Beauty specialist and skincare expert Sarah Chapman, one of London's most sought-after facialists, formulated her own products, Skinesis, based on her philosophy to deliver an anti-ageing range that is a true blend of cutting-edge cosmeceutical skincare, botanicals and luxury. She has founded the Skinesis Clinic London that became a mecca for skin-savvy celebrities, editors and skin obsessives. Each of Sarah's luxurious, award-winning in-house treatments are uniquely tailored to meet the needs of the client, meaning no two Skinesis facials are the same. Her products brilliantly deliver the extraordinary results of her facials with a synergistic mix of the most advanced potent ingredients. The Skinesis skincare line comprises highly active, complex formulas founded on the best of modern science and cutting-edge research available today, coupled with a luxurious feel that make them as enjoyable to use as they are effective. Skinesis eponymous professional retail line allows the clients to share in the miraculous results from home.
THE FOUNDER
Sarah Chapman is London's most sought-after well-known facialist. Top celebrities, opinion leaders and even members of the royal English family use her tailored skin care services and treatments. After school Sarah moved to London to study make-up, then she went to Australia to learn special effects make-up plus beauty, aromatherapy and sports massage back in the UK. Throughout her 20s, she did everything from selling fragrance in Harrods to working for skincare companies in sales and development. Sarah's signature anti-ageing skincare line Skinesis came from her desire to create truly transformative products. Her light bulb moment came when her client was jealous of her friends' skincare cabinets full of beautiful bottles and luxurious smelling creams, while Sarah used good quality ingredients with almost no smell and the bottles were dull. She thought why can't she has both the fantastic scientific formulas with luxury fragrances and elegant packaging.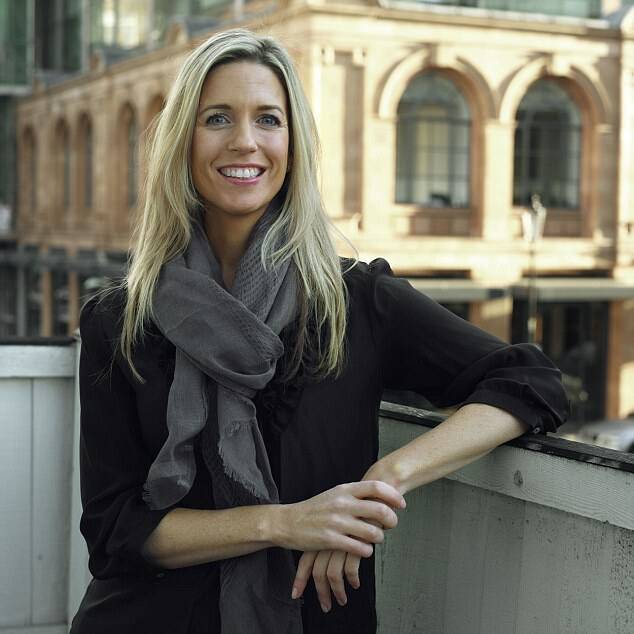 Launched in 2008 Skinesis is the distillation of Sarah's twenty years of industry knowledge. Her products brilliantly deliver the extraordinary results of her facials with a synergistic mix of the most advanced potent ingredients and healing, restorative botanicals. Ever the innovator, Sarah's range is constantly evolving, always with the aim of delivering radiant, healthy skin for everyone. The winner of many industry accolades, Skinesis was awarded Best New Prestige Skincare Brand at The CEW awards and now appears in the much revered Anti-Ageing Beauty Bible, an inclusion that displays the range's dedicated following amongst beauty business insiders and real women alike.
The flagship skincare destination was opened in Chelsea in 2015. Today Sarah's Skinesis Clinic has over 35 employees and an eight-week waiting list for appointments. Sarah is involved in each product from start to launch. Many celebrities such as Victoria Beckham recommend and use her products.
SKINESIS HISTORY
"My mission was to create a truly innovative skincare range that delivers beautifully healthy, radiant and rejuvenated skin. Designed to target the real skin concerns that I see every day in my clinic, I sought to include high-potency active ingredients such as vitamin A, peptides, stem cells and collagen promoters to achieve dramatic results both on a cellular and surface level. My own extensive skin expertise and experience means I can combine the latest scientific advances with cutting-edge ingredients to deliver targeted formulations that address every skincare concern."
Sarah Chapman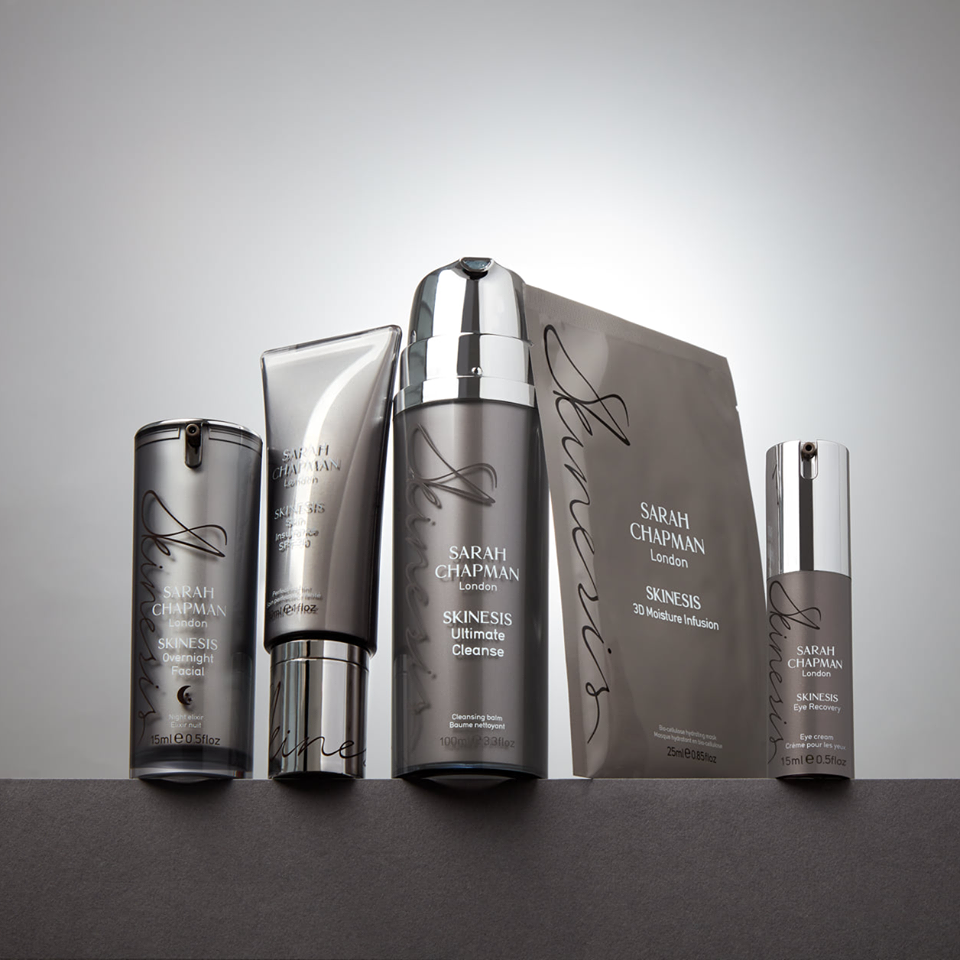 With advanced training in cosmetic science, Sarah Chapman has poured her wealth of experience into a luscious and efficacious range that blends nature, science and luxury. The high-performance products not only smell and feel beautiful, but they also deliver results at both the cellular and surface level, proving so effective that they have attracted the crème de la crème of discerning celebrity fans. Designed to meet the changing needs of each skin type over the years, Sarah's 'bespoke solutions' target specific concerns to both support and emulate the work done in-clinic at home. Seamlessly melding signature 'gymnastics' massage techniques with state-of-the-art technology and potent cosmeceutical products, these famed facials promise calm, rejuvenated skin that glows with youthful radiance.
THE CLINIC
Founder, CEO and product formulator Sarah Chapman first opened the doors to her Skinesis Clinic in London's Sloane Square in spring 2015. Sarah Chapman's Chelsea Skinesis clinic has become a mecca for skin-savvy celebrities, editors and skin obsessives. Skinesis HQ is chic, discreet and comfortable. Sarah and her carefully chosen team of dermal therapists work their facial magic in eight bright, deluxe treatment rooms, with an additional laser therapy room, offering a new era of facial technology and hand-on skills. It delivers the most effective, many sought-after treatments in a calm, tranquil setting and her inimitable results have earned her a long list of loyal clients, from A-list celebrities and beauty editors to socialites and facial obsessives everywhere.
The clinic carries out unique procedures for improving the rejuvenation of facial skincare. Award-winning treatments are tailored to meet the needs of each client. There are such treatments as bespoke facials from skin consultation to luxury facial combination of micro-needling with stem cell and collagen activation. Skin Rejuvenation treatments contain a curated range of advanced treatments to target specific skin concerns, resulting in a dramatic improvement of the overall skin condition and a boost in natural collagen production.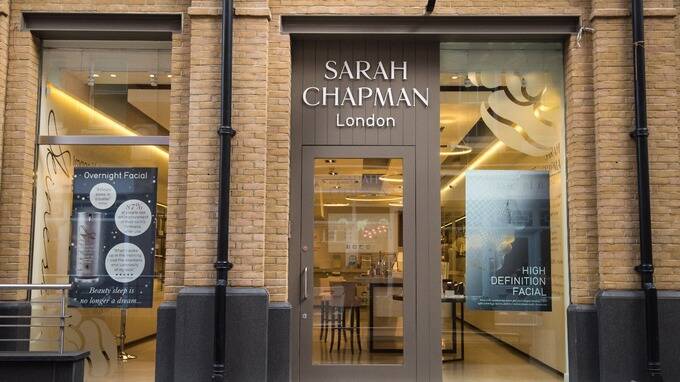 PRODUCTS & PRICES
Skinesis combines high-potency, scientific, cosmeceutical active ingredients with refined botanical oils. The active complex formulas founded on the best of modern science and cutting-edge research available today. Sarah's product story began in 2003, launching with just six initial products that took over four years and collaborations with worldwide laboratories to perfect. At the core of Skinesis is the 'daily formula' collection, formulated to cleanse, treat and hydrate according to the daily needs of the skin. This includes our award-winning, all-time bestselling hero formula Overnight Facial, a product now synonymous with Sarah Chapman Skinesis. Since the beginning, Sarah is 100% involved in formulation. She worked with scientists and chemists on quality, clinical strength products packed with vitamin A, which de-ages and regulates the skin. Overnight Facial Serum-Oil launched in 2008 is still our best-seller. A sophisticated power potion, Sarah Chapman's Overnight Facial serum-oil elixir is well known for its transformative benefits, utilises cosmeceutical performance actives along with soothing, heavenly scented botanicals and omegas. It is recommended to massage 1-2 pumps of Overnight Facial onto skin every night and, for best results, use with Sarah Chapman's tool. Bestselling Serum currently costs £54.00 for 15 ml.
Recently, the skincare line was extended to revolutionary Overnight Facial Supplement that ideal combined with elixir Overnight Facial as additional anti-ageing care from within. It is aimed to protect healthy skin functionality for greater skin healing, increase collagen production, improve relaxation, encourage better sleep and reduce fatigue, irritation, redness, plumps lines and wrinkles for supple skin, boost hydration, provide anti-inflammatory benefits and to promote a more resilient skin with a healthy luminous glow.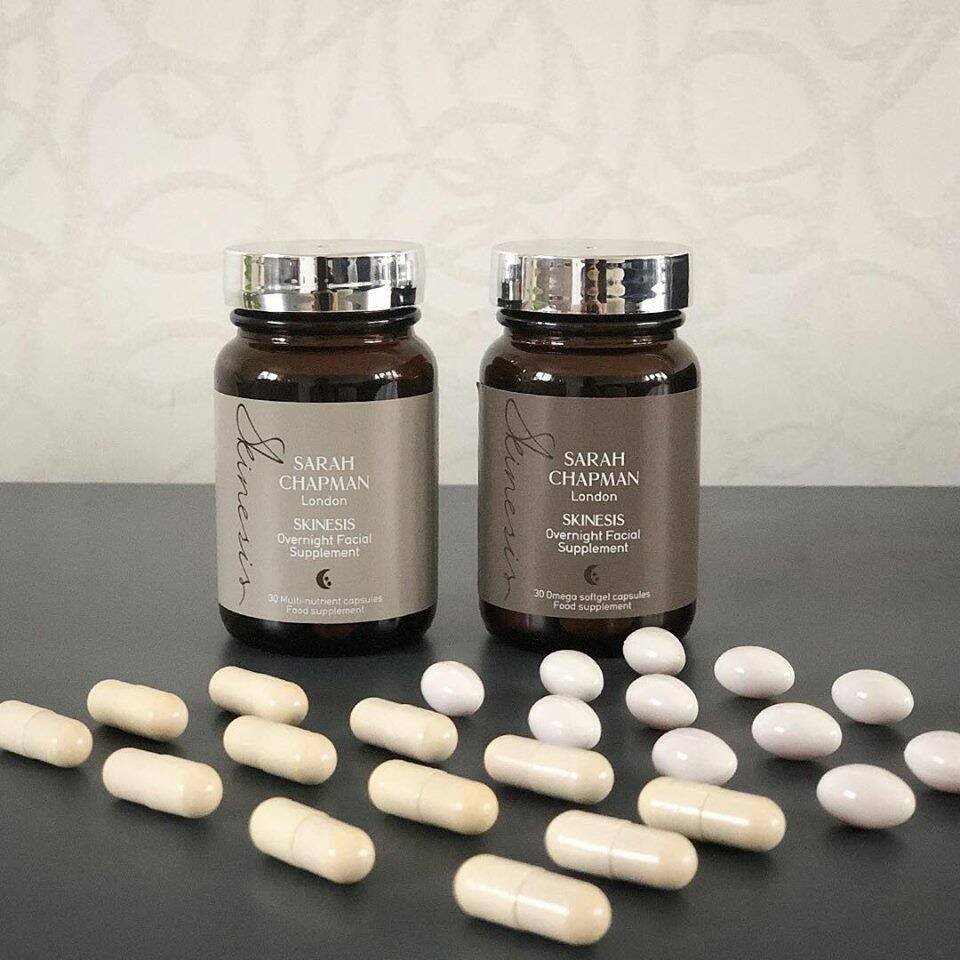 The special massage tool is called the Facialift and costs £30.00. The Facialift features eight rotating heads and 48 massaging nodules, housed on a wishbone-shaped handle that opens out to hug the contours of the face and neck. Reshaping, refining and toning, the tool releases tension in the jaw, aiding lymphatic drainage, deeply cleaning pores to break down any blockages and dramatically lifting and sculpting, offering contouring effects, particularly in the jaw area.
The line-up was recently expanded with innovative Pro Hydro-Mist Steamer. Powered by advanced ionic technology, Pro Hydro-Mist Steamer emits micro-fine nano steam particles to deeply cleanse and declog the skin, remove dirt and dead skin cells, decongest and intensely hydrate the complexion.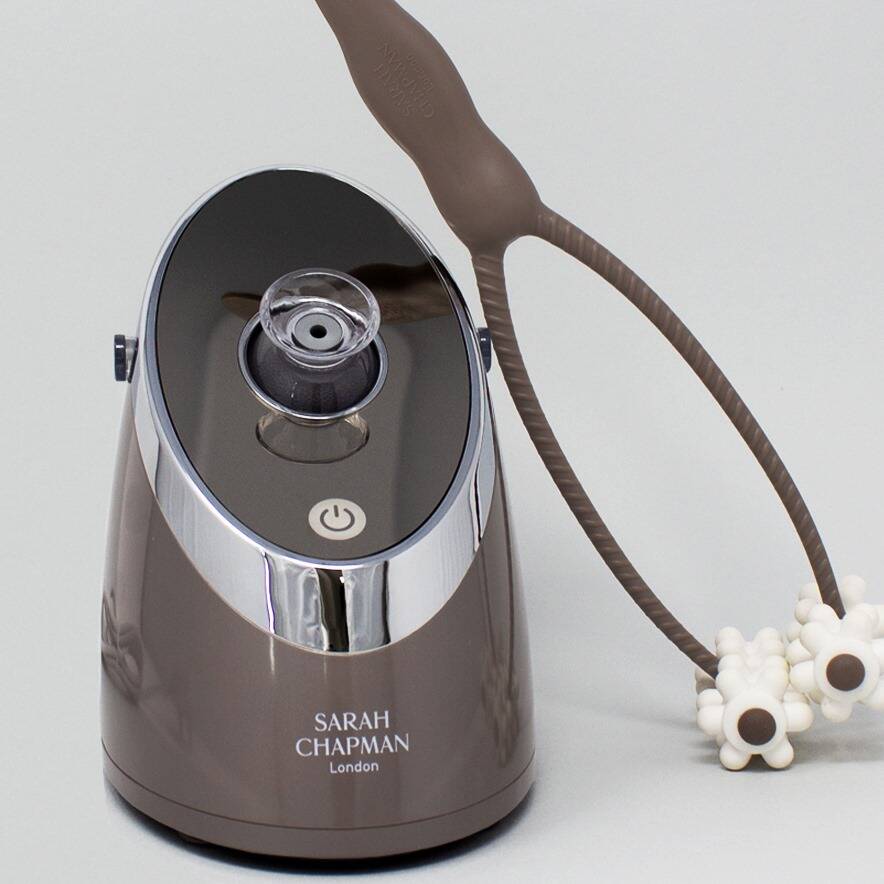 Skinesis is designed to offer professional results using optimum concentrations of cutting-edge ingredients. This means that every active ingredient is clinically tested to deliver dramatic results and each product is created with the optimal level to achieve the maximum benefit to the skin. The result is anti-ageing, skin-perfecting products enhanced with sophisticated textures, powerful botanical oils and natural fragrances. Skinesis products do not contain parabens and are not tested on animals.
A quite unique Sara Chapman's Platinum Stem Cell Eye Mask (£78.00), is a pioneering Tri-ocular™ treatment mask is uniquely designed for a 360° focus on the eye contour, targeting all the critical areas around the eye: above the brows; the brow bone, eyelids and crow's feet; and under the eye. A cutting-edge complex of advanced, scientific actives instantly smooths lines, lifts and hydrates slackening, crepey eye lids, and depuffs and brightens dark circles.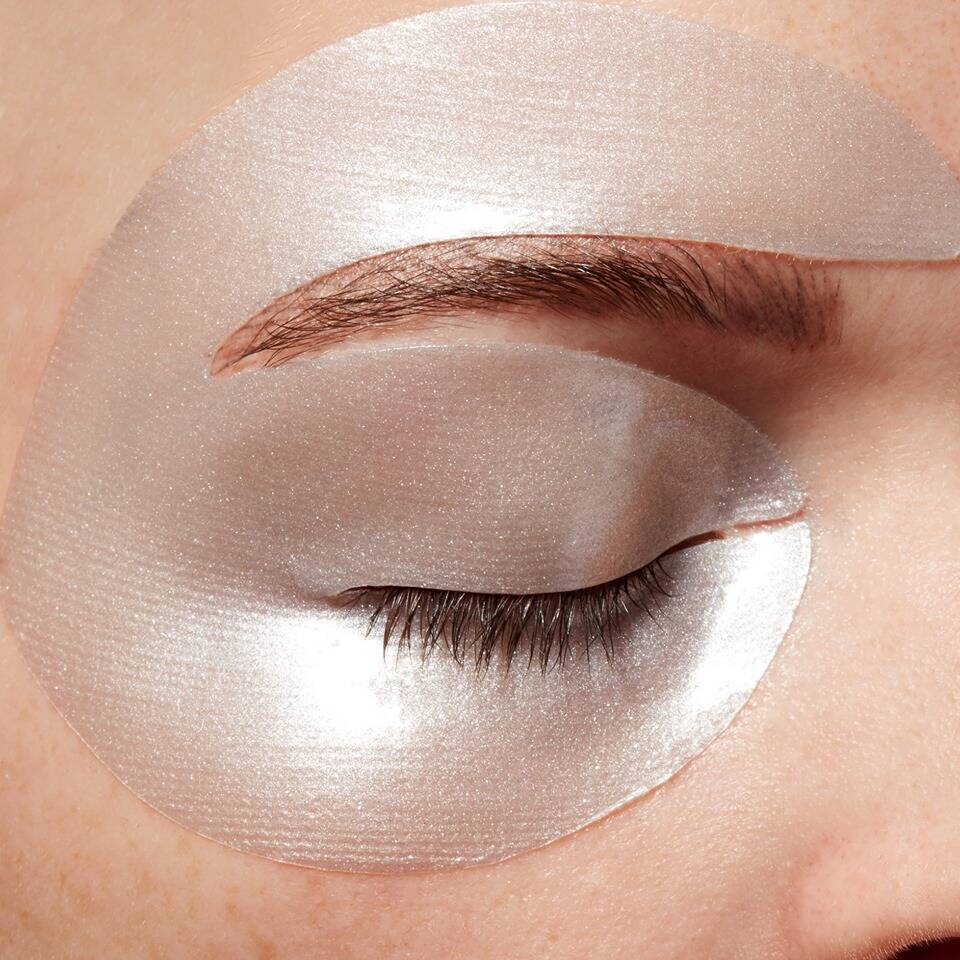 More products prices:
ULTIMATE CLEANSING BALM £48.00;
MORNING FACIAL DAY ELIXIR £52.00;
INTENSE HYDRATING BOOSTER £64.00;
ANTI-AGE SERUM £56.00;
PLATINUM STEM CELL EYE MASK, PACK OF 4 TRI-OCULAR™ TREATMENT MASK £78.00;
PRO HYDRO-MIST FACIAL STEAMER £119.00;
10 DAY AMPOULE PROGRAMME £145.00.
MARKETING & SALES
In 2008 the range launched in Space NK and on QVC UK. Today the full product range could be found at Harrods. Skinesis has expanded with a global presence in clinics and retail stores worldwide. Researching advanced skincare ingredients with chemists in the USA the company is expanding the range through selected international retailers and luxury spas. The Skinesis products could be also purchased through the official online store Sarah Chapman London.
MEDIA
"The facialist facility popular with the stars last week welcomed Meghan Markle. Victoria Beckham readily admits seeing Sarah once a month and describes her facials as 'the best in London'. She takes off her make-up with her £44 Ultimate Cleanse and confesses 'covering herself' in the £149 Stem Cell Collagen Activator Duo. When she's 'hanging around the house with the kids', she keeps it casual with Sarah's Skin Insurance SPF 30 cream (£49) and occasionally treats herself to a 3D Moisture Infusion Mask (£43 for four). I think that's what you call a ringing endorsement. Other famous names who flock to Skinesis, which opened its doors two years ago, include actresses Naomi Watts and Uma Thurman and supermodels Gigi Hadid and Jourdan Dunn." Daily Mail
"Chapman is responsible for the complexion of wealthy women in the know, the sort of women who have dermatologists in every port… Chapman's hands are exceptional. So much so, in fact, that they're now insured for £1million… A fount of all things beautifying, she is an excellent mix of cosmetics junkie and no-baloney-accepted-here sceptic; reassuringly she believes in science as much as she does in luxury." The Times
"To celebrate this 10-year milestone Sarah has launched her latest addition to the Skinesis line: the 10 Day Power A Renewal system utilising Sarah's hero ingredient vitamin A. 'It's an ingredient I use every day and a component to many of the existing products' she says. The results? Tauter skin increased collagen production for springiness and the miraculous disappearance of a fine line. It's time to stock up…" Tatler