Meghan Markle, an American-born actress and currently a member of the British Royal family, has just unveiled her brand new capsule collection which starting September 2019. She worked on pieces in partnership with some of the biggest players in the fashion industry, including top fashion clothing retailers Jigsaw, Marks and Spencer, a chain of high-end department stores John Lewis, and US-based fashion designer Misha Nonoo. The 'The Smart Set' office-ready attire includes five, classic wardrobe pieces such as shirt, trousers, blazer, dress and tote bag, to help women feel confident as they mobilise back into the workplace. The Duchess of Sussex worked on the collection with Smart Works, a charity providing clothing and coaching for unemployed women with upcoming interviews.
THE FONDER
Meghan, Duchess of Sussex, born as Rachel Meghan Markle, is an American-born former actress and a member of the British royal family since  2018, after being married with Prince Harry, grandson of Queen Elizabeth II. Markle was raised in Los Angeles, California and has a mixed ethnic heritage. During her studies, she began playing small roles in television series and films. From 2011 to 2017, she became known as Rachel Zane for her role in popular American legal series 'Suits'. She is a feminist and is constantly opposed to gender inequality.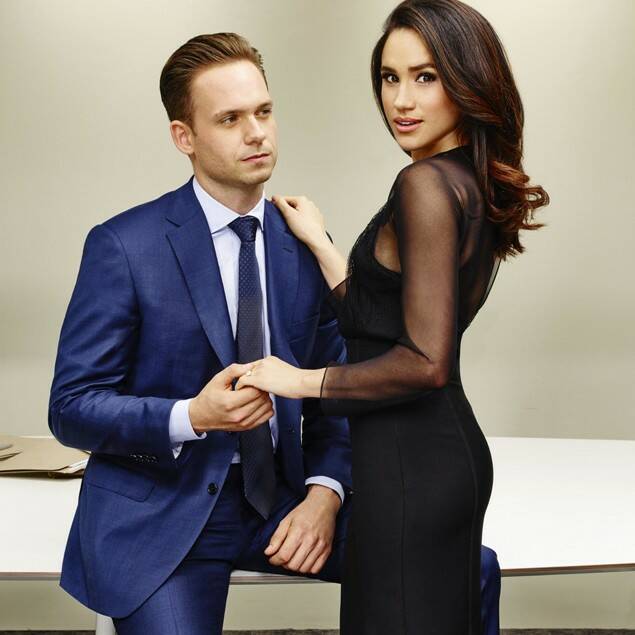 In 2014, Markle founded the lifestyle website The Tig, where she wrote about food, fashion, beauty, and travel, and profiled inspirational women. She had a separate dedicated to influential women. Because of her obligations to the royal family, Megan had to delete her social accounts, where she already had 3 million followers on Instagram, 800,000 on Facebook, and 350,000 on Twitter. She also closed The Tig in April 2017, taking all of its articles offline. She currently has an official Instagram page with 282,000 followers. It was estimated that, as a lifestyle blogger, Markle earned about $80,000 annually from endorsements and sponsorships.
She represented international charity organizations and received recognition for her fashion and style. She released two fashion collections with Canadian clothing company Reitmans in 2016. They were based on her personal style and her Suits character and quickly sold out. Any clothes and accessories that she wore immediately got up popular and made a sales boom. In 2018, Tatler named the Duchess on its list of Britain's best-dressed people, praising her for redefining "modern royal style with every subsequent appearance".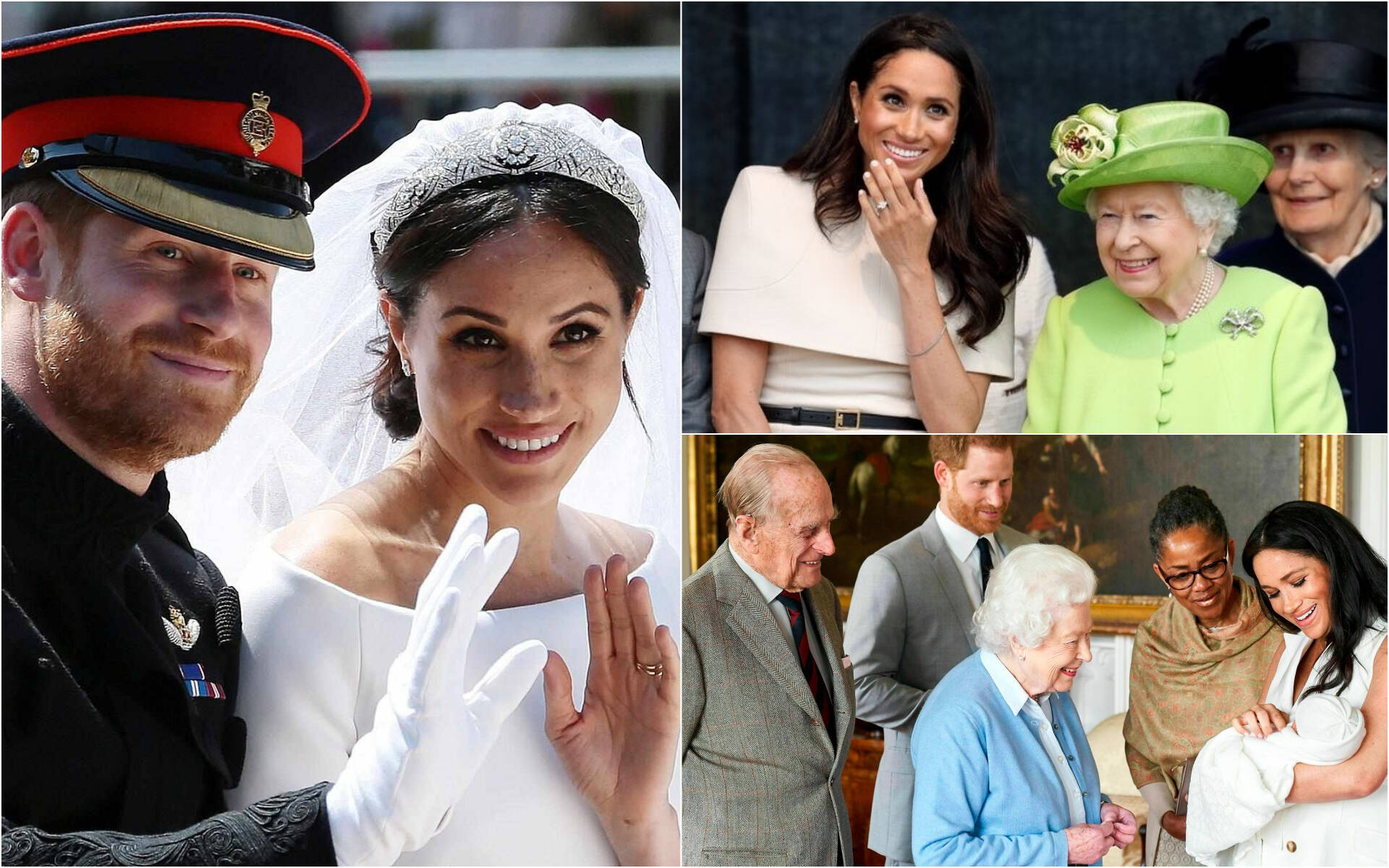 THE STORY
In the summer of 2019, information that Megan will be able to create what office workers can wear, because of her own perfect wearing experience and her title among the best-dressed people. She perfectly knows what an employee of a reputable company should look like. It was assumed that the collection would have white blouses and skirts-pencil worn by the heroine Markle, a lawyer by profession.
The same fall, the Duchess became a contributor and guest editor for the September issue of the UK Vogue after her return from maternity leave. As a patron, she highlighted the works of 15 women from different areas, who were described as "Forces for Change". She joined forces with a number of British fashion houses and stores to launch a capsule collection, called 'The Smart Set', to benefit Smart Works¸ a charitable organisation helping unemployed women regain the skills to return to the workplace. Markle has been working on, partnering with, Jigsaw, and John Lewis & Partners — along— to create a capsule collection of office-ready attire. The collection includes a blazer and trousers from Jigsaw, a tote bag large enough to fit interview essentials from John Lewis & Partners, a dress from Marks & Spencer, and "the perfect crisp white shirt" from her good friend US-based fashion designer Misha Nonoo. 
SALES
Markle launched the collection at the John Lewis store on Oxford Street in London. The 38-year-old Duchess herself was wearing items from her own 'Smart Set' five-piece collection, a custom-tailored Jigsaw pants and a white Misha Nonoo shirt complemented by a brown leather belt and brown suede shoes.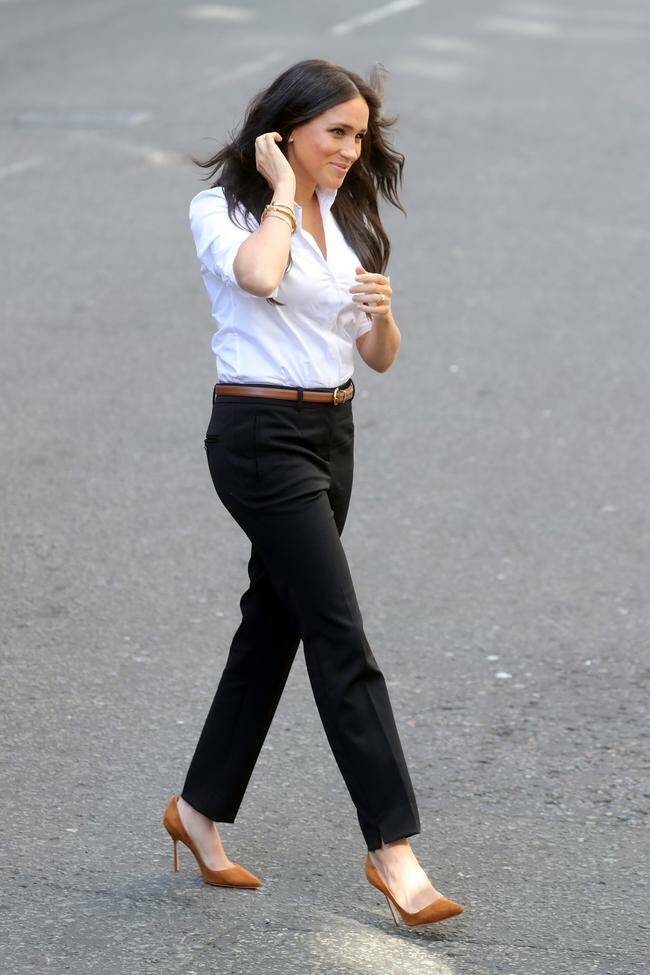 Prices:
Paris seam detail jacket at jigsaw-online.com - £199;
Paris slim-fit tapered trouser at jigsaw-online.com - £120.00;
Crepe shift dress M&S collection at marksandspencer.com - £19.50;
Dress in black M&S collection at marksandspencer.com - appx. £32;
The Smart Set shirt at mishanonoo.com - £125.00;
Leather Smart Set tote bag by John Lewis & Partners both colourways at johnlewis.com - £109.00.
The capsule collection launched in mid-September 2019 will be available for 2 weeks. The money from the sale of which will be sent to the charity organization 'Smart Works'.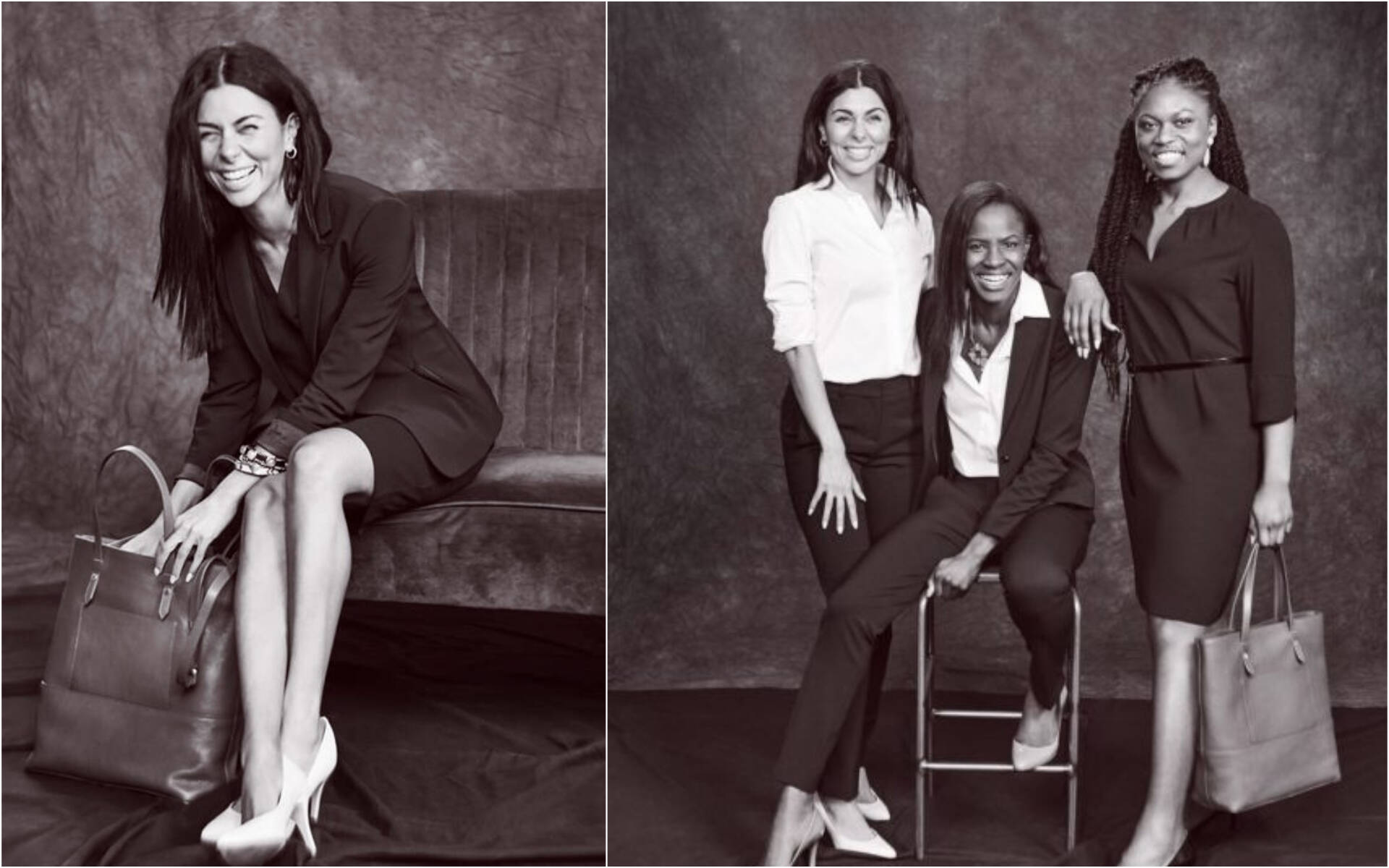 MEDIA
"Announcing the news via the Sussex Royal Instagram page, Meghan Markle said, "Since moving to the UK, it has been deeply important to me to meet with communities and organisations on the ground doing meaningful work and to try to do whatever I can to help them amplify their impact." Image
"Jill Stanton, Marks & Spencer Director Womenswear & Kidswear, said: "The Smart Set Dress from M&S, available in classic black or a vibrant blue, is an effortless silhouette that will slot easily into any working wardrobe; offering a simple style solution to any woman on the go." Cosmopolitan  
"The news of the "Smart Work's" capsule fashion collection was first revealed in British Vogue's September issue — an issue the duchess guest-edited — and it works by way of a one-for-one process: for each item of the capsule collection sold, one item is donated to charity. These donated pieces provide the organisation with a much-needed supply of polished workwear for the women it helps to wear to interviews."  Vogue UK