Snoop Dogg has unveiled a new line of cannabis that embodies everything about the California cool lifestyle. The self-branded line of commercialized cannabis was launched by A-list celebrity, rapper, songwriter, the multiplatinum MC and entrepreneur in collaboration with Colorado-based LivWell, the largest pot shop operator and cannabis cultivator. From flowers to edibles, Snoop Dogg's line of medical and recreational marijuana-related products such as chocolate bars, chews, drops and gummies, offers something for every cannabis consumer. Snoop Dogg is one of the wealthiest and most successful rappers to come out of the 1990s rap scene, and one of the few still recording today.
THE FOUNDER
Calvin Cordozar Broadus Jr., known as Snoop Dogg, is an American rapper, singer, songwriter, record producer, media personality, entrepreneur, and actor. At the young age his parents called him "Snoopy" because of his appearance, where his nickname originated. His music career began in 1992 when he was discovered by Dr. Dre and featured on Dre's solo debut, "Deep Cover", and then on Dre's solo debut album, The Chronic. He has since sold over 23 million albums in the United States and 35 million albums worldwide. After his trip to Jamaica in 2012, Snoop announced a conversion to Rastafarianism and released a reggae album as Snoop Lion. By 2019 he released his seventeenth solo album. Snoop Dogg has appeared in numerous films and television episodes throughout his career. Snoop is an avid sports fan and a certified football coach and has been the head coach of his son Cordell's youth football teams. Snoop was also a global ambassador for Adidas.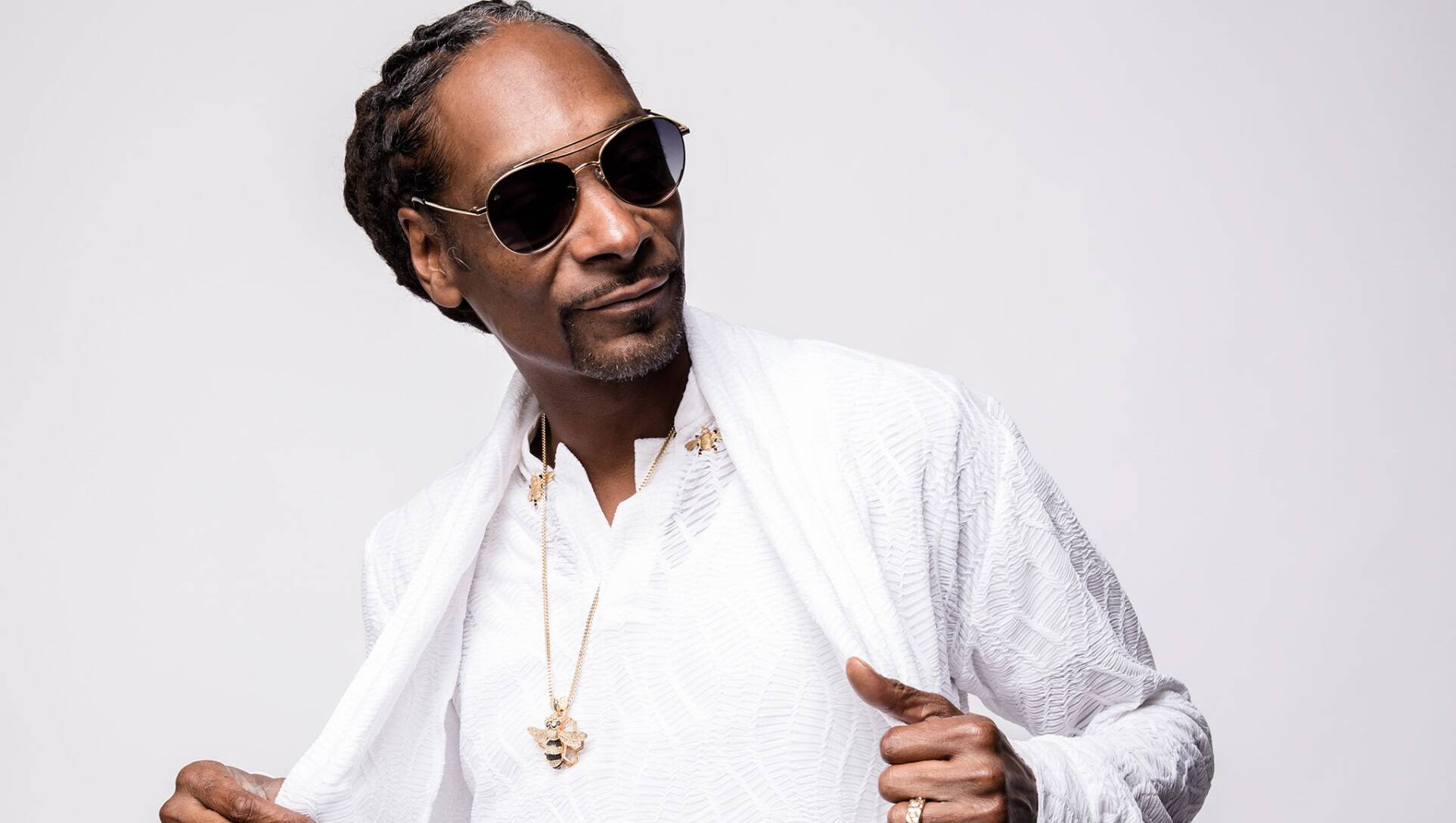 In 2009 he became a Chairman of Priority Records, helping the label re-release older rap songs and find new talent. Among his other ventures, he has been an active entrepreneur and investor. He launched his new digital media business, Merry Jane, that focuses on news about marijuana. Snoop invested in a California-based startup weed delivery Eaze. In November 2015, Broadus announced his new brand of cannabis products, 'Leafs By Snoop'. The endorsement deals and branded products account for one-third of his income. Today West Coast-based rapper, actor and media mogul has a net worth of $135 million. Snoop Dogg received his star on the Hollywood Walk of Fame, thanking Dr. Dre, Warren G and Quincy Jones and himself for getting him to where he is today.
THE BRAND
'Leafs By Snoop' was launched in November 2015 in Denver, Colorado, where marijuana consumption is legal. As the legalization of marijuana gains momentum across the U.S., the category is poised for explosive growth. Cannabis products are made under a Colorado marijuana license belonging to Beyond Broadway, which does business as LivWell, leading dispensary of high-quality recreational and medical marijuana products, and manufactures its edibles and concentrate. Snoop doesn't technically own the 'Leafs By Snoop' brand, because he's not a Colorado resident, but per se Snoop is a brand owner and promoter. With songs like "Smoke the Weed," "This Weed Iz Mine," and "California Roll," it's not a secret that rapper has long been a cannabis connoisseur. By this brand, Snoop wanted to share his passion with the public. Being at the forefront of this movement for over 20 years, he became a master of marijuana and ensures to trust the freshest and finest products he picked out for his brand.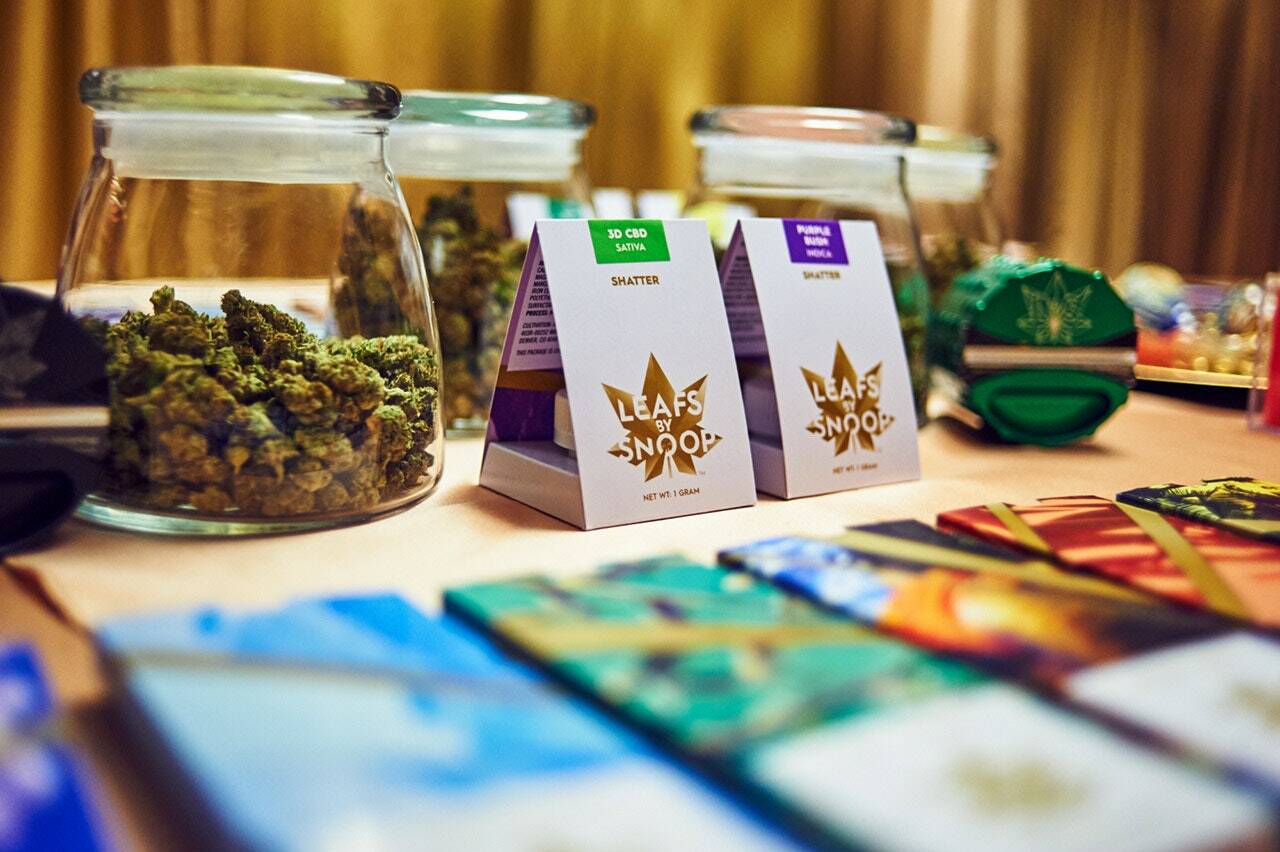 PRODUCTS & PRICES
The line of marijuana-related products includes both flower and edibles such as chocolate bars, chews, drops and gummies. The flower includes eight strains: four indica-dominant hybrids, three sativa-dominant hybrids and one high CBD strain. The weed is available in three different sizes (an ounce, an eighth and a quarter). Indica and Sativa strains go in different flavors such as Bananas, Northern Lights, Grape Soda, Moonbeam, Purple bush, Cali Kush, Lemon Pie, Blueberry Dream, and Tangerine Man. High-CBD strain called 3D CBD. The wax and shatter are made from premium quality cannabis through a state of the art extraction method.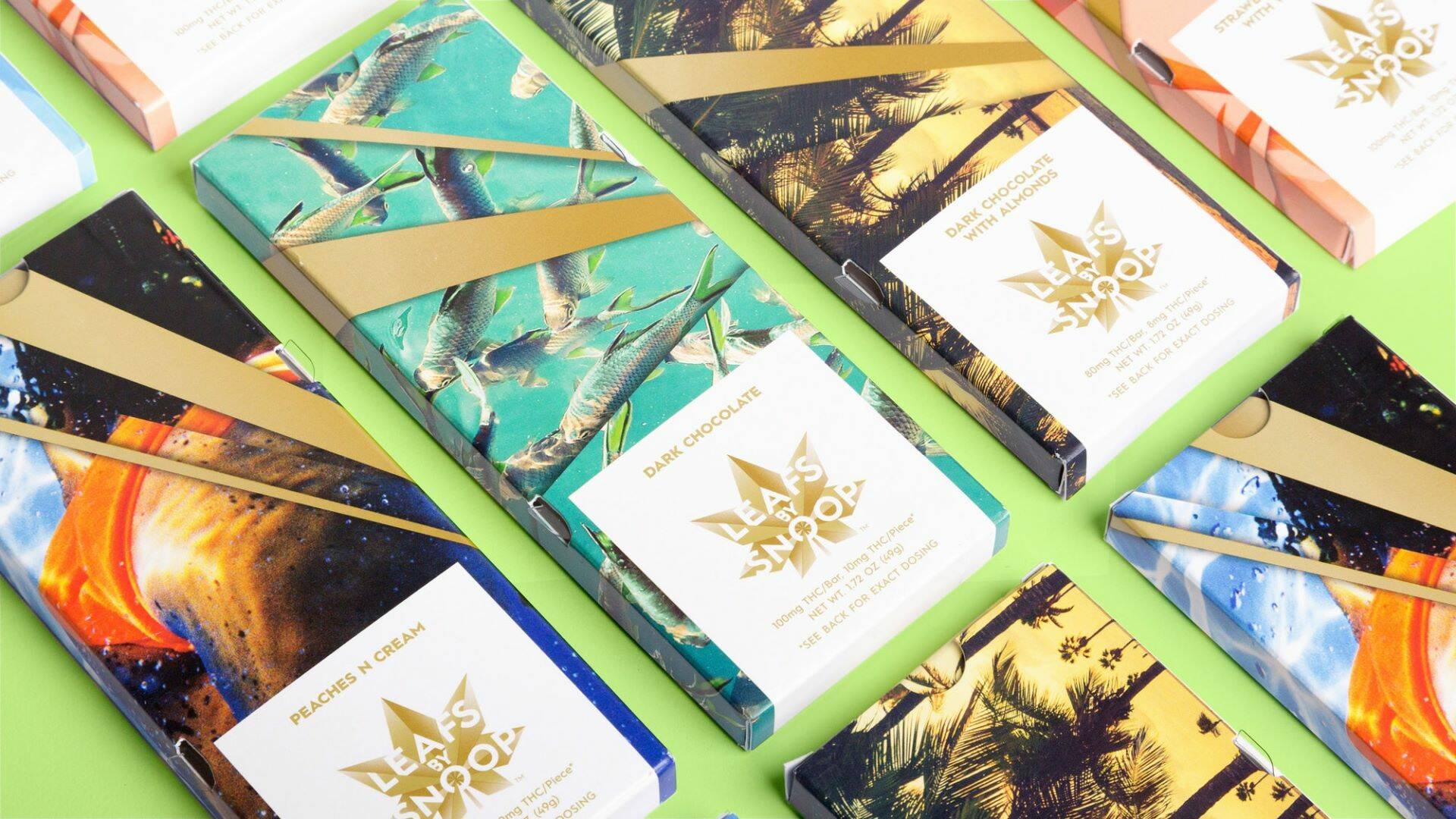 The edibles consist of handmade, fair trade chocolate bars made with activated cannabis oil. The medically and recreationally dosed cannabis chocolate bars come at six flavors like Peaches N Cream (named after a recent Snoop track), Strawberries N Cream with Waffle Bits, as well as a variety of "Dogg Treats" (a name the designers helped develop) that encompasses fruit chews and gummies, Watermelon Drops and Peanut Butter Gems.
Recreational pricing: $13/gram, $40/eighth, $275/ounce. Medical: $8.57/gram, $30/eighth, $165/ounce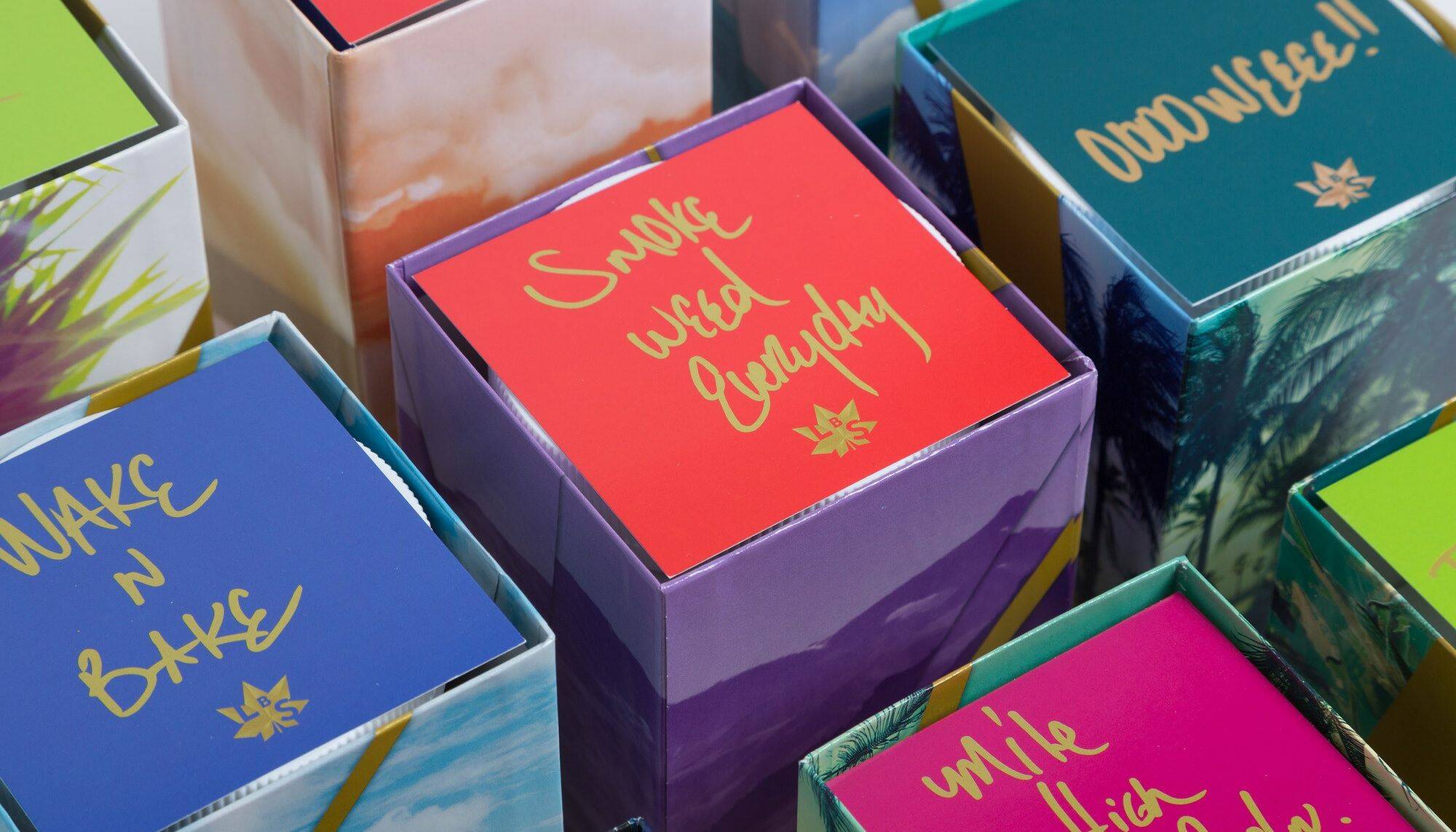 BRANDING & DESIGN
The challenge was creating a brand that captured Snoop's unique personality and style. At the same time, it was important that it appeals to a broad spectrum of users. Pentagram, the world's largest independently-owned design studio with a global presence, has designed the brand identity and packaging. The designers collaborated closely on the project with Snoop's management, as well as Snoop. His hand-wrote quotes appear on stickers inside each flower box. The intricate and ornate packaging is like none other as it fully encompasses the 'Leafs By Snoop' brand inside and out. Flower boxes come in various sizes and are labelled with colored stickers for different flavors. Flower boxes open to reveal the California Cool interior since Snoop is closely associated with California as a forefather of West Coast rap and this comes into play in the packaging. Since Snoop has historically been pro-marijuana and also loves jewellery and fashion, the finished logo features a cannabis leaf stylized with jewel-like facets. Iconic and distinctive, the mark gives Snoop his own special leaf.
ACCESSORIES
Together with medically and recreationally dosed cannabis Snoop Dog has also launched a line of glass pipes and smoking accessories called POUNDS. It offers five unique water pipe designs, each featuring a stacked tube construction reminiscent of spacecraft and made of hand-blown borosilicate glass. Snoop named each pipe in the "fleet" himself, from the simple Starship beaker to the more intricate Mothership. The packaging feels luxurious and high-end, made with matte-finish papers. Each pipe comes with a user's manual, or "flight guide," part of the playful messaging.
At the moment, accessories are sold through the manufacturer Famous Brands. On the website, you can find 15 products. The main premium water pipes prices vary from $139.99 to 149.99 for the set. There are also a Battleship at $125, Rocketship at $105, Starship at $74.99, Muthaship at $34.66, and Lightship at $49.99.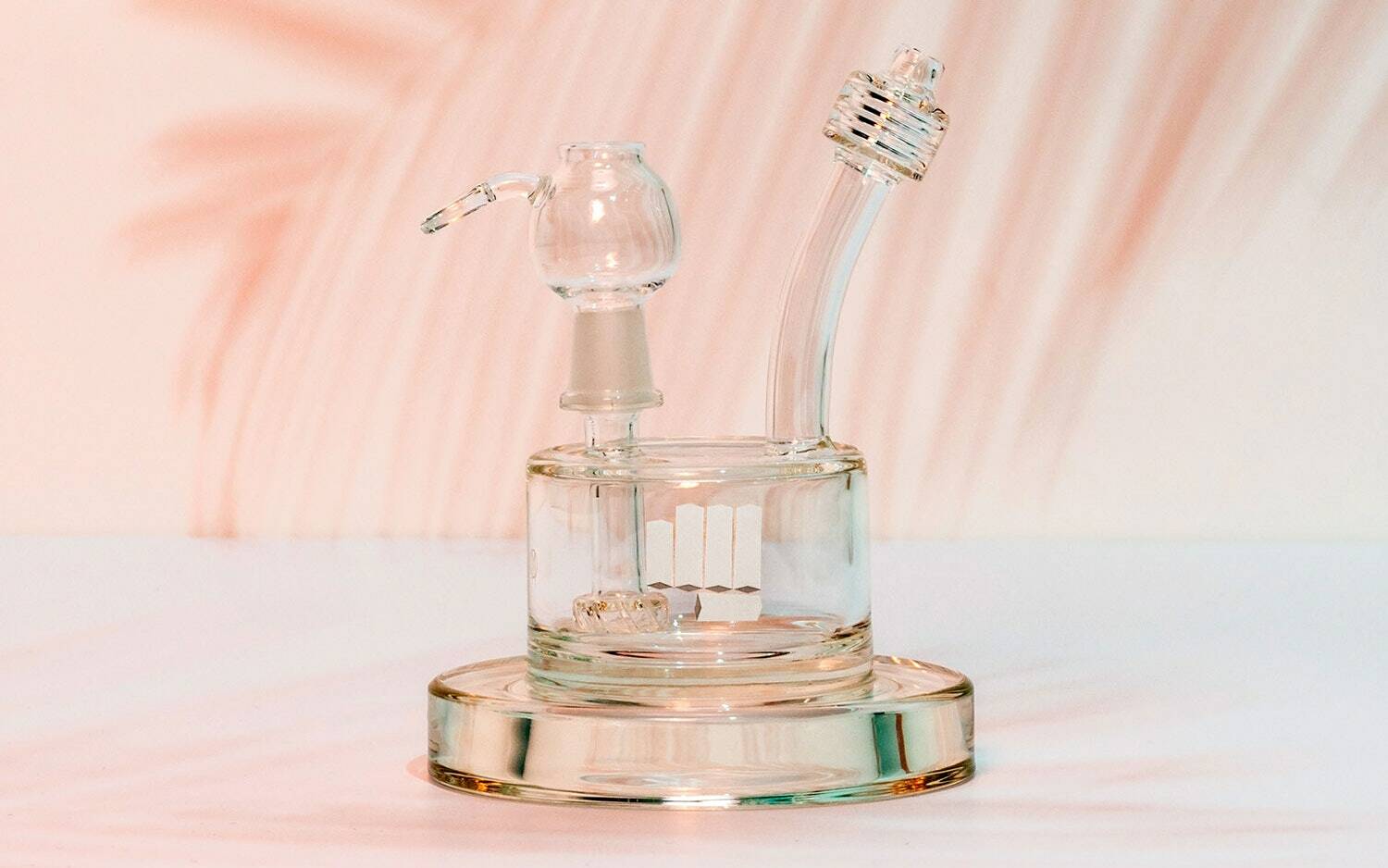 MARKETING & SALES
'Leafs By Snoop' marijuana-related products were first launched and are sold in Colorado via LivWell, the largest pot shop operators and cannabis cultivators. Later, branded marijuana flower and cannabis products became available wholesale to other shops nationwide. 
MEDIA
"Leafs By Snoop is truly the first mainstream cannabis brand in the world and proud to be a pioneer," Snoop said. "LBS is blazing a trail for the industry." The Cannabist
"Leafs By Snoop offers an unusually wide-ranging product line which includes "hand-weighed" bud—which you're now supposed to call "flower"—in eighth, quarter and one ounce increments, plus edibles and high-THC concentrates. "Since I've been at the forefront of this movement for over 20 years now, I'm a master of marijuana. So naturally, my people can trust that I picked out the finest, freshest products in the game," he boasted of his line. "Let's medicate, elevate and put it in the air!" Maxim