Exclusive interview for SPINOFF.COM with Mr. Yevgen Erik, the founder of SolarGaps Inc., about the world's first solar smart blinds
SolarGaps are smart blinds that automatically track the sun and generate electricity from its energy. When SolarGaps are plugged in, the solar energy starts to power all devices in home. It can even store power in home battery storage solution so people can use it as an emergency power supply. With SolarGaps it is easy to produce own electricity and to save on electricity bills. With a help of a smartphone app, people can monitor and control SolarGaps from anywhere in the world.
---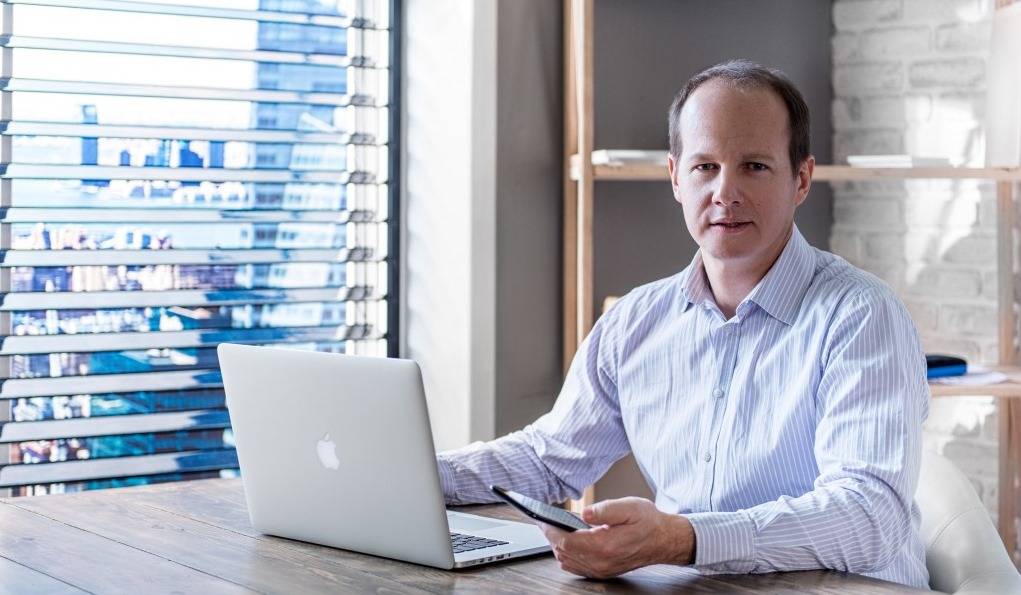 SOC: Dear Mr. Erik, we are so grateful for your generosity this day in spending time speaking with us and sharing your insights about an amazing technology of creating smart blinds. Our investors and we would like to learn more about a vast experience of your academic endeavours and your professional/scientific background.
Mr.Erik: I worked for many years at real estate companies, mostly these were high-rise construction buildings, residential and business centres and hotels. Then I figured out that we spend too much energy on air conditioning, we lose too much energy through the transparent windows. During my investigations, I figured out that it will be great to mount solar panels not on top of the roof but directly to the windows. It was really hard to do that, but we found the way. This became possible only after 10 years of investigation and prototyping. The first prototype was very bulky solar panels. Right now panels are thin, durable and lightweight. The same happens with electric cars, nowadays we can see a lot of them in the streets. The same will happen with solar blinds for the windows. We're right now the number one at this market.
As I am mostly focused on the energy efficiency of buildings, personally for me, such project as SolarGaps is easy to understand and right now we are working on its implementation on a large scale. I studied information technologies at the university in Kiev, Ukraine. Later I had a lot of courses and my recent educational experience was connected with the Singularity University which I've completed in California, the USA. It was a Global Challenging Program. In the SU centre in California, we were learning exponential technologies and how to implement them. I had access to all SU alumni's works, it's a huge community of people who mostly focused on impact technologies and investments, learn how to "think exponentially" and develop the insights and framework that is needed to design for an abundant future.
SOC: Considering your tremendous experience, we would like to know whether you had other projects? Could you please share the story of their creation and success.
Mr.Erik: I am very proud of my first project which I built from the scratch. It was the residential community in Kiev, Ukraine. It's the multi-house residential complex where all efficient houses are equipped with energy-saving devices which can reduce the cost of living. It was my first successful project. Before that, I worked as a CEO of the large real estate development company for about 10 years. So I know how to scale the business from the small to the large one.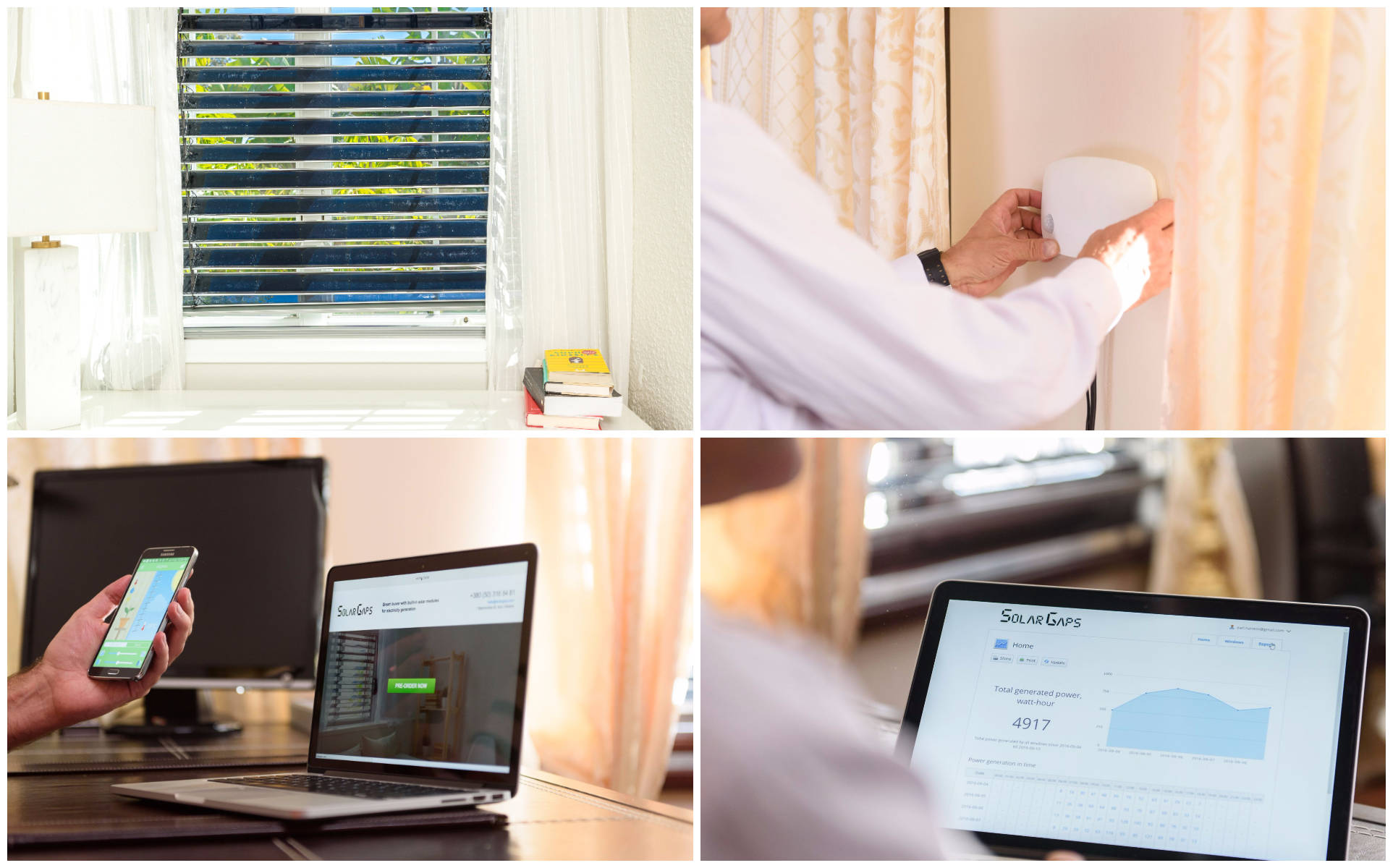 SOC: It is so interesting to know more about the process of your technology/product creation. Please tell on which stage of commercialization your technology/product currently is? Was your project funded by any state financing or grants?
Mr.Erik: We already made the feasibility study for the project as we are applying for the grant funds. Before that, we have supplied our equipment to different countries to make the market evaluation. We started shipping our products to Nigeria to see how our equipment works under very hot desert conditions. We have shipped our products to Israel and Spain. We have a number of installations in Ukraine and Europe. That show us that SolarGaps work very well in winter time even with a lot of snow and ice. It took us two years to start manufacturing in Ukraine. Since we need scaling, we increased our manufacturing and started to produce some parts in China. Last month we had already produced two hundred units at our industrial facilities in Shenzhen. We are constantly improving the quality and technical specifications of the final product. Now we can proudly say that we're producing non-scratchable and dust rejective cutting-edge solar blinds. Also, the product is more efficient than the traditional solar panels, and right now we have very high efficiency that is about 22%.
SOC: I know that you are a young company though have you already received any honours or awards?
Mr.Erik: We have a lot of awards. Last month our SolarGaps company was selected among 15 startups during the Consumer Electronic Show competition in California and was awarded as the Main Startup of the Year. Two weeks ago, we received the award from SVOD (the Silicon Valley Open Doors). We got into top three startups of the year. In California, where we have our head office, we are very well known. Before those events, we were nominated and participated a lot of challenges and we constantly keep receiving very good feedback from mentors and from the judges. We got a lot of awards and participate in many competitions.
It is rather mentioning that in June 2017, the company raised more than 85,000 Euro at the Kickstarter. Recently, we were approved to receive funding from the European Commission under the EU Program for Science and Innovation Financing Horizon2020 at the amount of 50,000 Euro. Only six companies from Ukraine were approved by this program. The next stage we are applying for 1.5 million Euro.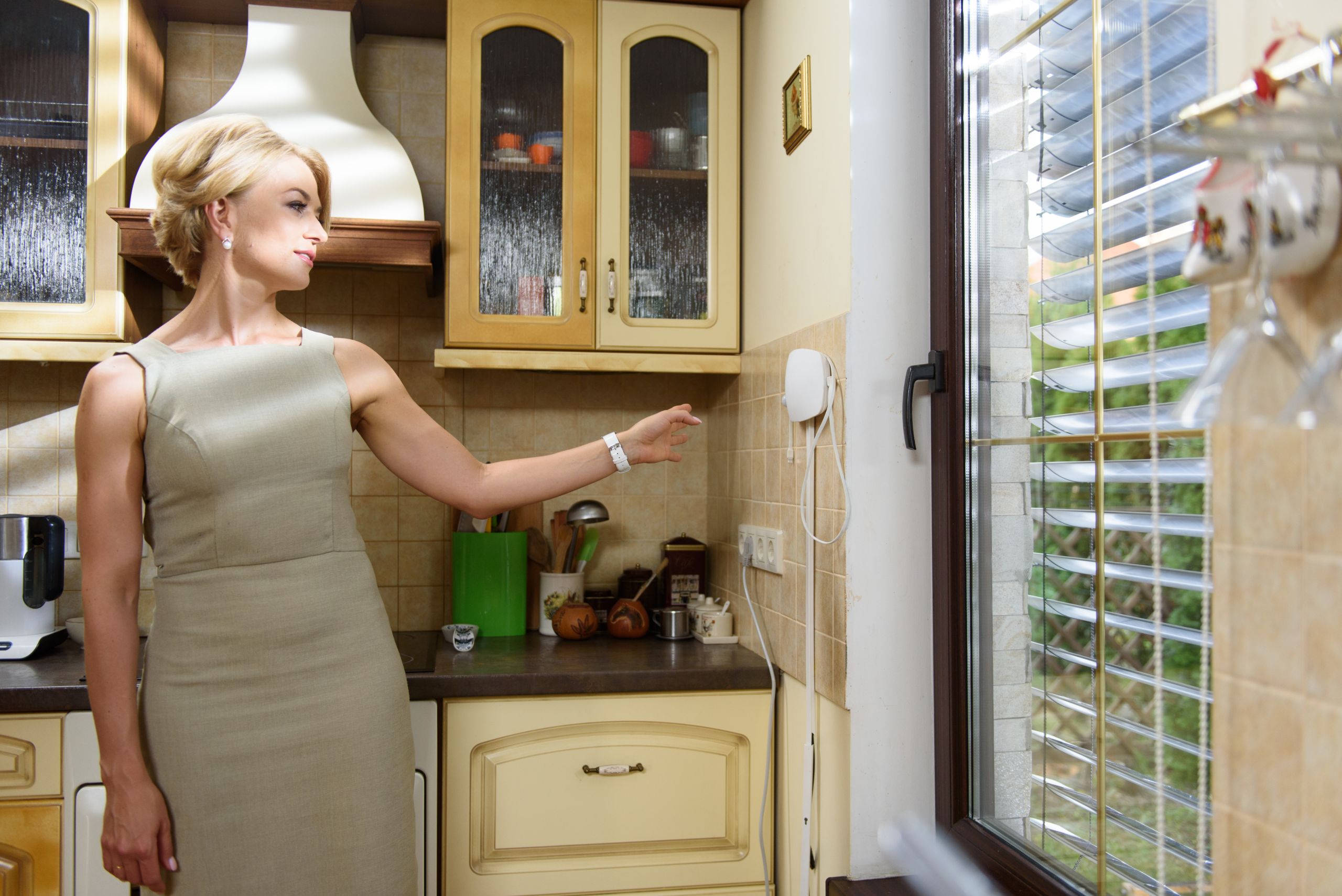 SOC: You know it's not surprising because your technology is really interesting and I guess it's a big success.
Mr.Erik: I just wanted to add that during that challenging competition by Singularity University, where I have spent about three months working on the project in SU centre, there was one more scientist who was selected to participate as well. Those two people right now are working in SolarGaps. This is me and our researcher and scientist Daniil Bash. That was a great success because it was only one company that represents Ukraine and came from the Eastern part of Europe in this project.
SOC: In the formation of every scientific spinoff, one of the most important keys to success is the team. For many potential investors, the management team is the most important element in deciding whether to invest in it or not. Could you please share some information about the team members who supported you and the project? What are the key additions to the team needed in the short term?
Mr.Erik: Our team combines about 90 years of experience. We have our CTO Jolee Nebert who is working in California now. She's originally from the USA. Jolee has a lot of awards and she was filmed by BBC News as a lead technical director and an industrial designer. She worked as an engineering electric for many companies. We have strong technical skills. We have a scientist Daniil Bash from California. He is working with Johar Ali in Singularity Lab. Our team also has CMO Mariana Mykhailyshyna. She has been working for years in marketing and she is living in Las Vegas, the USA. She has worked for International Atomic Energy Agency (IAEA) in Austria. Mariana is responsible for marketing strategy. We have CFO Rostyslav Grygorenko. He had been working for twelve years for Ernst & Young. Another member of our team is Yuriy. He is mostly focused on manufacturing and helps us to scale our hardware of manufacturing probabilities. We also have engineers, logistics experts and additional people who work as our correspondents. There are about twelve people in our project now.

SOC: It is not a secret that the development of a new technology and its subsequent commercializaton presupposes some problem and addresses unmet needs. Respectively, what problem did you intend to solve by creating your technology/product? What results did you plan to achieve?
Mr.Erik: In the beginning, we had a lot of testing, working with the development of the systems. As they are mentioned it's very challenging to build because not all technologies are selected in our blinds. We work with solar power and Ham Ji group. And we'll have exclusive agreement and advantage of a market for these three years to supply a product to the marketplace with the best efficiency. We are scaling our manufacturing right now. We are going through the certification process this is the main challenge. We have already gotten it in Ukraine. Now we are working on the Europe certification. Later it will be the certification for the USA. We started getting a lot of orders. We need to offer B2B product to be able to complete it. It was very successful. It was funded 200 percent. And we already have 1040 keys on crowdfunding platforms and it's still counting. And we also have a lot of interest from the people.Now we just moved to another technology for the solar sales. We can drop our price 50 percent. And we'll make our product like best affordable product SolarGaps on the market.
SOC: The problem which you targeted to solve was actual before. Probably someone has already tried to solve it. Is it right? Understanding the USP from the investor's side could make the technology/product #1 for them. What are the USP of your technology/product and fundamental difference from other technologies/products that tried to solve this problem before you?
Mr.Erik: Definitely we have competitors and one of them is Rooftop installations. But as you know about 70 percent of people don't have Roof panel solar. We have the advantage to go to the cities and offer people our product as a way for them to get access to free energy. And we also compete with a company that is also focused on the blinds. But it is like a decoration. We have the magical advantage between our competitors. I want also to mention technology - solar windows. It's new type of windows that generate electricity. But in that case, it was a very low amount of energy it's about efficiency about three or four percent.
SOC: In order to understand the peculiarities of this particular spinoff our investors always ask what is the investment structure of the company? Do you still own the controlling stake in your spinoff?
Mr.Erik: Yes. I'm still owning the controlling stake of the company which is about 63%. The major is to have right now angel investors, who bring some smart money to the project. We have much more from our angel investors who already baked us and help us to grow. At the beginning of the fundraising, we choose like Smart Money VS Dumb Money and we are saving for last years just to bring the product to the market, and show attraction, and to have better valuation and proof results. The most important for us is to have proven results. Right now we already have a lot of installation in different countries and our position is strong.
SOC: We always need to paint a clear picture to the potential investors of the market opportunity of the spinoff that is meaningfully large and growing. Why in your opinion your company might have a high growth potential? Could you tell us all current industries and fields of your technology/product application and where do you think it could be successfully applied in the future?
Mr.Erik: I think that in the future all buildings will incorporate some part of force technologies and we can be a very strong player in this market. The market on the full 47% is driven by the energy efficiency and for the next four years, home automation will be about 32 billion dollars. We are going to that market making a lot of integration with the products that already provide home automation like Google Home, and Amazona Lexus. We can be controlled by Google Home. In the future my vision is like the business center should be zero emission business center and zero emission hotels and buildings.
We are the part of the future world and our technology can help the cities to become autonomous from the grid. It's not only windows, it's also like producing energy on the walls. For some cases, if you have small windows you can mount it in the wall and in that case the system will cost twice cheaper and also cost of automation or non-automation technologies. We are going to cover a lot of areas that face the building service of our technology.
We have a number of meetings in Google Energy. They have the project Solar Roof and we discussed the possibility of mapping also the surface area of the buildings. We can do that with their help or without it. We are willing to show the high potential of our technology in the cities because right now about 70% people live in the cities and are responsible for 70% of air pollution. Also, it's a huge rent with electrical cars but not all the people understand that if everybody just switches to electric cars, we would need at least three times more energy that we currently have. Where are we going to get this energy? The only one way is to produce energy where we are consuming this energy. I think it's a huge application for our technology in the cities. We just want to propose people to be a part of this world.
SOC: The potential investors will be curious whether you already have the first clients and signed contracts? What was the feedback from your partner's markers and customers?
Mr.Erik: Yes, great question. We have the video on YouTube showing how we shipped our solution to Spain. We also shipped our solution to Nigeria and Israel. For instance, from Nigeria we get the response that every window we shipped to them produces about 1 kWt a day. We shipped them a simple solution, which is cheaper. That was our first product that domestically improved our efficiency. We have a very good response from Algeria, from Spain, and from Israel. It's interesting that our system works in different climatic zones, and also in Ukraine. You can see the pictures of installations in Lviv and Kiev. Even in Ukraine, where the energy is the cheapest in the world, we have more than 1500 orders. As soon as we drop down the price a little bit we can have all these customers and increase our sales.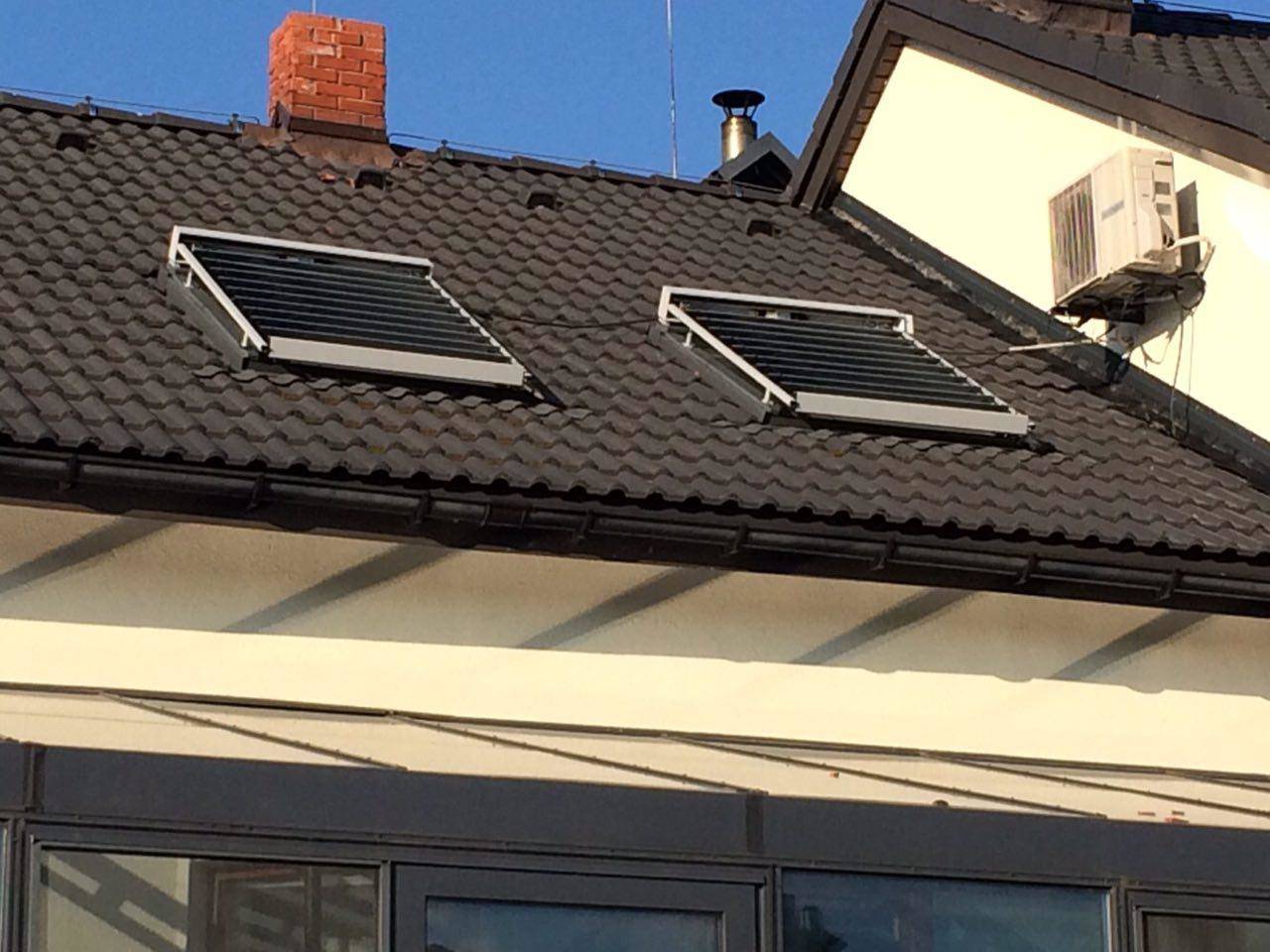 SOC: Dear Mr. Erik, we both know that for you and the investor it is crucial to reach positive cash flow as soon as possible. Certainly, the market scaling cannot be achieved without proper distributors network and clients. Please tell us about your criteria of partners selection and which markets are open for spinoff activity.
Mr. Erik: So, just to test the market we have started the Kickstarter campaign and various orders were initiated. We have about four hundred orders in our pipeline and about 70 percent of them comes from the United States, but also we have many orders from Australia, Great Britain, Spain, and Canada. During this campaign, we had about 20 receivers but now we have 23 receivers in 30 countries. These companies want to represent us. We've already built sales network in different countries. We have three companies in the US; one of them is in California, others in Nevada and in Florida. We also have companies in Australia and in Spain.
We mostly select companies having the experience in the solar business or in the interior and exterior blinds. They understand easily how to sell our products, how to help the clients to mount it if needed. We already build this network, we have all this exposure and we continue getting requests for partnership. All these partners have already ordered our solar blinds. They are upon receiving during the next two months. They will dramatically extend the number of orders when they see the products and test them.
SOC: It is very important to understand your particular vision about unique features of your company. Why do you consider the major market players might be interested in investing into a promotion of your technology/product on the addressable market?
Mr. Erik: OK. So, as I mentioned before, a lot of our researchers just want new products which they can propose to their customers with additional features. So, there are no other comparable products which they can provide right now. That's why they are interested to be also the first on the market in different countries to propose this product.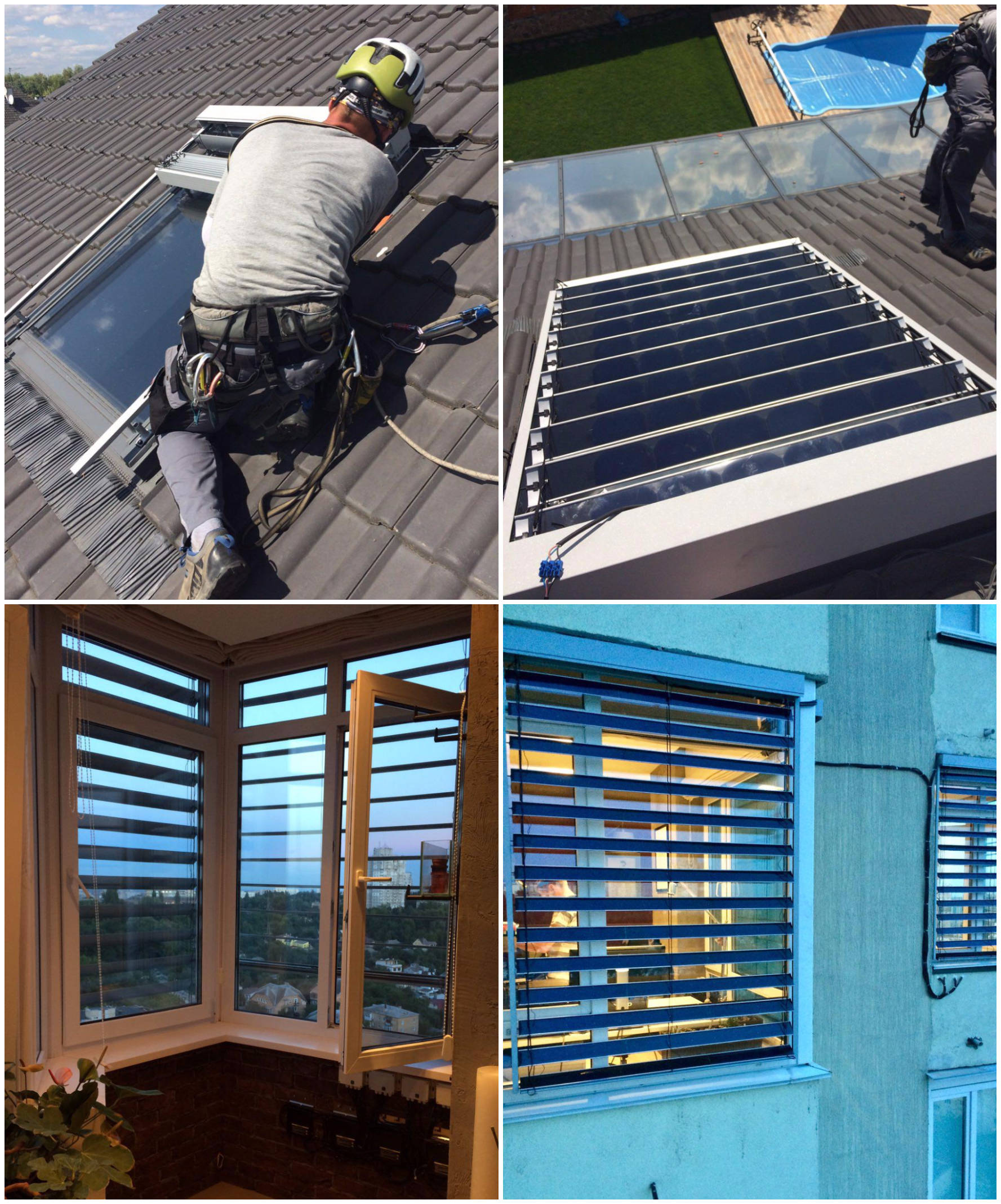 SOC: Now we would like to refer to the next very crucial and we would even say essential aspect for spinoff companies' as the strategy of R&D, production, distribution and marketing processes. Do you have your own unique strategy? Which of these processes do you consider your spinoff is strong at?
Mr. Erik: As I mentioned before, right now we have some preferences to be the first on the market with such type of the product and we have a very viral campaign. We have about 30 million views on Facebook. Right now we are mostly getting these offers from our partners for free for us, just not to spend too much money to promote our technologies. But in the future, we want to create a very efficient funnel ourselves and we definitely need to spend more money on marketing. We want also to increase our B2B department and start getting orders for the huge business centers. We get about 5 orders for the business center in Dubai. We also get a huge order from Europe. At this moment our team is focused on improving our B2B strategy. We can see huge potential in B2B markets and in the future we will be mostly like solution provider, that is why B2B will be our main strategy for the market. So, we definitely will be happy to work with companies who help us with marketing and sales, and we will be mostly focused on software and technology.
SOC: As a rule, the majority of spinoffs outgrow into exits. How do you determine the market for your product/technology and estimate its volume and dynamics? What is your potential share on the market? How do you think what market cap your company plans to reach the peak of its development and why? How long might this process take?
Mr. Erik: Even if we are focused on the U.S. market as our preferable market for now by reaching 2 percent of penetration we can have 8 billion markets already. We can have 30 billion only in the U.S. In our pipeline for the next years, we have about 6.6 million in revenue and it can be completed just by full filling orders that we already have in B2B. These are solar orders in our pipeline. We just need to focus to fulfill them. And we'll have much more exposure and much more orders in the future. Right now we have a clear vision how to improve our strategy. And in the next 3 years, we will have about 20 billion. But it can be much more if we scale our business to the countries that already want us to resell.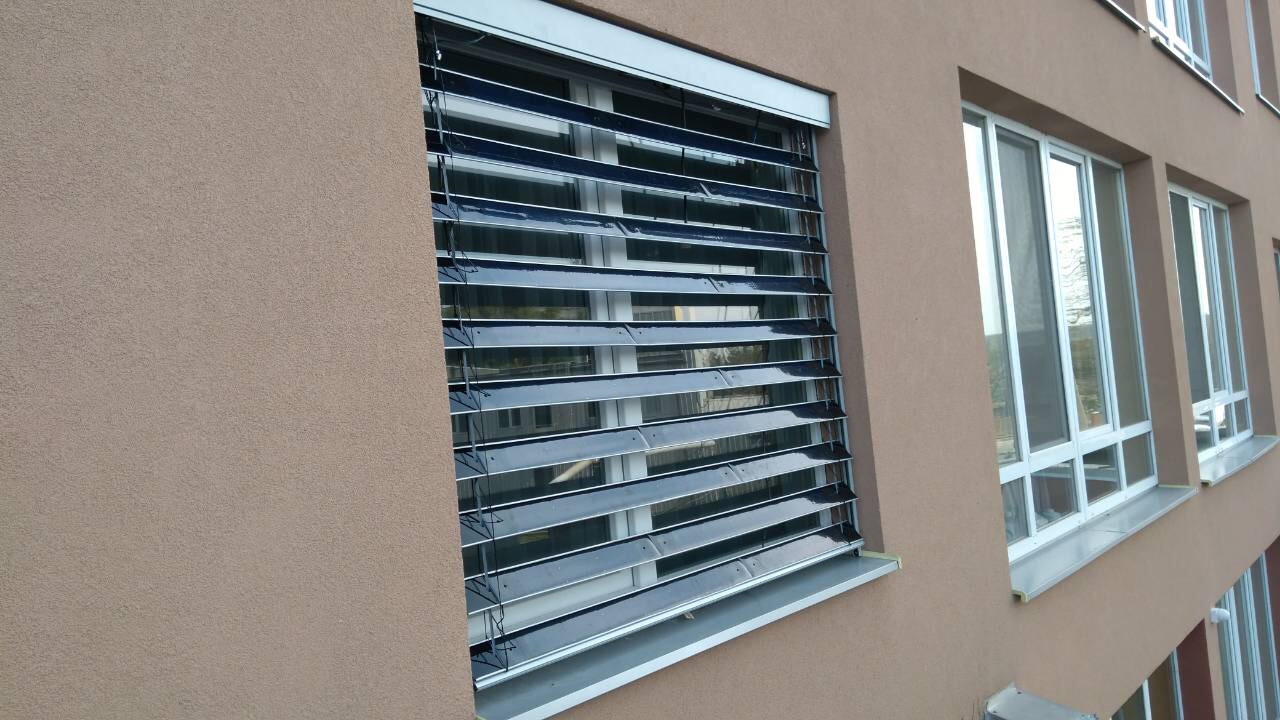 SOC: For spinoff companies their intellectual property is a key to success. The investors pay particular attention to it. What key intellectual property does your company have (patents, patents pending, copyrights, trade secrets, trademarks, domain names)?
Mr. Erik: I applied for the patents 2 years ago, we have the provisional patent in Ukraine. I suppose in next 6 months it'll be finished. And also we have finalized PСT search, it gives us a possibility to apply for the local countries which we have already chosen until the end of next year. We already have preferences by applying to these countries and we have finalized PСT search like the patent pending.
SOC: For both of us, as well as for thousands successful spinoffers, it's not a secret that a new technological breakthrough may become obsolete very fast. Respectively, patent validity period becomes shorter. It is interesting to know the perspectives and protection plan of your technological advancement and leadership in a medium- and long-term prospectives.
Mr. Erik: Yes. Currently, we have a know-how how to produce the products, how to reduce our cost and increase the efficiency. So, the patent is only the part of the solution. We also have the advantage between the competitors who just want to copy our current solutions. But we continue to work on the next solutions. And every time our competitors just try to make the same products or release new ones which they think are much better.
SOC: The investors will want to get a clear picture of how many rounds of investments have you completed? Are you seeking for the investments at the moment? What is the volume and time limits? What milestones will the financing get you to? What did you plan to use the invested funds for?
Mr. Erik: We are looking right now for 300k euro until the end of this year. It will be enough to finalize R&D and to start the final project. For the next year, we are looking for 2 million euro. It will be a seed round. It will last until the second quarter of the next year. These funds will cover market scaling, our marketing strategy and will help us to increase our team. We need a strong team and also it will be a part of R&D stage which has to be completed as well. We mostly need to complete R&D stage, marketing, and certification processes.
SOC: Could you please describe your ideal investor? What aspects are important for you, for instance, is it experience, country, the amount of own private capital or maybe some personal qualities?
Mr. Erik: It's really important for us the investors who invest in IT and those investors who care about ecology since our SolarGaps solution is not only one-of-a-kind among cutting edge home automation technologies, but also uses green energy and reduces greenhouse gases emission in the cities. We are also looking for protentional investors who want to participate in the new technologies that come into the market, who has experience in this field. It will be great to have investors and advisers who have strong understanding in how does it work. Potentially, we are looking for diverse investors around the world.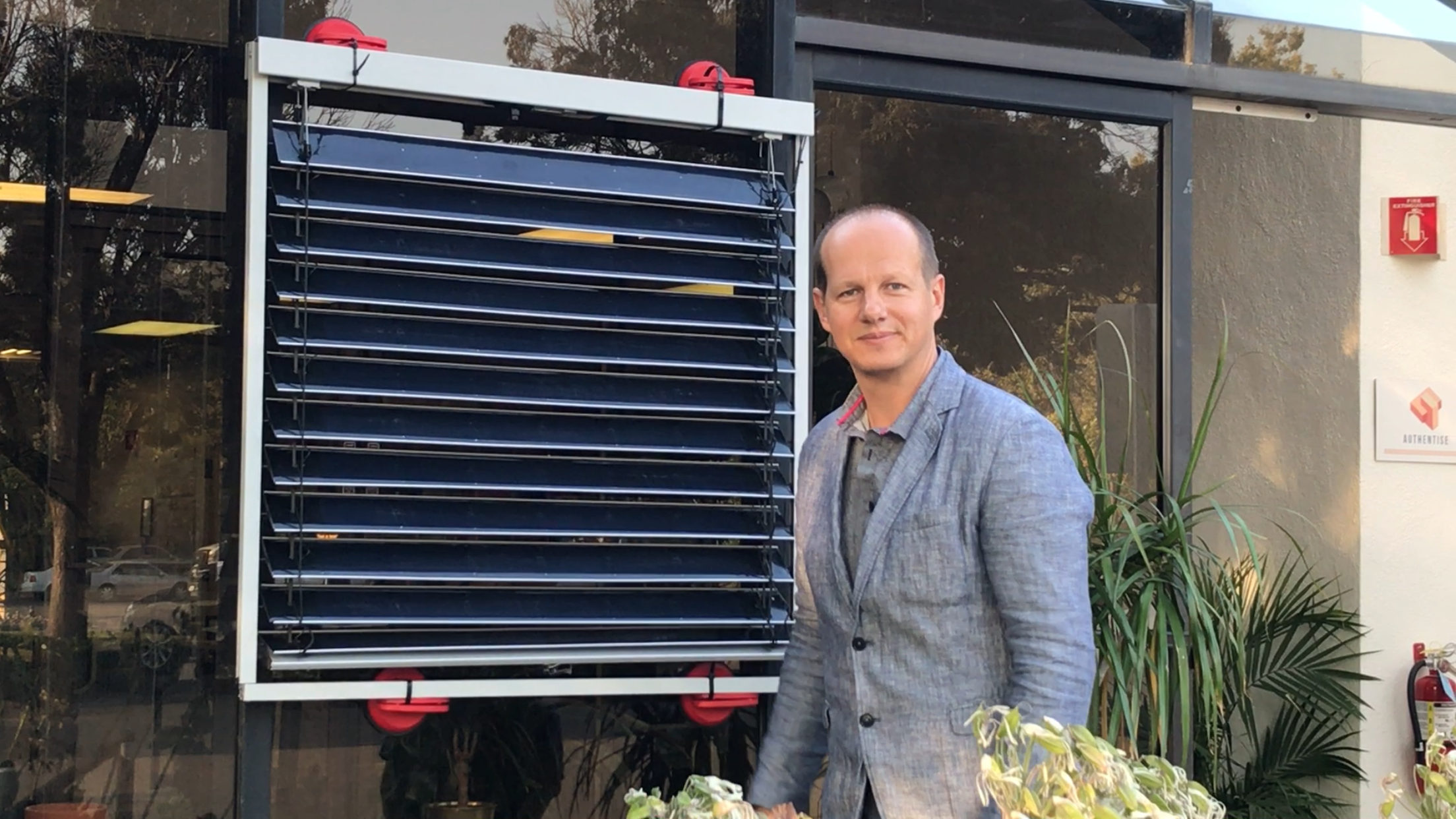 SOC: And the last question, could you specify the most convenient way you would like to receive inquiries from potential investors? Should it be by e-mail or personal phone call?
Mr. Erik: Well yes it's possible through email or phone call.
Email: e@solargaps.com
SOC: We would like to express gratitude for the time you have dedicated to this interview. SPINOFF.COM will observe the development of your spinoff with great pleasure and interest. Also, we are thankful for providing all the necessary materials. We are pleased to forward all potential investors the database of the spinoff supportive materials such as presentation materials, schedules, videos, pictures, figures, blueprints, text materials etc.