Exclusive interview for SPINOFF.COM with Suraj Partani, founder of Indibots Innovation, about the unique autonomous robotic system to clean the solar panels
With the rise of Global Energy requirements, the demand for clean energy is ever increasing. Out of all the Clean Energy sources, Solar is the most promising one. The most efficient Solar panels are 35% (used in satellites). The common panel available is 20% efficient. However, their efficiency will further fall if they are not cleaned. Researchers have reported a drop of up to 35% power output if solar panels are not cleaned. Indobots Innovation developed the robotic solution to clean solar panels. The solution is plug and play and does not need any pre-installation. This robotic system can be directly deployed to the farms and rooftop solar installation.
---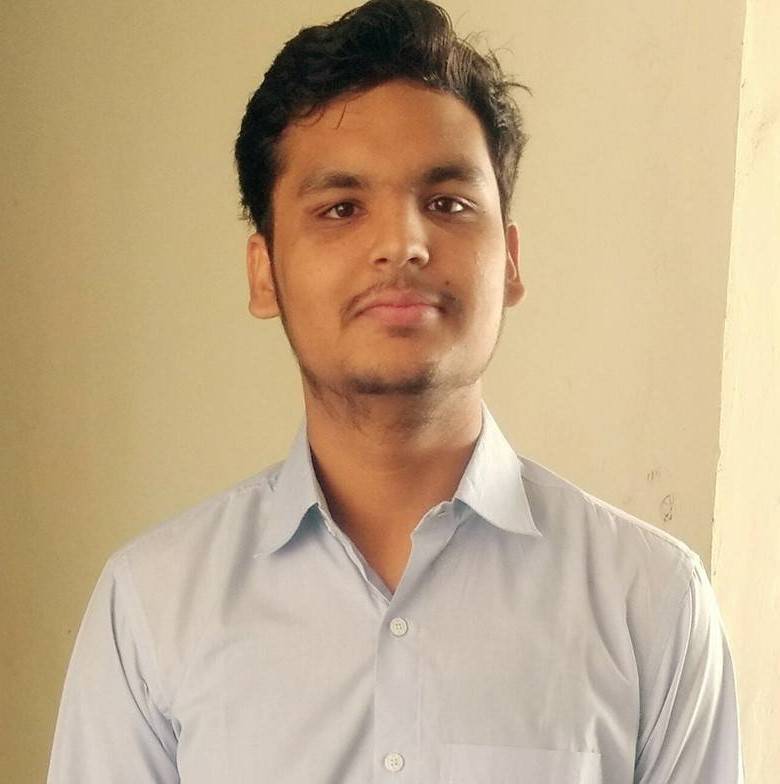 SOC: Dear Mr. Partani, we are so grateful for your generosity this day in spending time speaking with us and sharing your insights about an amazing technology of Solar Panel Cleaning Robot.
Mr. Partani: SPCR is a solar panel clean technology. This is the technology of INDIBOTS INNOVATION, which is specializing in cleaning technology for solar panels.
SOC: Our investors and we would like to learn more about a vast experience of your academic endeavours and your professional/scientific background.
Mr. Partani: I am the founder of the company that is called Indibots Innovations. I am currently an undergraduate student at BITS Pilani University, India. Moreover, I enrolled in B.E.(Hons.) Electrical and Electronics Engineering + M.Sc. (Hons.) Physics courses. I have been working on the various project since the beginning of my college. Over the time of 3 years, I have learned a lot of things and then decided to pursue my career as an entrepreneur. I am a tech geek who is constantly learning a new technology every day. Now I mostly work in robotics, electronics and I like innovating things trying to make them usable for masses.
SOC: Considering your tremendous experience, we would like to know whether you had other projects? Could you please share the story of their creation and success.
Mr. Partani: The most of the projects that I worked with had been done on wall climbing robots and the development of their control in vertical surfaces. The video of which can be seen by the link. I was also a part of the team, which developed two-legged robots and used computer vision to kick a ball when spotted. The project was the highest ever-funded student project in our college.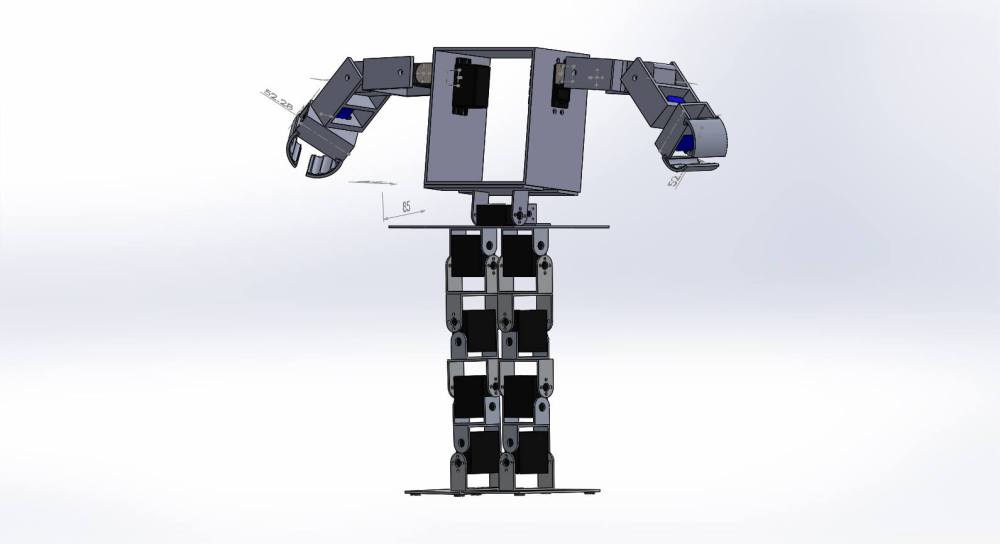 SOC: It is so interesting to know more about the process of your technology/product creation. Please tell at which stage of commercialization your technology/product currently is? Was your project funded by any state financing or grants? Has it already received any honours or awards?
Mr. Partani: Currently, Indibots Innovations are at the product development stage. We have created successful prototypes that could do the job. Moreover, now we are improving our technology to serve the industry. The project has not received any distinct direct award, nevertheless, we presented ourselves at various events, such as James Dyson Award. Currently, I am bootstrapping the project. We continue to learn a methodology and because of that, we will have the possibility to create most value out of this project.
SOC: In the formation of every scientific spinoff, one of the most important keys to success is the team. For many potential investors, the management team is the most important element in deciding whether to invest in it or not. Could you please share some information about the team members who supported you and the project? What are the key additions to the team needed in the short term?
Mr. Partani: Our team is supported by our Mentor Prof. Yogeeswari Perumal who is also working on her start-up Yogees Bioinnovations. We are also supported by Mr. Prashant Sinha, the managing director of the Technology Business Incubator, BITS-H. Over the time we have been talking with many people in this industry and they are happy to help us. We are also greatly supported by Mr. Shankar Anand, who takes care of the economics part of the project and by Mr. Nishant Raghuvamshi, who works with the structural design and team management.
SOC: It is not a secret that the development of a new technology and its subsequent commercializaton presupposes some problem and addresses unmet needs. Respectively, what problem did you intend to solve by creating your technology/product? What results did you plan to achieve?
Mr. Partani: This is a well known fact that if not to clean a solar panel it loses efficiency. The efficiency of the most efficient solar panels that are commercially available is around 20%, furthermore, they lose efficiency because of the dust deposition, which becomes a great loss. This is a problem, which we are trying to solve. We are trying to make the cleaning process fully automated. Using SPCR device, solar panels can be cleaned every day unlike they are cleaned once a month for the most part of the world at present.
SOC: The problem which you targeted to solve was actual before. Probably someone has already tried to solve it. Is it right? Understanding the USP from the investor's side could make the technology/product #1 for them. What are the USP of your technology/product and fundamental difference from other technologies/products that tried to solve this problem before you?
Mr. Partani: We have numerous opponents in this industry in India. Every market have competitors, we also have a competition. Our main opponents are using robotic solution, but the problem with them, as a rule, they use hefty installations as installed rails, and their cost is very high. These solutions are non-economic. Our USP lies in the technology. Our product is economical and portable. SPCR doesn't need any preinstallation guide rails like our competitors. The robot can be deployed for multiple solar panel arrays, which give us a preference over our competitors.
SOC: In order to understand the peculiarities of this particular spinoff our investors always ask what is the investment structure of the company? Do you still own the controlling stake in your spinoff?
Mr. Partani: The company doesn't have investors at this point in time. Till now Indibots Innovation is bootstrapping. We have invested all needed for the development of the product using own funds. The majority of the stack lies with the core team. We control the main stage of the company and we are looking for investors.
SOC: We wonder what is the actual addressable market currently for your invention and what are the current competitors there? Could you please share with us the results of the market studies, if there are any? What might be the barriers to entry?
Mr. Partani: The government of India has set a target of installing 100 GW of the solar panel by 2022. This target has made the market size exponentially growing and thus if we conservatively estimate the market size in India only is greater than $100 million. The market, which we target of $10 million. The barrier to entry is the product. The patent will stop any kind of copying from us. We have a technology and we are going to patent it and it will be not easy to enter the market because usually, you need a lot of contacts and a lot of approaches to entry to the market. We also have great contacts in the solar panels' industry that gives us an edge.
SOC: We always need to paint a clear picture to the potential investors of the market opportunity of the spinoff that is meaningfully large and growing. Why in your opinion your company might have a high growth potential? Could you tell us all current industries and fields of your technology/product application and where do you think it could be successfully applied in the future?
Mr. Partani: As we know, we will exhaust the fossil fuel very soon. We can't last with our fossil fuel resources for a century. Thus, these factors indicate a significant increase in the clean energy sector, so, as a consequence, cleaning of solar panels is the most promising. Deutsche Bank predicts that in 2020 the solar power will grow by 240%. The future of this technology lies in creating robots for the system of municipal management. SPCR technology will occupy significant a niche in the market. Furthermore, we can use this technology in the field of services management equipment, such as glass cleaning technology, wall paintings technology.
SOC: The potential investors will be curious whether you already have the first clients and signed contracts? What was the feedback from your partner's markers and customers?
Mr. Partani: We haven't signed a Memorandum of Understanding yet, but we are close to signing the deal with the 30-MW plant. Most of the people we have met in this industry have agreed to buy the product after it will enter the market.
SOC: Dear Mr. Partani, we both know that for you and the investor it is crucial to reach positive cash flow as soon as possible. Certainly, the market scaling cannot be achieved without proper distributors network and clients. Please tell us about your criteria for partners selection and which markets are open for spinoff activity.
Mr. Partani: We are looking for partners who are involved in the solar panel industry and people who are managing solar panel farms. The partner who has a presence in multiple countries will be ideal for us. Also, we can help solar panel manufacturers to provide cleaning services for their panels, which were already installed.
SOC: It is very important to understand your particular vision about unique features of your company. Why do you consider the major market players might be interested in investing in a promotion of your technology/product on the addressable market?
Mr. Partani: The solar panel industry is pretty big. The solution of using the SPCR technology has a high return on investments. Also, the specific of SPCR design is perfect for rooftop and solar farm industry, thus giving us an edge to become market leaders. Our technology is designed for those who are operating solar farms. All these factors are the reason that the SPCR technology can be invested. Therefore, this project is comfortable for use in solar panels farms. If someone will invest in the company, they will have the option to commercialize it in different countries. First of all, we designed this technology for use in India, but we can commercialize it everywhere.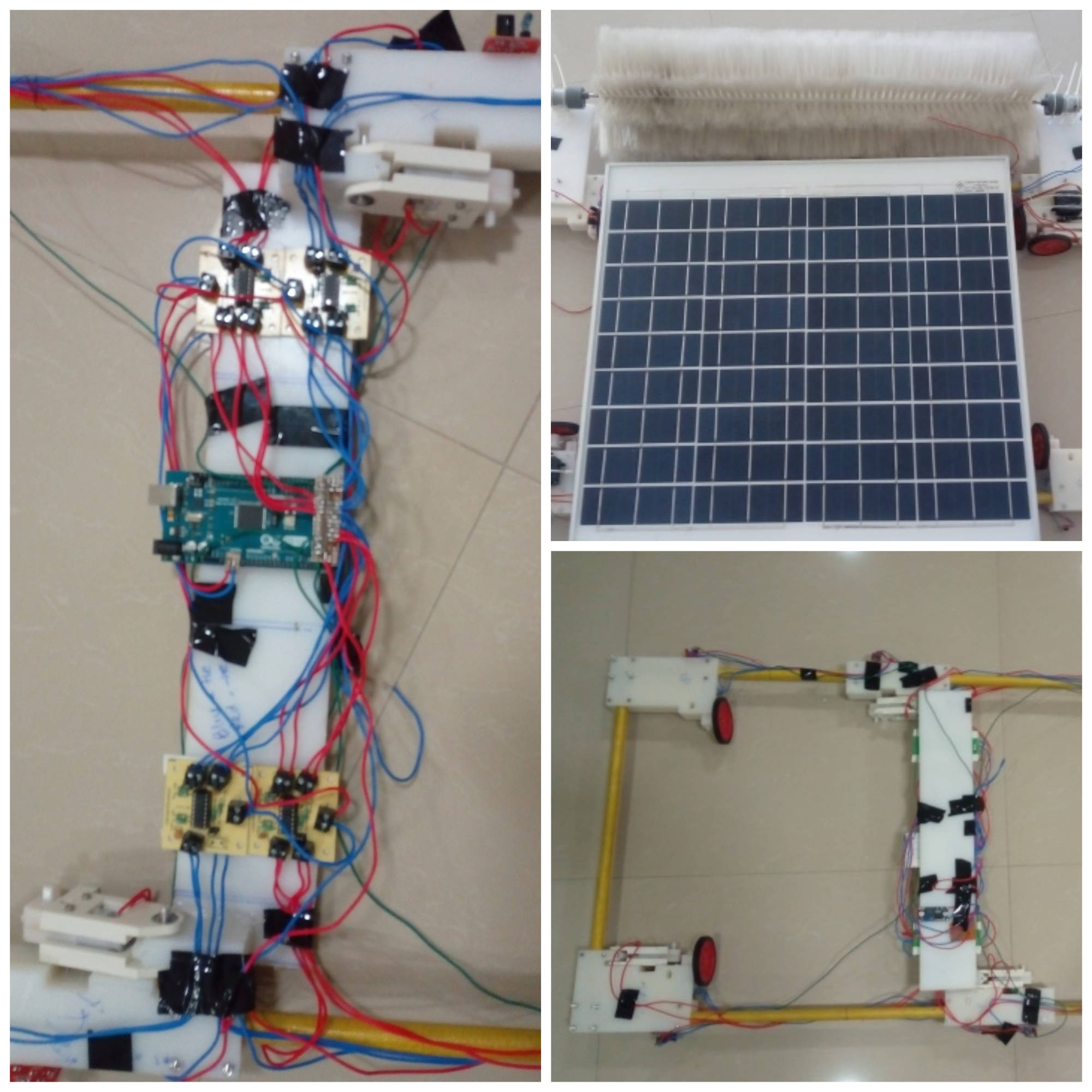 SOC: Now we would like to refer to the next very crucial and we would even say essential aspect of spinoff companies' as the strategy of R&D, production, distribution and marketing processes. Do you have your own unique strategy? Which of these processes do you consider your spinoff is strong at?
Mr. Partani: This spinoff can give partnerships in the Indian market, which are largely growing. This is important because the commercialization process will be difficult without having the Indian partner. We will have low-cost manufacturing capabilities in the country. This project could go into production in India, which largely contributed to the Indian government and the cost of manufacturing in India is good compared to other countries, such as China. All this is really for supporting companies, which are working in the solar panel industry.
SOC: As a rule, the majority of spinoffs outgrow into exits. How do you determine the market for your product/technology and estimate its volume and dynamics? What is your potential share of the market? How do you think what market cap your company plans to reach the peak of its development and why? How long might this process take?
Mr. Partani: In India, the market volume is estimated at more than $10 million. Market volume, according to conservative estimates, assuming the equivalent of the cost of labour involved in the cleaning industry. When we are at the peak, we can control more shares in the industry. We seek to control 15% of the total market. This process will take two and a half years.
SOC: For spinoff companies, their intellectual property is a key to success. The investors pay particular attention to it. What key intellectual property does your company have (patents, patents pending, copyrights, trade secrets, trademarks, domain names)?
Mr. Partani: We have filed a patent for the SPCR. The patent will cover all the variation of the design and will secure our intellectual property. Also, we have a domain name and our website Indibots.com.
SOC: For both of us, as well as for thousands successful spinoffers, it's not a secret that a new technological breakthrough may become obsolete very fast. Respectively, patent validity period becomes shorter. It is interesting to know the perspectives and protection plan of your technological advancement and leadership in a medium- and long-term prospectives.
Mr. Partani: In the long-term perspective, we want to become one of the most innovative companies in India. We would like Indibots Innovations to hold the most of the patents in the country and to be able to commercialize them all.
SOC: The investors will want to get a clear picture of how many rounds of investments have you completed? Are you seeking the investments at the moment? What is the volume and time limits? What milestones will the financing get you to? What did you plan to use the invested funds for?
Mr. Partani: Currently, we are bootstrapping hence we don't have an investment at this point of time. We are actively seeking investments within 2 years, and we would like to get about $5 million. Then we will be able to enter the market and to run the videos, do test-drives and share it in India.
SOC: Could you please describe your ideal investor? What aspects are important for you, for instance, is it experience, country, the amount of own private capital or maybe some personal qualities?
Mr. Partani: The ideal investor is the investor who has excellent contacts and has a network over the world. Also, we would like to have an investor, which can help us to learn things because we are still young and don't have a lot of experience in this industry. We need help in the form of mentoring and supporting. The experience of the investor will play an important role because we want to learn more over time. The investor who can help to promote innovations will be ideal for us.
SOC: And the last question, could you specify the most convenient way you would like to receive inquiries from potential investors? Should it be by e-mail or personal phone call?
Mr. Partani: Please, contact me directly by email partani.suraj@gmail.com
SOC: We would like to express gratitude for the time you have dedicated to this interview. SPINOFF.COM will observe the development of your spinoff with great pleasure and interest. Also, we are thankful for providing all the necessary materials. We are pleased to forward all potential investors the database of the spinoff supportive materials such as presentation materials, schedules, videos, pictures, figures, blueprints, text materials etc.