Exclusive interview for SPINOFF.COM with Mr. Lin, the Founder of SYLPH, about SYLPH that us the World's First Portable intelligent hair dryer.
SYLPH is the first portable, powerful, small sized hair dryer with heat control, stepless control. It also has magnetic diffusor and nozzle. It gives hair protection, and has 10 years of warranty, provides with Ions and has heat control.
SOC: Dear Mr. Lin, we are so grateful for your generosity this day in spending time speaking with us and sharing your insights about your SYLPH. 
Mr. Lin: Thank you, It's a great honor to attend this interview. 
SOC: Our investors and we would like to learn more about a vast experience in your academic endeavors and your professional/scientific background. 
Mr. Lin: I worked for DJI as PM, participated in designing 3 axis gimbal, handheld gimbal, MATRICE 100 flight platform. I am familiar with intelligent hardware industry, have more than 10 patents in industrial robots, drones etc.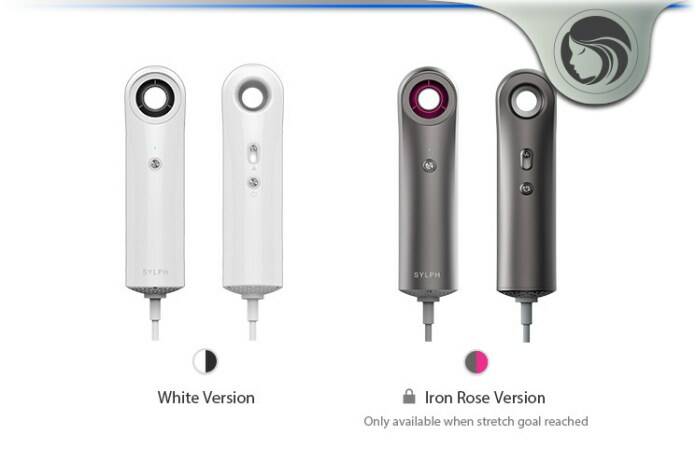 SOC: Considering your tremendous experience, we would like to know whether you had other projects? Could you please share the story of their creation and success.
Mr. Lin: I'd like to talk about the story of SYLPH. My wife is a ballet dancer, she needs to change her hairstyle correspondently for different performances, but the conventional hair dryers have extremely high heat. Her hairs may have the risk to be damaged by overheated air flow. I was determined to protect her hair from extreme heat, will help to preserve the shine. I tried to apply robotic technologies in hair dryer designing, my team and I have spent over two years on research and development, even more than 3.000 hours of experiments. We have created the third high-density wind turbine and re-designed 94.2% of the components in SYLPH. We have improved some new tech such as aerodynamics, MSC power electronics, and the drives. We use high-frequency sensors to feel the temperature of the hair. We believe that SYLPH will be a better helper in managing your hair styling.
SOC: It is so interesting to know more about the process of your technology/product creation. Please tell on which stage of commercialization your technology/product currently is? Was your project funded by any state financing or grants? Has it already received any honors or awards?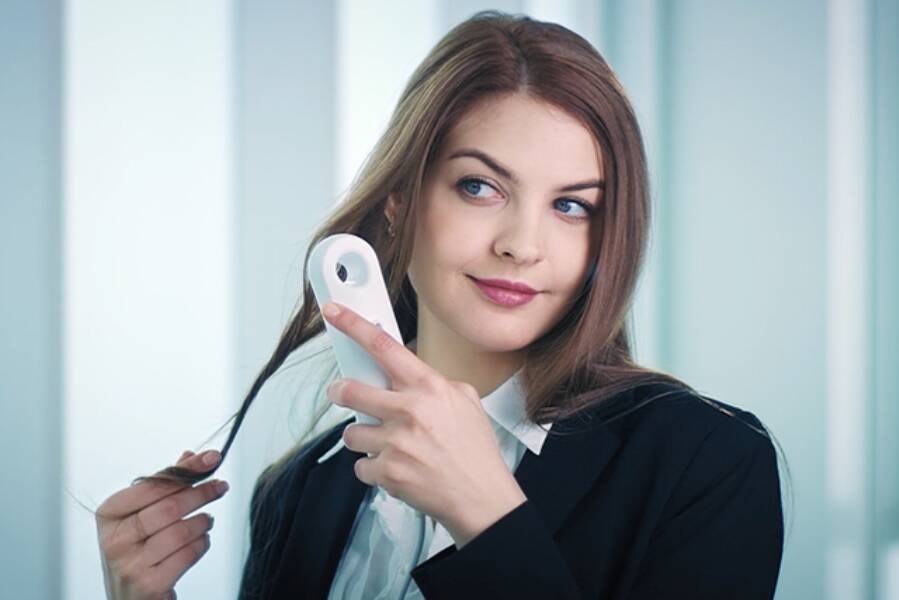 Mr. Lin: Engineering prototype has come out. We got funded by Shenzhen science and technology innovation commission. We got the fourth place in 2017 Nanshan Entrepreneurs Star Competition, it is the biggest entrepreneurship competition of Shenzhen. 
SOC: In the formation of every scientific spinoff, one of the most important keys to success is the team. For many potential investors, the management team is the most important element in deciding whether to invest in it or not.  Could you please share some information about the team members who supported you and the project? What are the key additions to the team needed in the short term?
Mr. Lin: Kevin Lin is our Chief Scientist, post-doctor in Mechatronics engineering of CUHK Participated in leading-edge robots developing products.  He managing core technologies of robots and Sensors. He has designed the first generation of industrial robots for Foxconn. Roy Yan is Chief Designer, he was awarded Red-dot for 8 times, IF for 13 times, IDEA for 7 times, GOOD DESIGN for 3 times. He leaded team launching crowdfunding projects in Kickstarter successfully 4 times. Unity and the mutual goal is very important for a team.
SOC: It is not a secret that the development of a new technology and its subsequent commercialization presupposes some problem and addresses unmet needs. Respectively, what problem did you intend to solve by creating your technology/product? What results did you plan to achieve?
Mr. Lin: We want to make styling easier, improving people's quality of life, let people join the hair dryer revolution.
SOC: As far as we understand from the video on your product and its USP/ technology, the problem which you targeted to solve was actual before.  Probably someone has already tried to solve it. Is it right? Understanding the USP from the investor's side could make the technology/product #1 for them. What are the USP of your technology/product and fundamental difference from other technologies/products that tried to solve this problem before you?
Mr. Lin: Yes, I believe there are lots of people tried to solve it. But we persevered and finally success. SYLPH is much smaller and lighter than others. Sylph has a remarkable temperature control system sampling at 50 times/s to a constant air temperature. SYLPH has anion concentration is 10 times than others.
SOC: In order to understand the peculiarities of this particular spinoff our investors always ask what is the investment structure of the company? Do you still own the controlling stake in your spinoff?  
Mr. Lin: Yes, the founder is responsible for project operation and took staggering risks in a team. It is deserved to own the controlling stake.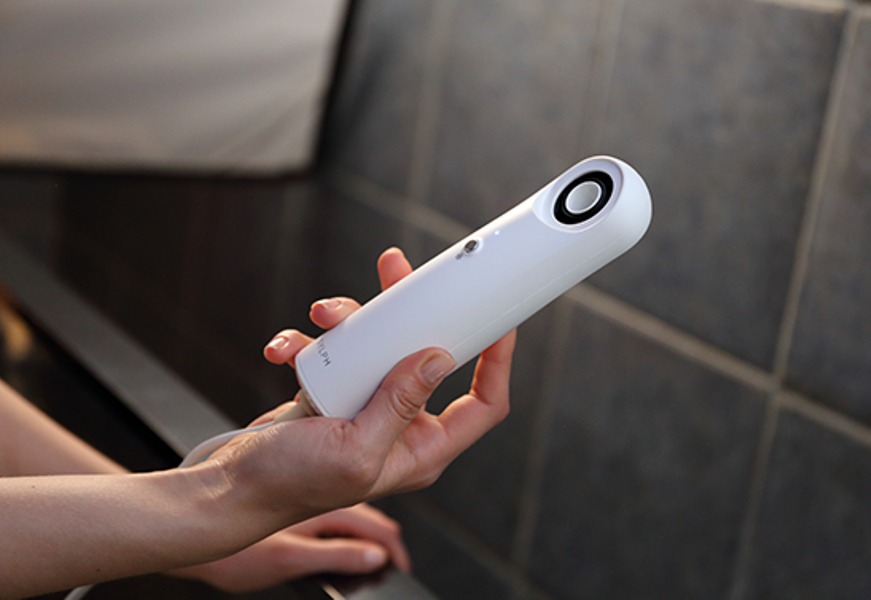 SOC: We wonder what is the actual addressable market currently for your invention and what are the current competitors there? Could you please share with us the results of the market studies, if there are any? What might be the barriers to entry?
Mr. Lin: North America, Europe, Eastern Asia is our main market. Dyson is our competitor. Hair dryer rose in late 1980 s, current market development is relatively mature, we want to challenge this market with Electric Motor Technology of UAV and aerodynamics optimization. But foreign brands almost monopolize the market at all levels. We want to realize different dimension technical competition. Dyson is our competitor, but there are some data we've done better than Dayson, such as weight, compact, temperature control system, anion concentration.
SOC: We always need to paint a clear picture to the potential investors of the market opportunity of the spinoff that is meaningfully large and growing. Why in your opinion your company might have a high growth potential? Could you tell us all current industries and fields of your technology/product application and where do you think it could be successfully applied in the future?
Mr. Lin: We strive to find the product pain point in life, has a near paranoid pursuit of the user experience. Product research and development is committed to improving people's quality of life so that the benefits of progressing of science and technology can be truly transformed into daily life. We love technology and love life more. Tossing, diligence, innovation, evolution, as a value-driven enterprise, we truly believe we can make an impact in Home and Appliances.
SOC: The potential investors will be curious whether you already have the first clients and signed contracts? What was the feedback from your partner's markers and customers?
Mr. Lin: We have initially completed the pre-selling in some abroad countries before production by the efforts of distributors and achieve good selling results.
We have over-fulfilled the target in Indiegogo crow-funding.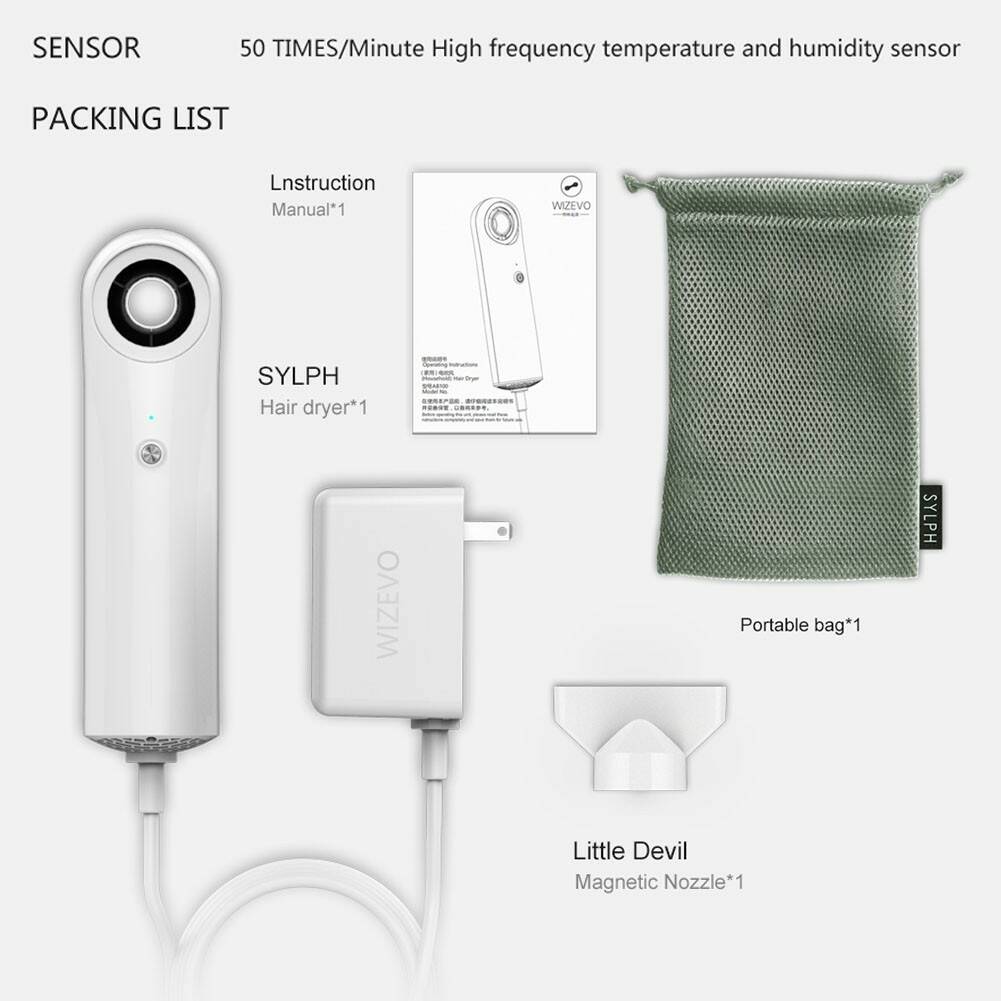 SOC: Dear Mr. Lin, we both know that for you and the investor it is crucial to reach positive cash flow as soon as possible. Certainly, the market scaling cannot be achieved without proper distributors network and clients. Please tell us about your criteria for partners selection and which markets are open for spinoff activity.
Mr. Lin: We are looking for the global distributor to sell SYLPH, and they approved of what we were doing. Actually, we do not close any markets for activity.
SOC:  It is very important to understand your particular vision about unique features of your company. Why do you consider the major market players might be interested in investing in a promotion of your technology/product on the addressable market?
Mr. Lin: SYLPH is an indispensable item in the market, it has a definite advantage over other hairdryers currently in the market at the same time.
SOC:  Now we would like to refer to the next very crucial and we would even say essential aspect for spinoff companies' as the strategy of R&D, production, distribution, and marketing processes. Do you have your own unique strategy? Which of these processes do you consider your spinoff is strong at?   
Mr. Lin: We are good at R&D, there is no doubt core tech is so important to a smart hardware company. R&D, production, distribution, and marketing processes are both irreplaceable, but outsourcing production is a cost reduction for us in the early stage.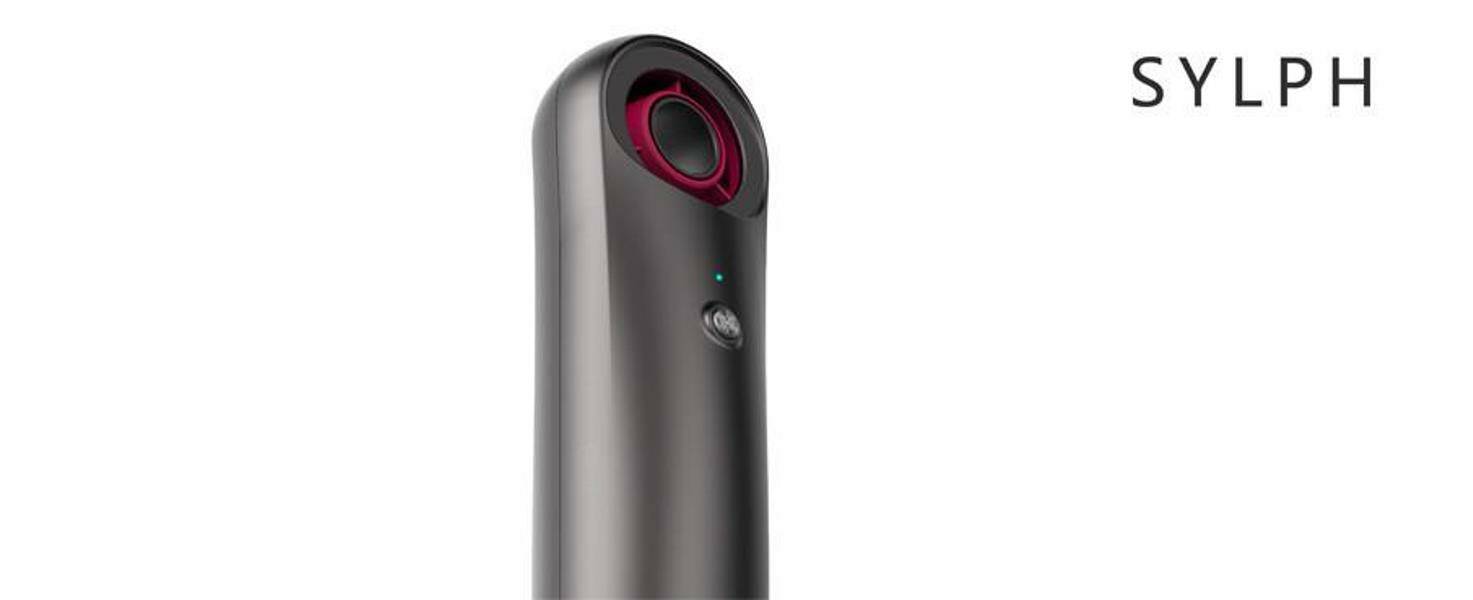 SOC:  As a rule, the majority of spinoffs outgrow into exits. How do you determine the market for your product/technology and estimate its volume and dynamics? What is your potential share of the market? How do you think what market cap your company plans to reach the peak of its development and why? How long might this process take?
Mr. Lin: "The global hair dryer market is projected to grow to nearly USD 17 billion by 2021. Changing demographics and the growing trend of personal grooming are the key factors boosting the market growth," says Poonam Saini, a lead analyst at Technavio for consumer services and personal care research. Dyson occupied almost 10% of the market in Japan 2016. This is a good reference for us, this is our target, this is also our drive.
SOC: For spinoff companies, their intellectual property is a key to success. The investors pay particular attention to it. What key intellectual property does your company have (patents, patents pending, copyrights, trade secrets, trademarks, domain names)?
Mr. Lin: Utility Models Patent No.:ZL2016 2 0772468.7         
Appearance Patent No.:201730057343.6      
Appearance Patent No.:201730057512.6
SOC: For both of us, as well as for thousands of successful spinoffs, it's not a secret that a new technological breakthrough may become obsolete very fast. Respectively, patent validity period becomes shorter. It is interesting to know the perspectives and protection plan of your technological advancement and leadership in a medium- and long-term prospects.
Mr. Lin: We are focused on bath market, we insist on "I have them when others don't. I have better ones when others have them". For example, we will make some optimizations of air duct design.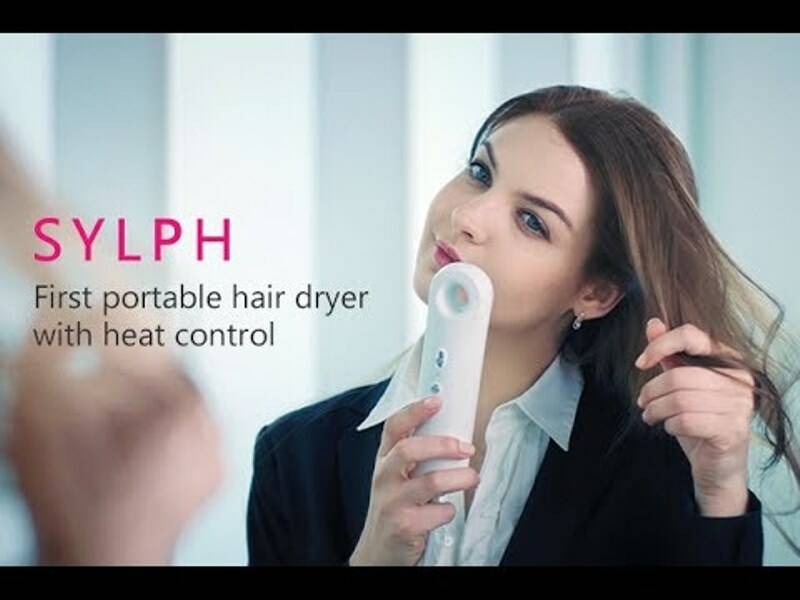 SOC:  The investors will want to get a clear picture of how many rounds of investments have you completed? Are you seeking for the investments at the moment? What is the volume and time limits? What milestones will the financing get you to? What did you plan to use the invested funds for?
Mr. Lin: We obtained seed round financing in July 2016, we are welcome investors or investment firms to invest.
SOC: Could you please describe your ideal investor? What aspects are important for you, for instance, is it experience, country, the amount of own private capital or maybe some personal qualities? Will existing investors participate in the round?
Mr. Lin: Is willing to invest time, skills and money with founders; Takes a collaborative approach and demonstrates a desire to help founders enhance your company's investment appeal and build the business.
SOC:  And the last question, could you specify the most convenient way you would like to receive inquiries from potential investors? Should it be by e-mail or personal phone call?
Mr. Lin: E-mail first.