Tangle Teezer is an absolute hit among brushes for hair. It provides easy and quick combing as dry and wet hair. A revolutionary approach to technology, materials and stylish design made Tangle Teezer a global hit in the world of hair care. It is the winner of over 25 professional and consumer awards. Today Tangle Teezer is a bestseller hair brush. Every minute 8 Tangle Teezers are sold worldwide. Brand offers a wide range of designs and variations of colours. It has great ergonomic design that comfortably fits in your hand. Tangle Teezer is super compact, you can bring it anywhere. Due to the small size you'll find a place for it in every bag. Tangle Teezer brush is a must have in your beauty arsenal. The exclusive combination of effective properties and the original design and versatility of use for all hair types, makes Tangle Teezer a great product at an affordable price.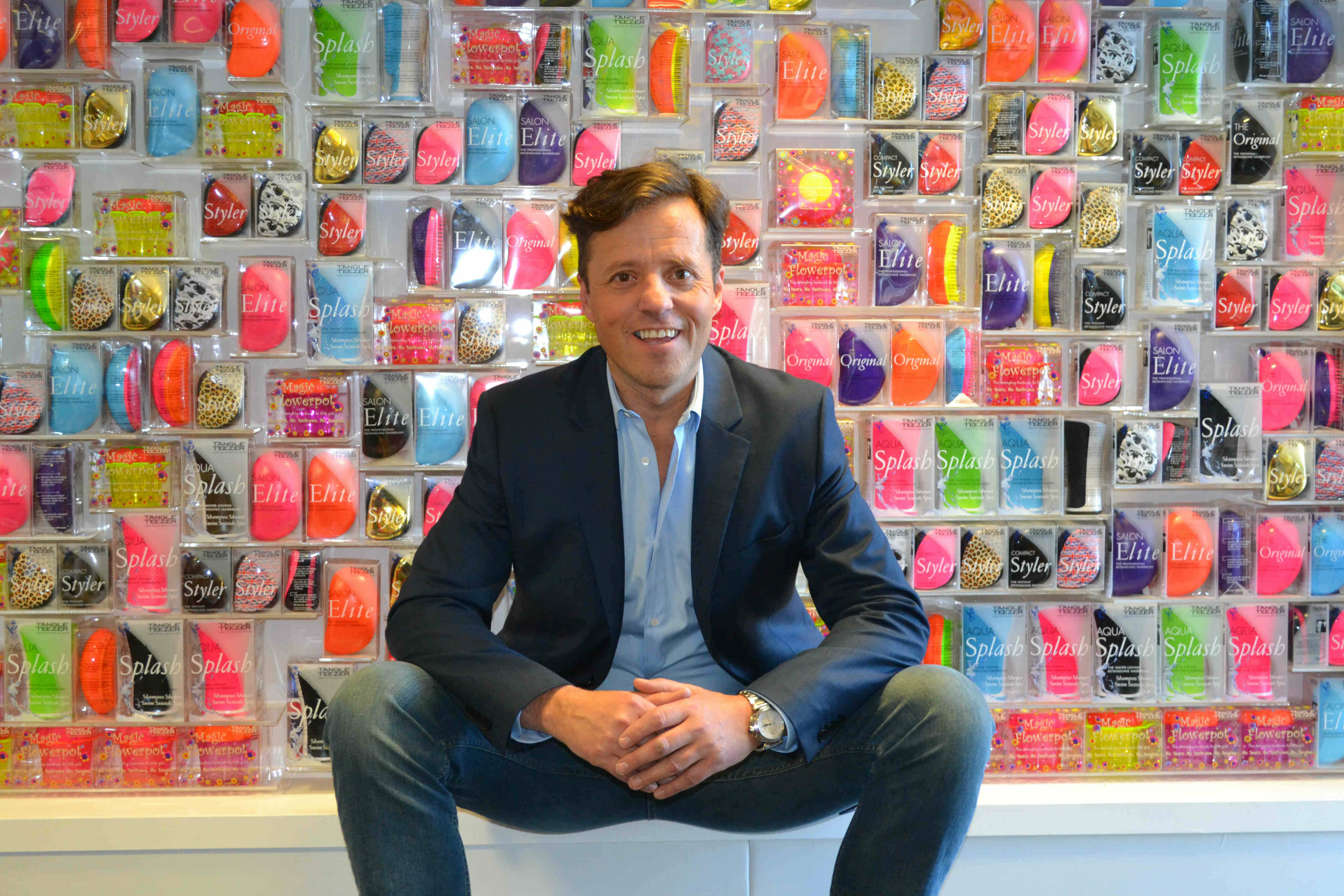 Tangle Teezer is the most popular brand among hair care products. It's a sensational and unique brush that will help you have beautiful dream hair in 3 simple steps:
1. Detangle & Care
2. Blow-dry & Style
3. Maintain & Shine
In 2004 Shaun Pulfrey created the first ptototype of unusual brush. He invented Tangle Teezer because tangles were not just a salon problem, but a global one. Colouring hair for 30 passionate years enabled him to identify and invent a true solution. Years of research and development led Shaun to create a first never-seen-before detangling hairbrush. A hairbrush that looked different, felt different, so naturally performed differently.
Tangle Teezer is extremely proud of the fact that all of our products are designed and manufactured in Great Britain. Of the seventeen brushes the company sells every minute, thirteen of them are exported to more than 60 countries around the world. Shaun was thrilled to meet Her Majesty the Queen at a reception at Buckingham Palace. Invited in honour of winning the second Queen's Award for Enterprise International Trade 2014.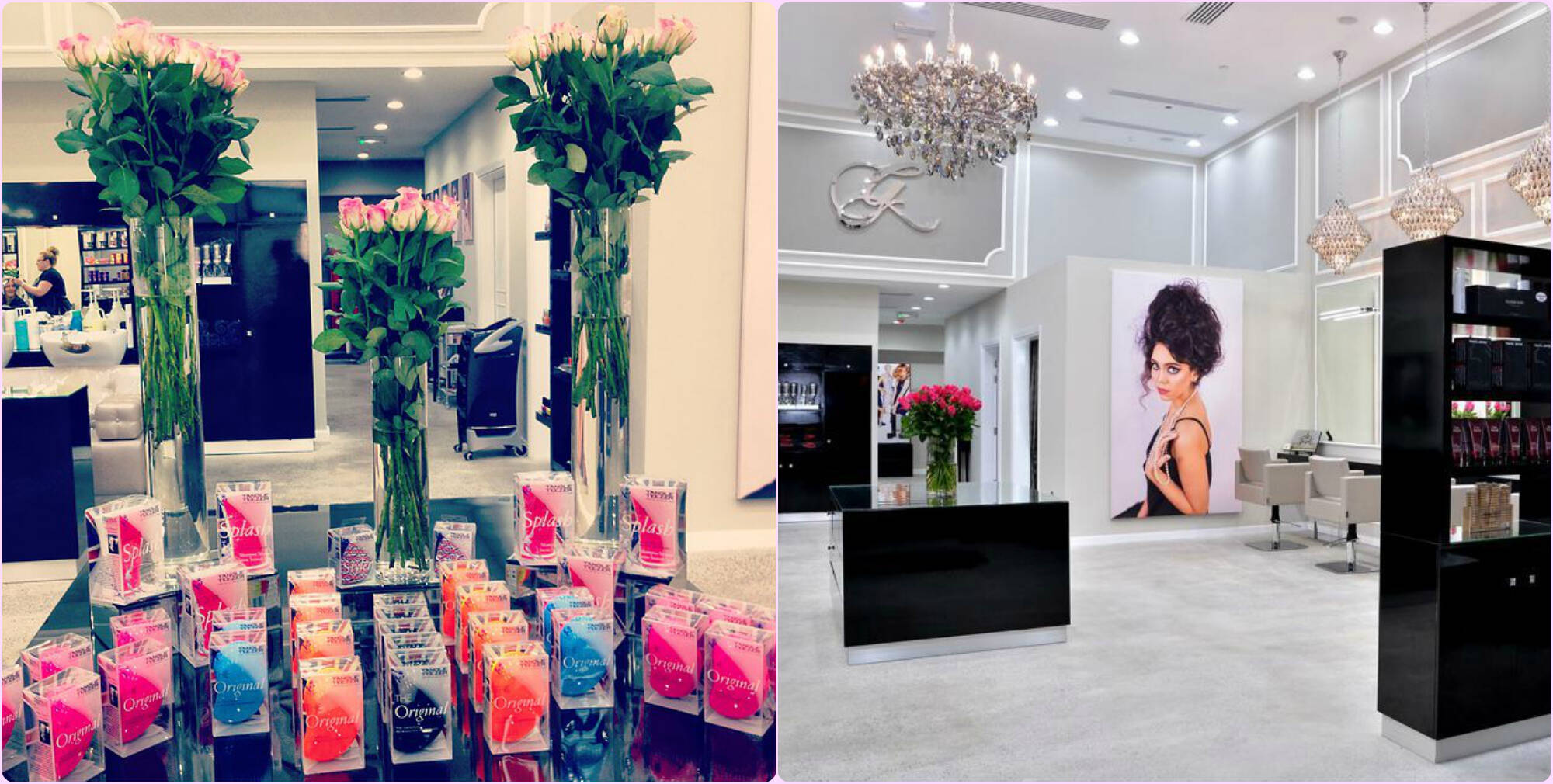 PRODUCTS AND PRICES 
Tangle Teezer hairbrushes are loved by celebrities, hair stylists and beauty-lovers. Tangle Teezer instantly detangles wet or dry hair, making styling quicker, easier, and pain-free. Tangle Teezer comes in a variety of designs and colours. The ergonomic design allows to place the brush in any bag.
Here is the assortment of Tangle Teezer brushes:
The Original professional detangling hairbrush is a super smooth operator that works the minute hair is lathered and rinsed. It glides through wet, vulnerable and colour treated hair with no pulling, tugging or yanking. The price is $ 15.
Compact styler is an innovative hairbrush, cute in size and big on style, it can be popped into the bag and pulled out in minute to reboot hair in seconds. It has a removable cover to protect the patented and innovative teeth from fluff and dirt. The price is $ 17.
Salon Elite gives professional results in the palm of a hand. Detangling wet and dry hair without any tugs or pulls, it has an innovative centralised concave design that delivers firm, salon style brushstrokes from roots to ends. The price is $ 16. 
Magic flowerpot is an adorable detangling flower hairbrush and pot for hair clips and baubles will banish tears, tantrums and tangles. It encourages little girls to brush their own hair. The price is $ 11.
Aqua Splash is the latest innovation from Tangle Teezer, and the first upright, non-slip, water-loving detangling hairbrush. The hollow design makes for easy, lightweight handling, and the rounded edges allows for smooth, free-flowing detangling. The price is $ 19.
Blow styling tools are innovative tools that takes hair from wet to dry. The fixed based teeth have been designed to give an unbelievable quick and smooth blow-style. For all hair types the innovative teeth allows for free-flow tension so there's no pulling and tugging. Excess moisture is removed from the hair shaft to guarantee a quicker blow-dry. The style is left voluminous and shiny with reduced frizz. The price is $ 29.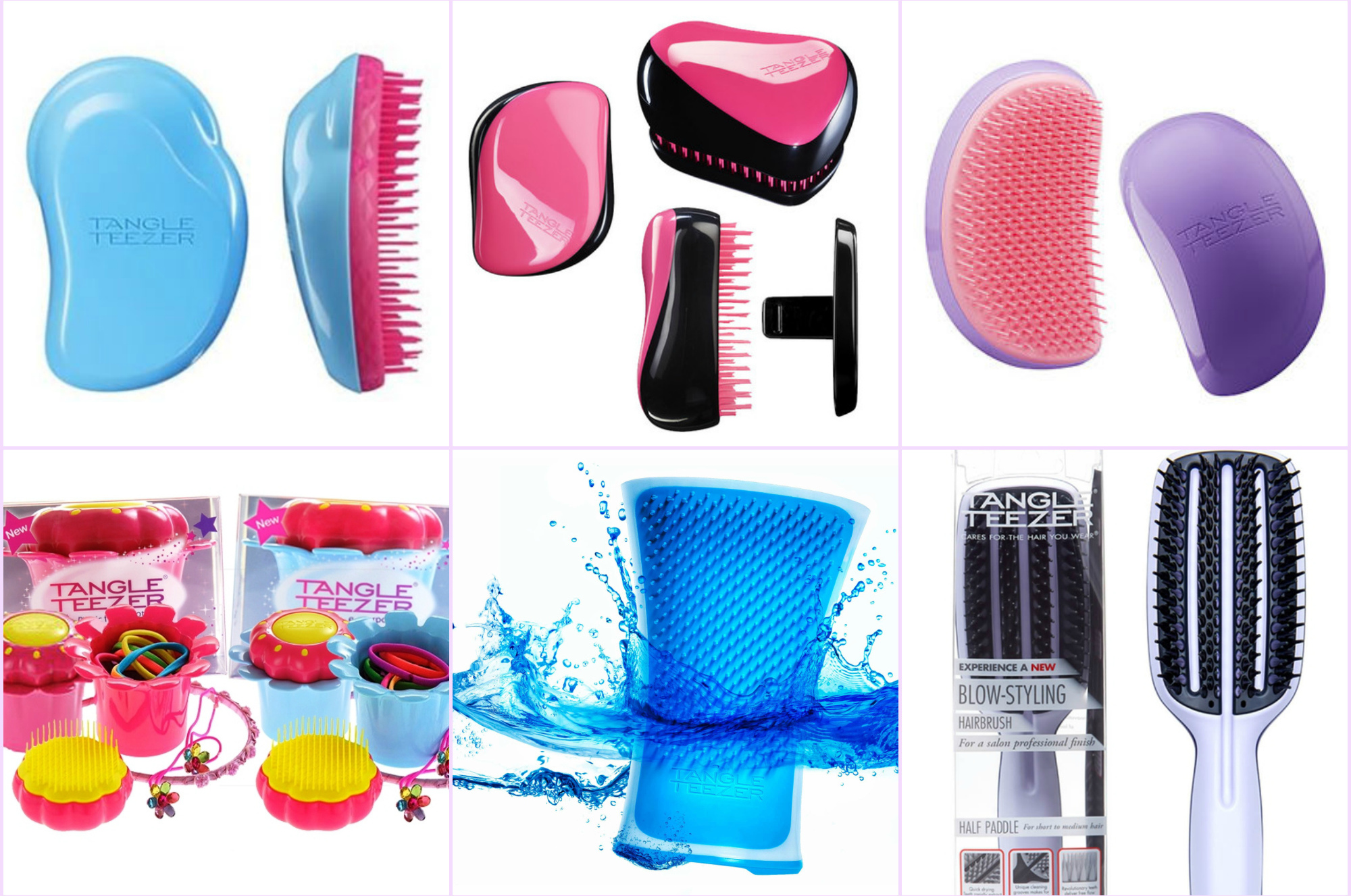 THE UNIQUENESS OF TANGLE TEEZER 
The two tier teeth have a dual purpose. Longer teeth tease and detangle and the shorter teeth smooth. Also teeth create free-flow tension, removing excess water for quicker drying 
Tangle Teezer's are the only brushes made with memory flex technology. Teeth move around your hair, not the other way round
Fixed-base teeth are stiffer than normal to retain their shape without bending or melting
Small enough to fit into clutch bag, handbag, manbag and gym bag
Delivers a finished gloss to any style. Think of it as lip gloss for your hair
FEEDBACK
"I don't go anywhere without my Tangle Teezer – it's amazing and easy to find in my bag." - Cara Delevigne, an English fashion model and actress.
"I can't live without it. It untangles knotted hair like a dream." - Sam McKnight, the most accomplished and well-respected hair stylist.
"Give your hair the designer treatment with the limited edition Lulu Guinness Tangle Teezer" reports Stylist magazine.
"If you don't own a TangleTeezer, you really should – its 416 strategically placed teeth glide effortlessly through even the most mattered hair in seconds, revolutionizing the lives of women and hairdressers worldwide. One particular member of Grazia Team Beauty keeps one in every single room of her house. Enough said." - comments on of the Grazia team Beauty members.
"There are lots of designs, mine is neon-pink plastic. Won't say much. Minimal tearing. Time efficient. Great value." – says one of the beuty-lovers.

WHAT DISTRIBUTORS SAY ABOUT WORKING WITH TANGLE TEEZER?
Betrina Hill is the sole owner and director of boutique national distribution company, Phoenix Nationale. Her business supplies hair products (the most notable one is Tangle Teezer) to professional hair salons in Australia. She wanted to make sure she had a unique product that had a purpose and a story. She found lots of pages of testimonials came up on Google and the general public were doing these YouTube videos talking about how good Tangle Teezer was. She contacted Tangle Teezer and got the exclusive Australian distribution in October 2010. Today for Tangle Teezer she is up to 4,500 buying hairdressing salons. Betrina started her business with 160 brushes, gave 16 clients ten brushes each and asked for feedback. Within 10 days they all reordered. In 2013 she sold 95,000 units.