The 52-year-old retired boxing champion Mike Tyson has launched his commercialized cannabis under the brand name Tyson Ranch. All crops are harvested based on maturity and 100% bug&pest free and lab tested. Indoor cultivation is tailored to each of strain. Unique collection process ensures natural flavonoids and terpenes. Tyson Ranch brand offers the best products for every cannabis consumer. Together with flowers, Tyson Ranch already has multiple products containing the cannabidiol extract, including edibles, a topical treatment for muscles, called CopperGel, and a CBD-enhanced beverage called DWiiNK. Tyson is furiously working on his highly anticipated cannabis resort, Tyson Ranch, an extension of his existing cannabis brand portfolio owned by Tyson Holistic Holdings. On the 'Ranch' with over 420 acres of the land, it is planned to open a luxury hotel, glamping tents, the longest lazy river in the word, and a music festival venue. Moreover, according to the founder, it will be allowed to smoke everywhere.
THE FOUNDER
Michael Gerard Tyson is an American former professional boxer who competed from 1985 to 2005. Tyson became the youngest heavyweight boxing champion of the world in 1986 when he was 20. He has known for his ferocious and intimidating boxing style as well as his controversial behaviour inside and outside the ring. Given the lifestyle and Tyson's character, there was a very difficult life from which he learned many lessons. In 1990, he lost his first fight and served three years in prison over rape charges. He had then become complacent and was being destroyed by alcohol and drugs. His name further came into disrepute after biting a boxer's ear during a rematch in 1997. In 2003 Tyson, filed for bankruptcy following his excessive spending and even sold his mansion. He had to sleep on couches of friends before getting to Phoenix, Arizona, where he bought a home. He raised money through the endorsement of products and making of cameos on television and in boxing exhibitions. Tyson has since joined a list of other black celebrities who are already making it big in the marijuana business. As of 2019, Mike Tyson's net worth is estimated at only $3 million. At one time, he accumulated more than $300 million over his career, but in the end, he lost almost everything and the new marijuana business opens up new opportunities to regain former wealth.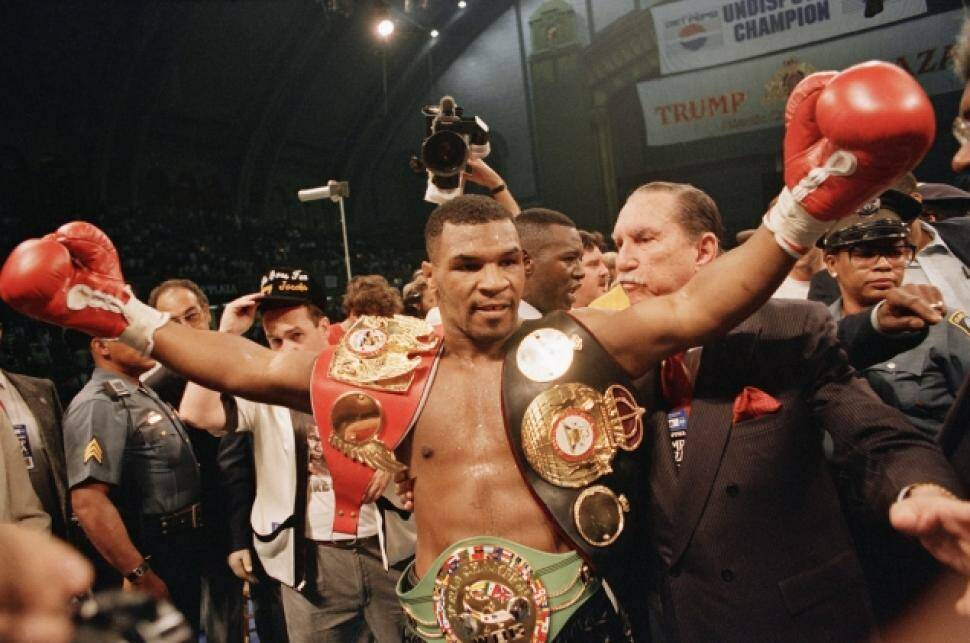 THE BRAND
The company Tyson Holistic Holdings was opened in 2016. It sells an array of marijuana merchandise as well as premium marijuana strains, extracts, and edibles. The marijuana for products and edibles is grown on 420-acre ranch in California. Currently, Tyson operates his marijuana business from his warehouse office in El Segundo, California.
Despite becoming the head of a weed empire, Tyson doesn't actually grow or produce any of the marijuana himself, but he personally keeps track the production and inspects to reach his high standards and all products are given Tyson's seal of approval. The strains are cultivated indoors and harvested only based on maturity, not a mass compared to other manufacturers. Then the flowers are cured over 30 days to ensure natural flavornoids, naturally derived, hand-trimmed, pesticide-free and lab-tested, according to the Tyson Ranch website.
PRODUCTS & PRICES
Tyson Ranch delivers premium, handcrafted cannabis for connoisseurs. With over 50 years of industry experience team of experts hand-select the best indoor flower. The strict quality control processes to ensure each strain is cultivated in its optimal environment, fully flushed, and slow dried, yielding impressively potent buds. The flowers have all of the "no-brainers", no pesticides, no industrial trimming, no bugs, no-nonsense. Moreover, crops are hand-trimmed, never industrial-trimmed to preserve trichomes.
At Tyson, flowers, as well as concentrates, come in three types Indica, Hybrid and Sativa. The flower strains are presented in the next 9 kinds: Pineapple Upside Down Cake as Hybrid, The Toad, Purple Urkle, Dos Si Dos, Tyson Cookies as Indica, and Sticky Papaya, Chiesel, Rose and Jillybean are Sativa-kind.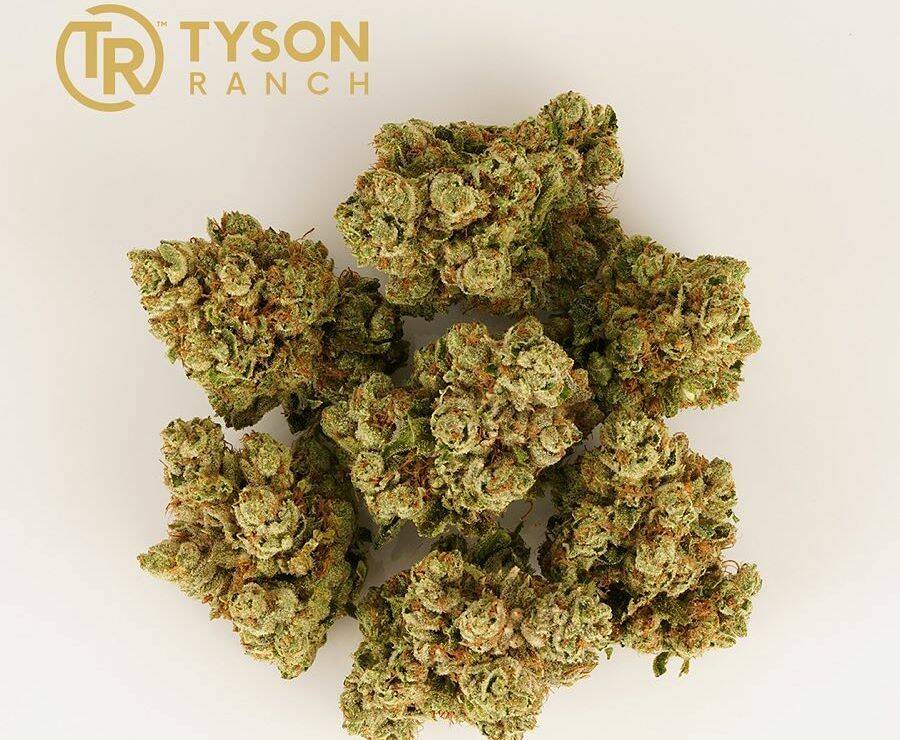 Extracted from "Better Cannabis". Tyson Ranch offers a variety of cannabinoid-rich, full-spectrum concentrates. Our whole plant extraction method retains the maximum number of cannabinoids & terpenes. Infused only with true cannabis terpenes for optimal aroma, flavor, and unique effects. Perfect for anyone looking to avoid the hazards of burning other terpenes.
Tyson Ranch edibles are made with high-quality, decarboxylated full-spectrum cannabis oil. Each piece is individually wrapped for easy, on-the-go access. Perfect for the new user or the connoisseur looking for a consistent and pleasant edible experience. According to the website, they will come soon.
There are also plenty of more upcoming products in the pipeline. The site does not indicate the cost of products, but it is possible to find out at 20 points of sale which contact details indicated on the site by the link. In addition, on the website, you can find personalized T-shirts, caps, pens, lighters etc. with the inscription of Tyson Ranch brand. Sweatshirt costs $ 50, T-shirt $25-51, Classic Hat - $20, Bag- $18.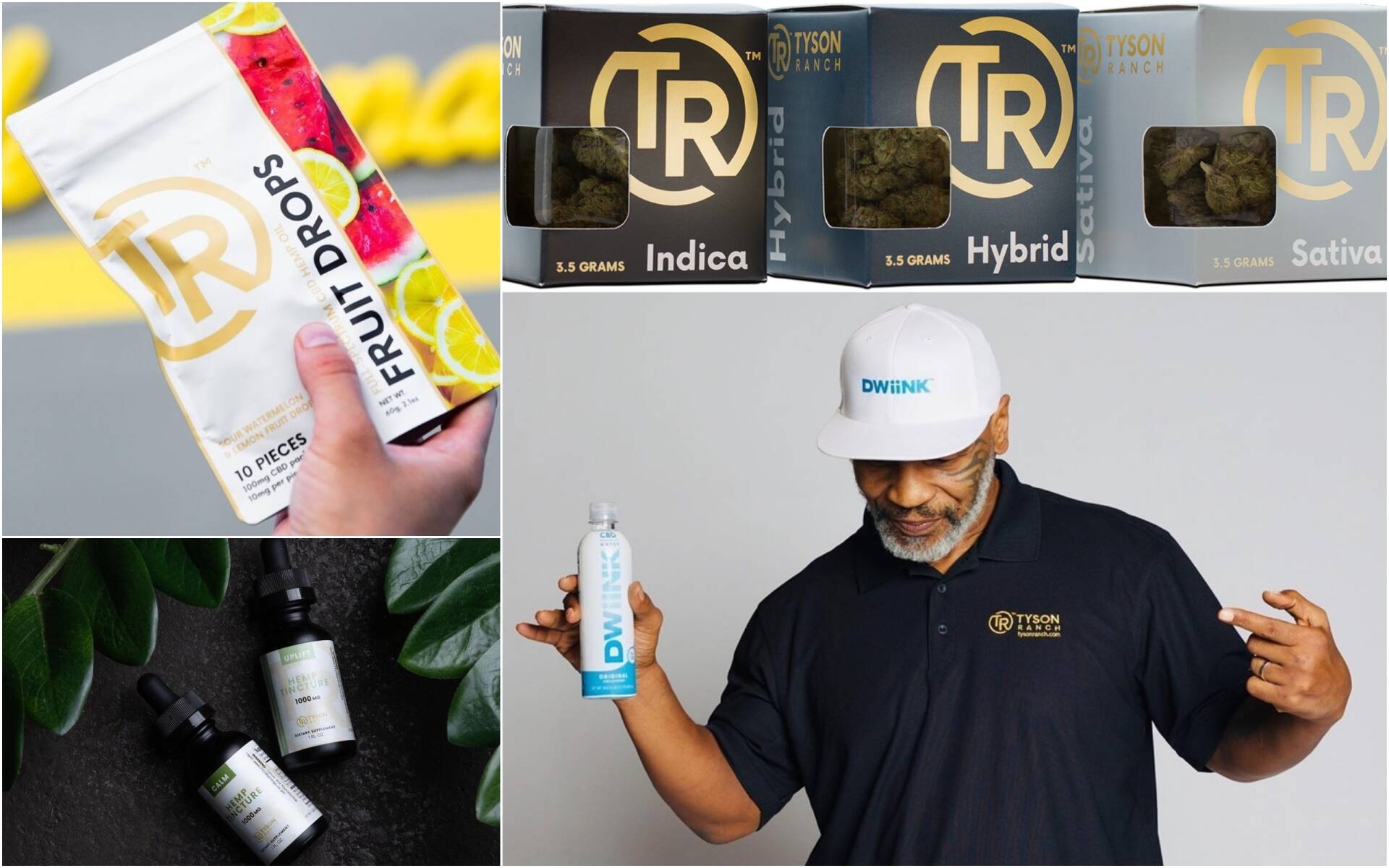 TYSON RANCH RESORT
Tyson has also unveiled the details of his ongoing project to open a luxurious California weed resort, where growers and guests can puff without any hindrance. Tyson Ranch will allow patrons to smoke essentially anywhere on the ranch, like one big cannabis social lounge. The only exception will be any place where liquor is sold, in compliance with state law. Tyson Ranch is planned to be located in Desert Hot Springs. The Ranch will include a luxury hotel, glamping tents, the longest lazy river in the word, and a music festival venue. There will even be a Tyson University to teach cannabis-cultivation techniques to future farmers. According to Rob Hickman, Tyson Ranch CEO, they're working on another location for Tyson Ranch on the border of Florida and Georgia, the US.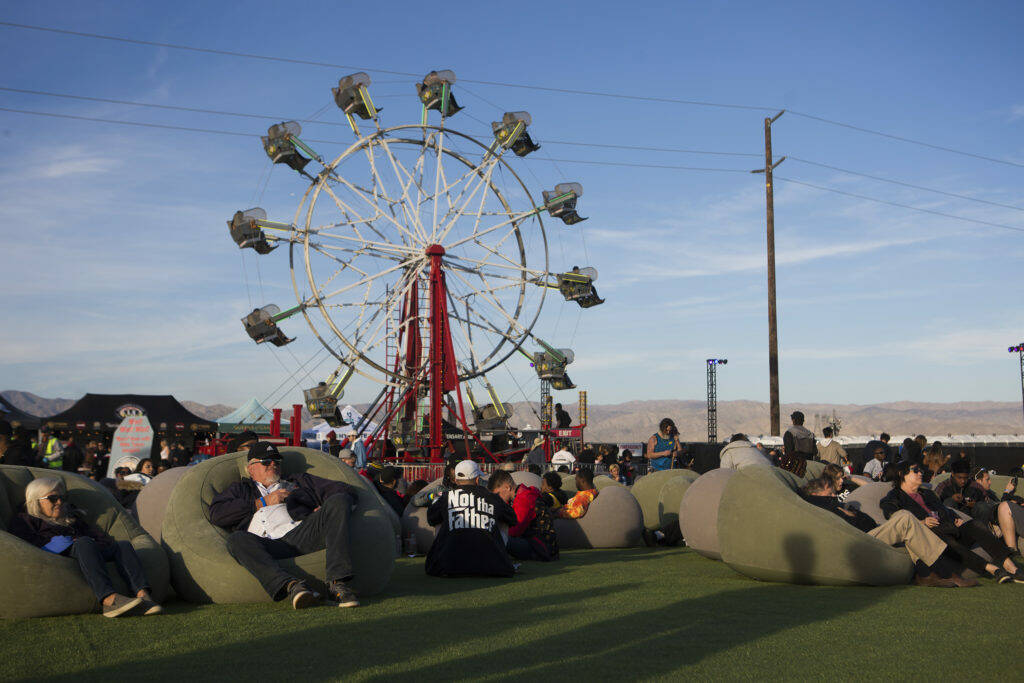 MARKETING & SALES
At the moment, Tyson Ranch sells around $500,000 worth of cannabis each month. Tyson Ranch commercialized cannabis products are currently sold in relief and holistic centres, pharmacies, weed shops across the US at 20 locations in two California and the Nevada States.
Tyson is strategically teaming up with both professional athletes and veterans to help promote the healing benefits of the substance. In fact, some of his key investors and advisors include former NBA Commissioner David Stern and former NBA Player Al Harrington. Tyson Ranch has also developed numerous partnerships with representatives from the NFL, WNBA, UFC, NHL, MLB, FIFA, and the BIG3.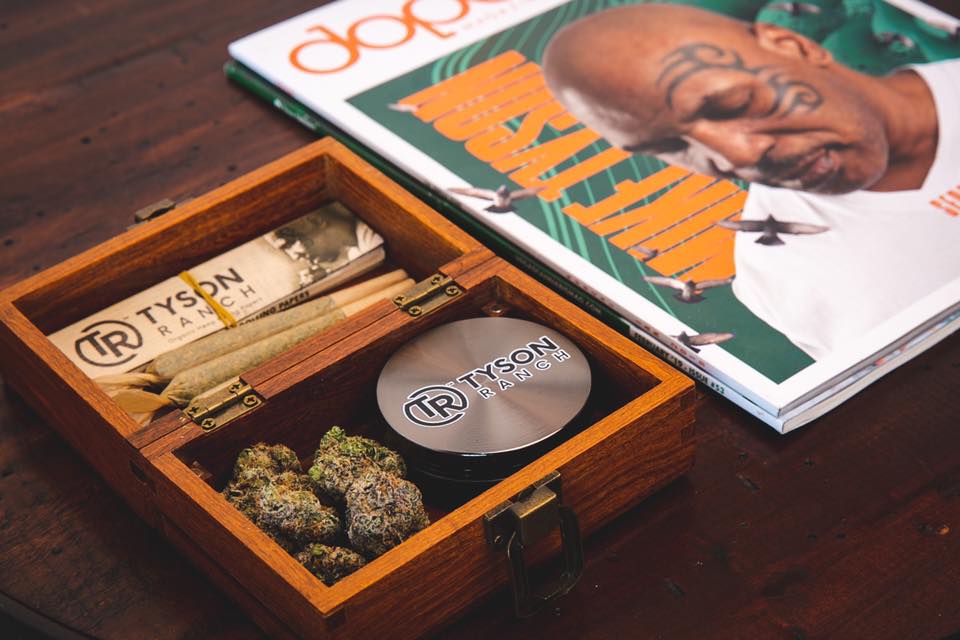 MEDIA
"At the moment Tyson and two other partners have financed everything for the ranch themselves, but he says he's had offers from a big private-equity firm as well as big bands 'standing in line' to play at the next Kind Fest scheduled for this fall [2019]." MSN
"One of the biggest attractions of the ranch will be its lazy river. It will allegedly be the biggest in the world, usurping BSR Cable Park in Waco, Texas, for the No. 1 spot. It will take an hour to float through the entire river, plenty of time to spark a joint and enjoy the benefits of marijuana." Weed Maps
'We're not burdened with bad crops. We're not burdened with legalities. We're selling paper. Packaging. And market share,' Hickman [Rob Hickman, Tyson Ranch CEO] said. Tyson's put his lucrative name on various strains of marijuana, expanded into CBD dog treats, and hemp-oil muscle rub." Daily Mail