By now, most people connected to BYU are familiar with the Village Drill, the human-powered device built by BYU engineering students that is now digging wells across the globe. The drill, first built in 2011, has reached water in 33 countries to date, providing clean drinking water from more than 3,000 wells to over 2 million people. It has been a life-changing success in every way, making an impact across Africa, Latin America, Asia and beyond. Now the nonprofit behind the Village Drill, WHOlives.org, and BYU engineering students have teamed up again to make a smaller but equally powerful version of the tool that can still reach depths over 100 feet and costs less than $2,500 per well to a local community.
Having a structure that is small enough to be transported, but large enough and robust enough to handle those forces was a really difficult tradeoff. The researchers had to take the pieces that were working well from the original design and then add or take away things to make the new version more appropriate for remote locations.
The main motivation for making a smaller drill was to reduce transportation costs for the equipment. Getting the original Village Drill to remote villages requires hiring out trucks that can cost up to a thousand dollars. One of the reasons the team went back to BYU was to make a drill small enough to fit into the storage area of a bus.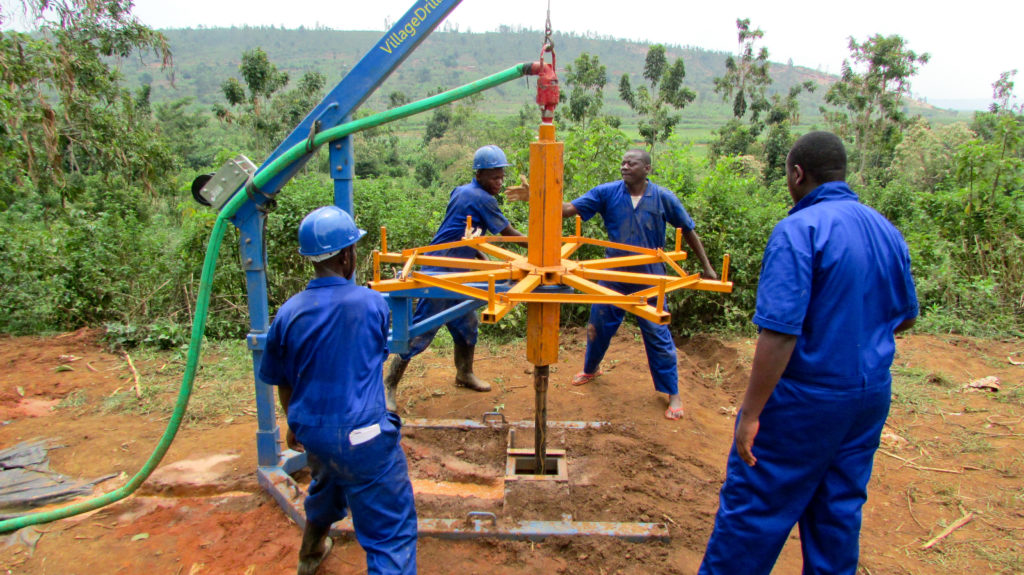 Achieving that would reduce the transportation costs of moving the drill by up to 90 percent. The new drill called the SubT (subterranean) Village Drill met that goal. Students and WHOlives.org team members took the new drill to Uganda for the first trial run earlier this year.
The project has been personally rewarding to BYU engineering student and Ghana native Kwame Buah, one of the six students who helped develop the new drill. His main goal is to be able to work on this project, to be able to do something that for him is very personal, and to have the ability to develop a drill that helps improve their living standards.