Exclusive interview for SPINOFF.COM with Mr. Perez, Co-Founder of XSuit, about the first suit that water and dust resistant and also let you feel comfortable and move without barriers
The XSuit is based on a classic suit but starting with fashion tech. XSuit is revolutionizing fashion tech. The XSuit is a modern suit that can adapt to any weather conditions, it repels liquids and remains alike. In this suit a modern man will look stylish and it's not necessary to worry about washing it often. The XSuit made of special high tech fabric that repels spills.
SOC: Dear Mr. Perez, we are so grateful for your generosity this day in spending time speaking with us and sharing your insights about your XSuit. 
Mr. Perez: Thank you, It's a great honor to attend this interview.
SOC: Our investors and we would like to learn more about a vast experience in your academic endeavors and your professional/scientific background. 
Mr. Perez: To start, my brothers, my two older brothers have been in China for over 20 years. The company, they run in Shanghai for 15 years. They are representatives of paternal office. They manufacture for high fashion brands, for the American and Canadian market. They've been doing this for 15 years in Shanghai. I came here in Shanghai around 8 or 9 years ago. I came and I studied fashion design at IFA, the International Fashion Academy. I studied fashion design and then I started to come up with some different concepts to create a fashion line with my brothers as partners. We started with 2,3 different ideas. In the end, the XSuit was the one that we decided to go with. My brother is the founder of China Wan Ming, which is partnering company. He studied at Yale University in Montreal. When my other brother Nathaniel studied at Concordia University and he aces the operation Benneteau for China Wan Ming and my academic background is in graphic design, Chinese language as well as fashion design, all in China. I'm the co-founder and CEO of the House of Ace, which is the company behind the exodus.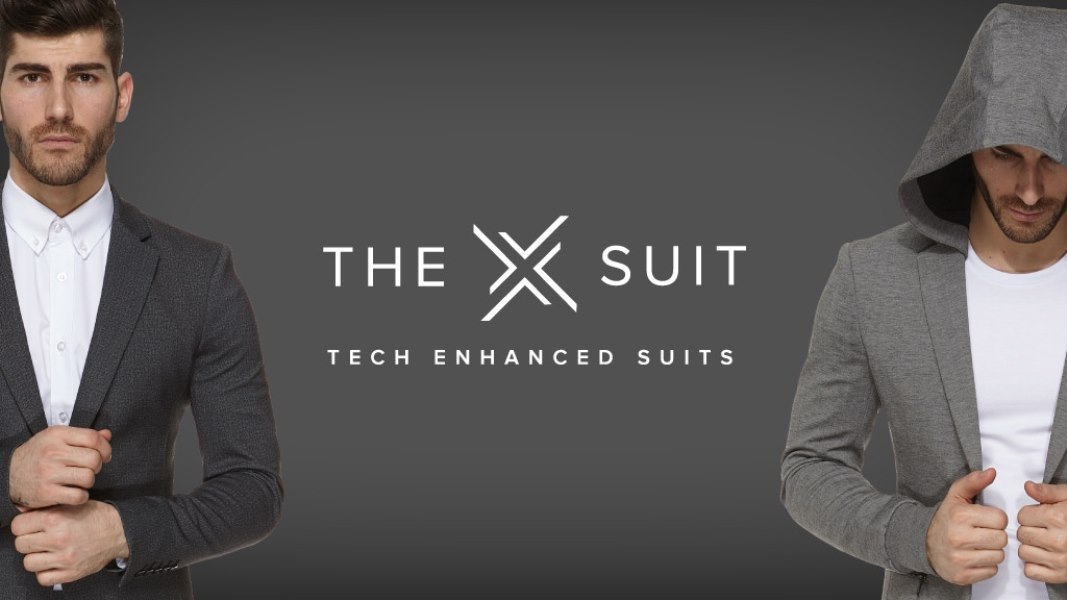 SOC: Considering your tremendous experience, we would like to know whether you had other projects? Could you please share the story of their creation and success.
Mr. Perez: The House of X started with the idea to do, to incorporate technology into casual clothing. I mean everyday clothing. So the technology is already being to use in sportswear a lot, but nobody capitalizing or using it in everyday wear. That's how we started the concept. I really wanted to create a comfortable and easy to care full garment. We started with the XSuit because of the work, where the formal wear, environment of people wearing suits every day. It's a diamond in general because it's hard to care for when it gets dirty and it's hard to clean. At first, we began with developing this stretch of our product, so our product has four-way special knit stretch fabric. It has also a specially developed elastic lining that we use on the inside as well as the stretch thread that we import from Germany. So that's how the product originally started with the stretch suit and then, later on, we partnered with an American company that developed the technology that we used to make the suits look repellent also wrinkle resistant and odor resistant. They helped us to develop this special fabric that we use and together this makes the XSuit and it's the part, the first seeds of all of our line of clothing that we are set to create. The other project that we're developing right now is the women's suit which we will be launching very soon as well. We've already released a T-shirt, a white T-shirt that is also liquid-repellent. In the nearest future, we'll add things such as shirts and other accessories to go around the XSuit.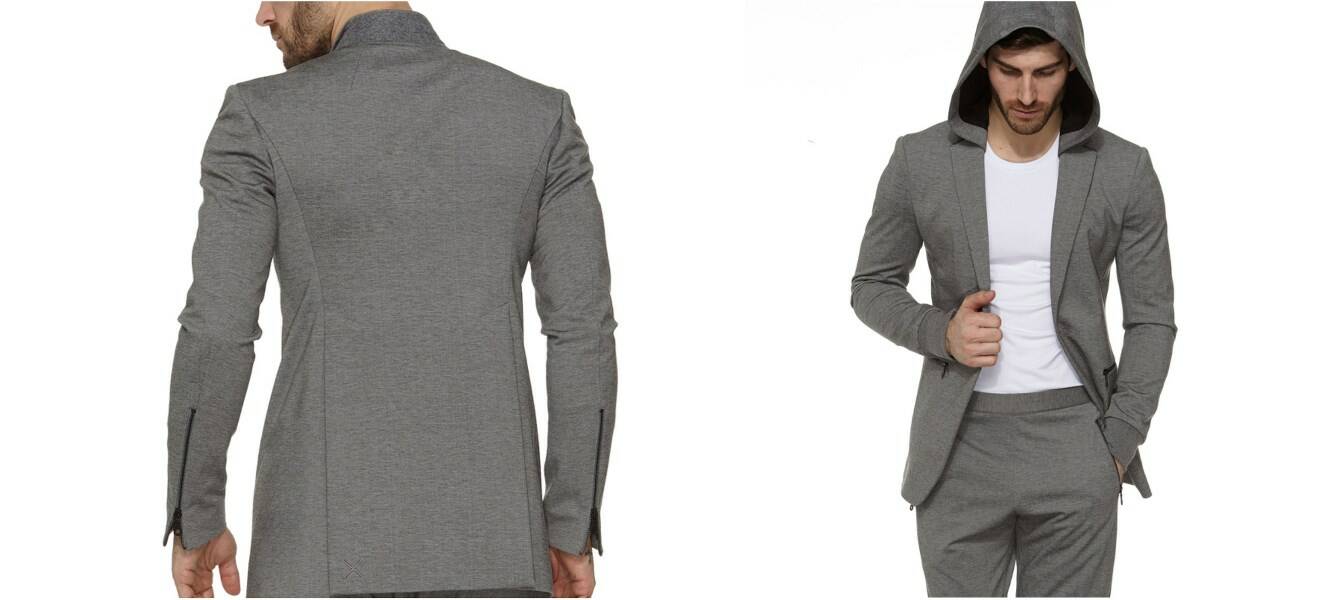 SOC: It is so interesting to know more about the process of your technology/product creation. Please tell on which stage of commercialization your technology/product currently is? Was your project funded by any state financing or grants? Has it already received any honors or awards?
Mr. Perez: No. We invested all the money upfront to create the project from the start. Then, from there we took up the project on Kickstarter crowdfunding platform. We got raised three hundred sixty-two thousand dollars there and then we carried out the project to Indiegogo which is another crowdfunding platform where now we have reached of four hundred seventy-five dollars on that platform. In terms of the market we're attacking right now, the main markets are the USA and Canada, North America and then we are also very strong in the UK as well as Australia. Right now we have four main markets, we are negotiating to launch the product also in Japan. They have a very big suit culture in Japan as well. We also are looking to the launcher in China. All this will follow a year to come. In terms of the technology and product creation process, basically in-house team we're a few people that work on the development of the product as well as implementing the technology on then and everything that is in the House testing with the US going back and for the U.S. to make sure all the testing of the product did not have any toughness. Everything that happened in-house by us with our partner ADT and we are in partners relations with AM Frequent Factory in China. It is a number one suit manufacture, they have in-house 22.000 employees and they manufacture for such brands as Michael Kors and Zara and other big brands. They would take the production of our XSuit. In terms of any honors or awards we have been in many magazines, you could also see us in Kickstarter, the Discovery Channel, in Business Insider. We did not receive any other awards for the time being. We are involved in Joe's Fat award which will be coming up our panelists here. We should be waiting according to them the award for the innovative part of our XSuit.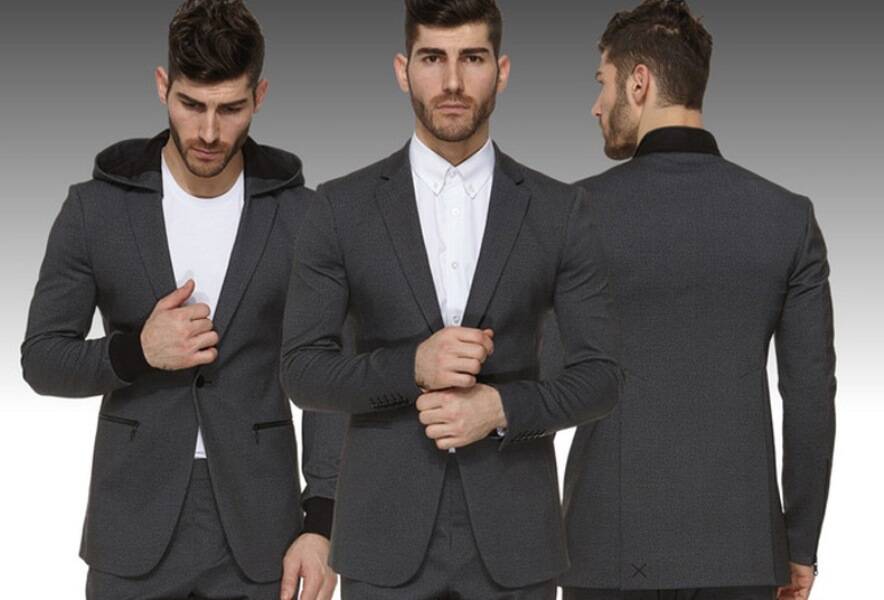 SOC: In the formation of every scientific spinoff, one of the most important keys to success is the team. For many potential investors, the management team is the most important element in deciding whether to invest in it or not.  Could you please share some information about the team members who supported you and the project? What are the key additions to the team needed in the short term?
Mr. Perez: Our business model and the way that we manage the whole operation of the company, I try to reduce as much as possible the amount of employees that we have in-house, instead the way that we work is that we get a lot of third party agencies that are good at what they do and then they can support our growth. So, right now in-house we have my two brothers who are the CEO of China Wan Ming. He acts as a Financial Flash Sales Director. He has a lot of contacts in the industry also working for over 30 years to get the processing in the sales channel as well as setting up a financial oversight of a company. We are partnering with an accounting firm manages all the direct bookkeeping and balance sheet. Then we have Nathaniel Perez who's my other partner who takes care of all the operation in terms of production quality control and such. So he and the development of the product, he's also using China Wan Ming, the company with their employees, China Wan Ming has over 35 employees managing production and quality control of the product as well as the development that's all taken care of by the Nathaniel Perez. I act as the chief design officer and taking care of all the marketing as well as design for the product and anything around it in terms of sales content and whatnot. Then, I have Adrian who is the administrative director of the company. He takes care of the operation the standard operating procedures as well as managing scheduling and whatnot in-house. We have as well Angie, who's on our development goals, she is managing all the development of the future products as well as sourcing, curious and overseeing the development of the product and things like fighting in inquiring and not quantity assurance. We also have an agency in California, USA that we use for all our advertisement and social media boosts. They are quite a big agency that will put some large clients. We have a large budget allocated to social media advertisement, like 100 percent online for the time being. Everything we do is to augment platform. We have few potential interested B2B customers that we're right now negotiating with, some exclusive license for countries that were not present to be in. Then, of course, we have a few other agencies that we use, one called Blaink studio. They take care of all our photography and videography, we have an online TVC ring that we produce weekly to show the development of the brand. They are taking care of all the photography and videography and such. And then, the other part of our operation is, of course, delivery logistics that we partnered up with a PS service group in Hong Kong, they manage all the warehousing pick and pack and sell them to our end customers. This is basically that means, the bigger picture there, of course, have some other freelancers we work with for things such as graphics and whatnot. And that pretty much concludes the whole company team. 
SOC:  It is not a secret that the development of a new technology and its subsequent commercialization presupposes some problem and addresses unmet needs. Respectively, what problem did you intend to solve by creating your technology/product? What results did you plan to achieve?
Mr. Perez: The main problem we were trying to resolve is the comfort of garments. How did we do them? One suit is complete, fully stretched from the inside and out. So, the XSuit can be warm in untraditional suiting environments. I have friends of mine wearing the XSuit while going biking, even while breakdancing and flips that normally will not be possible with the traditional suit which 10 result in suiting is comfortable for office wear. The long hours of work wearing the jacket and moving around elegant, doing things that you normally would not do in a suit, the suit cannot be stain, it can be easily cleaned with the tissue. It is also wrinkle resistant which makes it very easy to pack in a suitcase of business travelers so they don't have to worry about wrinkles and having to iron the suit, of course, the odor upon lining makes the suit not absorb scents and it could stay for a longer period of time without wash and the suit looks fresh and smell good. 
SOC: As far as we understand from the video on your product and its USP/ technology, the problem which you targeted to solve was actual before.  Probably someone has already tried to solve it. Is it right? Understanding the USP from the investor's side could make the technology/product #1 for them. What are the USP of your technology/product and fundamental difference from other technologies/products that tried to solve this problem before you?
Mr. Perez: So, there definitely a few product that tried but none of them were able to succeed. Every area that we are trying to share from other fit stretch suit but the lack, the inside stretch of the material which is the most important and the pure ability of reinforcement that we put into the XSuit, no other stretch suit come close to. People have tried this on many suits. We use a patented technology developed on another level that makes it last longer than other companies. So meaning that the finishing can last over many wash suit and it puts other companies that can only be washed a few times before the fishing goes away. Now, the advantage of our suit is to be able to combine all these technologies into one suit and not having several bifid suits with different technologies. Of course, number two is always marketing and the way we sell the suits, so no other suit company has come close to being able to create the contact we're creating and giving the people that feeling like an Apple product which is what we aim to do is to create the Apple of fashion. We're really focusing on the way how we sell the Xsuit which is not like other companies. We show that it not only can be more by a professional business but we are trying to get the young generation which does wear suits regularly, to come back and wear the suit by adding some more fashion, come to like hood and rips and making the suit more relevant to a modern age. So, this way we've created two different styles one called the coke and the other one called the sport. Both of them are targeted towards two different type of customers and users and we are trying to make this suit comfortable and easy to maintain for business professional wear every day. We're also trying to make the suit something relevant to a modern day and to a modern CEO, like Mark Zuckerberg would want to wear suits because of the comfort, the look and the confidence that it gives to men. Essentially this is what we're trying to create here is the piece of confidence to give men that extra boost, to want to achieve more by wearing such a suit. It gives you kind of a person who wants to achieve more than just standard people.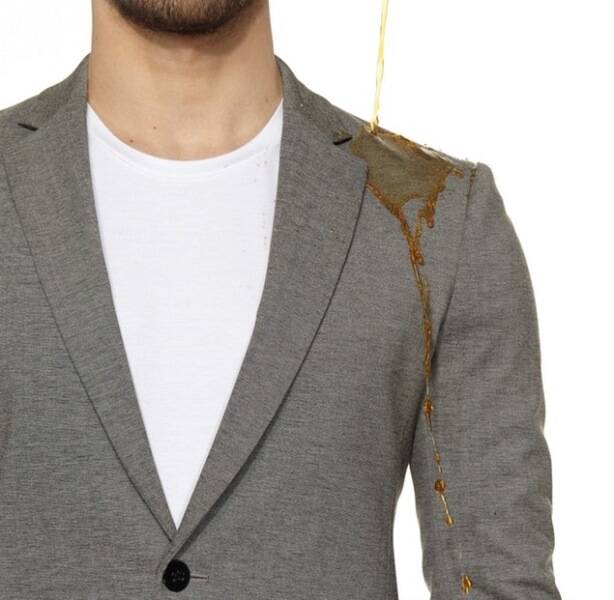 SOC: In order to understand the peculiarities of this particular spinoff our investors always ask what is the investment structure of the company? Do you still own the controlling stake in your spinoff?  
Mr. Perez:  Right now, we own, one of the three of us owned 100 percent of shares of the company. We are looking for a few investments, the first primarily being a smaller investment begin roughly we're guesstimating one million dollars. The share of the company. The finding will help us to bring to be able to produce more products to enhance our advertisement for safe spaces. The second phase would be a larger sum of money which would help us to expand on our key development of our product because the next product coming up, we are right now developing ways to make the suit to your mobile device and be able to control certain aspects of the suit on your mobile. I can't go into too many details right now with this particular technology but this would be really impressive.
SOC:  We wonder what is the actual addressable market currently for your invention and what are the current competitors there? Could you please share with us the results of the market studies, if there are any? What might be the barriers to entry?
Mr. Perez: Right now we're focusing a lot on Verica English Suit Invention in the North of America, the U.K. and Australia. We will further enter China and Japan. The reason we didn't see Europe as one of our primary markets is they are more into fashion and spend more time focusing on the garment in terms of styling and we are looking for more of the functional piece and not a fashion piece for us looking to create 17.000 different styles of fabrics and colors. We are looking to focus it more like a tech product will be enhancing the suit year on year and kind of what Apple does with the product instead of revamping the product from zero like Samsung having many, many different assets that have one product which we were telling you every year. The market right now for this specific kind of product is very young. There are not many companies doing things that we are. I can name a few of the top and head ministries supply at 5 Dalma. They also do some repellent on the stretch suit but again the styling is very very coppery. My demo has some nice styling but they do only shirts. Midships supply the suits by their styling but they do only very old nothing, fresh cuts and whatnot are nothing special. We're also incorporating a little bit of fashion into what we do. The suit looks better and you can fit a wider range of people. In terms of the barriers to enter the market, we don't see any barriers to enter this market because there is of still a new open and coming market. We believe we are at the right time in the right place to be able to come into this market and make a difference.
SOC:  We always need to paint a clear picture to the potential investors of the market opportunity of the spinoff that is meaningfully large and growing. Why in your opinion your company might have a high growth potential? Could you tell us all current industries and fields of your technology/product application and where do you think it could be successfully applied in the future?
Mr. Perez:  Our product has a high growth potential due to all the elements of it together. We don't focus only on the technology or just a styling but we put together a complete package. We are only looking for high quality. We are very conscious of our online business model or what the overall goal if we want to go through all of that out and good customers are completely integrated we can throw anything from falls in development production quality control shipping to the company or any customers service behind that. The application of a suit, like I explained earlier would be paid for the business professional look, wear the suit every day knowing what the suit is like and what it feels like and wanting that extra comfort, one of them at minimal maintenance that would be probably one of the primary markets. The second is also mentioned earlier the younger entrepreneur who also wants to look sharp but doesn't necessarily need to be suited with a shirt and tie, but he would like to have a cool blazer or have a pair of pants to match and have a semi-professional appearance while still being able to be comfortable in what he wears daily. That will be the second market that we are attacking to get the younger professionals. They wanting to look sharp but not willing to sacrifice the comfort of their T-shirt and jeans. These are basically the two markets we are looking to attack with our products.
SOC:  The potential investors will be curious whether you already have the first clients and signed contracts? What was the feedback from your partner's markers and customers?
Mr. Perez: We have currently presold 1.600 suits, we sold out to the various PR and media companies that have written reviews on it all of which loved both the fit, quality of the suit as well as the comfort and of course were blow away by the technology. We are definitely got a lot of good feedback from our customers. Like I explained earlier our partners are also very confident in this product, producing it and whatnot. Even if it has been challenging at the beginning, we've come to a point where now the suit has gone into mass production and we are ready to ship the suit early next year.
SOC:  Dear Mr. Perez, we both know that for you and the investor it is crucial to reach positive cash flow as soon as possible. Certainly, the market scaling cannot be achieved without proper distributors network and clients. Please tell us about your criteria for partners selection and which markets are open for spinoff activity.
Mr. Perez: Thanks to the innovative product, find partners to help distribute the product has not been an issue. We've people knocking on our doors every day and to take our product from Canada and US all the way to Japan and China, for the time being, we are looking to first have the products sold for the first user. Our own before approaching these B2B partners to take the product to another level. So right now, we're just finishing the first batch of production which we would like to ship out and go to the fact that we get to the point. It was set up and of course we are looking to expand financially throughout the months to come in terms of the party would keep people in different countries, the market that we don't have attacking currently. Our aim is to make the suit the worldwide product, being able to purchase from anyone around the world whether you're, no matter in a shop or online.
SOC: It is very important to understand your particular vision about unique features of your company. Why do you consider the major market players might be interested in investing in a promotion of your technology/product on the addressable market?
Mr. Perez:  First, happened before anything, the most important thing which I'd like to emphasize is the marketing and branding that we are doing, the marketing and branding are everything that we stand for and what we value. That speaks louder than anything else where we could target in any product in the same way because of the cool factor that we're trying to implement and that we are integrating into our brand. The other aspect, of course, is our goal. It is to become the Apple of fashion and we are all a numerous part of a team that on the same page that will stop at nothing to achieve that in terms of the material we're creating and the product of course. Our customers are number one. I think that any investor would be more than happy to be a partner with our company. This is obviously the future of fashion and what's fashion come towards in the years to come and we are just at the beginning point of all that.
SOC: Now we would like to refer to the next very crucial and we would even say essential aspect for spinoff companies' as the strategy of R&D, production, distribution, and marketing processes. Do you have your own unique strategy? Which of these processes do you consider your spinoff is strong at?   
Mr. Perez:  Of course R&D is simply powerful. We have so many endless years of features and things to the XSuit. We know we're working to release them slowly not to shock our consumers, our products, and partners. It probably one of our strongest strength in producing and maintaining the quality of every product that comes out of the factory. Marketing of course also is our second point with having a space for the content team. We're coming up with a lot of pictures, videos, and actable content copy. We'll be furthering that content with the platform we're launching this spring, which theme is fitness and nutrition that will help to support the brand growth. That is pretty much our biggest strength in what we do.
SOC:  As a rule, the majority of spinoffs outgrow into exits. How do you determine the market for your product/technology and estimate its volume and dynamics? What is your potential share of the market? How do you think what market cap your company plans to reach the peak of its development and why? How long might this process take?
Mr. Perez: Right now, in terms of volume estimates we've produced twenty-five suits which we will sell by the end of the cold period of this year. The last one, we've only been like since the end of July 1.500 each, it is about a half million. The Second year we'll probably lose a million to million and a half, I have to look at it to see a double closed fresh first beat to first use in terms of market cap. It's a pretty big market and also a product is quite a little bit higher twice than the average suit and even lower-end retailers. In terms of the market cap I mean, it will take a few years to get the percentage of that market, but we are looking right now. We believe that we'll be able to have a good presence in the supermarket by the end of the year too.
SOC:  For spinoff companies, their intellectual property is a key to success. The investors pay particular attention to it. What key intellectual property does your company have (patents, patents pending, copyrights, trade secrets, trademarks, domain names)?
Mr. Perez: All the technology that we use is patented by our partner agency in the US. Copyrights, we have actual principles that I can't release here by far, but of course, we have trademarks for the XSuit house, like the name as well as XSO, XMembering, and XMemory for all the technology that we use our suit XStretch as well. Of course, all the subsequent domain names would have different products that we'll be released shortly as well as XSuit being the primary domain name that we stand 25 in the US to take.
SOC:  For both of us, as well as for thousands of successful spinoffs, it's not a secret that a new technological breakthrough may become obsolete very fast. Respectively, patent validity period becomes shorter. It is interesting to know the perspectives and protection plan of your technological advancement and leadership in a medium- and long-term prospectives.
Mr. Perez:  For the main difference elevate the most important thing in all this is to always come out with new innovation. That said technology will be copied and what's not and your vantage point is to come up with something new quickly and efficiently. Before anybody else, we have a list of around 20 different features that are good for us for the next two years to added them. Right now we're discussing with potential R&D companies that are specialized in the fashion tech wearable to implement new technology and whatnot into a suit. We are actually looking not to invest too much money into developing our in-house because of thanks to all the technology available out there it is more profitable for us to go to approach companies partners. But for the time being we are looking for all these kind of partners that they have developed the technology patented to know how to apply it to apply a cool fashion product and as well don't have the experience in the marketing behind it. This is where our interest in terms of marketing and design and letting other companies out there develop because they can get applied to our times.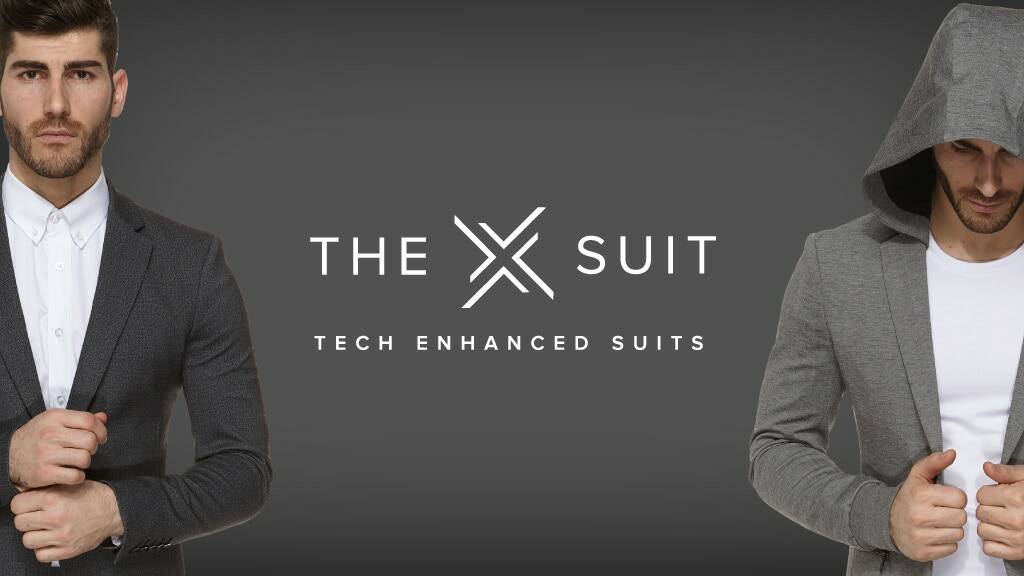 SOC:  The investors will want to get a clear picture of how many rounds of investments have you completed? Are you seeking for the investments at the moment? What is the volume and time limits? What milestones will the financing get you to? What did you plan to use the invested funds for?
Mr. Perez:  Right know, a few potential investors that have already interested in a company. We like to reveal who would like to get to at the end of February before we start discussing more with these investors. The volume and of course you'll also hear investment like, I told you earlier the first year do something about 1 million dollars which would help us to produce more product as well as push more advertising and PR efforts. Past than ten the one million dollars that we got for a second trade that's been probably coming to our city to attract investment to get help to further develop our penetration of the free market. Then, of course, exit investments which would come later maybe a three to five year time. Well, with that part probably a partner agency to come and inject a large amount of money for probably half of the company to really blow it out well before we would actually sell out this company.
SOC:  Could you please describe your ideal investor? What aspects are important for you, for instance, is it experience, country, the amount of own private capital or maybe some personal qualities? Will existing investors participate in the round?
Mr. Perez: Of course, the most advantage investor would be someone from garment or technology fields, so they could also pass over some of the contacts and play an added value into our company. For the future investment, to be honest with you, we are not super picky. We already have people in our close circle who would want to invest. I mean, I would honestly prefer to have someone else in our close circle who would trust us and the brand and we want to do it to play a role in our brand and perhaps share some connections. I would also pick your first phase of investment.
SOC: And the last question, could you specify the most convenient way you would like to receive inquiries from potential investors? Should it be by e-mail or personal phone call?
Mr. Perez:  I would like an initial email offers first and then to arrange a phone call is a good idea.