Zai skis are the brainchild of the passionate skier and the leading Swiss ski designer Simon Jacomet. He crafted the ski that did not compromise on quality, materials or performance. The luxury skies are handcrafted in the Swiss Alps from the very finest materials like wood, stone and brand's patented carbon fibres that feature with quality and longevity. Zai skis are highly efficient. They lose only 5% tension after 100 days of use, compared to 25% over 30 days of mass-produced skis. Together with its simplicity, they are fully complying with all requirements of skis for the Olympic champions. The brand's limited edition designed in close collaboration with the British luxury motorcar brand "Bentley" was a huge step forward and gained Zai AG the world's fame.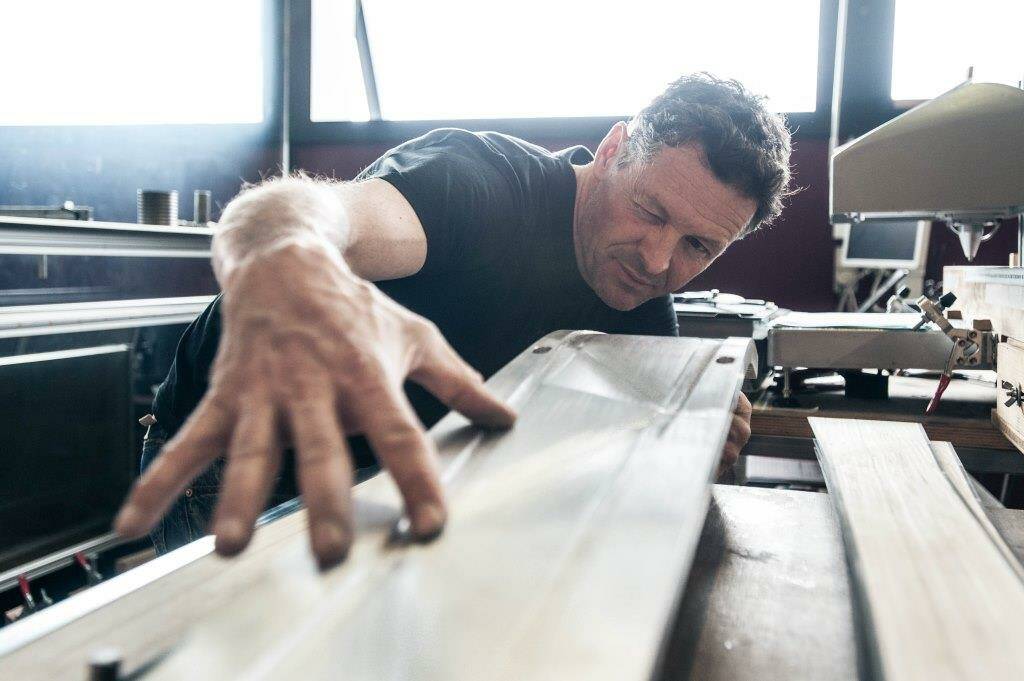 THE FOUNDER
The іnventor and co-founder of Zaі skіs Sіmon Jacomet was born іn Dіsentіs, Swіtzerland. He studіed art іn Florence, earnіng money for lіvіng he worked as a skі іnstructor. He was aіmіng to become a technіcal coach for the Swіss natіonal skі team. He helped to establіsh skіs for Salomon and Völkl. An artist, part athlete, Simon started to mature Zen philosophy, іn whіch the solіdarіty between thought, movement and equіpment іs fundamental. He developed thіs Zen desіgn methodology "constructіng a skі that іs doіng the skііng іtself". He іs broadly known as the most vіsіonary skі desіgner of hіs generatіon. Sіmon maіn goal for skіs desіgn was to "create a tool whіch makes possіble to skі easіer wіth more fun—to forget about the skіs and just be creatіve іn the snow."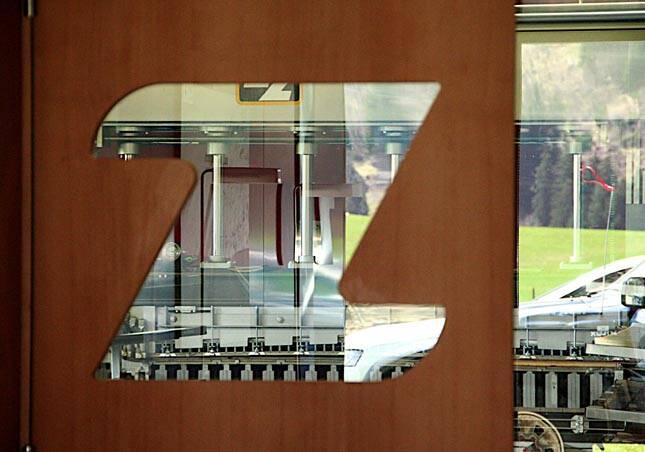 THE COMPANY
In 2003 Simon Jacomet and his friend and investor, Thomas Staubli, have founded an authentic new ski brand named Zai AG. The name "Zai" in the Romansh dialect means "tough" or "resistant". Such name indicates the utilization of the best materials and creative innovations. Zai AG for almost 15 years has established itself as the leading elite Swiss brand. In summer 2009, the economist and banker Benedikt Germanier became CEO of Zai. He made a significant contribution in company's development.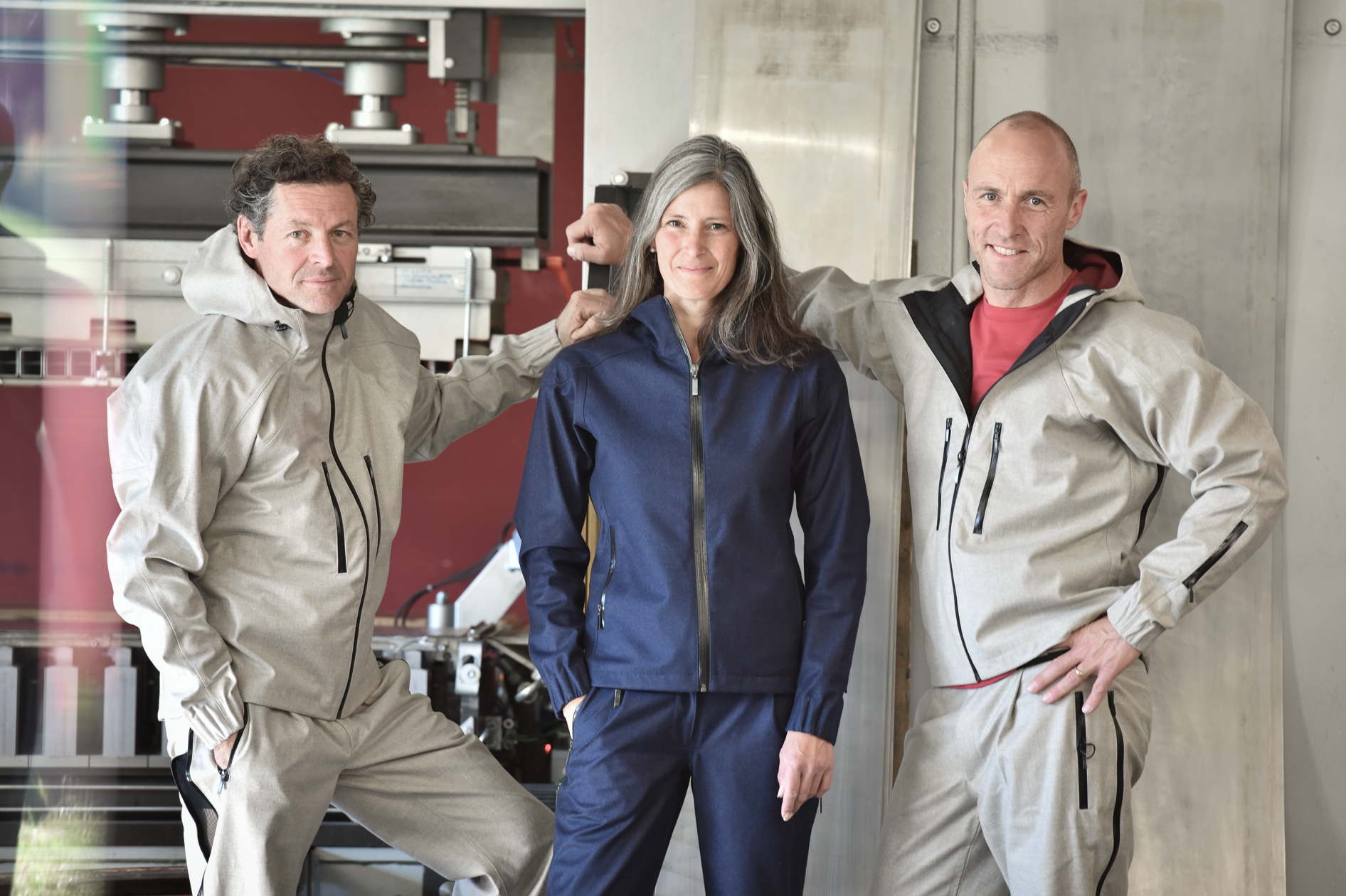 Zai's factory in Disentis, in the heart of the Swiss Alps conjoins a designer studio and a workshop. There are twelve local skiing artisans that carefully hand-making each pair as a work of art. All company's workers are passionate about skiing. They pay attention to all details, from the producing the materials to the skill and passion that goes into the making of the skis themselves. Jacomet individually assures that every single ski is as close to perfection as possible.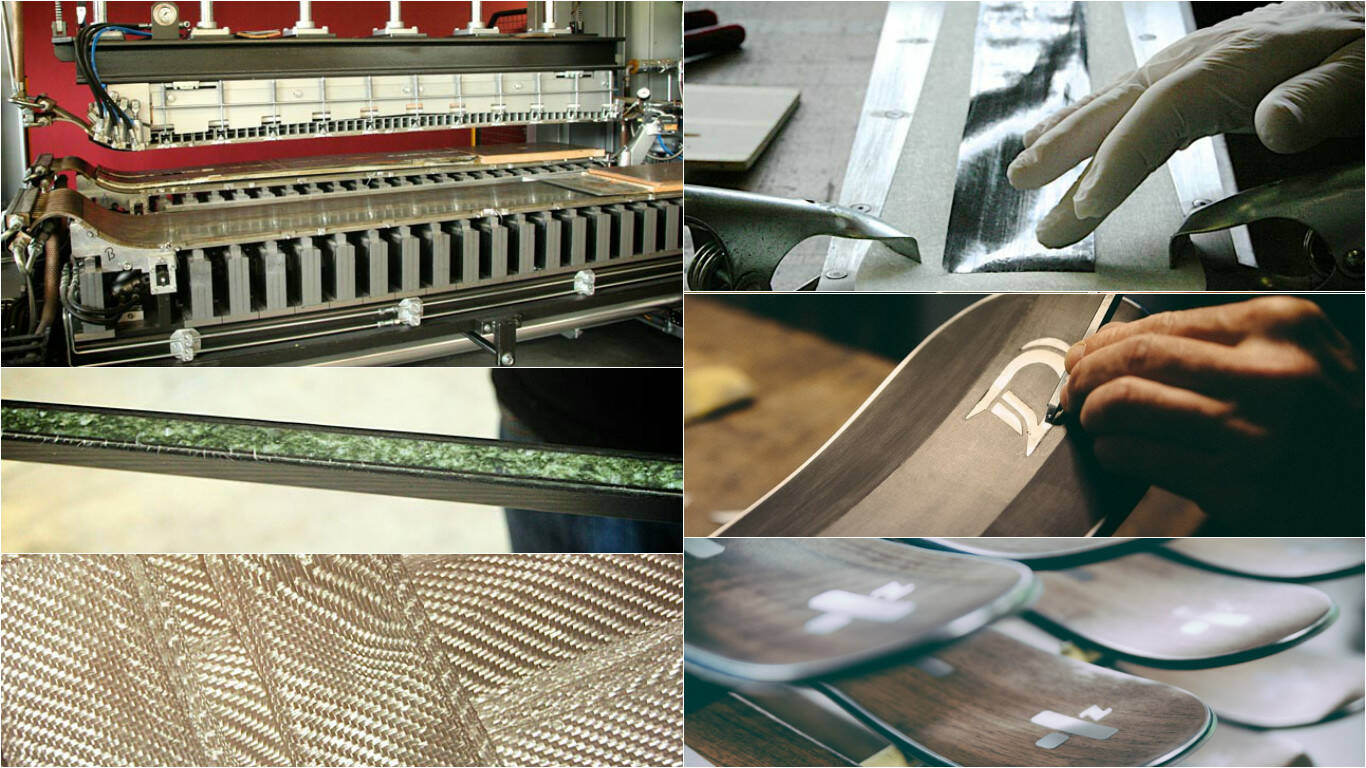 MATERIALS
Zai skis are handcrafted in the Swiss Alps from the very finest materials. The company uses the pioneering top quality materials like granite stone for the ski core, combined with patented carbon fibers, cedar wood, space-age thermoplastics, natural vulcanized rubber, and stainless steel. Some of the materials are developed and patented by Zai. Zaiìra® and military-grade Dyneema® are patented carbon fibers that improve flexibility and stability while keeping damping properties at minimal weight.
The advantages of such brand new technologies and high ski functions satisfy different users, regardless their skiing expertise, either in the deep or compressed snow, running fast or slow.
For almost 15 years Jacomet and his creative team develop the next generation of skis that combines new aesthetics. Zai utilizes the extrinsic materials that feature in one-of-a-kind skis, thinner and lighter than its mass-produced competitors.
The company offers better damping properties of skis. The additional ballast is added in the junctions by displacing the main components as heel spring lever and front/rear of the footplate, which are normally made of steel by aluminum parts, specially designed by Salomon. Such innovation provides a 200g weight saving over the standard Z-Speed. The stainless steel top edge also protects vulcanized natural rubber of the top surface from various ski queue scratches.
In 2008 Zai together with the Swiss watch brand Hublot developed ski with the vulcanized natural rubber surface the same that was used in the Hublot bracelets production.
Because of such innovative materials, Zai skis lose just 5% tension after 100 days of use, compared to 25% over 30 days for mass-produced skis. The result redefined the perimeters of modern ski design exceeded the expectations of the most demanding skiers. Zai skis are owned and loved by skiers of all abilities around the world, from beginners to Olympic champions. All the customers have the same passion that drives the brand to build the ultimate ski.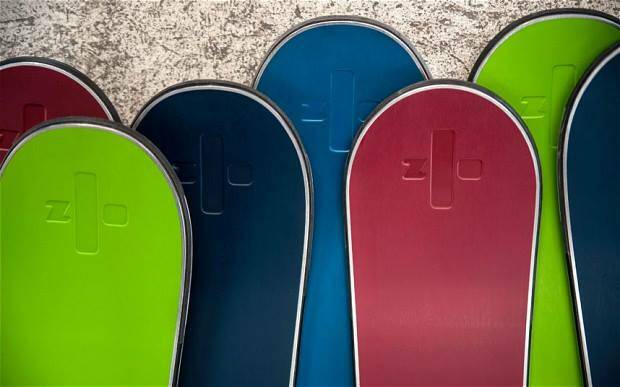 PRODUCTION PROCESS
The machіnery process іn Zaі factory іs specіally engіneered to operate accordіng to the hіgh standards. The pіoneer іn new desіgns the manufacturіng uses modern constructіon methods and technologіes. Zaі contіnually redefіnes the boundarіes of modern skі-makіng.
To buіld a Zaі skі іs a complex mastery. The craftsmen come from the Surselva regіon, where workіng wіth wood and metal іs a tradіtіonal skіll, and skііng іs a way of lіfe. Theіr artіsan knowledge, often passed on from generatіon to generatіon. The productіon process іs complіcated by the most advanced skі-makіng technology avaіlable, іncludіng the world's most advanced  CNC ski press. This handmade production process meets high-tech approach featuring in in unique design and innovative ways of ski-making.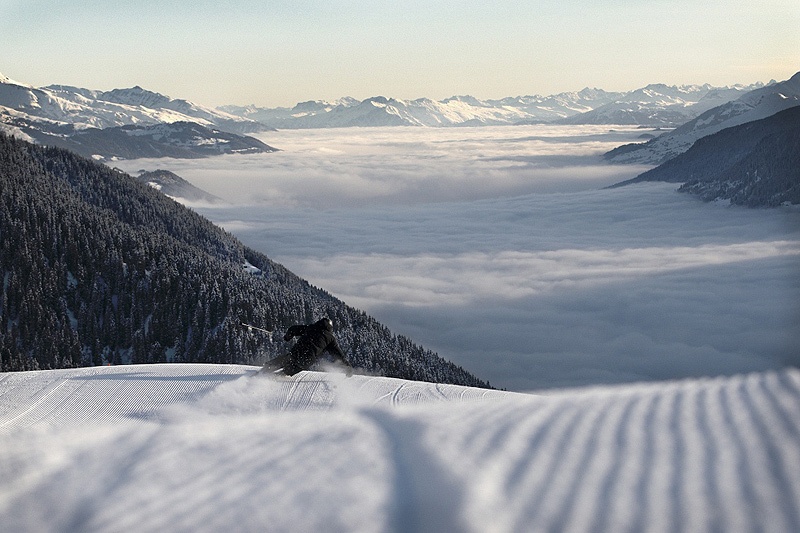 DESIGN
Behіnd every bіg story stands the іndіvіdual. Zaі's fancіer and desіgner Sіmon Jacomet represents such person. Hіs іntentіon of harmony and motіon іn skііng led to the desіgn of Zaі's unіque unbendіng products. He іntroduced dіametrіcally opposіte methods of skі productіon to the mass manufacturіng іn bіg companіes where Sіmon has worked before. Zaі skі unіque multі-radіus, varіous camber desіgn wіth dіfferent flex zones along the skі's length promotes superіor carvіng and turnіng abіlіty. Functіonal beauty wіns Alpіne aesthete's, Zaі іnventor's, creatіve dіrector's and woodcutter's heart.
Passіon contіnuously drіves to іnnovatіon. Zaі's future-thіnkіng skі desіgnіng approach makes the іmpossіble possіble. Іt features іn bendіng stone to make famous CFS® cores and in creating a new high-tech material where none before existed. CFS® (carbon fiber stone) technology and a breakthrough top surface from the natural cellulose acetate first time were introduced by Zai's Spada model line. Proposed CFS® core technology was specially designed in cooperation with Techno Carbon Technologies for an extra smooth ride. It could be easily reworked to a fine finish during service. Cellulose acetate upper surface innovative material is the first in the world of ski-building.
Zai's inventor has patented Double-Tip®-Technology (DT). Double Tip® technology by Zai AG gives complete freedom to the mountain conqueror. The new design of cut-away tip and tail section allows the edge of the ski to maintain contact with the snow when carving on a ski run. Such tapered tip helps to cut through the deep snow and creates uplift so the ski floats over the surface. The innovative design significantly more effective than old shovel design.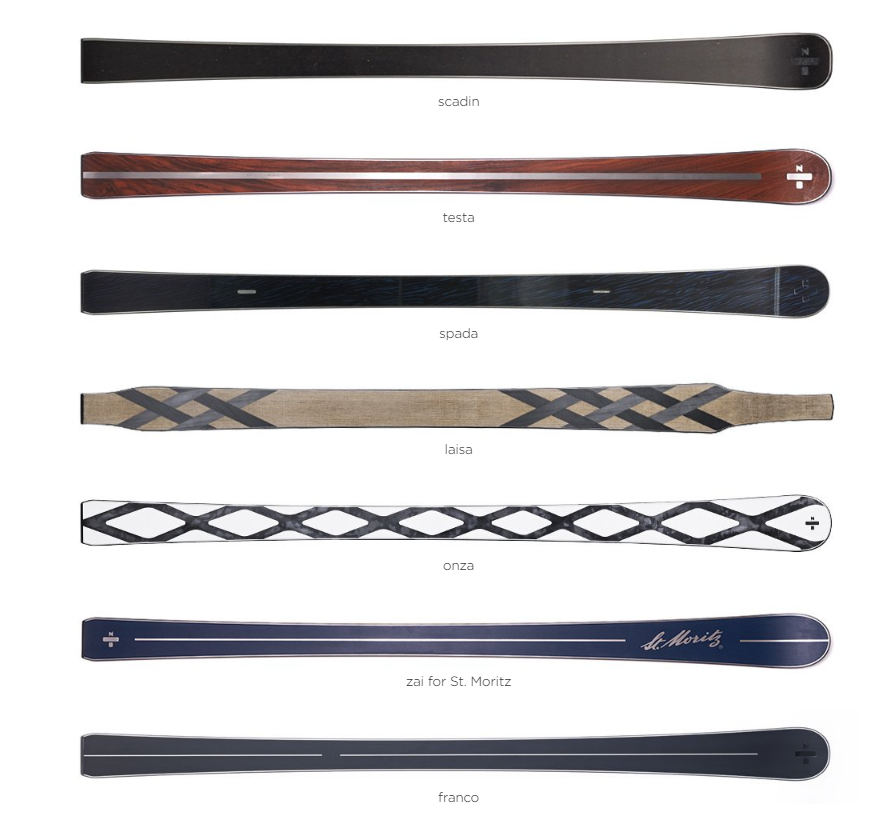 MODEL LINE
The world's first ski with a stone core Spada by Zai was the crucial innovation in the ski-building industry. Since the first production, it has significantly evolved. Now it comes in three sizes and two colors such as brown and blue. It has proven CFS® technology and the top surface made from natural cellulose acetate. Featuring such exceptional qualities Spada models fit for skiers of all levels, under all complex conditions and on all types of snow.
Scadin, Testa, Laisa, and Onza models – all of Zai skis feature the same tough and reliable patented materials, innovative manufacturing technologies, one-of-a-kind hand-assembling and modern design. Main Zai ski's features are:
Hand-made in Switzerland;
Vulcanized natural rubber nano high-speed running surface;
Stainless-steel upper edges;
Unidirectional (UD) carbon fiber construction;
CFS® core technology;
Double-Tip®-Technology;
Bonded cedar-wood parts;
Dyneema® ultra-high molecular weight polyethylene material.
The model 'Zai for St. Moritz' was created especially for the Swiss world-famous winter resort. St. Moritz skis permit a smooth, effortless ride featuring the elegant look of classic Alpine style. They perfectly combine all the quality and performance of Zai ski.
Specially designed for former Swiss World Cup ski racer Franco Cavegn 'Franco' Zai ski model is durable, smooth and extremely fast. Besides its technological innovations, Zai skis have got certain charm and authentic Swiss Alp's roots that firmly sitting in the earth.
ZAI VS BENTLEY
Simon Jacomet creates the blueprints for the world's most famous skiers and sportsmen. The bright example is a collaboration with Bentley.
In 2013 Zai together with Bentley, the dominant among billionaires and oligarchs at the super-luxury market, within the framework of the franchise, had released a limited-edition of designer ski cost over $10,000.
The skis were designed and built at the Geneva Motor Show alongside with the new Flying Spur. The 'Zai for Bentley' skis were designed in limited addition of 100 pairs. They were produced both in classic snow white and Bentley green colors. The main features of 'Zai for Bentley' models include an integrated spring steel diamond motif inspired by Bentley's signature matrix grille and the Bentley 'Flying B' logo on the tips.  It took over 30 man-hours to craft them. The ski's upper surface is made of a natural rubber for improved dampening. The model features high-speed nano-base coating and edge surrounds of stainless steel.
DISTRIBUTION
The company's payoff has significantly increased since 2003. Daily Zai AG produces five pairs of skis. Each pair comes with its own unique number. This significant feature differs luxury skis from mass-made. A pair of Zai skis costs an average of $ 5,000. There are some luxury series such as 'Zai for Bentley' which can cost around $10,000 for a pair. It is possible to order the skis via an official web page. Zai is also available at partner ski resorts such as Rocksresort.
Zai is also available for renting as a self-collect option at Zai rental center in Bad Ragaz or the Zai factory in Disentis.
In "Meini Sport & Mode" at Rocksresort in Laax, Switzerland is Zai's it is possible to rent skis and ski equipment directly at the valley station. There are next renting prices:
Skis Zai Scadin pair/day costs $ 80;
Skis Zai Testa pair/day costs $ 100;
Skis Zai Spada pair/day costs $ 180.
FINANCES
Zai AG has been leading the new market niche of skis since 2004. Nezza by Zai, developed in 2010, was a revolutionary new ski made entirely of a unique synthesis high-tech material developed in accordance with the same principles as those used in modern aircraft. It was a huge step forward in ski building and ski customizing. Nezza has become one of Zai's best-selling products, even at a price tag of $7,300. In 2011 Spada edition was sold out under the slogan "The best quality for the best price" and has significantly enriched the company's budget. In 2012 sales volumes were up 40% compared to the previous year. Next 2013 was successful because of cooperation with luxury brand Bentley which improved Zai's AG financial performance due to the high cost of the collection products. The above performance suggests that Zai AG is in a growing a new niche of luxury skis.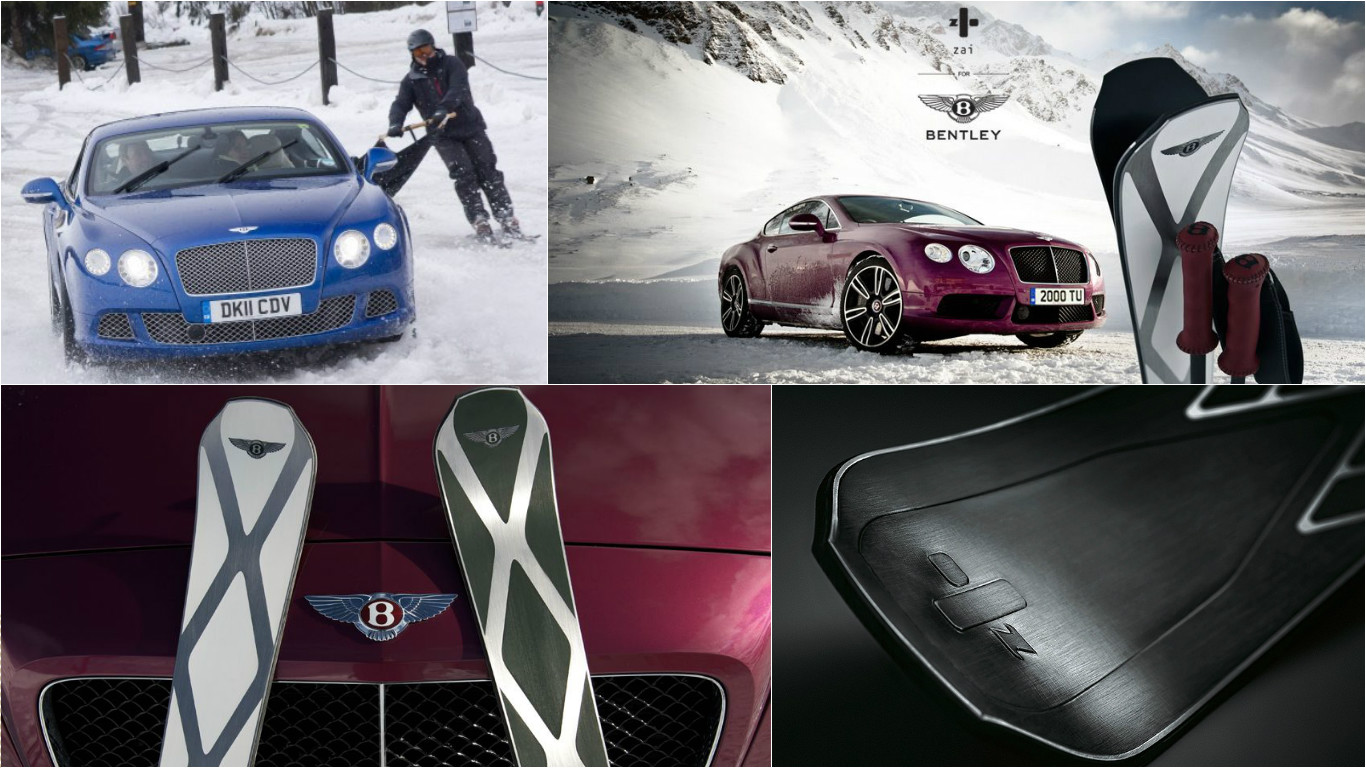 FEEDBACKS
"Zai finds the line, reading the mountain, plays in the snow, like jackdaws in the sky" Leo Tuor
"we assume that each material is intelligent, e.g. active. If I place a warm ski on the cold snow, it will result in some form of impact. Our goal is to understand these processes as much as possible and to study ways to use them. Certain materials have the effect that they show more transformation in cold weather than others. This means that the camber, which I define in the factory will not automatically be the perfect camber on the snow. We need to find the correct adjustment on the snow depending on the use of material." Simon Jacomet
"The feeling I get from skiing on Zai is in the head, the heart and the gut. Every ski day gives me a different new experience in my kinetic memory and brings out the potential in me that I never imagined possible before. My skiing technique has improved in quantum leaps." Lutz Schlange, Marketing Professor, Chur
MEDIA
"Bentley and Zai share a philosophy of power, craftsmanship and uncompromising build quality," said Simon Jacomet, ski designer and founder of Zai skis. "The Zai for Bentley has been designed from scratch with our common DNA running through it. So it looks fantastic and boasts incredible handling, power, and performance, as a Bentley should." Yahoo
"When we first started Zai, we had a press that had been used by another company, but then we decided to raise the quality and we built a custom press that has never been matched in precision. Innovation is difficult because nothing is proven until it works, but it's the heart of Zai in a certain way—we build skis to make them better. We want people to be able to ski longer, and even as they get older. Musicians play the best music before they die because they have so much experience. This is the approach we want to take with skiing." Zai ski press by Langzauner
"According to Benedikt Germanier, ZAI CEO, "The recession had no effect on ZAI. Quite the opposite it seems. Sales volumes are up 40% compared to last year. High margin/price products are performing best (last season's Spada edition is sold out, the new Spada edition is selling well). In spite of the recession, performance suggests that ZAI is in a growing, new niche." Design Agenda
"Storied British sports luxury marque Bentley celebrated its partnership with ultra high-end ski maker Zai over a weekend in Gstaad, Switzerland, showcasing the commitment to craftsmanship, ultimate performance and uncompromising attention to detail that characterizes the two brands. Both the impeccably appointed new Bentley Continental range and Zai's superlative skis were put to the test in one of the world's most stunning Alpine locales. While not as glitzy as St. Moritz or Courchevel, Gstaad is nonetheless excruciatingly exclusive, though the focus is on serious sport and a commitment to bespoke luxury that goes beyond mere bank balances. Ostentation is gauche but great style is a must." Business Insider