We are the Syndicate of 73 joint venture / independent / and own subsidiarily retail and distribution companies (spinoffs) with staff / offices / warehouses / training premises in 71 countries, united 530 employees, and purchasing volume over EUR 368 million a year.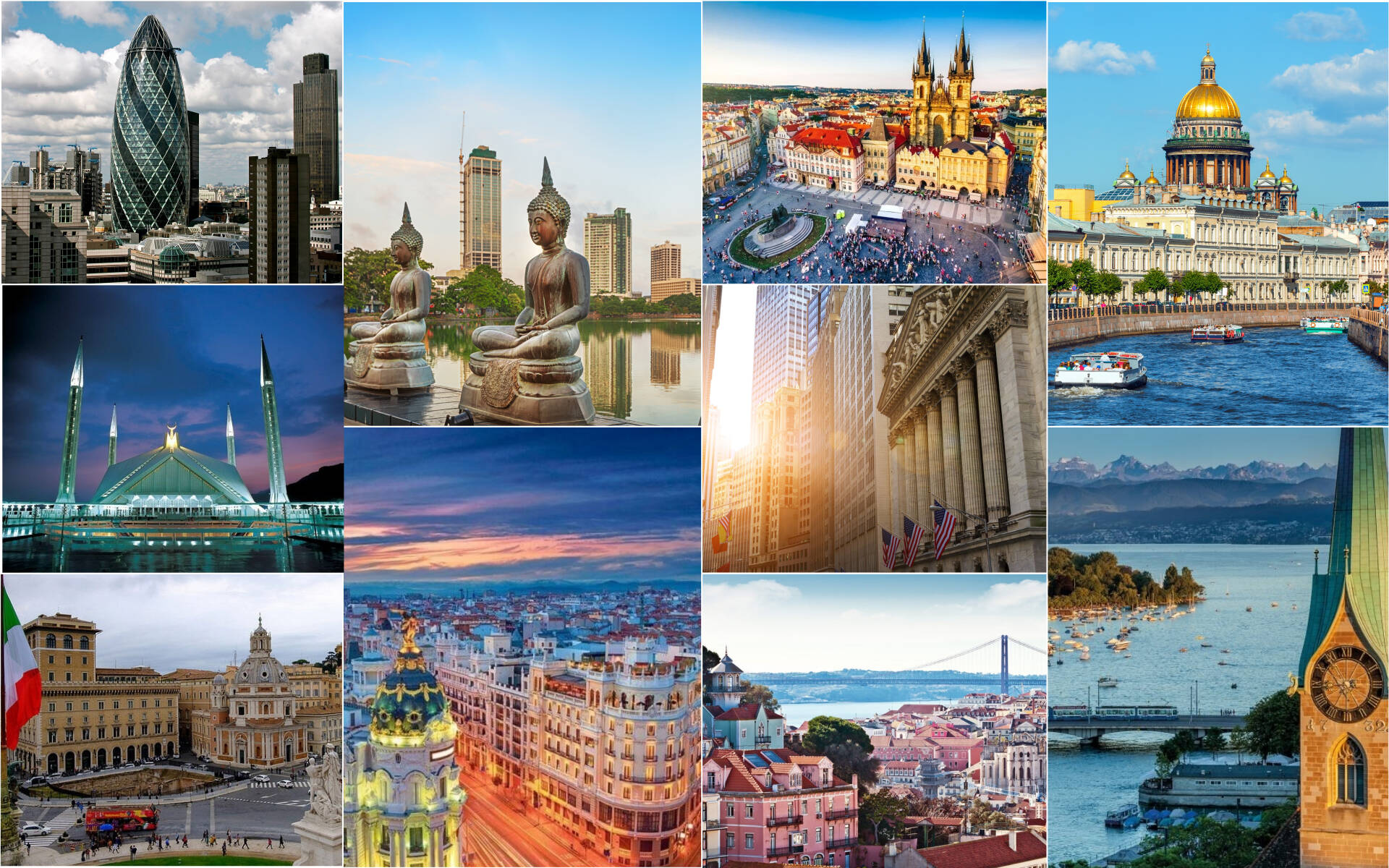 We are not any type of consultant or marketing agency since we BUY retail products and respectively risk with own money and reputation the same as the brand owners.
The Syndicate has created SPINOFF.COM platform with Dossiers of the Best Personal and Private Retail Brands with the main reason to optimize the introduction process of new high potential brands to Syndicate members and optimize supplier - client information work-flow.  
For effective work with Personal and Private Retail Brands (hereinafter PRB), the Syndicate has a centralized legal, finance and strategy departments. While working with the same brand, all Syndicate Members have the same distribution discounts, purchasing prices, and contract terms. Such conditions are related to the total purchase volume of the given brand by united Syndicate Members. Unlike the classic model, in which different distributors have different discounts. The Syndicate model allows us to keep all conditions and discounts at the same level for all members. Due to such a synergy effect, all Syndicate Members are considered by a brand as one group with branches in different countries. For each new PRB, we allocate at least one brand manager in our HQ to coordinate the work between the PRB and Syndicate Members. 
We can scale up revenue of PRB 10X+ within one year, resulting in exponential 20X-30X+ market cap growth.
How do we work?
We are guided by the principle "think globally, act locally". Together with the brand owners and our Syndicate Members, we make a deep analysis of all Syndicate Member's markets. We develop a complete sales and marketing strategy for each market separately. We work according to four main business models:
1) The classic distribution model. Acting as a Wholesale Distributor, we buy PRB's products from the manufacturer for own money and distribute through our channels to all markets that we work on.
2) Cash upfront model. According to such a model, we place a consolidated initial order for brand products up to EUR 50 million with cash upfront. This model is convenient for PRB that requires fast additional financial resources to scale up the production and sales, to fulfill large bulk order of goods or any other needs. This money allows PRB to immediately scale-up the production and to avoid diluting (sale of a company's share to external investors).
3) "Sales for Equity" model. Our main and the most preferred model. In such a model we, like Syndicate, agree with a brand owner that, upon achieving a certain volume of purchases, we get the opportunity or option to buy the part of the company with a certain discount. The reason for this model is quite simple. Since recent years many PRBs are rapidly acquired by large corporate clients, at which point distributors lose the right to represent the brand and sell its products further in their markets. In case of "Sales for Equity", they at least receive compensation after the buyout of their shares. Investment conditions may vary and are subject to negotiations in each separate case. They could vary from direct investments, carry, financial options, etc.
4) Co-founding model. If famous scientist, medical doctor, athlete, influencer, an opinion leader or celebrity has the brilliant idea of own PRB, but is not ready to fully or partially invest into the new business, and is looking for co-investors, who will support with PRB development from the scratch, such model could be the best solution. In such a case, those Syndicate members who will be interested in such cooperation, can invest in the brand and become PRB's co-founders. This model allows minimizing risks because such support will allow to immediately develop and launch the branded products in 50 countries and correspondingly reach break-even fast.
What brands do we work with?
First of all, we are focused on Personal and Private Retail Brands (PRB) which fall under the following criteria:
No more than 3 years on the market;
Privately owned;
Presented in no more than 5 countries;
With up to EUR 10 million turnover;
With own patents or trade secrets;
Clear USP;
With a focus on niche markets with high-margin;
With partially or completely outsourcing production to avoid production bottleneck;
Ready for an exit after 10X-20X scale-up of a market cap;
The most preferable is the PRB with the famous person behind the brand.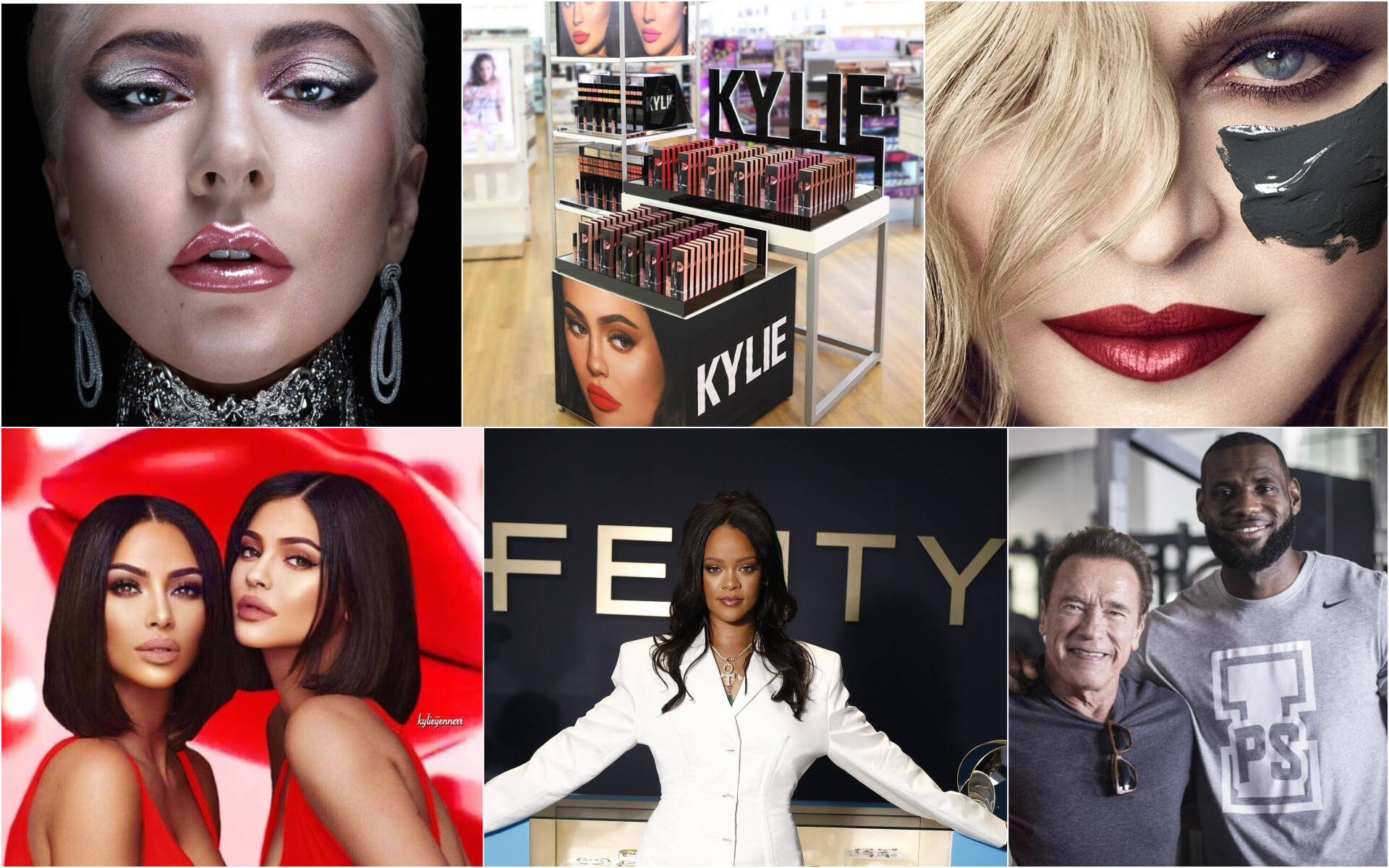 What is the process of PRB creation or modification?
We work with PRBs ready to market, and also, we can build turnkey PRBs from a scratch for famous scientists, medical doctors, athletes, influencers, opinion leaders and celebrities. For the last few years, PRBs have been discovered by the enormous number of famous people, who spinoff their fame into a steady source of additional income. For instance, Kylie Jenner, the youngest daughter from well know Kardashian's clan, thanks to her PRB Kylie Cosmetics that is currently worth more than $900 million, became the youngest self-made billionaire ever. The American rap mogul 50 Cent earned more than $100 million dollars by selling his PRB 'Vitaminwater' to the world's total beverage giant Coca-Cola. Likewise, George Clooney, the famous American actor, and his friends created a PRB of premium tequila Casamigos that in four years was sold to the world's largest spirits manufacturer Diageo for $1 billion. According to media, the co-founders put $600K each as an initial investment and got up to $333 million after a successful exit. Also, an American rapper Kanye West together with Adidas created his premium sneakers' PRB called Yeezy, due to which his annual income has reached $150 million and made him the highest-paid person in hip-hop over the past. Together with his similarly mega-famous wife, Kim Kardashian West that owns KKW Beauty, they collectively worth over half a billion dollars. In addition, "Spinoff Your Fame into a Personal Retail Brand" concept was successfully adopted by such celebrities, athletes, influencers, movie stars, and music icons as Madonna with MDNA, Lady Gaga with Haus of Laboratories, Snoop Dogg with Leafs By Snoop, Angelina Jolie and Brad Pitt with Miraval, Arnold Schwarzenegger with Ladder, Michael Jordan with Cincoro and many others. We can create or modify PRB based on the following step-by-step process:
BRAND DEVELOPMENT
Concept and innovation development;
Global trend expertise;
Partner with celebrities and influencers to create a brand identity.
BRAND LAB
New brands and their new products (packaging and marketing materials) which we work with, can be quantitatively and qualitatively tested in real markets where our Syndicate Members operate;
Provision of the database of existing local customers for market probation;
Getting market feedback to work out the right sales and marketing strategy.
ACCOUNT MANAGEMENT
Planning and forecasting;
Develop and implement growth opportunities;
Sales analytics;
Custom service.
MARKETING
Marketing activation;
Social media and PR management;
Photography;
Advertising;
In-store merchandising.
DESIGN
Graphic designs, industrial designs, artwork mechanical preparation;
3D printing capabilities and access to the latest innovations in the design industry;
Team of professional IT specialists and designers;
In-house computer studio.
PACKAGE DEVELOPMENT & ENGINEERING
Technical drawings preparation;
Industry elite package development;
State of the art materials, methods, and machinery.
PRODUCT DEVELOPMENT
R&D;
Innovation center;
Custom formula creation;
White labeling development.
MANUFACTURING
Strategic sourcing;
Supply chain management;
Timeline management.
CHINA SUPPORT
Project management;
Quality assurance and quality control on site;
Finance and logistics;
Legal support and intellectual property protection.
INDIA SUPPORT
Project management;
Quality assurance and quality control on site;
Finance and logistics;
Legal support and intellectual property protection.
QUALITY & COMPLIANCE
Regulatory assistance;
Social compliance assistance;
Quality assurance and control;
Certification;
In-house testing and formulation laboratory;
Factory qualification.
LOGISTICS
Inventory management;
EDI;
Distribution;
Import/Export.
CORPORATE EXITS
Professional negotiation;
Financial support;
Legal support.
What is SPINOFF.COM Platform?
For the ideal and the most effective process house, we spent more than 2 years and over EUR 1.5 million to create a SPINOFF.COM Platform that fulfils all the needs. At the core of our Platform is the Personal Retail Brands Dossiers. Our global team of research analysts regularly produce and update these detailed profiles on only the Best Personal and Private Retail Brands. They are designed to give our Syndicate members a holistic, in-depth picture of prospective brands DNA, taking hundreds of hours of research off our Syndicate members' plate every year and giving them the introductions they need to successfully make and maximize purchasing decision about new brands.
For the convenience of all Syndicate Members and our partners, we created the SPINOFF.COM Platform with:
User-friendly desktop and mobile adapted version that could be synchronised to all devices;
Made-and-Located-in-Germany personal servers for safe storage of all required materials, attachments and videos;
Own streaming video service and software to safely store, deliver and display videos (we don't use YouTube or other external video platforms);
AI-driven filter that allows hiding unrelated PRB, to customize the interface, and synchronize the settings on all gadgets;
Safe storage of all documents and information in one place with the German corporate level of security;
Directories with open access as well as closed directories with 70% of information on PRB available only to Syndicate Members;
Smart AI-system that allows consolidating filtered information into PRB Bespoke Reports in PDF with all necessary attachments and visuals which can be used online as well as offline as a presentation;
The one-click fast downloading speed of the search results;
The quick system of electronic contracts;
The electronic signature depository;
Own e-mail servers for all Syndicate Members with the highest security level;
The system for conference calls and online training with on-time record and digitization of conversations into the text form for further work;
Our own common CRM system;
Our own project management system;
The system support from our HQ by own six in-house IT specialists and designers;
24/7/365 professional hotline support with the ability to chat online, as well as call back option and email reply.
We would like to repeat once again that - We are not any type of consultant or marketing agency since we BUY retail products and respectively risk with own money and reputation the same as the brand owners. 
If you are interested in certain product, require additional information or have some question please click 24/7 button on the left for mobile/on the right for full DT version for our immediate online assistance.
You can call our central number in London: +44 207193 7734.