We are the #1 Reverse Ageing Products (R.A.P.) Procurement Syndicate of 76 joint venture / independent / and own subsidiarily retail and distribution companies (spinoffs) with staff / offices / warehouses / training premises in 74 countries, united 530 employees, and purchasing volume over EUR 368 million a year.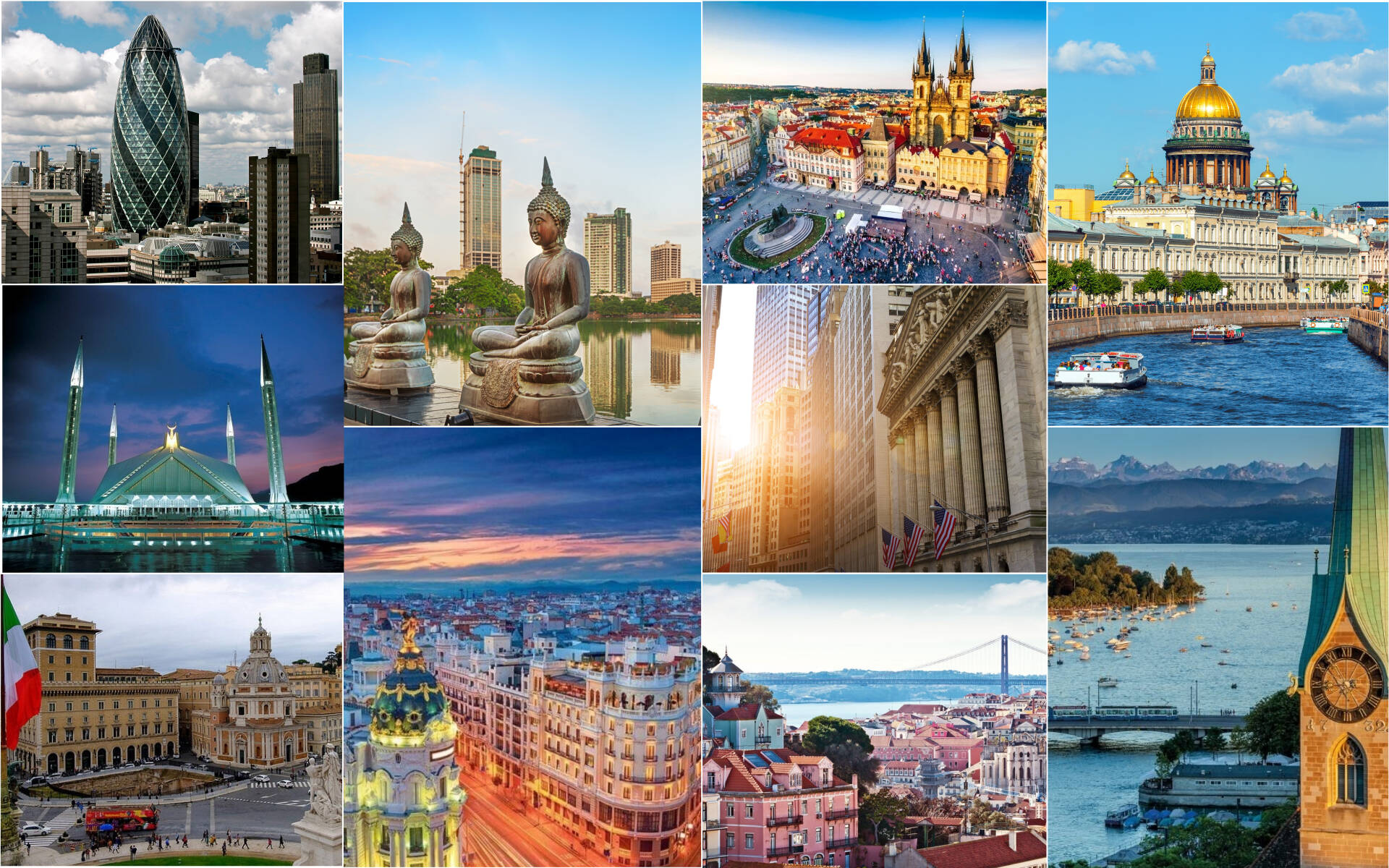 We are not any type of consultant or marketing agency since we BUY retail products and respectively risk with own money and reputation the same as the brand owners.
Our Structure
Spinoff Ltd has European Headquarter in very convenient business district of Rome called EUR, by the following address Piazzalle Luigi Sturzo 15, 00144 Roma, Italy, and own distribution companies with offices, warehouses, sales managers etc. that operate in Portugal (Cascais), Spain (Madrid), Ukraine (Kyiv), and Russia (St.Petersburg). In Bulgaria Spinoff has its own logistics hub that provides an entry point to the European Union. There is a big warehouse, dedicated team and a customs broker engaged in import, logistics and customs clearance of all products that Procurement Syndicate sells. Other 74 countries are covered by independent retailers and distributors which are Spinoff Syndicated Partners. Every single country member is absolutely 100% independent distributor with own warehouses, sales personal and training centres if required. Procurement Syndicate buys R.A.P. with only cash upfront and resells as one centralized purchasing power. Such an approach helps to organize the whole marketing and sales strategy, proper logistics and pricing the best way. All members of Syndicate work according to the classic distribution terms agreed by the parties, and stated in the standard one to one Distribution Contract concluded between the R.A.P. owner and each country member separately.
What is R.A.P.?
It is no secret that the ageing process is inevitable. Humanity has always wanted to suspend or reverse this process. It is one of the most relevant global topics, therefore, we consider products that can help slow, stop, or ideally reverse the ageing process as the top priority. At the core of human ageing, there is a biological process of the gradual degradation of parts and systems of the human body and the consequences of this process. It depends largely on genetic control but is very sensitive to various environmental influences. Genes that control ageing are associated with maintaining, damaging, and repairing cells. Environmental factors that accelerate ageing affect either damage cellular macromolecules or prevent their recovery. Prominent among them are chronic inflammation, chronic infection, some metallic chemicals, ultraviolet radiation, and others that increase oxidative stress of cells. Though some environmental factors slow down the ageing process. These agents include resveratrol and vitamin D. In addition, it has been found that healthy dietary and physical exercise may prolong human life. The various mechanisms by which all these agents exert their influence on ageing include epigenetic modification, chromatin maintenance, telomere protection, and antioxidant protection, among others.
If to take as a basis the very concept of the ageing process, then in addition to genetic factors, it is influenced by the external environment, as well as nutrition and exercise. We believe that in order to forcefully influence the suspension of this process, you need to surround yourself only with those products that affect all these factors. Into the portfolio, we consider natural cosmetics with protective factors for the skin, hair and body, UV-protection, that nourishes and supports the skin, having an anti-ageing effect. Also, we work with such products that care about the health of the body from inside and thereby affect the ageing process, namely, healthy drinks, food, snacks, supplements made of only natural products, low-calorie and sugar-free, gluten-free, vegan etc. Therefore, we call all products that enter our portfolio Reverse Ageing Products or R.A.P.
How do we work?
While working with the same brand, all Syndicate Members have the same distribution discounts, purchasing prices, and contract terms. Such conditions are related to the total purchase volume of the given brand by united Syndicate Members. Such Syndicate model that we use was successfully applied by many large automotive, construction industries and even government in order to achieve the most favourable conditions as one big power. For example, competing German automobile manufacturers often procure steel in combined orders to reduce the price. In early 2010 New Zealand's Ministry of Social Development considered using syndicated procurement to purchase computers collectively with other New Zealand government agencies. Australian building firms and contractors have begun to use syndicated procurement to purchase building materials. Procurement rounds have yielded price reductions of between 30% and 45%.
Unlike the classic model, in which different distributors have different discounts, the syndicated model allows us to keep all conditions and discounts at the same level for all members. This model allows to persuade the brand to the most comfortable conditions and achieve the best discounts for all members of the Syndicate. Also, we avoid any cross-border selling, dumping and luring customers between members of our Syndicate, and coordinate our business so that it remains fair, transparent, and profitable. Due to such a synergy effect, all Syndicate Members are considered by a brand as one group with branches in different countries.
For effective work with P.A.R. owners, the Syndicate has a centralized legal, finance and strategy departments in Rome. Our Procurement centre coordinates all the work between the R.A.P. owners and Syndicate Members, helps to solve all questions and provides support 24/7. There is also a centralized training facility that Syndicate uses for "Train the Trainer" concept to educate professionals to work with new R.A.P.s in personal care.
At first, all potential brands are selected and considered by the leadership of the Procurement Syndicate, the Head and Sales Director within the framework of own distribution companies. During the BRAND LAB the samples of products are tested by a professional MD and the focus group. Only after that, if it turns out that brand is really unique, and follows under abovementioned criteria, there is an interest in working with the brand. SPINOFF'S management presents the brand to all the Syndicate Members. In this process, Rome HQ acts as the docking station for all the partners. Our centralized process of brand selection and further work is the following:
brand selection, familiarizing with its products during the BRAND LAB (according to the trade standards and sufficiently substantiated conditions);
discussing of all terms, same conditions and discounts for all members, followed by a standard distribution contract with each individual party;
personal meeting and signing one-to-one distribution contracts between the brand owner and each interested Syndicate Members;
the agreement on the volume of an initial common bulk order with cash upfront for all countries and payment by invoice from each specific partner;
selling the products at chosen and agreed markets in up to 74 countries with one entry point such as Spinoff Procurement Syndicate.
This centralization saves a huge amount of time as well as money for all parties.
Our Business Model
We are guided by the principle "think globally, act locally". Together with the R.A.P. owners and our Syndicate Members, we make a deep analysis of all Syndicate Member's markets. We develop a complete sales and marketing strategy for each market separately. We work according to four main business models:
1) The classic distribution model. Acting as a Wholesale Distributor, we buy R.A.P.  from the manufacturer for own money and distribute through our channels to all markets that we work on.
2) Cash upfront model. According to such a model, we place a consolidated initial order for brand products up to EUR 50 million with cash upfront. This model is convenient for R.A.P. owner that requires fast additional financial resources to scale up the production and sales, to fulfil large bulk order of goods or any other needs. This money allows the R.A.P. owner to immediately scale-up the production and to avoid diluting (sale of a company's share to external investors).
3) "Sales for Equity" model.  In such a model we, like Syndicate, agree with a brand owner that, upon achieving a certain volume of purchases, we get the opportunity or option to buy the part of the company with a certain discount. The reason for this model is quite simple. Since recent years many brands are rapidly acquired by large corporate clients, at which point distributors lose the right to represent the brand and sell its products further in their markets. In the case of "Sales for Equity", they at least receive compensation after the buyout of their shares. Investment conditions may vary and are subject to negotiations in each separate case. They could vary from direct investments, carry, financial options, etc.
4) Co-founding model. If the brilliant idea of R.A.P. is already in place but the owner is not ready to fully or partially invest into the new business and is looking for co-investors, who will support with development from the scratch, such model could be the best solution. In such a case, those Syndicate Members who will be interested in such cooperation, can invest in the brand and become co-founders. This model allows minimizing risks because such support will allow to immediately develop and launch the R.A.P.s in 74 countries and correspondingly reach a break-even fast.
What brands do we work with?
The Procurement Syndicate is focused solely on Reverse Aging Products (R.A.P.). These are mainly personal care products, products for households, healthy food and supplements that slow, stop and even reverse the ageing process outside and inside of the human body. We work only with those brands that we truly believe. Here are some examples of R.A.P. brands that we have been working i.e. Niance, the best Swiss premium skincare, Forlle'd, high-tech Japanese professional skincare focused on anti-ageing facial treatments, Biopeptix, a professional evidence-based skincare brand from Israel, EyeSlices, re-usable eye treatment pads to target wrinkles, Amedei, luxury Tuscany healthy chocolate.
Procurement Syndicate considers the following brands:
Manufacture only Reverse Ageing Products R.A.P.;
No more than 5 years on the market;
Privately owned;
Presented in no more than 10 countries;
With up to EUR 10 million turnovers;
With own patents or trade secrets;
With clear USP and high-margin.
This is a full range of works we can do on request. Well, of course, the main activity is distribution.
BRAND DEVELOPMENT
Concept and innovation development;
Global trend expertise;
Partner with celebrities and influencers to create a brand identity.
BRAND LAB
New brands and their new products (packaging and marketing materials) which we work with, can be quantitatively and qualitatively tested in real markets where our Syndicate Members operate;
Provision of the database of existing local customers for market probation;
Getting market feedback to work out the right sales and marketing strategy.
ACCOUNT MANAGEMENT
Planning and forecasting;
Develop and implement growth opportunities;
Sales analytics;
Custom service.
MARKETING
Marketing activation;
Social media and PR management;
Photography;
Advertising;
In-store merchandising.
DESIGN
Graphic designs, industrial designs, artwork mechanical preparation;
3D printing capabilities and access to the latest innovations in the design industry;
Team of professional IT specialists and designers;
In-house computer studio.
PACKAGE DEVELOPMENT & ENGINEERING
Technical drawings preparation;
Industry elite package development;
State of the art materials, methods, and machinery.
PRODUCT DEVELOPMENT
R&D;
Innovation center;
Custom formula creation;
White labeling development.
MANUFACTURING
Strategic sourcing;
Supply chain management;
Timeline management.
CHINA SUPPORT
Project management;
Quality assurance and quality control on site;
Finance and logistics;
Legal support and intellectual property protection.
INDIA SUPPORT
Project management;
Quality assurance and quality control on site;
Finance and logistics;
Legal support and intellectual property protection.
QUALITY & COMPLIANCE
Regulatory assistance;
Social compliance assistance;
Quality assurance and control;
Certification;
In-house testing and formulation laboratory;
Factory qualification.
LOGISTICS
Inventory management;
EDI;
Distribution;
Import/Export.
CORPORATE EXITS
Professional negotiation;
Financial support;
Legal support.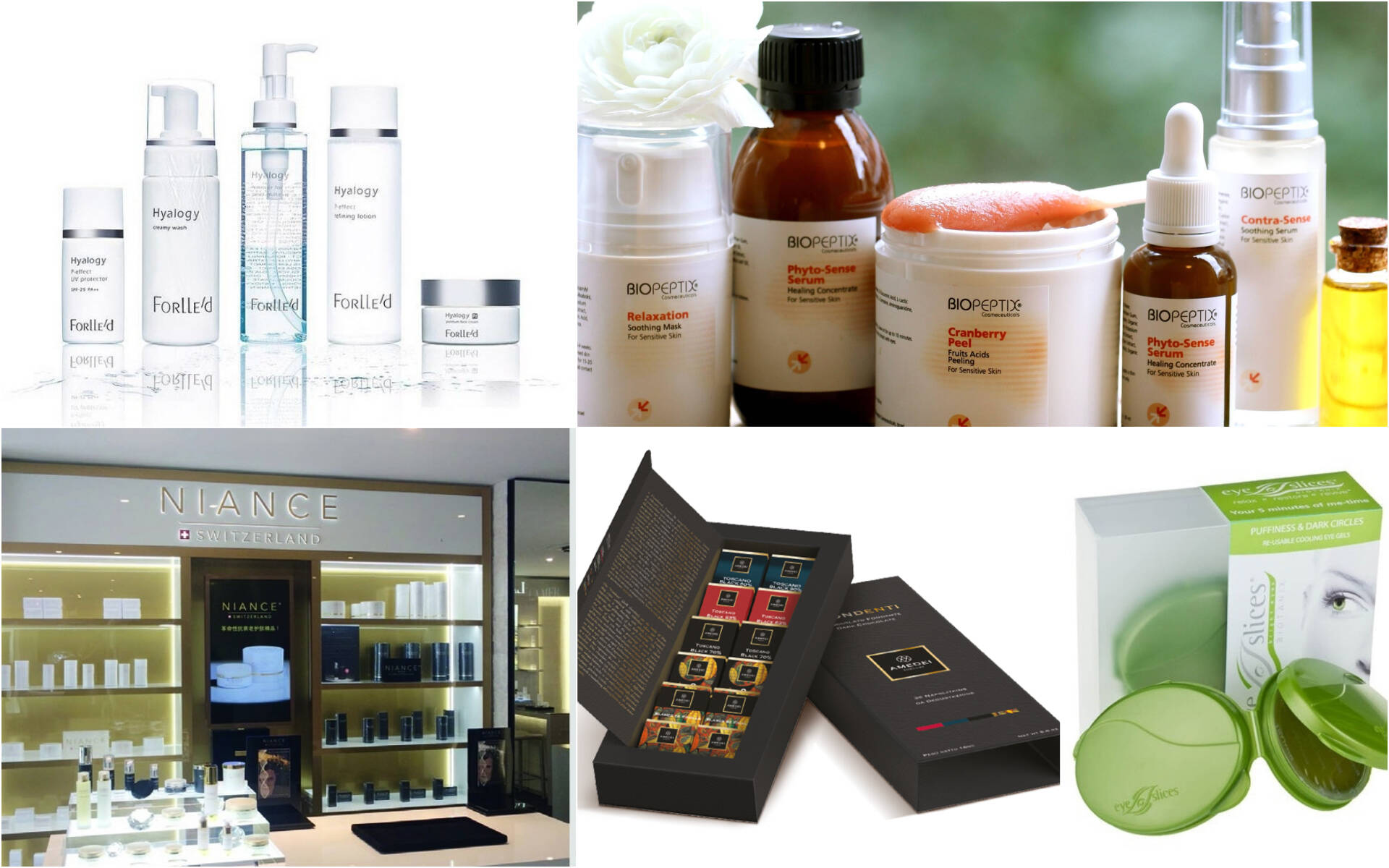 Here are the benefits for the brand if it enters the global market through our R.A.P. Procurement Syndicate:
saving time and money on searching of global distributors on local markets, roadshows and product presentation in different parts of the world;
R.A.P. Procurement Syndicate as one entry point to 74 markets at the same time;
big volumes of purchases as a single procurement force and cash upfront payment;
general conditions and discounts for all distributors, protection against cross-border selling and clients poaching;
compilation of a professional Dossier in English for presentation to all multilingual partners/markets, easy sharing with one perpetual link and free use of profiling in own advertising and other purposes;
convenient various models of working with distributors depending on the needs and requirements of the brand owner;
24/7 support  from Rome HQ with marketing, sales, logistics and certification in each local market;
Feedbacks after BRAND LAB from 70+ markets on real customers, charge-free market assessment for a given brand, competitors and pricing evaluation, and recommendations from the partners on introducing the brand to each individual market, improving the product packaging, etc.
What is SPINOFF.COM Platform?
For the ideal and the most effective process house, we spent more than 2 years and over EUR 1.5 million to create a SPINOFF.COM Platform that fulfils all the needs. The internal professional platform main goal is to properly present R.A.P.s to all Procurement Syndicate Members and to optimize the distributor - manufacturer collaboration and information work-flow. According to our previous experience, other meanings of exchanging information were not centralized thus time and resources consuming. At the core of the platform, there is a professional Dossier for each brand with which the Syndicate works. The Dossier is necessary at every stage of the collaboration process between the brand and the Syndicate Member. It is designed to give Syndicate Member a holistic, in-depth picture of prospective brand's DNA, allows to save the significant amount of time spent on presentation, provides the introductions distributor/retailer needs to successfully make and maximize decision about distributing new brand. All Dossiers have the standard structure that was specially developed by SPINOFF's team. The team regularly produces and updates these detailed profiles. Dossier covers the following standard sections:
ENTRY;
THE FOUNDER/THE BRAND/THE STORY;
PRODUCTS & PRICES;
BRANDING & DESIGN;
ACCESSORIES /ADDITIONAL BRANDS;
MARKETING & SALES;
MEDIA/AWARDS;
REFERENCES.
All Dossiers are backed with video and visual materials for a better understanding of the brand. Photos are always of good resolution. Due to the fact that we have our own video streaming on secure servers, we do not use YouTube, Vimeo or other channels, which makes it possible to upload any number of videos and protect users.
There are two types of Dossiers. Open Dossier іs available on a platform and contain general information about the brand. Each Dossier has a unique link that provides the possibility of free sharing between members and their networks, downloading and printing each brand separately or if required in the form of convenient Brands Report in pdf for meetings and evaluation purposes.
Secret Dossier on each band is based on the Open one, has the same structure but it's a more extended version. It is inaccessible to the general public and available only to Procurement Syndicate Members under the password. It is accompanied by NDA information provided by the R.A.P. owner which is required for deeper evaluation by potential distributors, such as:
marketing materials, leaflets, presentations,
prices (ex-works, distribution, retail),
calls recording, meeting's protocols,
technical documentation, registration and certificates and other supportive documents.
Since Syndicate Members often have a lot of additional questions to the brand, we found a solution in the form of an interactive feedbacks in Google Sheet inserted into the Secret Dossier. There's a series of questions/comments from Syndicate Members and answers by R.A.P. owners to the most common questions in one place. This feature protects against numerous ping-pong emails which are quite time-consuming. In addition, Dossiers are the property of brands and can be used at their discretion.
The SPINOFF.COM Platform main features are:
User-friendly desktop and mobile adapted version that could be synchronised to all devices;
Made-and-Located-in-Germany personal servers for safe storage of all required materials, attachments and videos;
Own streaming video service and software to safely store, deliver and display videos (we don't use YouTube or other external video platforms);
AI-driven filter that allows hiding unrelated R.A.P. to customize the interface, and synchronize the settings on all gadgets;
Safe storage of all documents and information in one place with the German corporate level of security;
Directories with open access as well as closed with 70% of information on R.A.P.s available only to Syndicate Members;
Smart AI-system that allows consolidating filtered information into R.A.P. Bespoke Reports in PDF with all necessary attachments and visuals which can be used online as well as offline as a presentation;
The one-click fast downloading speed of the search results;
The quick system of electronic contracts;
The electronic signature depository;
Own e-mail servers for all Syndicate Members with the highest security level;
The system for conference calls and online training with on-time record and digitization of conversations into the text form for further work;
Our own common CRM system;
Our own project management system;
The system support from our HQ by own in-house IT specialists and designers;
24/7/365 professional hotline support with the ability to chat online, as well as call back option and email reply.
We would like to repeat once again that - We are not any type of consultant or marketing agency since we BUY retail products and respectively risk with own money and reputation the same as the brand owners. 
If you are interested in a certain product, require additional information or have some question please click 24/7 button on the left for mobile/on the right for full DT version for our immediate online assistance.
You can call our central number: +44 207193 7734.
You are always welcome at our new European HQ at Rome's business district EUR by the following address: Piazzalle Luigi Sturzo 15, 00144 Roma, Italy. See on a map