What is SPINOFF.COM? SPINOFF.COM is free of cost platform and not-for-profit organisation with 25 in-house employees and 24 external professional syndicate members. Our goal is to create the complete portfolio of all the world's science spinoffs in one place and to provide the scientists with the fastest and the most convenient way of fundraising in the form of a Science Securities Solution. SPINOFF.COM is the only free of cost AI-driven platform that connects over 600 universities and research organizations with 55,000 companies investing in science spinoffs. Also, over 2 million visitors use our multichannel platform monthly.
What goals has it set and what's on SPINOFF.COM agenda?
SPINOFF.COM presents one of a kind informational channel, where information about all scientific spinoffs is gathered and interlinks with the pipeline of investors to fulfil the demand of funding for science spinoffs development. The platform is created for all needs. No matter if you are a scientist, an investor, a dealer or a distributor the AI-driven system allows to filter only selected items and see only what you need. It allows to centralize science spinoffs and present to the audience in the most accurate and professional way.
SPINOFF.COM also forms tailor-made Science Securities Syndicates to facilitate all the necessary procedures. It is made upon request, depending on individual cases if there is a lack of competences to enter the funding round. Otherwise, the spinoff founders, who are ready to place convertible bonds on the platform, can do so and contact the investors directly changeless. Every step is processed quickly and thoroughly thanks to a centralized, automated, multiformat platform that aims to assist scientists in the way of the product commercialization.
Analyzing 20,000 prospective spinoffs we extend the database around 5000+ per year, which approximately is about 20% of the world's existing commercially viable spinoffs. About 5% of all top leading global universities such as Stanford University, Harvard Universities, Massachusetts Institute of Technology, and University of California, Berkeley in the USA, University of Oxford, University of Cambridge in the UK, Hebrew University of Jerusalem, Technion Institute of Technology, University of Tel Aviv and Bar Ilan University in Israel and European educational institutions and also some organizations such as NASA have technology transfer centers (TTC) or departments which are responsible for all the processes of science technologies commercialisation and are properly lined up. We can monitor such spinoffs easily as they all have websites with presented spinoff technologies. All the rest 95% of high educational institutions and non-commercial organisations, especially military organisations that generate science spinoffs, do not have systematic information at all. The lack of special offices or departments with the lined up technology commercialisation processes and absence of a centralized database with automated platforms where scientists can be seen and meet the investors complicates the navigation through existing spinoffs. The current situation allows only the scientists from the top universities from world's academic ranking easily find support for the development of their projects. We see how potential academic establishments are highly underestimated. Students from Indian Institute of Technology (IIT) in collaboration with their fellow-colleagues from Massachusetts Institute of Technology (MIT) developed a filter, which can turn the exhaust into ink.

Our first goal is to provide all global science spinoffs with an opportunity to successfully develop. These aren't necessarily technologies that have been developed in the world's top universities in North America, Great Britain or the European Union, but also the spinoffs from universities in countries as India, China, Eastern Europe and developing countries that currently generate a large number of high tech startups and spinoffs. We realize working directly with all universities and present all the information about their technologies at the platform will require significant expanding of our team. We are planning to cover 80 % of all global spinoff technologies within the next 2 years by increasing the team up to 100+ people.
The next goal is to help scientists in the process of their technology commercialization. Namely, by attracting investments, since scientists, especially outside the top universities, do not have access to certain departments and don't know how this process works and who can help with attracting funds. More often, if a scientist does not have a university name that lies behind and opens all doors such as, for example, Harvard or Stanford, where he can get funding much faster than in higher education institutions of out of top ranks, he requires help and support that we are eager to provide.
"Thousands of geniuses live and die undiscovered, either by themselves or by others" (Mark Twain). The number of their creations, which could benefit the mankind, however, is much higher. Sir James Dyson is an example of a spinoff founder, who is now a billionaire with £7.8 billion net worth and a founder of Dyson Award. The British inventor and industrial designer, who left the corporate business in his thirty-one and worked on a vacuum cleaner which utilizes the principle of cyclonic separation for the next 5 years. The British engineer had something to offer the market, but there was no money to commercialize his idea. Even after the prototype was ready, Dyson did not have the financial means to start production, and all the famous brands rejected his technology. It took 5 years, incredible persistence, entire family budget, significant debts and ultimate support of his wife, who literally supported the family throughout this period, limitation on everything until a Japanese company got interested in his technology, which eventually became breakthrough and technological fashion icon and brought up James Dyson brand name.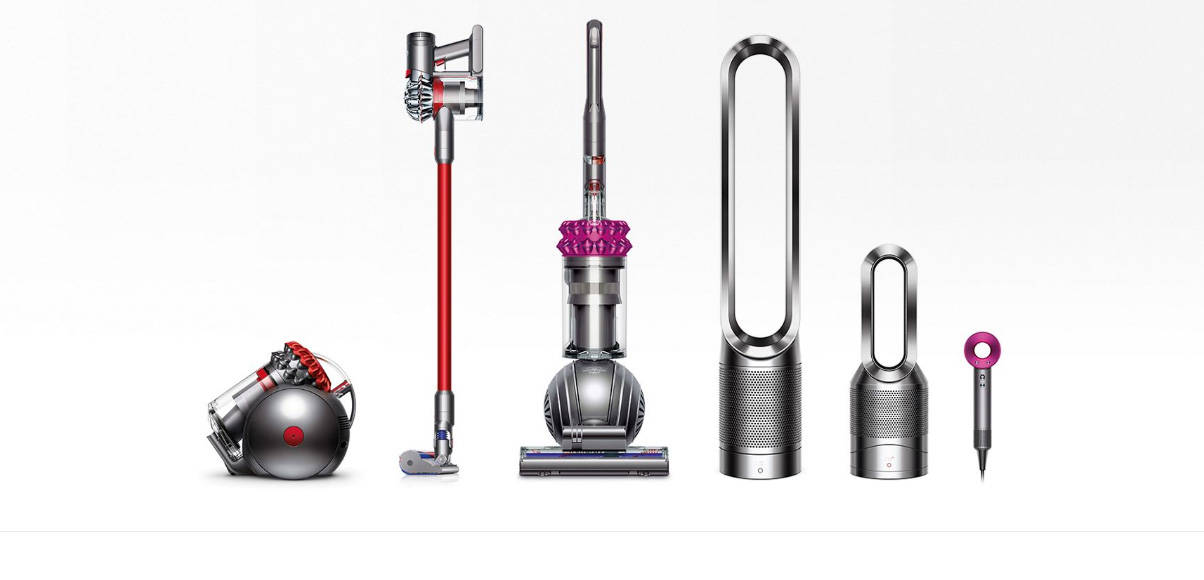 We realize similar "Dysons" are looking for an opportunity to present their innovations to the world every day. The investors need to get access to all innovations in order to support these projects and not let them vanish. Our goal is to create a single science spinoffs pipeline for the investors who will be able to invest into such genius ideas that can change the quality of life and to make a world better place to live.
With the significant development of the mankind, the conditions for the science to apply their innovations into use and allow a scientist also become a businessman, the 21st century is the most comfortable time for practical application of the academic potential. This is the age of media, which creates so-called market buzz around technologies through a public feedback, attracting a large number of readers and followers. It is more often misleading since the main focus is concentrated on technologies that create WOW-effect like drones, robotics inventions or 3D printers with millions of views. The videos with the robot by Boston Dynamics which makes a somersault created, leaves high-tech innovations behind that are often underrated by the average consumer, like Water-Gen, which already solves the problem of water scarcity. This media buzz is compared to an attempt to hear the Stradivarius violin at the stadium during the World's Cup final. We would like to be such place for all needs where the Dysons will be seen and the Stradivarius will be heard.
Could you tell us about the Founders and who is behind SPINOFF.COM?
Originally, the organisation position itself as a family business in order to remain independent from any outside influence. In the beginning, it produced media product in the edge of academic and corporation product. No outside participants were needed, so the founders were four: my parents, my brother and I.
My father, the co-founder of SPINOFF.COM, is the medical doctor. In the early 90s, he established the company that became one of the biggest distributors of medical devices. At some point, we needed to make an extensive search of science spinoff in the medical field. The amount of data we had to monitor just to find some information was astonishing, which eventually pushed us to understand the missing systematisation of this aspect of the market. We also realised none of the large corporations will spend the time to look through as many sources as we have, participate in numerous scientific exhibitions and roadshows to check 2,000-3,000 new companies per year. The father's distribution company and a team that came from it is at the origins of SPINOFF.COM.
My brother, being like-minded and the co-founder of SPINOFF.COM, supported the project in terms of financing all the way of its establishment.
After graduating from Friedrich Alexander University and intense course of Friedrich Alexander University and University of Georgia in Marketing Research and Data Science during my Masters - a course that was fully developed and implemented by GfK, I started career at the Siemens headquarter and continued later on in Heidelberg Cement Group the world's largest building materials company. Both corporations take leading positions in the markets in Europe, North America, and Asia as well as implement the benefits of the innovation. This experience brought deep understanding how strategic investors of a large corporation complement their product portfolios and strengthen their positions with the independent companies. During the time of my work at Heidelberg Cement Group, I was doing my PhD Thesis 'Spinoff Diffusion'. The main focus was to identify the main factors which define the success of a company and the risks, which threatened that success. My thesis tutor was Professor Dr.Björn Ivens from the University of Bamberg. This work allowed to have an academic perspective on the importance of spinoffs for the industry development and the difficulties, which spinoff founders face while attempting to commercialize their projects, which served a trigger for starting SPINOFF.COM.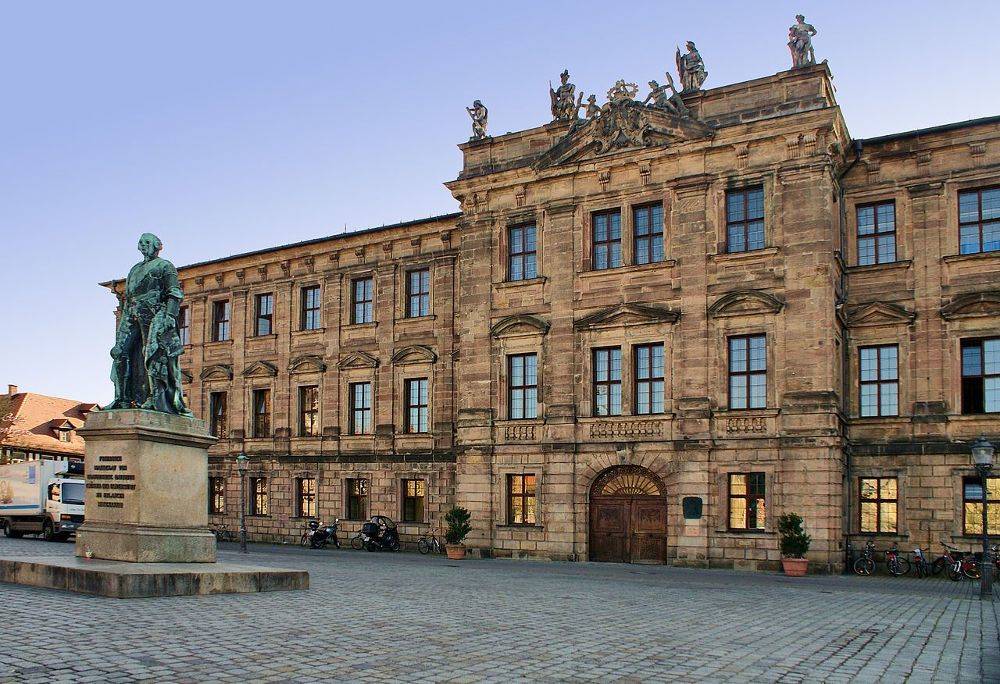 Could you briefly elaborate on the story of SPINOFF.COM creation?
The idea of SPINOFF.COM emerged after a deep and thorough academic work and market research.
Understanding of missing interlink between science and business was a result of deep analysis and intensive intellectual cooperation. During the research, we have narrowed existing obstacles to two segments. On the one hand, there was no single database with all the details and necessary information about existing scientific spinoffs. The corporation, which experienced the demands in technological solution, did not have a tool for gaining full information in a convenient form. The existing online databases were not structured and extremely difficult to navigate. On the other hand, scientists did not have necessary skills and knowledge to convert their innovative idea into the commercial product and offer it to the investor.
Based on Siemens and Heidelberg Cement Group examples, we witnessed a fundamental change in the approach of large corporations towards innovative technologies. Instead of generating them within the R&D departments of the corporation, like Siemens, General Electric, DaimlerChrysler AG did, bringing around 70-80% of innovations, large corporations started productive cooperation with academic institutions outside of their facilities to bring the innovation from outside sources.
The first change in approach towards innovative technology appeared in 2002-2003 and turn into a tendency by 2007. One field of expertise was no longer enough to solve a particular problem, causing them to cross or overlapping. We can witness this feature in the pharmaceutical industry. Large pharmaceutical corporations faced a demand, which now started finding its realisation in a form of syndicates for resolving an existing problem. Sometimes a conglomerate, a group of specialists or even a group of companies is used.
Using a syndicate as a structured form to resolve an issue is not new and has been actively in use since the very beginning of the 21st century when Open Innovation appeared. This understanding was expressed in a number of works, one of them defined a new tendency as Open Innovation, by Prof. Henry Chesbrough. The term Open Innovation defines the use of purposive inflows and outflows of knowledge to accelerate internal innovation, and expand the markets for external use of innovation, respectively. As you can see, Open Innovation is the name of the next stage of a development, and it can be fulfilled only through syndication with various players on the market. Ultimately, the market was leaning towards a demand, which SPINOFF.COM is aimed to supply.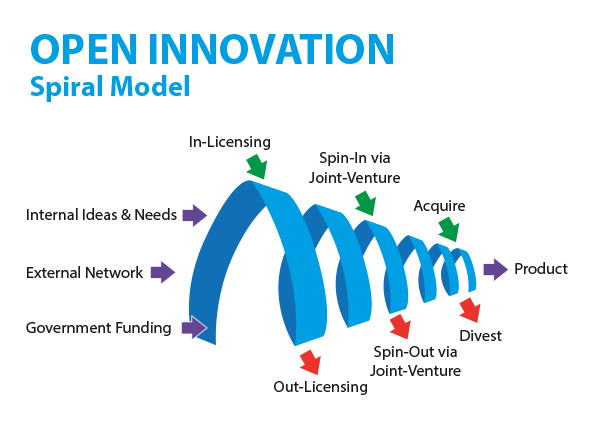 What are the main vision, mission, goals?
Scientific solutions can literally eliminate threats modern society meets, including pollution, overpopulation, health threats and ultimately improve the quality of life using innovative technologies. A number of them remain at the level of the project since not everybody is as lucky and persistent as Dyson. We see our mission in helping the scientific projects turning into a physical representation of their vision, and it is quite irrelevant which area of life will it influence – whether in a form of a plane, that uses less fuel by third, or a prolonged life of someone who has cancer. In this regards any profit or fame is a bonus, rather than the main goal - this is the main reason, why SPINOFF.COM is non-for-profit organisation. This is the foundation for one of our concepts – all the work of science department with universities, academic sources, spinoff founders and scientists, along with the research and promotion on our platform, which aggregates the information about all scientific companies; active Facebook channel with over 2 million unique visitors monthly, is completely free of charge. The ultimate goal is to give an opportunity for 80-90% spinoffs with high market potential, disregarding the academic establishment behind them or their country and conditions, to commercialize their technologies.
And since the main goal was to help a new spinoff company to pass the valley of death as soon as possible, while working with the scientists we started receiving a request for assistance. One of the main concerns were speedy raising funds during 1st and 2nd financial round. Further rounds are less critical for the spinoff companies since they usually already have necessary specialists and resources for proper company's presentation and attracting funds. However, the first rounds are critical, since the company is in the process of establishing, and the base asset is its intellectual property, which is one of the most difficult assets in terms of evaluation. The main issue is that even if a scientist would find necessary funds, with the intensive academic and research work they would not have enough time for proper negotiation and network building. This is one of the reasons why convertible bonds within SSS - Science Securities Solutions were chosen, comparing to equity funds raising, they are faster and more convenient from a legal perspective.
With a solid background in distribution, we understood the convenience with co-operation with the player on the market instead of attempting to cover all the aspects. The industry already has professional private placement agents, who already have a wide network of related companies and agencies, extensive experience in professional road-shows, specialists in law and finances. Uniting our experience in distribution with the appropriate specialist would save time and produce the result with less expense.
The platform is equipped with an AI-driven filter with corresponding categories: region, stage, industry, using which one can directly get to the area of interest and save by default. AI-driven search function allows searching all spinoffs with Filter Off options, as well as tailored filtering by Filter On. With the selected option, one will be able to save selected options on all devices.
This funnel approach allows professionals to work with the very information one requires. For example, the member of Novartis, a global healthcare company based in Switzerland, can filter and save options with only needed healthcare spinoff technologies, targeting only those products and regions he requires. Instead of spending the whole day for a marketing exploring, this operation would take only 10 minutes and can be done on any device. This will be useful not only for potential investors, but also for scientists, who are interested in a specific technology, field to be up-to-date on its market situation, or the dealers, who would like to participate in the development of high-tech innovation.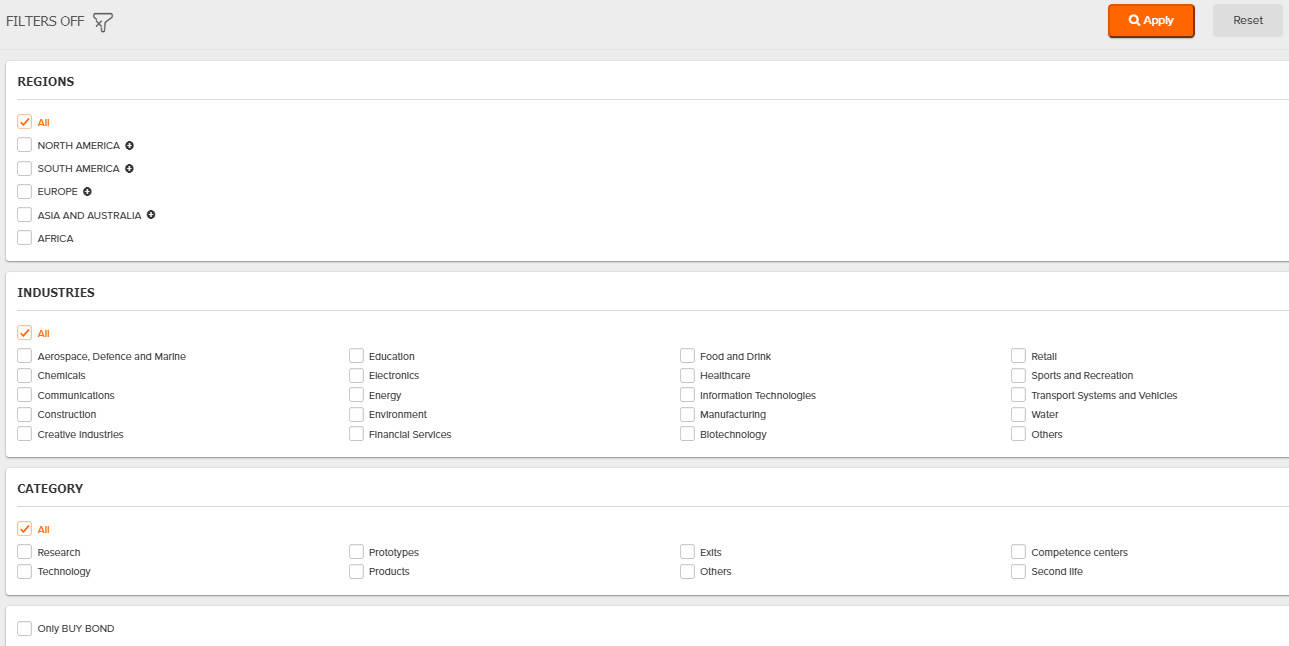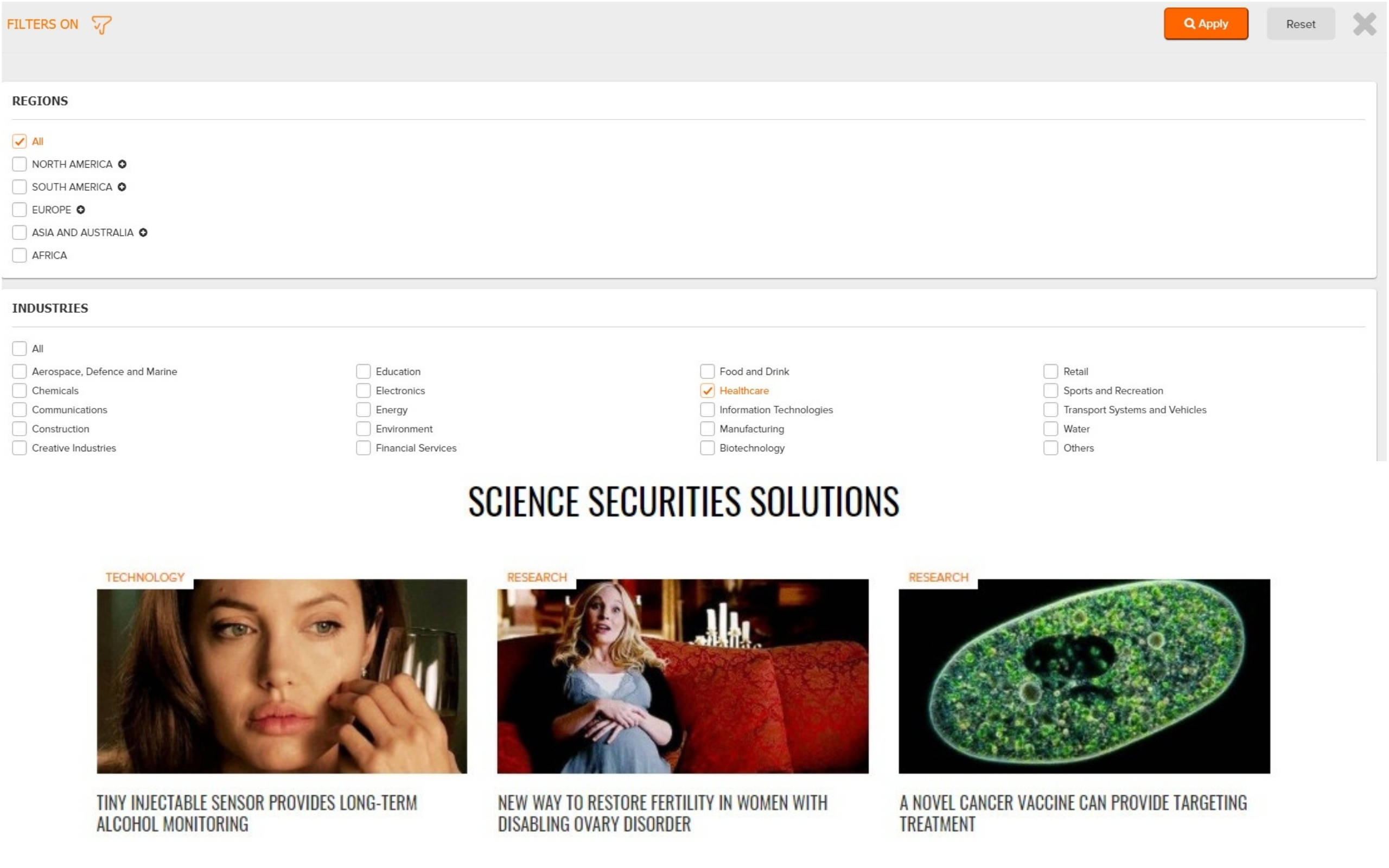 Another advantage is the flexibility of the syndicate team. In some cases, there is no need for a large number of syndicate members. If the spinoff company already has a good team of high qualifies professionals and require just a few components (e.g. spinoff already has an experienced manager but lacking qualified lawyer) the structure of a tailor-made syndicate solves this issue. In case if there is only a scientist with a good project with missing knowledge in commercialization, the number of members in the syndicate increases as it requires more support in every step of the spinoff company creation and development.
The number of specialists involved in syndicates and their variety will grow proportionally as the percentage of all potential spinoffs will join our platform. Based on the investors and the scientist's demand, as well as the biggest corporations' feedbacks, we have edged the structure of the platform, added feedback option 24/7 in-house professional hotline, which is available at any point if any piece of information is needed. Buy Bond button will lead a user to chat page, where one can ask required information. The system will automatically lead to a CallBack page, where one will be contacted within a few minutes by the phone number which was entered previously.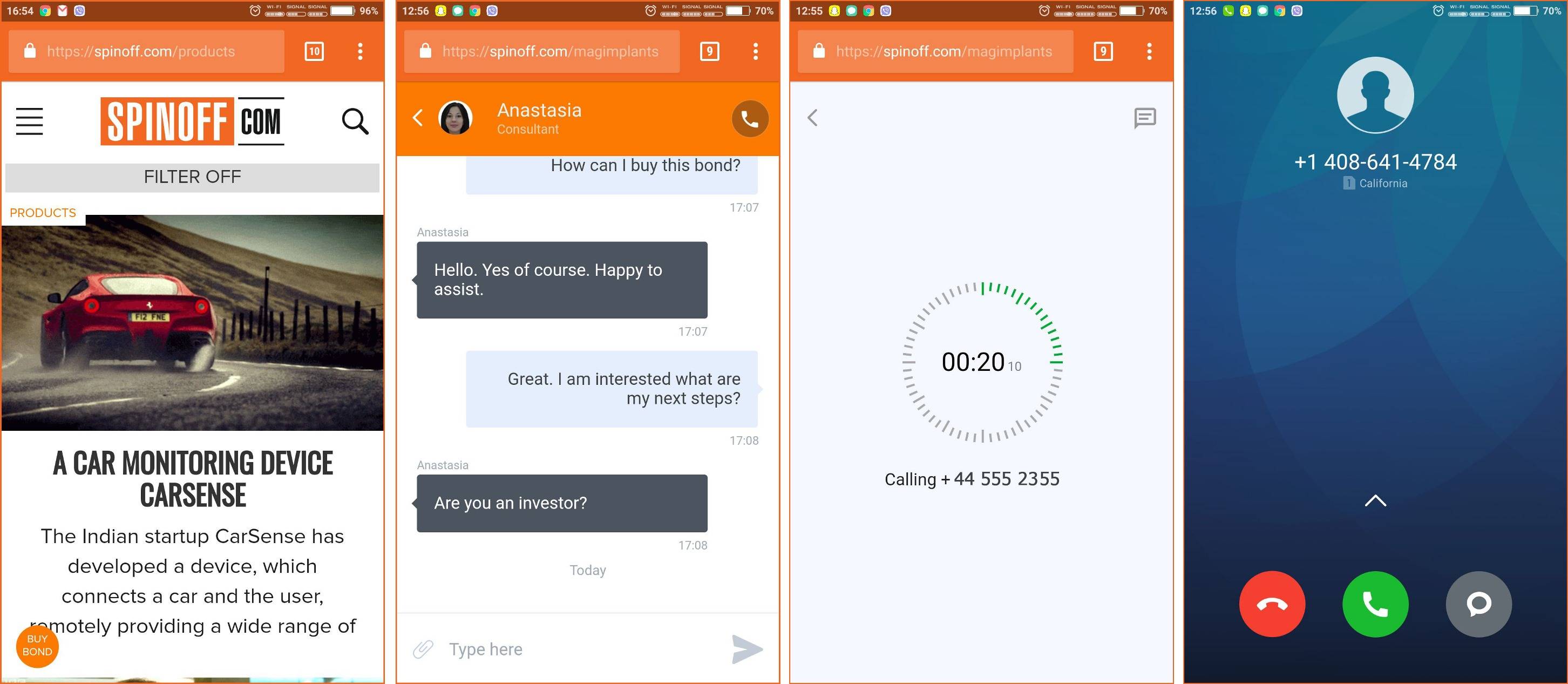 Why did you decide to name the project and the site SPINOFF.COM?
The word 'spinoff' ("by-product" or "branch") is the standard definition of the company and the process which is anyhow related to the commercialization of the technology with the deep and profound scientific background that is spinning off the certain parent structure. This term was first introduced in 1976 when the publication of NASA's Spinoff technologies which benefit the life on Earth in the form of commercial products began. Since then, NASA presented more than 2,000 remarkable technologies to the world and became standard term 'spinoff'. We decided to take this word as a name because it perfectly indicates our goal. According to above mentioned, SPINOFF.COM primarily aims to gather a complete pipeline of all the world's science spinoffs in one place and for all needs.
What is the audience of SPINOFF.COM?

Being in the academic field for a long time, as well as into corporate business, working with strategic investors and providing the consultancy on market research and product diffusion, having the family business, we are well acquainted with the peculiarities of all the groups of clients and partners and know their needs and demands.
First and the main focus of SPINOFF.COM are the scientists. We can easily define a portrait of a classic spinoff founder. We are talking about specialists with fundamental academic competence and a long experience in the particular field of about 15-20 years. The age group of spinoff founders is estimated as late 30th and early 40th. They might be engaged deeply in academics and, which is less common, work in corporations for a number of years. An average spinoff founder is a person with a number of obligations as well.
At a certain point, they come to the understanding that the market has an unsolved problem, and they have found a solution by their technology/product on which they have been working for years. They literally take a leap of faith right into a very aggressive business environment. We know for certain, that around 50% of the startups vanish after 2-3 years (some sources mention an even higher number), and around 60-70% of the survived are failing during the next 10 years.
Working with the client's network, creating the strategies for their business development and building distribution network we saw that scientists tend to make serious mistakes because of a lack a significant portion of experience in terms of management and business strategy. The market for high tech startups is not fast as it seems at first, in spite of a media buzz caused by the IT companies. Unlike a high tech startup, a spinoff has rather different peculiarities and requires a much longer period to raise necessary funds as a spinoff works with a real fabric and not a digital one. Moreover, taking into account the peculiarities of spinoffs especially in life science they require 'one zero' more funds then startups to obtain all approvals and go throughout the trials. Even the research itself would take quite a long time to confirm the research findings, to make a proof of concept. Unlike start-ups spinoffs usually have a higher success rate and after all the processes are passed and the product appears in the market it might turn from the investments consumer into profit generator literally overnight.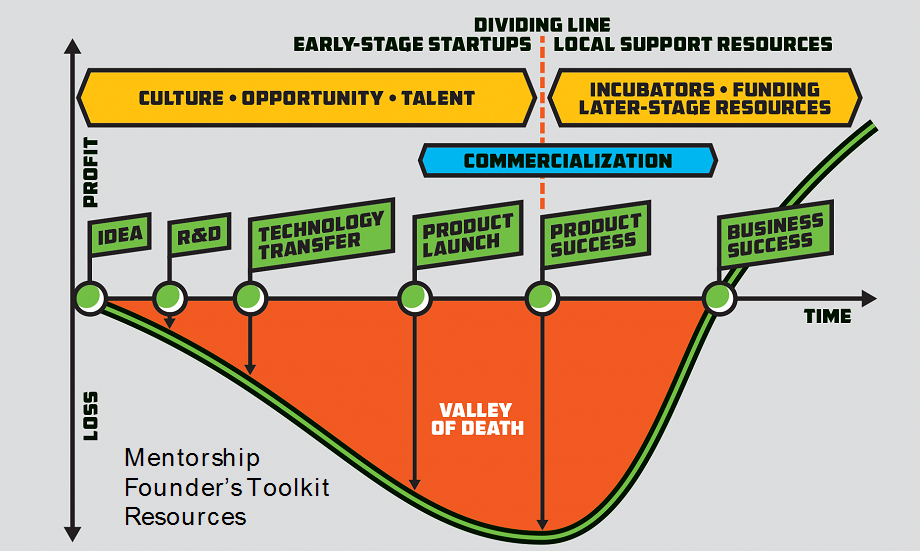 The statistics of classic start-ups shows that the successful company with a high value is reached only after a couple of bankruptcies meanwhile gaining necessary experience, connections and knowledge. A spinoff founder literally has only one chance to turn their scientific technology into a company due to the factors above and do not have the luxury to fail a few times.
On average, a spinoff founder faces two main issues: lack of professional managers, people, specialists in a particular field for a very short term. The second issue is so-called "the valley of death". There is no secret that the biggest problem every start-up and spinoff faces is run-out of funds. Unfortunately, quite often the spinoff founders lack only 3-5 months of financial support to reach the positive cash flow. Firstly, spinoff founders do not know the algorithm of raising the funds. Secondly, they quite often request fewer funds than they require in order to reach a positive cash flow and turn their project into a successful company.
Along with scientists, SPINOFF.COM collaborates with more than 55,000+ professional investors, including family offices, venture capital companies, private equity agencies, business angels and strategic investors as well as with distributors during the proof-of-concept stage. We value their time and money, that is why using all existing tools and resources we distribute the information about the spinoffs among them according to their previous selection.
What is the structure of SPINOFF.COM?
SPINOFF.COM organisation and platform cover the whole globe of science spinoffs and works particularly with North America and Europe in this regard. We are planning to extend our work with the Far East main countries such as China, India, Japan, Korea, Indonesia and Malaysia which traditionally are of high potential both in terms of innovative technologies as well as investments opportunities. Australia and New Zealand markets offer a large number of high-tech projects as well. The only two regions we do not concentrate that much at the moment are Africa and South America.
Currently, there are four departments at SPINOFF.COM. This structure was created with a purpose of covering all scaling fundamentals - from business model canvas, lean methodology to fundraising. Each of the departments is responsible for facilitating the particular need of a science spinoff.
At the first stage, a spinoff goes through a Science Department, which is devoted to the preparation and adaptation of the data needed for the investors. Collecting information and presenting it in the form of professional articles, tailormade interview lays within the main duties of a Science Department members. Intense cooperation with universities and organisations, fundamental analysis and marketing research allows adding more than 500+ unique articles to the platform monthly. Every new scientific project, that has commercialization potential, will be studied and added to SPINOFF.COM database. Tight cooperation with the Science Department includes creating unique interviews with the scientists along with all the necessary information a potential investor might require. This is not the pitch yet, but a wide foundation for making one on a later stage. Each article and interview is pre-approved by the spinoff founder prior to publishing, in order to make sure it corresponds with the scientist's vision. All the services the department provides are free of cost. Upon request, the Science Department team can provide additional services in the form of analytical reports of certain markets to investors for a certain success fee. Science Department is also actively taking part in preparation and participation in various startup fairs and forums in scientific technologies. The Department grows rapidly both in size and qualification. By increasing the team up to 100+ people we will be able to expand our network with the universities and partners and number of high potential spinoffs.
The next department is a Pre-Funding Department, which is focused on structuring and proper preparation of the commercially available spinoff to enter the funding rounds and is required in case there is a lack of necessary components. At this stage, a syndicate is offered as a structure for resolving existing issues. Its task is to make spinoff ready for investors for the smoothest kick start of the business scaling. Our team of professionals can process the product diffusion and support spinoff founders with a market response through the pre-distribution agreements globally in order to increase the company's attractiveness and value. Followed by the final proof of concept as the distributors 'vote' for the product with their money, we can predict the certain reaction of the market to the product. Whether a spinoff founder requires alternative loans, grants, tax breaks or program support (Horizon 2020, Vision 2020) for the innovation and other supportive services such as opening bank accounts for global business expansion and to enter the funding rounds after proof of concept, or support and advantages of science parks and hubs (Canada, the United Arab Emirates, Singapore etc) with wide support and mentoring in business development in this particular region, we can facilitate the connection to get all the necessary information. Missing competence in a team is not an issue with the cooperation with experienced head-hunters. Obtaining solemn approvals, permits, patents and intellectual property protection documents through members of the syndicate with a extensive experience and connections in this area will speed up the process and significantly reduce a financial cost. Creating a media buzz using our media channels (only Facebook promotion gives more than two million unique visitors monthly) can be supported by professionally made media kits, pitch deck and video, web design and marketing preparation by high qualified members of the syndicate.
Funding Department is concentrated on attracting the investments into a scientific spinoff. There are two options for the services. The first option is minimal assistance of the SPINOFF.COM team. The well-established process allows using standard agreement that was specially prepared by our legal partners Bend Law Group in San Francisco, California, that are qualified in legal support of startups and spinoffs and supported hundreds of deals, particularly in debt raising with convertible bonds, made in Silicon Valley, New York and Boston. This type of agreement is called SAFE. The spinoff founder that are ready to place bonds can download it by the direct link and place to the platform directly promptly with the manager's assistance.
The reason, why convertible bonds were chosen as primary option is its convenience - they allow to reduce the time and expenses for the legal support, to significantly decrease transaction process, to reduce the risks for both parties concerning the wrong valuation of the company and as a result to increase the speed of the finalizing agreement between the parties without diluting the founder's impact on decision-making process. Ultimately, we strive to advance to the level when around will be closed within a few days. With equity financing, which requires months due to the huge number of legal aspects that need to be discussed between the parties, taking into consideration all the risks of the transaction and wrong premature evaluation of the company, this speed is difficult to achieve. Therefore, a lot of science spinoffs and tech startup founders prefer to use debt raising with convertible bonds. Even the Facebook began its seed investment round via convertible bonds back in 2004.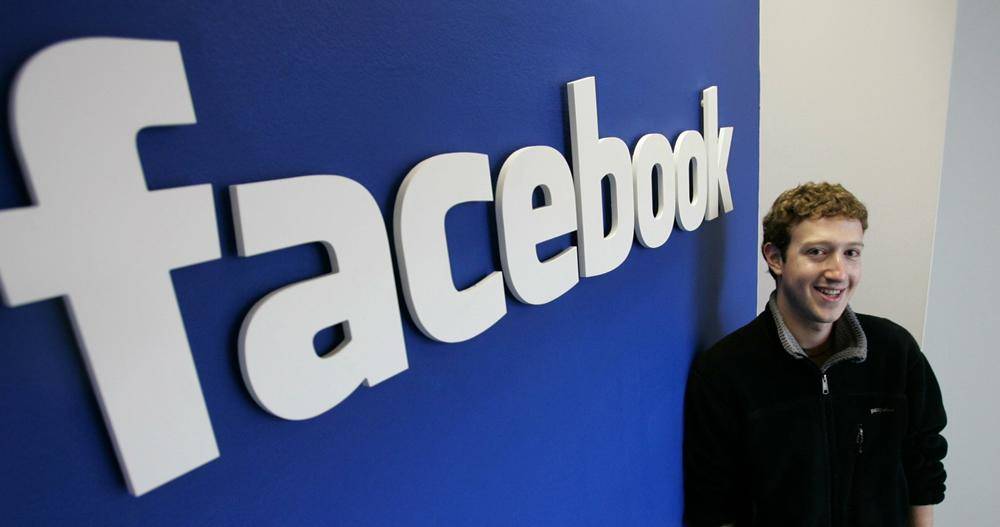 The second option is when leading specialists are syndicated in order to assist a spinoff founder in debt financing. Each syndicate is tailor-made for a specific spinoff in order to properly perform structuring, issuance, placement, selling/reselling convertible bonds or other securities that may fulfil science spinoffs funding demand. SPINOFF.COM represents exclusive spinoffs with a prepared foundation for rapid development to the pipeline of professional investors globally. We work only with partners in leading legal and financial institutions specialised in debt fundraising for start-ups and spinoffs. Various tools and services (AI-driven filtering tool, presentation of a spinoff with a roadshow worldwide, financial valuation and planning, company's due diligence, investors' presentation, marketing, business development etc.) are used to reach the ultimate goal: make a debt financing process with convertible bonds fast and simple utilizing financial instrument that perfectly meets the raising deep tech startups needs and excludes investors risks.
The members of a syndicate would work closely in order to build a strategy through elaborated cooperation and utilizing the information, which was previously stored on the platform, where anyone who interested can BUY BOND with one click of the button. It is formed to reach the ultimate goal - debt financing of the spinoff in the shortest terms. Members of syndicates receive a pre-agreed payment in the form of a success fee directly without the participation of SPINOFF.COM.
Post-Funding Department is aimed at helping to resell the convertible bonds after initial offering at one and only Over-The-Counter (hereinafter OTC) secondary market for science securities that supposes reselling science securities through the platform. In 2019 we are planning to make a separate company that will manage the World's first OTC science spinoff securities secondary market that is designed to resell bonds or notes OTC market is customized to increase the liquidity at the particular market filling it with urgent funding and short-term deals.
It will meet the demand of the investors which already bought science spinoff bonds and, for various reasons, want to resell the bonds. Whether they require the return of the invested funds or they would like to resell bonds to another investor, for example, the strategic investor who is interested in particular product and is willing to wait few years more until they'll get a return on the investments or obtain the share in the spinoff company within the future round and other benefits such as cap or yield. In any case, all the parties will benefit in speed and freedom utilizing science spinoff securities OTC market.
On request, syndicate members may also assist in strategic partners negotiations, pre-IPO and IPO company selling, reselling to strategic investors. Using the corporate experience SPINOFF.COM aims to provide the maximum benefit and at the same time not to lower the cost of spinoff company.
There are 25 in-house employees who work one to one with spinoff founders and investors every day. We are covering the whole world via multinational, professional and reliable in-house team of spinoff analysts and investor relations managers, lawyers, business advisers, IT specialists, designers, web-developers and other syndicates members, providing spinoff founders and investors with the best services in science spinoffs to the business process.
We made sure the organisation is convenient both functionally and logistical. Currently, SPINOFF.COM is headquartered in Bulgaria, European Union. There are three back-offices: both in academic and industrial centres in Kiev, Ukraine, in Saint Petersburg, Russia and in Mumbai, India with logistically convenient locations. We are working on opening an office in London, the world's biggest financial centre.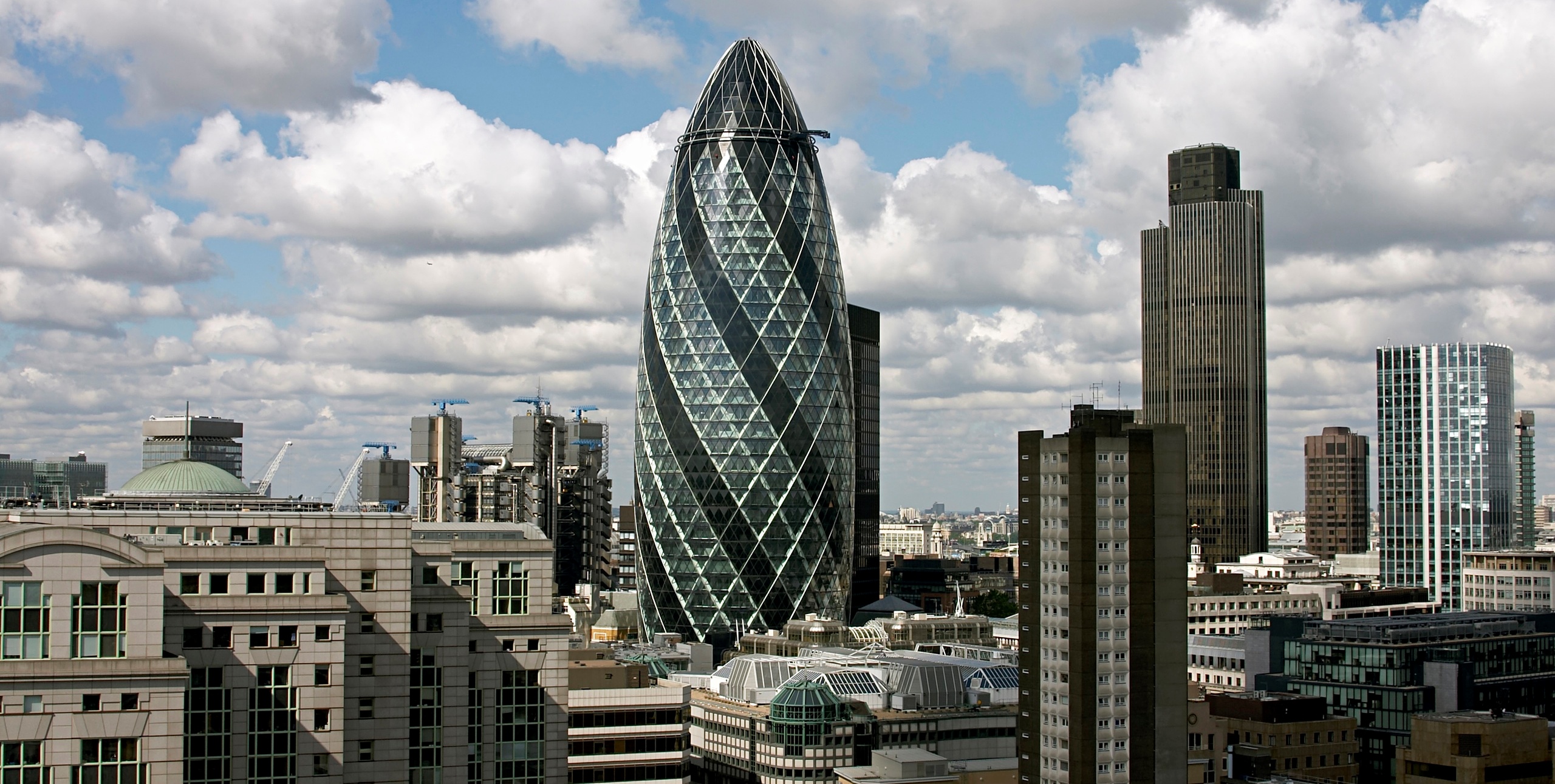 Is there any fee for SPINOFF.COM clients?
Based on our vision of transforming the scientific inventions into benefits through open innovation concept and all services related to SPINOFF.COM platform is free of cost. Our organisation was founded with non-for-profit purpose, so far 1 million Euros has been invested and we plan to expand investments in order to expand the team to provide services for a larger number of scientists. Any scientist with a perspective technology will receive assistance from our team of in-house professional journalists, create a tailor-made interview about the technology. A spinoff founder has an option of editing the interview without the limitation in time if any changes are necessary. There is enough space, 10 GB for each spinoff, to share all the necessary details about the project (the interviews and articles with pitch videos, audio files, presentations, financial statements and related documents that might be interesting to investors). We guarantee 2 million+ unique views of the promotional video through our media channels during the first month. We provide one-hour-free USA/EU attorney consultation for prospective spinoffs and options of syndicating with the leading professionals and centralized complete debt financing platform. The platform facilitates all needs using AI-driven filters any scientist can monitor whether a problem they work on has already been resolved by a different invention, how a specific field is taken and what are the current tendencies. It is aimed precisely at helping scientists to limit their work with funds and to work with any investors/spinoffs directly without a third party. We value scientists' contribution and above-mentioned services that are provided to every scientist on the platform are completely free of cost.
At the same time, the investors receive systematized information about 5,000+ new spinoffs per year; select particular field of interest, region, stage of development, etc. utilizing AI- driven filters; get access to one of a kind over-the-the-counter secondary market; receive 24/7 live online support to answer all the questions and a single database with all documents in one place, upon signed NDA. This complex of services creates a single pipeline for an investor with any focus (whether it is venture capital, strategic investors, family offices, private equity etc.).
If we utilize a standard product debt raising model which is very simple and passes through the SAFE contract, in general, this process is easy to standardize and centralize. It requires a minimum of time and effort. In this case, our participation in fundraising is limited only by the fact that we are generating the received information on particular science spinoff and place the information on convertible notes on the multi-channel platform. This simplification leads to one of our goals in creating a source, where all spinoffs are located as Wikipedia of spinoffs. We believe, it is unreasonable charging any side for the services above, as its convenience is based on automatisation of the presentation and is beneficial both for spinoff founders and investors.
For many years, our team that came from father's company was engaged in distribution activities. We worked with variety of companies, especially from Asia, East Europe and Persian Gulf, mostly in medical and life science fields such as Niance, the famous Swiss brand in skin care and Biopeptix, the famous Israeli company which is a leader in innovative cosmetic products that are based on the latest research findings in dermatology.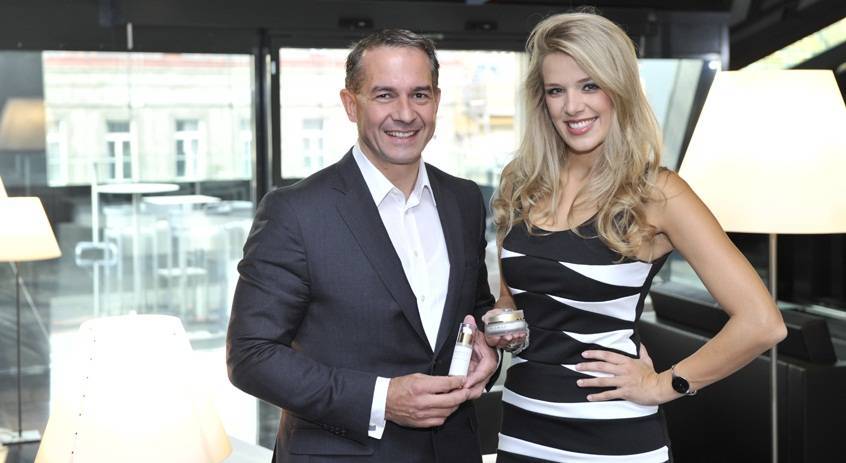 We helped high-tech companies to build distribution network developing strategies, making analytical reports of markets, mainly of emerging markets, that have certain peculiarities. We obtained essential experience in this sphere, moreover, this provided and still provides us regular income and allows to be independent of external sources of financing.
There is no hidden cost throughout the process for both sides (neither investor nor the spinoff founder). The commission is taken only in the case when the additional services are required. Fair compensation of time and efforts is legit towards the members of the syndicate, which develop strategy and marketing analysis, or towards SPINOFF.COM as a success fee in case of participation in fundraising, making the roadshow, working with investors etc. It depends on specific features of a spinoff and the members of the syndicate who are involved and are specified for each individual case and stipulates in the contract (e.g. some spinoff will require attorney's consultation, while others already have an attorney they work with, etc.). Additionally, the members of syndicates have the option to donate to SPINOFF.COM.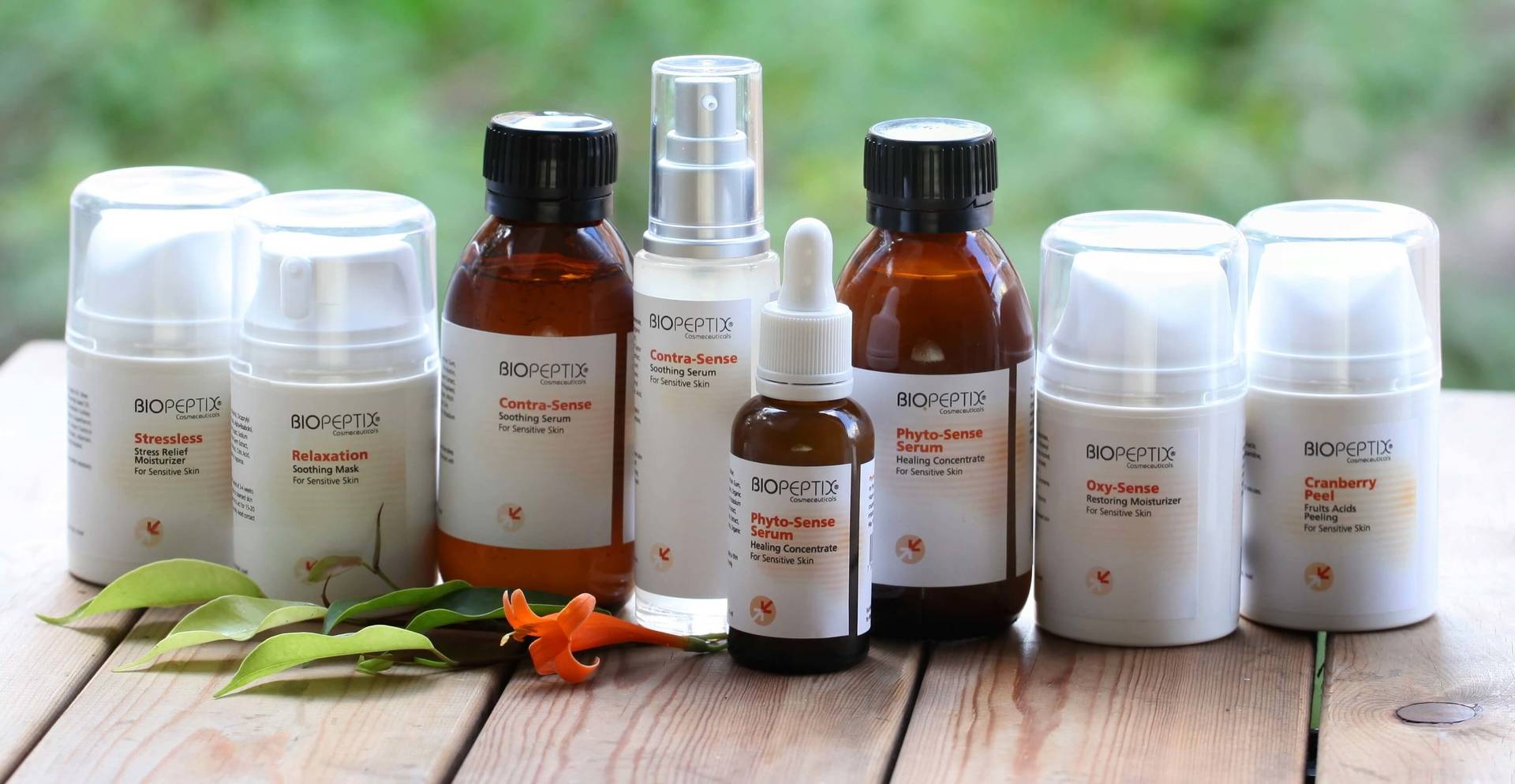 What is the USP of SPINOFF.COM?
There is a huge number of very professional companies, investment funds on the market that supports scientific startups. Our significant difference from such companies is that SPINOFF.COM covers the entire world market, creating a single pipeline for all spinoffs and all investors, who are interested in spinoffs. Taking into account years of experience while working on product diffusion and building distribution network for deep technological companies, we understand how to generate a cash flow and make a proof of concept. We know all the peculiarities of this process very well. Starting from company's foundation in particular country we know how to adapt the strategy, do a business planning, create a brand. We can assist with fast market penetration and help to generate a fast turnover. We know a competitive environment globally and we can make a high-quality profile and credibility check for each potential spinoff in order to avoid any misunderstanding in the future. Simple assistance is not enough, knowing that, we offer science securities solutions, located within a single organisation - tailor-made strategies and practical steps towards building a successful company.
What are the future plans of SPINOFF.COM?
Ultimately, we secure a place on our platform and offer our assistance to every world spinoff. Utilizing advanced AI filters, we will make sure all the data is strictly structured and handy to navigate, creating a single pipeline for all spinoffs and investors. Our contribution will save the scientists time and effort to gather necessary funds and any support they would require and eventually will take only a few days to process. This confidence is supported by existing multi-channel network, a professional online platform with access to the leading market players, the experience and quality of the team and syndicate members work. We are striving for automatization, centralisation and standardisation of both the external and internal processes. We want to avoid a situation, where an invention was not implemented into the society just because a scientist could not find support. If Dyson started his project now, we would be the first one to give him a hand.
We believe that there should be a secondary market of the science securities, so that investors can sell either to a strategic investor interested in the particular field or to someone else who is willing to wait a few years more until it will receive the high return of the investments or other convertible bonds benefits as cap and yield. OTC market is the next step in transpiration of the market, adding additional value to the convertible bonds. SPINOFF.COM is able to utilize the necessary functions with the centralized, professional, unified platform where any information about all science spinoff securities and a professional team that could create syndicates is possible to find and close the deals in the shortest period. As the number of spinoffs increasing, we aim to expand the regions, which are usually underestimated - Asia, in particular, India and China will have an opportunity to develop on a world scale. It is crucial to increase the number of the syndicates' members and full-time employees. The marketing department will require expanding to accelerate media support and digital amendment. Having this in mind, we will strive to create syndicates only with the leading specialists in the field.
Which piece of advice would you give the scientists aiming to commercialize their idea and to make a successful spinoff?
Based on a significant amount of spinoff companies we have analysed during these years, the main piece of advice we can give is to find the right timing for the creation of a spinoff. Too early might cause the technology not to be ready for stepping into the market, missing contacts, missing competent team or reputation in the market might cause the business failure. Holding the idea for too long is no less dangerous, along with the physical ability a spinoff founder to promote the company, which can be lost; keep in mind technology development speed is very high now.
Another point is the detailed analysis of the existing and, what is more important, missing competencies within the company. You need to see the problem clearly in order to solve it. You can either do it yourself, or use assistance, but once you find out a missing link on your team, make sure you get the best specialists, especially in the field of law. This is one of the mistakes when spinoff founders are trying to hire people they know with a similar competence. A spinoff requires professionals specialized in start-up and spinoff projects. You should never ever try to save on good lawyers – their highest qualification is vital for the proper funding, development and initial success of the company. You are free to check the best legal specialists in our Syndicate members and check the best specialists with the wonderful professional record.
The final advice is just like building a house, building a company would take twice more time and twice more funds, than your plan originally, so make sure you have enough of both. The 21st century is the best time for scientists to create their own business. The main advice that we can give sounds like Lord Winston Churchill's 'Never give in. Never give in. Never, never, never.'