Our World's #1 Venture Client Platform is the fastest way for new Spinoffs to get Enterprise Customers, Purchase Orders, Revenue, and Trade Finance.
WHAT IS SPINOFF.COM?
SPINOFF.COM is The World's #1 Venture Client Platform that provides new Spinoffs with all needed offline and online services and solutions to get the first international customers (Venture Clients) the fastest way. As a platform of in-house and outhouse professionals in international sales and marketing, our teams work for Spinoffs as their outsourced International Sales & Marketing departments. We find Key Accounts i.e. Enterprises outside Spinoff's domestic market and provide hands-on support to go from local to global. We operate in European Union, Eastern Europe, Commonwealth (India, Pakistan, Bangladesh) and Persian Gulf countries (Iran, Iraq, Kuwait, Saudi Arabia, Qatar, Bahrain, United Arab Emirates and Oman). 
Why do Spinoffs need our services?
We know first-hand that not a single Spinoff has a professional International Sales & Marketing team, resources to support it, a network of contacts within global Enterprises and the competence to professionally conduct international sales and marketing with corporate clients. Therefore, we can become docking station for Spinoff, when it is the most needed, and cover the lack of competence and resources. We form our International S&M teams overnight. Our goal is to provide Spinoffs with all resources that allow generating additional revenue and cash flow scale-up X5-X10 within 3 years.
What makes us unique?
Alexander Miller founded his company after 15 years of extensive working experience at top management positions in International S&M in the leading corporations (e.g. Siemens, HeidelbergCement Group, GFK, WashTec). This experience allows us today to work with a variety of innovative deep tech companies that are looking for their partners and customers among leading Enterprises. Our main USP is that we know from A to Z all the details of the process of selling new Spinoff product/technology to the Venture Client the fastest way because we've done it multiple times. We also have a professional team, which consists of 23 in-house specialists, outhouse Syndicate Members which can be integrated into the process upon request. Within years, we have earned recommendations and authority and know the Decision Makers within the Enterprises. 
Our main USP is:
international S&M proficiency;
deep understanding of inner purchasing processes of the leading Enterprises;
personal connections to Decision Makers in global corporations;
flexible plug-and-play model of International S&M department;
unique success fee model based on results.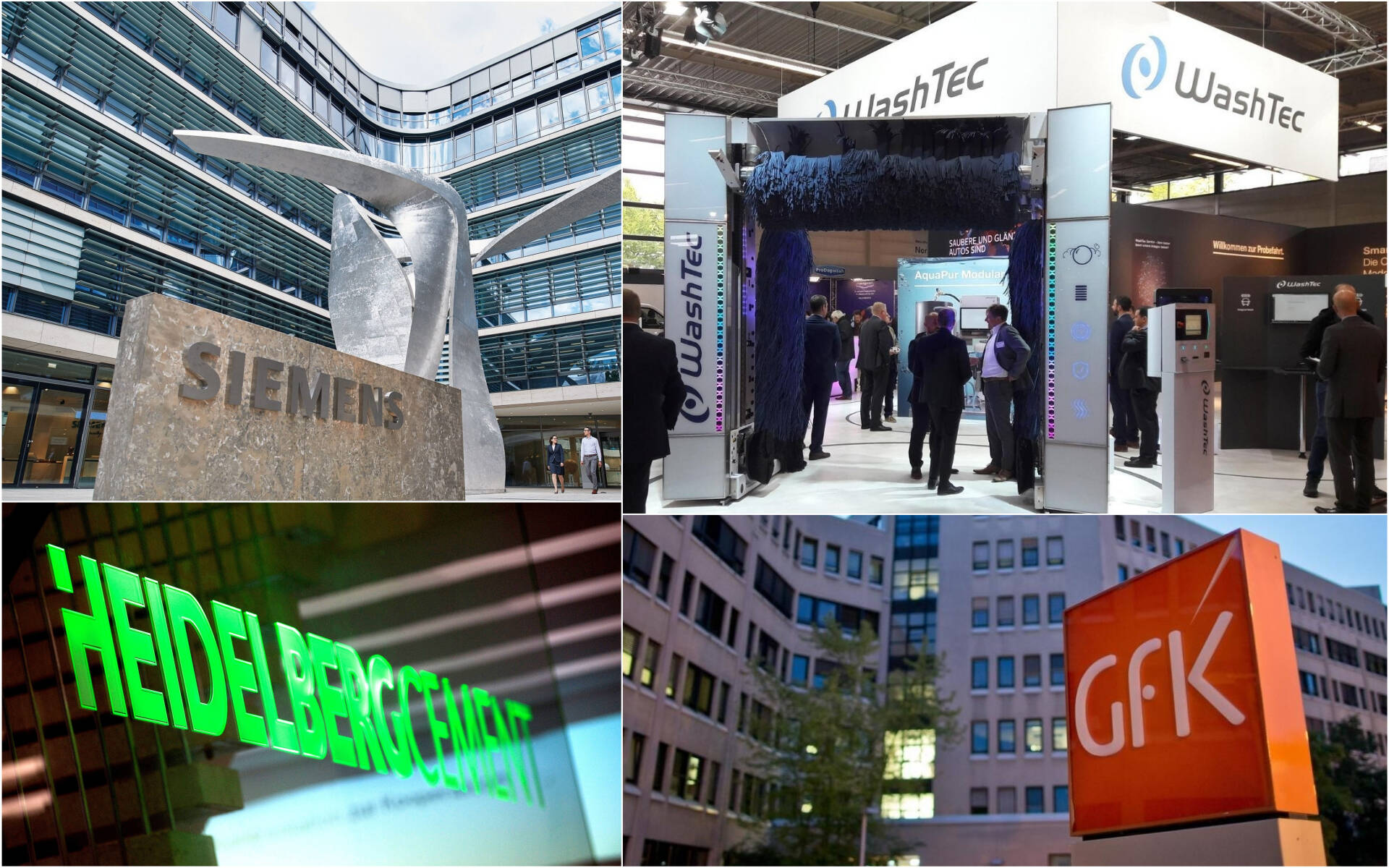 How does the process of selling Spinoff product/technology to Venture Client work?
During our mutual work with Spinoffs, we professionally lead and manage the whole process of set up the sales and marketing strategy, sales plans, Venture Client scouting, negotiation and signing the first purchase order by Venture Clients, set up the whole process of mutual work between Spinoffs and Venture Clients. After we've built the strong foundation of international marketing and sales (on average it takes one to two years from the beginning of our work) i.e. supplied with a network of Venture Clients,  scale-up the cash flow we can leave the Spinoff 'freewheeling'. Here are the following steps of our work:
perform an international business analysis;
create a budget, develop international sales and market strategy;
make Spinoff's products/services market-ready;
dock and deeply integrate our International S&M teams into the Spinoff (if required, we can rapidly scale-up the team from 2 to 10 members);
identify the potential customers within our network of Enterprises;
make the right "warm introduction" to the right people within Enterprises;
implement the entire sales process (logistics, certification, customs clearance, storage, etc.);
make deep training of International S&M team and undock.
Our business model and how do we manage to earn?
Since our work is based on a success fee only, we invest our own resources to build the process of International S&M for Spinoffs from scratch until the first order by Venture Client. This process usually takes on average 9 to 12 months. During this time our team of International S&M department works with Spinoffs for free, extensively developing international sales of their product/technology to Venture Client. This means not just close to 0 but absolutely zero risks for Spinoff. Thus this year-long period is a kind of "Valley of Death" for us since in a case we won't be able to generate for Spinoff a significant additional cash flow from a new Venture Client, we will have to write off all expenses as our losses. In other words, if Spinoff doesn't generate additional revenue we always lose. We make money only if Spinoff receives additional cash flow as a result of our work. In such a case, we receive a previously agreed commission to cover all costs associated with a full suite of international S&M (personnel costs, travel and communication costs, infrastructure etc.). As a rule, capital turnover begins only during the second year. This is when we start to earn money and the first profit. To cover the expenses of the first and second years, our business model assumes long term commission agreements (3-5 years since the very beginning of work on projects) from which we usually earn no more than 1-3 years. Statistically, our resources allow us to work with 15 projects per year. According to our calculations, if 10 out of 15 Spinoffs fail, we get into the zone of high risk. Therefore, before we start working with Spinoff, we make the deep cashflow scale-up analytics with the given Spinoff. We work only with those Spinoffs which we have the same strong faith as their founders and after the deep preliminary analytics. Our selective approach allows us to remain profitable and to invest our own resources in new projects. We are guided by the principle first making money for Spinoffs and then for ourselves.
How do we reallocate the commission received from previous projects to current?
We reimburse current expenses by the commission from previous successfully implemented projects and we finance the teams for 1-2 upcoming years when launching the new Spinoff projects thanks to the company's cost optimisation. At the end of 2018, we moved from Munich, Germany to Kiev, Ukraine that allowed us to reduce total costs almost three-fold. This allows us to significantly optimize our cash flow and remain the one and only in the market who implement such highly-efficient Western business model at a professional level in a much more cost-effective way. Benefits of our cost-effective business model:
low professional manpower costs (cheaper than in India);
infrastructure cost is 2-3 times cheaper than in Munich;
good geolocation and cheap flights both to Asia and Europe;
a special registration as an innovative company ensures no VAT deduction and relief from the most taxes (total tax we pay is about 6 % from the revenue);
flat management with no bureaucracy;
a significantly lower level of social and other payments related to personnel (maternity leave, annual leave, pension contributions, etc.).
How can we help if Spinoff needs extra capital or financing to scale-up production?
Since we carry out rapid international sales growth for Spinoffs, this often requires immediate additional capital investments for scaling-up the production capacities. To cover this gap between production capacity and demand, together with lead investors we can find required trade finance and capital fast.
That's why, in addition to our offline services, we created online part of the Platform where we publish information about all Spinoffs that are looking for Venture Clients and also different forms of financing required for their company growth within our articles/interviews. In such cases, together with information about Spinoffs, we provide an overview of the types, terms and conditions of financing they are interested in. For the convenience of Venture Clients and Investors, we also made advanced AI-driven filter that allows hiding unrelated Spinoffs that are out of their focus, to customize the interface, and synchronize the settings on all gadgets. The AI-system allows consolidating filtered information into narrow reports with all necessary attachments and visuals, which can be used online as well as offline in the form of a Professional Bespoke PDF Report (an example of a report with all Spinoffs from North America), and downloading the search results in a matter of seconds. As the value-added services, for big Venture Clients and Investors, we can outsource the scouting of Spinoffs they might be interested, and prepare the information with required frequency, in any convenient form and tailored design.
How do we help Enterprises to stay ahead of global innovations?
If there is a certain need for identification of Spinoff technologies, that are not commercialized yet and it will spin off in the near future, we outsource deep scouting of such technologies (under NDA only) upon request from Enterprises. Such early identification provides Enterprises with a competitive advantage to become the first Venture Client of immature innovative technologies and negotiate about other forms of the partnership with the Spinoff founders before appearing on the global radar.
How can we help the Spinoff founders whose company wasn't set up yet?
If the future Spinoff founder wants to set up a company and find Enterprise to become its first Venture Client, we can dock and take over the whole Spinoff company's foundation process if the founder doesn't have any business competence to do this. We can outsource resolving IP issues between the future Spinoff and its parent structure, build appropriate management structure after careful selection along with leading head hunters, as well to solve other financial, production and legal issues of Spinoff company incorporation. We usually undock upon commercialization of the company, when everything works properly and the strong management team is on board. Spinoff immediately starts working with a real customer from the first day of the company registration and obtains 100% prepayment and cash flow for further development. This partnership benefits Spinoffs avoiding "Valley of Death" and bootstrapping. Spinoffs who founded the company and already get into first contracts with large Venture Clients that become future anchor clients in case of a successful pilot project, receive prepayments and start constantly generate cash flow. For such companies, it becomes a dozen times easier to get the cash inflow from Venture Capitals and other investors. In some cases, Venture Clients may act as investors in seed and A rounds. The constant revenue from Venture Client for the purchase is a kind of "proof of concept" that shows the Spinoff is ready for global market penetration. Accordingly, this simplifies the Spinoff scaling-up process and going through the next investment rounds. Contract with few Venture Clients at once means for Spinoffs significant cash flow growth. Our assistance during the company's foundation allows the future Spinoff founder to organise a company avoiding deadly mistakes. 
WHAT IS SPINOFF?
Spinoff as the term dates back to 1976 when it first appeared in the Spinoff, NASA publication, which since then annually highlights technologies spun off from space research. Originally, a Spinoff is a company separated from a maternal structure e.g. university, non-commercial organisation (e.g. NASA) or a big corporation, with a purpose to commercialise certain product or technology. As a rule, behind each Spinoff, there is always a founder and/or a team which has been working in a certain parent structure for many years. At some point, Spinoff founder decides that his knowledge or technological know-how, developed within this structure, could be better commercially exploited as an independent company to unleash the full potential. 
Please find an official video about NASA Spinoff Program:
This was the path followed by a successful Spinoff Brandquad, product content management suite for manufacturers. In 2015, Philip Denisov, the founder, presented the prototype of Product Information Management system to CIO of L'Oreal that became its first Venture Client. With such a solution, all business divisions of the company were able to work quickly with product data and combine all the product information into a single smart directory. The annual contract amounted to 30K euros. For 3.5 years Brandquad has developed from a one-client project to a company which product is integrated into the systems of the global market leaders such as Nestle, P&G, Henkel, Bayer, Unilever, Hasbro etc. Its annual revenue amounted to €800K and grew three-fold.
One more bright example of cross-industrial Spinoff is called Geltor, bio-design technology company, which is aimed to spearhead the use of bioactive proteins like collagen across new categories. The Spinoff has identified type 21 of collagen as a critical precursor to human collagen as an essential component to the maintenance of skin elasticity and youthfulness. Co-founders Alex Lorestani, PhD, and Nick Ouzounov, PhD, founded Geltor in 2015 and have raised $18.2 mln in Series A round led by Cultivian Sandbox Ventures, in October of 2018. Kolmar Korea, the global contract manufacturer of Pharmaceuticals, Cosmetics and Functional Health Foods, became the first Geltor's Venture Client. Currently, HumaColl21™ is being used as the hero ingredient in AHC's, best selling anti-aging eye cream of the leading Korean manufacturer. 
WayRay is a Zurich-based Spinoff, originally came from Russia, that develops holographic augmented reality (AR) technology and hardware. The company started with Vitaliy Ponomarev's (the Spinoff Founder) idea of creating the holographic head-up display for automobiles. Causing a sensation, the technology became the world's first holographic navigation system which was able to attract the attention of the largest players in the automotive industry and not only. The company has raised $80 mln, with an estimated $500 mln company's valuation, in Series C round led by automotive industry leaders PORCHE and HYUNDAI MOTOR and Chinese tech giant Alibaba. 
Boston-based spinoff company Ginkgo Bioworks that creates customized products using biology by programming microbes got Roche as the first Venture Client. Ginkgo will continue to search for a new class of antibiotics with pharmaceutical giant Roche utilizing Warp Drive Bio, the genome development platform that will help to move ahead in the search for new antibiotics and other pharmaceutical applications ( more by the link). The Spinoff was established in 2014 by the team of PhD students from Massachusetts Institute of Technology or MIT. Seeing the uniqueness of the technology, the strongest team behind and the high market potential, it was greatly supported by YCombinator. Today the company is valued at almost $1 billion.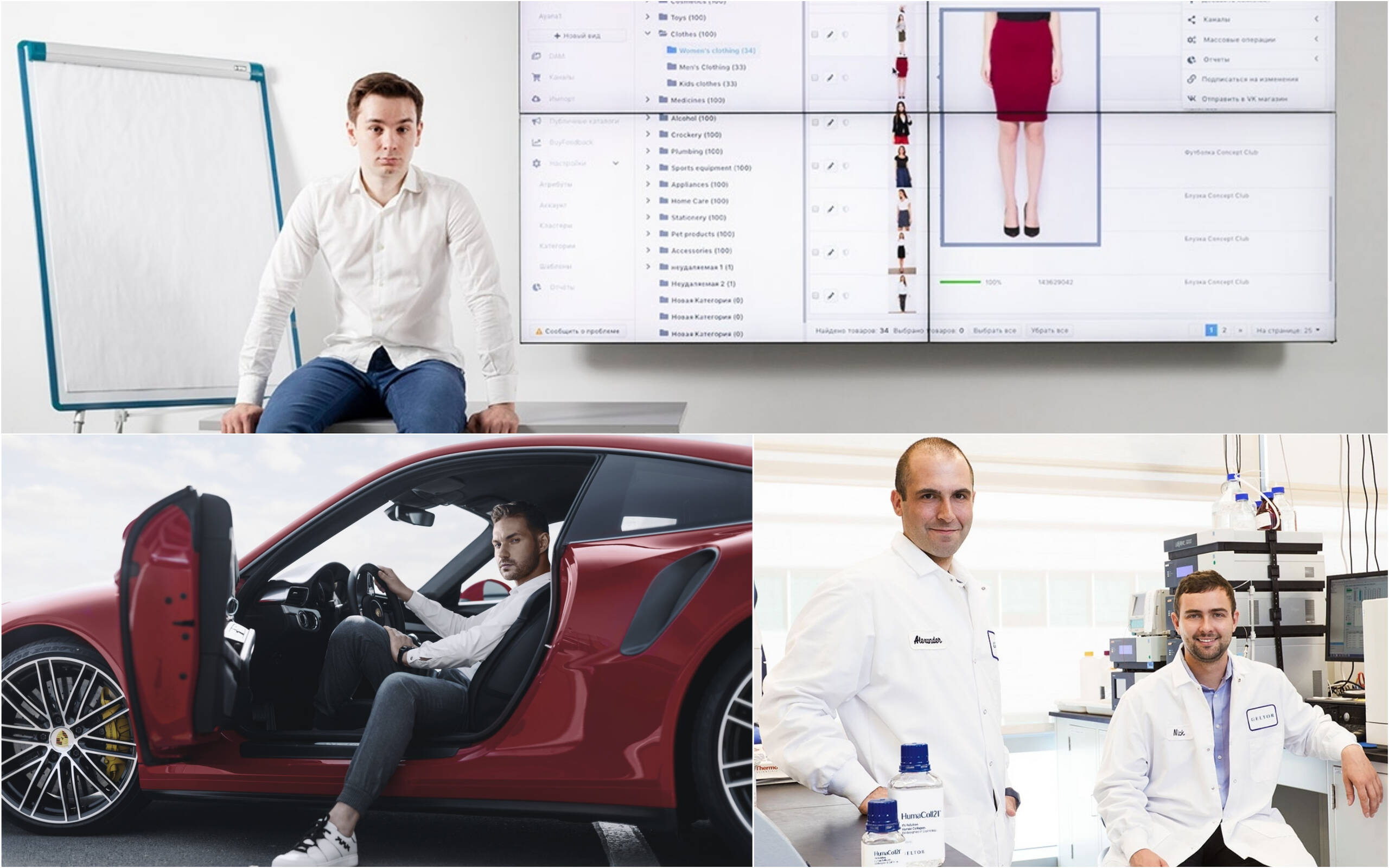 WHAT IS VENTURE CLIENT?
Venture Client is an Enterprise that places the first purchase order of Spinoff product, service or technology. Venture Client becomes the first influential customer of a Spinoff at an early stage that provides 100% prepayment and takes over all additional costs associated with the adaptation and development of the product for own needs. During the Enterprise sale, Spinoff founder gets the first purchase order together with a supplier status, supplier number and revenue for the order. Such totally novel Venture Client model was recently introduced by Gregor Gimmy, a serial entrepreneur that created BMW Startup Garage, the Venture Client Unit of the BMW Group and the first gateway for startups into multi-trillion dollar automotive industry. Venture Client Unit is a novel solution for Enterprises to leverage cutting-edge technologies from external Spinoffs and solve challenges during pilot projects with those Spinoffs across all business units. The Scandinavian example of BMW Startup Garage is Combient, a Venture Client Unit of 28 leading global Enterprises, operating in a variety of industries. The Combient companies generate over €150B in annual revenue and employ more than half a million people worldwide. Compare to Venture Capitals, Venture Clients do not invest and do not ask for shares or equity that means non-dilutive and no-strings-attached partnership.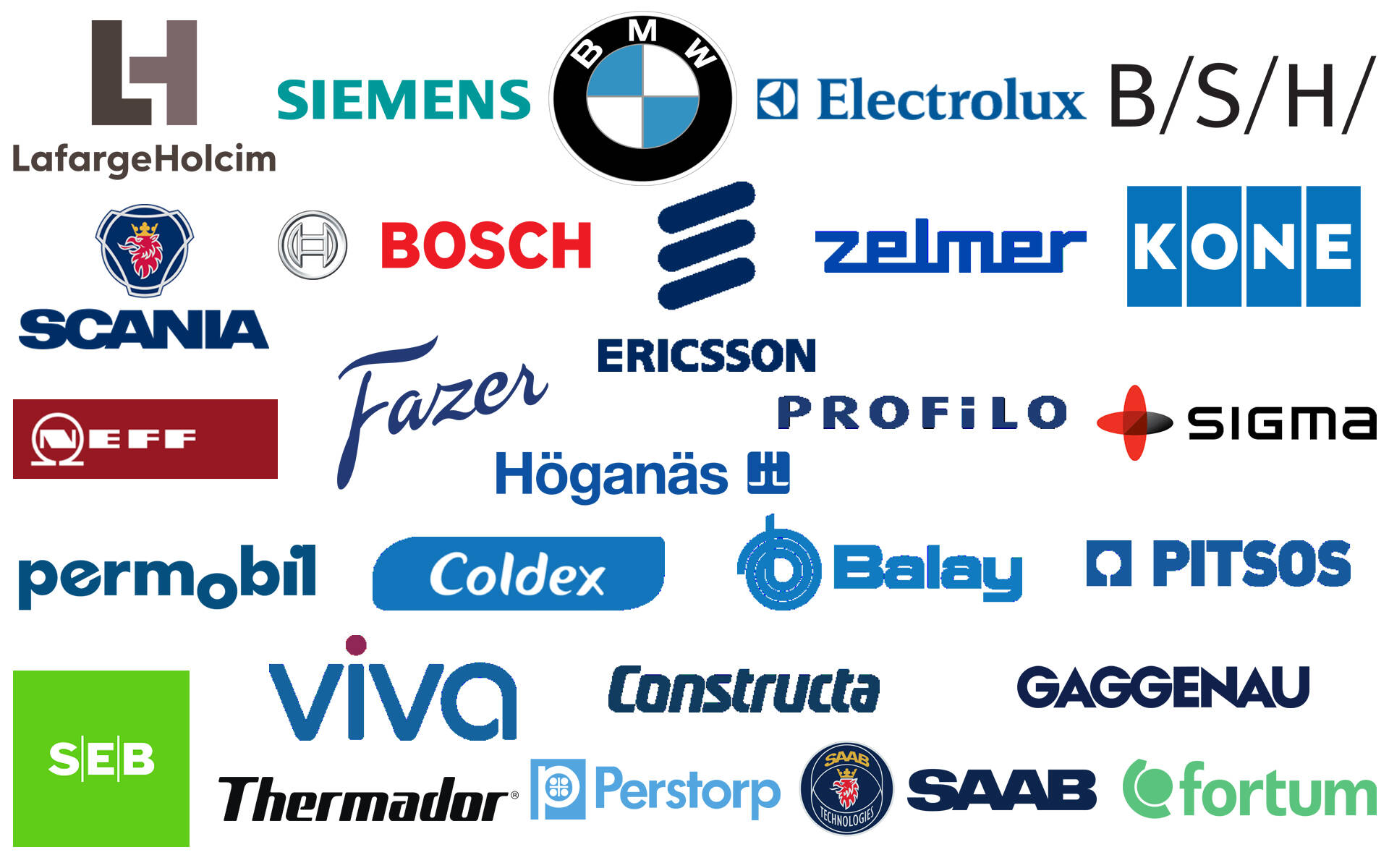 In this video, Gregor Gimmy, the creator of the Venture Client model tells in details about how BMW has transformed the model of partnering with Startups and Spinoffs from classic Venture Capital approach to Venture Client Unit:
Benefits of Venture Client for Spinoff:
100% prepayment for the first placed order;
first international Key Accounts as Venture Clients;
increased international Sales and Profits;
well-established international S&M strategy;
value proposition - first customer and early adopter of product, technology or service with a powerful brand;
full funding for the ready-to-market product development from just a prototype;
quick adoption of the purchased technology which immediately applied into a real product;
reference, proof of concept of product, technology or service;
a possibility to sell a product, technology, service to the global network of Enterprise's clients;
no need selling equity or shares, no diluting;
secures a special supplier number, the purchase order to claim the Enterprise as an actual client;
deep competence, vast experience and connections;
the virtuous cycle that speeds up a product and business development;
if necessary, access to the IP portfolio of the Enterprise, required for the prototype adaptation into the final product;
significant cash-flow development with follow-up orders in a very short time.
Benefits of Venture Client for Enterprise:
early access to promising new technologies to keep the leading position on a market;
increasing the quantity and quality of Spinoffs with which it interacts;
customization, pricing and time-to-market advantages;
strategic insights into new technologies and markets;
low cost and riskless partnership to accomplish strategic innovation goals;
a solution to current problems in core and supplementary businesses;
acceleration of the entire innovation process and the interaction of all business units;
no need for high-risk venture investments;
no competition with multibillion-dollar professional Venture Funds;
no problems with selling equity, closing down the company as in case venture investments.
Future Growth
Total investment into The World's #1 Venture Client Platform up to today has reached over €2 mln and over 120,000 working hours of the team of in-house employees and external syndicate members. We plan to invest around €3.5-4 mln for further growth within the next three years, extend our team to over 100 employees in all four locations. In 2019 we plan to open a representative office in the New York area in order to have a better interface to North America academic organizations and our clients in this region. We also plan to actively invest in the development of our offices in Kiev, Ukraine and Mumbai, India.