SDB is the world's largest database of spinoffs and spinoff technologies. Our in-house professional team makes by hand over 8,000 high-end articles and interviews with spinoff founders from over 600 universities per year. The information about science spinoffs from the SDB is shared at least once a month in a form of Individual Reports with 27,500 professional Investors (VC / PE / FO, Money Lenders) full list spinoff.com/investors and over 3,000 MNCs (e.g. 92% of Fortune 500) full list spinoff.com/mnc that are focused on the deep tech companies. Over 2 million students, PhD students and PostDocs, professors and MDs, specialists from R&D visit our SDB every month to get acquainted with the new technologies in the area of their professional interest. Our user-friendly SDB filtering tools utilize simple and affordable interface. SDB allows to save and print out the information in all necessary formats. One-Click-Reports (OCRs) in own tailored design are ready for one-click downloading, printing and sharing even without reference to SDB. After one click on a link/button for downloading, each report re-generates by our AI-System with all newcomers included that makes it Up-to-Second actualized. Our ultimate goal by 2020 is to digitize the information about 90% of all world's spinoffs and spinoff technologies with a high market potential (over 20,000 new spinoffs a year). SDB and all its functionalities are completely free of cost for all market participants. It runs on our own physical servers located in Munich (Germany), providing users with safety opportunity to download reports of any size at a speed up to 2 GB/min. We are a Non-for-Profit organization of 24 in-house academical professionals based in 3 offices. SDB is funded by donations, grants and our own investments in promising spinoffs.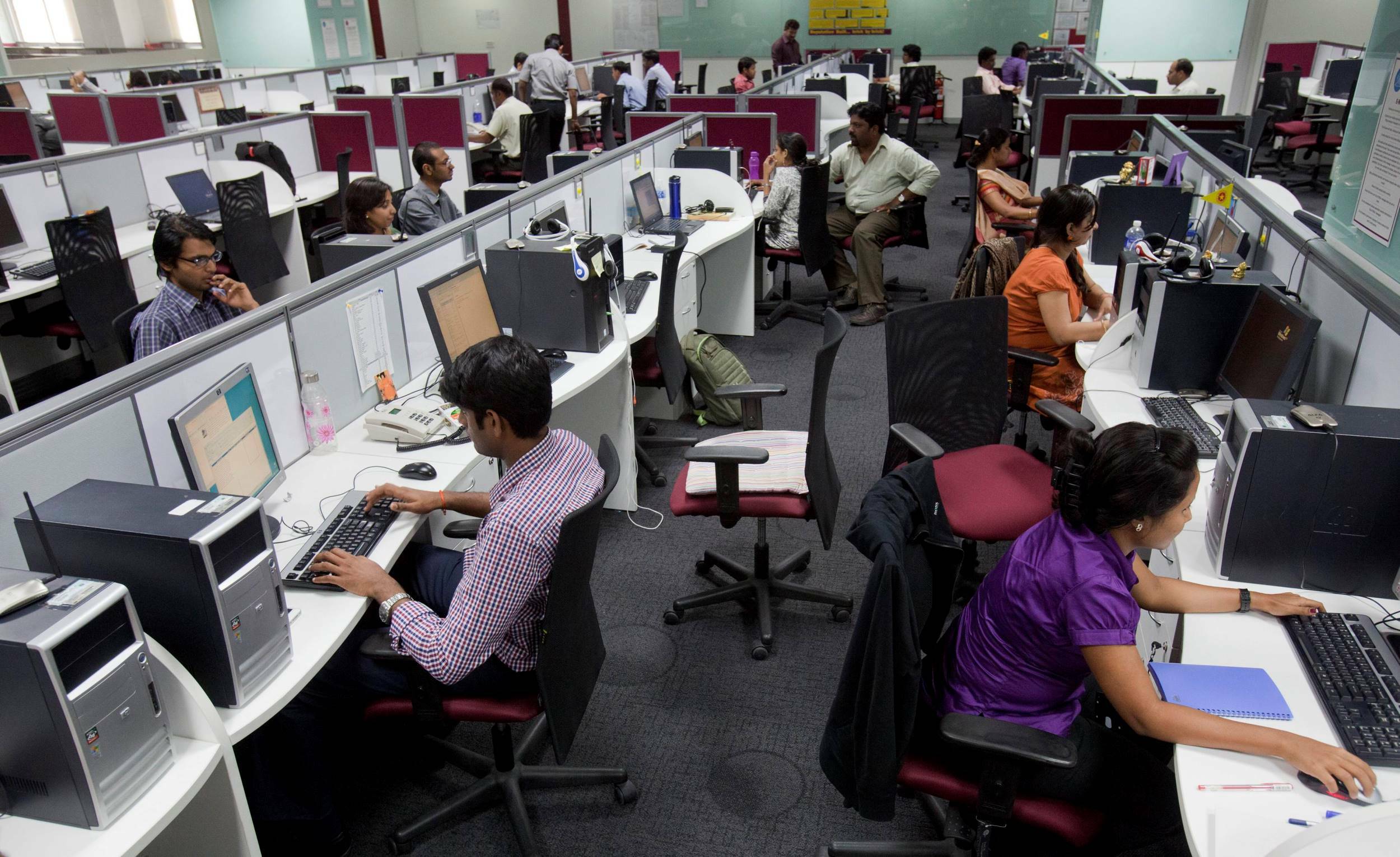 WHAT IS SDB?
USP of SDB
What is the USP of SDB and the difference from other platforms, systems, DBs and professional media, such as Crunch Base, CB Insights, New Atlas, Wired etc?
While Crunch Base is the largest database of all investment companies in the world and a frontrunner of providing their insights and investment rounds' analysis, our SDB focuses solely on science spinoffs and spinoff technologies. Thuswise, you won't find any information about startups with the founder at the head that has no deep academic background and R&D experience in his field. Unlike databases similar to Crunch Base, we highlight each spinoff technology and company with very deep analytics, supplied with a large number of additional materials, attachments and videos, that are safely stored at our Made-in-Germany servers. Many spinoff articles are made in the form of a detailed interview with answers to the numerous questions that interest potential investors and partners. In contrast to Crunch Base alike information systems, our SDB contains information about all deep tech companies that have already closed their investment rounds, as well as about scientists who are just planning to set up their own spinoff company, ready to sell or license spinoff technology.
Platforms such as CB Insights prepare the best analytical reports and maps on the status and prospects of various niches and markets of deep tech and companies in the healthcare and biotech industries. SDB doesn't make such analytical reports and strategic forecasts. Our only focus is a raw information DB, where anyone is able to get all the information on each science spinoff in the world.
The most popular media channels like New Atlas or Wired describe all innovative products and technologies in a format that is interesting for the general audience, without a clear division neither by the results of R&D nor by groups of companies e.g. MNCs, universities, large IT companies, etc. SDB focuses on industry professionals, resulting in the terminology, format and volume of information, that probably would be either incomprehensible or boring for the average reader. Given the clear focus on the professionals, SDB allows to search, filter and select science spinoffs into the report automatically and manual elect supplementarily afterwards. The search results could be saved in almost all professional formats for further presentation or analytics.
SDB and all its functionalities are completely free of cost for all market participants.
A story of SDB Creation 
After top management experience in architecture and implementation of AI Market Information System (MIS) at Siemens, HeidelbergCement Group, and academic foundation from Friedrich Alexander University and GFK, the founders decided to implement the SDB initially for their own academical needs, during PhD Thesis dedicated to spinoff diffusion, and later on, SDB was open for a broad access to Investors, spinoff founders and all professionals involved in a science-to-business process.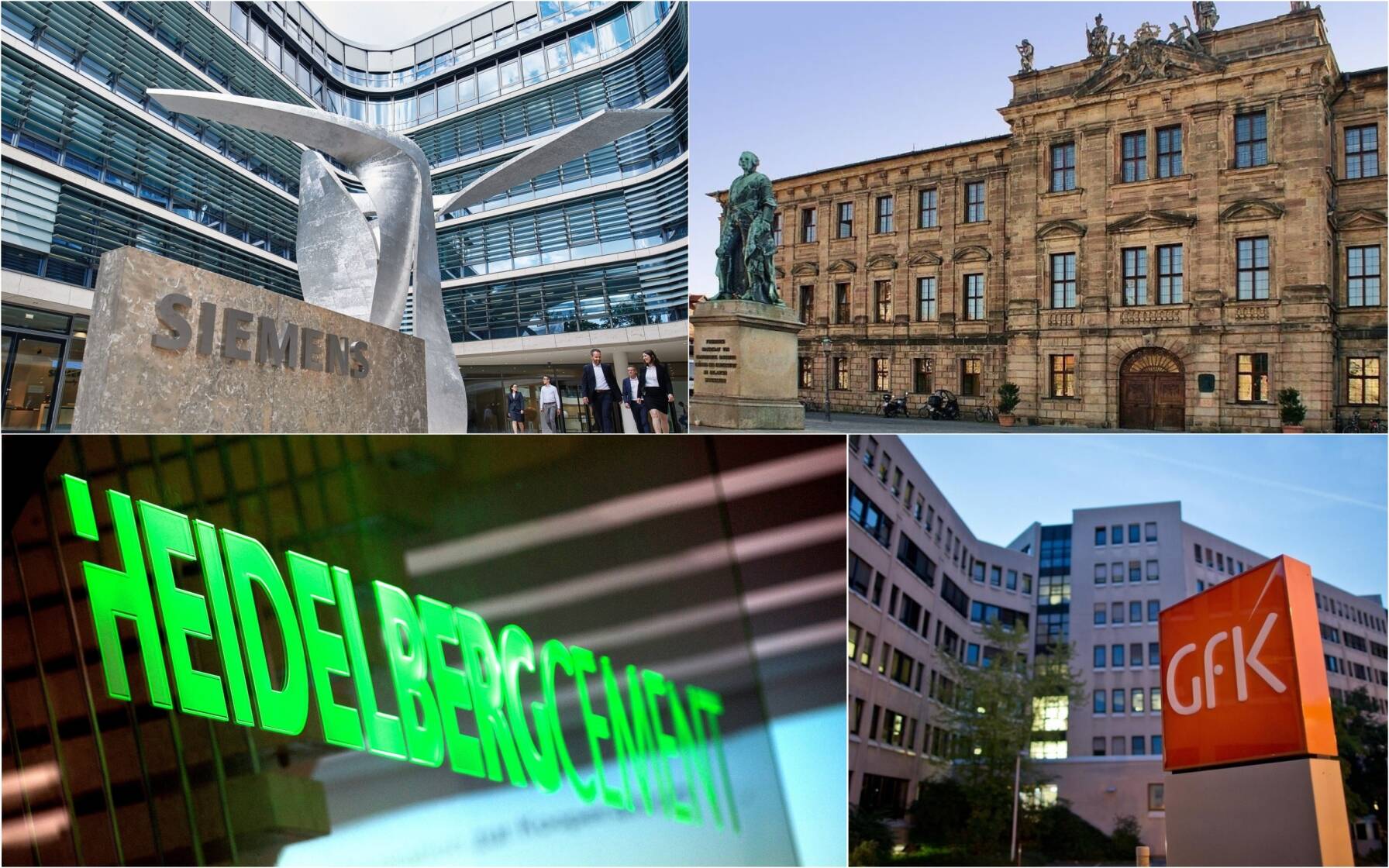 SDB Future Growth
Total investment up to today has reached over 2 million Euro and over 120,000 working hours of the team of in-house employees and external syndicate members. We plan to invest around 3.5-4 million Euro for further growth within the next three years, extend our team to over 100 employees in all four locations. In 2019 we plan to open a representative office in New York area in order to have a better interface to North America academic organizations and our clients in this region. We also plan to actively invest in the development of our back offices in Kiev, Ukraine and Colombo, Sri Lanka.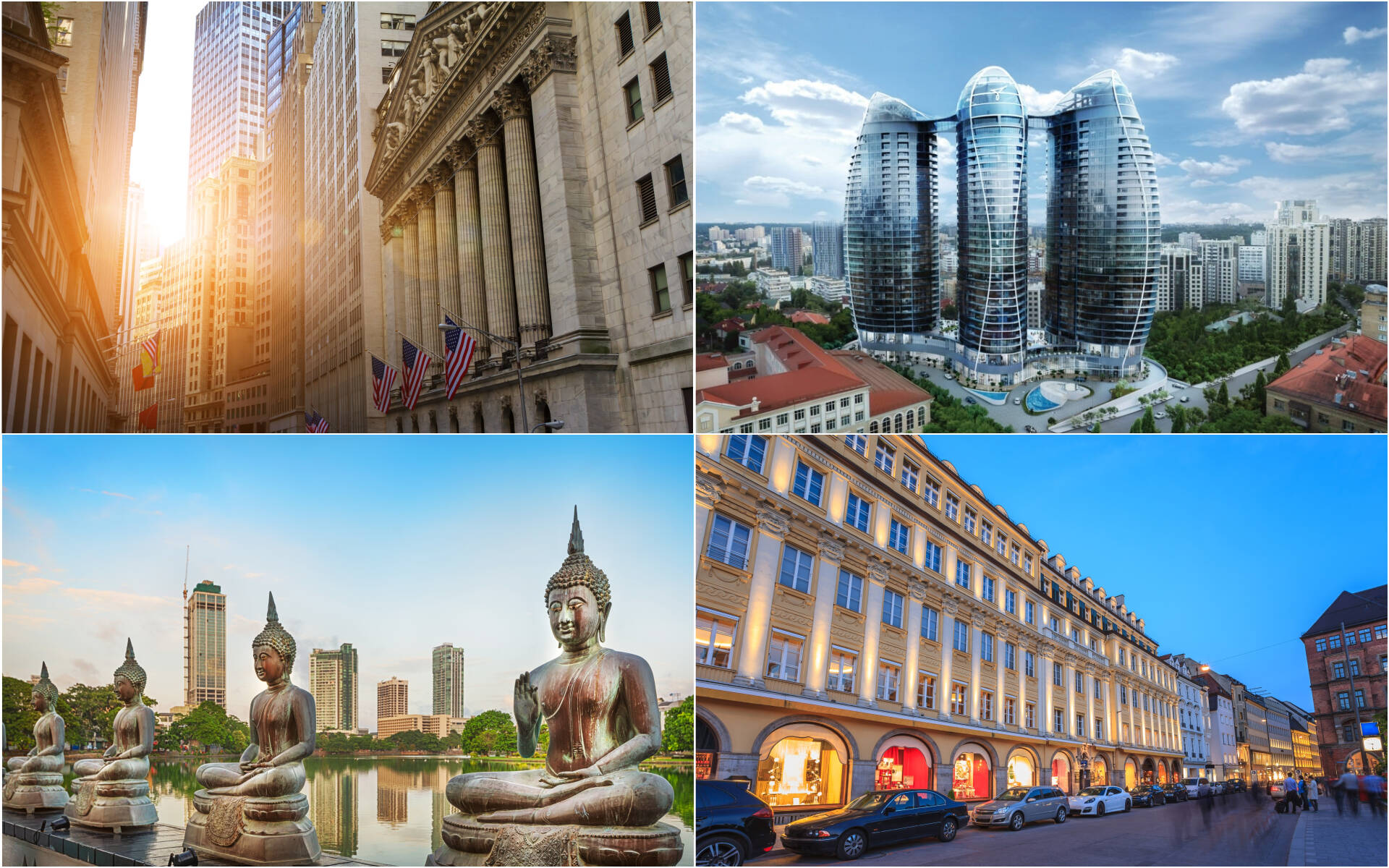 SDB FOR USERS
How can Spinoff founder use SDB?
First of all, every spinoff founder gets an opportunity to enter the SDB in the form of a professional publication on the spinoff technology, with all the necessary attachments, completely free of charge. The publication enters automatically into all existing reports that were and will be generated based on various queries. The most complete SDB provides a spinoff with direct access to the global Investors (spinoff.com/investors) and MNCs (spinoff.com/mnc). Following through the complete pipeline on the spot, it allows a spinoff founder to save up to 80% time normally spent on fundraising. Combination of AI engine and attentive assistance is aimed to prepare and introduce a commercially potential spinoff to the Investors. We are able to perform credibility check of potential partner based on our external partners and dedicated dossiers from the SDB. Upon spinoff founder's request, specific members of the syndicate can assist with the aspects which require additional competencies outside of the digital SDB, such as legal consulting, management, financial consulting and financial documentation, fundraising road-shows etc. With SDB a scientist (PhD students and PostDocs, professors and MDs, specialists from R&D) can also monitor the latest tendencies in the field of expertize, find out whether anybody else is working on the same problem, find collaborations and partners.
Each Spinoff Founder receives 100% free:
One hour of USA/EU attorney consulting; 
10 GB space for every scientist at secured German servers;
Syndicating with the leading professionals; 
Dossiers on 27,500 professional Investors (VC / PE / FO, Money Lenders);
Access to the list of over 3,000 MNCs (e.g. 92% of Fortune 500);
An in-house team of 24 professionals assistance;
Live 24/7 support.
How can Investors use SDB?
First of all, Investors get access to the biggest SDB of science spinoffs with a detailed investment information, video and visual content, attachments etc. on each particular spinoff, and a professional tool to monitor all existing spinoffs with high market potential. All the published up-to-second actual information is prepared and verified by our in-house professional team. AI-driven filter allows hiding unrelated spinoffs, customizing the interface, synchronizing the settings on all gadgets and downloading the search results, which can be used online as well as offline in a form of a Professional Bespoke PDF Report (example North America). Notify, if needed, through the pre-chosen channel – SDB itself, e-mail, WhatsApp message - or a consultant will call once an update appears in the area of interest. Each spinoff in the SDB, which goes to the Professional Bespoke PDF Report (example Europe), contains detailed information about the technology due diligence, stage of development, founders, history, market, strategic and operational plan, goals of a spinoff, all financial documentation and spinoff founder's direct contact details. For the most of spinoffs, independent testimonials of Key Opinion Leaders are attached. CTO's (chief technology officers) of MNCs can also use the SDB to monitor the industry trends and identify new high potential spinoffs before making the decision to invest in own R&D's or identify spinoff attractive for acquisition. 
One-Click-Reports (OCRs) in own tailored design are also ready for one-click downloading, printing and sharing even without reference to SDB. 92% of Fortune 500 companies and more than 90% of HealthCare, Pharmaceutical and Biotechnology industry leaders use OCRs functionality every month to download corporate spinoff reports (example HealthCare and Biotech Spinoff  Bespoke PDF Report) from SDB. Such skillfully sharpened process allows saving the tremendous amount of much valuable time. Thinking of safety and comfort, all our servers are located in Munich and we can proudly say that our system is Made in Germany. SDB meets all the stringent corporate data protection requirements and has the highest download speed of up to 2GB/min which is an industrial record. With SDB it is possible to download/print out the OCRs and to monitor the recent innovations during less loaded timespan, e.g. take along during the business trips and flights, or to the places where it is not allowed to use gadgets.
Thus Investors receive 100% free:
One-Click-Reports (example North America) are available to download/print out;
Investment information on 8,000+ spinoffs per year;
AI hides irrelevant spinoffs showing only Bespoke Results;
All documents in one place (after NDA);
Testimonials from Key Opinion Leaders.
How can Universities use SDB?
We highly appreciate the relationship with everyone university and innovation hubs worldwide and offer the possibility to make Professional Bespoke PDF Reports (example Stanford) with very detailed profiling for each science spinoff technology from the individual educational institution or organization that are included into the SDB. The partnered institutions receive the possibility to order own One-Click-Report (OCR) with the perpetual link once and further receive the information about all its science spinoffs from SDB, congregated in the most convenient form of a professional PDF report. Simply send us the newcomers and our in-house will take care of the rest. They will instantly include the new spinoffs to the SDB, e.g. make publication, grammar check and additions/amendments, add high-resolution photos and videos. The digital version of the university's OCR generates automatically within seconds adding the spinoffs of the university that were recently added to SDB. Just click any time to download and print out a professional bespoke OCR in a fully customized design or share without any limitation and reference to SDB. 
SDB provides universities and hubs of innovations with access to the most complete list of 27,500 professionals Investors (spinoff.com/investors) with a separate professional dossier for each. 92% of Fortune 500 companies and more than 90% of HealthCare, Pharmaceutical and Biotechnology industry leaders already use OCRs every month to download corporate spinoff reports from SDB. The 24/7 online support is ready to create a channel of communication between all members of the process for the most comfortable interoperability.
100% Free of Cost for Universities:
One-Click-Reports (example Harvard) are available to download/print out;
No Links to SDB, Ready to Print and Share;
Professional dossier on 27,500 professional Investors (VC / PE / FO, Money Lenders);
Access to the list of over 3,000 MNCs (e.g. 92% of Fortune 500).
SDB services were, are and will remain free-of-cost.
SDB PROCESS 
How does Spinoff Placement work?
We provide all market players with in-depth analytics and all necessary information, posted in the most convenient form, towards simplifying a decision-making process and saving their time. Everything is concentrated in one place. The spinoff receives total outsourcing from the in-house managers, designers programmers to make the publication process efficient and fast. So how does the process of publication work?
As the first step of spinoff placement, the AI engine automatically receives information and updates from over 600 universities and science organizations (e.g. NASA, European Space Agency, Indian Space Research Organisation) on daily basis. As the second step, this information is classified according to the industry and is passed on to the related specialists in the Science Department where the specialists facilitate the process of publication. Utilizing advanced AI driven engine spinoff evaluation system and in particular cases, external AI engines of SAS AI, SmartPLS, SPSS, each spinoff passes evaluation of commercial potential by our industry specialists leaving only spinoffs with the potential to be successfully commercialized. The third step, the spinoffs are passed to the team of professional journalists, which prepares the interview with the focus on information relevant for Investors, sign necessary agreements (e.g. NDA), supply with additional documentation (e.g. technology due diligence, financial plan etc.). If needed, the Design Department prepares additional visual materials or upgrades the existing ones to the spinoff's portfolio. Upon approval from a spinoff founder, this information is uploaded to the SDB as well as updates automatically in each OCR on related topics. Respecting the confidentiality of spinoff founders, some of the spinoffs are available for review only upon Non-Disclosure Agreement (NDA).
We would like to share some examples of such successful science-based spinoffs placed in our SDB to show the examples of classic science spinoffs and how high is their potential.
WayRay is a Zurich-based spinoff, originally came from Russia, that develops holographic augmented reality (AR) technology and hardware. The company started with young scientist Vitaliy Ponomarev's idea of creating the holographic head-up display for automobiles. The team had to find out how to turn the idea into reality. Causing a sensation, the technology became the world's first holographic navigation system which was able to attract the attention of the largest players in the automotive industry and not only. Recently, the company has raised $80 million in funding, with an estimated $500 million company's valuation, in Series C led by PORCHE together with HYUNDAI MOTOR and Chinese tech giant Alibaba. As for the WayRay, only the sky is a limit, the team works on a variety of their technology application in different sectors such as smart glass and windows in the smart home business and construction industry.
Israeli company Nanotextile is an example of classic science spinoff based on the bespoke technology of antibacterial coating. It was developed by Aharon Gedanken, the Professor at Bar Ilan University Institute of Nanotechnology and Advanced Materials and the company's R&D leader. Professor Gedanken is a pioneer in sonochemistry and an expert in the fabrication of nanostructures with special properties such as antibacterial, antiviral (i.e. Swine influenza), antifungal and antibiofilm. The technology allows fabrics to kill all eight bacteria efficiently and keep the properties even after 65 times washed in hospital washing machines at up to 92°C. European Union invested more than 12 million euros during four years of the research through Horizon 2020. The company has all chances to fill the significant niche in a 14-billion-dollar market of Medical textile.
Boston-based spinoff company Ginkgo Bioworks that creates customized products using biology by programming microbes. It is a classical science spinoff that was established in 2014 by the team of PhD students from Massachusetts Institute of Technology or MIT. Seeing the uniqueness of the technology, the strongest team behind and the high market potential, it was greatly supported by YCombinator, Paul Graham's business incubator for promising early-stage startups. Today the company is valued at almost $1 billion, but it is only the beginning, as the technology of custom microbe programming opens the possibilities to make all kinds of products such as cosmetics, fragrances, food ingredients, sweeteners, medicines and even to grow electronics by replacing their DNA with the customised one.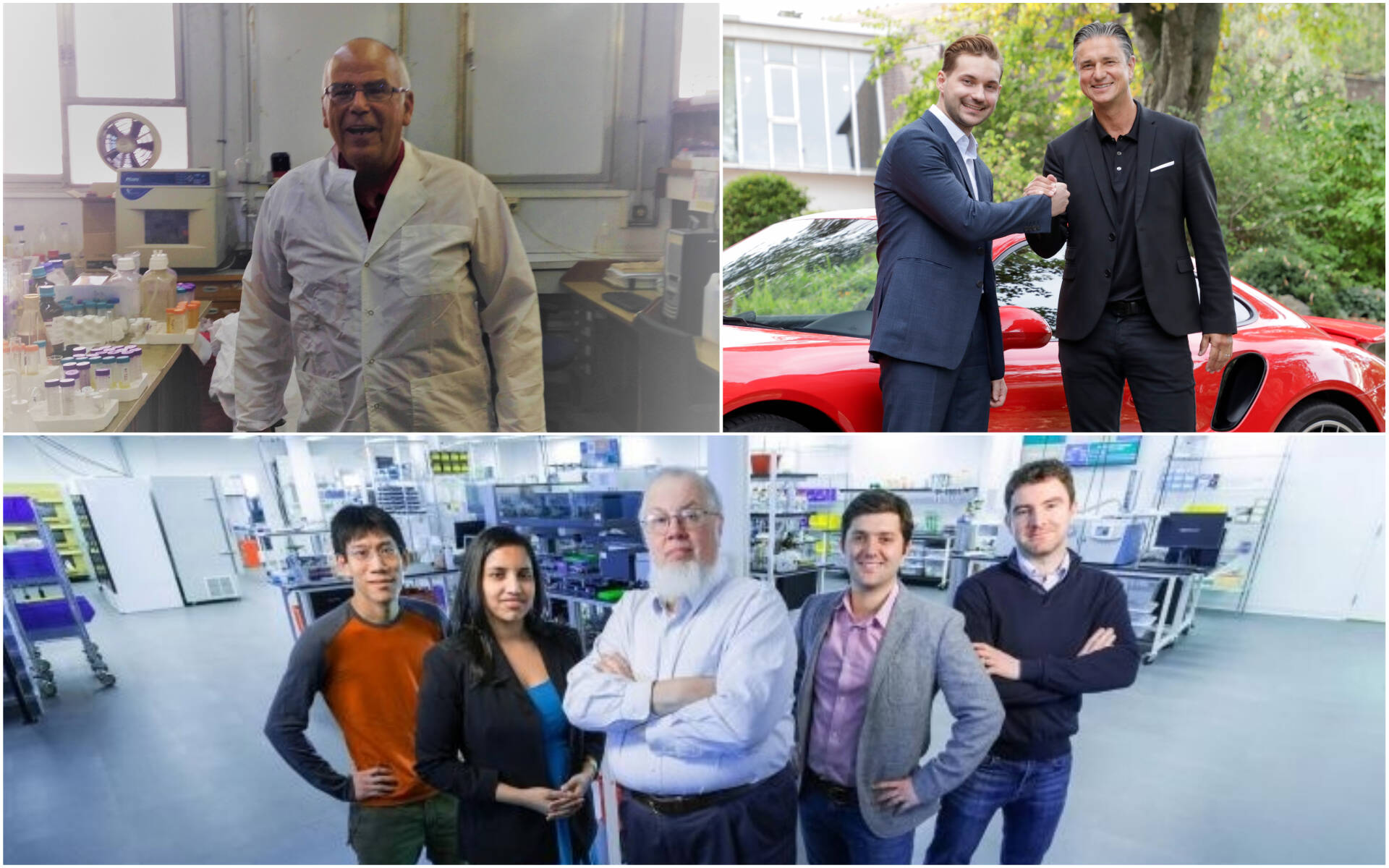 HOW TO USE SDB
If you would like to understand how the SDB works in more details, please read this section.
General Reports
The general reports could be found in Reports section or by the link spinoff.com/reports. These reports on various actual topics have been already generated for your convenience and could be downloaded in one click. For example, the general reports with all SDB spinoffs for the certain (monthly, annual or whole period), reports covering general subjects such as Healthcare and Biotech or Solar Energy etc., or reports with spinoffs from different regions e.g. North America or Europe etc. There are narrower reports focused on crucial diseases e.g. Cancer, Diabetes, Alzheimer etc., or categorized by different universities like Harvard, Stanford etc. In this section, you will also find the reports with spinoffs from SDB based on R&D results (e.g. Product, Prototype, Technology or Research). After identity verification through Linked In, you can download/print out and share up-to-date general reports using the link on the right of each report.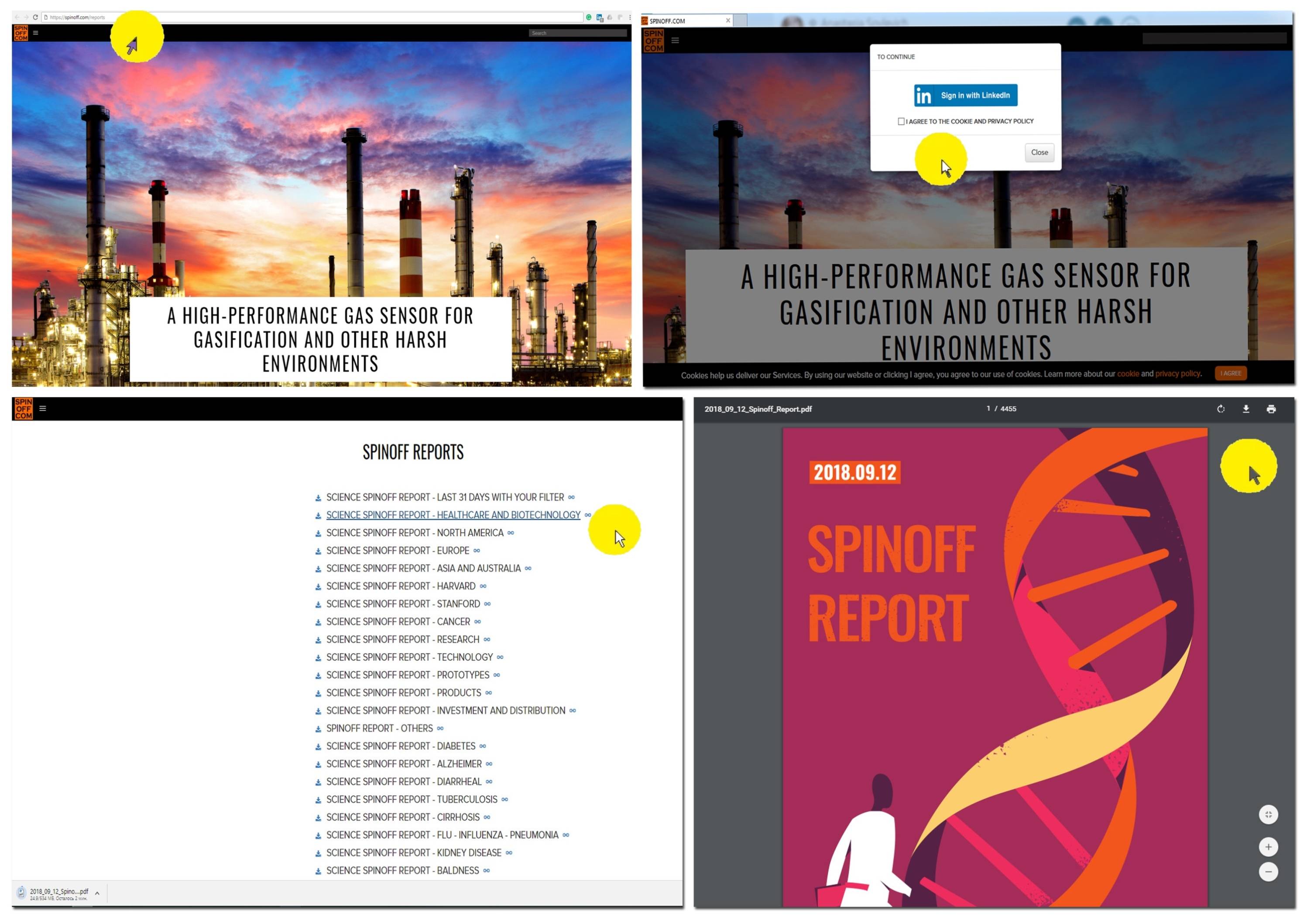 One-Click-Report
The tailored One-Click-Report or OCR include only selected information about the science spinoffs which the academic specialists of Investment and Science Departments work with on everyday basis. This allows consolidating the information from all necessary external sources in OCR. ORCs are ready for one-click downloading, printing and sharing even without reference to SDB in the most convenient form of professional PDF report with a tailored design and customized format. The in-house designers create OCR featured design, the software engineers generate the codes of the perpetual links that could be applied ex tunc for each OCR. The Science Department's specialists instantly include the new spinoffs to the SDB that become accessible to all abovementioned professionals. AI-system of SDB updates automatically, stores data and synchronizes with all users' devices allowing to save Ready-to-Print reports.
Based on Request for information (RFI) from MNCs, universities or other institutions, the OCRs can vary in subject, content, width, covering quite narrow subjects (e.g. Cancer, Alzheimer's, Telehealth, Wearing Electronics, etc.). Together with that our AI-system allows generating OCRs dedicated to the particular area for a certain period e.g. weekly, monthly, semi-annual, annual reports and the reports with complete SDB for the entire period.
OCR may be tailored and adjusted according to the corporate design (e.g. the cover page, 2nd and 3rd pages) and in any suitable form by our in-house designers in just one day. In-house software developers program the unique code for each OCR. With this code, OCR receives the perpetual link that remains unchangeable allowing up-to-second updating and using it henceforth receiving the absolutely new report with the newcomers with only one click. Up-to-second link option allows to generate and share the secure link for each particular report. The usability of OCR allows to set the settings once and receive the bespoke OCR in a matter of seconds every time by clicking the perpetual link. At the same time, each newcomer adds automatically to the ORCs.
Filters
Filtering tool allows generating 100% own report manually. After applying the Filters are saved by default until you disable them by pressing Reset/Filter Off. First, it is necessary to choose the search criteria with the help of a Funnel Button (on the right), select the necessary filtering criteria with ticks and push Apply Button. Filters allow to select the necessary time interval (e.g. one year, 6 months, 1 month, 7 days, all period) regions and countries (e.g. North America, Europe, Asia, Australia, Germany, Great Britain, Israel etc.), industries (e.g. Biotechnology, Energy, Environment, Healthcare, Transport Systems and Vehicles, Information Technologies etc.), categories by R&D (e.g. Product, Prototype, Technology or Research). It is also possible to apply filters only to a certain group of interest e.g. Distribution (contain all spinoffs that are looking for distributors) or Investments (only spinoffs that are open for funding and looking for investors). Filtering tool allows monitoring of all topics, categories, regions, educational institutions, and other information of interest.
Video Manual how to generate General Report applying Filters and PDF Button
Fire and Forget Button
Once the filters have been applied, you are able to generate the OCR with one click on a Fire and Forget Button (Rocket sign on the right). The system checks all up-to-second science spinoffs in the SDB according to the pre-chosen filter and instantly generates the OCR and downloads it as professional bespoke PDF report to the computer or smartphone with a speed up to 2 GB per minute.
Video Manual how to generate OCR with Fire and Forget Button
You are able to generate the OCR by entering Fire and Forget Link spinoff.com/ff and every time you need an updated report, just enter spinoff.com/ff link (try right now or, as an option, you can save the link to your computer or smartphone and activate with one click) and download the 100% customized and updated PDF version of OCR in a matter of seconds. Don't forget to apply Filters beforehand.
Video Manual how to generate OCR with spinoff.com/ff link
Live 24/7 Support
We understand that no matter how advanced AI-system might be, sometimes a human help is unavoidable. Therefore 24/7 professional hotline is available for all users of SBD whether you would like to use a live chat or request a callback option. For any further questions please contact our online 24/7 specialists by clicking 24/7 button on the right and the specialist.