BIOPEPTIX – is a unique series of innovative cosmetic products developed by Israeli company Aviv Cosmetics and produced in the USA. The line contains active ingredients, based on the latest research findings in dermatology - biopeptides, growth factors and anti-glycation agents. At the same time Biopeptix includes plant extracts, fruit acids in therapeutic concentration and natural fruit puree. Combination of scientific research and natural ingredients made this line a real breakthrough in cosmetology, offering patients best of the two worlds.
BIOPEPTIX was founded in 2007 by Dr. Dov Luxman in Tel-Aviv, Israel. The name Biopeptix symbolizes the ingredients in these skincare products – biopeptides – short-chain proteins, which bind to skin cell receptors and stimulate regeneration and protection of the skin, weakened and lost by the skin in the result of damage, caused by ecological factors and premature ageing. Today, Israel is considered to be the medical capital of the world, as medicine and aesthetics in this country stepped so far that no one can compete with it. Israeli cosmetics can be discussed for hours - it is a natural and high-tech, and contains unique ingredients of the Dead Sea. If you still have not paid attention to beauty products from Israel, then it is time to correct this mistake and discover BIOPEPTIX.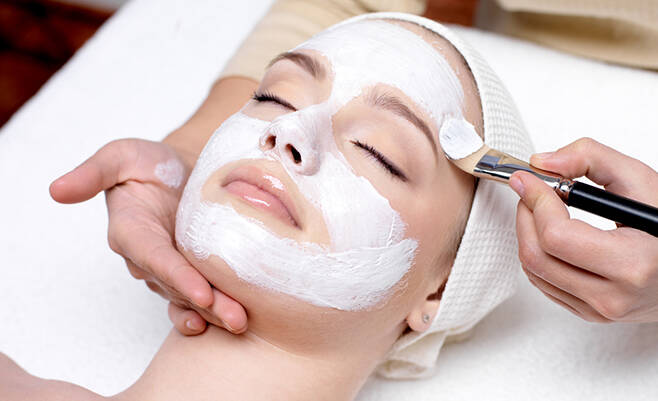 This unique skincare line was created with the combination of the most effective formulas under careful supervision of Dr. Luxman, a practicing physician for 30 years.
"To me it seems patently clear that the field of professional cosmetics comes close to and even overlaps areas of aesthetic medicine, i.e. dermatology and plastic surgery. Products and treatments alike should be based on scientific evidence. Fresh findings should be made public for the benefit of all those engaged in the field and subject to systematic review. This way, the field of professional cosmetics will earn the acclaim it truly deserves! When I conceived the Biopeptix product line, what I had in mind was to combine the best in cosmetic tradition with cutting-edge cosmetic technology suited to the third millennium", says Dr. Luxman. 
Evidence-based skincare - is the motto of BIOPEPTIX. All the formulations were created on the basis of active agents with proved efficacy in the sphere of regeneration of the skin balance and treatment of the skin disorders. The production of Biopeptix is completely eco-friendly and the products are not tested on animals.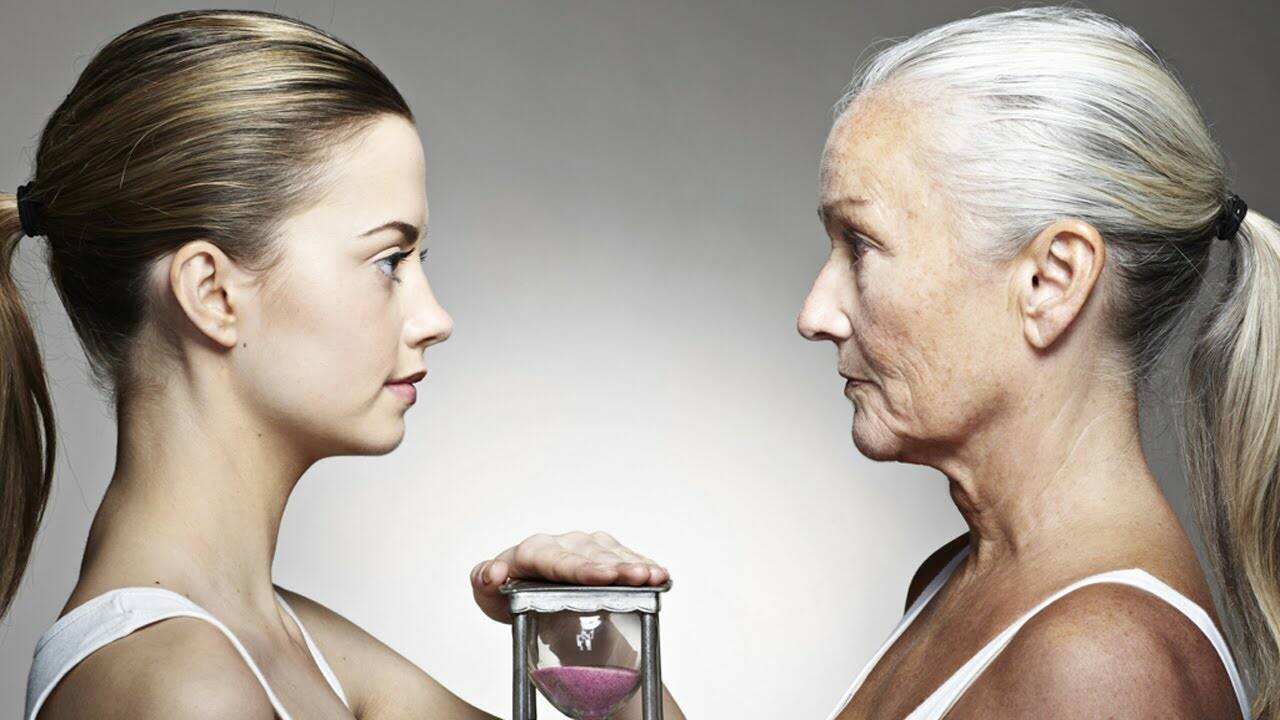 Why do we age?
The human body is aging for several internal and external reasons. Among them are genetic predisposition, hormonal changes, photo-aging due to exposure to sunlight, nutrient deficiency, the effect of toxins (tobacco, alcohol, etc.). However, in the center of the mechanism of aging, there are two chemical reactions - oxidation and glycation.
Glycation - is a chemical reaction that occurs as a result of fixing the free sugars to protein molecules. It affects the whole body. At the last stage of this chemical reaction, appear end products of glycosylation - Advanced Glycation Endproducts (A.G.E). They are a major cause of skin aging, because the effects of glycation are most susceptible to elastin and collagen - fibrillar proteins of the dermis. Over time, they become tougher and tougher because of all the greater fixation of sugar molecules to proteins. And the result: laxity, wrinkles, pigmentation and redness worsening, violation of skin scarring. All these signs of aging are directly or indirectly caused by the process of glycosylation, which occurs in our body continuously, and with age only increases.
Unfortunately, our body has no defense system against glycation. It can only be slowed down by choosing a healthy lifestyle, avoiding excessive exposure to sun, doing physical exercises, quitting smoking and alcohol, balanced nutrition, avoiding too fried and sugary foods. But for the fight with glycation and its consequences (A.G.E.), you can use external tools.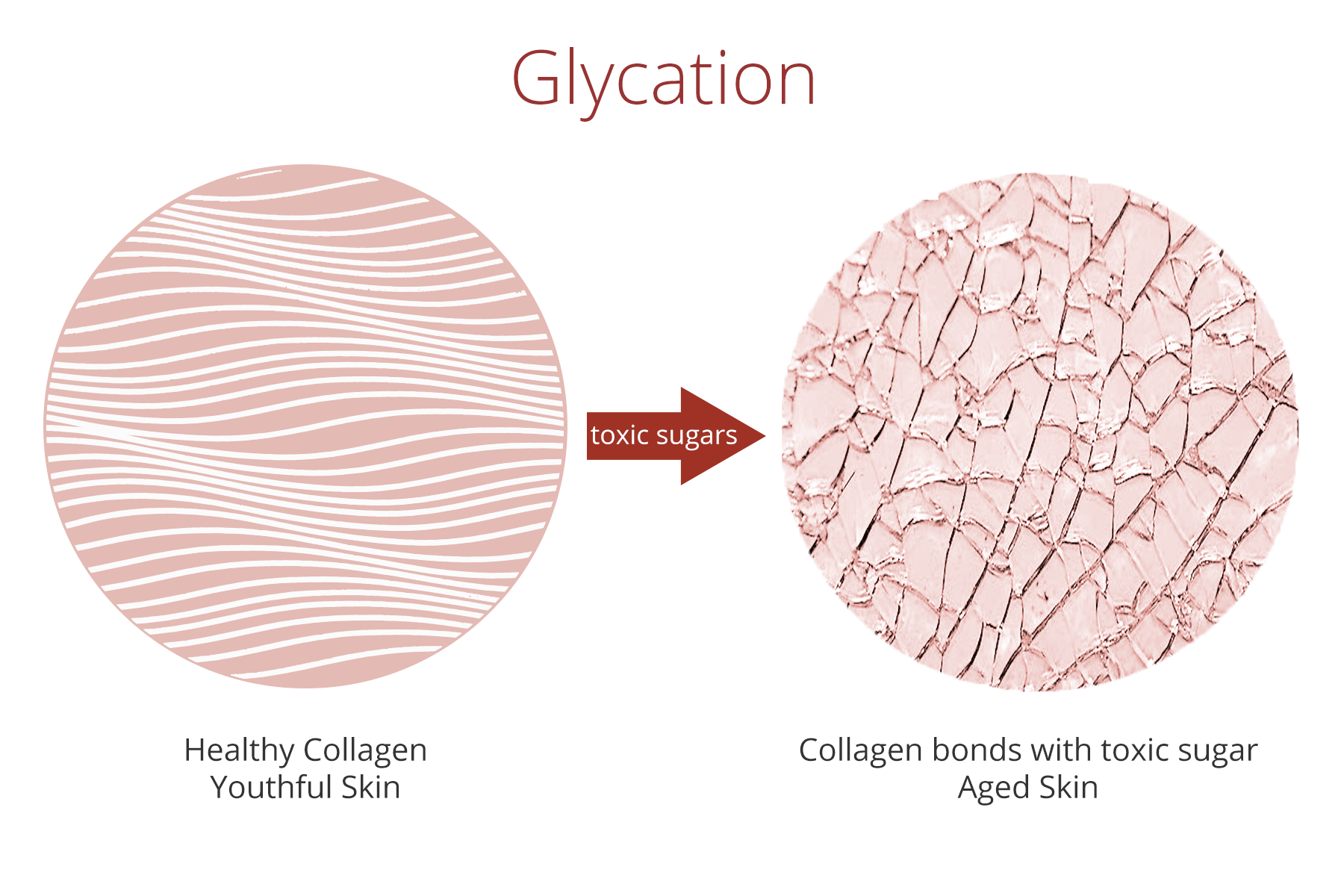 All BIOPEPTIX products contain anti-glycation agents, considered to be the latest findings in the anti-ageing sphere. One of these agents is aminoguanidine - a powerful activator of cell division. It stimulates the division of cells of the basal layer of the skin, accelerates regeneration and stimulates collagen synthesis. The division of the basal cells is the first phase of renewal of the epidermis. Newly formed cells displace cells of the upper layer of the skin and subsequently renew the epidermis completely.  
Oxidation of cells is also one of the basic processes of skin aging. On the one hand, life is impossible without oxygen, and each cell needs it in order to produce energy and saturate proteins. On the other hand, it causes depletion of oxygen, destruction and disintegration, and as a result, aging and death of cells.  Environment, pollution, solar radiation and cigarette smoke generate free radicals, which can have various degrees of damaging effects. The proteins (collagen, elastine), cell membrane lipids and DNA can be damaged by free radicals, which cause premature aging and ceven ancer. In recent years, numerous anti-aging medical research focused on the study of oxidation and free radicals, trying to slow down these processes.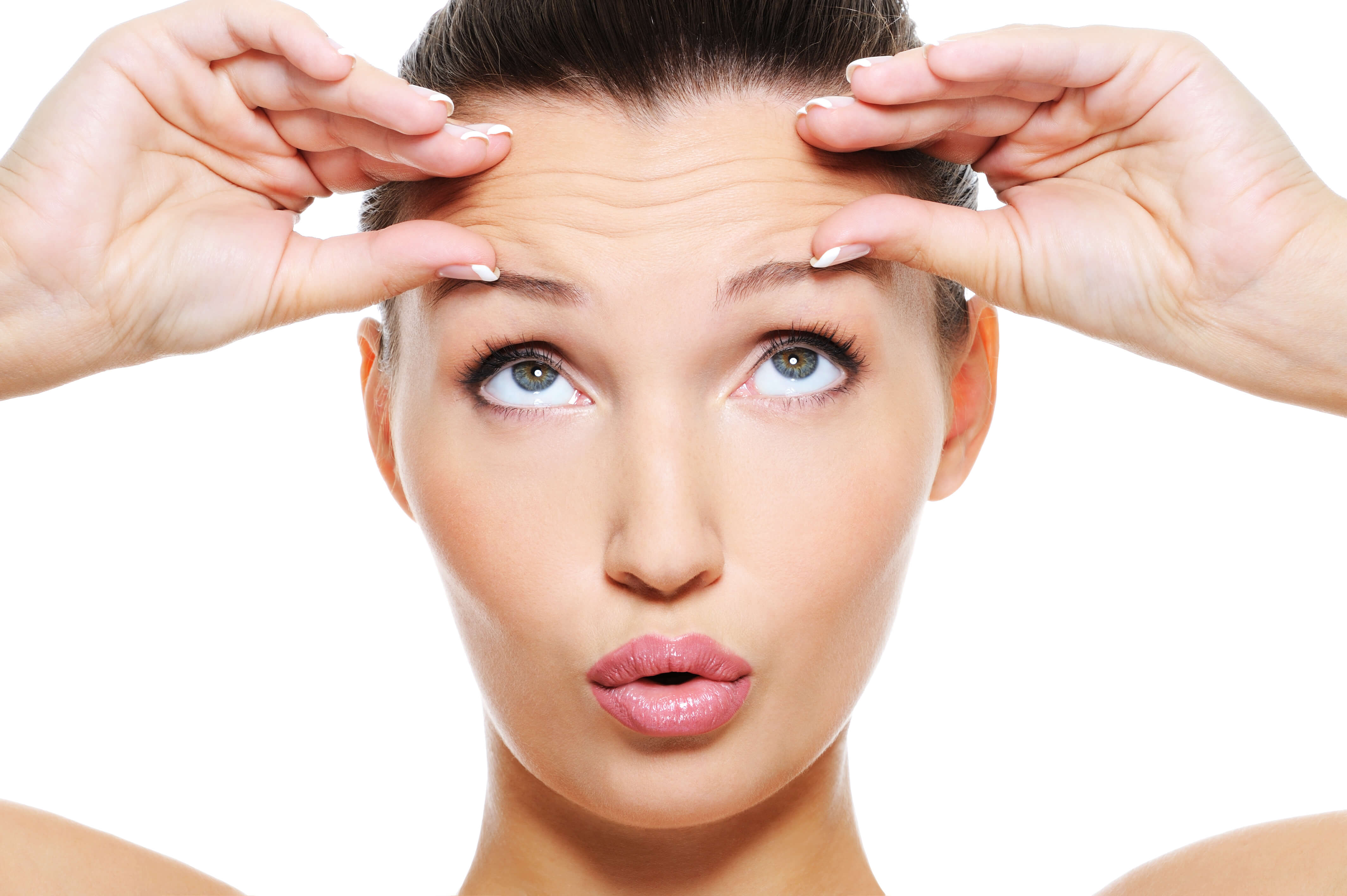 BIOPEPTIX line is enriched with powerful anti-oxidants (lycopene, bioflavon, resveratrol, vitamins), anti-bacterial compounds (proanthocyanins), healing and toning agents (allantoin, squalane and Centella Asiatica), as well as excellent moisturizers (hyaluronic acid, glycosaminoglycans).
The ingredients' great efficacy is further boosted through the use of the latest innovation in conduction means – the fullerenes. Fullerenes - are molecular compounds made, as diamonds, only of carbon atoms, which are arranged at the vertices of regular hexagons and pentagons, which constitute the surface of a sphere. A spatial structure enveloping the active compounds that helps them penetrate the skin deeply with an efficiency that is tens of times greater than that of liposome-mediated penetration. For this breakthrough, the fullerene discoverers received a Nobel Prize in 1997.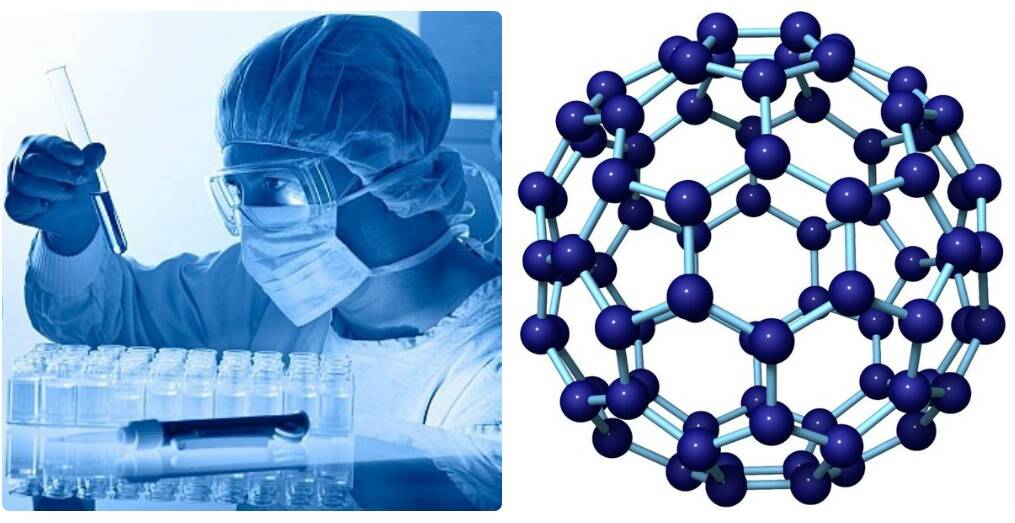 Fullerenes are the most powerful antioxidants among known to date, and their mechanism of action is fundamentally different from that of all other antioxidants. They act even in microdoses, maintaining efficiency for a long time. Fullerenes reduce concentration of free radicals, normalize cellular metabolism, increase the ability of cells to regenerate, thus preserving youth. By efficacy, fullerenes exceed the most famous of antioxidants, vitamin C, for 125 times! If other antioxidants are consumed during the reaction, the fullerene facilitates mutual destruction of free radicals and at the same time it is not consumed at all. Instead of attacking neighboring molecules, free radicals can react with each other and form harmless compounds. But the meeting of two free radicals are not so likely at their low concentrations. Fullerenes have an ability to collect them on their surfaces, thus providing their meeting. Combined, they destroy each other, and wherein the fullerene does not change. That is why the fullerene acts as effectively as the majority of other antioxidants, and that is why it has a long-lasting effect.
Currently another phenomenon is receiving increasing attention in the creation of pharmaceutical and cosmetic preparations - chirality. Most natural substances are produced in more than one form. These forms differ from each other not only in structure and shape, but in activity and effectiveness as well. Most compounds have two asymmetrical forms designated as left (L for Levo) or right (D for Dextro). Incorporation of organic compounds in cosmetic products requires careful selection of these ingredients. Ingredients that are either (L) or (D) may not absorb into skin at the same rate and may have lower effectiveness. BIOPEPTIX cosmeceuticals utilize the ingredients in their correct left (L) or right (D) form in all cosmetic formulations to assure optimal absorption and effectiveness.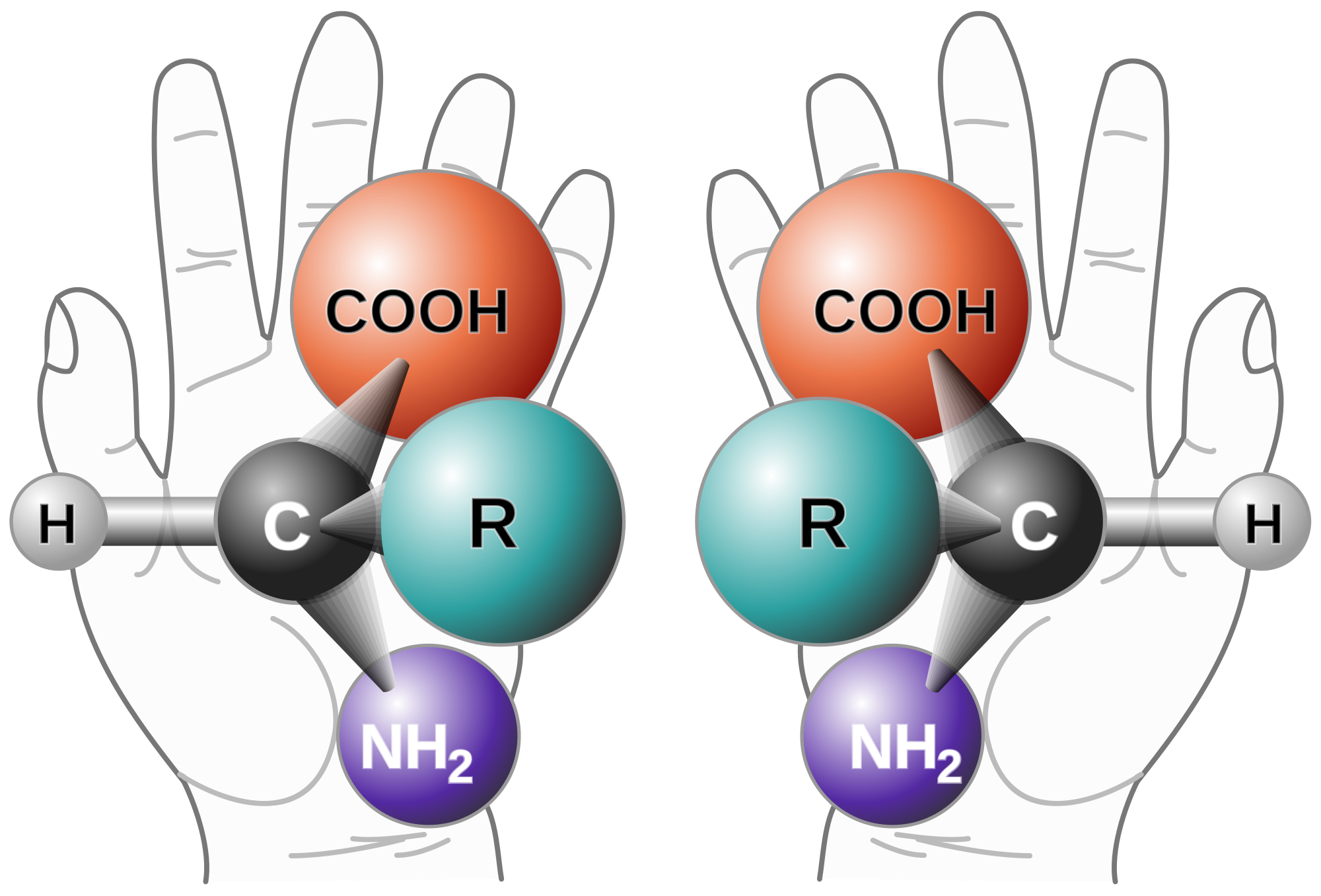 The advantage of Biopeptix treatments is a two-stage peeling of the skin with natural fruit acids, allowing to reach the maximum anti-ageing effect by a so called "controlled trauma", based on the concept "peel and heal". Biopeptix injures the skin to stimulate natural renewal processes.
Patients with mature skin will discover the advantage of Pome-Peel and Pump-Skin Peel. Pome Peel contains natural pomegranate puree. Glycolic and Lactic acids gently exfoliate the skin, increase moisture level and reduce irritation and dryness. Pomegranate puree is rich in antioxidant polyphenols and contains a high concentration of anti-inflammatory, anti-bacterial and anti-viral compounds. Pome-peel provides visible regeneration and rejuvenation of the skin. Pump-Skin Peel is a fruit-acid/enzyme formula based on organic pumpkin fruit specially developed as an exfoliation accelerator with outstanding keratolytic properties. Pumpkin Puree, Wine and Enzymes are used as an exfoliation accelerator, a powerful antioxidant and a mild retinoic acid substitute. Pump-Skin Peel activates receptors responsible for activating cell-turnover. It is a perfect exfoliator for mature skin and environmentally-stressed skin.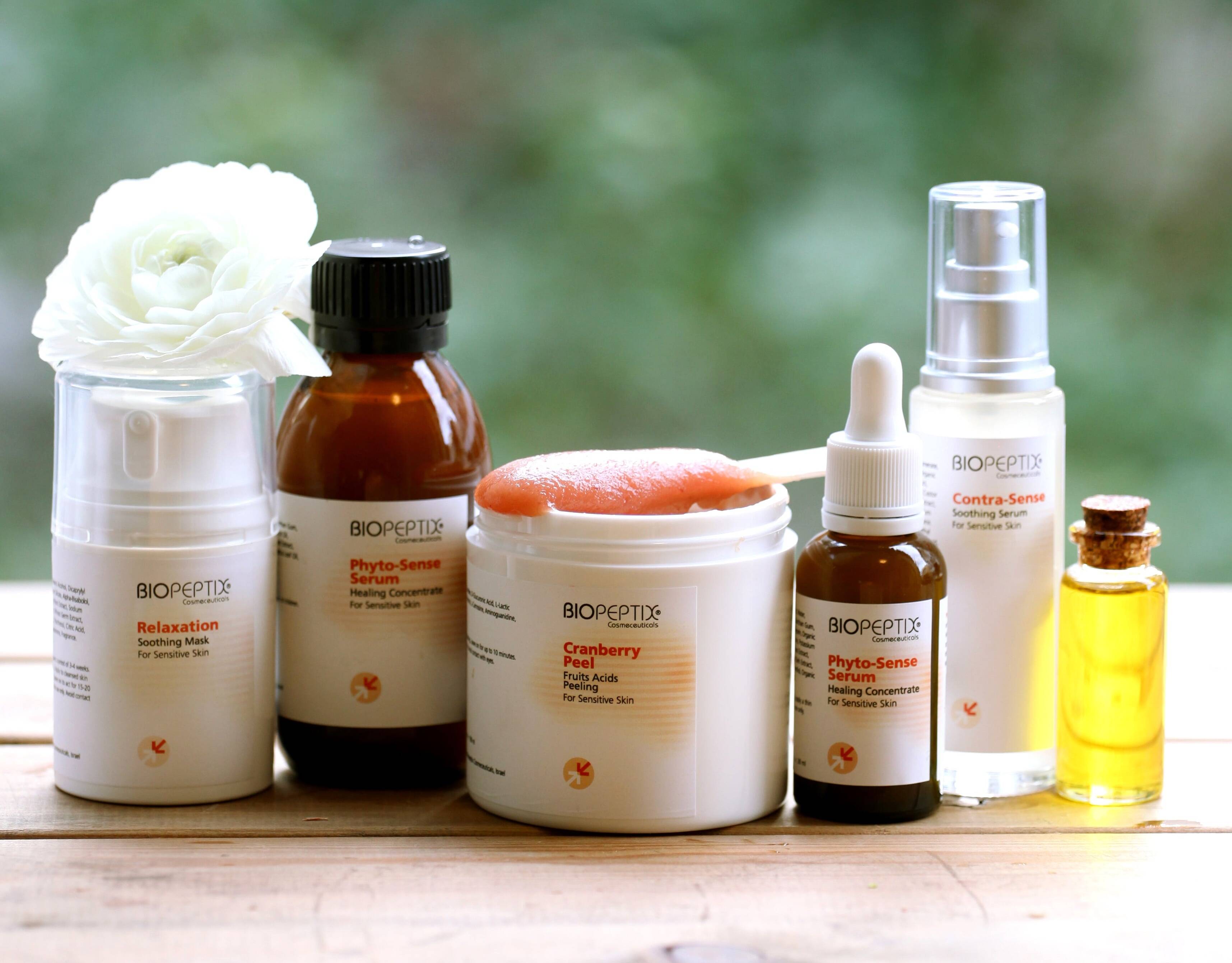 Blue Enzyme Peel with L-Lactic acid and plant-derived enzymes will provide exfoliation and toning to the dry skin. Sali Zyme Peel and 4-Berry Peel were created specifically for patients with oily and acnetic skin, prone to infections and inflammations. The 4-Berry Peel is a 100% natural red cherry puree blended with chiral AHA's of L-Lactic Acid, L-Tartaric Acid, L-Malic Acid, BHA Salicylic Acid and enzymes. Highly active ingredients exert their anti-bacterial, anti-inflammatory, soothing and regenerative effects to calm the skin and improve it's appearance and structure. Sali-Zyme Peel is a professional strength chemical peeling based on Salicylic acid and plant-derived exfoliating enzymes. Salicylic acid is a highly effective keratolytic compound and Bromelain/Papain is an enzymatic complex that enhances exfoliation and moisturizes the skin. Sali-Zyme Peel protects the skin from harmful environmental influence and has anti-inflammatory effect.
Cranberry Peel is a superb formula for smoothing, firming, toning and mildly exfoliating the sensitive skin. It contains D-Cranberry Complex – highly beneficial for its antioxidant and its gentle anti-bacterial properties. Cranberry Peel boosts the healing process within the skin. Subtropical Peel from Effect Plus line provides expecially strong rejuvenating effect. Refreshing All Around Mint Peel will suit all types of skin. Deep peeling is enhanced by a Pre-Peel toner, which reduces PH level of the skin and allows for maximum effect. 
Apart for effective peelings, patients are offered a wide range of creams, masks, cleansers, scrubs and serums. Pro-Lift serum will provide instant firming effect. Its powerful formula, based on botox-like ingredient Syn-Ake, acts like a snake venom and reduces wrinkles. Spin Trap mask is a unique formula created for protection of the skin from free radicals and solar radiation. It contains a wide range of powerfil anti-oxidants and nutralizes toxins. Clear&Fresh eye serum reduces puffines and dark circles in the eye-area. And Multi-Peptide eye cream with a powerful peptide formula with reduce wrinkles and restore collagen.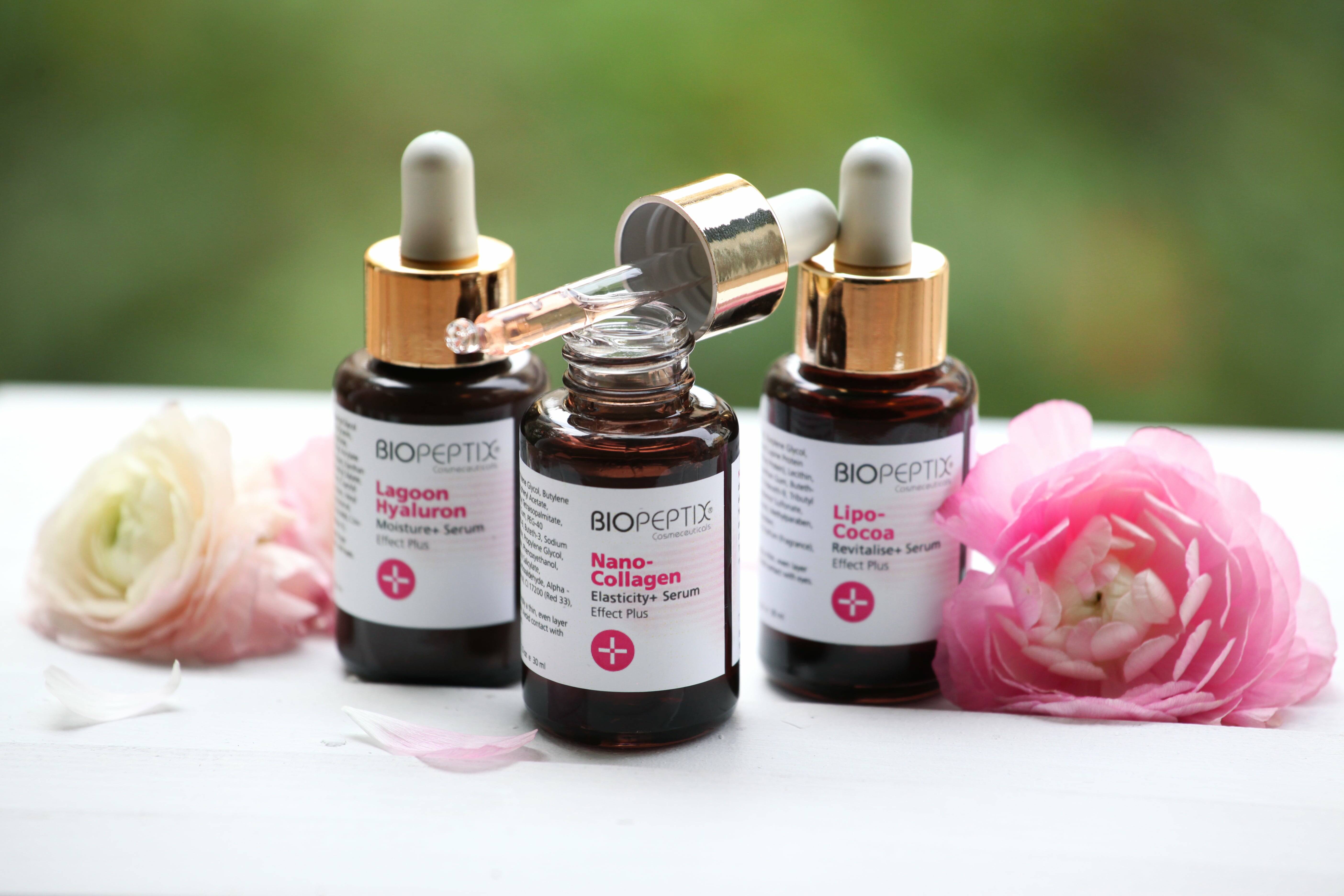 Currently BIOPEPTIX offers its customers 52 products for each skin type and 8 effective treatments:
acne&scars treatment – for oily skin;
anti-aging treatment - for mature skin;
instant lifting treatment – for mature skin;
rosacea treatment;
sensitive skin treatment;
bio-rejuvenation treatment – for mature and photo-aged skin;
uplift protocol – for sagging skin;
extra moisture treatment – for dry skin.
Biopeptix products are not sold in retail chains or online stores. These products can be purchased only from official trained representatives or beauty institutions. Interested beauticians are invited to visit BIOPEPTIX training center in Tel-Aviv to derive the most of this unique brand and treatments.