eyeSlices are therapeutic eye treatment pads created for the beauty and wellness industry. Dermal delivery eye pads reduce the appearance of red eyes, dark circles under eyes, tired eyes, wrinkles and puffy eyes within 5 minutes of use. An innovative product is based on a global first cryogel polymer technology. eyeSlices, first in the world, are using natural essences with a bio-innovation to bring about an all-in-one solution to all common eye concerns.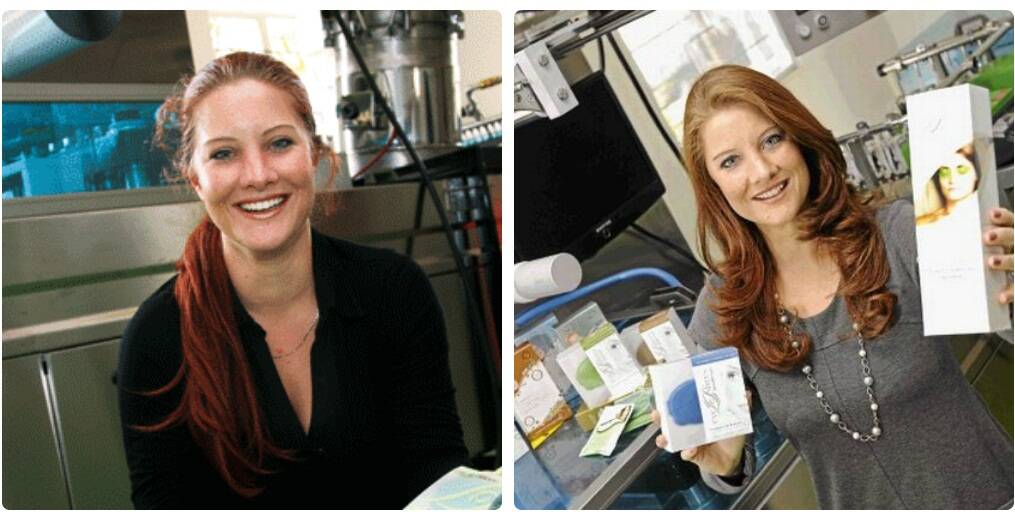 The story of eyeSlices began in 2009 in the Republic of South Africa, when Kerryne Krause-Neufeldt, the CEO of the company, first had an idea to create pads for therapeutic treatments of eye area. That time Kerryne couldn't predict that except for the CEO, she would become a technologist and a scientist. The 32-year old, Krause-Neufeldt became a founder of eyeSlices – an innovative product made of hydrogel polymer, which uses cryo technology for absorption of various active ingredients into a gel pad. Applied on the eye area, a disposable pad slowly releases active ingredients on the skin, targeting a set of cosmetic concerns. In the beginning, eyeSlices line was represented only in beauty salons. Nowadays eyeSlices are unique and conquer international market like a hurricane.
The idea of eyeSlices creation first sparkled when Kerryne once came across an Italian fabric eye mask, saturated with different ingredients.
"I wanted to be an importer of those masks and develop them on the South African market, but the products seemed to me quite gimmicky, dried out too fast and didn't provide the expected effect", recalls Kerryne.
After 3 years' work as a distributor of oxygen creams, Neufeldt realized that it was time to create her own product and find distributors in South Africa and other regions for its marketing.
"I knew exactly, that I had to create something effective – I wanted technology behind that product", she says.
Kerryne knew exactly what she was going to create, when she met a manufacturer of products with aloe vera.
"After 2 weeks he got back to me and said that he had a technology for me, and it was already on the shelf in CSIR (Council for Scientific and Industrial Research)", recalls Kerryne.
The mentioned technology was a water-soluble polymer gel, as Kerryne explains: "It was actually "a carrier" or what they called a dermal delivery system."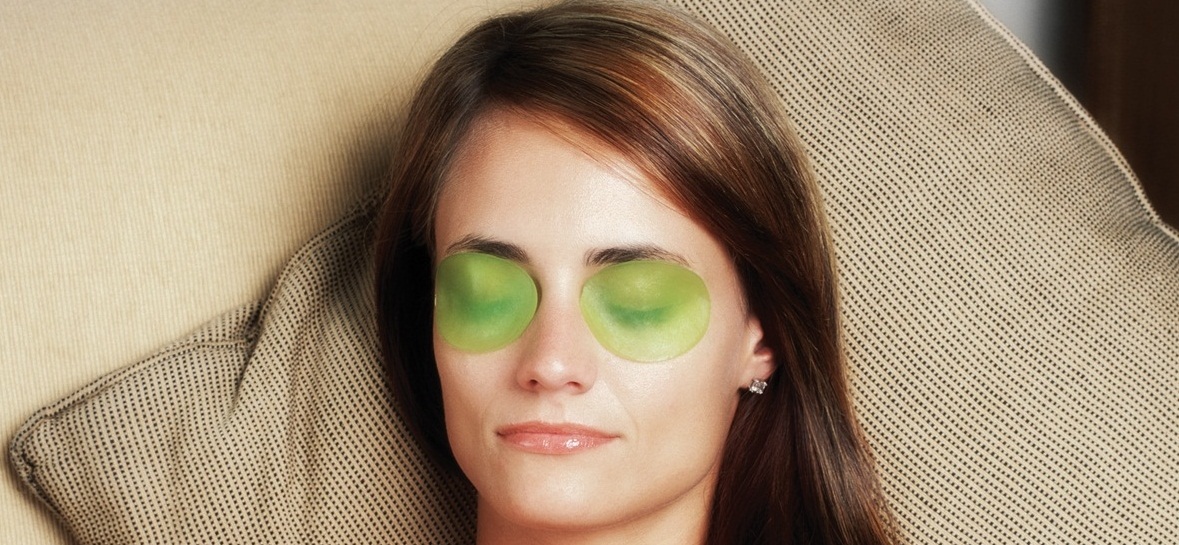 The eyeSlices technology is based on Poly (vinyl alcohol) (PVA) - a hydrophilic polymer which is of special interest for the application in medicine owing to its excellent biocompatibility. Poly (vinyl alcohol) is one of the most ancient polymers and at the same time the most popular one used in this field. It is manufactured through freeze/thaw cycling of PVA polymer in solution resulting in the formation of physical cross-linking (i.e. weak bonding through a nonpermanent "association" of the polymer chains). PVA hydrogels formed in this manner are thermoreversible and are termed "cryogels". In general, cryogels are solid elastomers containing over 80% water which are produced when solutions of higher molecular weight Poly (vinyl alcohol) (PVA) of high degree of hydrolysis are subjected to one or more freeze/thaw cycles. Such cryogels are tough, slippery, elastomeric, resilient, insoluble in water below 50 degrees Celsius and nontoxic.
Thus eyeSlices technologically advanced dermal delivery pad is unique in its properties:
instant cooling without a fridge;
creation of a thermo-gymnastics effect on the skin stimulating circulation;
re-usable up to 10 times;
manufactured through a natural&non-toxic process;
effectively and slowly releases active ingredients into the skin.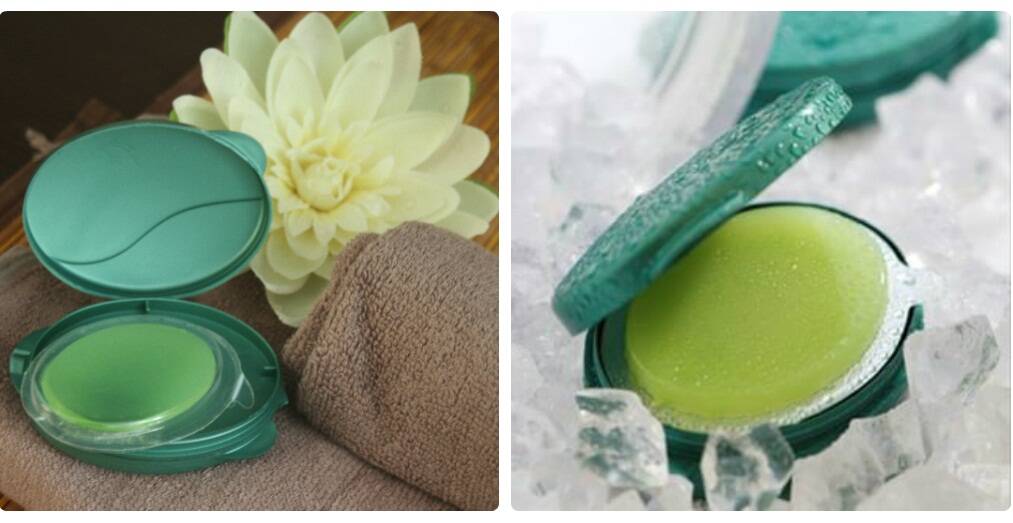 But the technology had a long way before it became a marketable product.
"I thought I would just find a producer and sell the product all over the world, but it was not to happen at once", recalls Kerryne.
The technology was so unique, that it was not possible to find the necessary equipment for its production, and the scientists, which created this technology, left the country long ago.
Unperturbed, Kerryne decided to become a scientist herself.
"We returned to the lab, cooked up polymer in a slow-cooker, bought several pre-used freezers and conducted experiment after experiment with hundreds of freeze/thaw cycles. If you didn't do it perfectly at the right temperature for the right amount of time and repetitions, the eye pad was either too gooey or too rubbery," she remembers.
Once she got the right formula, Kerryne immediately faced the problem of its packaging.
"The initial recipe from CSIR was to lay out the gel on the trays and cookie-cut it, but it made the process too labor-intensive and didn't give an opportunity of mass production", says Kerryne.
Together with her team, Kerryne created a special technology of freezing, thawing and filling in special customized trays, and subsequently purchased a packaging machine, which turned out to be the right solution.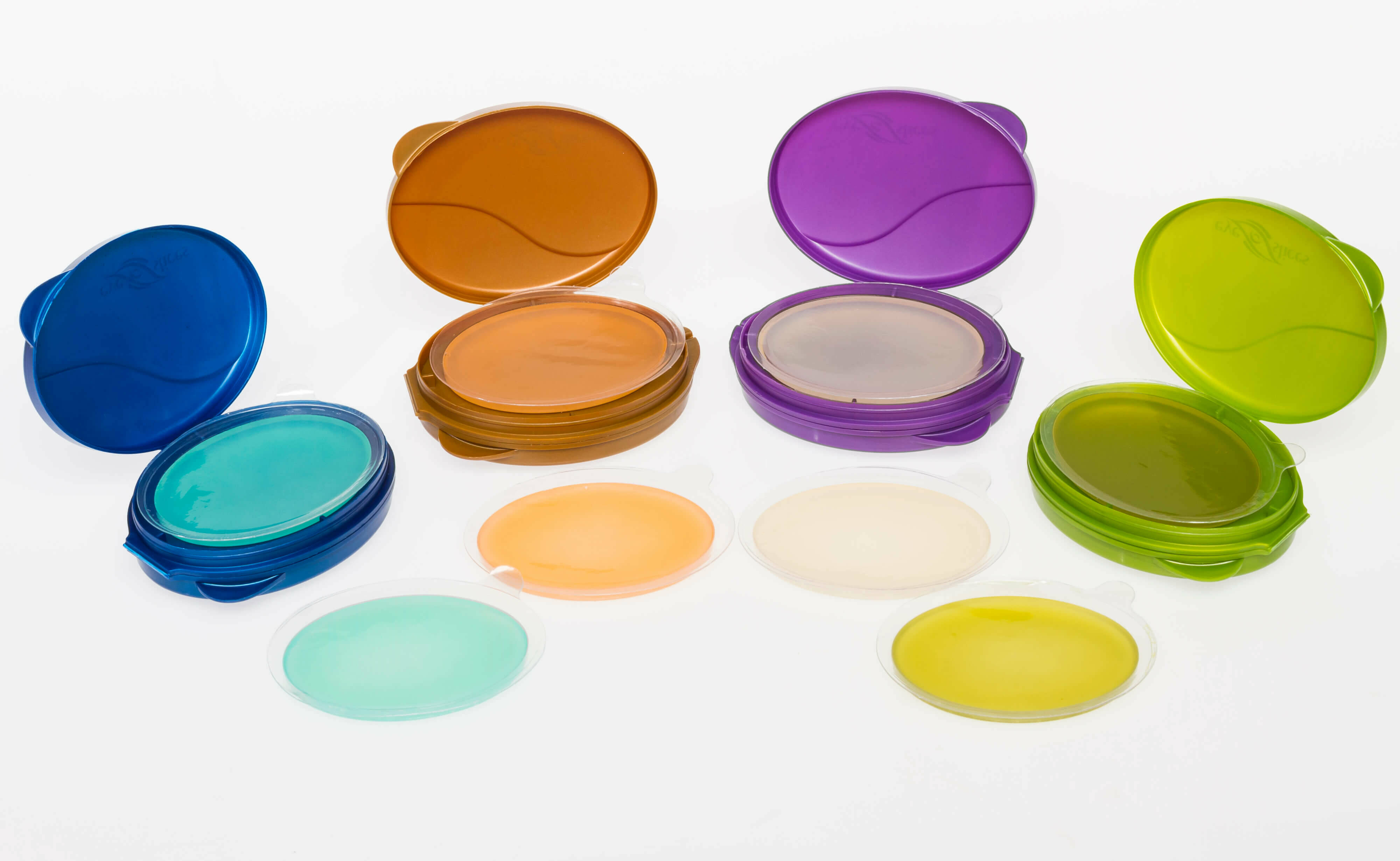 It took 6 years in total before the product reached perfection. Meanwhile, Kerryne was trying to get investments wherever she could. The technology was so impressive, that she managed to collect $3,3 million from 13 different organizations.
"My husband worked as a video-operator and we tried to earn everywhere we could in free time, just to support ourselves and invest in the project. Finally eyeSlices were introduced on the professional exhibition in Galagher Estate. We sold out everything within just first 2 hours – it was a great break-through", says Kerryne.
Having launched the products to beauty salons to secure the professional reputation, Kerryne took to creation of the retail line. The interest was global and the demand arrived from retail boutiques, cosmetics stores, airlines and large retail chains. No doubt, that Kerryne began to reap the crop of the long painstaking work.

Imagine a product that fills a billion dollar gap in the market, a product in demand, an innovative product based on a global first cryogel polymer technology. eyeSlices is fast becoming both a global business player and a truly South African success story. The company is aware of the responsibility that they have to their country and together eyeSlices will strive to ensure that they represent South Africa proudly on the global business stage. eyeSlices is both proud of the reputation of their brand and their relationships with customers, business partners, government agencies and community in South Africa. This reputation has to hold eyeSlices into the future as they walk onto the global stage. eyeSlices continually strive for standards of excellence with regard to their products, service, systems and attitudes. The company is aware that its team is only as strong as the weakest link and thus depends upon each and every individual to adopt the same culture of excellence and integrity within themselves and their work.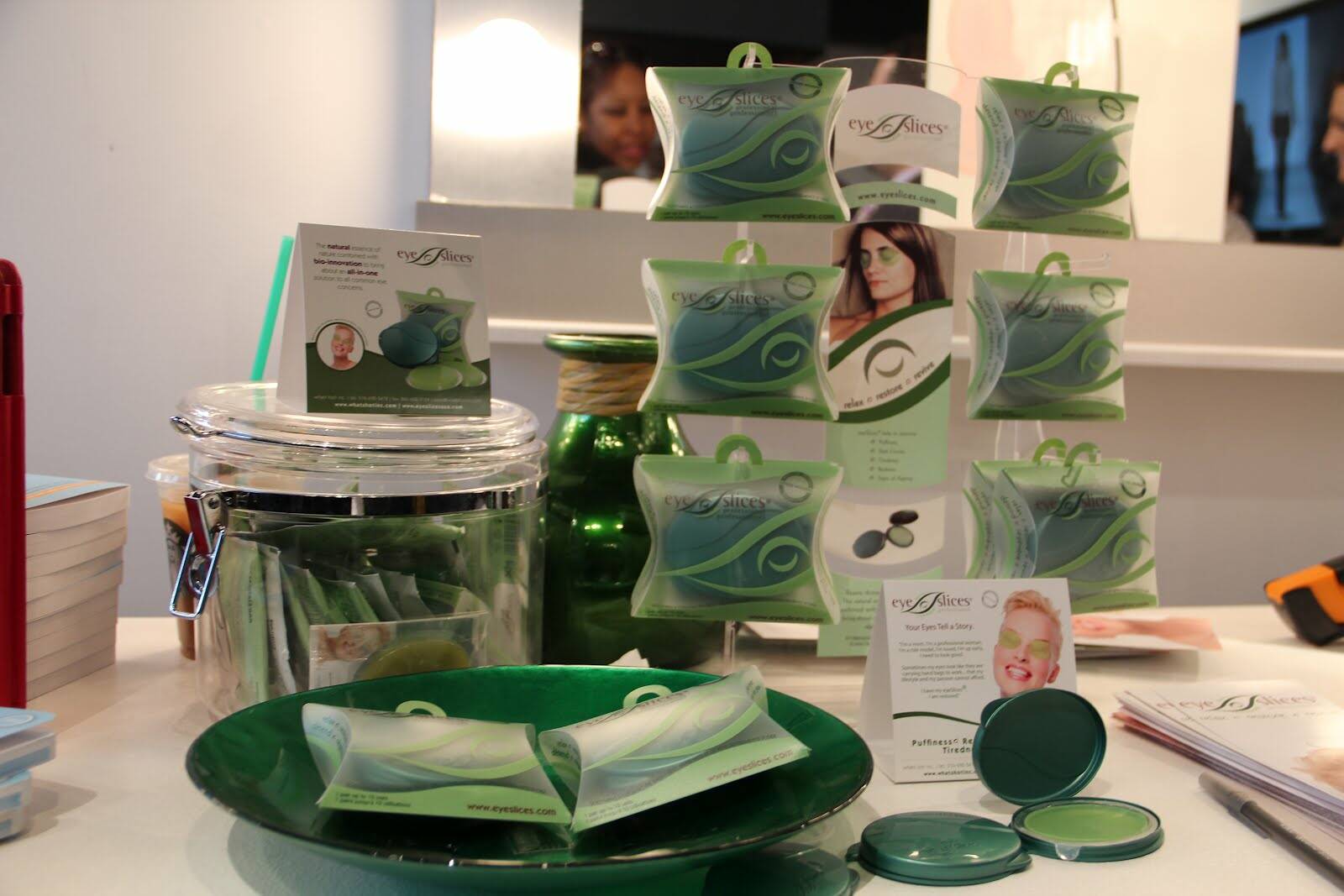 Incorporating the use of eyeSlices into the SPA, pharmacies, hotels and retail stores will add versatilty and profit to your business.
Adding value to your treatments with eyeSlices:
incorporate eyeSlices into facials or massages as an extra add-on eye treatment. Apply eyeSlices during the mask time for 25 minutes and remove any residue from eyeSlices with cotton pads;
eyeSlices help to soothe and calm inflamed or irritated skin whilst reducing puffiness and irritations around the eye area after permanent make-up applications;
add eyeSlices into a bridal package for an extra-special treat or for those pre-wedding emotional moments! A few minutes of relaxing with eyeSlices before a bride applies her make-up will leave her looking and feeling bright-eyed and beautiful;
retail eyeSlices for everybody to enjoy. eyeSlices make great gift ideas and add to your bottom line with fantastic profit margins;
eyeSlices look great in your salon;
eyeSlices Professional have specifically been designed for beauty salon and SPA use.
I-Slices Manufacturing has won the prestigious 2011 Technology Top 100 (TT100) Award for sustainability. The Technology Top 100 programme is focused on identifying the true South African role models, who through innovation, tenacity and a passionate belief in people, have been able to take their organisations to new levels of competitiveness. The programme seeks to identify role models who are either users or developers of technology.

The assortment of EyeSlices consists of:
Professional line - created specially for SPAs, beauty salons, medi-SPAs and professional beauticians. The range targets tiredness, dark circles, puffiness, redness and wrinkles. All in 1 product! Professional line is available in a retail version with re-usable pads and in a salon version with disposable pads. Results are visible within one application due to the efficacy of the dermal delivery system PLUS the 20% active ingredients contained within the product.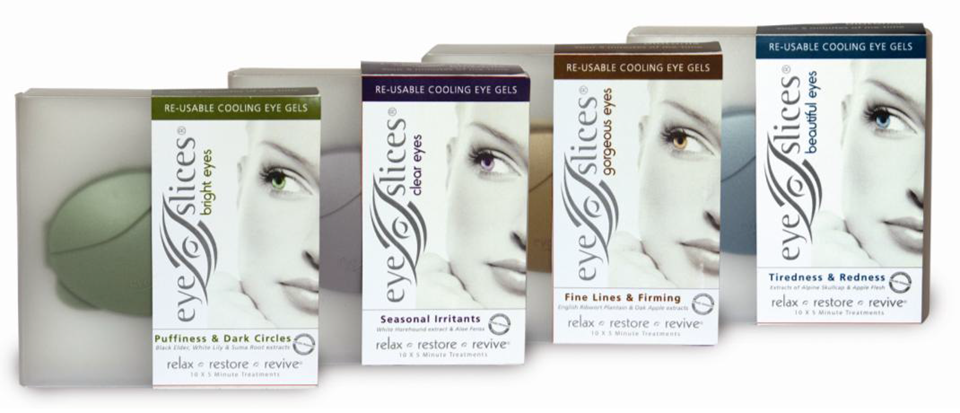 Biotanix line - for pharmacies, optometries and department stores. Re-usable up to 10 times! The brand new eyeSlices Biotanix retail range is a wonderfully innovative creation. Four unique variants targeting specific symptoms, using active ingredients sourced from natural and organic plant extracts.
FEEDBACKS IN MEDIA
"If the eyes are the window to the soul, the delicate skin around the eye certainly provides insight to the hectic lifestyle we lead and possibly how many birthdays are behind us! Giving yourself 10 minutes in the day to close your eyes and take a breath will not only do wonders for your body but your soul too. So instead of letting the rolling blackouts cause more stress, embrace the break from your schedule with a short meditation and a chance to take a little time for yourself  with eyeSlices", Les Nouvelles Blog
"eyeSlices come in a handy retail pack that can be displayed at till points, making them a great impulse-buy offering or gift idea for customers. The retail pads can be re-used up to ten times and once opened, customers can conveniently store them in the fridge at home. They come packaged in a handy refillable clam, encouraging regular users to make special salon visits in order to purchase refills", SPA&Beauty
"Developed in South Africa specifically for professional use, and already highly successful in the US, Middle East and parts of Europe, eyeSlices Professional offers health and beauty experts an entirely new and therapeutic way of treating the eyes", Massage Mag