Motorika is developing robotic rehabilitation solutions for patients suffering from a variety of neurological diseases (lat. Neurological morbis), including stroke, traumatic brain injury, and spinal cord injury. Since its founding by prominent medical technology entrepreneur Professor Shlomo Ben-Haim, Motorika has set out to create robot-assisted solutions to meet the therapeutic needs of patients suffering from a variety of neurological conditions, as well as orthopedic and post-surgery dysfunction. The company works with top experts in the field to develop and market high-end robotic-assisted rehabilitation products for upper and lower extremities.
At its core, Motorika is all about combining the most up-to-date clinical science that medicine has to offer and the most innovative robotic rehabilitation technology in the world today. The goal is to achieve optimal outcomes for patients who are coping with extremities impairment, resulting from neurological conditions such as stroke, traumatic brain injury, spinal cord injury, as well as many orthopedic injuries. Motorika has established itself as an industry leader in the field. With more than a decade of development and commercial experience, the company now has an Intellectual Property portfolio that includes 35 patents, active applications and planned filings for at least eight new patents.
Motorika's two signature robotic gait training platforms – the ReoGo™ for upper extremities and the ReoAmbulator™ for the lower – have become essential tools in hospitals and rehabilitation facilities around the globe, and have been shown to reduce patient care expense by maximizing rehabilitation and recovery, thereby reducing long-term costs for patient care. Both ReoGo™ and ReoAmbulator™ are designed and manufactured at Motorika Medical Israel.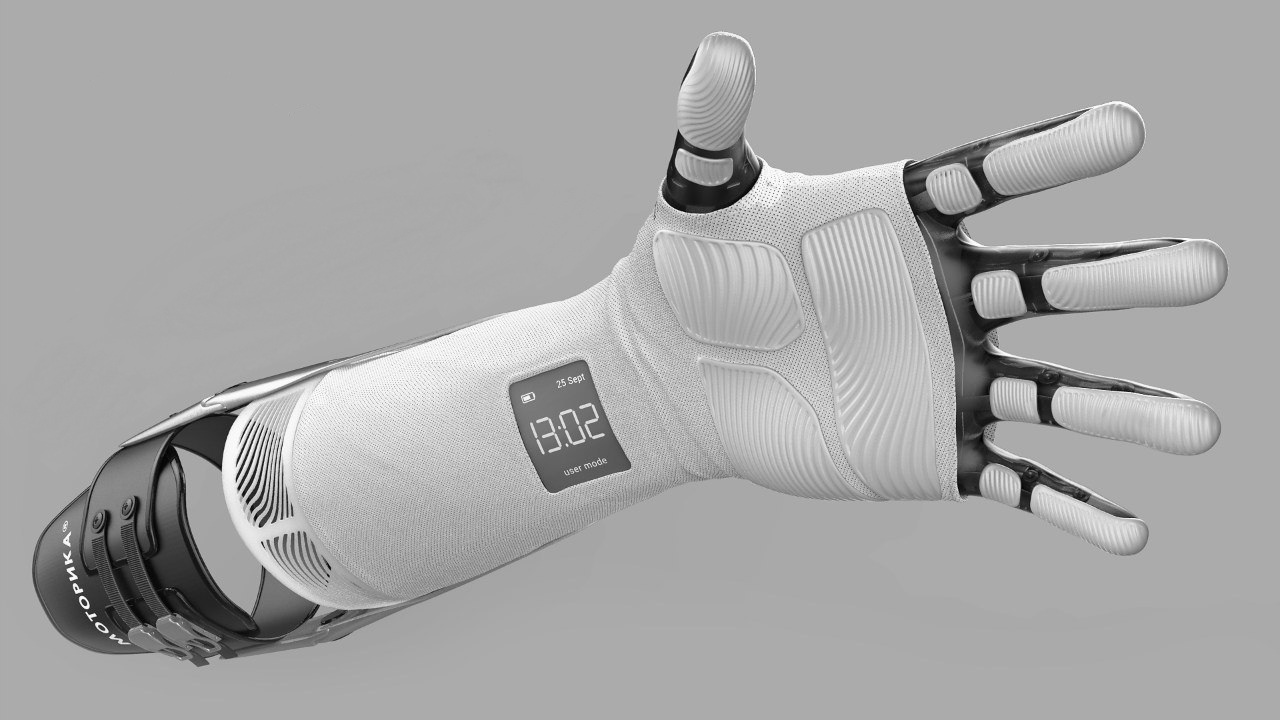 Motorika's innovative ReoGo™ is a highly effective robotic system for upper limb therapy. Fully motorized and ergonomic robotic arm makes ReoGo™ unique, along with advanced software which combines personalized, patient-specific exercises and engaging games designed by leading therapists. This portable and user-friendly platform facilitate two-or three-dimensional movements, allowing patients who have suffered a stroke or other neurological injuries to essentially retrain the brain through measured repetitive motion and advanced biofeedback.
Underlying the treatment modality is the clinical principle that carefully designed, repetitive and guided neuromuscular training serves to enhance learning and promote cortical reorganization, which, in turn, contributes to functional recovery. As a robotic-assisted device, the ReoGo™ provides up to ten times more repetitions per session than an average non-robotic treatment, thereby improving recovery and treatment outcomes. Clinical research shows that ReoGo™ improves independence and functional ability. Clinical evaluations of therapy using the ReoGo™ have been conducted in the US, Japan, Italy, Germany and Israel with a combined total of over 350 sub-acute and chronic stroke patients, with conclusions showing that the platform is safe, has no side effects, and has a significant positive effect on proximal upper extremities movement and synergy movement, as well as on lower function cohort. The ReoGo™ offers dramatic functionality improvements in the shoulder, elbow, and forearm – improvements which are maintained over time.
The ReoAmbulator™ allows therapists to design patient-specific exercises that work towards improving patient balance, ambulation, coordination, stamina and posture through an intensive, repetitive re-training of normal movement of the entire leg – the hip, knee and ankle – as well as the pelvis, in order to reproduce reciprocal, synchronized natural gait pattern. The ReoAmbulator™ is suitable for patients suffering from a broad spectrum of neurological or orthopedic disorders.  The ReoAmbulator™ provides innovative and adaptive therapy based on advanced measurement capabilities and closed-loop feedback control. Throughout the treatment, patients are continuously engaged in Virtual Reality environments, taking on a motor and cognitive challenges for the upper limbs, all while receiving instant audio and visual feedback. They are monitored during the entire session in order to evaluate their achievements while the program adapts accordingly. The ReoAmbulator™ has been implemented in various rehabilitation centers and successfully passed clinical and technical evaluations with various patents in multiple locations in Europe, Asia and Israel.
The ReoAmbulator™ incorporates advanced management software that provides the therapist with comprehensive data, allowing for real-time adjustments and modifications to therapy, as well as recording and reporting functions. The ergonomic design of the ReoAmbulator™ allows the system to be set up quickly, in less than ten minutes, and readily adapted to each individual patient. The ReoAmbulator™ system offers each patient greater engagement in their own therapy through a Virtual Reality environment geared towards optimizing therapy sessions and improving outcomes.
Both systems harness patients' own capacity to retrain the brain using principles of neuroplasticity, repetitive motion, and biofeedback, all of which are guided and mediated by the advanced, patient-specific functionality of the machines. Through personally designed repetitive motions, patients are able to effectively 'rewire' their brains' neural pathways and synapses to improve their range and speed of motion, accuracy and smoothness of movement, muscle strength, cognitive functions – and maintain these normal gait patterns.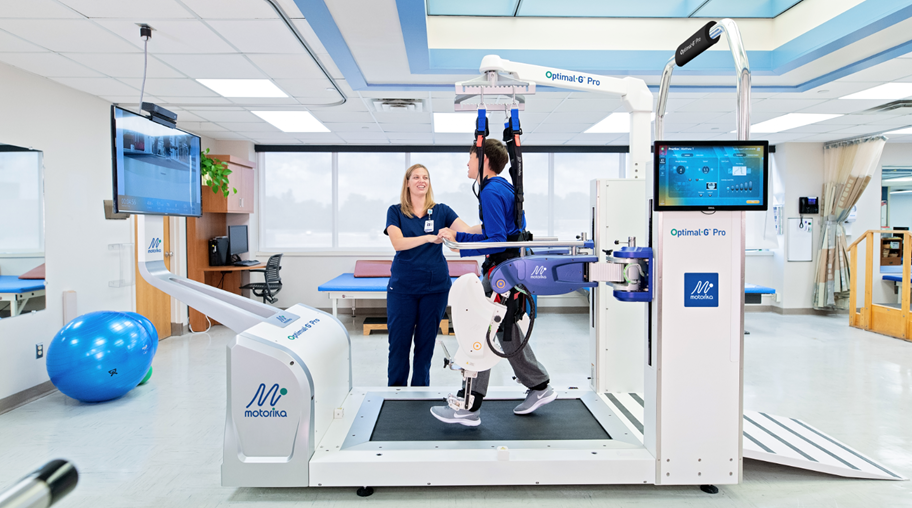 This proven approach places the patient at the center of his or her own rehabilitation regimen at the same time that it affords the therapist unequaled measurement, control, and analytic data in order to provide fully personalized therapy sessions, at all times reflecting the patient's current capacity and clinical status. Prior to each session, the patient is measured for force and range of motion capabilities and Motorika's systems are able to provide recommended personalized session parameters that also give the therapist comprehensive real-time data at all stages of the rehabilitation process, leading to optimal solutions for improved outcomes. In every regard, Motorika is committed to providing personalized adaptive treatment designed to enable the patient to retrain the brain and recover the maximum degree of function possible.