Teana is an innovative Russian skincare company founded by Dmitry Stoforandov in 2007. Mr. Stoforandov holds a PhD in pharmaceutical science and is the man behind all Teana cosmetic formulas. He is a scientist and a pharmacist, who has enriched the cosmetics industry with almost 300 unique skincare formulas and who keeps bringing new trends and energy into this field. Teana has been producing cosmetics which are as effective as beauty salon treatments for more than 10 years. The company uses manufacturing sites in Russia and France. Teana's goal is to make skincare simple, affordable and pleasant. Teana Laboratories' mission is to make the life of its clients happier and more beautiful.
Why customers appreciate Teana:
High-tech formulas, based on natural ingredients. Teana is among the first to introduce the most breakthrough and effective technologies in the field of cosmetology. Teana maintains the perfect balance between proximity to nature and high-tech care.
Salon standard treatment at home. Simplicity, convenience, high technology. Teana adapts all the best that is or is just emerging in the salon cosmetology, and this significantly improves and simplifies the lives of those who care about their beauty and health.
Trend-setting. The most effective modern solutions and formats in demand in the market. The regular release of interesting new products. Teana always has something to surprise you.
Simple and effective skincare programs.
Premium quality at a reasonable price. Innovations, expensive assets, ergonomic, beautiful, reliable packaging and at the same time no "image" overpricing. Everything is fair.
Care for nature. Teana tries to take care of the planet, so it uses renewable raw materials only, do not test cosmetics on animals, do not use paper inserts in packages to reduce the amount of garbage.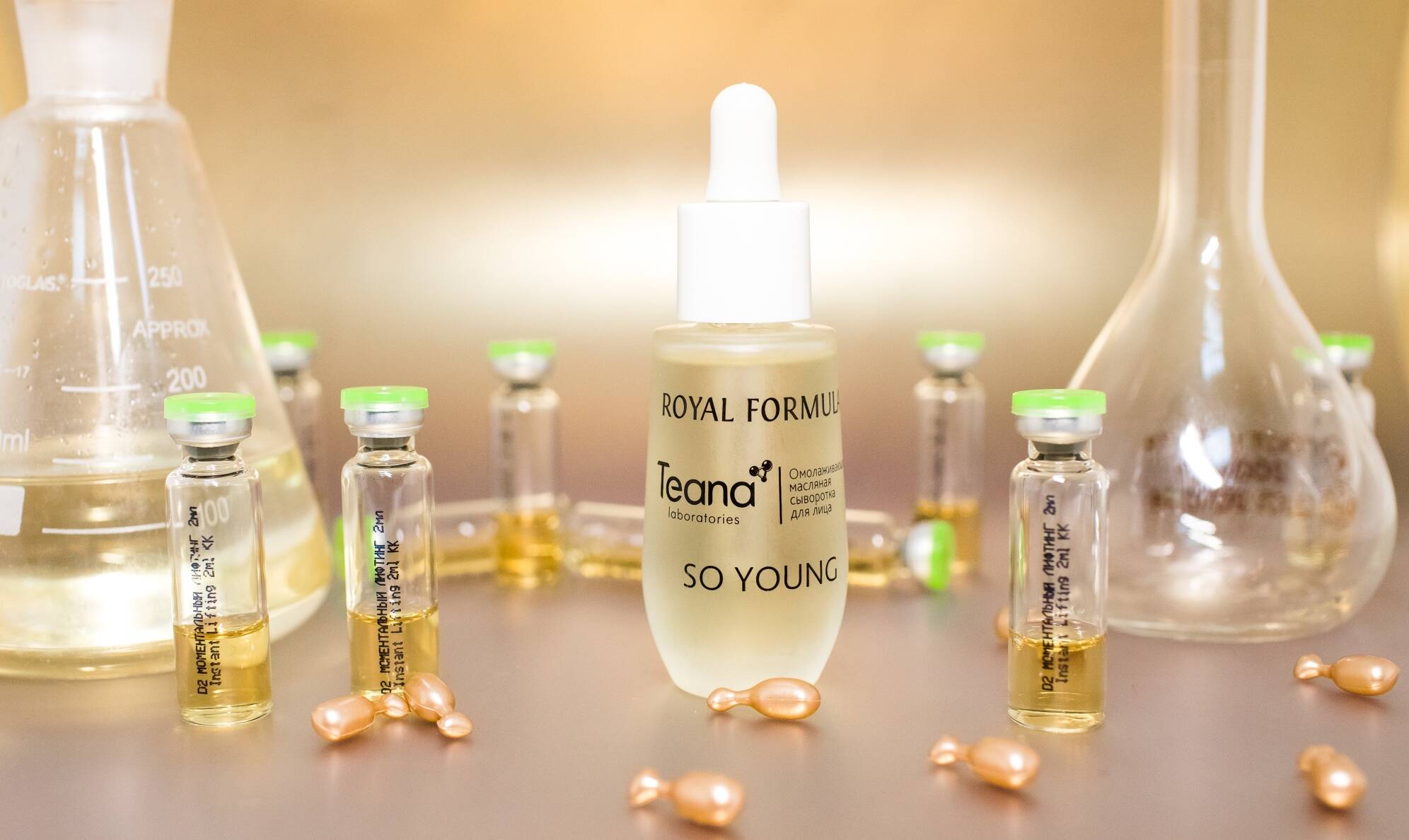 THE FOUNDER & STORY BEHIND TEANA
"All the main standards of beauty are created by nature itself. Therefore, our products are based on natural bioactive ingredients, the effective action of which is ensured by advanced scientific developments."
                                                                                                                        Dmitry Stoforandov
Dmitry Vladimirovich Stoforandov, the Creator, General Director and mastermind of Teana laboratories, has a sound experience of successful work at the junction of pharmacy and cosmetology, is a Candidate of Pharmaceutical Sciences. As a child he had been mixing his mother's face creams to create something special. Then after becoming a pharmacist Dmitry brought about 300 unique skincare formulations, new trends and his creative power to cosmetic industry. Having really turned on the heat to produce high-tech cosmetics for the "home salon", he founded the company from scratch and personally developed formulations of the first line of products - mono-dosed ampouled serums packed in pharmaceutical glass and containing a high concentration of bioactive ingredients, which are still an undoubted brand hit. Dmitry Vladimirovich's motto is: "We need to produce the product for which we vouch and to be guided in business by our conscience first of all". And for almost 13 years now, Teana has been producing unique professional cosmetics. Its effectiveness is confirmed by testing, and the number of satisfied customers around the world is constantly growing.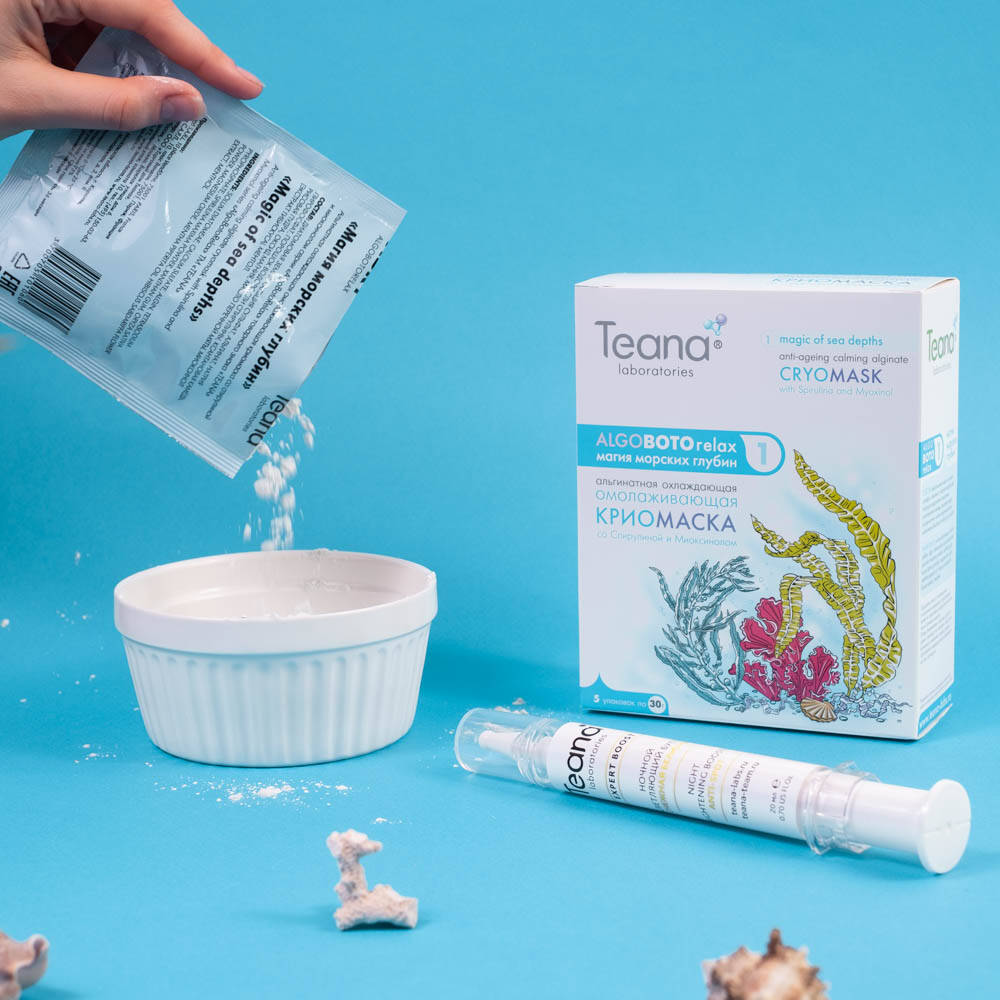 IN-HOME BEAUTY SALON
Teana implements the most advanced solutions in the field of cosmetology in convenient packaging format of cosmetics for independent use at home. All lines are perfectly combined with each other, so the clients can create an individual care program for themselves, taking into account all the nuances and needs of the skin.
MARKETING & PR
The brand is widely represented online and offline. Top mass media in Russia regularly write about the products, and Teana also conducts monthly creative mailings to popular bloggers in order to raise brand awareness. In 2018, Teana received 2 prestigious Tagline Awards for Best Integrated Advertising Campaign. Teana participates in charity events, sponsor various beauty events, holds meetings and zoom parties for potential clients.
SALES
Teana is now selling well nationwide in Russia and has distributors in Lithuania, Latvia, Uzbekistan and Belarus. The best points of sales are online and offline beauty stores and drogeries like Drogas, where it is currently sold and others like Watsons, Douglas etc. 
MEDIA
Teana is actively building brand awareness on social media through the following channels:
More media materials could be found by the link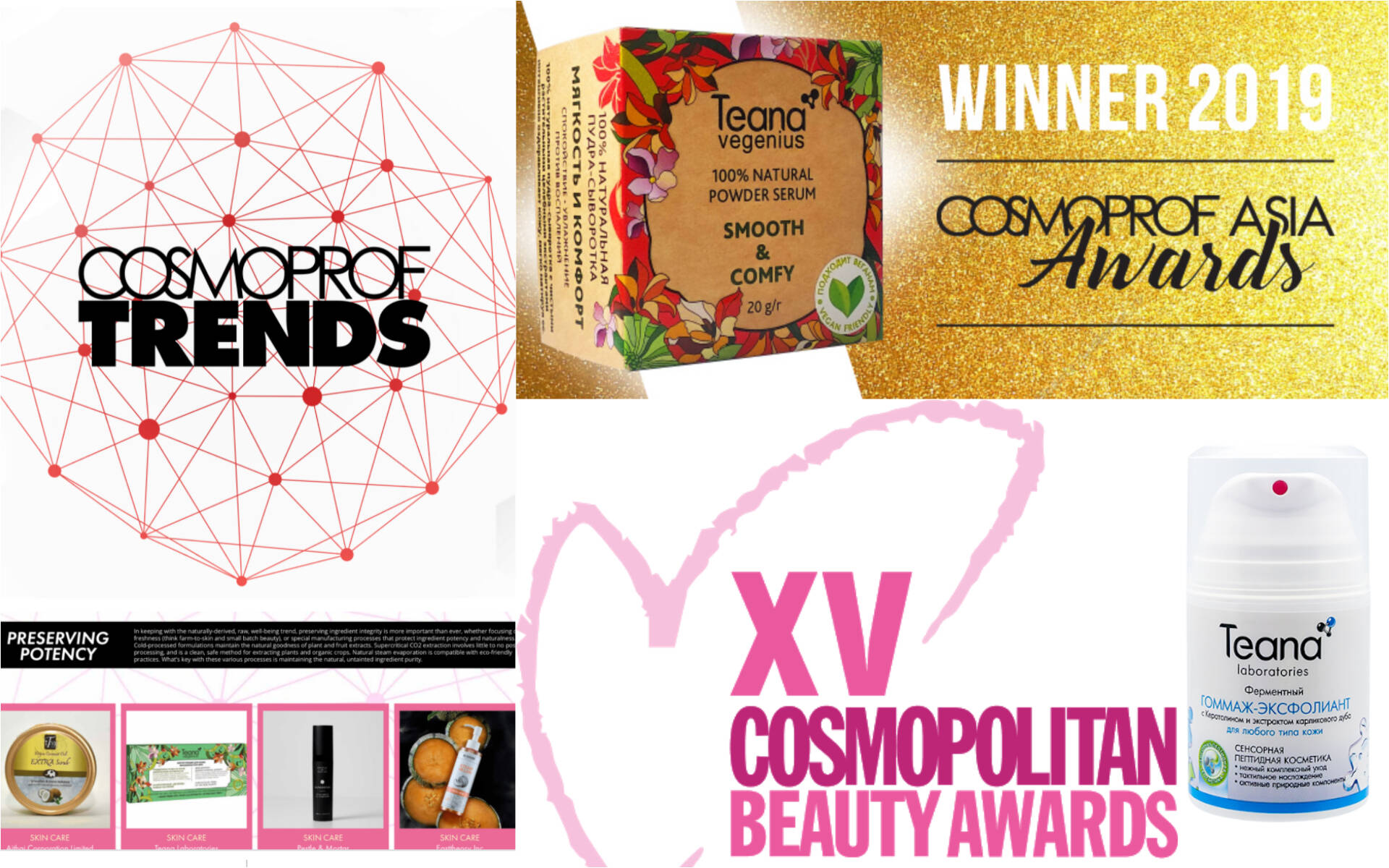 AWARDS
Teana's products regularly receive prestigious awards for innovative skincare and performance. Teana has been awarded prizes for top glossy women's publications, as well as international prizes won at exhibitions.
THE PRODUCTS
Teana skincare provides the most up-to-date and innovative solutions in modern cosmetology. Teana tracks the latest achievements of scientific labs all over the world. Therefore, the company is among the first to obtain samples of new ingredients and to conclude contracts for the supply of modern cosmetic raw materials while others may not even know about them yet. Traditionally, Teana purchases ingredients for its products in France, Switzerland, UK, Germany, Marocco. The ingredients are high-concentrated substances that are extractable from plants only through a series of complex chemical processes. Absence of impurities and high concentration – a guarantee that Teana's products will have a predictable and evident effect.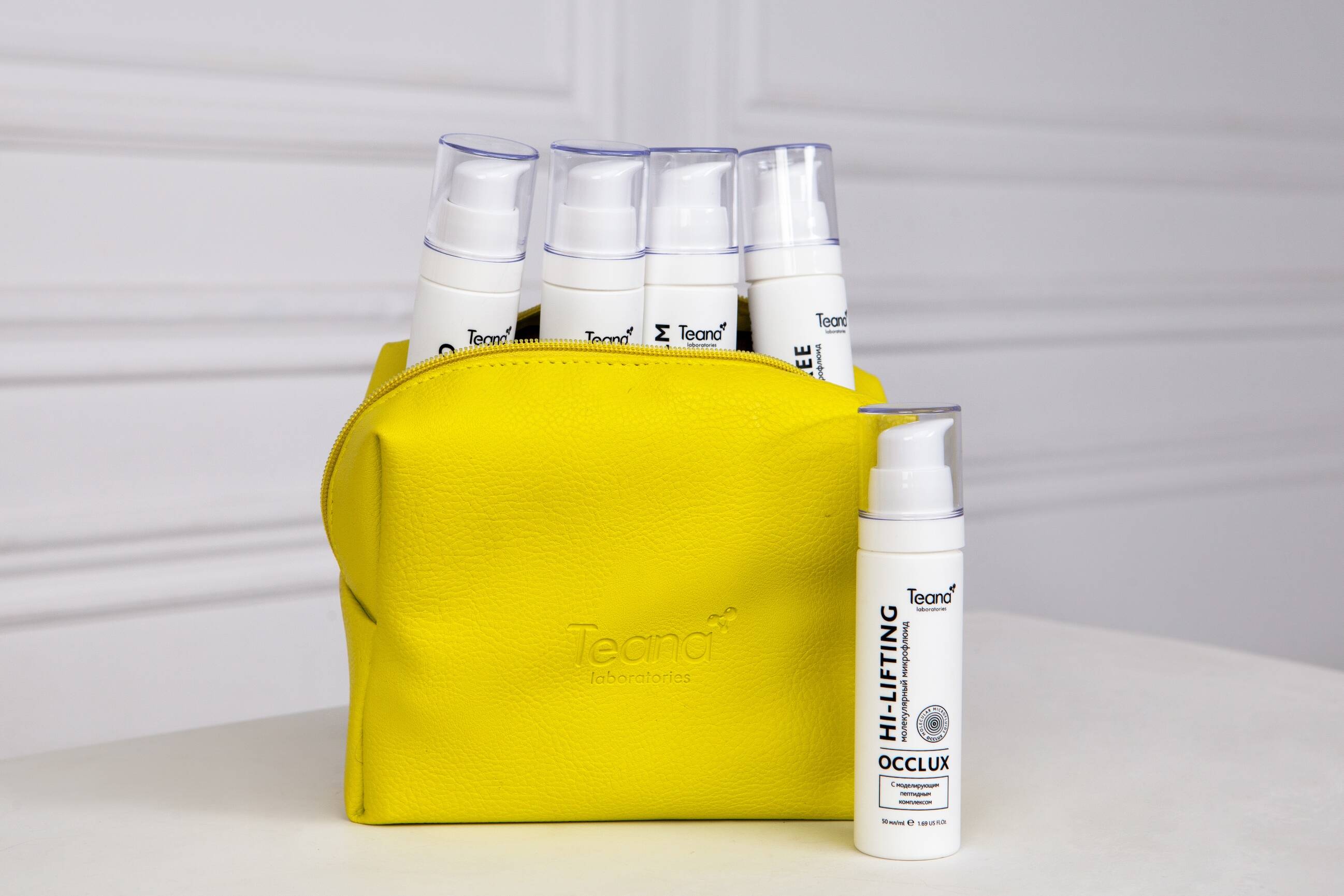 Keys of success of Teana's products:
Formulating. The key to the effectiveness of Teana cosmetics is the skilful combination of natural ingredients and high technology. Teana is among the first to introduce advanced scientific developments in formulations and has earned a reputation as a conscientious and innovative manufacturer. Teana also adds a secret ingredient - love - to each product.
Geography of production. Teana's two main production sites are in Russia (in the science city of Yubileyny) and in France on the coast of Brittany. Here Teana produces laboratory samples, test final products and prepare unique novelties for production.
Testing and certification. All Teana products are subjected to multi-level testing: from in vivo and in vitro tests of individual ingredients to testing of finished products on volunteers. Teana cosmetics are certified in accordance with European legislation, so costumers get guaranteed quality and proven effectiveness.
Teana has a variety of products and cosmetic lines to solve different skin problems:

1. SUPER PEPTIDES - ampoule serums with super-effective peptides
«SUPER PEPTIDES» ASAP SKIN TONE CORRECTION SERUM;
«SUPER PEPTIDES» NO PROBLEM INTENSIVE CARE SERUM;
«SUPER PEPTIDES» IN-HOME CIRCULAR FACELIFT SERUM;
«SUPER PEPTIDES» ANTI-REDNESS AID KIT SERUM;
«SUPER PEPTIDES» EYE CONTOUR PERFECTOR SERUM;
«SUPER PEPTIDES» CRYSTAL SKIN HIGHLIGHTER-LIKE SERUM.
TEANA VEGENIUS

 - 100% natural ingredients, vegan-friendly, innovation & nature
2.
VEGENIUS VEGETABLE MILK

- 100% vegetable milk in pharmaceutical ampoules for intensive skin care
100% natural vegetable milk for delicate and fresh skin. Weightless, fast-absorbing texture nourishes the skin with all the richness of natural components";
100% NATURAL VEGETABLE DREAM MILK SWEET ALMOND;
100% NATURAL VEGETABLE DREAM MILK ORANGE BLOSSOM;
100% NATURAL VEGETABLE DREAM MILK COTTON.
3.
VEGENIUS POWDER SERUMS

- 100% natural powders with powerful skincare benefits due to their botanical composition
Natural powder serum LIFTING & SOFT FOCUS 
Natural powder serum SMOOTH & COMFY
Natural powder serum EVEN TONE & TEXTURE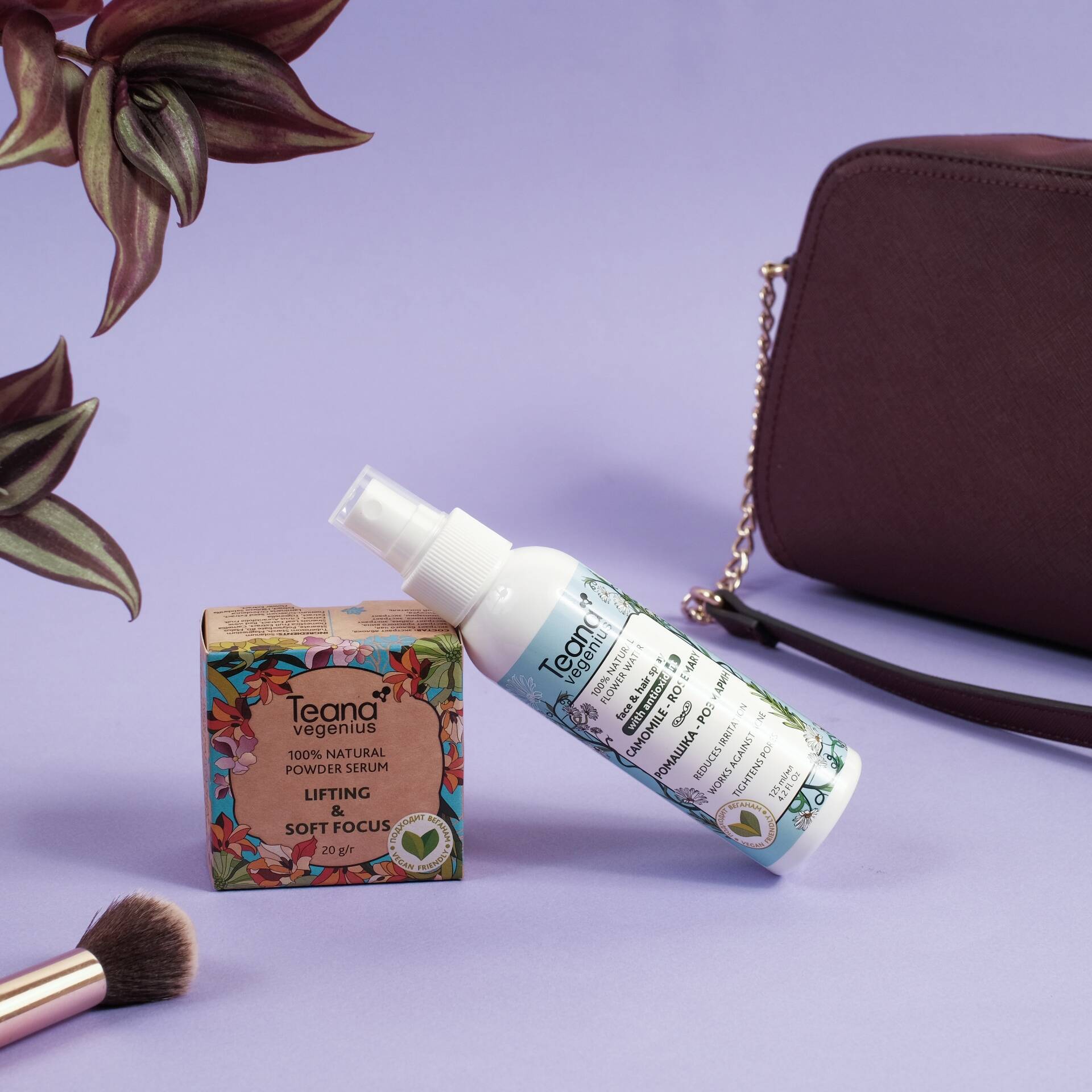 4.
VEGENIUS FLOWER WATERS

- Pure floral waters are based on the water-soluble fractions of valuable essential oils and are enriched with  dihydroquercetin which is a powerful natural antioxidant
Natural flower water CAMOMILE ROSEMARY face and hair spray;
Natural flower water ROSE - LAVENDER face and hair spray;
Natural flower water MELISSA - THYME face and hair spray;
Natural flower water LEMON - ORANGE FLOWERS face and hair spray.
5.
VEGENIUS SMOOTHIE FACE MASK

- Edible smoothie masks are all natural and contain fruit powders, dietary fibers (detox effect) and stevia extract
SMOOTHIE FACE MASK COCOA-STRAWBERRY (4 portions, 80g)
SMOOTHIE FACE MASK APPLE-RASPBERRY (4 portions, 80g)
6. 
VEGENIUS – BIO ESSENCES

(the exact molecular "twins" of living plants, giving the skin 100% of valuable ingredients)
NATURAL PROTECTION AGAINST POLLUTION bio essence;
DEEP RECOVERY FOR TIRED SKIN bio essence;
AGAINST DEHYDRATION AND CLIMATE STRESS bio essence;
SKIN SUPPORT DURING PHYSICAL ACTIVITY bio essence;
ANTI-AGE FOR MATURE SKIN bio essence;
RELAX & ANTI-STRESS FOR URBAN DWELLERS bio essence;
AGAINST UV-STRESS, REDNESS AND PIGMENTATION bio essence;
PURETY AND FRESHNESS FOR PROBLEM SKIN bio essence.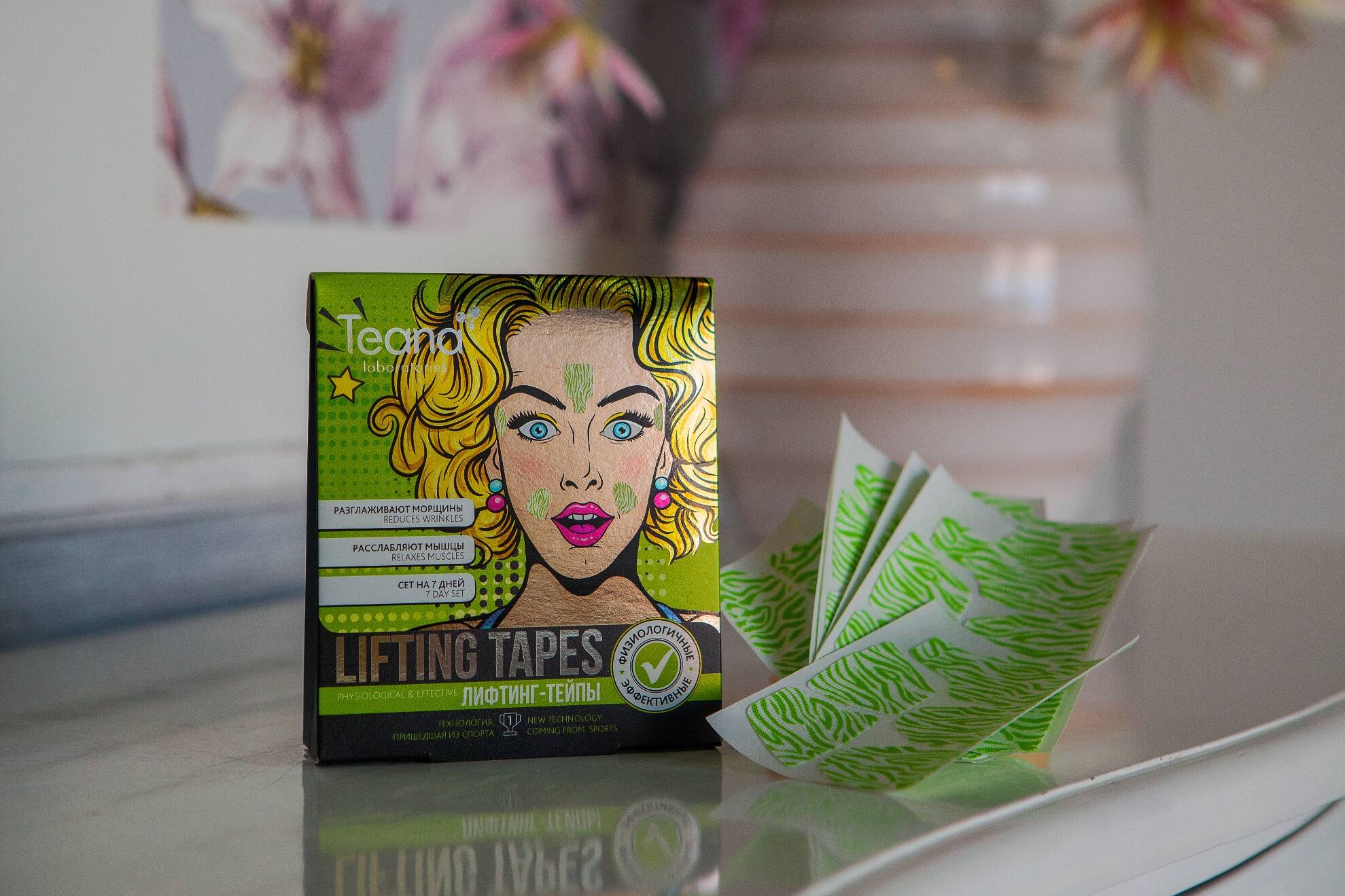 7. LIFTING TAPES - lifting effect  in just 7 days
LIFTING TAPES for the face (7sets).
8. Molecular microfluids OCCLUX  -   act similarly to beauty salon cosmetic masks, but you can wear them all-day
Molecular microfluid SENSOCALM with neurocalming complex with sea anemone toxin;
Molecular microfluid  AGE-FREE with sea snail toxin;
Molecular microfluid  HI-LIFTING with modeling peptide complex;
Molecular microfluid  SYN-CHRO realighning the skin's biorythms;
Molecular microfluid  GOLD 24K beauty elixir with gold nanoparticles.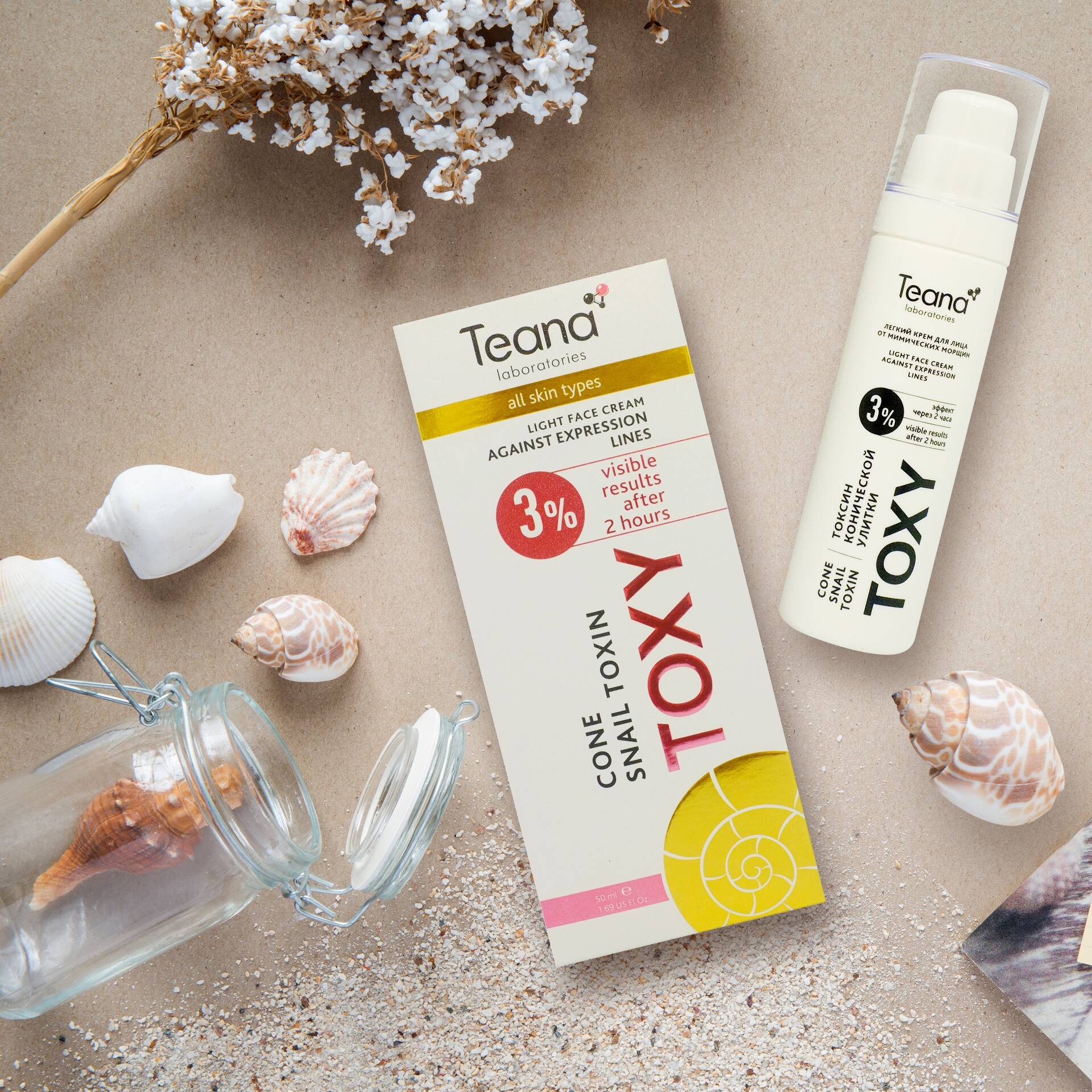 9. Cone snail toxin - TOXY for expression lines correction - a botox effect without a cosmetologist
FACE DROPS (SERUM) against expression lines, all skin types;
LIGHT FACE CREAM against expression lines, all skin types;
OVERNIGHT FACE MASK against expression lines, all skin types.
10. 10-day beauty regimen FUNGUSTO based on mushroom extracts
FUNGUSTO serums - 10-day beauty regimen based on mushroom extracts.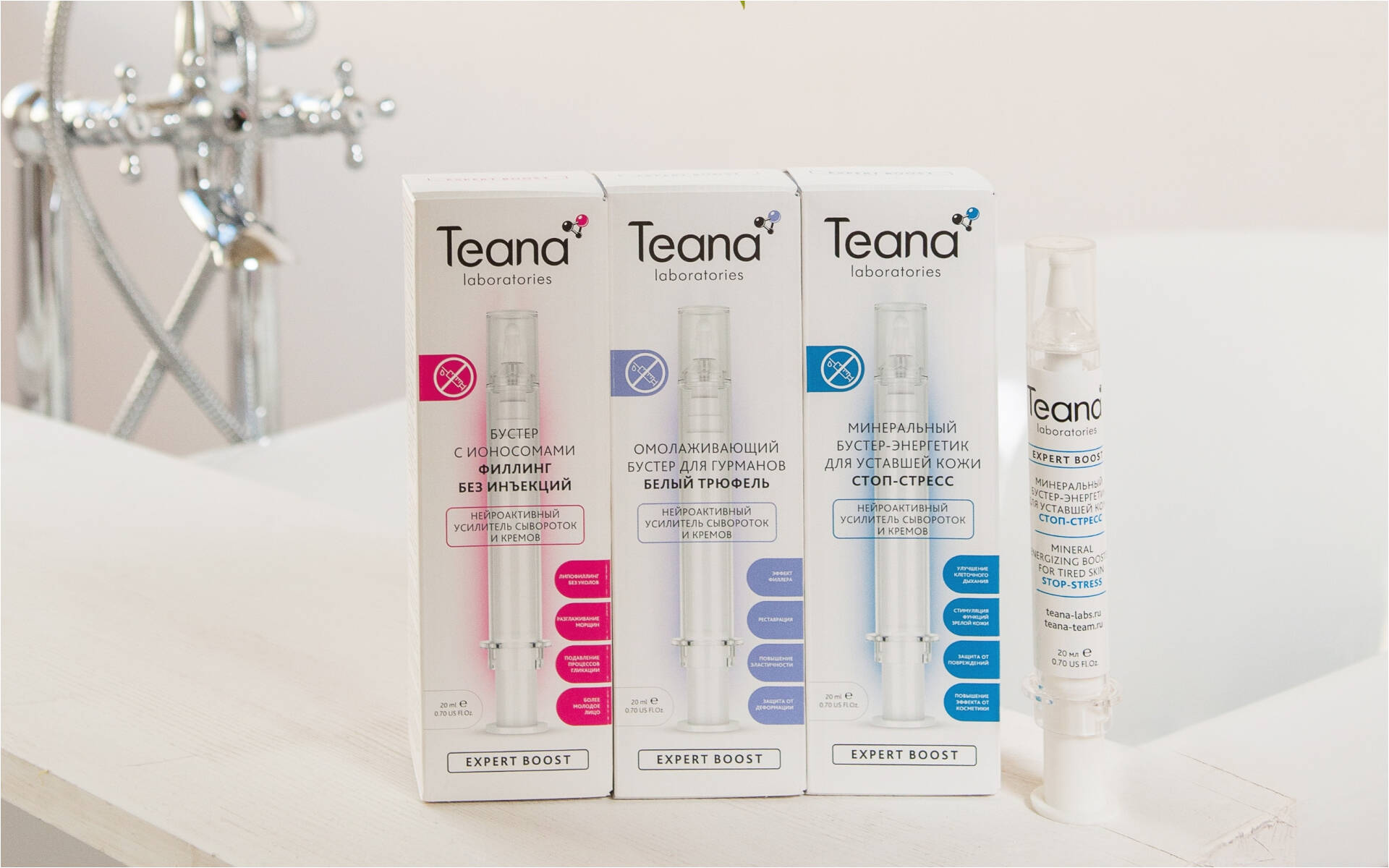 11. EXPERT BOOST -  Neuroactive boosters give a deep, long-term and visible effect without "beauty injections" by optimizing the cells' functions
Alternative to beauty salon cosmetology
Booster with ionosomes NON-INJECTION FILLING;
Booster for mature skin BLUE RETINOL;
Booster for a non-surgical facelift IDEAL SHAPE.
Correction of skin imperfections
Spider veins corrector MIRABILIS;
Pore minimizing booster INVISIBLE PORES;
Booster for problem skin NATURAL SALICYLIC ACID.
Intensive lightening
Day brightening booster 3D-LASER;
Night brightening booster ANTI-SPOT;
Hand & decollete anti-spot booster WHITE TURMERIC.
Protection from the main causes of aging
Day brightening booster SPF 30 TOTAL PROTECTION;
Mineral energizing booster for tired skin STOP-STRESS;
Booster against glycation GLYCO-STOP;
Protecting booster ANTI-INFLAMMAGING;
Booster with boreal wood extracts EXTREME CARE.
Strengthening the skin's structure and anti-age care
Silicon booster THE RESTRUCTURIZER;
Luxurious anti-aging booster WHITE TRUFFLE;
Booster with phyto stem cells ELDERFLOWER & GARDENIA.
Eyebrows and lashes growth
Lash & brow booster LARIX AND TEA PLANT.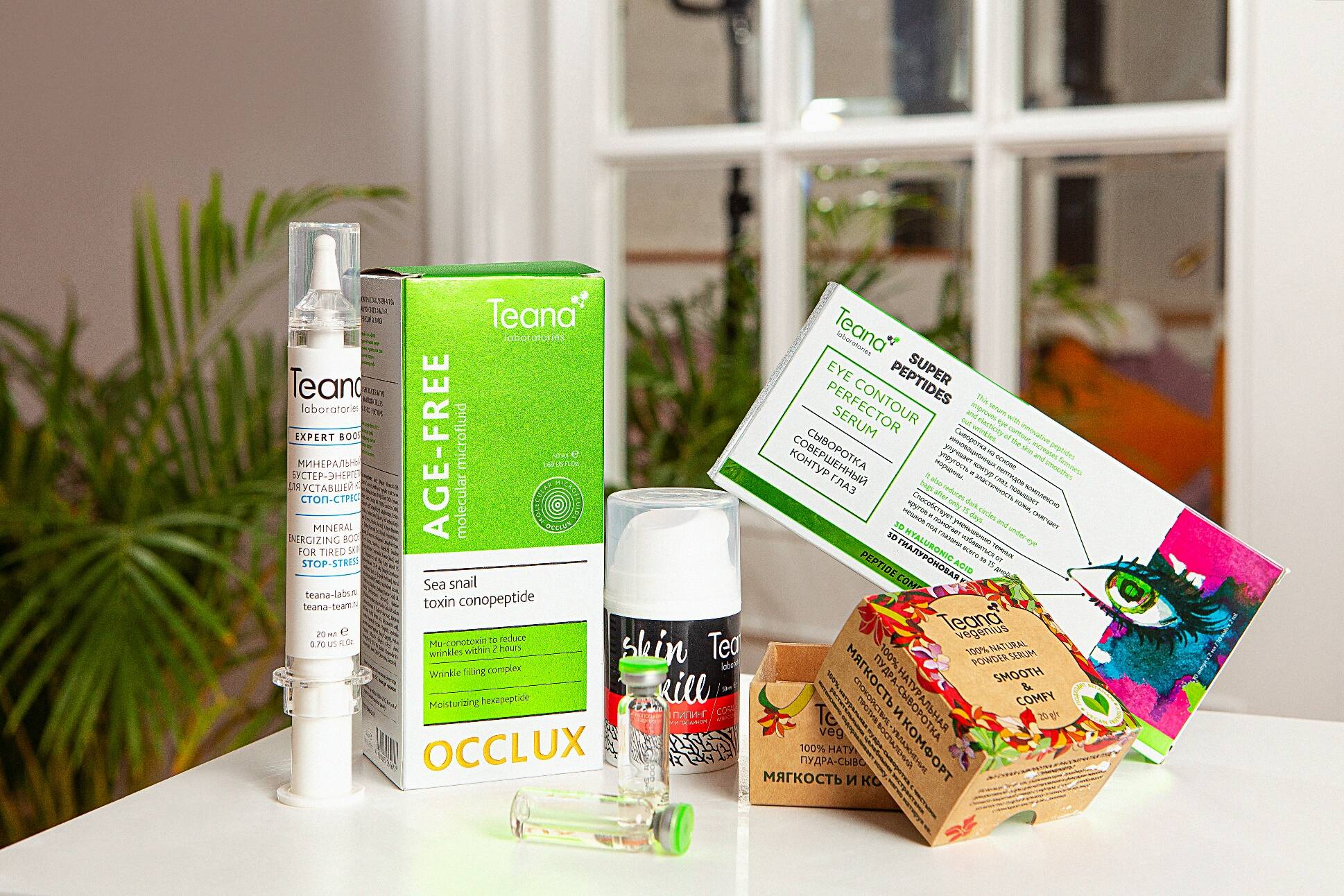 12. ROYAL FORMULA -  Premium water-in-oil emulsions for dry and mature skin
Makeup removing oil DEEP CLEANSING;
Anti-wrinkle, anti-puffiness and anti-dark circles lifting eye cream EXTREME BEAUTY;
Anti-stress face oil serum EUPHORIA;
Rejuvenating face oil serum SO YOUNG;
Nutritional face oil serum SO RICH;
Moisturizing face oil serum AQUA PROTECT;
Makeup promer SUPER FACE;
Rejuvenating serum with retinol in vegetable capsules RETINOL POWER;
Rejuvenating serum with argireline in vegetable capsules BOTOX-LIKE;
Anti-wrinkle and anti-puffiness eye serum in vegetable capsules PRETTY EYES;
Brightening serum with plankton extract in vegetable capsules PERFECT TONE;
Rejuvenating lifting serum in vegetable capsules TURBO LIFT.
13. Neuroactive serums STRESS CONTROL - new safe solution for correcting stress-related skin conditions through impact on skin neuroreceptors, contain revolutionary active ingredients: Neurophroline ™, Mariliance™, Matrixyl® 3000
Spa-comfort. Neuroactive serum – damaged cells renewal;
Double Radiance. Neuroactive serum – reducing pigmentation;
Daily Milk. Neuroactive serum – nourishing for dry and sensitive skin;
Vegetable Detox. Neuroactove serum – lymphatic detox;
Oleo Serum. Neuroactive serum – hydration for overly dry skin;
Super Food. Neuroactive serum – improving skin texture and complexion;
Thermo Effect. Neuroactive serum – imperfections removal;
Berry Care Peeling. Neuroactive serum – smooth skin with an even tone.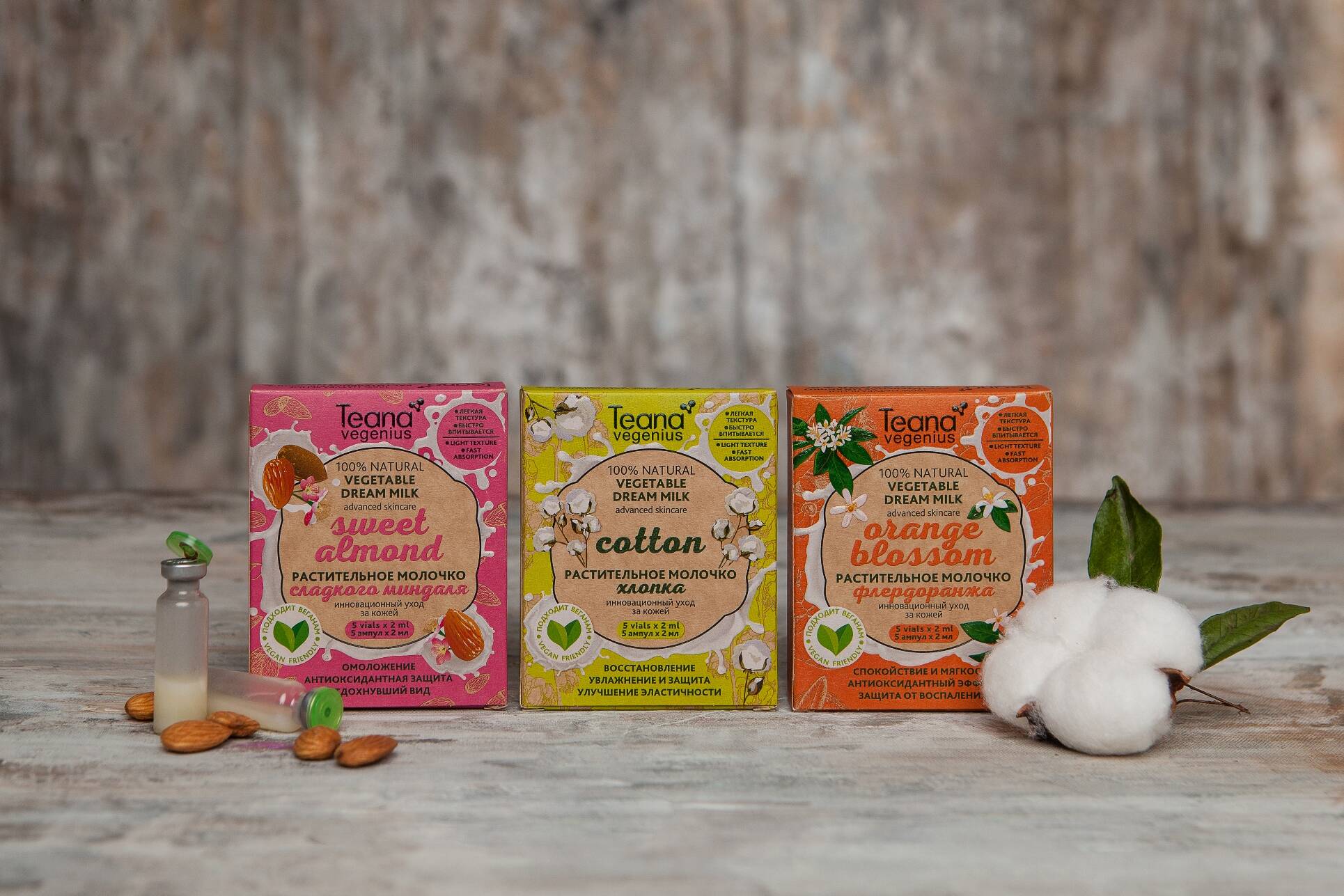 14. NATURAL HAND MADE SOAP. Made in France
Shea Passion. Natural soap for dry face and body;
Cleopatra's Secret. Natural soap with donkey's milk for dry and sensitive face and body;
The Ancient Magic of Argan. Natural soap with argan oil for dry face and body;
Grape Sensation. Natural exfoliating scrub  soap for body and face;
Spring Storm. Natural anti-cellulite soap with seaweed;
Apricot Paradise. Natural soap-scrub with apricot kernels for face and body;
Healing Mineral. Natural soap with green clay for oily and problem skin for face and body;
Pink Dream. Natural soap with rosemary for oily and problem skin.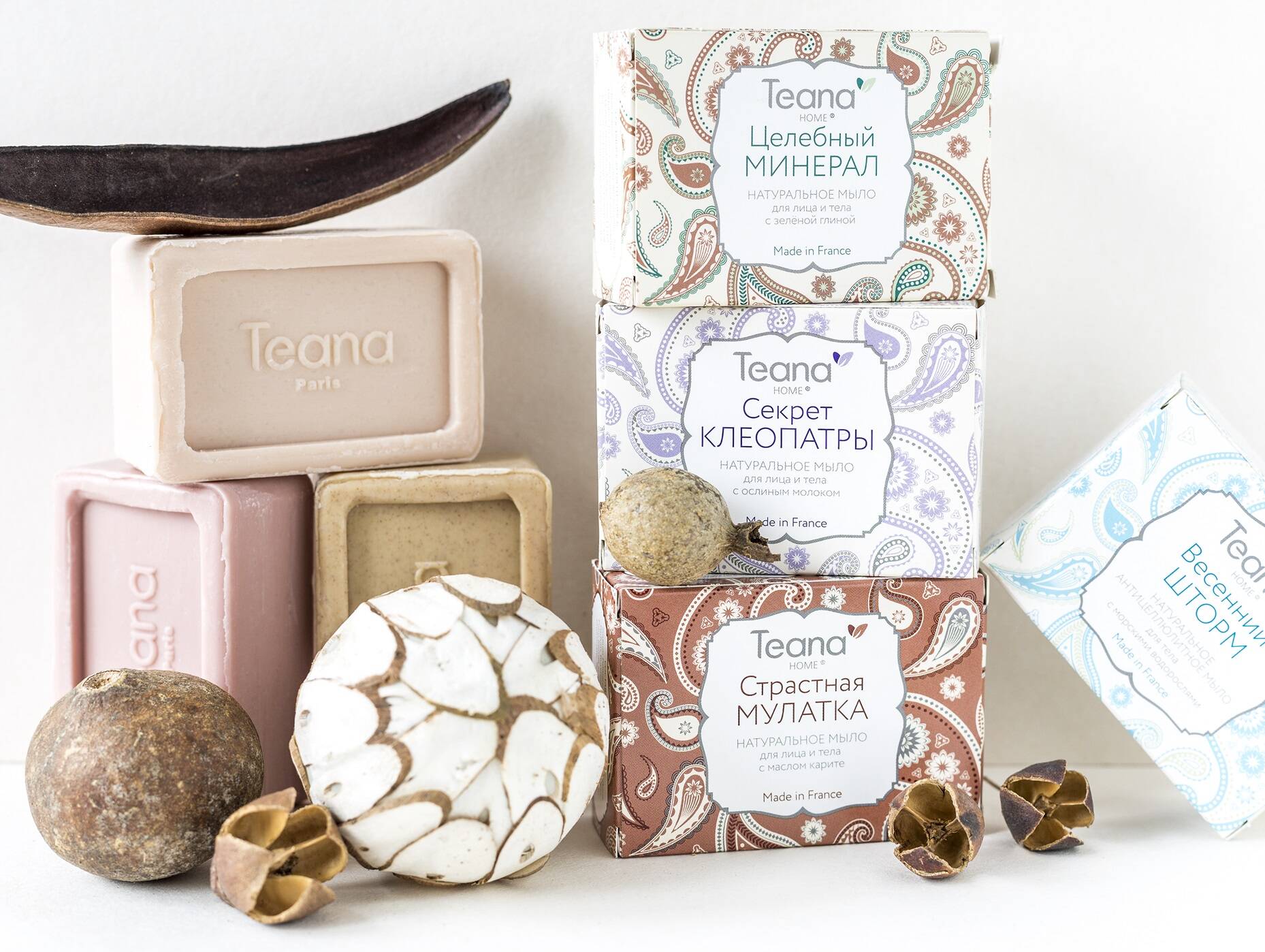 15. BLUE RETINOL Peptide Cosmetics - anti-aging skincare with retinol-like natural extract
TURQUOISE SILK Anti-age Serum with Blue Retinol;
SAPPHIRE SECRET Anti-age Cream with Blue Retinol and viola tricolor extract;
AQUAMARINE MIRACLE Rejuvenating Mask with Blue Retinol and viola tricolor extract;
AZURE DREAM Rejuvenating Eye Cream with Blue Retinol;
FIERY TOPAZ Rejuvenating peel with Blue Retinol and fruit acids.
16. PERFECTION Sensory Peptide Anti-Age Cosmetics - combining innovative peptide complexes with anti-age  herbal extracts, launch a complex rejuvenation and restoration program in the skin, reducing the visible signs of aging
Charming Perfection Revolutionary anti-aging sensorial cream for regular eyelid skin care;
Harmony of Perfection Anti-age sensory lifting cream for eyelids;
Energy of Perfection Light and gentle sensory toner / for skin cleansing and make-up removing;
Shining Perfection Refreshing cleansing milk / for make-up removing;
Elegant Perfection Nourishing sensory night cream;
Absolute Perfection Rejuvenating facelift day cream;
Solar Perfection Invigorating day serum;
Star Perfection Rejuvenating and nourishing night serum.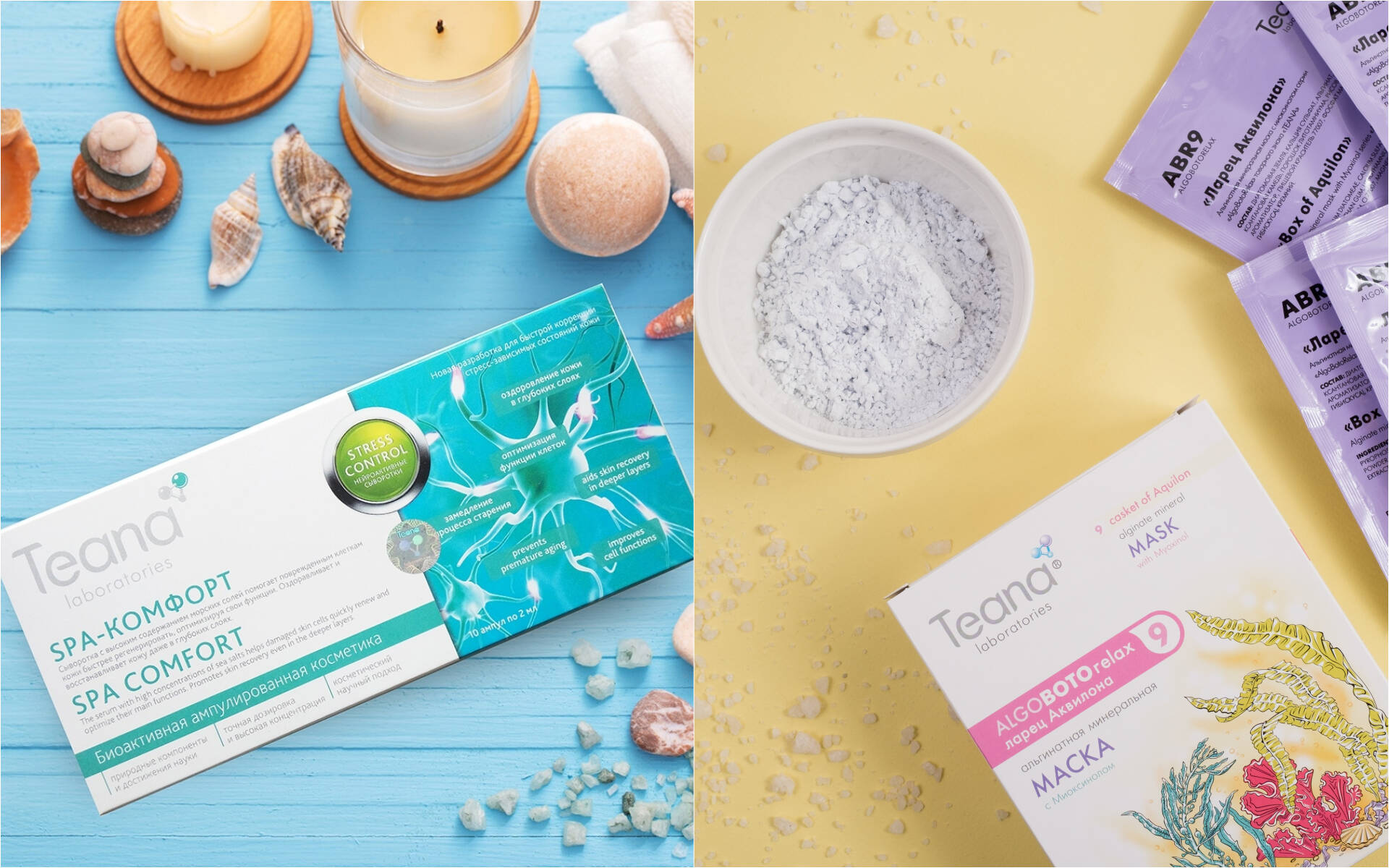 17. ALGOBOTORELAX (ABR) PEEL -OFF ALGINATE MASKS. Made in France
Magic of sea depths. Anti-aging calming alginate cryo mask with Spirulina and Myoxinol;
Sea treasures. Nourishing recuperating alginate mask with Acerola, Myoxinol and Vitamin C;
Amber wind. Refreshing alginate mask-radiance with Peppermint, Mellissa, Milfoil and Myoxinol;
Crystal splashes. Cleansing, peeling and rejuvenating alginate mask with Papaya, Arginin and Myoxinol;
Sea breeze. Relaxing alginate mask with Blackberry, Vitamin C and Myoxinol;
Island of treasures. Alginate mask for problematic skin with Tea Tree Oil, Ivy Extract and Myoxinol;
Sea winds Rose. Anti-wrinkle eye zone alginate mask with Collagen, Damascus Rose and Myoxinol;
Magic Ocean Chest. Relaxing recuperating alginate mask with Cinnamon, Clove and Myoxinol;
Aquilon's Chest. Alginate mineral mask with Myoxinol;
Song of the Seven seas. Energizing tonic alginate mask with Ginseng, Vitamin C and Myoxinol;
Athrodite's smile. Alginate modeling mask for lip contour with collagen and Myoxinol;
Music of Sea. Enzymatic peeling with Myoxinol, Papaya and Pineapple;
Sea Queen. Alginate anti-aging facial mask with maris sal (Dead sea salts) and Myoxinol;
Sea Spice. Alginate facial mask with Lavender, rosemary and Myoxinol.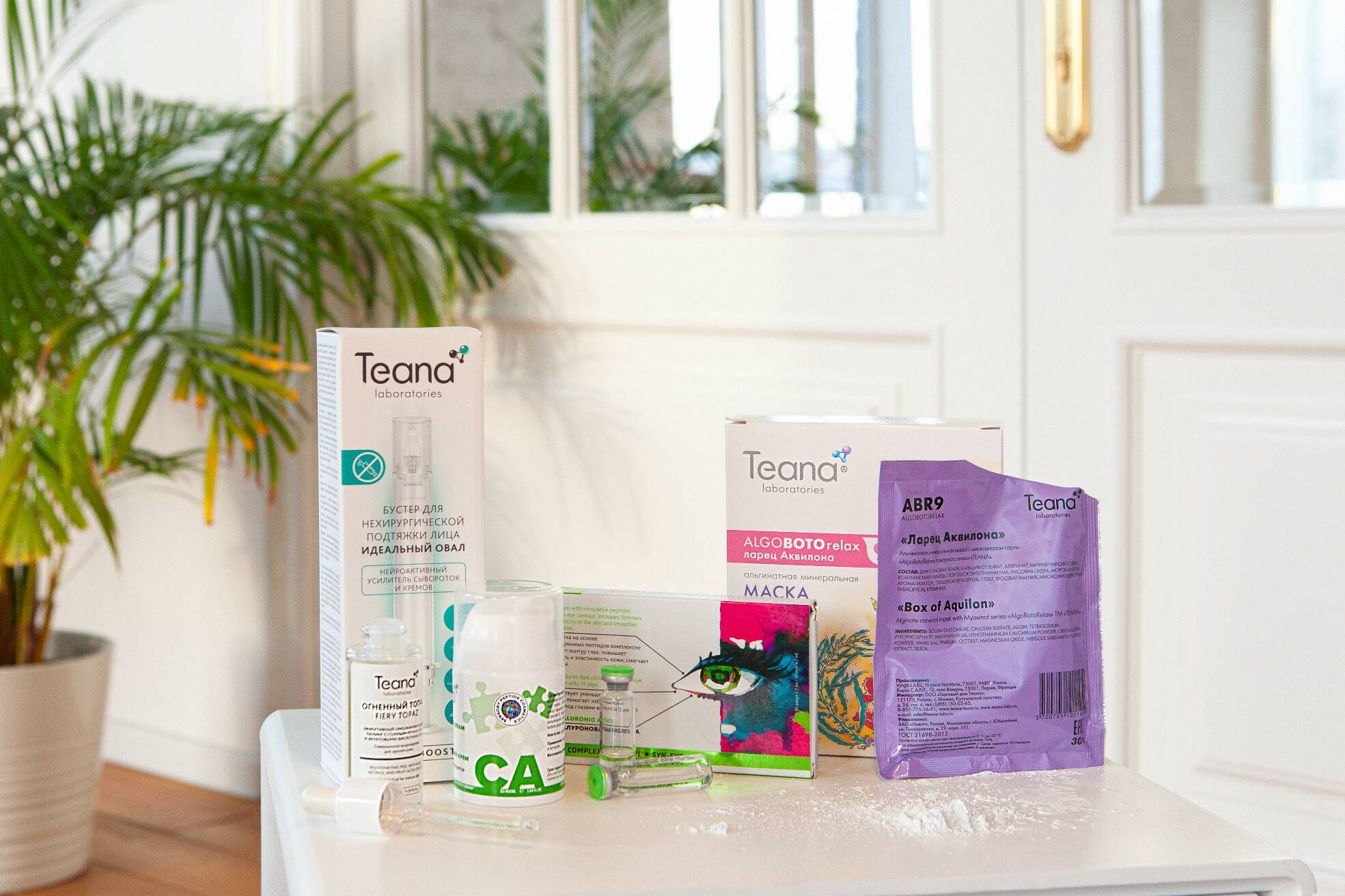 18. FIFTH SENSE Biopeptide Cosmetics  - a perfect everyday skincare solution. The effect of endorphins for your skin happiness
Sensorial Gels for regular eye zone care
O1 Eye gel against dark circles and eye bags with butcher's broom and cecropia extracts
O2 Express lifting gel with matrikins and argania peptides
O3 Gel against expression wrinkles "crow's feet" with matrikins and argireline
Sensorial Spray Toners
T1 Vitamin spray toner with extracts of Hawaiian freshwater microalgae and salmon DNA / for normal, dry and sensitive skin
T2 Mattifying spray toner with lactoferrin and sea moss extract / for oily and combination skin
Sensorial Multilamellar Masks
S Enzymatic Gommage Exfoliant with Keratoline and extract of chaparral / for all skin types
MB  Sebum Control Multilamellar mask with lactoferrin / for oily, combined and problem-prone skin
ME Multilamellar Vitamin Energy  Mask with extract of Hawaiian freshwater microalgae / for all skin types
MC Multilamellar Mask-Radiance with Lumisphere / for all skin types
MA Moisturizing Multilamellar mask with cogon grass extract and salmon DNA / for all skin types
MD Rejuvenating Multilamellar mask with matrikins and algae extract / for all skin types
Sensorial Multilamellar Creams
CB Multilamellar Mattifying cream - Sebum control with lactoferin / for oily, combination and problem-prone skin;
CE Vitamin Multilamellar Energy cream with extract of Hawaiian freshwater microalgae / for all skin types;
CC Multilamellar Cream-Radiance with lumisphere / for all skin types;
CA Moisturizing Multilamellar cream with extracts of cogon grass and algae/ for any skin type;
CD Rejuvenating Multilamellar cream with matrikins and algae extract / for all skin types;
Sensorial Facial Washes;
P1 Micellar foaming facial wash with peach extract and salmon DNA / for normal, dry and sensitive skin;
P2 Micellar foaming facial wash with lactoferrin and heather extract / for oily, combination and problem-prone skin.
Sensorial Makeup Remover Gels
G1 Micellar makeup remover gel with extracts of peach and microalgae from Hawaiian lakes / for normal, dry and sensitive skin;
G2 Micellar makeup remover gel with lactoferrin and witch hazel extract / for oily, combination and problem-prone skin.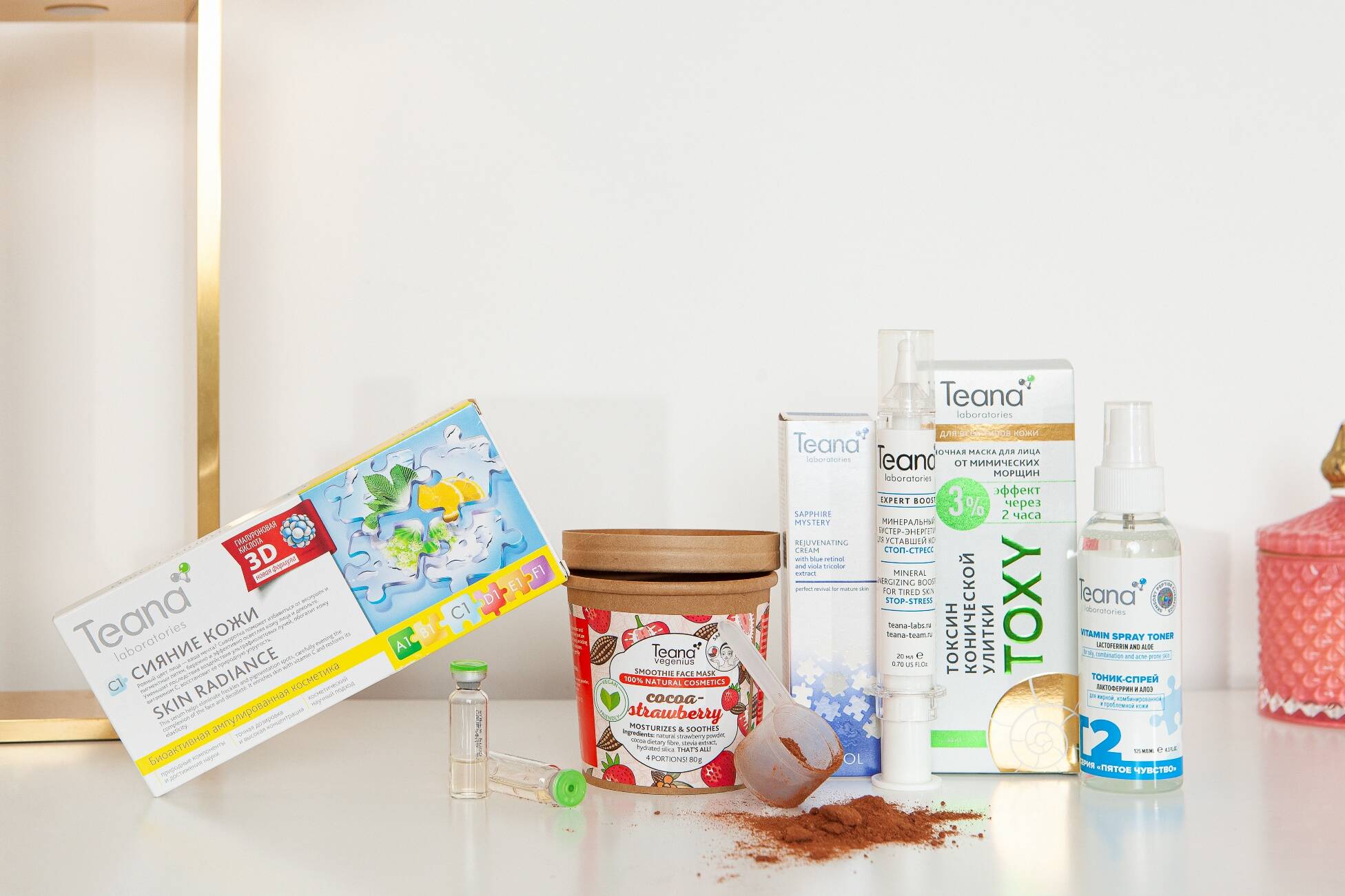 19. BIOACTIVE AMPOULED COSMETICS –targeted to improve conditions of any skin types. Bestsellers
"А" Moisturizing Set ("Natural moisturizing factor" - 2 amp, "Sea Cocktail" - 2 amp, "Hyaluronic acid gel" - 2 amp, "Sea minerals" - 2 amp, "Supermoisturizing" - 2 amp);
"D" Rejuvenation Set ("Breakfast for skin" - 2 amp, "Instant lifting" - 2 amp, "Sea collagen" - 1 pz, "Elastin" - 2 amp, " Cryo-serum Against expression lines" - 1amp, " Cryo-serum for Immediate rejuvenation" - 1 amp, "Panthenol" - 1 amp);
"Е" Nutrition Set ("Vitamin Coctail" - 3 amp, "Breath of life" - 2 amp, "Immediate revival" - 2 amp, "Oxygen coctail" - 3 amp);
A1 Anticuperosis  / for sensitive skin with couperose;
A2 Natural Moisturizing Factor  / for sensitive, flaking, prone to redness skin;
A3 Sea cocktail  / for dry skin damaged by sun or wind;
A4 Hyaluronic acid gel / for any skin type, even prone to allergies;
A5 Sea Minerals  / for sensitive, irritated skin;
A6 Supermoisturizing / for extremely dehydrated skin;
B2 Normalizing / for oily, problem and inflammation-prone skin;
B3 Soothing / for treating inflammations;
B4 Express-Soothing / for damaged, acne-prone skin;
C1 Skin radiance  / for lightening dark spots;
D1 Breakfast for skin / for aging skin prone to morning puffiness;
D2 Instant lifting  / for aging, sagging skin;
D3 Sea collagen / for aging skin with lost facial contours;
D4 Against expression lines Cryo-serum;
D5 Immediate rejuvenation Cryo-serum / for quickly rebuilding youthful glow;
D6 Panthenol / for skin damaged by burns, scars, harsh peelings;
D7 Elastin / for aging inelastic skin with wrinkles;
E1 Vitamin coctail with A+E+Panthenol / for vitamin deficient skin prone to flaking;
E2 Breath of life / for skin with uneven tone;
E3 Immediate restoration/ revitalization of tired stressed skin;
E4 Oxygen cocktail  /  regeneration of combination skin;
5 MINUTES Line ( highly active for mature skin);
N1 Silk Energy. Lip volumizing and firming serum / against expression lines near lips and wings of nose;
N2  Soft Shine. Serum with amino acids / for rebuilding skin's natural defenses;
N3 Youth Elixir. Sculptor serum / for face contours modeling and reduction of facial fat;
N4 Snow Queen. Active anti-age serum with ceramides;
IPF Line (with aminoacids and proteins);
24-hour Antistress Effective protection, rejuvenation and restoration of tired dull skin;
Antioxidant Protection and moisturizing;
Vegetable Placenta Smoothness and youthful facial contours;
Energy of Youth Freshness and elasticity.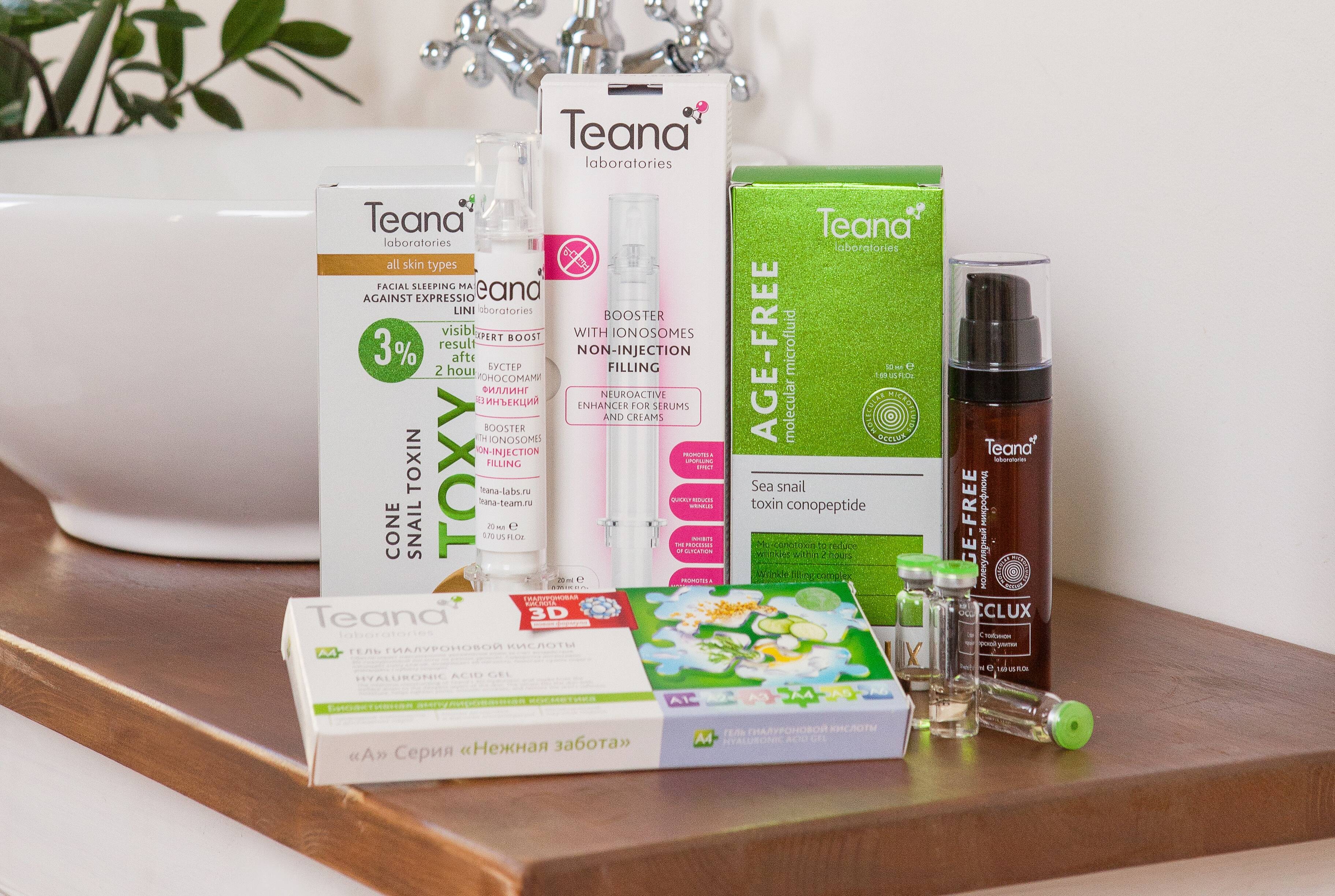 20. SHAKER MASK, Made in France - Produced with the latest fine grinding technology, these powder masks are easy to use and act fast. Innovative natural ingredients provide active care, restoring and revitalizing the skin
BEAUTY BAR. Peeling shaker mask with a detox effect, 25gr;
BEAUTY BAR. Revitalizing shaker mask with caviar extract, 15gr;
BEAUTY BAR. Moisturizing shaker mask with golden glitter, 15gr.