Amedei is an Italian chocolatier and confectionery company, located in Tuscany, Italy. The chocolate is produced from the rarest sorts of cocoa and contains only natural ingredients. Numerous times Amedei was awarded by London Academy of Chocolate for the highest quality and ecologically sustainable production. Assortment of the brand includes good 120 varieties – from delicious pralines and creams to professional size bars and chocolate drops for the finest desserts in the world. The majority of people, looking for quality chocolate, will admire Amedei.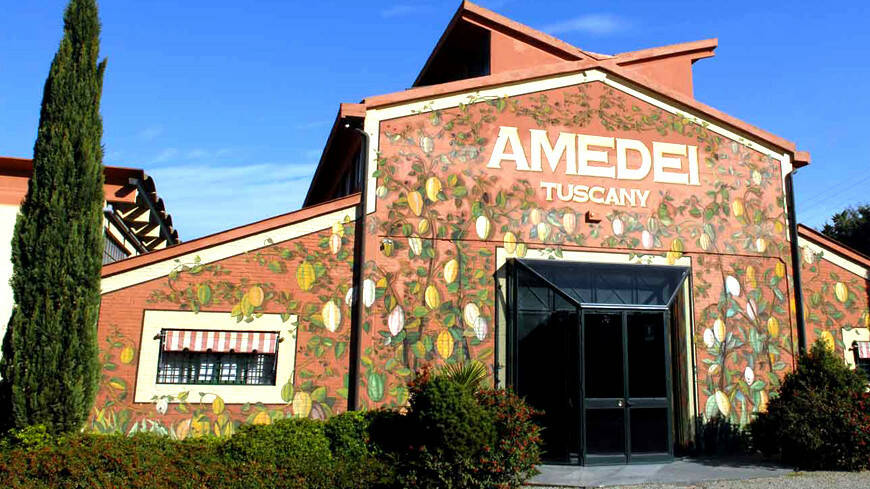 The story of Amedei, which was named after the owner's grandmother's surname, dates back to 1990, when Cecilia Tessieri opened a small workshop to make pralines with just 1 employee and started to overtake an amazing craft of chocolate making. Later she decided not to purchase raw material from other companies, but to select it herself. Search for the best cocoa beans took Cecilia to the most distant plantations of the world from Ecuador to the Carribean coast and Venezuela. The last region was especially rich with the cocoa beans of excellent quality. Combination of professional confectionery skills of Cecilia and scrupulous selection of the best cocoa resulted in the perfect creation of chocolate art famous and appreciated in all the world. The company's goal is ambitious, almost on the edge of the unthinkable - to make the most delicious chocolate in the world!
Later Cecilia turned a 2500 square meters cast iron factory into a chocolate wonderland and in 1998 the first Amedei chocolate bar Toscano Black 70%  was produced. Currently preparation of the finest handmade chocolate involves around 30 employees, mostly women, and undergoes a variety of stages to achieve the unique quality. Cecilia Tessieri, the first female maître chocolatier in the world, surveys carefully each stage of production from bean to bar. The beans undergo fermentation and drying in the place of origin. Fermentation is a critical process in developing the beans' flavour and aromatic qualities. The beans are placed in the wooden or concrete boxes, which have holes in the bottom allowing for aeration and drainage of the acid fermentation, and rotated frequently. Then the beans are dried on the large surfaces with direct sunlight. The natural drying process lasts from 7 to 15 days.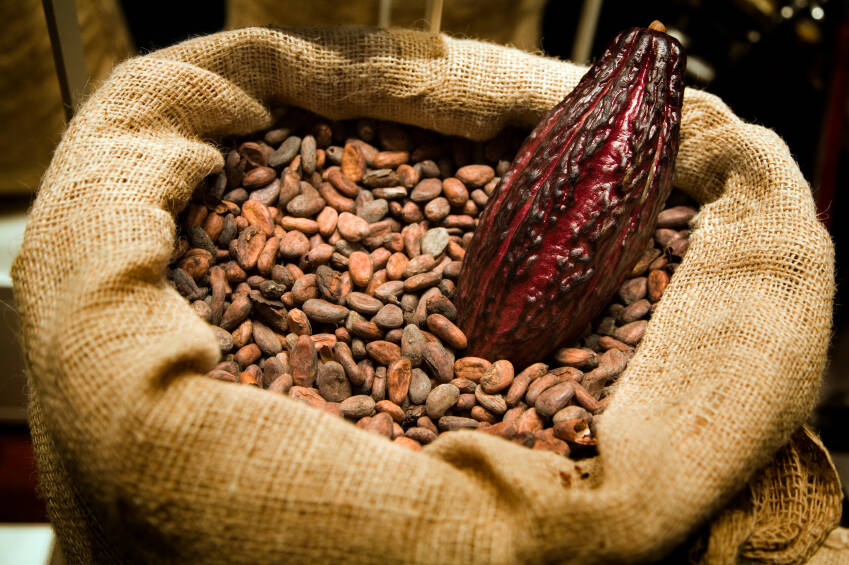 Each year many sacks with cocoa arrive to the premises of the factory from all over the world. Each batch undergoes a strict quality control. A small amount of cocoa is roasted using indirect heat and transformed into chocolate, to estimate the quality of the final product and understand whether any changes must be applied on the plantations.
VARIETIES OF COCOA:
Criollo - its characteristics are excellent – it's very aromatic and slightly bitter with a delicate flavor. Criollo is known to be the best quality of cocoa, but unfortunately this variety represents only 3% of global production. Its origin is mainly from Venezuela, Mexico, Guatemala, Madagascar, Nicaragua, Sri Lanka, Java and the archipelago of the Comoros; 
Forastero - it is harvested in the lower Amazon basin and has a strong bitter taste. It is the most widely grown variety, accounting for about 70-80% of the total cocoa world production, but its quality is not as highly regarded as Criollo;
Trinitario - it is a natural biological hybrid of Forastero and Criollo and is exported from Mexico, Trinidad, Carribean, Colombia, Venezuela and part of Southeast Asia.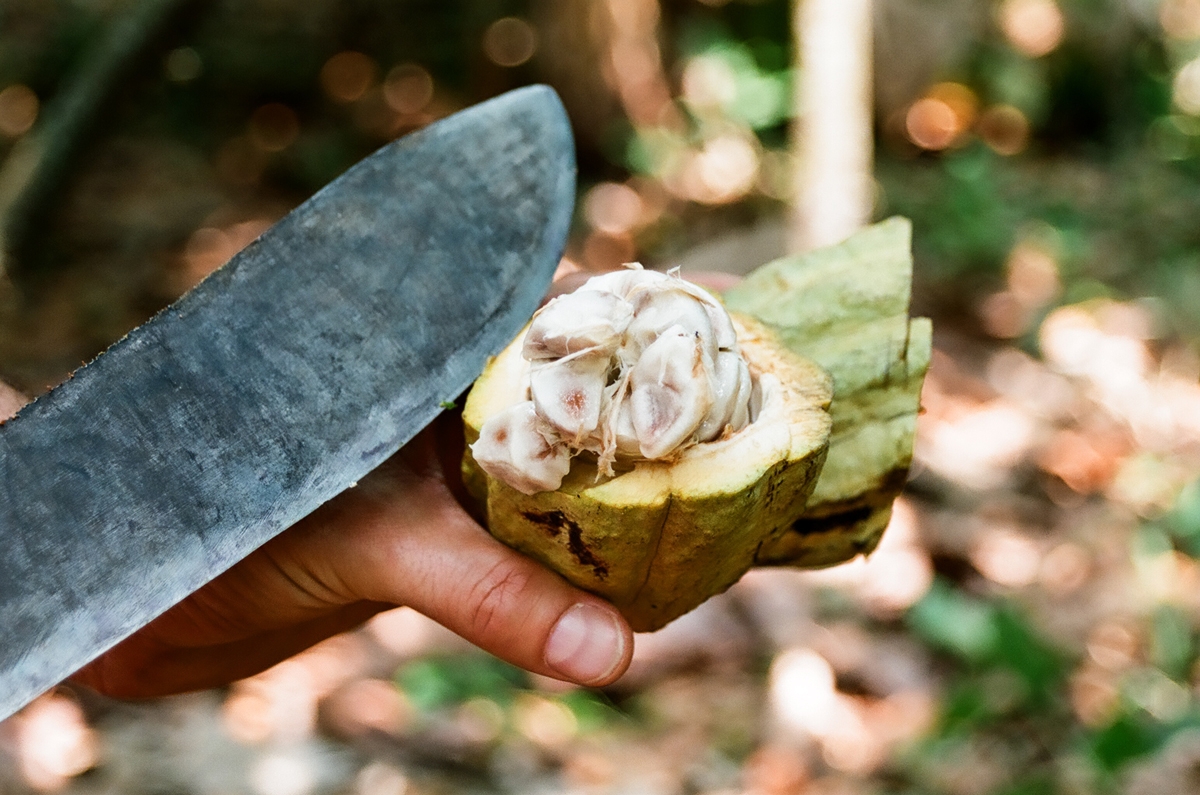 Amedei uses the best sorts of cocoa – Criollo and Trinitario, and collaborates with consultants specialized in agronomics, which are operating on a chosen territory in order to select the best cocoa beans directly at the place of origin. The factory uses traditional old machinery for production and pays much attention to one of the most important phases of chocolate making – the conching (intensive mixing at high temperatures). This phase allows for the elimination of excess moisture and residual tannins to obtain a well-rounded aroma. Consistency of the chocolate becomes more flat, and the taste - more gentle and "melting". The conching process at Amedei lasts for a staggering 72 hours, well above the minimum required by the industry, during which the chocolate is mixed constantly. The last phase - tempering - allows for the crystallization of the cocoa-butter within the liquid chocolate. This process creates a chocolate that is suitable in every way for moulding: in its sheen, its crispy texture and its preservation properties.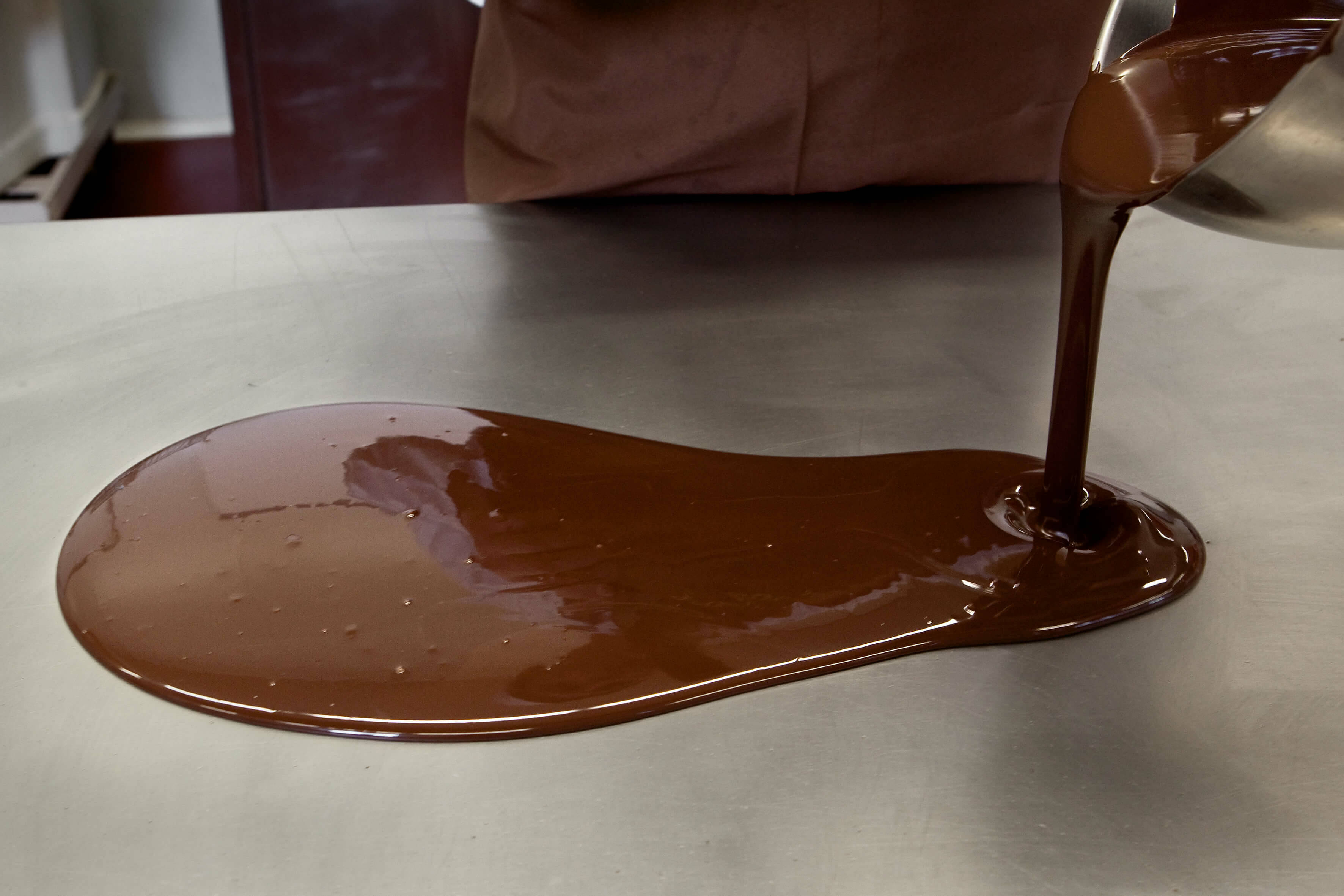 The company produces two types of chocolate - mono-origin, that consists of one variety of cocoa and other chocolates and confectionery, made from a mixture of varieties. I CLASSICI line offers delicious bars made of Tuscan dark chocolate, milk chocolate, milk chocolate with gianduja and white chocolate. Tuscany is a special region in Italy, famous for its cuisine in general. It can be determined by three adjectives: modest, simple, unique! It is enough to try a piece of Tuscan bread sprinkled with olive oil to understand everything. Tuscan wines are famous all over the world. And over the past couple of decades the new culinary phenomenon is slowly taking roots in this region - and that is chocolate making. Today so many chocolate makers work in the area between Florence and Pisa, that this region was called "Tuscan chocolate valley". Chocolatiers from Tuscany are experimenting with different flavors, additives and recipes.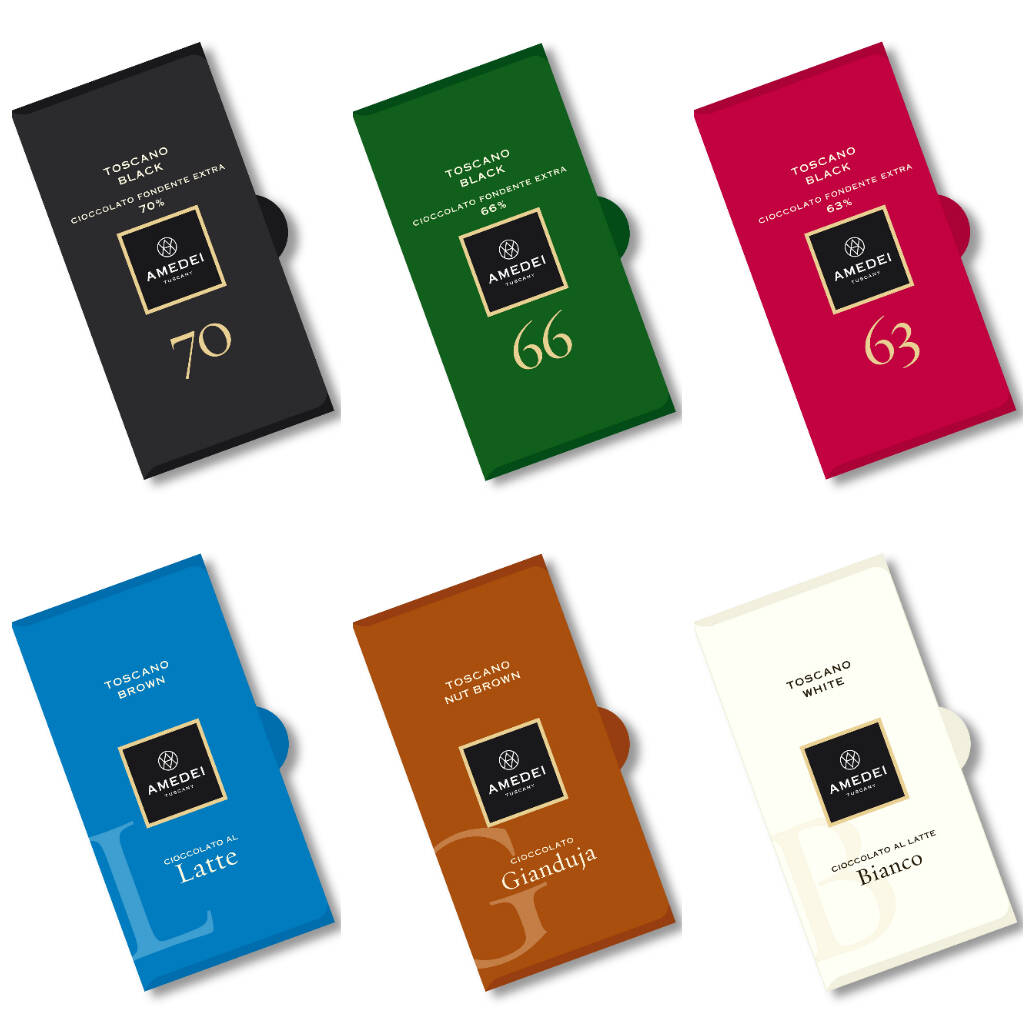 Amedei I CRU 70% bars are made of single-origin cocoa coming from one particular area. Each of the varieties grows on an individual plantation and is soaked with local traditions and craftmanship. This cocoa makes a long journey from the Carribean seas carrying an aroma and well-balanced flavor of fresh tropical woods and eucalyptus. I CRU bars allow to differentiate cocoa flavors from Trinidad, Grenada, Madagascar, Venezuela, Ecuador and Jamaica. It is a perfect choice for the real gourmets. No other brand offers such a precise palette of tastes. The flavors are pretty easy to define and describe - it is a sign of well-selected and processed cocoa.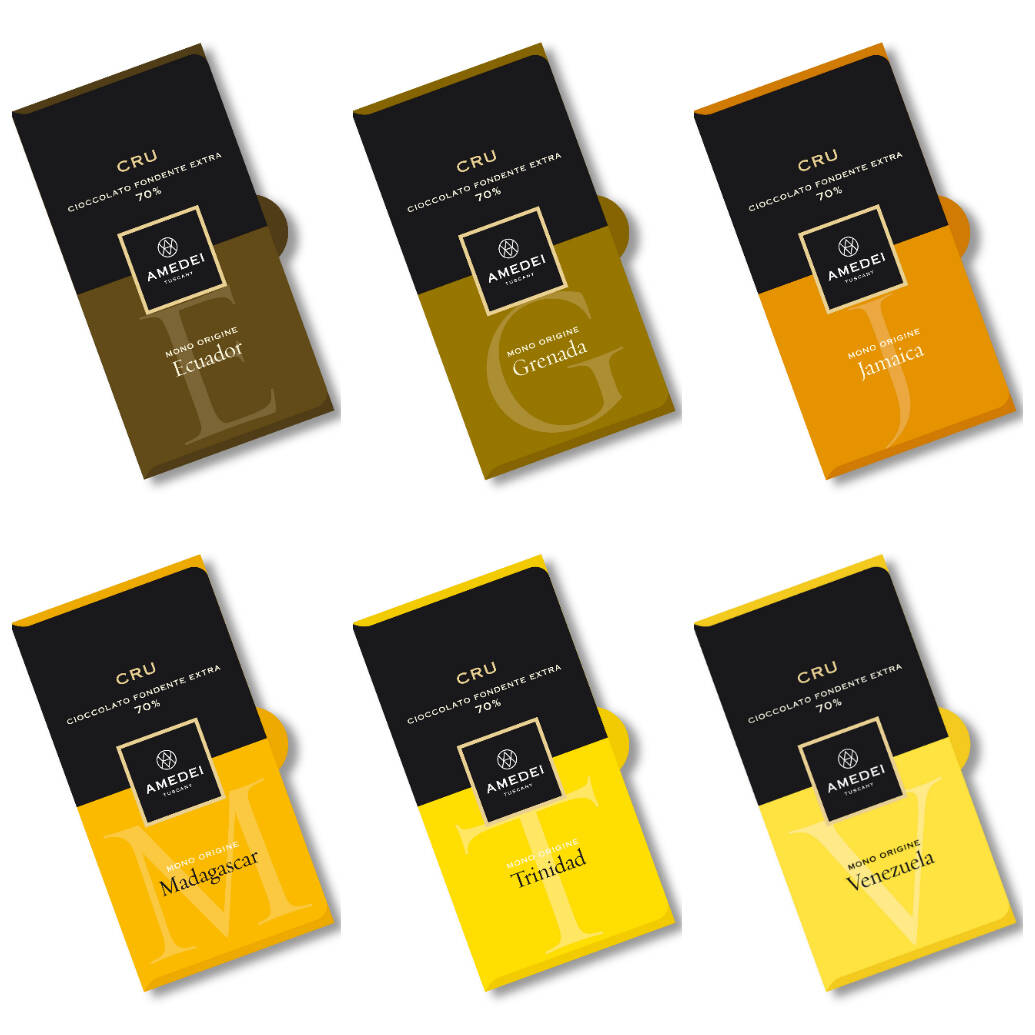 I FRUTTI line offers bars from dark, milk and white chocolate with additives of almonds from Avola, pistachios from Bronte, hazelnuts from Piedmont, yellow and red fruits from sunny Italian regions. Piedmont is located in the northwest Italy and is famous all over the world for its hazelnuts. Uniqueness of Piedmont hazelnuts allowed them to become the first of the Italian products that received the highest rating on the international market - the IGP status. This brand requires manufacturers of this product to grow it only in a particular area under strict cultivation rules to keep it very useful for health with the protein in large quantities, vitamins E, A, B, C, PP, mineral salts and unique cellulose. Piedmont hazelnuts are used for production of famous chocolate paste - gianduja.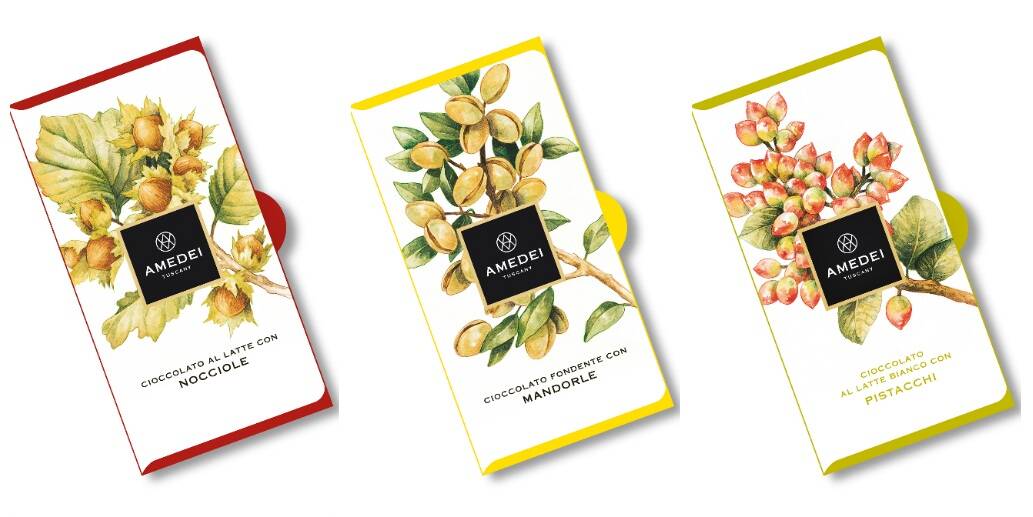 Perhaps the most famous chocolates from Amedei are Porcelana and Chuao. Each of them contains 70% cocoa and is made of rare and expensive varieties of Criollo cocoa. Porcelana - is a genetically pure Criollo, grown in Venezuela. The name comes from the bright white color of the cocoa beans. The chocolate has a very refined taste with refreshing sourness and noble taste of fresh cream and strawberries. It has a very smooth texture and attractive appearance. Porcelana is considered to be the most expensive chocolate in the world. With the content of 70% cocoa - you will never say that this chocolate tastes bitter. Production of Porcelana per year is very limited due to the rare cocoa variety. The most expensive dessert in the world - a chocolate cupcake with a romantic name "Golden Phoenix" is made from Amedei Porcelana in a luxurious cafe Bloomsbury's in Dubai Mall. The dessert is coated with 23 carat edible gold. The price of the cupcake is around $1000. It is served on the golden tea plate and the total cost of the dessert will amount to good $28,000.
Chuao chocolate was named after a small Venezuelan village and plantation, where they grow cocoa beans of Criollo variety and where the earth itself adds a unique flavor to the cocoa. Chuao cocoa is considered to be the best cocoa in the world. The volume of cocoa production on these plantations is limited, but the demand for it is huge. Trees in Chuao protected by mountains, but blown on by Caribbean winds and the soil is watered in a natural way by three rivers. Besides the climate, Chuao region has a century-old tradition in the collection and processing of cocoa. Firstly, cocoa fermented in such a way as to create a mixture with a rich aroma, which is dried in the low sun in the open air. Secondly, farmers work together as a cooperative. Because there is no protected name, any manufacturer can give its cocoa beans name Chuao.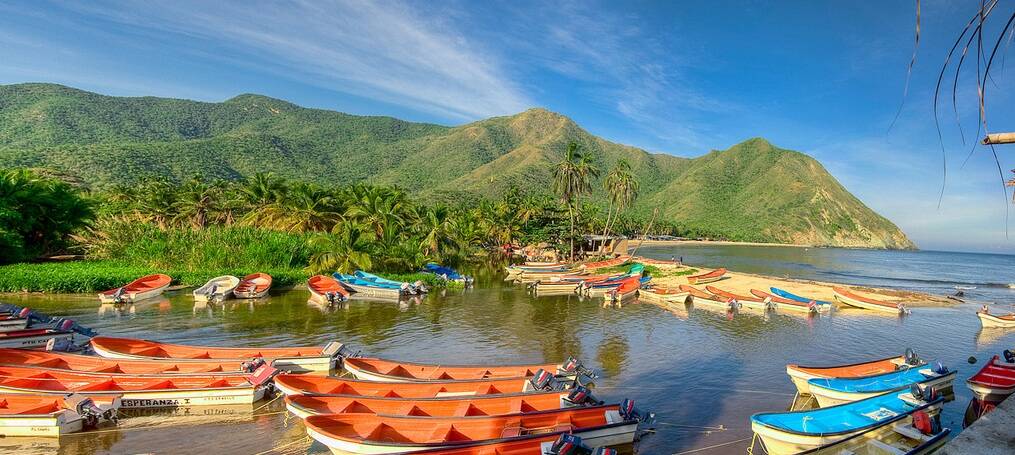 Therefore, despite the fact that Amedei defends its ownership over all the crop from the village of Chuao, other are buying cocoa beans from the surrounding plantations and call their chocolate Chuao. But only Amedei is made from pure Chuao cocoa, grown on plantations in the village of the same name. Chuao Chocolate is Amedei's pride. Despite the overwhelming content of Criollo cocoa in Chuao (100% Criollo cocoa beans grow only on the top of Chuao plantation, and the rest of the growing are the hybrids of Criollo and Amelonado), it tastes with strong and steady notes of blueberries, plums, dried fruits and molasses. Chocolate is slightly sour, but the aftertaste is long-lasting and strong. Just try it, and you will understand why this chocolate is so much appreciated.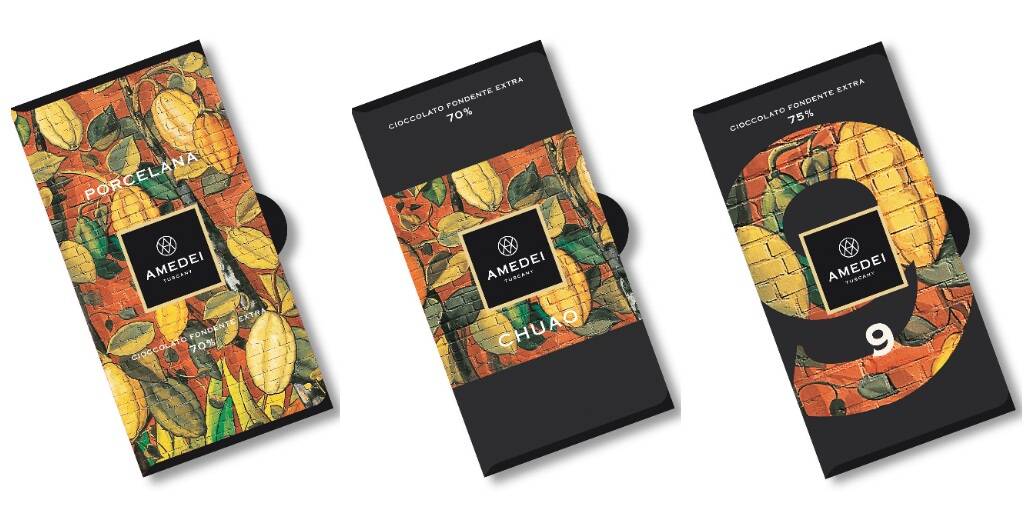 Tessieri did not stop on the achieved. One taste of chocolate was not enough, there was a gap for something greater: several flavors, a variety of flavors in a single bar. Of course, mixing flavors in chocolate was not the invention of Tessieri family – but an old tradition. For centuries, chocolatiers mixed cocoa beans from all over the world to create chocolate with a specific aroma and flavor. The principle of mixing chocolate is the same as of mixing perfumes, wine and paints – there is a basic note, to which different flavors are added. As a rule, chocolatiers take a particular sort of cocoa beans from Brazil, Africa or Asia for the basic flavor and add aromas and flavors of cocoa beans from around the world. The best chocolate makers, including Amedei, use aromatic varieties of Venezuelan Criollo and Trinitario as the basic flavor. Unfortunately, due to the limited availability of these varieties and high prices, Venezuelan cocoa is used in small amounts. And for this reason, the price of elite chocolate is so great. In 2009 Amedei surpassed all with the launch of the famous Amedei "9" bar, produced from a mixture or cocoa beans from 9 different plantations! This dark chocolate with a high 75% content of cocoa reveals luxurious aromas of citrus and roasted almonds, which give it a unique sophistication.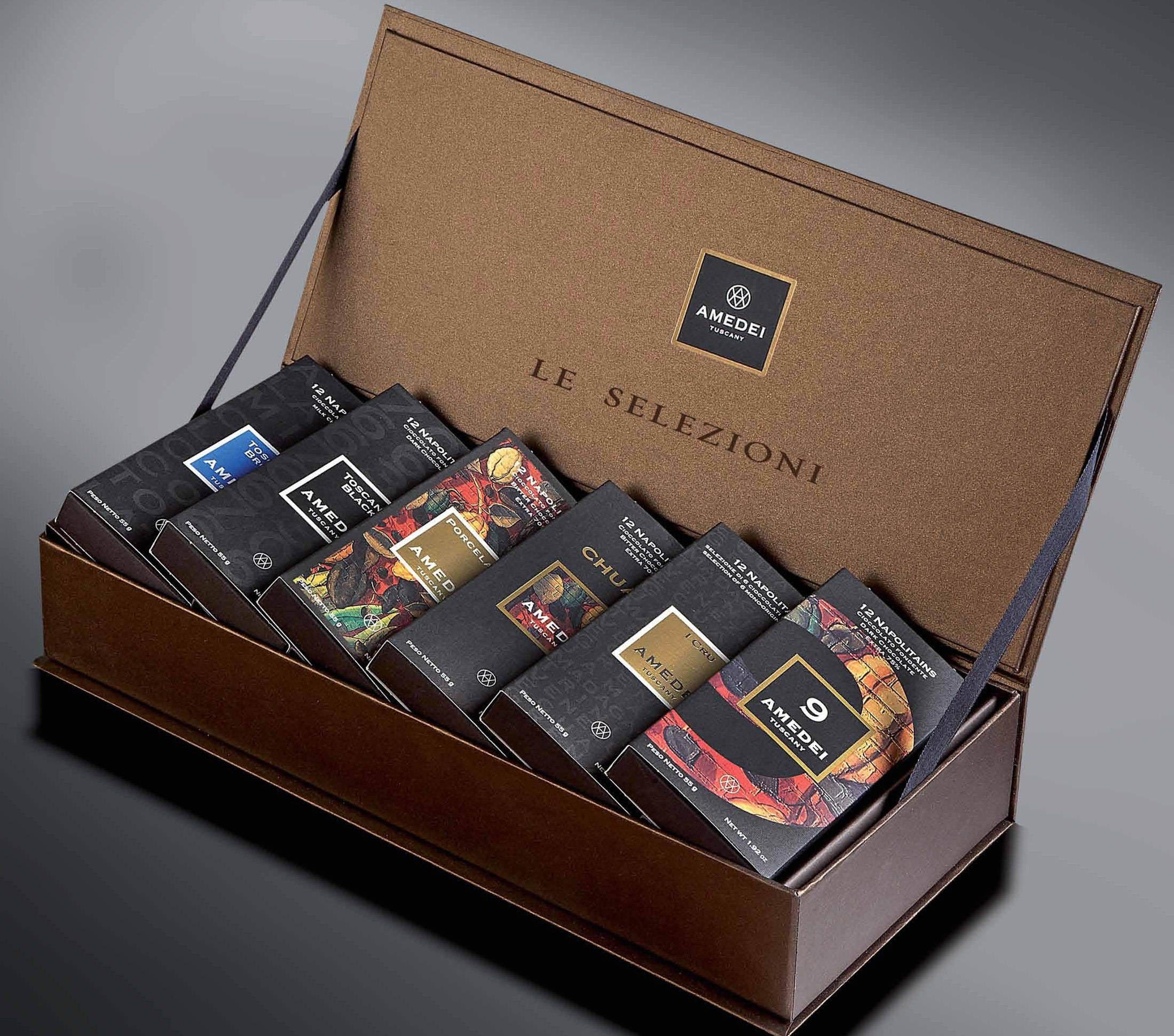 The elegance and unique quality of Amedei is immediately evident from the classic style chosen for the packaging of this sophisticated chocolate. Even the design of the wrappings, in colours that best represent Amedei (red, white, black and gold) is a result of the Tessieri family painstaikingly working together. The packaging, with its logo in gold and the inscription Amedei Tuscany, is created from quality card to protect the more than 120 varieties of chocolate from any change in their sensory qualities and integrity.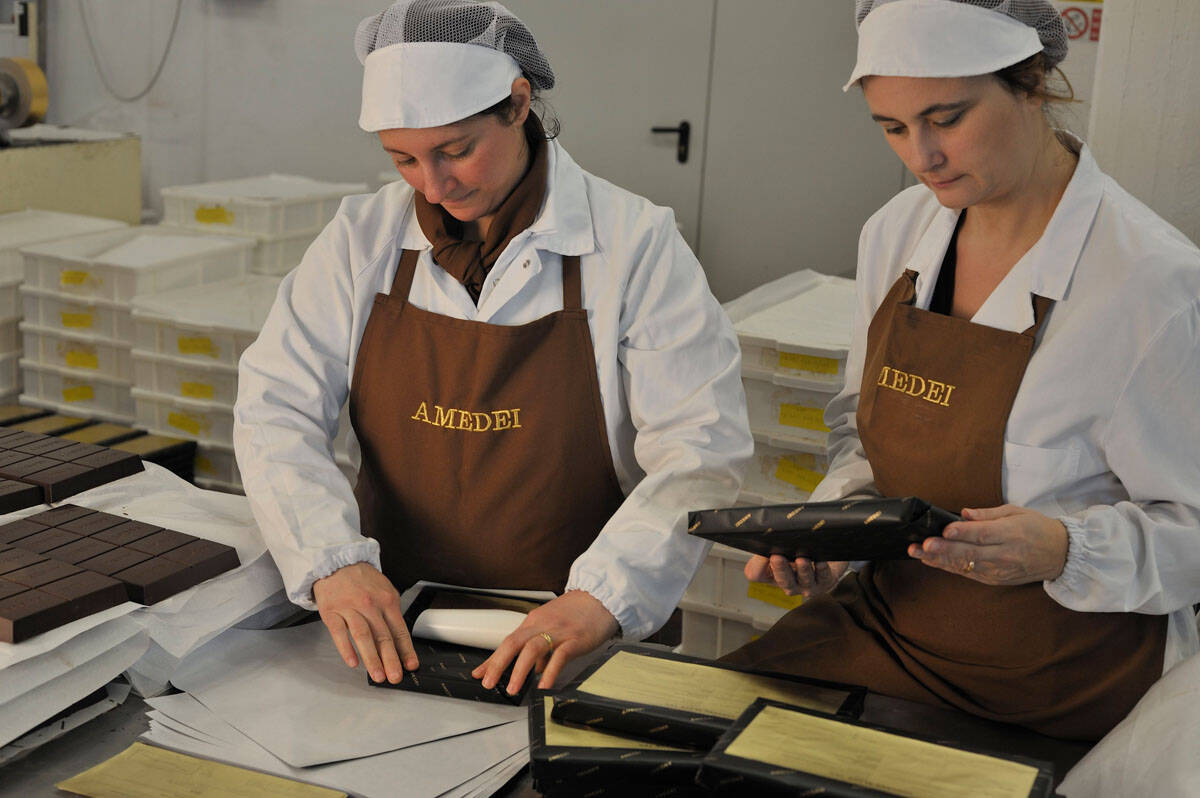 Nowadays to buy a good chocolate is not as easy as it seems. A truly delicious chocolate - is a handmade chocolate, a piece of art, which is difficult to pass buy. Today, the word "chocolate" refers, usually, to bars made of a combination of cocoa proteins, fats, sugars and other ingredients. Amedei is the best chocolate in the world produced from the best ingredients. Behind this statement stands not a passion for Italy or for chocolate, but a strong word said by London Academy of Chocolate, which awarded this Italian company with a kind of "chocolate Oscar". And it is keeping this championship for many years. Despite the fact that the academy was founded only in 2005, it managed to win the respect in the world of chocolate prodeucers. Amedei won the "Golden Bean" award for its Toscano Black 63% chocolate bar. Chuao was awarded with two golden medals. The most expensive chocolate in the world, Porcelana, also received a "Golden award". Amedei "9" received a "Golden Bean" award in 2011. If chocolate is a language - Amedei speaks it freely!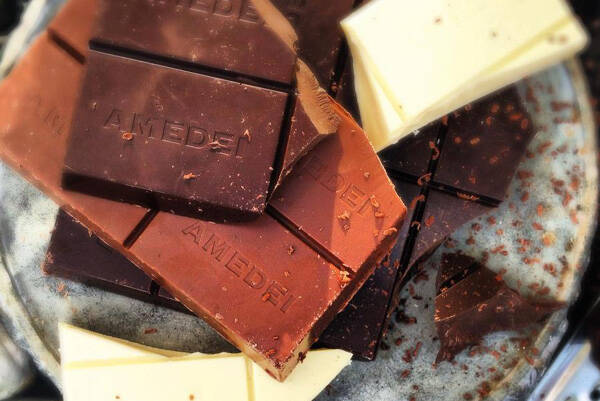 Amedei demonstrates that the same composition of the product (and luxury chocolate is always simple and does not allow variations in its composition: cocoa paste, cocoa butter, cane sugar and natural vanilla) and the same percentage of cocoa the final taste of the chocolate may be different. The chocolate is soy-lecithin and gluten free. Mostly all the soys are genetically modified products and some people are allergic to them. Some reseraches have linked soy with cancer, infertility, thyroid problems and mental decline. It's also thought to affect hormones, particularly female hormones, in a negative way. Gluten is an allergen and it is also contraindicated for certain diseases, for example celiac disease.  Excessive level of gluten provokes brains disorders and even dermatitis. For example more than 18 million Americans keep the gluten-free diet due to allergy to gluten.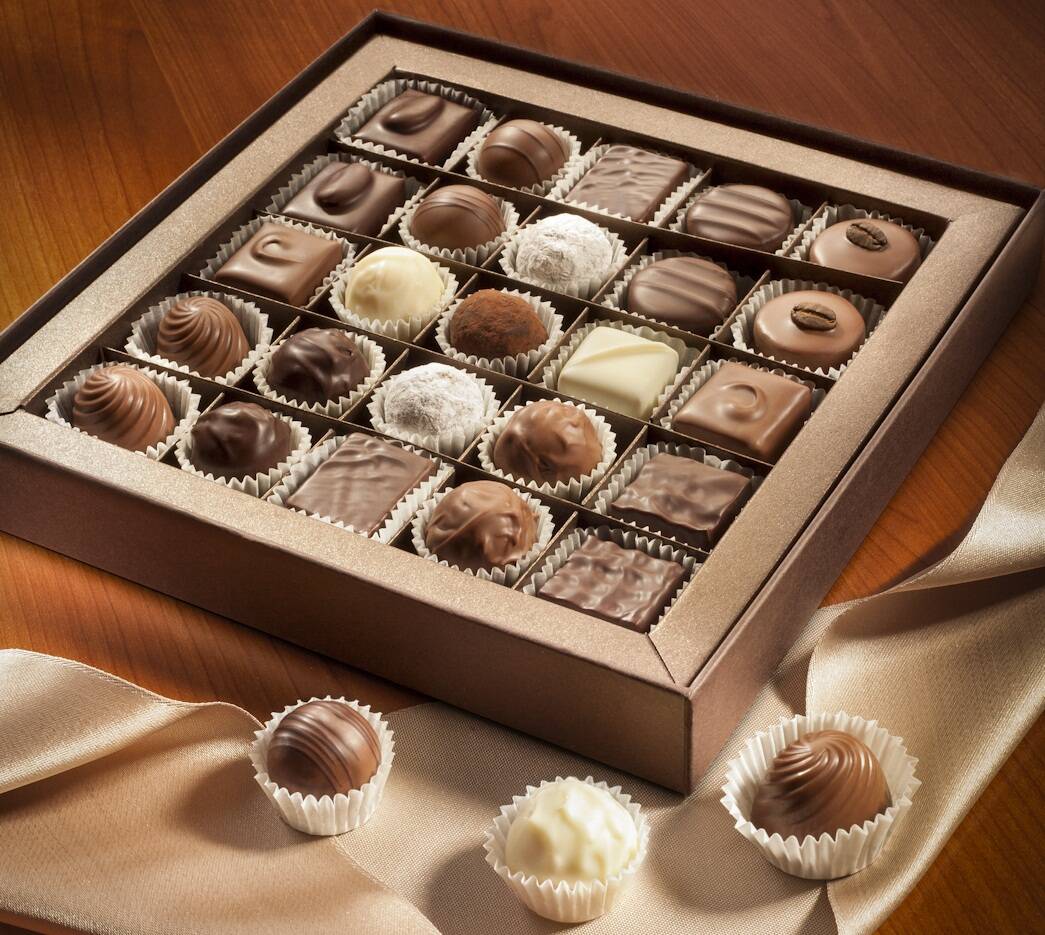 Amedei also offers a wide range of pralines and truffles with additives of alcohol, fruits and nuts, a line of chocolate spreads, chocolate drops and professional size bars for chefs. The chocolate bars are also available in mini sizes for hotel amenities. Amedei products are often chosen by the great chefs and hotel structures of the highest category, which wish to provide additional benefits along with their creative suggestions. Amedei is highly valued also as a gift, due to its elegant package.This brand can be found in the most sophisticated hotels and restaurants in the world, such as Four Seasons Hotel Florence, Four Seasons Hotel Saint-Petersburg, Intercontinental Almaty, the Fat Duck restaurant and the Ritz in London. Amedei was introduced in Canada, North America, UK, Hong Kong, Belgium, Denmark, Kazakhstan, the Netherlands, Russia, Dubai and, of course, in Italy. William Curley, Heston Blumenthal, Michel Roux , John Williams, and it is not a complete list of the world's famous chefs, who work with this elite chocolate.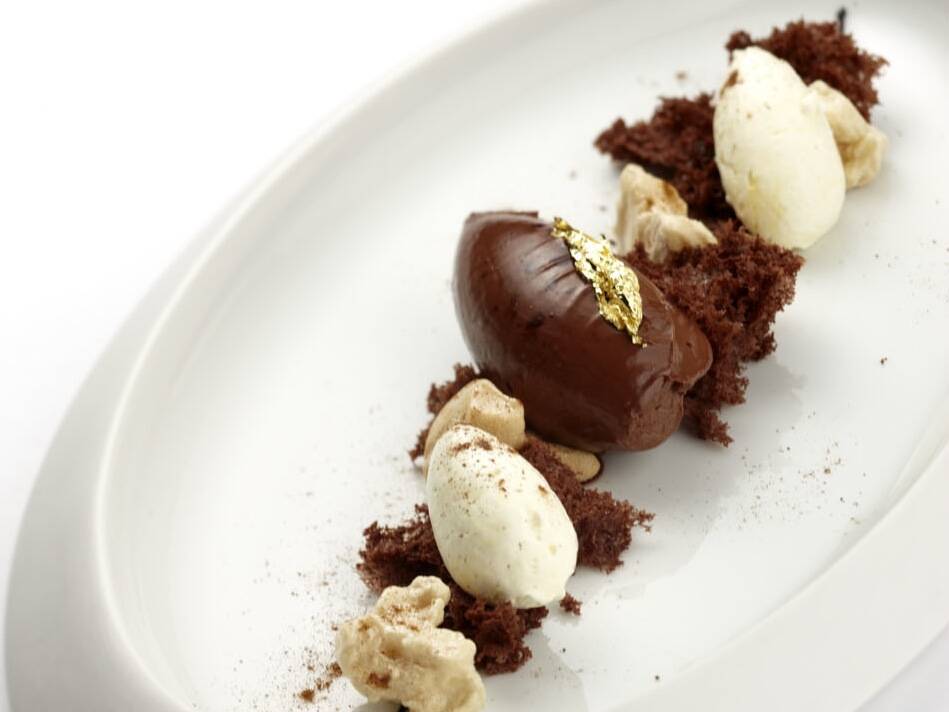 It is possible, by appointment, to visit Amedei factory in Pontedera and experience some of the important production processes. This decision to allow for tours has risen from the continuous and incessant requests, by those that esteem Amedei, to see and touch the heart of the company.