Ancient Nutraceuticals was founded with the prime focus of extracting natural nutrients hidden in nature, some of which are rare to be found and transforming them into highly nutritious supplements utilizing modern methods that meet the high standards. With the vision of becoming the premier innovative nutraceutical company in the world, Ancient Nutraceuticals ascertains to utilize innovative approaches and latest technology to identify and revive lost Ayurvedic and traditional medical remedies and herbal goodness with the objective of elevating the well-being of mankind.
THE STORY
Ancient Nutraceuticals is a sister company of E-Silk Route Ventures Ltd., having the same owners. All people in common, care about their well-being and aging. Having that in mind, Ancient Nutraceuticals embarked on a journey to discover and bring together traditional herbal remedies with the utilization of contemporary technology to engineer life-enriching supplements to suit the habitual lifestyle and try to prevent many diseases as well as somehow to impact on aging process.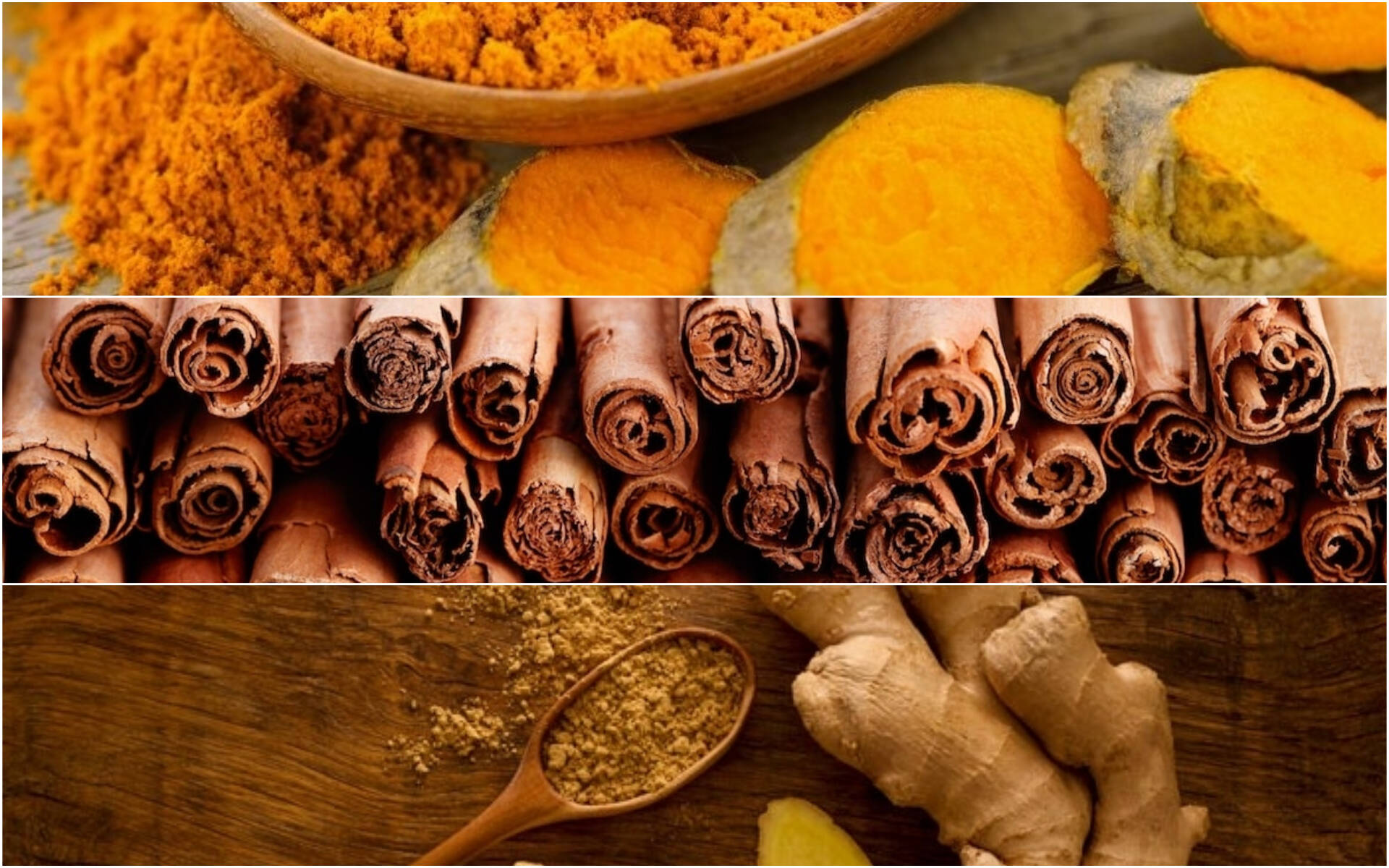 In the course of this journey, the company was able to discover the miracles of ayurvedic and traditional medicine. It discovered that the salient reason for many health problems is the consumption of non-organic & artificial products. After years of innumerable research, Ancient Nutraceuticals found formulas and modern methods of extraction and processing in producing ancient remedies from organically and naturally grown Sri Lankan spices and herbs. The results were just mesmerizing. Due to the premium quality and organicness of all branded products, results were imminent and side effects were non-existent.
Today, as a renowned company for producing 100% organic ayurvedic capsules, Ancient Nutraceuticals is delighted to offer its customers very own Organic Ancient nutraceuticals Capsules that can boost their well-being & habitual lifestyle.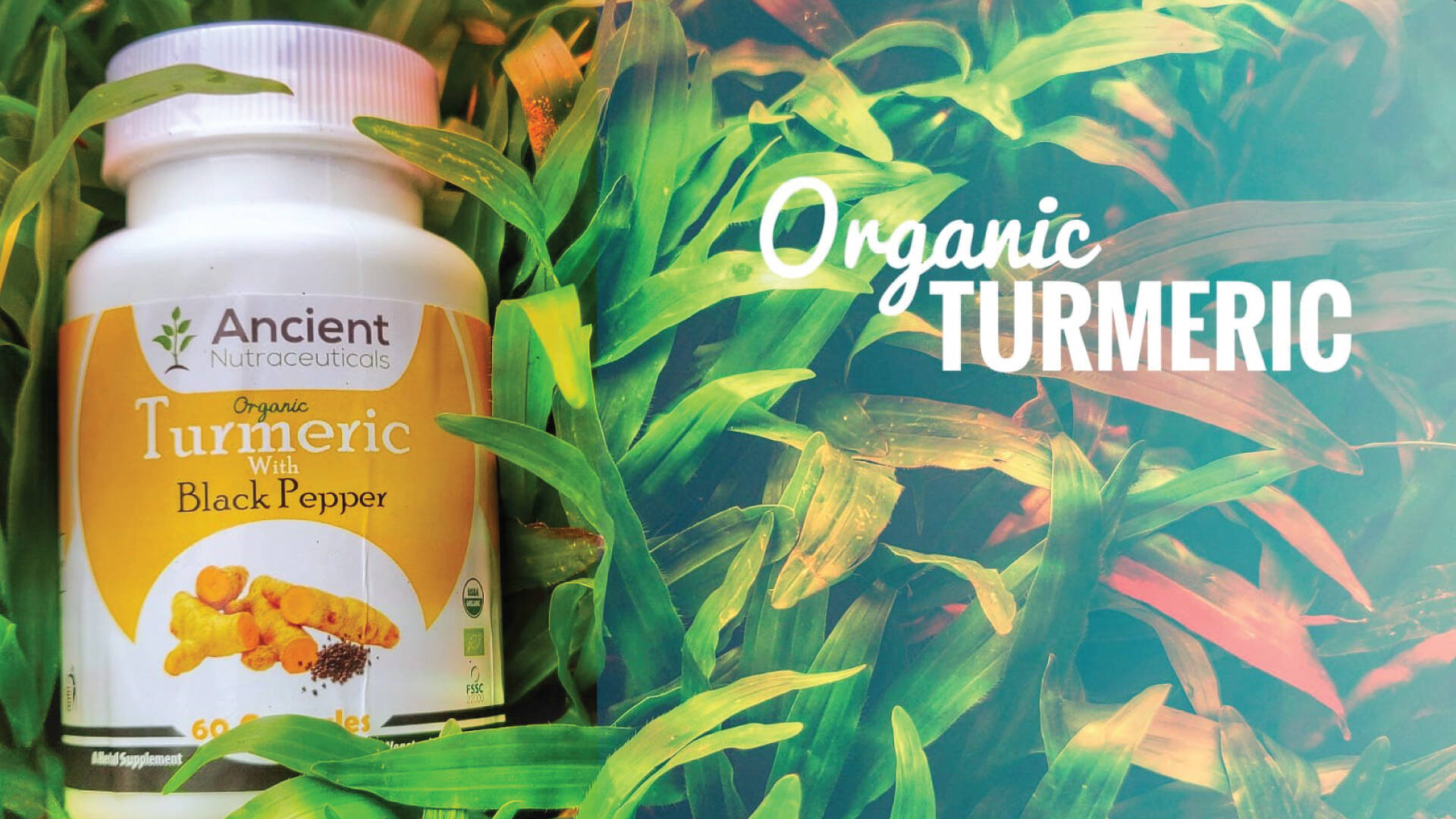 PRODUCTS & PRICES 
All products come in capsules which are contained in small bottles of 30 and 60 capsules. The company has a prodigious product portfolio where it purveys varieties of ayurvedic capsules: Ashwagandha / Beli / Cinnamon/ Garcinia / Ginger / Guduchi / Gumar / Heenbovitiya / Love in Puff / Margosa / Moringa / Sarsaparilla / Triphala / Turmeric / Green Coffee Bean / Papaya Leaf Powder / Activated Carbon / Ganoderma and Spirulina. Due to popular demand, Ashwagandha Capsules have become one of our best-selling products. Since the company conducts more experiments on a constant basis, there are many new products in the Pipeline to be introduced as well. It offers these organic capsules for competitive prices. Use 2 Capsules from the Ancient Nutraceuticals Organic Bottle a Day and rejuvenate and live the healthiest life you could live.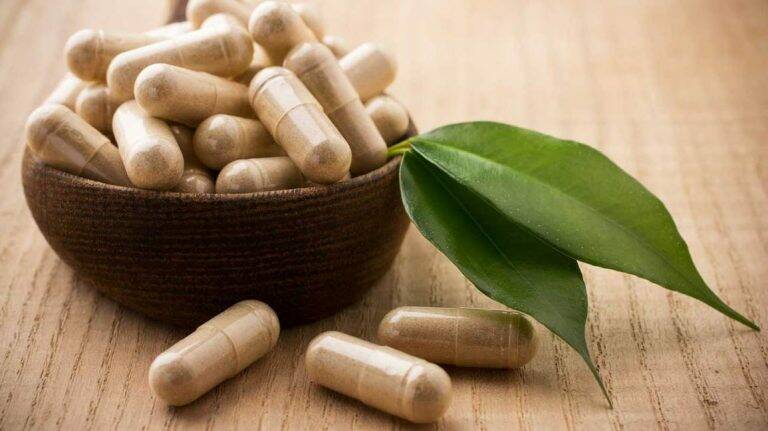 Recomended Retail Prices of these organic capsules would be as listed below (30 capsules/60 capsules):
Ashwagandha Capsules $11.07/$17.89; 
Beli Capsules $15.39/$26.33;
Cinnamon Capsules $11.23/$16.88;
Garcinia Capsules $11.29/$17.89;
Ginger Capsules $11.18/$16.20;
Guduchi Capsules $10.64//$15.53;
Gurmar Capsules $17.28/$31.39;
Heenbovitiya Capsules $11.88/$17.89;
Love in a Puff Capsules $11.23/$16.20;
Margosa Capsules $11.18/16.20;
Moringa Capsules $11.18/$16.20;
Sarsaparilla Capsules $11.88/$17.89;
Triphala Capsules $11.88/$18.56;
Turmeric Capsules $10.64/$14.18;
Green Coffee Bean Capsules $11.88/$16.20;
Papaya Leaf Capsules $11.18/$16.20;
Activated Carbon Capsules $12,69/$19.58;
Ganoderma Capsules $19.17/$31.39;
Spirulina Capsules $16.63/$27.68.
BRANDING & DESIGN
The customers predominantly identify the products through the conspicuous design & shape which come in the form of a small white bottle covered by a unique label which has a green leaf next to the title "Ancient Nutraceuticals" on the top.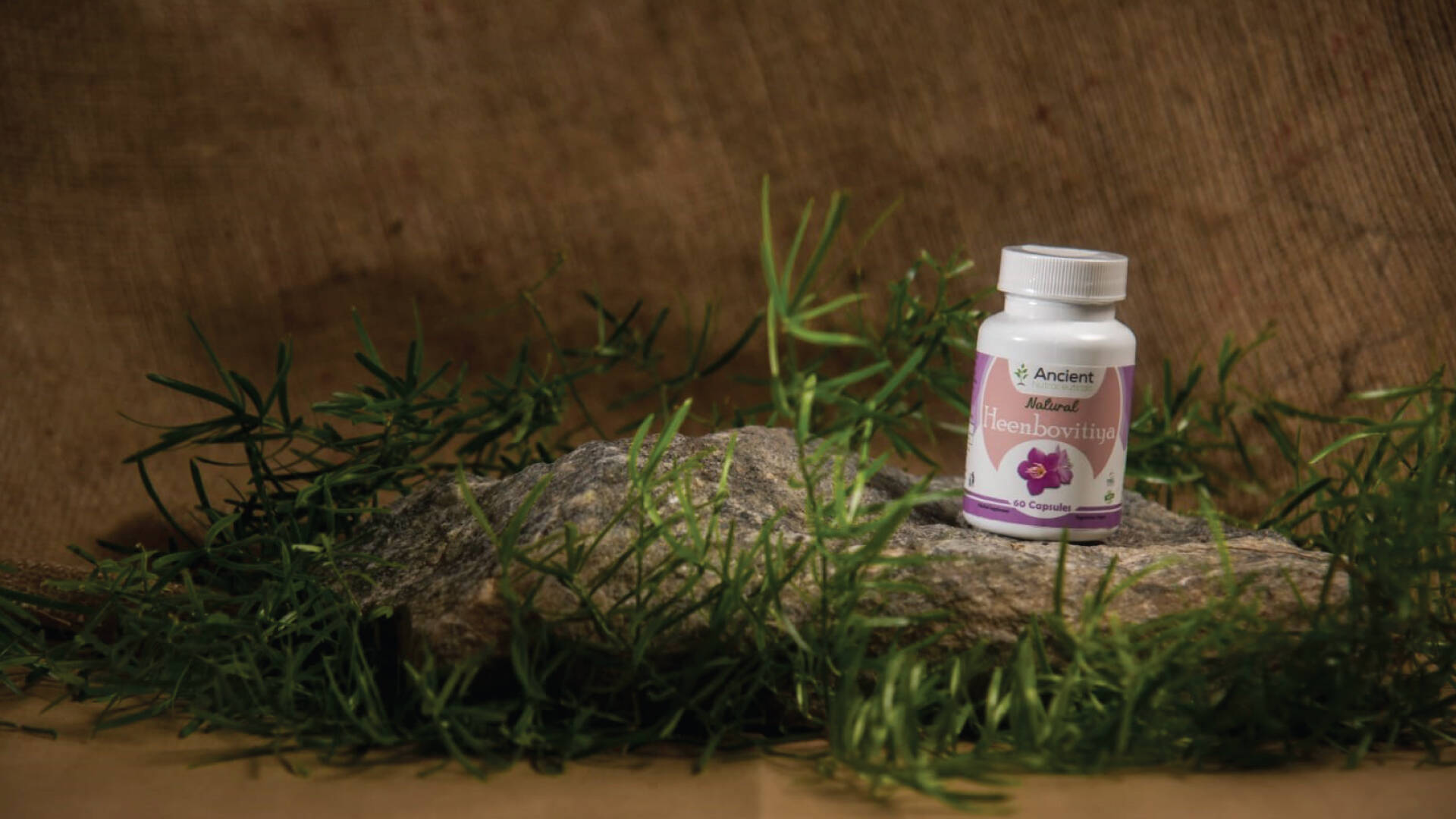 ADDITIONAL BRANDS
Travelling through the Strategic trade routes connecting the West & East, Silk Route Brands bring their customers the best products from around the world as well as endemic only to Sri Lanka. It has a variety of Brands which cater to different product segments. Apart from Ancient Nutraceuticals, E-Silk Route Ventures Pvt. Ltd has other brands in which they have been purveying the products of those brands for nearly 6 years. Additional Brands of E-Silk Route Ventures Pvt. Ltd and under the Umbrella Brand, Silk Route Brands.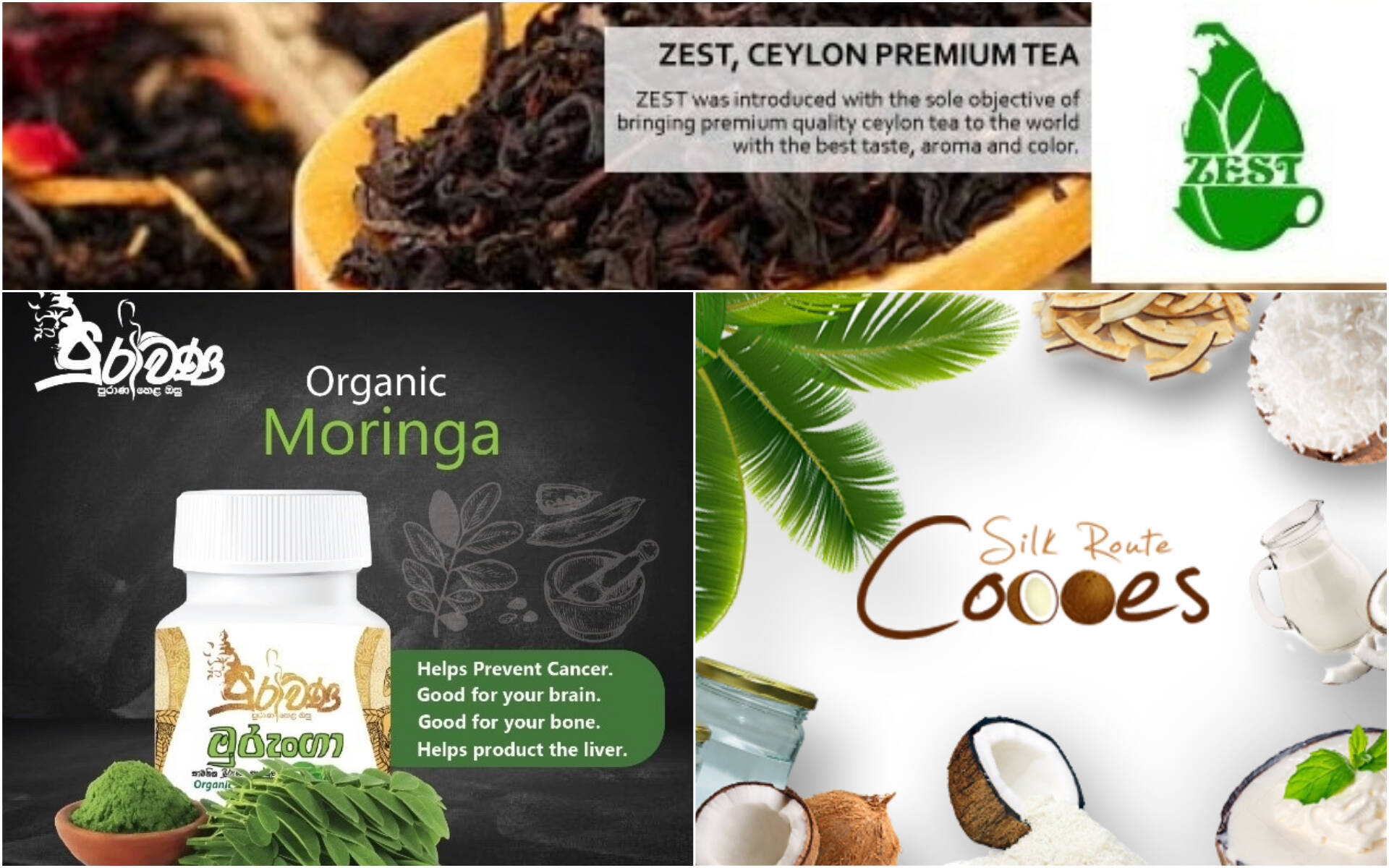 Silk Route Cocoes
Cocoes defines all varieties of coconut products that are catered to the needs of global customers. Since ancient times, coconuts have been a part of Asian culture because of the health, nutrition and cosmetology related benefits they offer. The range of products sourced from the best coconut plantations in Sri Lanka / Indonesia / Vietnam / Philippines, processed and packaged in such a way to preserve those benefits from the point of cultivation until the point of delivery. The product range includes:
Organic Virgin Coconut Oil; 
Organic Coconut Milk; 
Organic Coconut Cream; 
Organic Coconut Chips; 
Organic Coconut Treacle;
Organic Coconut Sugar.  
Silk Route Flavors
Through Flavors, Silk Route Brands bring its customers the most premium quality Organic Certified Spices sourced directly from small-scale farmers in Sri Lanka. Sri Lanka is a haven for rare plants and herbs which have been traditionally used to spice and flavor day to day dishes for centuries. The Brand embodies that concept and brings those ancient culinary secrets in a convenient and ready to use manner. The product range includes:
Organic Black Pepper Whole;
Organic Black Pepper Powder; 
Organic Chili Powder;
Organic Cloves Whole; 
Organic Cinnamon Sticks;
Organic Cinnamon Powder;
Organic Cocoa Nibs;
Organic Cocoa Powder;
Organic Garcinia Powder; 
Organic Ginger Powder; 
Organic Gotu Kola Powder; 
Organic Lemongrass Powder; 
Organic Nutmeg Nutmeg Powder; 
Organic Mace Organic White Pepper Whole; 
Organic Turmeric Powder Organic Vanilla Beans.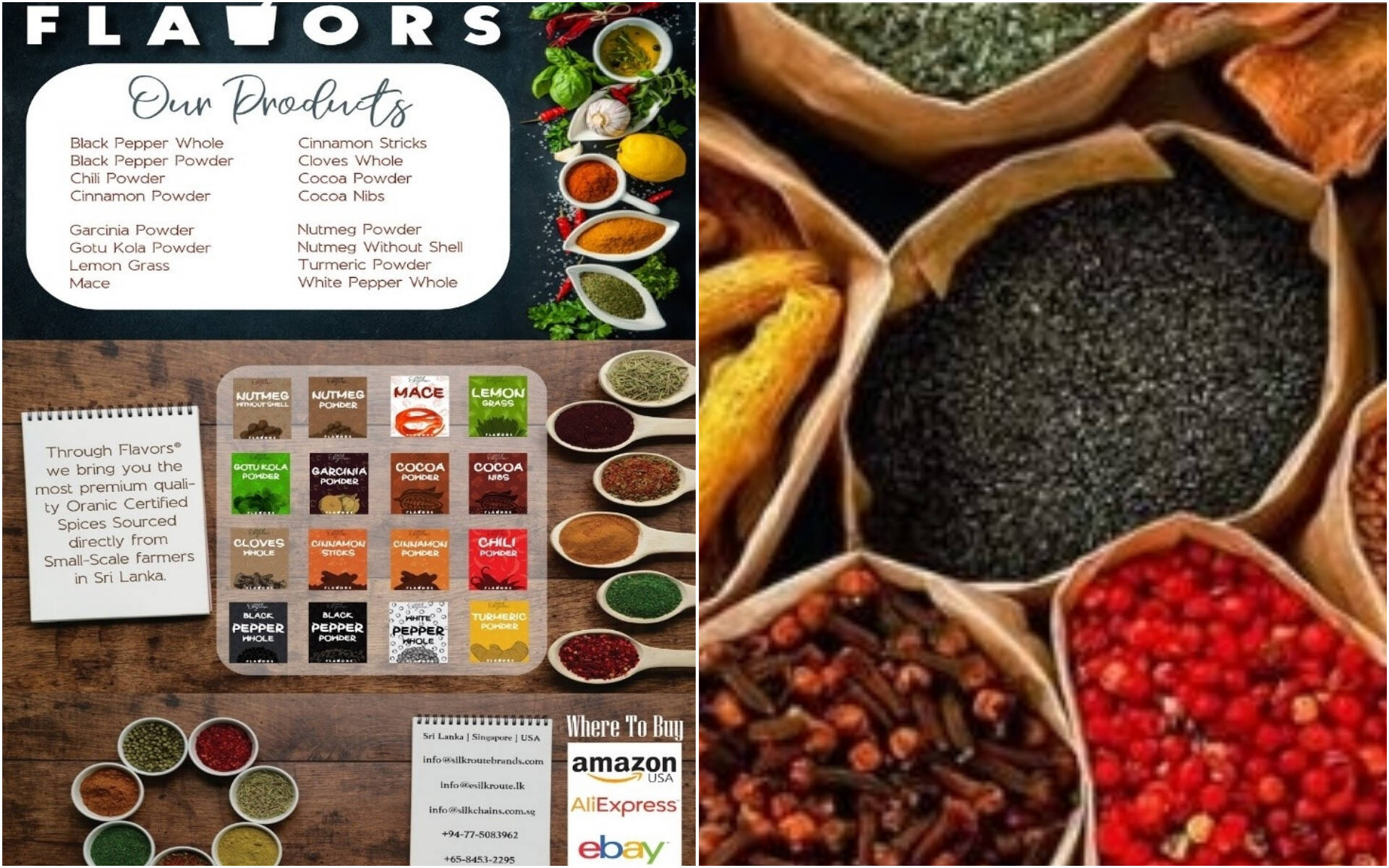 Silk Route Zest
World-Renowned premium quality Ceylon tea to the world! Zest offers premium tea for the retail market across the globe. From the late 1860s for over 150 years, Sri Lanka has perfected the art of growing, plucking and processing premium quality tea. Grown in the fertile soil of the picturesque hill country and other geographies of Sri Lanka under optimum temperatures, rainfall and humidity conditions, Ceylon Tea comes with the highest certification and accreditation while offering unparalleled taste and quality that is ready to be brewed. The teas include:
Green Tea Sencha;
Green Tea - Mango; 
Green Tea - Passion Fruit 
Green Tea - Pineapple; 
Black Tea - BOPF; 
Black Tea - Cinnamon; 
Black Tea - Earl Grey; 
Herbal Tea - Turmeric; 
Herbal Tea - Detox Honeybush Chai; 
Herbal Tea - Digest Tea;
Herbal Tea - Ayurveda Blend.
Superfoods by Silk
Superfoods by Silk was introduced with the sole objective of offering to customers a variety of premium Quality Nutrition dense Foods. The term 'superfoods' is used to describe plant-based foods that are considered to be nutritionally dense containing greater doses of vitamins and minerals. They offer a variety of benefits to living a longer, healthier life. Silk Route Superfoods are procured from Organic Farms and processed using the best practices to seal in these beneficial properties so they may be delivered to complete in Nutritional value. Currently, the main Superfoods that company offers are Young Jackfruit, Kithul Treacle and Kithul Sap.
Puravana
Puravana is a part of Ancient Nutraceuticals where it offers similar varieties of food supplements & capsules made by ancient herbs equivalent to Ancient Nutraceuticals, especially for the Sri Lankan Market.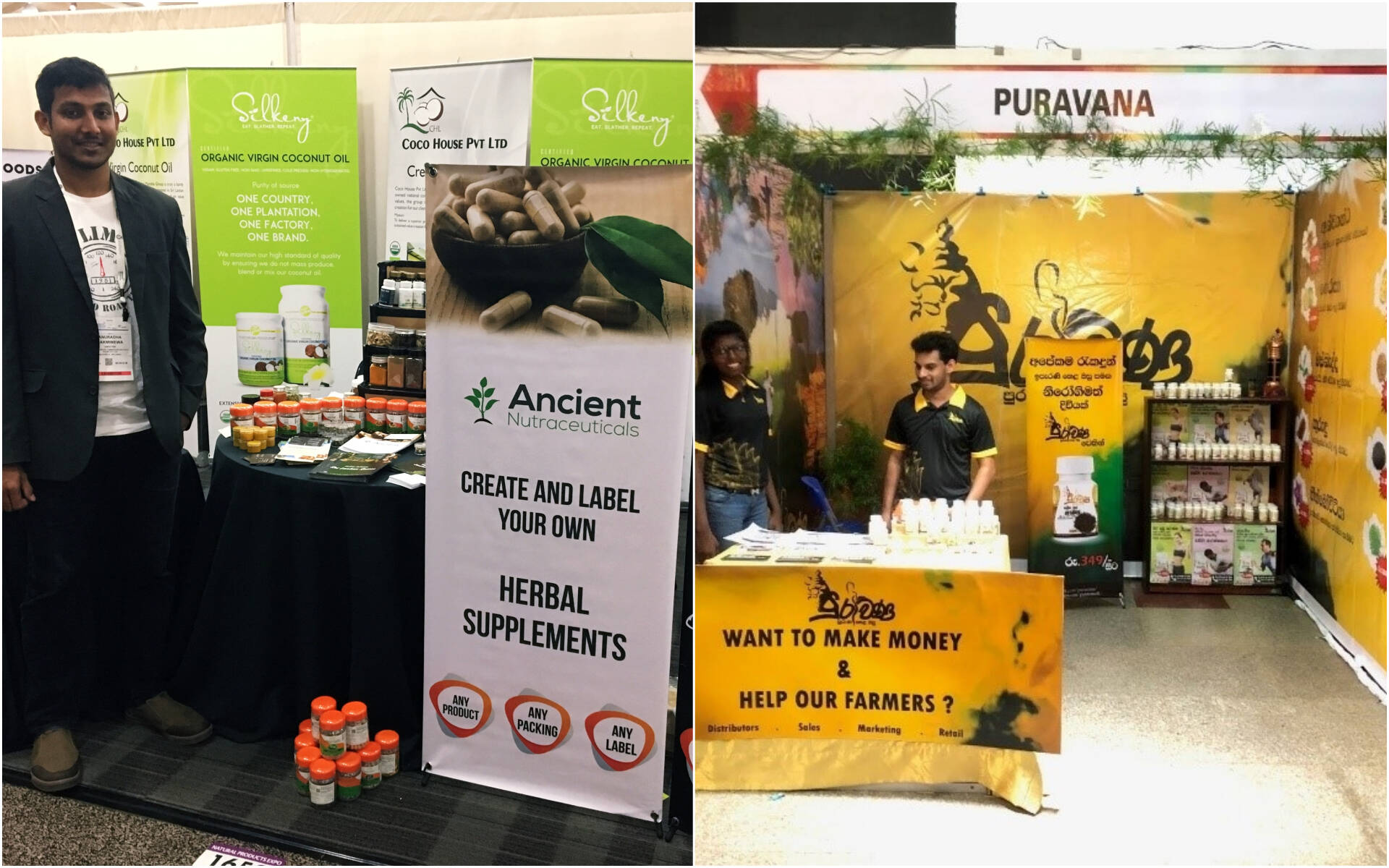 MARKETING & SALES 
Sales & Marketing department of Ancient Nutraceuticals is primarily concerned in: 
Promotion of products primarily for export purposes through the Business-To-Business (B2B) platforms that we currently use such as Alibaba / Ekowarehouse & Go4WorldBusiness.
Sales of our Capsules through E-Commerce retailers such as Amazon (USA / UK / AU), eBay (Worldwide) and Lazada (Singapore).
Targeting of importers & private label customers for Nutraceuticals through regional segmentation using internet technologies such as SEO / SEM / SMM / Google Adwords etc.
Promotion of private labelling, contracting manufacturing services to brands, importers in other countries & small scale businesses who sell products via online retailers.
Promotion of co-created products with social media influencers. 
Targeting new business ventures while focusing on customizing capsules using differentiated mixtures.
MEDIA/AWARDS
The company being Awarded Bronze in the Spice & Spice Based Products Sector at the 26th Annual NCE export awards, for the year 2018. Also, it became one of the four companies in Sri Lanka to receive the Certificate Of Conformity (COC) offered by the National Chamber of Exporters of Sri Lanka, on ethical and sustainable trading practises. The company has participated in many international exhibitions such as Anuga 2019, Cologne, Germany; Naturally Good Expo 2019, Sydney, Australia; Biofach Vivaness 2020 in Nuremberg, Germany.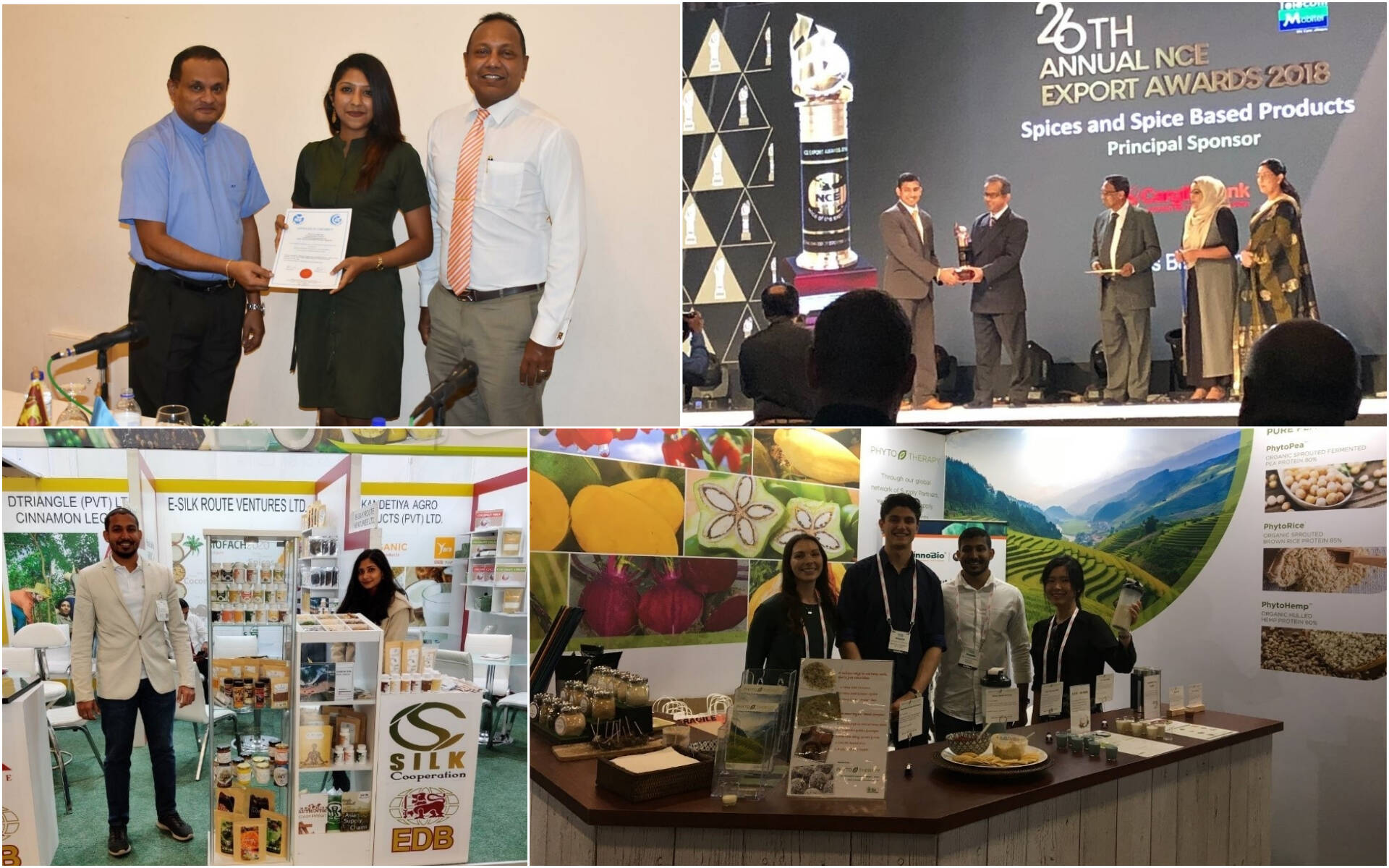 FUTURE PLANS & PARTNERSHIPS
As the company is catering to consumers in the US, Europe, Australia, Singapore and other markets through major online E-Commerce platforms such as Amazon, eBay, Lazada. The awareness for its brands and products have been growing steadily. However, since currently the company leverage and use mostly E-Commerce platforms, the brands have the potential to reach a larger market through standard on-shelf retail product distributors and agents. Since the company utilizes a variety of mediums to continuously promote and position the brands through extensive marketing campaigns, it enables to "pull" consumers towards all brands and to induce the purchasing of the branded products. Therefore, obtaining the partners for a specific geographical location would enable the company to successfully "push" the products to the consumers through on-shelf and standard retail channels within that geographics.
WHITE LABELING & SOURCING
As a company which believes in value addition, it is committed to providing its customers with the opportunity of doing customized procuring and private labelling on behalf of them. E-Silk Route Ventures Ltd. specializes in providing the customers with the Total Original Brand Manufacturing (OBM) / Private Labelling service. It can source, process and pack as per the Size, Quantity and other Variables of the Customer, provided the relevant MOQs are met. The company does private labelling in small quantities (for selected items and packages). It can specifically look into sourcing other products fro Sri Lanka upon request. It could either look into producing/processing the Product(s) via one of its Facilities; or if not, it could find, assess, purchase and export produce of another Facility which manufactures products of interest.