Exclusive interview for SPINOFF.COM with Mr. Alexander Avtuhov - head of business development of Cardpay E-Commerce company from Cyprus
CardPay is a Pan-European regulated financial institution and a Principal Member of MasterCard, Visa and UnionPay. The company provides card acquisition, current accounts and all other related services and are therefore the best possible partners for all Е-Сommerce merchants. With its comprehensive and customized solutions, bespoke service and unparalleled understanding of online business, Cardpay should confidently be your number one choice in helping you grow your business efficiently and securely.
Dear Mr. Avtuhov,  thank you very much for dedicating your time to this interview. We would like to start from the overview of your company. Could you please elaborate on the story of its creation and the team?
Dear Veronica, it is my pleasure to have an interview with you and to have an opportunity to present CardPay to your innovative Spinoffs. CardPay is a modern brand, which combines knowledge and an expertise in the field of E-commerce (card processing) and FinTech. We have launched the market in 2009 as a promising FinTech Startup, but in 2017 we became one of the leading companies in the field of E-Commerce and international payments. We are licensed by the Central Bank of Cyprus, principal members of VISA, Master Card, UnionPay and JCB.
The first success we have gained in the field of E-commerce. Later we have discovered that there are a lot of innovative Startups, which face difficulties with international banking: either the services are too expensive or banks do not understand their business model and cannot meet their customer's needs. Bringing together this fact and our expertise in technologies and finance, we have decided to become a trustworthy partner for companies, which run the business in the field of Information Technologies, Internet and Innovations.
It is absolutely exciting and we can't wait to see how it works on practice with our Spinoff founders. Such solution can greatly simplify business activity. Could you please describe all the services of your company?
Cardpay specializes on international payment transactions. We provide our clients variety of opportunities to execute international payments or to receive them. Opening an account in the international bank includes a variety of accompanying services - such as currency conversion. For example a startup works on the international market and has customers in the USA, which pay in US dollars, however partners in Europe accept only EUR. We initially provide multicurrency accounts (IBAN) for international transfers and take away this headache from the companies. If they will come to bank it will immediately ask which currency is needed and open an account only in this currency. At this stage a startup doesn't even know which markets it targets and which currency is preferrable. If a startup received US dollars but it needs to send a transfer in EUR - we offer conversion inside the account at a pleasant rate. Cardpay offers all the main currencies, such as USD, EUR, GBP, RUR, PLN, JPY. If the customer will request some specific currency, I am sure we can settle it as well. 
Cardpay offers quick payments within 2-3 days. We can send urgent transfers as well for additional fee. As Cardpay does not work in the retail segment we provide our clients with personal managers instead of conventional call centers. All the customers have access to online banking service and don't need to travel to Cyprus to perform this or that operation. They simply manage their accounts from any spot of the world. 
We are ready to provide affordable prices for our services as we understand how crucial the money is for the rising companies. Cardpay offers merchant accounts (acquiring): Visa, MasterCard, UnionPay and JCB acceptance on website as a payment method for your goods and services. We open corporate accounts and issue payment cards. Cardpay requests only necessary documents with a reasonable grounding. In my practice I saw a lot of cases when customers didn't understand why they had to apply some particular document. 
Could you please tell us which problem you might solve for spinoff founders and why your company can be helpful for them?
Being modern and innovative startup may cause certain incomprehension from the bank's side. Nowadays banks are forced to understand the client's business activity in details, hence due to lack of expertise in particular business area it is easier to avoid cooperation with the client rather than examine him. Mostly startups are young guys which specialize only in their field and they often require assistance in such complex process as account opening. It is very unlikely that such companies can cope with it on their own. Even if they do, the bank will ask hundreds of questions. The problem is that banks usually work with other types of customers. Spinoffs are something new on the global market and they require a totally different approch, which is not developed yet in the international banks. Employees don't pocess enough expertise to work with such companies and often they ask questions incomprehensible for Spinoffs. 
Moreover international banks will expect you to keep significant balances (amounts) on your account, which they can use for their own development.This is really disadvantageous for new companies, because all the funds and investments are used for developing their business.
With us spinoffs will not have these issues: we are specialized in cooperation only with modern and innovative companies, therefore Spinoffs will not have incomprehension with our team about their projects and we do not require keeping minimum balances on their accounts. Cardpay is willing to help Spinoffs to open the world of international banking operations without any troubles and misunderstandings. We are a friendly partner, who will support Spinoffs in the field of international payment, providing them different currencies, fast execution of their payments and reasonable fees.
Our team consists of international professionals with the solid experience in Banking, Finances, E-commerce and Information Technologies. Putting together our experience, knowledge of different languages and wide range of interests, we can easily find a personal approach to our customers. I have a great expertise in the international banking and work with international clients. We often make a brainstorming. It is very important to see the market at different angles. Our specialists will always provide their vision about the market status and what solutions are missing at the moment.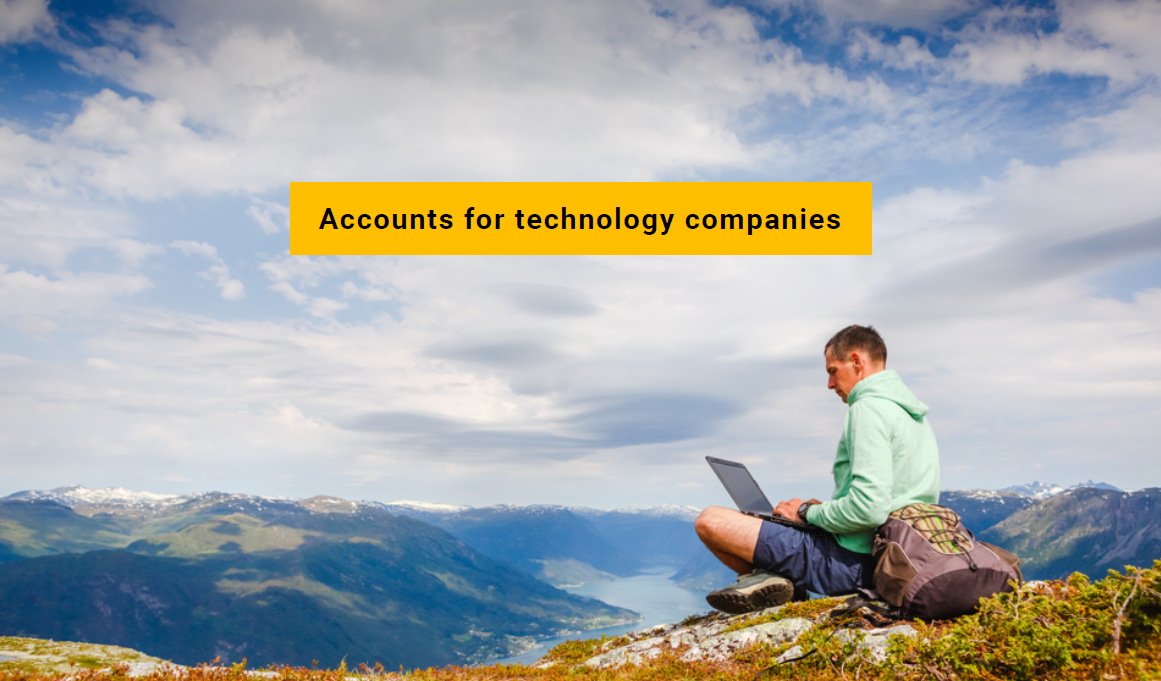 Mr. Avtuhov, which main disadvantages have you noticed on the market of international banking?
In my opinion there are two of them. As I said previosly it is a complex procedure in the bank. Mostly European banks require minimal irreducible balance. In some banks it is $10.000, in other even - $5.000.000. Of course it is impossible for the starting company. From our side we understand their pain and do not ask for any deposit. Of course as any banking institution we examine the customer and fight against money laundring. If we do not understand business of the customer - we will refuse to open an account for him. However it happens rarely, mostly startups explain their business model and we understand them. 
From your experience which advises and warnings you might give spinoff founders in the sphere of your activity? What mistakes, in some cases even fatal, should they avoid?
For some of the startups account opening turns into a more difficult task, than to invent something. The majority of new companies would like to open an account with banks, which are doing local (retail) business without having much experience on the international level. Some of the startups are trying to open an account with big investment banks, which expect their clients to maintain solid balances on their accounts with the minimum operation activity. It is very important from the beginning to identify if this particular bank's business model corresponds to your expectations or not.
It is always crucial when you cooperate with the bank or any other financial Institution, which understands you, it has the same values and understanding of the word "cooperation". In future it will help you to avoid unexpected delays of your payments or even a sudden account closing, what can significantly influence your business activity.
My advice would be the following: find the bank or financial institution, which complies with your business model (it would be clear from the first conversation and during account opening), provide them detailed information and enjoy a smooth cooperation from the scratch. Sure, it should be licensed by the reputable region, e.g. European Union or other jurisdictions with good reputation in order to avoid unnecessary risks. 
It is very interesting to know more about your current clients. Which customers do you serve currently?
Mostly it is IT sphere and different internet projects. We have several spinoffs among our customers as well.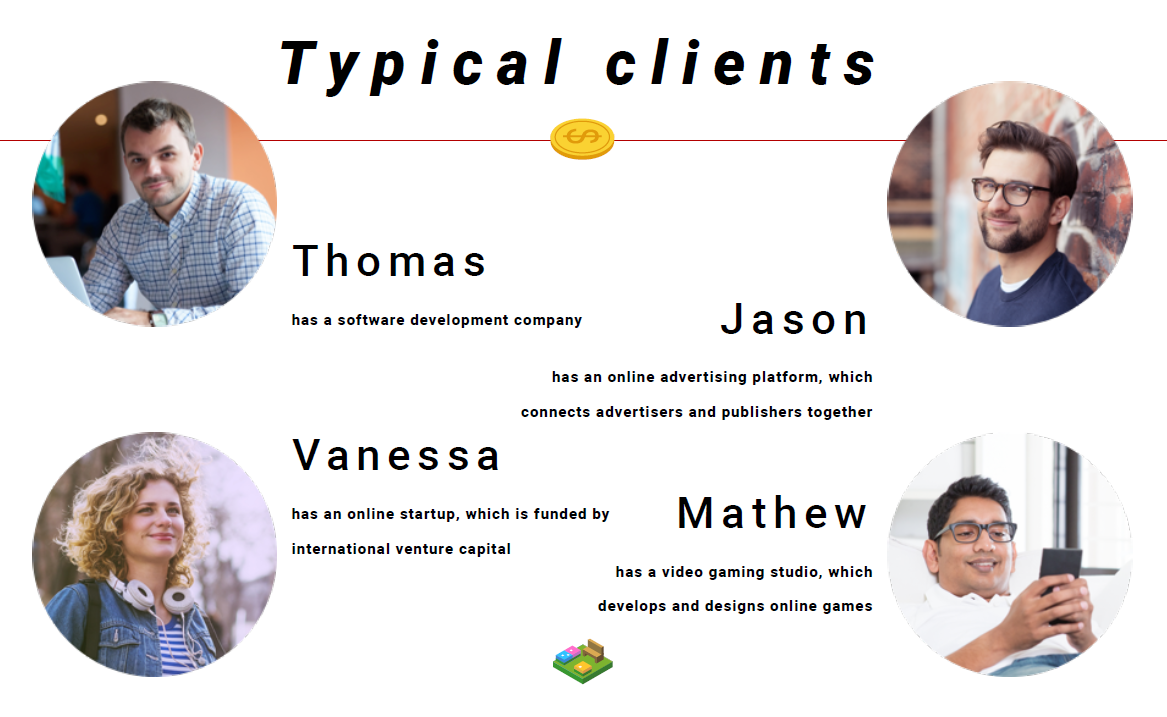 Money is a critical issue for the rising companies. Spinoff founders take into consideration all the expenses. One of the expected questions from them is whether they might receive a discount from your company and under which terms?
Sure, taking into account our trustworthy relationship with SPINOFF.COM and the fact that you work only with innovative Spinoffs, we shall be happy to provide them a special offer. We are developing long term relationship and that is why we always strive to provide a personal approach to every customer. Once beeing a startup, Cardpay understands pricey services of international banks and offers cost effective solutions. We do not position ourselves as a bank for large holdings, we do not assist in investment. We help modern companies to operate in the sphere of IT and innovations. We deeply respect Spinoff founders. It is very exciting to work with such interesting people and interchange experience.
Dear Mr. Avtuhov, SPINOFF.COM founder, our team and I would like to express gratitude for the interview and all provided information. We are happy to introduce you and Cardpay to our partners and spinoffers worldwide.