Casa Kakau is a family-owned, craft bean-to-bar chocolate maker that can offer a larger portfolio of Vegan, Gluten-Free, Sugar-Free, Lecithin Free, Palm Oil Free, Single Origin and Organic products. Casa Kakau uses only natural ingredients, such as raw cocoa beans, nuts and dried fruits to live up to its slogan – Natural & Pure. This strict dedication to quality and superb taste allowed the company to become the first and only Bulgarian bean-to-bar manufacturer that is internationally recognized, with numerous awards from food and chocolate contests in The UK, Denmark, The Netherlands, Hungary and Bulgaria. All Casa Kakau products are made from cocoa beans, which are directly imported from selected farms in South America. Thus, Casa Kakau can offer fresh and excellent tasting chocolates, while at the same time improves the quality of life of the farmers who raise the cocoa.
THE STORY 
The story of Casa Kakau began in 2016 when a young family was facing a great dilemma. They had a small boy who was highly allergic to milk and dairy products. His allergy was so severe that even traces of casein could have caused him to suffocate. At this time there were very few brands that could offer 100% guaranteed vegan chocolate. The young couple decided not to give up, but to mobilize instead and put together all their knowledge and experience to create a true 100% pure, Vegan chocolate with the minimum number of ingredients.
After months of research, selection and procurement they created their "Original 70%" chocolate, which with only two ingredients, was of exceptional taste and quality. The original family recipe was milk and animal products free, without lecithin, gluten, additives, preserves, stabilizers or other substances that might compromise people with similar allergies.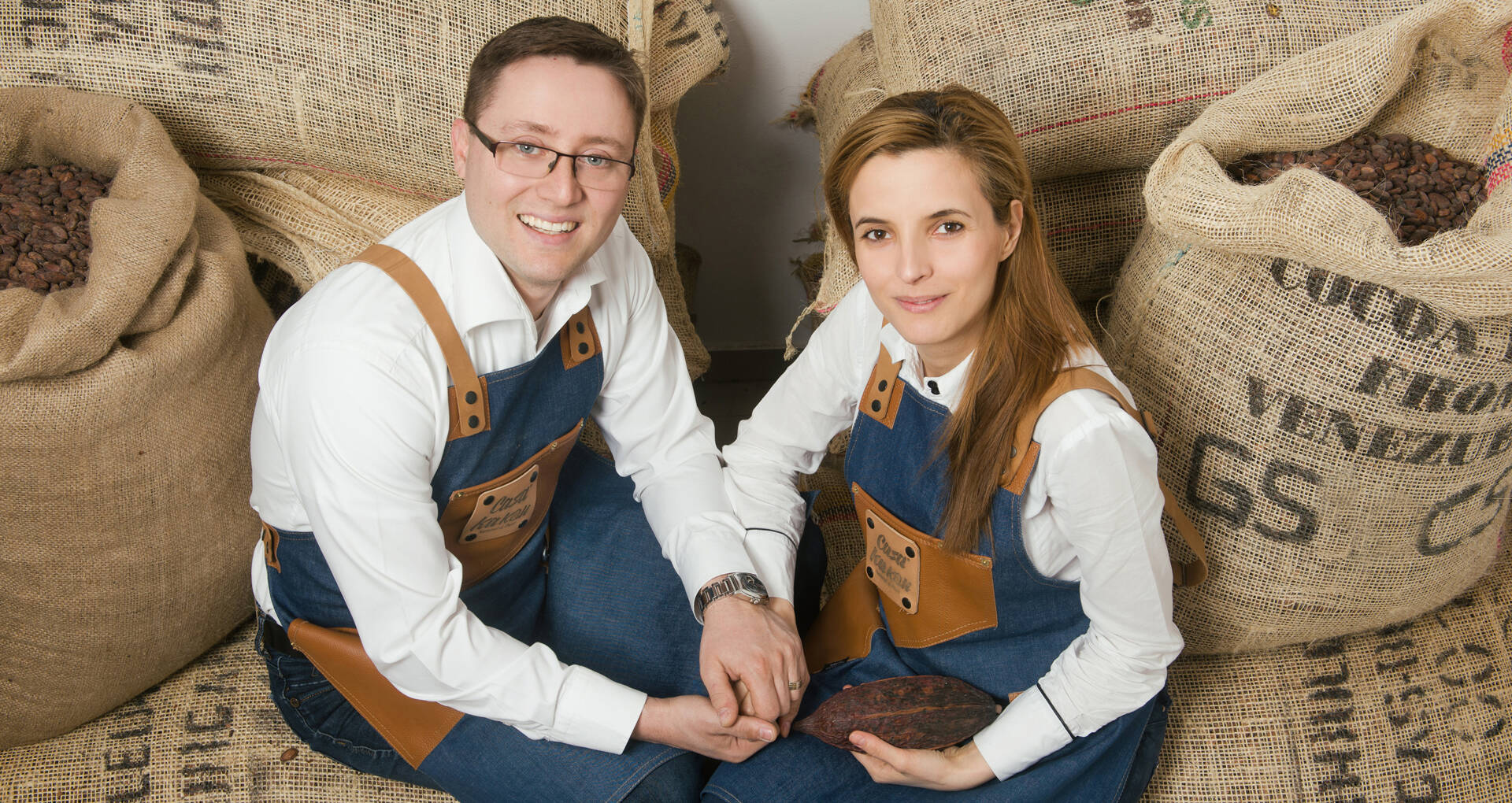 Casa Kakau was born out of the need to help a child feel normal and able to enjoy one of the great desserts and superfood nature has provided us. Today it is much more than this. The brand incorporates the core values of the founding couple. "Casa" stands for being a true family-owned business and justifies that all products are made with care and dedication as if they are made at home for your children. "Kakau" is simplified "Ka'kau", which is the ancient name that Mayans gave to the cocoa fruit. This is to underline the origin of the cocoa the company uses and more important the old, traditional way it produces the chocolate today.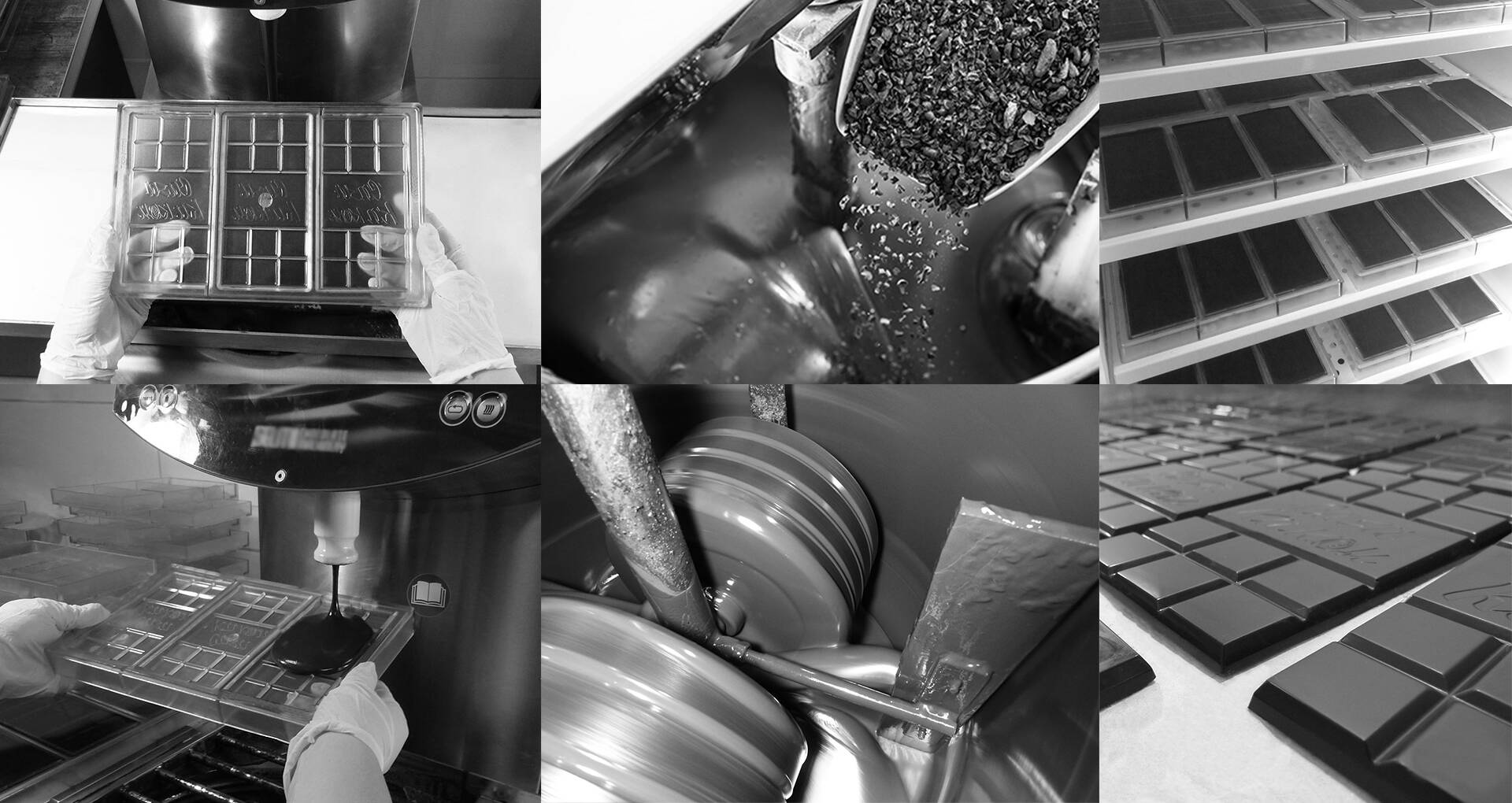 Casa Kakau is one of the few chocolate makers in Europe that still used granite stones throughout the entire proses of grinding and couching the chocolate. The advantages of this technology is the refinement of the taste and the lack of residual metal deposits that contemporary steel ball mills leave in the cocoa mass after long exposure. Thus, "Natural & Pure" is the philosophy the company follows even with its machinery and technology.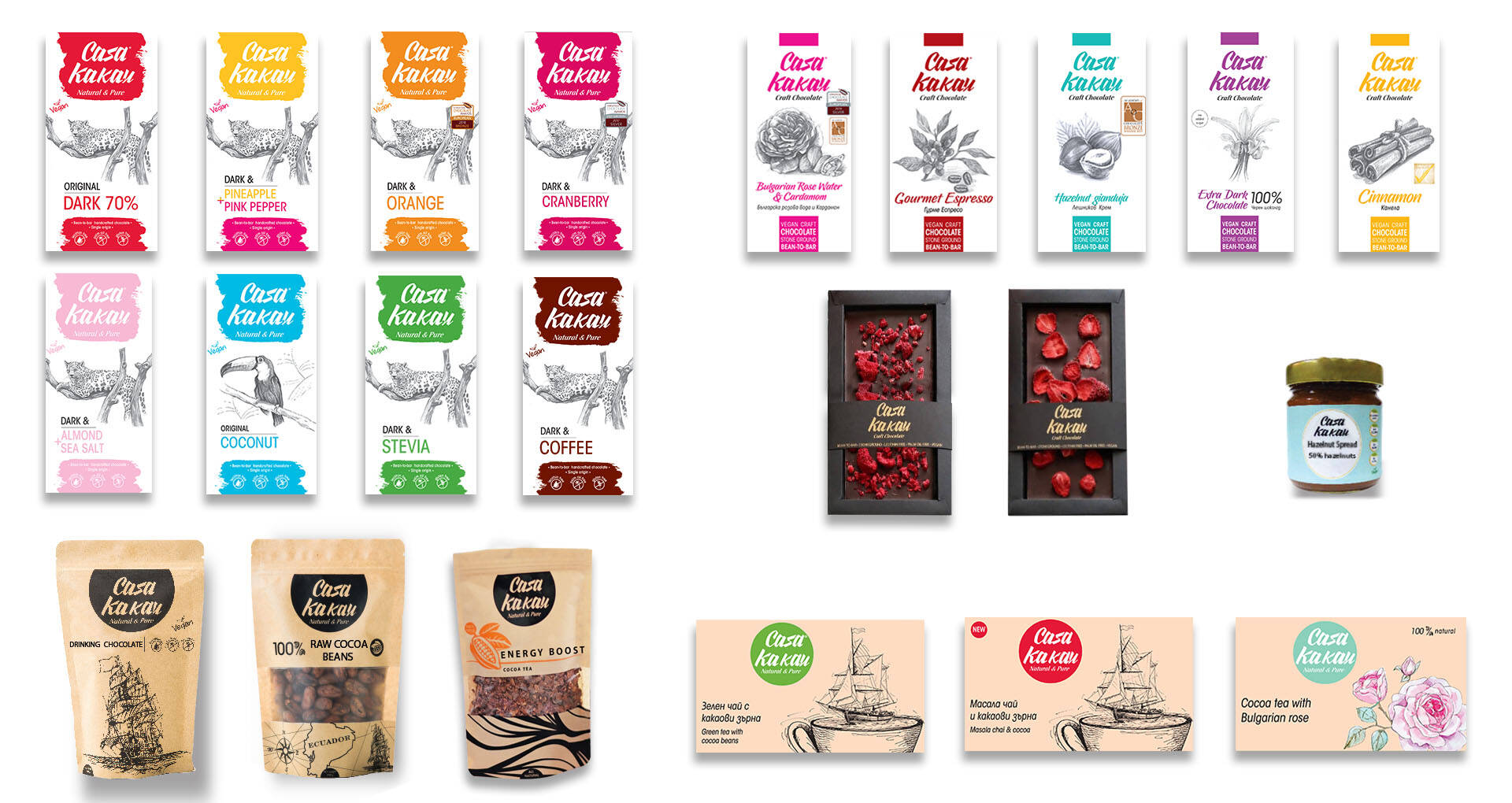 PRODUCTS
All products of Casa Kakau are made with a high percentage of cocoa that the company directly imports from small carefully selected farms in Ecuador. Casa Kakau develops all its recipes with a minimum number of ingredients – all of which natural, and thus justifies the healthy nature of its portfolio. The products are divided into the following main categories:
1. Craft, Bean-to-bar Chocolate:
With Freeze-Dried Strawberries;
With Freeze-Dried Raspberries;
With Gourment Espresso;
With Cinnamon;
Hazelnut Gianduja;
Extra Dark 100% – Sugar-Free;
With Bulgarian Rose Water and Cardamom;
With Orange Peels;
With Cranberry;
Original Dark 70%;
Original Coconut;
With Stevia – Sugar-Free;
With Pineapple and Pink Pepper;
With Coffee Beans;
With Almonds and Sea Salt.
2. Chocolate Spreads
Craft Hazelnuts & Cocoa Beans Spread;
Sugar-Free, Craft, Cocoa Spread.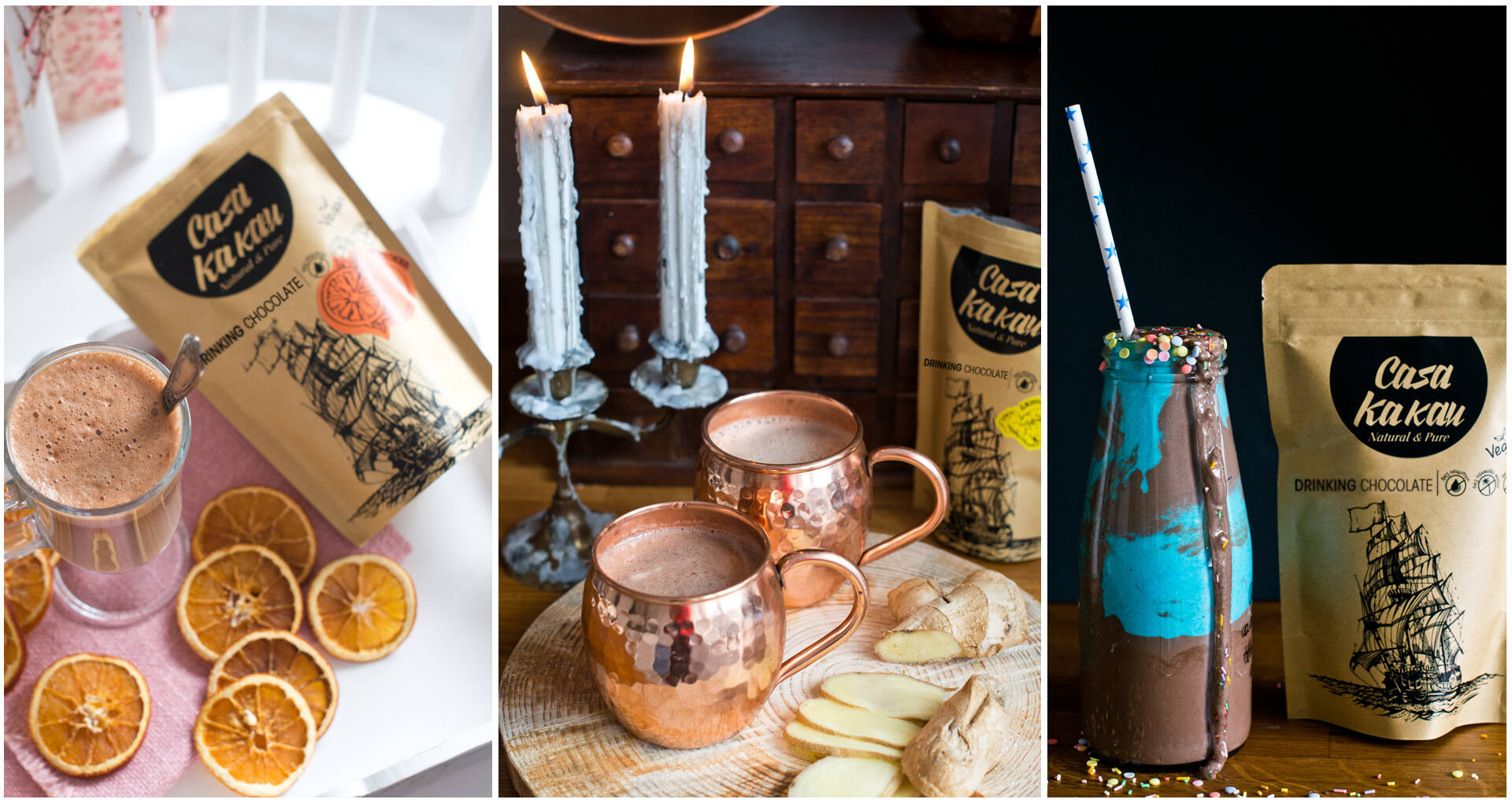 3. Drinking Chocolate
Craft, Bean-to-bar Drinking Chocolate;
Craft, Bean-to-bar Drinking Chocolate with Orange;
Craft, Bean-to-bar Drinking Chocolate with Ginger.
4. Cocoa Tea
Cocoa Tea with Bulgarian Rose;
Cocoa Tea – Energy Boost;
Green Tea with Cocoa Beans;
Masala Chai with Cocoa Beans.
5. Cocoa
Raw Cocoa Beans;
Natural, Non-alkalized Cocoa powder.
A full description of the product portfolio can be found on the official website.
PRICES 
The Recommended Retail Prices (without VAT) and the brand's portfolio are:
Chocolate bars with inclusions: 3.99€;
Plain Chocolate bars:  3.86€;
Specialty Chocolates/Gift Chocolates: 4.26€;
Hazelnut Spreads: 6.38€;
Sugar-Free Hazelnut Spread: 6.38€;
Cocoa Tea 100 gr.: 3.06€;
Drinking Chocolate:  6.92€;
Organic Chocolate bars: 3.99€.
Delivery terms: ex works Plovdiv, Bulgaria.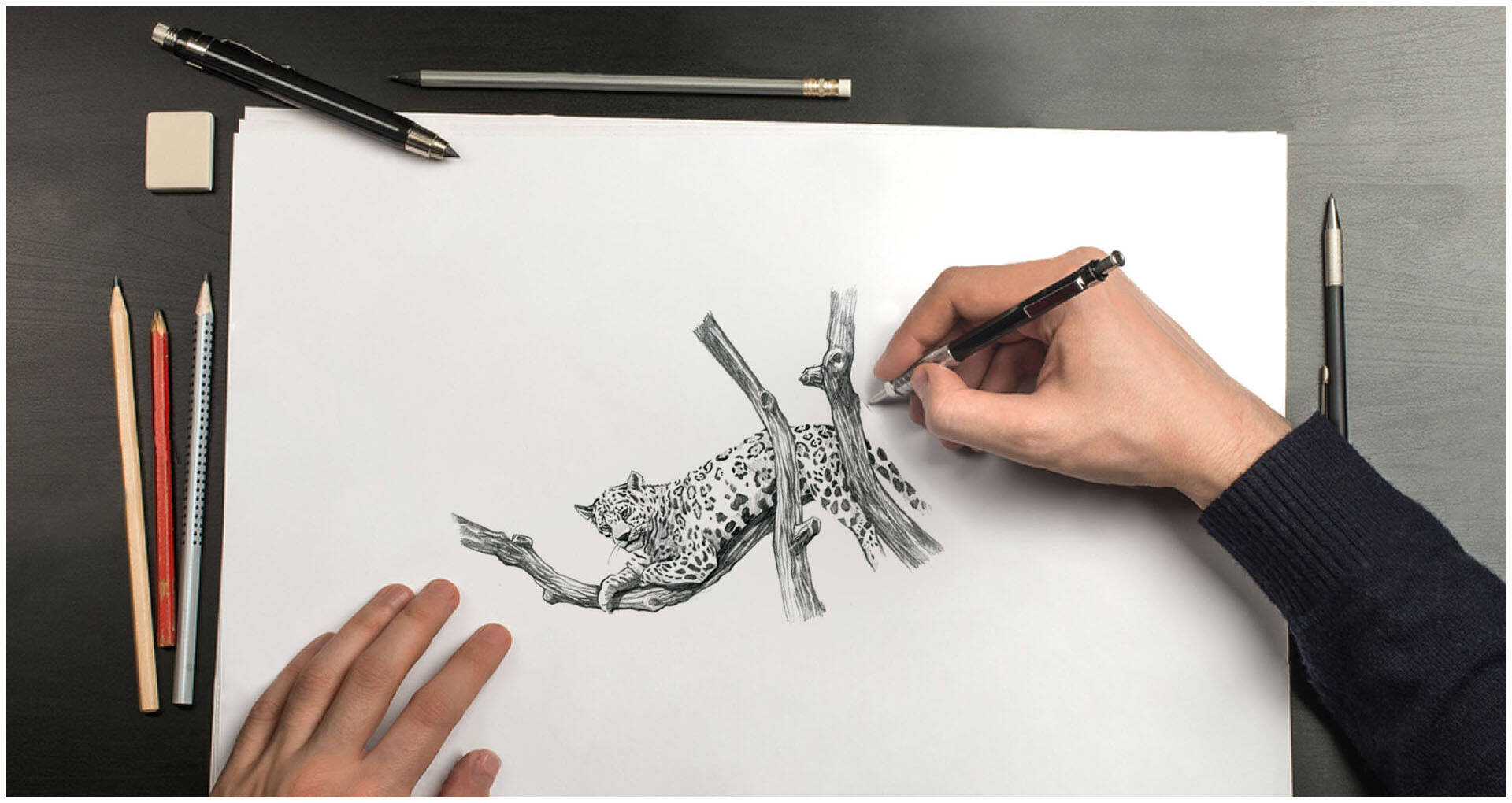 BRANDING & DESIGN
Our chocolates are unique with their design. First, all new drawings are sketched by hand with a pencil on a sheet of a paper. The person responsible for this delicate work is a famous Bulgarian artist, a close friend of the family. All drawings are inspired by nature and are created individually for every new flavor.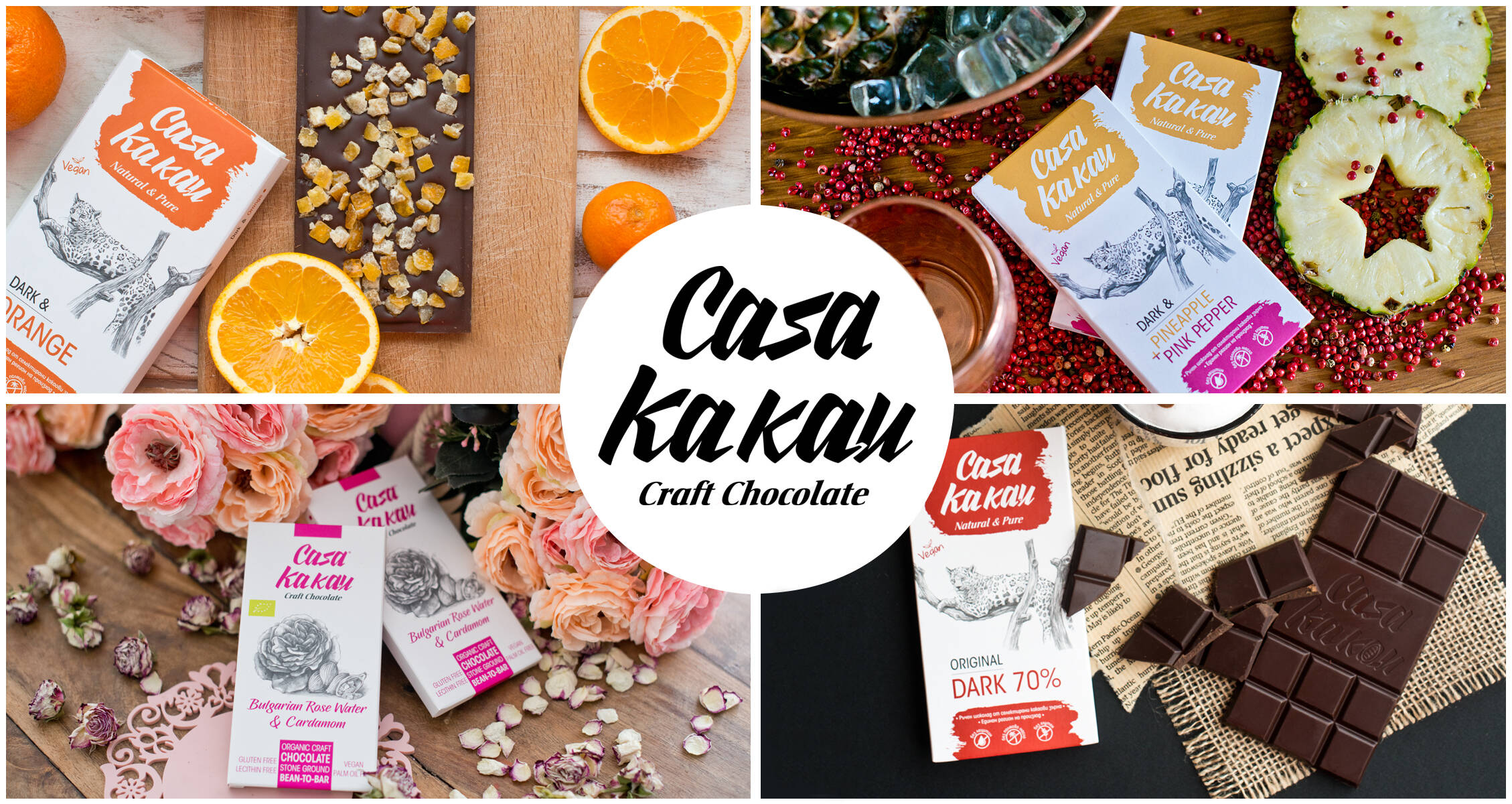 MARKETING & SALES
The chocolate and cocoa products of Casa Kakau are targeting women age 25-55; with an active lifestyle; high education; working; living in cities. The brand reaches its prospects with communication in social media, online and direct marketing, point of sale promotion, sampling, and viral marketing. Casa Kakau can support international partners with communication design, package adaptation, consulting, sampling, BTL activities, as well as social media support.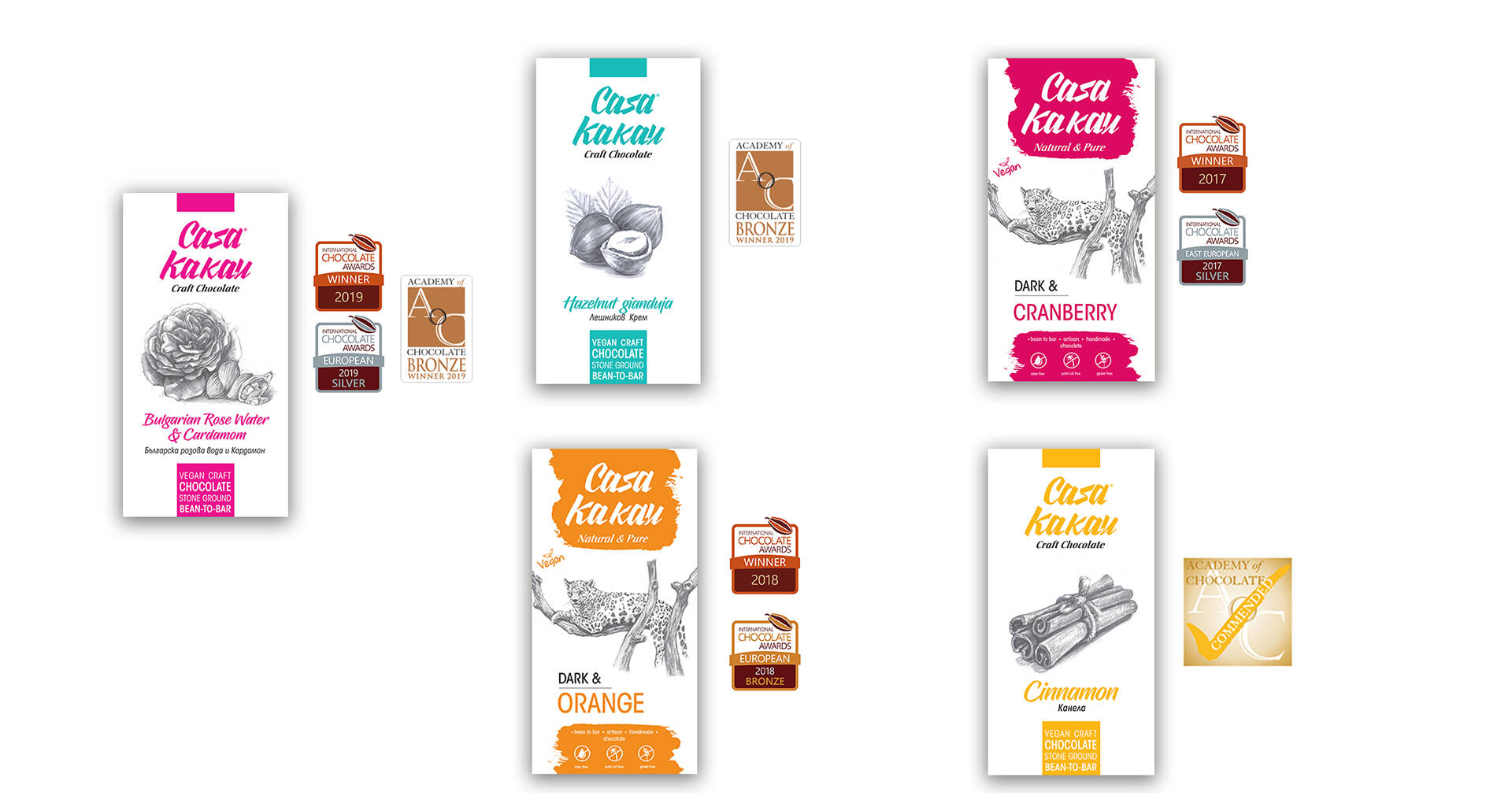 MEDIA/AWARDS
Casa Kakau is the most awarded Bulgarian chocolate brand with international acknowledge from blind tasting and specialized food competitions in the UK, The Netherlands, Denmark, Hungary and Bulgaria:
30 July 2019 Casa Kakau - Silver Medal "European, Middle Eastern and African Bean-to-bar Competition" 2019;
12 June 2019 , Casa Kakau - Bronze Medal "Academy of Chocolate London" 2019;
12 June 2019 , Casa Kakau - second Bronze Medal "Academy of Chocolate London" 2019;
10 November 2018, Casa Kakau - three Gold Medals "Interfood & Drink 2018";
August 2018 Casa Kakau - Bronze Medal "European Bean-to-Bar Competition 2018";
March 2018, Casa Kakau was cited by the British newspaper - "The Independent" as one of the world's most unique places to make chocolate. The full article you can read here.;
August 2017 Casa Kakau - Silver Medal "Eastern European Competition" 2017;
November 2017 - "Vegan Innovation Award" in Cologne, Germany;
November 2017 - Casa Kakau - Gold Medal "Interfood & Drink 2017".