ElephantSkin gloves are treated with antiviral and antibacterial technology to efficiently break down bacteria and viruses on the glove surface. Breathable, touch screen compatible and offer ideal wearing comfort, gloves are developed in Austria of the best sustainable materials. They became the sustainable alternative to plastic disposable gloves. The ElephantSkin gloves are designed not only for the consumer special but also for the environment & employees. They are perfect and have a large assortment for various occasions such as everyday protection purposes, grocery, shopping, travelling, fitness etc. All ElephantSkin gloves are treated with a unique antiviral and antibacterial technology and work efficiently against cross-contamination & secure to the highest safety and hygienic standard.

THE IDEA
A sustainable glove that rids itself of viruses and bacteria is very crucial nowadays. Society internalised the importance of hand hygiene during the pandemic and will continue to do so afterwards. But what to do when proper hand washing is not possible? People resort to disposable gloves or "garden gloves" to feel comfortable again at their "touchpoints" (shopping, public transport, etc.). Disposable gloves are misused. Just like hands that are not washed, disposable gloves or "garden gloves" that are not changed are the optimal breeding ground for viruses and bacteria.
The solution/idea is antiviral and antibacterial-treated gloves that can be washed and reused. ElephantSkin gloves are washed in with an unique antiviral and antibacterial technology (comparable to impregnation). Enveloped viruses (e.g. influenza or coronaviruses) and bacteria on the glove surface are attacked and broken down by the active ingredient. - The effect of handwashing is thus transferred to the glove.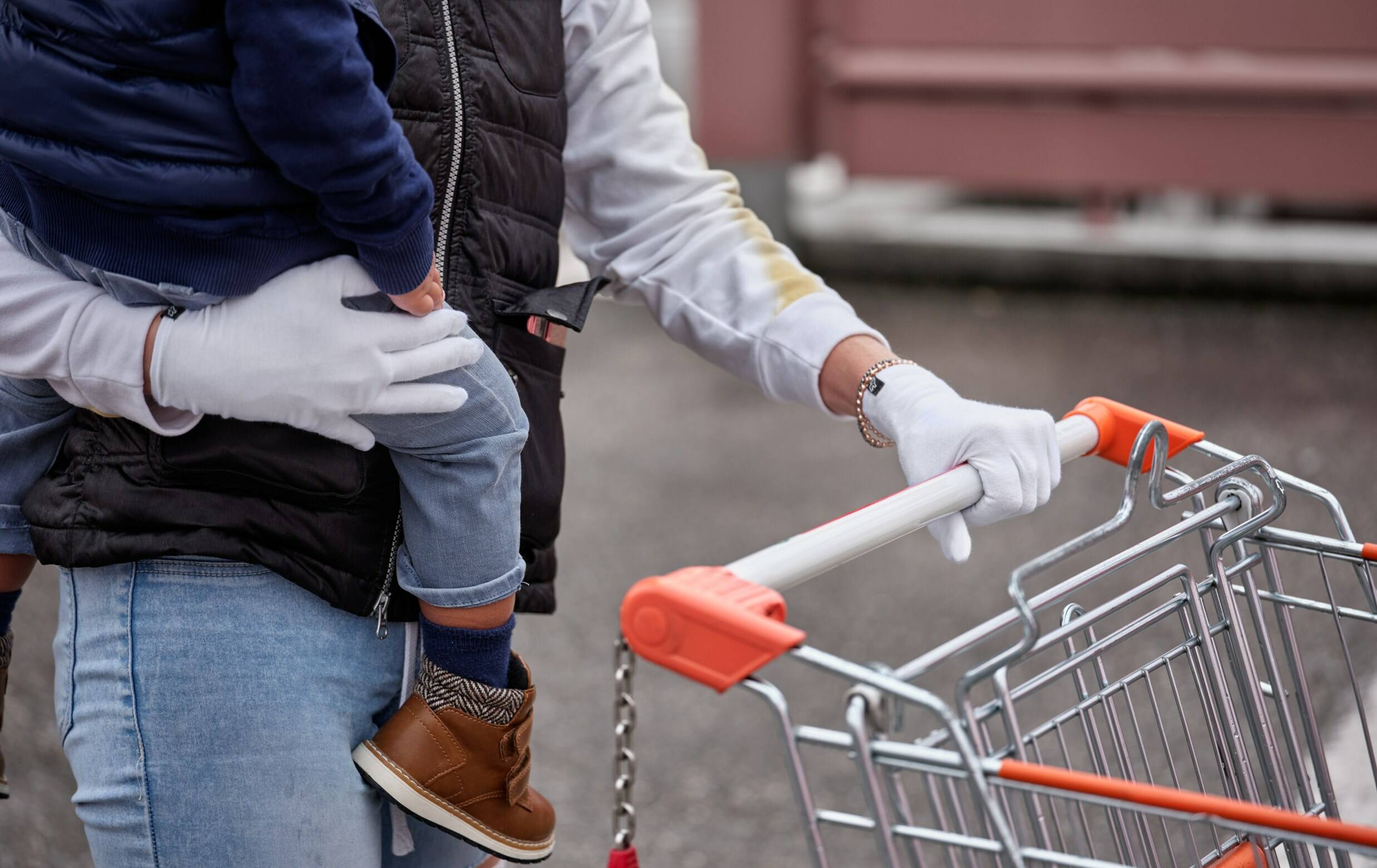 USP
Sustainable: One pair of ElephantSkin gloves saves at least 180 pairs of disposable gloves. That's not only about 2.6kg of plastic but also a lot of money.
Comfortable to wear: The gloves are made of premium material; they are breathable and support the wearer with perfect haptics and touchscreen compatibility.
Smart freedom: All glove's anti-viral and anti-bacterial properties mean people have one less thing to worry about when pushing down someone else's door buckle, grabbing onto a tram, tapping at an ATM or pushing a shopping trolley.
RELEVANCE
The product is equally relevant for consumers of all ages and walks of life as for millions of employees like retail staff, flight attendants or service personnel in many different areas (hotel industry, gastronomy, etc…)
Benefits for the target group
Due to the convenience of the solution, hand hygiene is solved in a practical, intelligent, economical, and sustainable way. In addition, the visual "appearance" of the disposable glove is replaced. Especially in the commercial sector, there is the problem of implementing/monitoring the prescribed hygiene measures.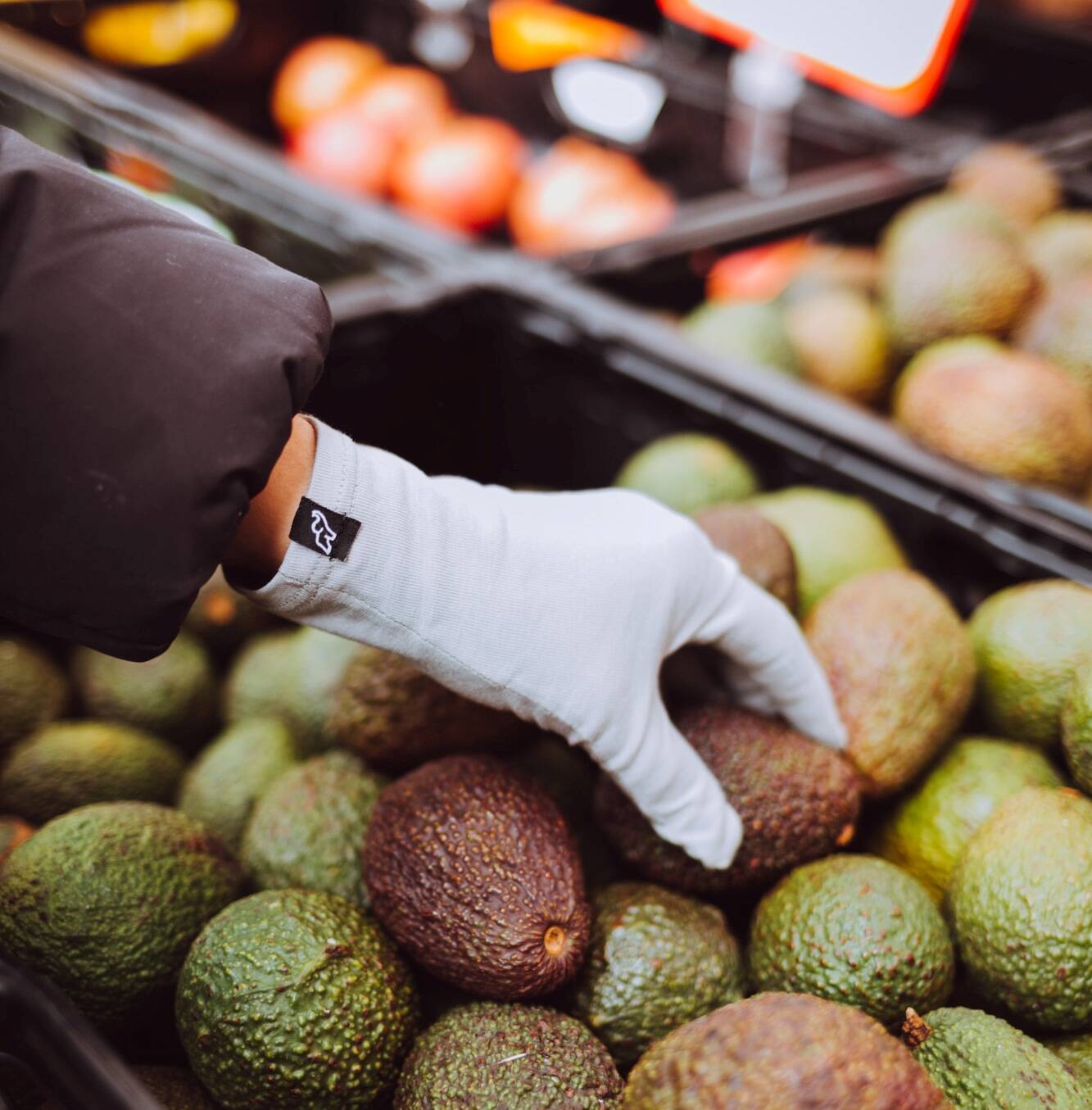 THE STORY
Founded in mid-2020 by Raphael Reifeltshammer on the basis of a newspaper article "Better without rubber". Product was since then listed in 10 countries at Rewe, Aldi Süd, Aldi Nord, Metro, dm, Müller Drogerien, Kaufland, Edeka, MPreis, Unimarkt, MTH Group & Bständig. Responsible for production in Europe (Portugal and Italy).
When people are in a post-corona world, which is now indeed coming, we want our planet to be healthy, not choked with billions of non-biodegradable masks and gloves in our landfills and oceans.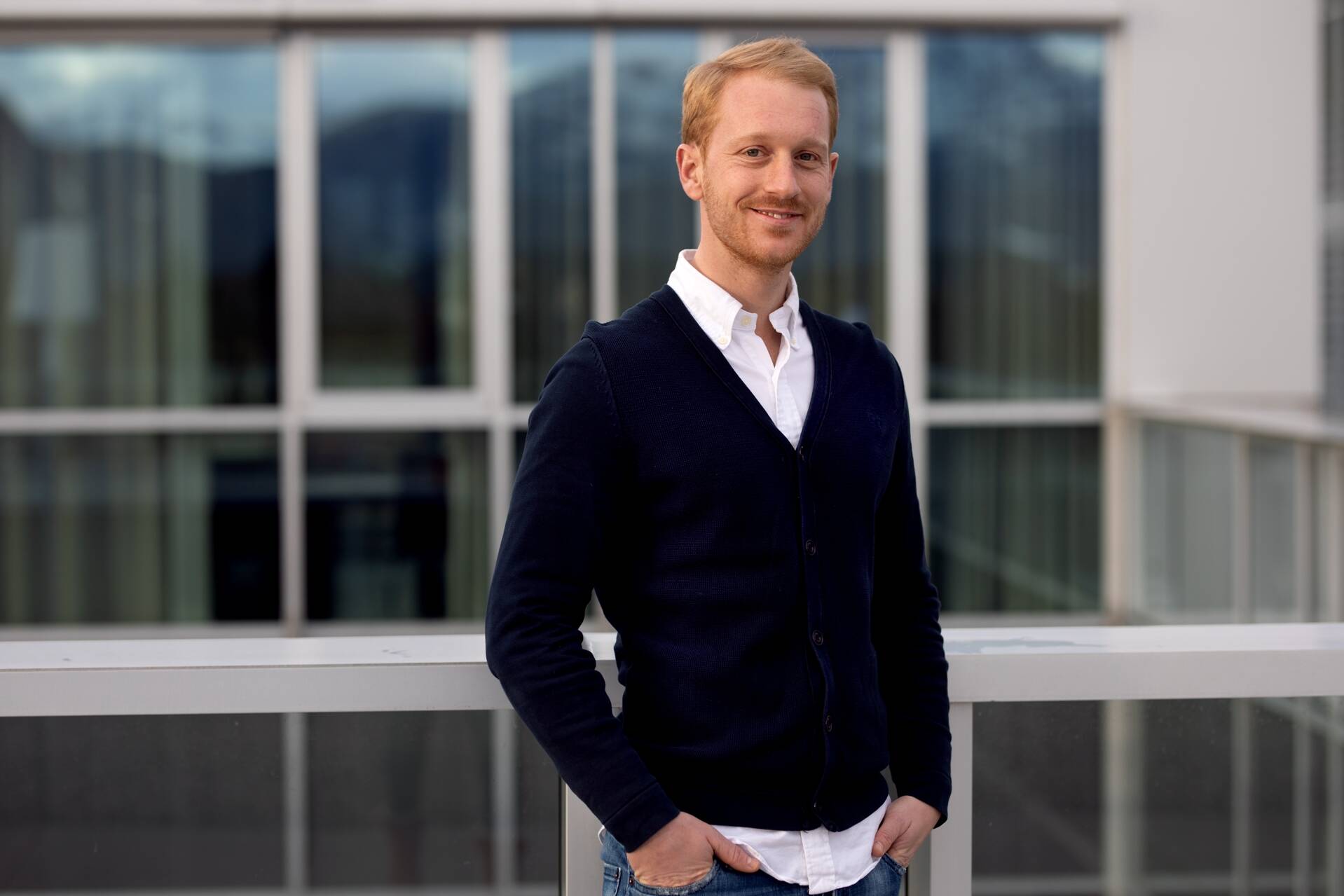 The Vision
Reducing Plastic Footprint! It has been and still is a global calling especially now that we have learned about the implications of using plastic-based PPEs during the pandemic and how much these necessary practices are affecting our environment and well-being from a different angle. Scientists estimate that about eight million metric tonnes of plastic - the equivalent of 90 aircraft carriers - ends up in the ocean every year, according to the NOAA - National Oceanic and Atmospheric Administration. When we are in a post-corona world, which is indeed coming, we want our planet to be healthy, not choked with billions of non-biodegradable masks and gloves in our landfills and oceans.
What is our WHY & Vision at ElephantSkin?
When Raphael Reifeltshammer founded ElephantSkin over 2 years ago, the WHY & VISION was very clear: to develop THE reusable and washable alternative to disposable gloves. The goal was to replace plastic disposable gloves in the non-medical sector and thus further advance the global prevention of plastic waste. In the last few months the company have been pushing the following areas:
The implementation of the WORLDWIDE first biocide-free textile treatment of textile gloves;
The corresponding certifications.
Worldwide, there is growing pressure from the public and legislators to eliminate single-use plastic products altogether. Measures already taken include, for example, the participation of manufacturers of plastic products in the costs of waste disposal in Germany from 2025 or the "mission-to-zero" in the United Arab Emirates. These are major policy steps towards sustainability and the circular economy, and we expect this to be driven forward at the European level and globally. The bans on single-use items such as plastic bags, plastic cutlery and plastic straws were just the beginning as was the absolute ban on single-use plastic items when the new EU directive came into force on July 3.
Many major brands have clearly positioned themselves to play an active part in this process and set sustainability and decarbonization as goals, among others. With our ElephantSkin glove models, we can not only offer a sustainable, washable, reusable, breathable, antibacterial and antiviral alternative to the plastic or nitrile glove in the non-medical sector but replace it completely. ElephantSkin gloves are additionally more cost-effective, provide real relief to users, and offer optimal comfort. The company is constantly exploring the market to place our company and thus the alternative to plastic gloves together with a strong partner worldwide. 
PRODUCTS & PRICES
ElephantSkin "WETnDRY" RRP €20.00
The ElephantSkin WETnDRY is the hygienic, sustainable, breathable & water-repellent alternative to single-use plastic gloves for the team.
…able to work in dry and wet environments;
Water-repellent membrane to enable use cases like cleaning tables with a wet cloth while keeping the working hand dry.
…to increase hand hygiene;
Antimicrobial coating to efficiently reduce viruses and bacteria on the glove because the staff is not being able to wash hands correctly or often enough.
…the end of skin irritation from sweat;
A breathable outside layer increases the productivity and happiness of the work team that is currently struggling with itching skin underneath single-use plastic gloves.
…flexible and light;
Comfortable material of the inside layer provides a soft and dry feeling, tight contact with the glove and a perfect range of motion.
…catering to today's work environment;
Touchscreen compatible
…in line with one's brand's appearance;
Visually attractive glove, elegant material with stylish fit custom color and logo options available on demand.
…decreasing the company's plastic footprint;
Washable and reusable to meet the company's sustainability goals and contribute to environmental and social change.
…to make financially smart purchasing decisions;
Significant cost savings by replacing an immense amount of single use plastic gloves: up to 20 pairs per employee per day.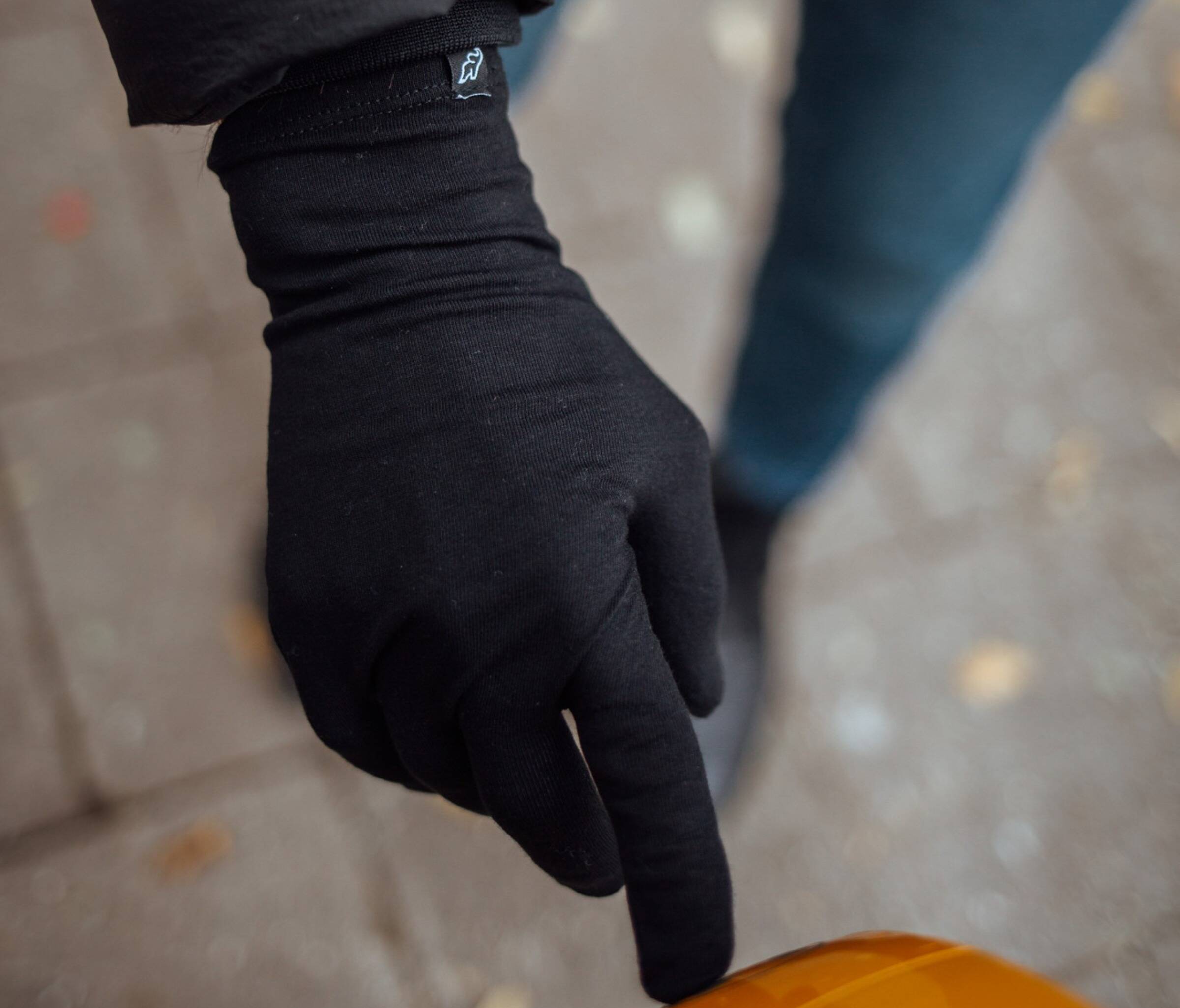 ElephantSkin "CLASSIC" RRP € 10
Sustainably made from 96% organic cotton, 4% elastane. 
Elegant design for premium visual appearance;
Washable & reusable; 
Touchscreen compatible, breathable & skin-friendly.
Use Cases:
Consumer;
Travel (airports, trains, ...), shopping, events, etc.;
B2B;
Staff in service (hotels, restaurants, luxury retail, etc.);
Healthcare workers (non-sterile tasks).
Colors: White & black; Unisex sizes: S (7), M (8), L(9), XL (10)
Made in: ITA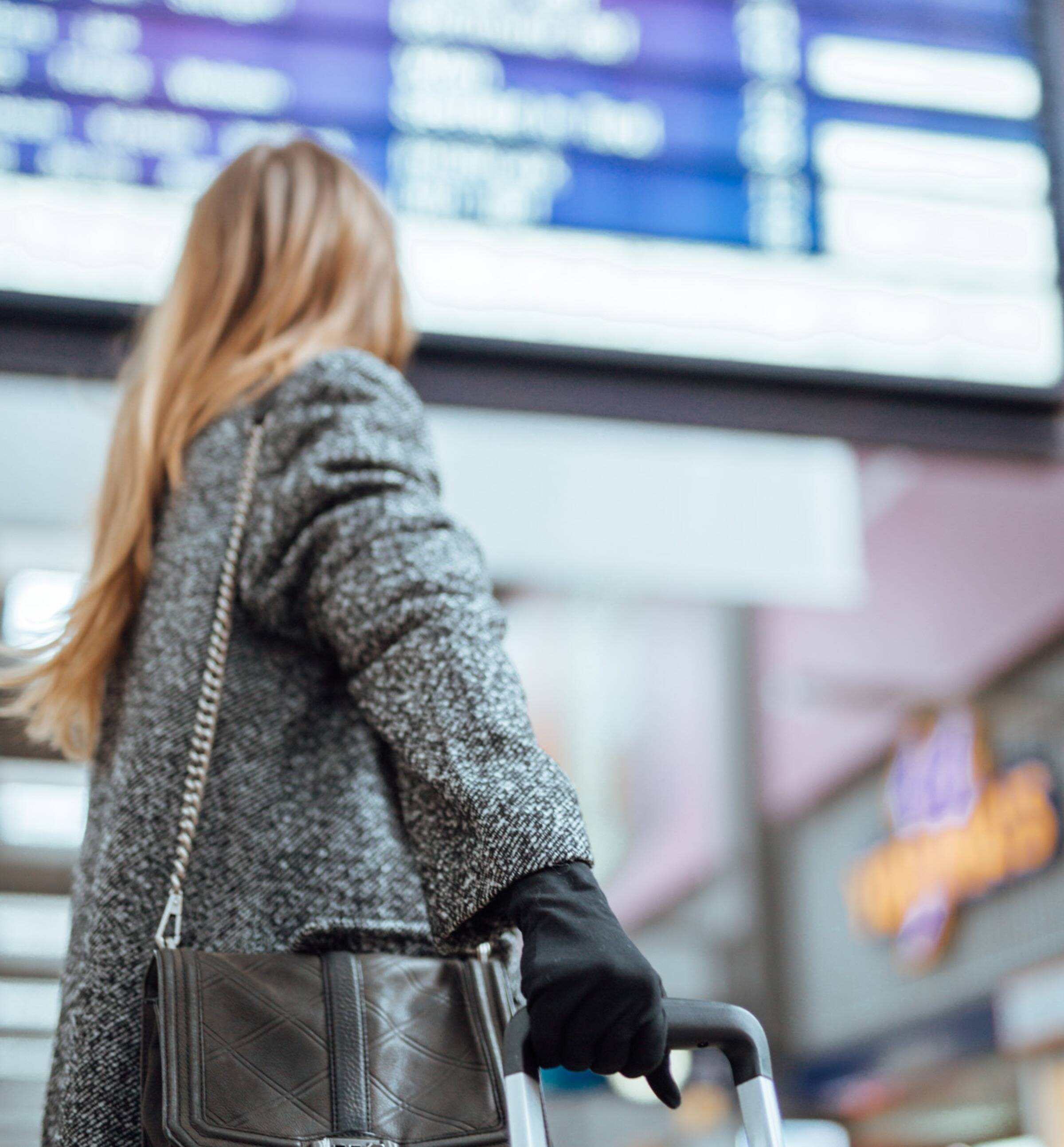 ElephantSkin "FITNESS"  RRP 30€
Robust fitness & sport glove made of 100% recycled polyester against cross-contamination on sports equipment. Non-slip palms, coated with silicone
All-round function, designed for use on all sports equipment & for all sports, indoor & outdoor. Washable & reusable. Touchscreen compatible, breathable & skin-friendly.
Color: Black
Unisex sizes: S (7), M (8), L(9), XL (10)
Made in: ITA
ElephantSkin "WORK" RRP: 6€
Made of sustainable 80% TENCEL TM (Lyocell), 20% Spandex o Washable & reusable
TENCEL TM is extracted from sustainably grown wood using a unique closed-loop system, minimizing the environmental impact. Each pair of ElephantSkin saves up to 1.4kg of plastic per week per employee*
Coating: Polyurethane (fingertips), PVC nubs (palms)
Breathable & skin-friendly, touch screen compatible
Efficient reduction of enveloped viruses and bacteria on glove surface - tested according to:
- ISO 18184 (antiviral)
- ISO 20743 (antibacterial)
Biocide-free textile treatment
The multifunctional glove. Hygienic - sustainable - light.
The concept of perfect tactility:
Ultra-light honeycomb knit offers supremely elastic fabric - the glove is light and snug, like a second skin;
Optimized radii between the fingers and wide finger flexes offer perfect range of motion without "stretching";
Robust, PU-coated fingertips. Touchscreen compatible;
Non-slip palm from PVC nubs.
Renewable raw material wood: The multifunctional glove. Hygienic - sustainable - light.
The ElephantSkin WORK model is knitted from natural TENCEL fiber. This offers several advantages over the currently widespread plastic glove models:
Sustainability: TENCEL is extracted from cellulose fibers in an environmentally conscious, closed-loop manufacturing process. Each pair of ElephantSkin WORK saves around 30g of conventional plastic gloves.
Comfort: TENCEL is soft and supple against the skin. The glove is very comfortable to wear - even over longer periods of time.
Breathability: TENCEL has a high-performance cross-section - the fiber is extremely robust and transmits perspiration quickly to the outside; this increases well-being and safety in the glove.
Hygienic functionality, natural / biocide-free:
The ElephantSkin WORK model is treated with a natural, innovative, biocide-free, antiviral & antibacterial textile finish that brings a highly efficient barrier for pathogens to the glove surface;
The effectiveness of the treatment remains high for at least 30 washes - in line with our concept of "wash & reuse instead of single-use plastic waste";
This results not only in environmental benefits for the user but also in significant cost savings.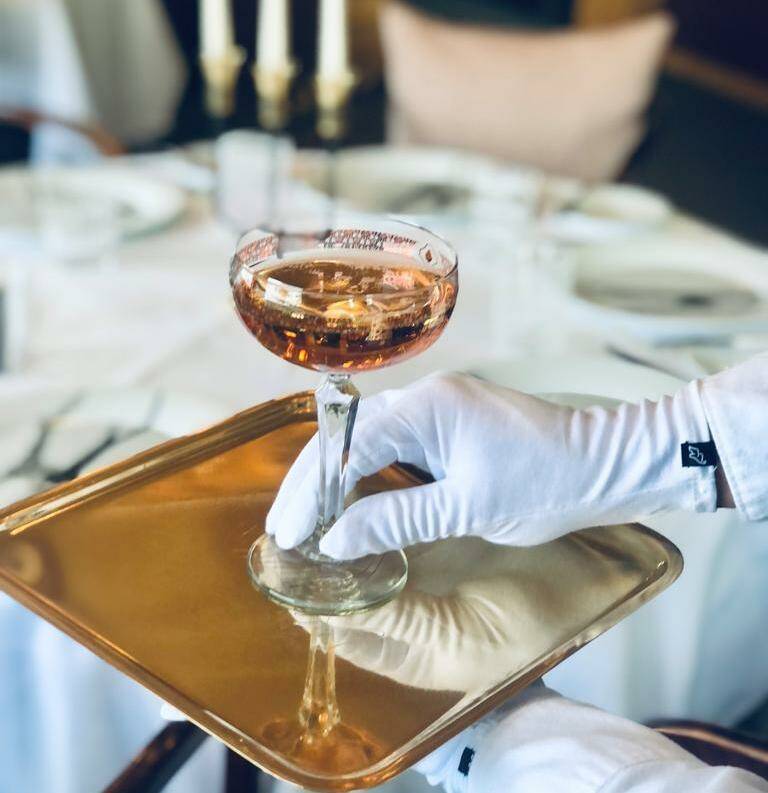 ElephantSkin "CHAMPION" RRP: 10€
This model is Service & Work Hygiene Glove with Antiviral & Antibacterial properties
Sustainably made from 80% TENCEL TM (Lyocell), 20% Spandex;
Palm coated with water-based polyurethane;
Washable & reusable.
Please find all additional information about the products in Files section below. 
MEDIA
Featured in many TV Shows in DACH area
AWARDS
Fastest Growing NON FOOD Start up in DACH area
Listed in more than 30.000 Retail & Drug Store