The eNose Company, which was founded in 2013, focus on disease screening using exhaled-breath analysis. For this purpose, a dedicated point-of-care electronic nose was developed (Aeonose). After finishing a number of pilot studies in oncology, infectious-, and neurological diseases, The eNose Company currently focuses on colon cancer (lat. Carcinoma), lung cancer, tuberculosis (lat. Phthisis), and fasting. It develops diagnostic tools for screening of diseases through exhaled breath in order to ease patients' lives, provide physicians with additional diagnostic tools, and lower the burden of the healthcare community. In 2014, the Aeonose received a CE-mark, and in 2015 the company was ISO 13485 certified.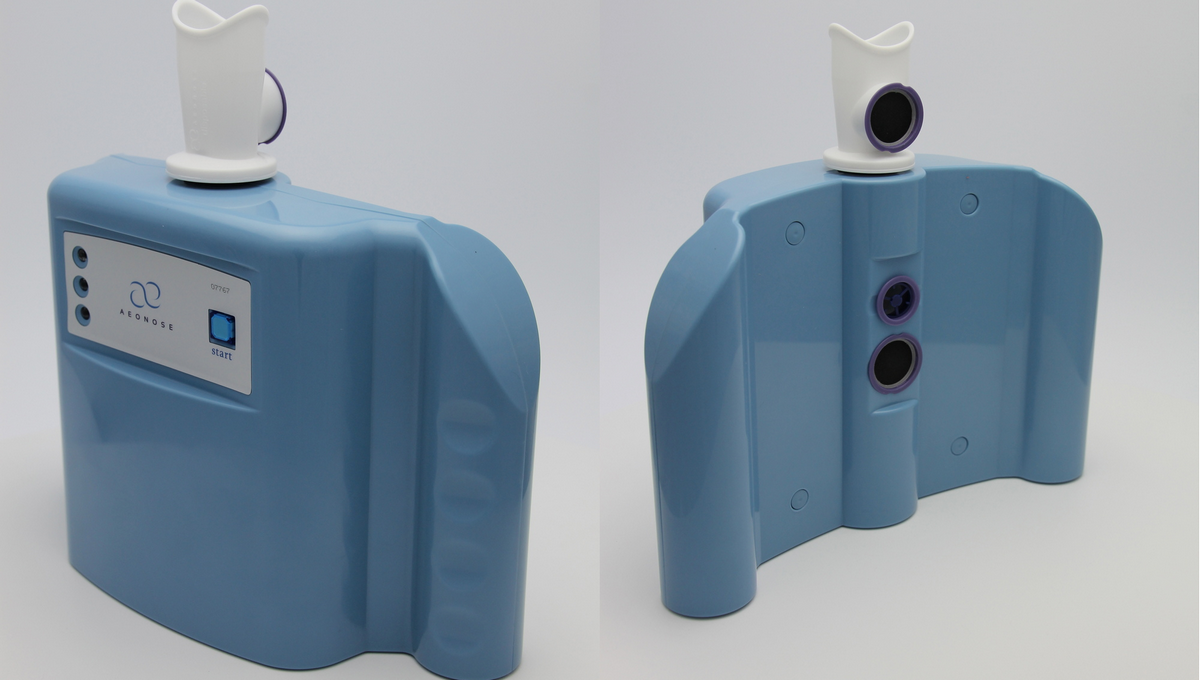 The eNose Company has been developed proprietary technology for disease screening using exhaled-breath analysis. Combining fairly standard electronic components and advanced IT tools, small and robust electronic noses can be produced at low costs. Once developed, a calibration model for a specific disease can be easily transferred to an unlimited number of electronic noses. This enables high-volume applications.
Furthermore, replacing current invasive tools, the electronic nose opens-up new, non-invasive diagnostic opportunities, easing patients' lives, and supporting physicians in faster, diagnostic decisions.
The developed Aeonose™ is a non-invasive cost- and time-efficient tool. The unit can be used for screening tuberculosis and throat cancer, and probably several other diseases. The company is looking into clinical studies right now. The patient has to breathe into the diagnostic unit, and within minutes a proper indication is given whether the additional patient examination is required.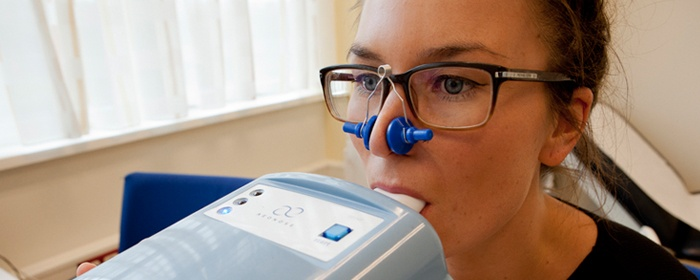 From a healthcare point of view, the faster and more efficient indication of diseases is desirable, in order to optimize the patients' treatment or to enable non-invasive diagnostics without the need for highly-trained staff.
The Aeonose™ is the first electronic nose with the ability to avoid chemical calibration after manufacturing and employ a one-time, pre-production calibration instead. In that way, it is feasible to transfer an analysis model to a large number of eNoses without any difficulty. Furthermore, the absence of post-manufacturing calibration is a pre-requisite for high-volume production of eNoses and only The eNose Company is able to accomplish this. The procedure has proven to be feasible in practice. 
In addition, the same hardware can be used for several disease diagnostics, the concept is scalable enabling a major market potential. However, it will require adapted software.