Acetaia Giusti is the oldest producer of Balsamic Vinegar of Modena, founded in 1605. The Giusti family, which has reached the 17th generation, produces its collection of balsamic vinegar, extracting every year a small amount of its best balsamic vinegar from a collection of old casks. A history of more than 400 years full of awards received during the World Exhibitions of the late '800s. Among them: the 14 gold medals and the Coat of Arms of the Royal House of Savoia that now characterize the labels of Giusti bottles. Today the brand is sold in over 60 countries and recognised as a traditional, high quality and 100% handcrafted. Giusti Balsamic Vinegar collections are available in the most exclusive restaurants in Italy and worldwide, playing a supporting role in all kinds of dishes: from fresh pasta to meat and fish main courses, from cooked and raw vegetables to fresh fruit and dessert.
THE STORY
Since 1605, Acetaia Giusti has been producing its Balsamic Vinegar in an artisan way, according to the methods and tools of the tradition. Obtaining a great balsamic vinegar depends on the competence, experience and taste of its maker. Not only a careful selection of the grapes but also the cooking system and above all the great complexity of the ageing process, with casks of various woods and sizes.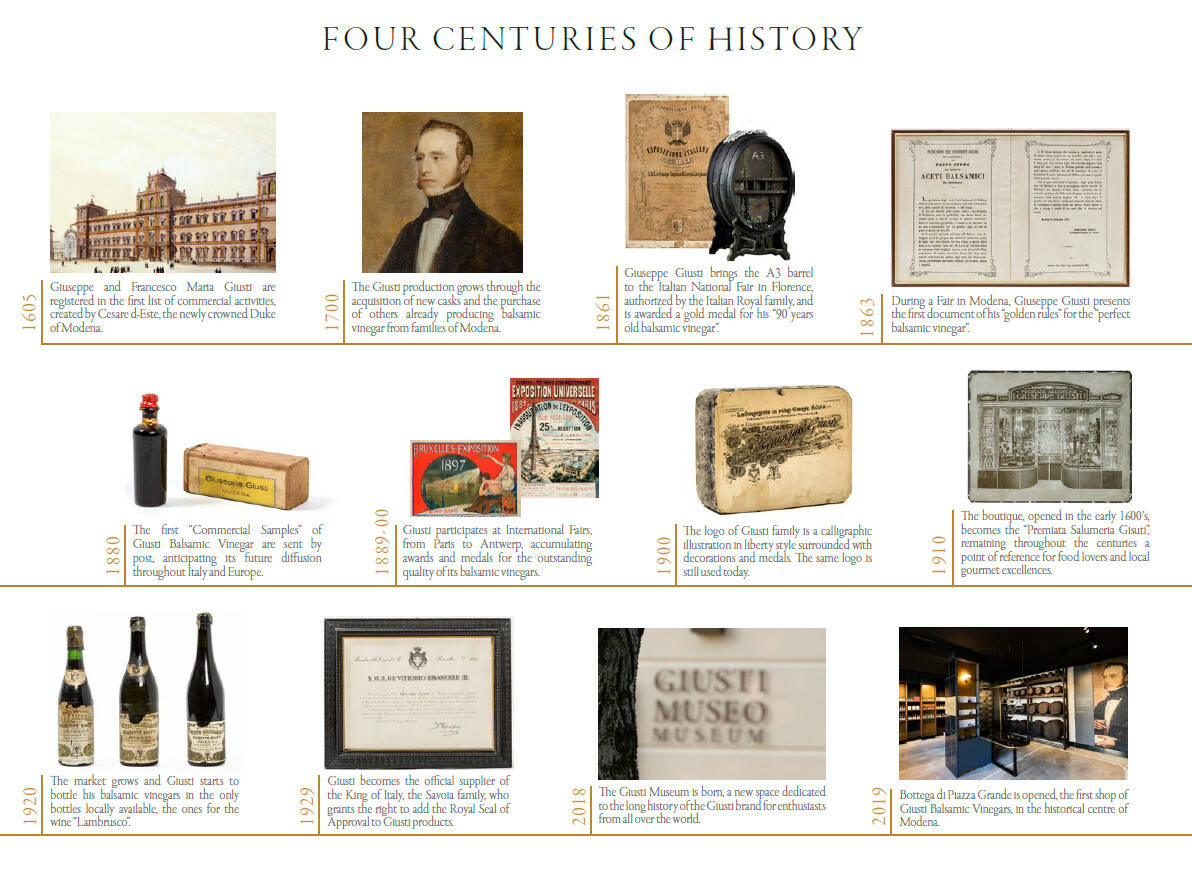 Ageing in casks is definitely the most crucial part of the creation of balsamic vinegar. The older the cask, the better the balsamic vinegar will be, as casks release an increasing intensity of wood essences and complexity of aromas from the kinds of vinegar left to age throughout the years. That's why the heart of the production is an "acetaia" (house of Traditional Balsamic Vinegar of Modena, where the barrel sets are stored) of 600 casks dating back to the 18th and 19th centuries.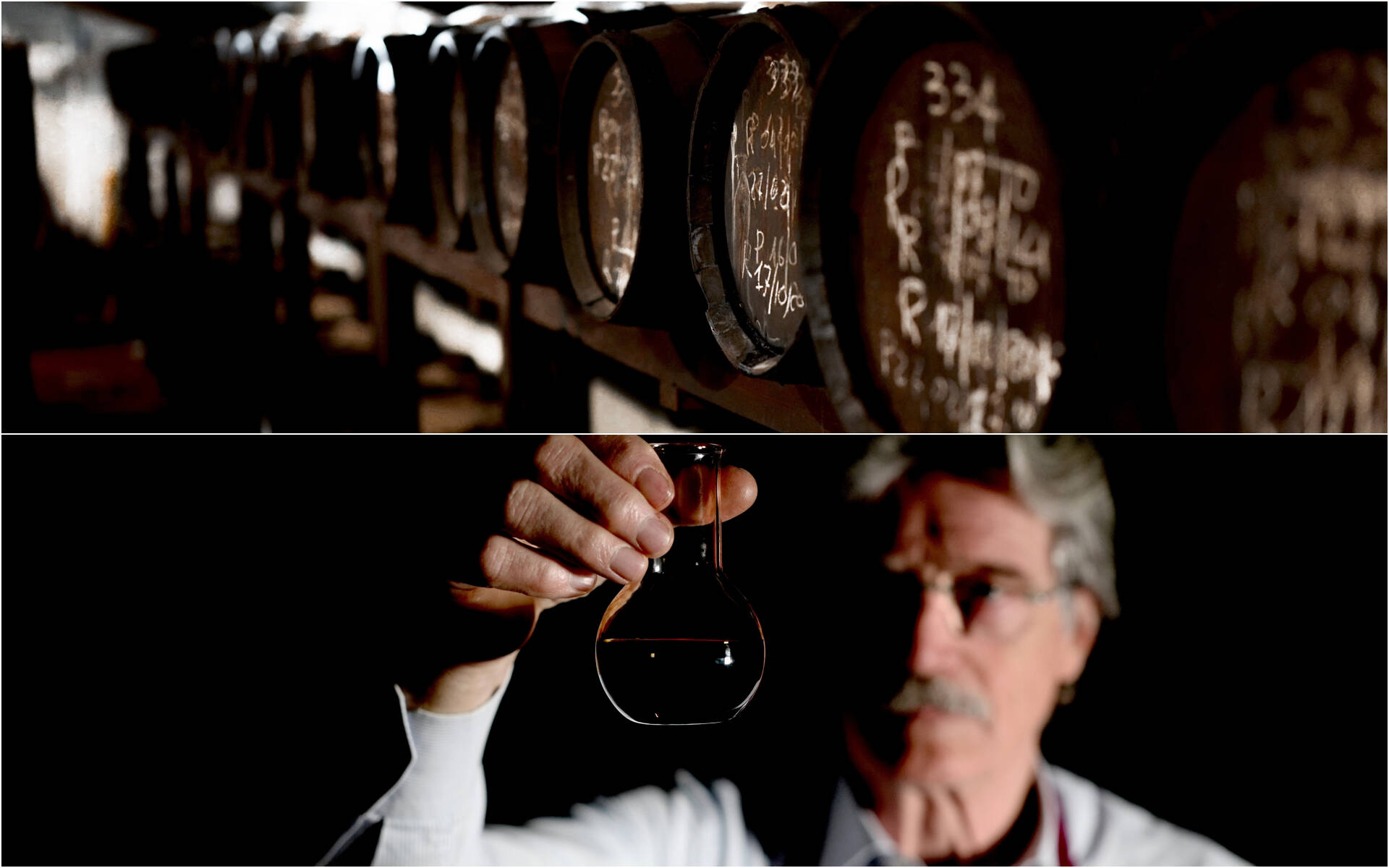 GIUSTI MUSEUM
Thanks to the success of Balsamic Vinegar, in 2018 was opened the Giusti Museum. It shows the history of Balsamic Vinegar, the city of Modena and the Giusti family through a heritage of historical objects and documents preserved for generations. Among the most precious mementos there are the barrels dating back 1700 and 1800. Every year more than 20 thousand visitors come to discover the history of this product through a guided tour in the rooms of the Museum and among the historical barrels of ancient Ageing Rooms.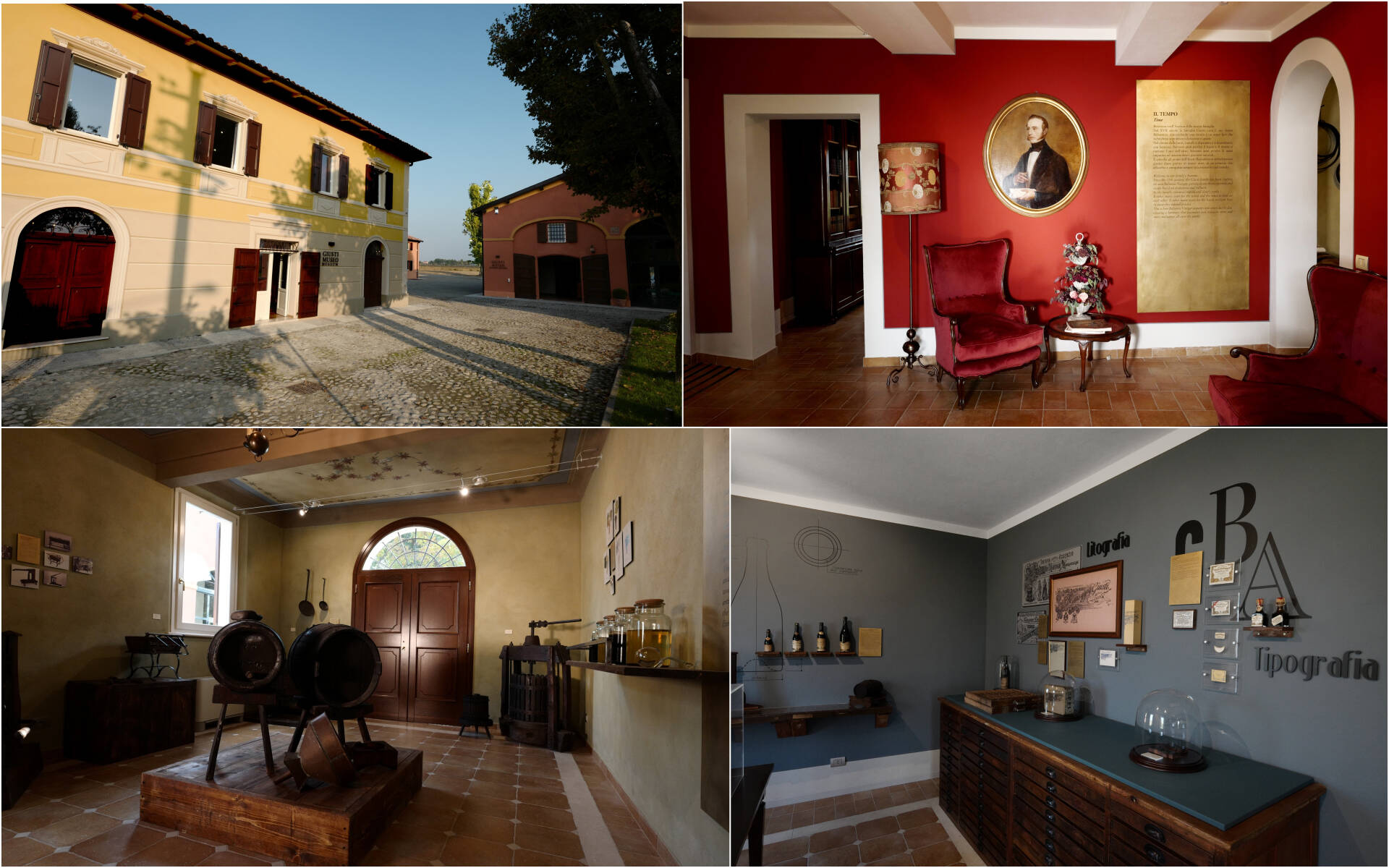 A WORLDWIDE APPRECIATED PRODUCT
Always produced exclusively in the province of Modena, by hands of master vinegar makers, Balsamic Vinegar has become the symbol of the territory and an ambassador of Italian food excellence in the world. Today, almost 60% of Giusti's Balsamic Vinegars are exported to more than 60 countries around the world: from Australia to Japan, from Russia to the UK, from Germany to the United States.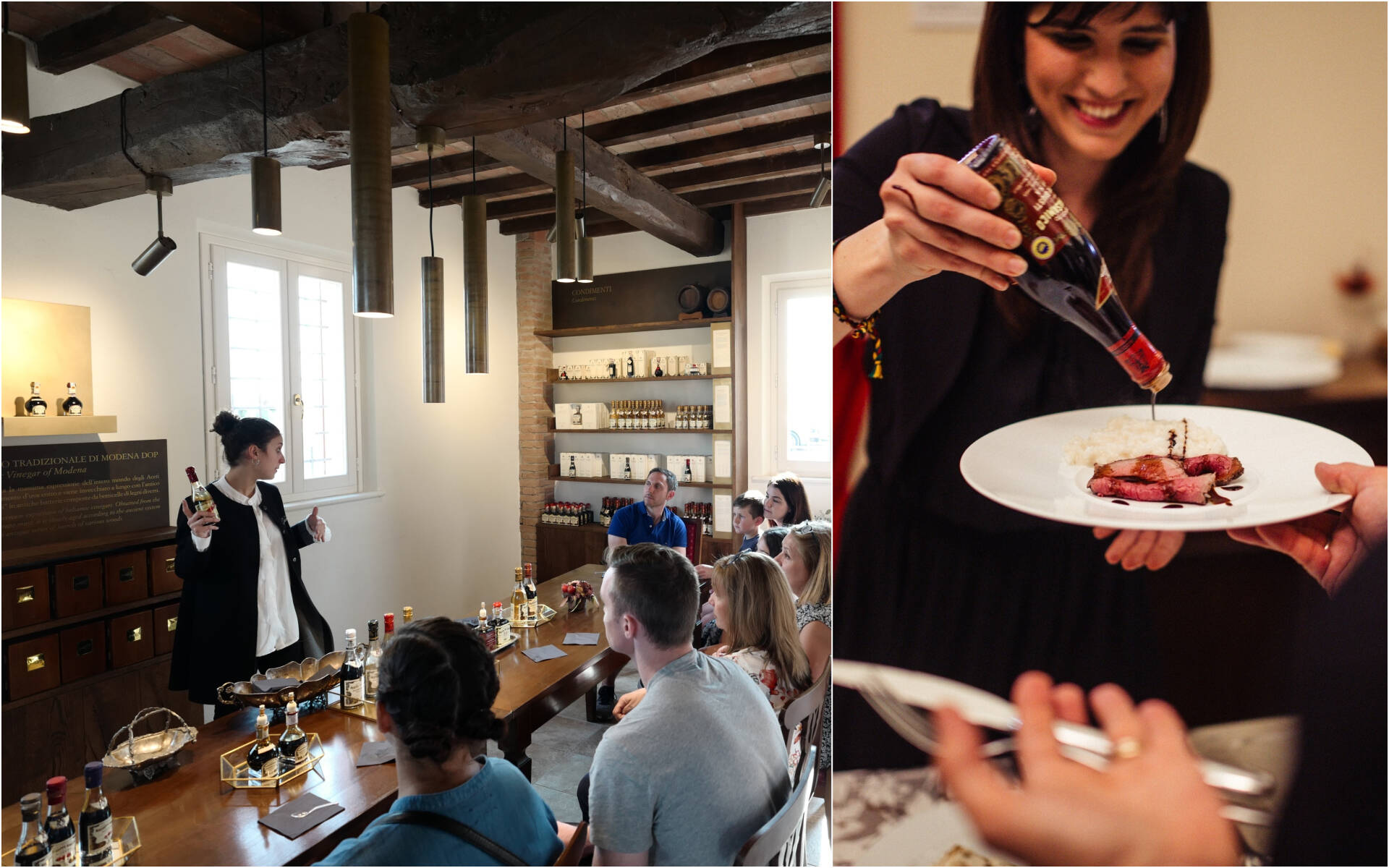 Giusti Balsamic Vinegars are known and appreciated by families and chefs. Nowadays, Modena has become part of the Italian Food Valley. Close to town are the birthplaces of Balsamic Vinegar and other excellences such as Parmesan Cheese, Parma Prosciutto, Zibello's culatello and Lambrusco wine. Furthermore, the best restaurant in the world is Osteria Francescana by Massimo Bottura, right in the heart of Modena.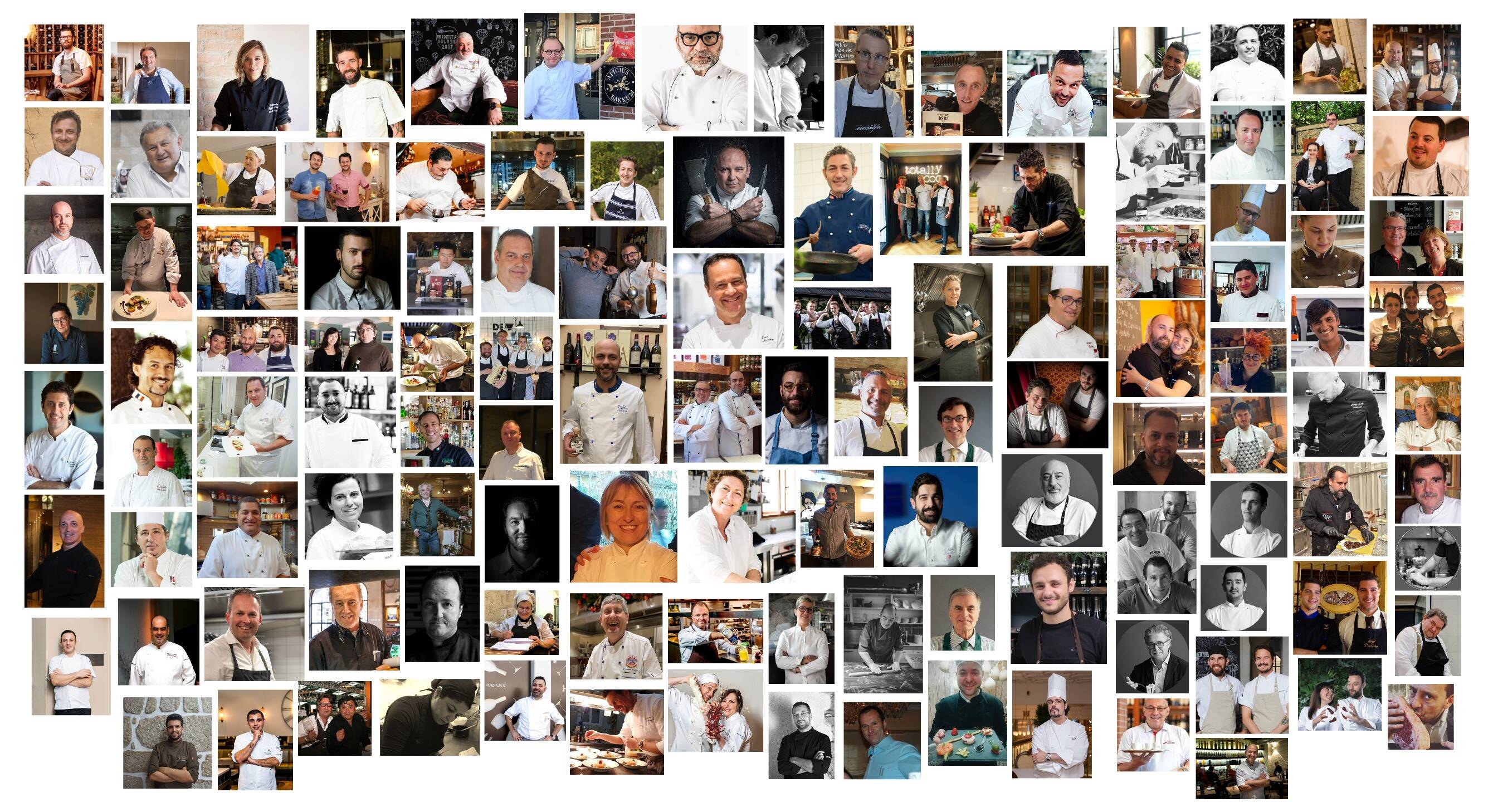 GIUSTI AMBASSADORS
Over the years, thanks to their quality and versatility, Giusti Balsamic Vinegars have entered the kitchens of important restaurants in Italy and around, becoming one of the symbols of Italian food worldwide. Today, there are over 120 brand ambassadors of Balsamic Vinegars, including chefs and restauranteurs from all over the world: from New Zealand to Canada, from South Korea to Germany, from Russia to France, every chef uses Giusti Balsamic Vinegar to enhance their delicious dishes.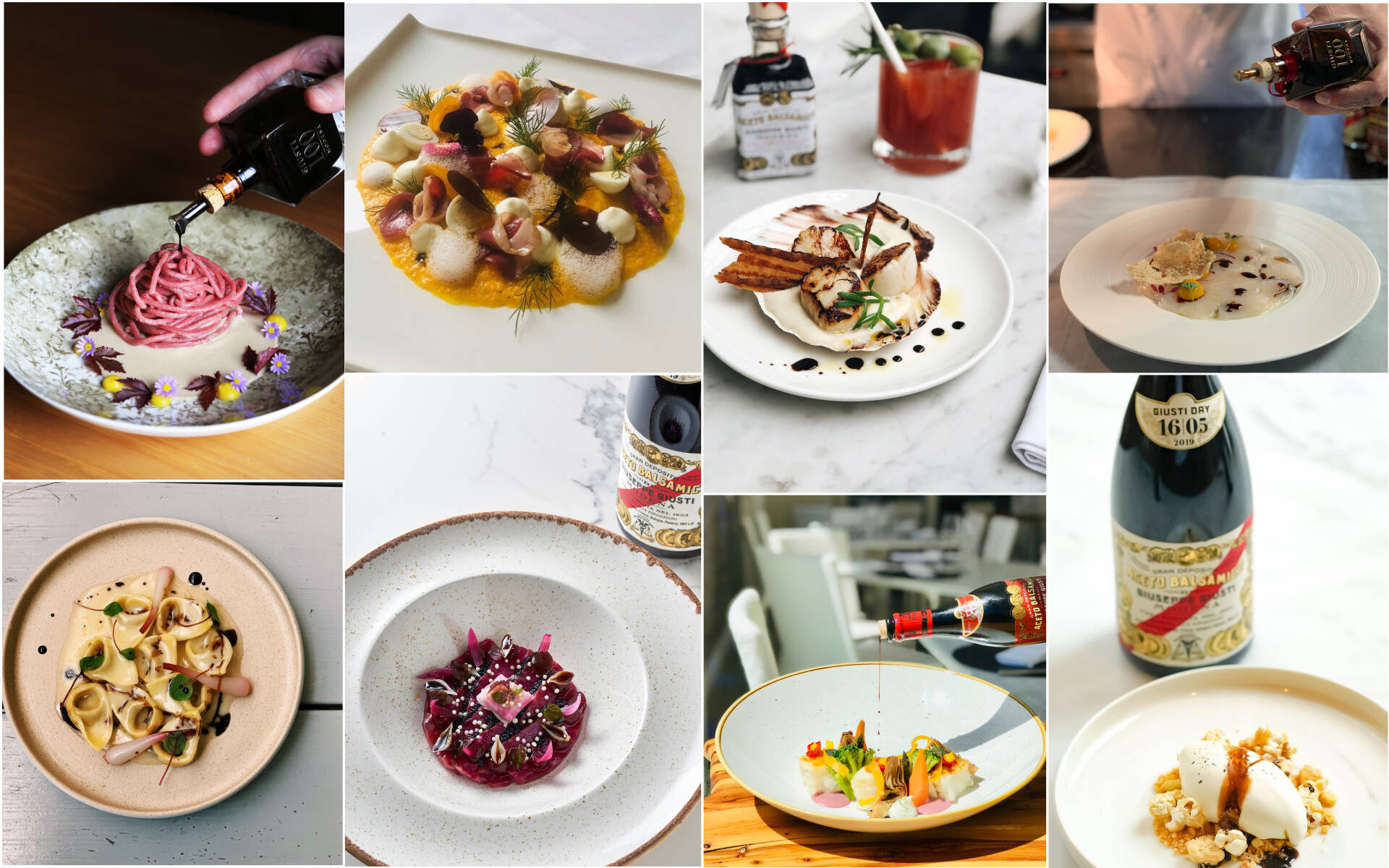 BALSAMIC VINEGAR IN CUISINE
Balsamic Vinegar has always been an undisputed protagonist of Modena and the surrounding Emilia cuisine, considered a companion to the local principal products and dishes. Its versatility and uniqueness have also assured itself a place in the kitchens of the most innovative national and international chefs, playing a supporting role in all kinds of dishes: from fresh pasta to meat and fish main courses, from cooked and raw vegetables to fresh fruit and dessert. Nowadays, the Giusti Balsamic Vinegar collections are available in the most exclusive restaurants in Italy and worldwide.
GIUSTI PRODUCTS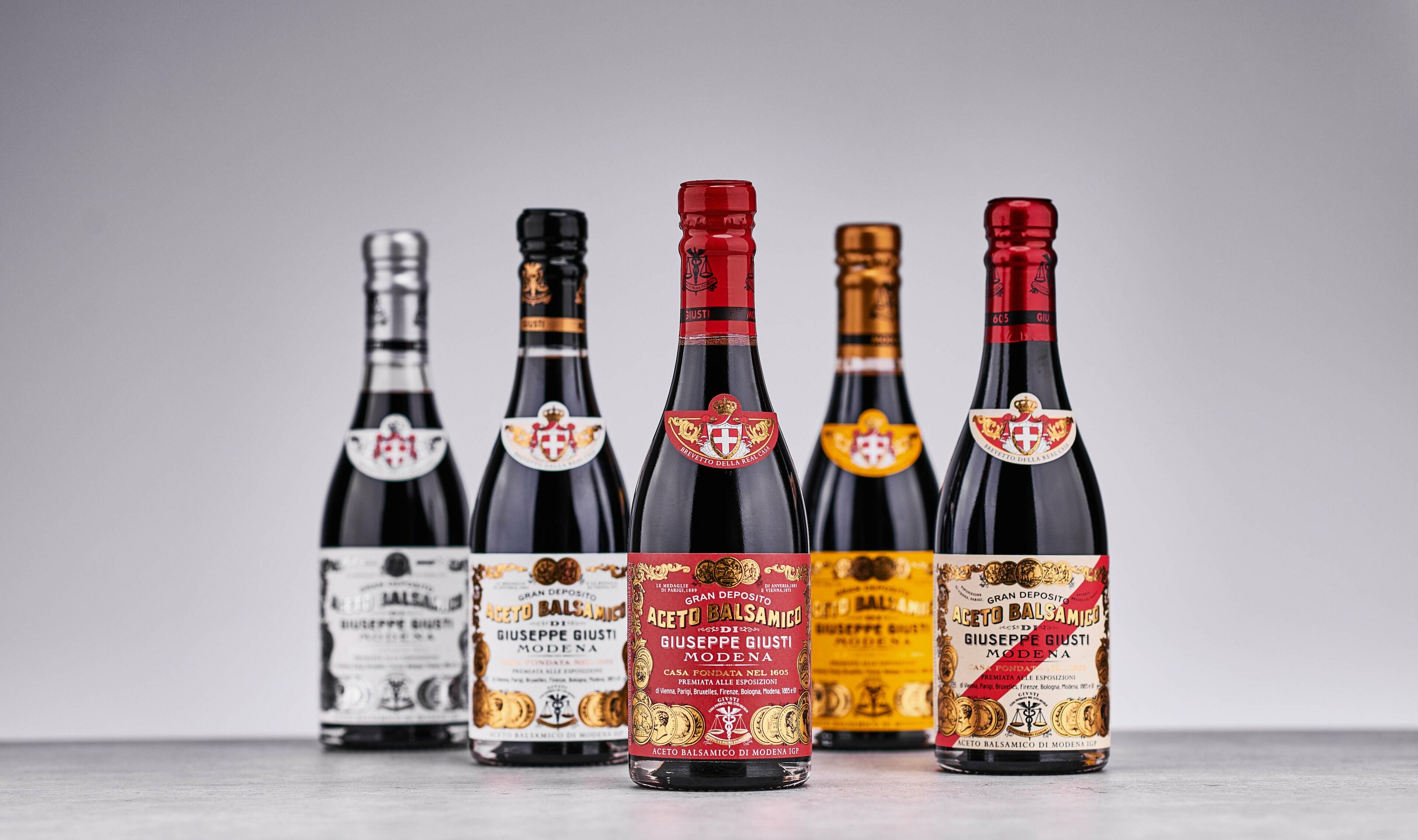 HISTORICAL COLLECTION
The Historical Collection is the most representative collection from the Acetaia Giusti. It includes five Balsamic Vinegars of Modena of different recipes and ageing developed throughout the generations and classified with a progressive number of medals.
Recommended retail prices Italy e.g:
1 Silver Medal € 12;
3 Gold Medals € 24;
5 Gold Medals € 55.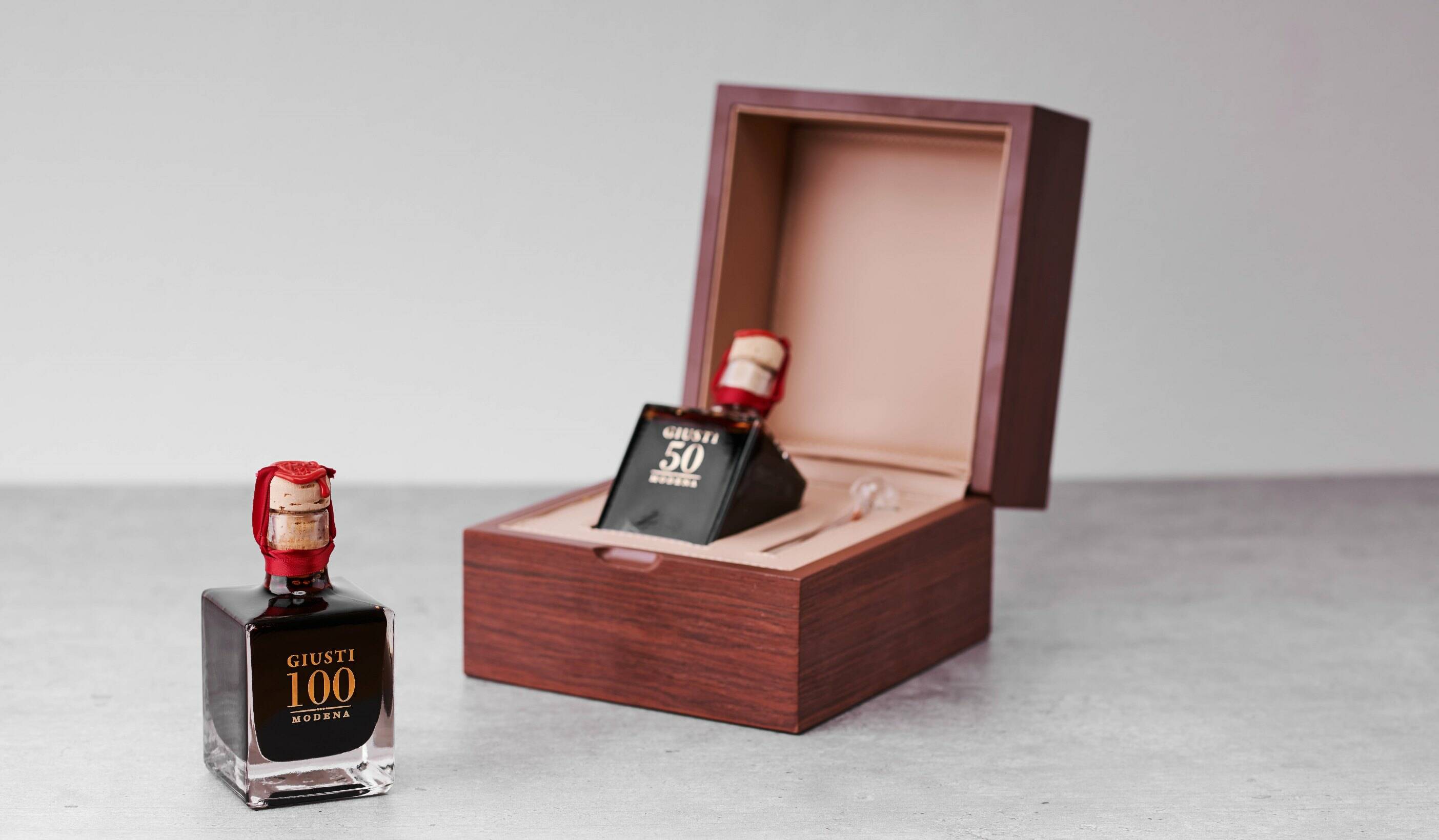 GIUSTI RESERVE
The Reserve is the most exclusive of the Giusti collection and is produced each year in extremely limited quantities, extracted from some precious series of barrels in production since 1700. Characterized by a large aromatic bouquet and an unmistakable sweet and sour taste, it has an intense woody and ripe fruit notes.
Recommended retail prices Italy e.g: from €340 to € 580.
GLAZES
The Giusti glazes, extend the olfactory panorama of balsamic vinegar, by heating the liquid and adding corn starch and more cooked grape must, thereby becoming a reduction. The result is a range of versatile condiments characterized by moderate acidity and the unmistakable sweetness of the cooked must.
Recommended retail prices Italy e.g: from € 6.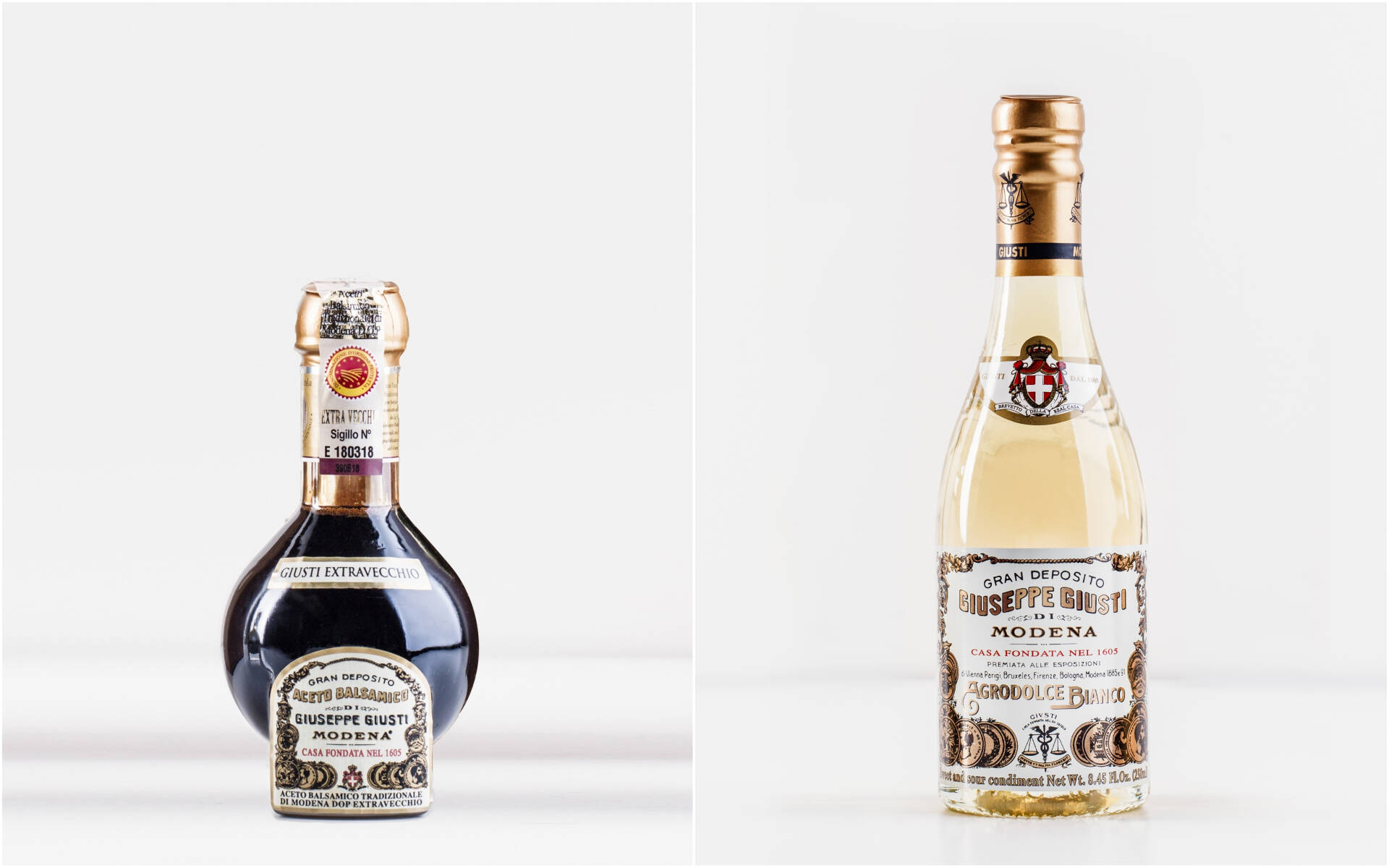 TRADIZIONALI
The Traditional Balsamic Vinegar of Modena is the maximum expression of balsamic vinegars. Obtained from the single ingredient of cooked grape must, it is slowly aged according to the ancient system of "Decanters and Refills," in antique series of barrels of various woods at least 12 or 25 years.
Recommended retail prices Italy e.g: from € 80 to € 120.
WHITE CONDIMENT
The Agrodolde Bianco Giusti comes from the particularly sweet Trebbiano grape variety. Its grapes juice is combined with high-quality white kinds of vinegar and aged in French oak and ash wooden barrels.
Recommended retail prices Italy e.g: € 14.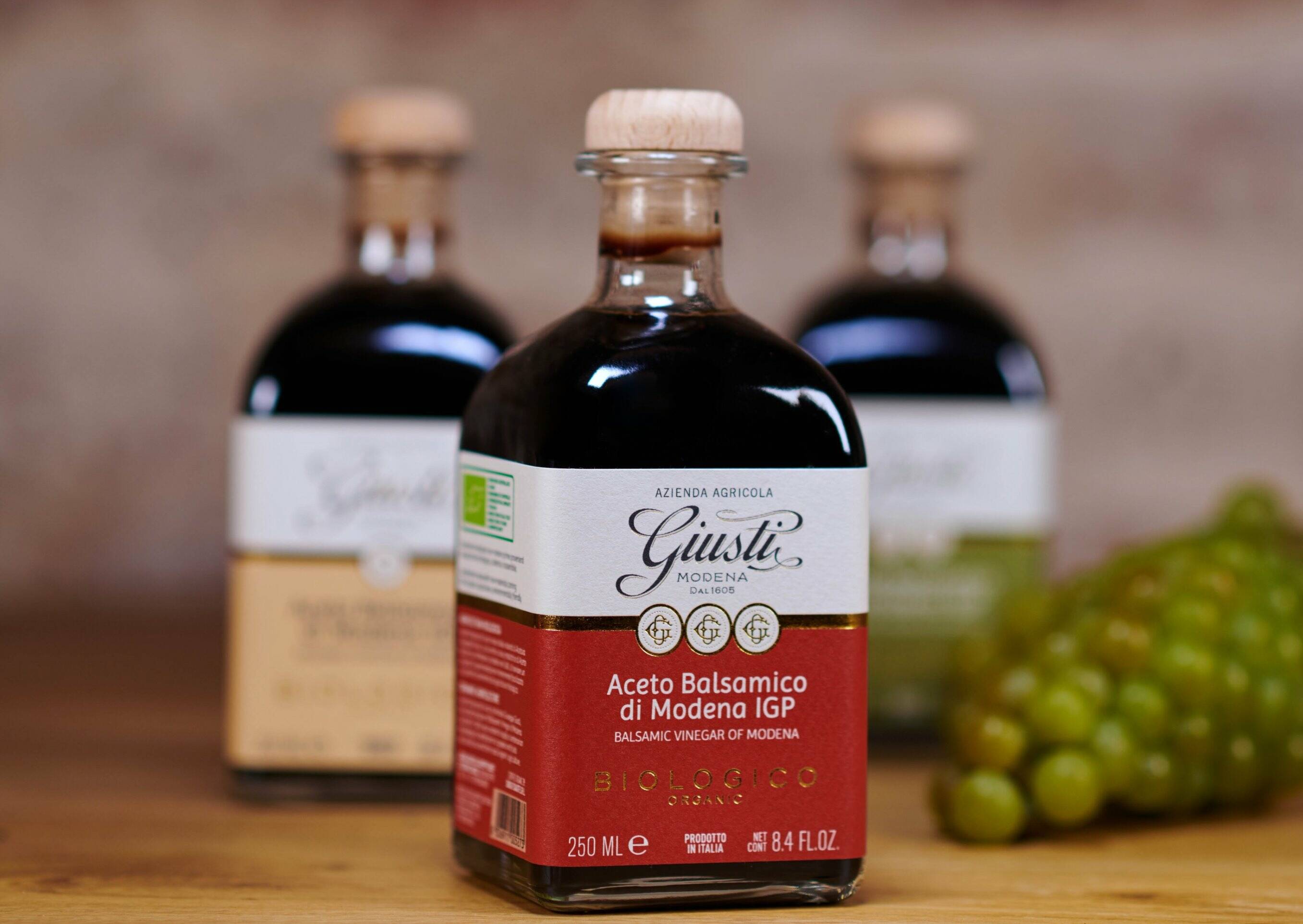 ORGANIC BALSAMIC VINEGARS
Azienda Agricola Giusti is the new collection of organic products including three Balsamic Vinegar of different recipes and ageing, four Sweet & Sour Condiment with balsamic vinegar and fresh juice of raspberry, pomegranate, cranberry and white grapes, and three Apple Cider Vinegar.
Recommended retail prices Italy e.g:
Balsamic vinegars from € 12;
Sweet and Sour Condiments from € 9;
Apple Cider Vinegars from € 6.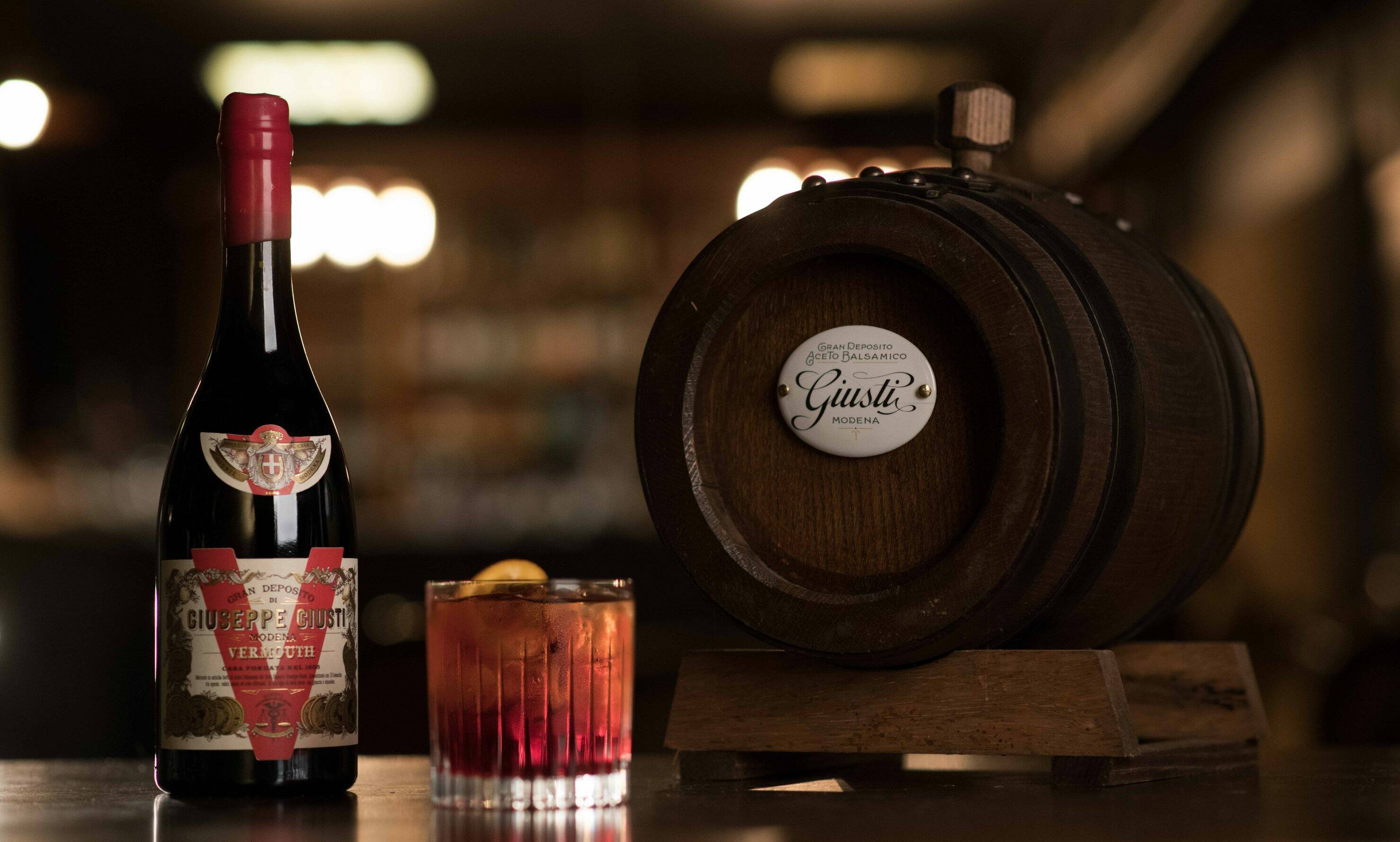 GIUSTI VERMOUTH
Recently Giusti presented the first Vermouth that is aged in barrels of Balsamic Vinegar of Modena. Handcrafted from a selection of white and red wines, including Lambrusco, and flavored with 19 botanicals including spices, bitterroot and medical herbs. Its maturation takes place in ancient casks where aromatic Giusti Balsamic Vinegars have rested for years, leaving the Vermouth deep woody notes and a decisive kick of aged Balsamic Vinegar, enhancing the flavors of marjoram, thyme and nutmeg. It is an ideal accompaniment to different cocktails.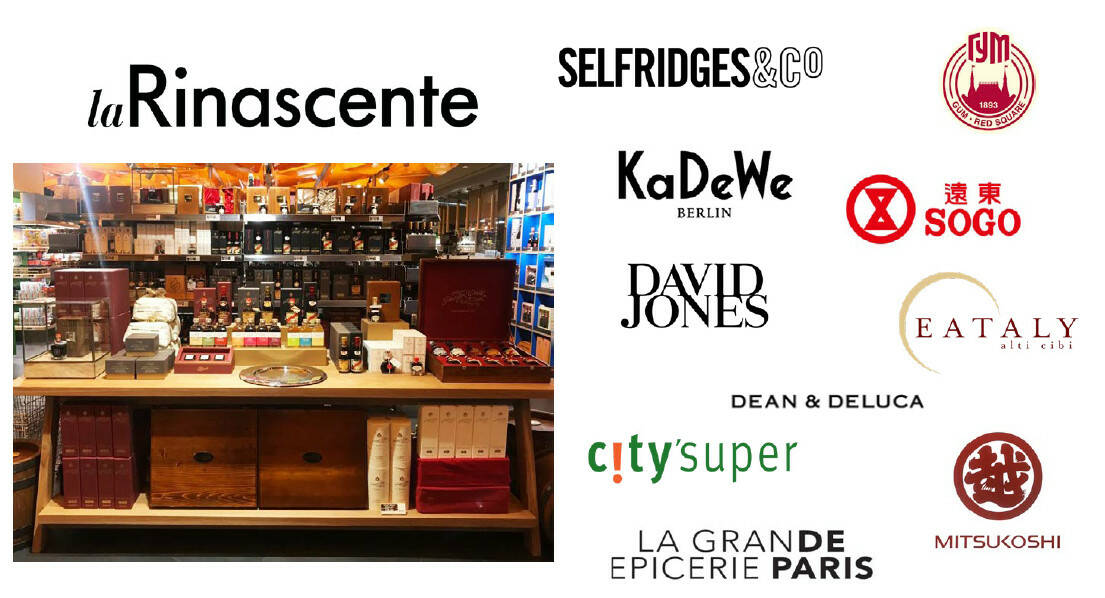 GIUSTI RETAIL POSITIONING: OFFLINE
Nowadays, Giusti Balsamic Vinegar is present in over 60 countries around the world. Acetaia Giusti can be found with tasting areas and flagship corners in the most exclusive and renowned department stores in Italy and in the world, such as la Rinascente in Milan and Rome, Dean&DeLuca in New York, Selfridges London, La Grande Epicerie in Paris, Mitsukoshi in Tokyo, KaDeWe in Berlin and many other. It also can be found in the most important delicatessens and wine bars of the main Italian cities, in Eataly stores in Europe and overseas.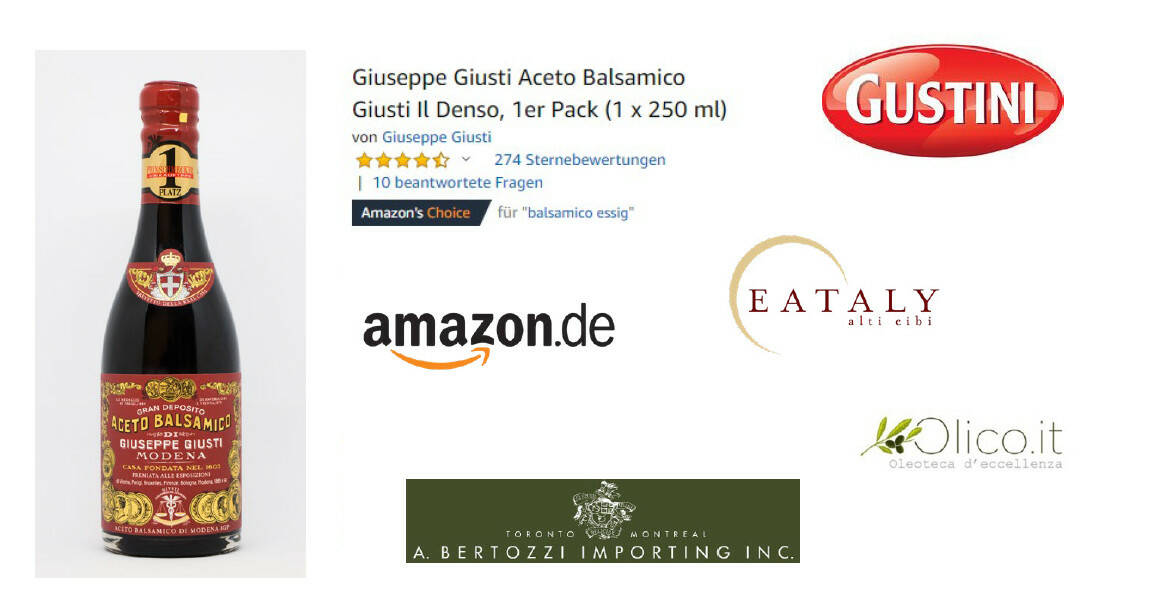 GIUSTI RETAIL POSITIONING: ONLINE
Giusti Balsamic Vinegars also establish themselves on the best online e-commerce platforms in Italy and worldwide, such as Amazon.de and Amazon.com, where 2 and 3 Gold Medals Balsamic Vinegars were awarded the Amazon Choice; Gustini, one of the German leader in this sector, Eataly.net, Bertozzi Importing in Canada, Olico and many other.