Gumboo Bear Hair Gummies is the best natural hair vitamin complex that boosts hair general health stimulating new growth. The focus of Gumboo Bear is to provide a natural vitamin supplement that has quick and real results. It is created both for women and men to grow their hair or tackle common issues such as balding or thinning hair. It's also a great way to combat damage such as hair dye or over-styling with hot tools. Gumboo Bear was created to be free from all nasty additives and chemicals, and have no artificial colours or flavours, thus suitable for Vegans and contain no gelatin or dairy. Gumboo Bear hair vitamins have been formulated for all types of hair and ethnicities. It also works for all skin types - normal, dry, oily, combination or acne-prone. Being cruelty-free Gumboo Bear gummies contain all-natural ingredients such as a mix of Folic Acid, Vitamin C, A, E, B5, and Zinc. They are soft chewing and have a natural delicious fruit flavor that makes it easy and pleasant to take as a daily supplement.
THE STORY
Gumboo Bear was founded by a group of hair experts passionate about natural products. There are many companies out there overcharging for expensive hair supplements. This makes it harder to add the right hair vitamins to the diet and health regime. Gumboo Bear is a cheaper but effective hair supplement dedicated to cutting down on unnecessary costs for the customers and bringing more health benefits.
The company puts nature first and all the ingredients are sourced from it! The team worked hard to create a clean, safe and health-boosting supplement. Gumboo Bear remains one that says 'no' to toxic additives. The tasty bear-shaped vitamins are inspired by all things natural. That's why the company picked the cute bear shape for the product!
The main features of Gumboo Bear vitamins are:
Made in Canada & FDA approved;
Made of the highest ingredients that are 100% safe and natural;
Free from chemicals, additives, and preservatives;
Vegan, contain no dairy, soy or meat products;
Sticks to tight standards of quality;
No Artificial Colors or Flavors;
All-natural;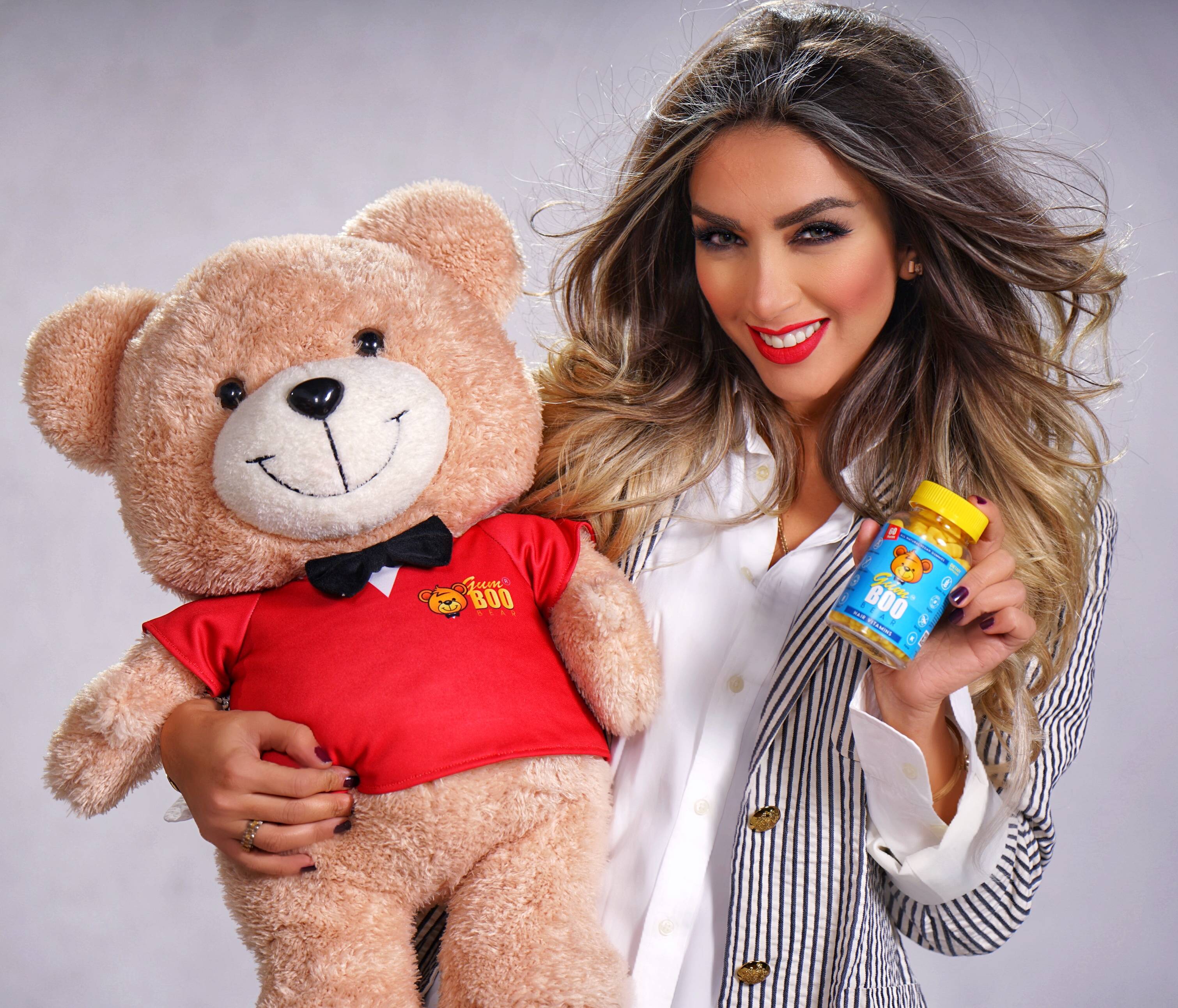 PRODUCTS & PRICES
At the moment, the company produces jelly vitamins in the form of bears with a citrus taste. They have a pleasant texture and smell. Gumboo Bear hair vitamins taste like candy while restoring hair and nails. Such delicious taste has been created using only natural fruit juices. Gummies are carefully packed in PET jars of 60 pieces each. There is also a tight lid-protection against children, which only parents really can open, due to the specifics of the opening (tightly press down and only then a click allows you to scroll the lid). Gumboo Bear Hair Gummies are perfect for hair, nails and skin. Vitamins can be consumed by Women & Men. They are 100% Natural, Gluten Free, Non-GMO, No Artificial Colorings.
Gumboo Bear's hair growth gummies are rich in Biotin, a vitamin essential for hair growth. They contain Vitamin A, C, D, Folic Acid and Zinc which work together to create an amazing beauty transformation. Soft chewable vitamins perfect alternative of hard to swallow pills and traditional supplements. Delicious hair gummies naturally cure thinning hair and boost its strength, thickness, density, moreover, they simultaneously care much about the nail plate and strengthen it with a unique blend of quality ingredients. 
Healthy hair and nails are not the only benefits of this powerful beauty supplement. The ingredients in Gumboo Bear target many common skin conditions. They can support the clearing of skin rashes, acne, and blemishes.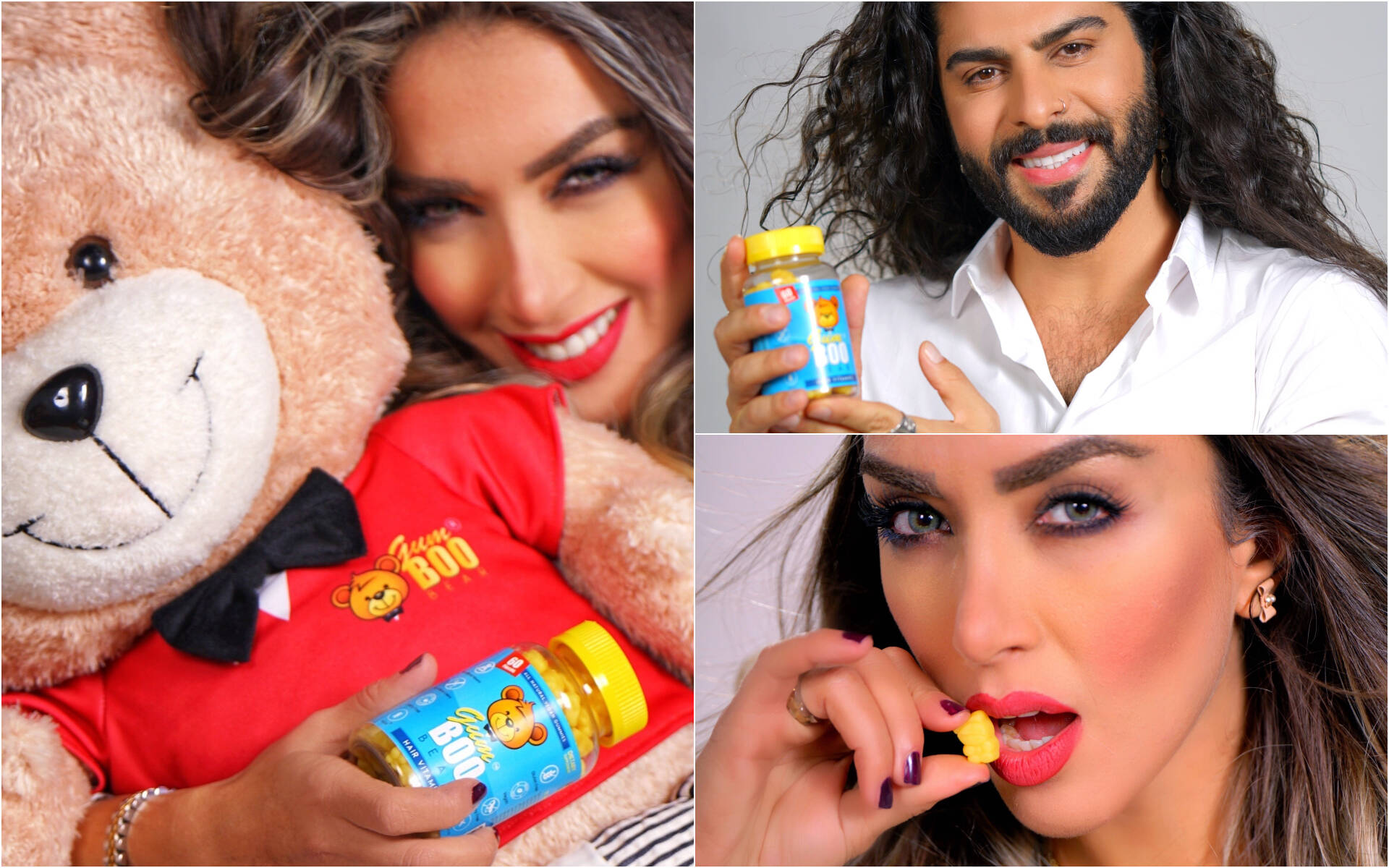 Biotin
Biotin is a water-soluble B vitamin that is one of the most powerful people can take to support hair growth and health. It could be found in small quantities in foods such as sweet potato, avocado, salmon, nuts and seeds. Biotin is needed to improve keratin structure and works with the enzymes in a body. Keratin is the protein that makes up hair, skin, and nails. If the body has enough of this important vitamin, hair and scalp can grow healthy and long. In recent studies, Biotin was also found to help reverse shedding hair and promoted hair growth in areas that were thinning or balding. The highly effective vitamin will make sure hair grows beautifully long and in the fastest amount of time possible.
Vitamin A
Vitamin A is found in fruits and vegetables such as apricot, carrot, cantaloupe, spinach, and kale. Meat and dairy sources include liver, fish oils, milk, and eggs. Vitamin A helps the body metabolize amino acids which make up the foundation of healthy hair growth. It is also essential for good circulation. Healthy circulation to our scalp is vital for a clean, dandruff-free scalp that allows hair follicles to regenerate and grow strong hair. Vitamin A also helps in the production of sebum which protects and repairs scalp naturally. It is a powerful antioxidant that guards against free-radical damage and boosts the immune system.
Folic Acid
Folic Acid food sources include legumes, eggs, beets, broccoli, brussels sprouts, and mixed berries. It is also known as B9 or folacin. It plays a key role when it comes to keeping our hair healthy and strong. It regulates red blood cells and can help treat conditions such as anemia which is known to include issues such as hair loss. Folic Acid has been found to slow down the aging process of the hair, keeping away premature grey hair and allowing our hair to look youthful and healthy.
Zinc
Zinc is naturally found in foods such as oysters, seafood, grains, and nuts, as well as fruits like apricots, blackberries, raspberries, raisins, and dates. It is an essential mineral for hair growth. It supports the health of hair follicles. It has even been found to assist with those suffering from hair loss disorders such as alopecia. Zinc was discovered to promote new re-growth in balding areas. Without the correct amount of Zinc, a deficiency can lead to hair loss as hair's protein structure begins to break down and suffers from a lack of this essential mineral. Zinc plays a part in the production of DNA and RNA, both needed for healthy hair follicle cells that produce shiny and gorgeous hair.
Directions for use: Take 2 vitamins daily to see hair, nail and skin transform. The results are seen in just a few weeks.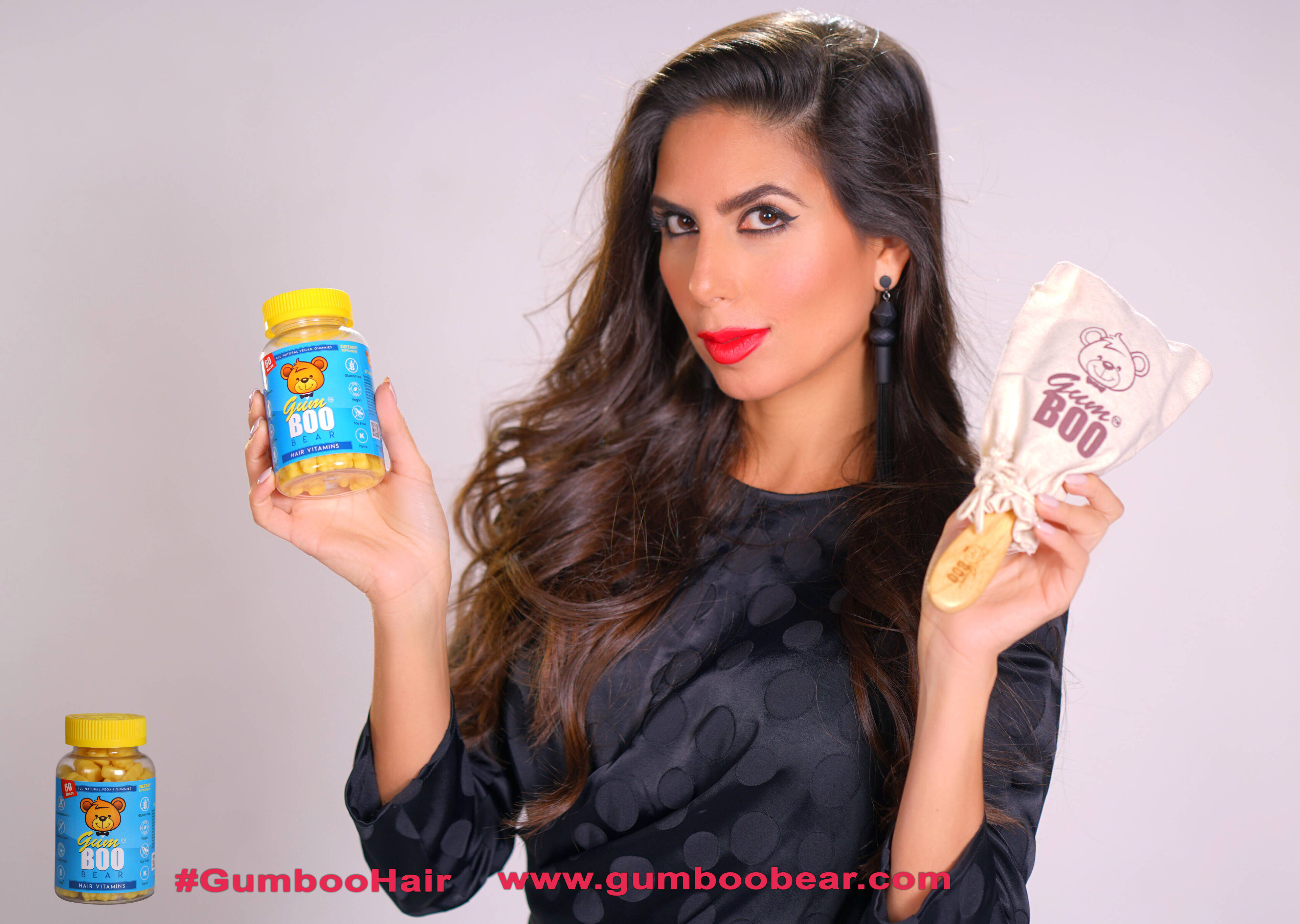 MARKETING & SALES
Currently, Gumboo Bear is made in Canada and ships Worldwide. The company has established itself as competitive in the US and Canadian markets and is ready for a global expansion seeking partners and official distributors for European countries and other world markets.
Recommended Retail Price of organic vitamins for 60 Gummies jar would be $24.99;
Maximum Retail Price of organic vitamins for 60 Gummies jar would be $ 29.99;