Herbal Dynamics Beauty® harnesses the synergy of nature and science to deliver tangible results and real benefits. Making natural, creative and effective personal care products accessible remains the brand's guiding principle. Its diverse, rapidly growing line pairs exciting botanicals like prickly pear, green tea, mango and rose alongside advanced nourishing ingredients like hyaluronic acid, peptides, and vitamins. Colorful formulas and enjoyable scents emanate from simple, streamlined packaging to place the focus squarely on the benefits and good things within. With HDB customer choses natural ingredients, science-based wellness and gentle but effective products designed to help look and feel better every day.
THE BRAND  
Herbal Dynamics Beauty® was founded in 2017 in Scottsdale, Arizona with 5 key products and has been expanding rapidly online and into many retail stores and boutiques ever since. The CEO, Moe Kittaneh, has always been passionate about wellness and recognizes the importance of healthy ingredients both inside and out. Moe is the co-founder of Herbal Dynamics Beauty® as well as the co-founder of Amerisleep and other ventures in the tech space, like his newest innovation video technology, OCLU. As a lifelong entrepreneur, Moe seeks the challenge of starting new businesses and the reward of watching brands flourish.
The collection is a realization of Moe's desire to make accessible, creative natural skincare products that are both effective and enjoyable to use. His core vision for the brand focuses on simplicity, transparency and education while creating products that offer true value to the people that use them. This philosophy alongside a strong social-focused approach has made Herbal Dynamics Beauty® one of the fastest-growing independent beauty brands in the US.
HDB develops a genuine connection with customers, emphasizing and maintaining a highly engaged, grassroots e-commerce and social media following. The brand's target audience is women and men between the ages of 18-65 who embrace a healthy lifestyle and natural living. HDB is a "masstige" brand that wants to reach as many people as possible to show them that combining the best in skincare science and nature can produce amazing benefits. The company believes that everyone should have access to healthy products.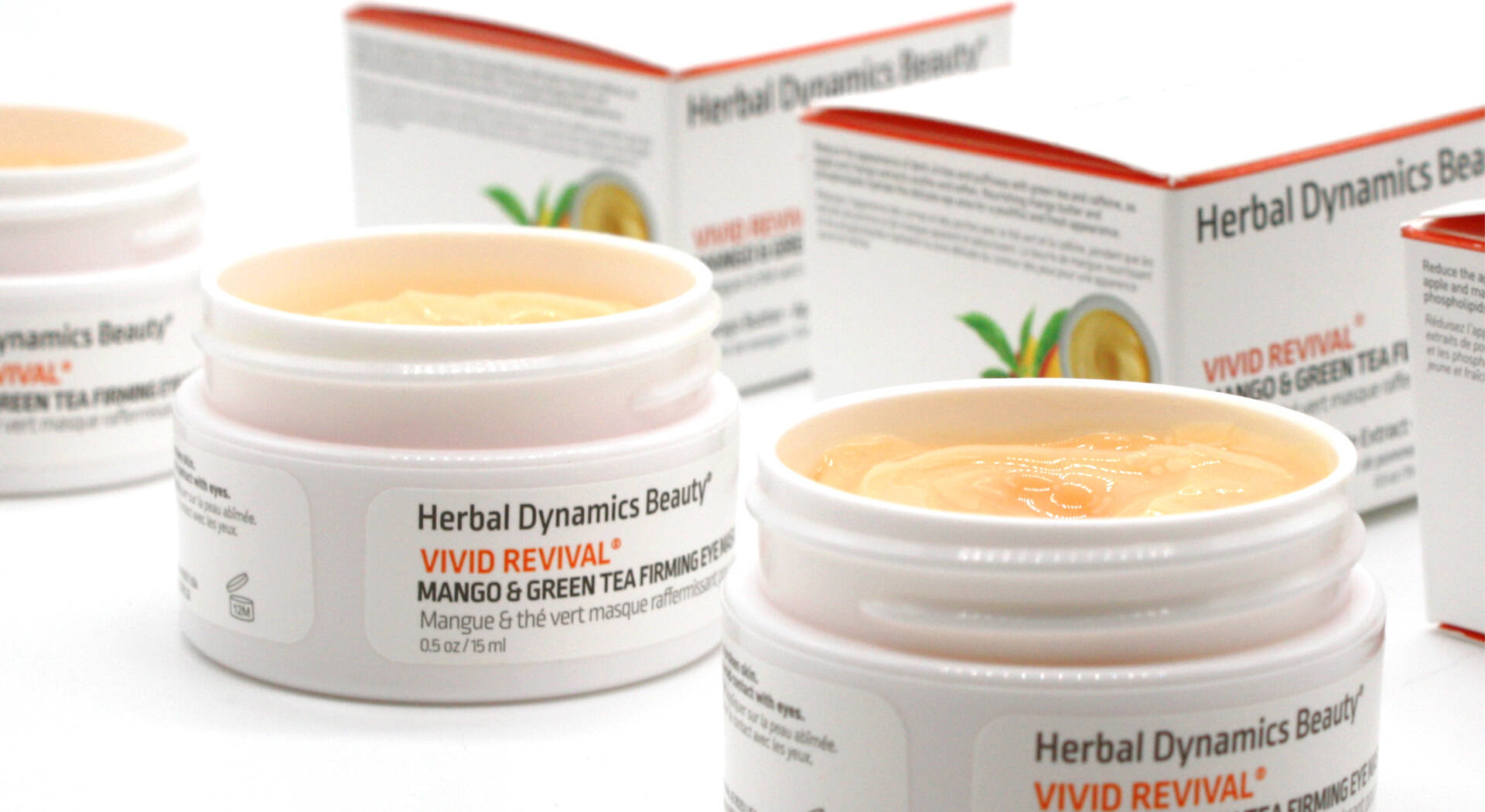 PRODUCTS & PRICES
Vivid Revival® Mango & Green Tea Firming Eye Mask
Reduce the appearance of dark circles and puffiness with green tea and caffeine, like apple and mango extracts soothe and soften. Nourishing mango butter and phospholipids hydrate the delicate eye area for a youthful and fresh appearance.
Key Ingredients: Mango Butter, Apple Extract, Phospholipids, Caffeine
• SMOOTHING  • BRIGHTENING  • REFRESHING  • HYDRATING
Size: 15ml                                            Suggested Retail Price: €19,99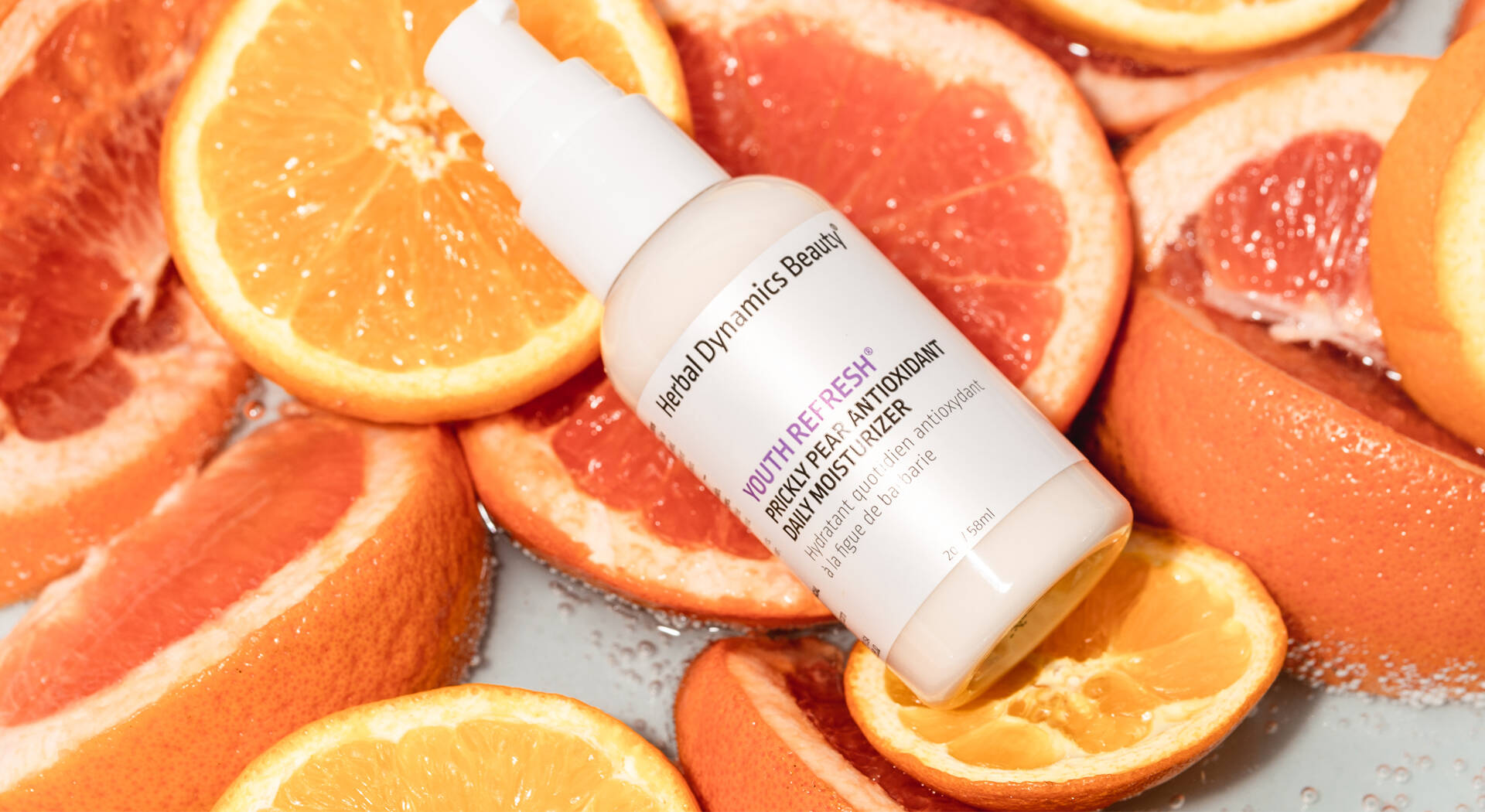 Youth Refresh® Prickly Pear Antioxidant Daily Moisturizer
Hydrate and balance skin with rare prickly pear seed oil and hyaluronic acid. Vitamin C and resurrection plant promote youthful, even skin tone as a wealth of plant extracts enhance natural radiance and hydrate for supple skin. Extracts of watermelon and seaweed replenish and soften skin while working to protect from environmental stressors.
Key Ingredients: Vitamin C, Prickly Pear, Hyaluronic Acid, Resurrection Plant, Watermelon, Oarweed
• HYDRATING  • ANTI-AGING  • SOOTHING  • BALANCING 
Size: 58ml                                            Suggested Retail Price: €24,99
Youth Refresh® Hyaluronic Acid & Oat Overnight Recovery Mask
Recover from the weekend or refresh any night of the week with this nourishing mask. Hyaluronic acid and tremella mushroom help to hydrate skin as oat extract, rose oil, broccoli and aloe support skin's defences against environmental stressors.
Key Ingredients: Tremella Mushroom, Oat Extract, Broccoli Extract, Aloe
• SOOTHING  • DETOXIFYING • PROTECTIVE  • MOISTURIZING 
Size: 30ml                                            Suggested Retail Price: €29,99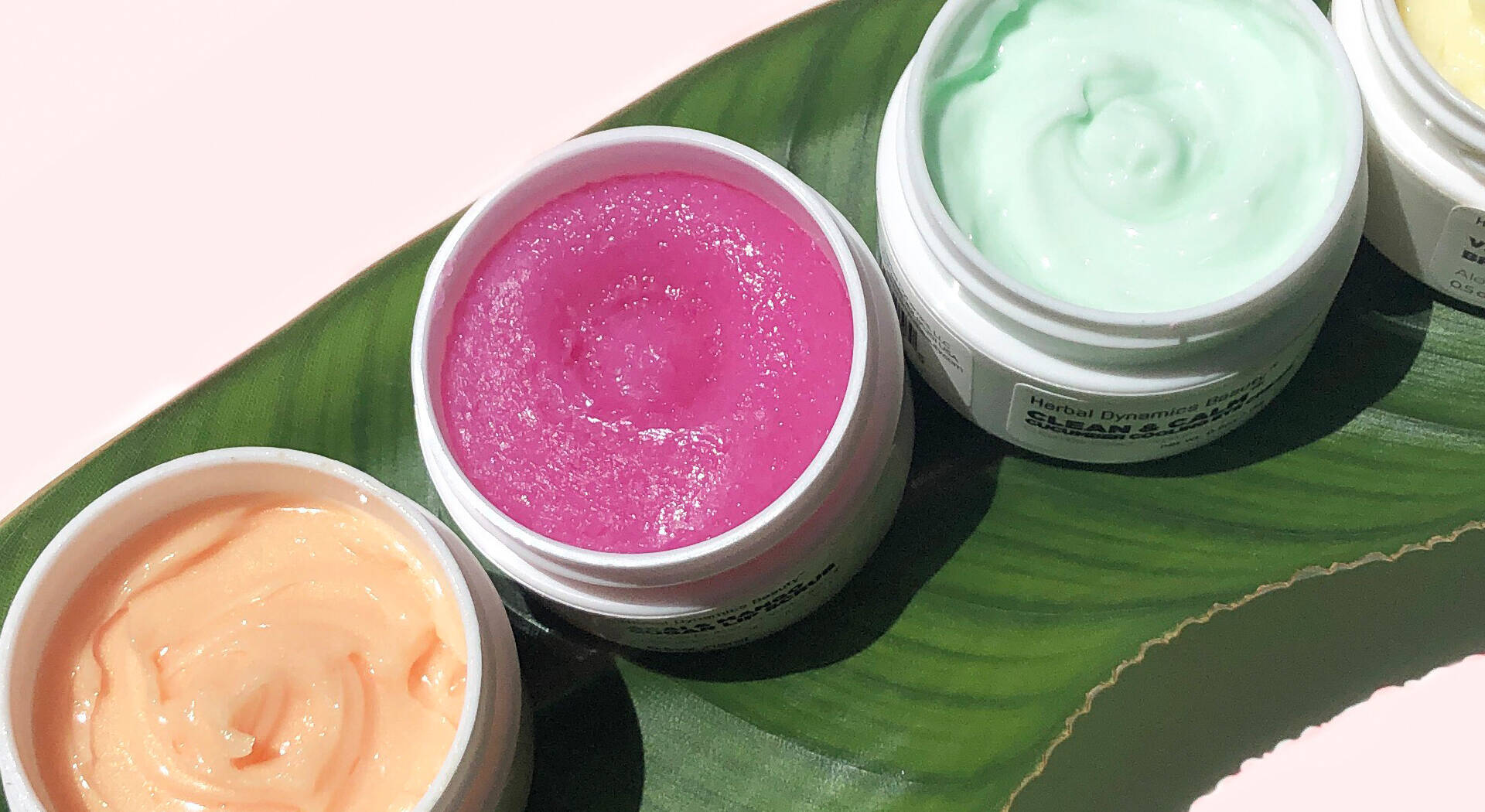 LipSoothe™ Acai & Mango Sugar Lip Scrub
Nourishing shea, cocoa and mango butters pair with exotic oils to soften as sugar provides gentle exfoliation, leaving lips plump, smooth and soft. Potent antioxidants from acai oil give delicate skin a more youthful appearance, as vitamin E and aloe soothe.
Key Ingredients: Acai Oil, Mango Butter, Cocoa Butter, Pistachio Oil, Macadamia Oil, Vitamin E
• EXFOLIATING • SOFTENING • SMOOTHING • ANTI-AGING
Size: 15ml                                            Suggested Retail Price: €19,99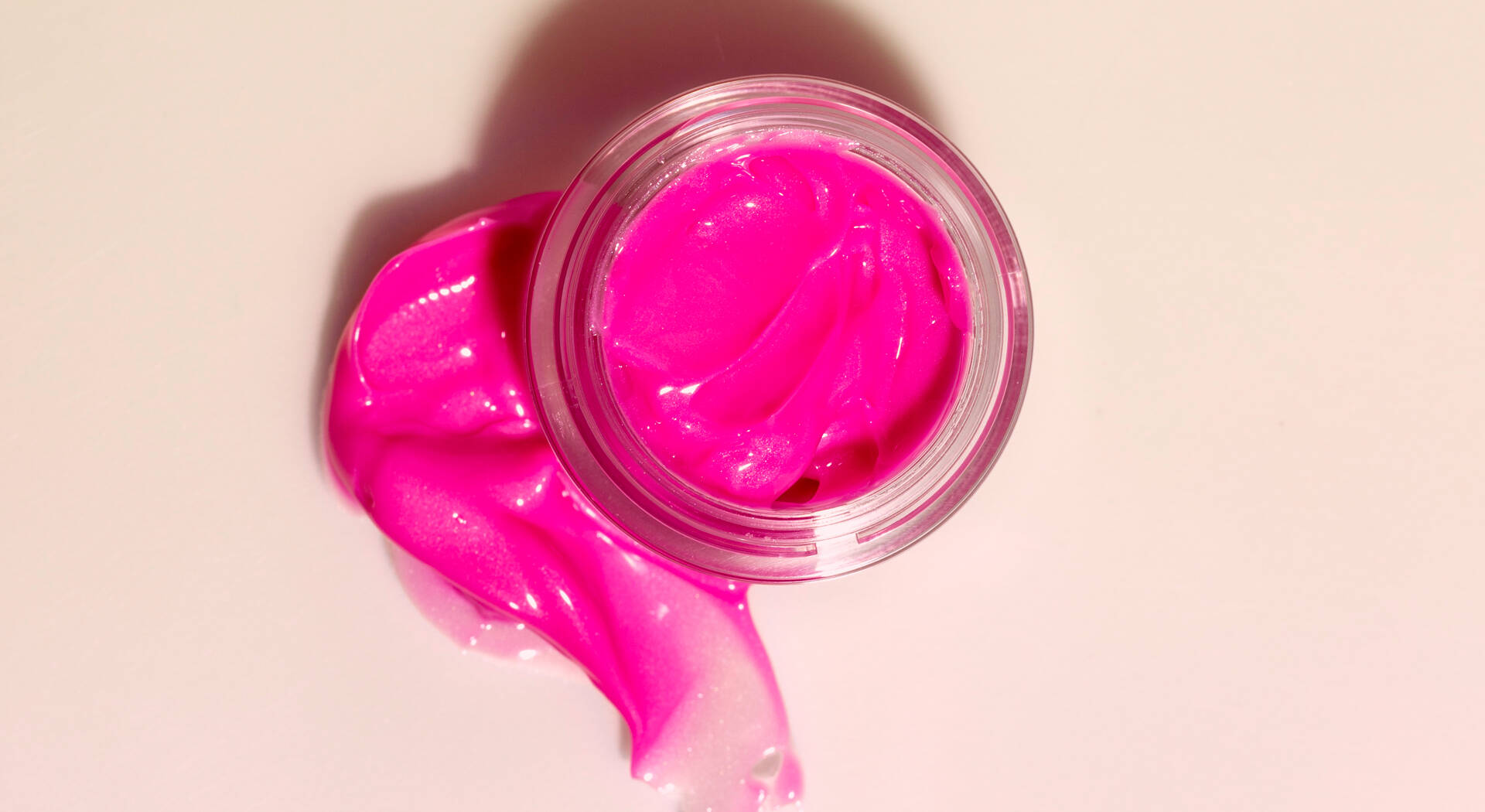 LipSoothe™ Volumizing & Smoothing Rapid Lip Mask
Get instantly fuller-looking lips with this velvety conditioning mask. Extract of the kiss-me-quick flower is paired with xylitol, a natural moisture magnet, for a plumping boost. Antioxidant-rich apple extract and an anti-wrinkle peptide promote softer, younger-looking lips.
Key Ingredients: Apple Extract, Kiss-Me-Quick, Peptides, Xylitol
• SMOOTHING • PLUMPING • HYDRATING • ANTI-AGING
Size: 15ml                                            Suggested Retail Price: €23,99
Clean & Calm® Cooling Cucumber Eye Cream
Deeply hydrate, soothe and brighten the appearance of dark circles. This concentrated blend of anti-aging actives targets visible fine lines, wrinkles and puffiness, leaving tired eyes feeling fresh and revived.
Key Ingredients: Cucumber Extract, Hyaluronic Acid, Squalane, Peptide Complex
• DE-PUFFING • BRIGHTENING • HYDRATING • SMOOTHING 
Size: 15ml                                            Suggested Retail Price: €24,99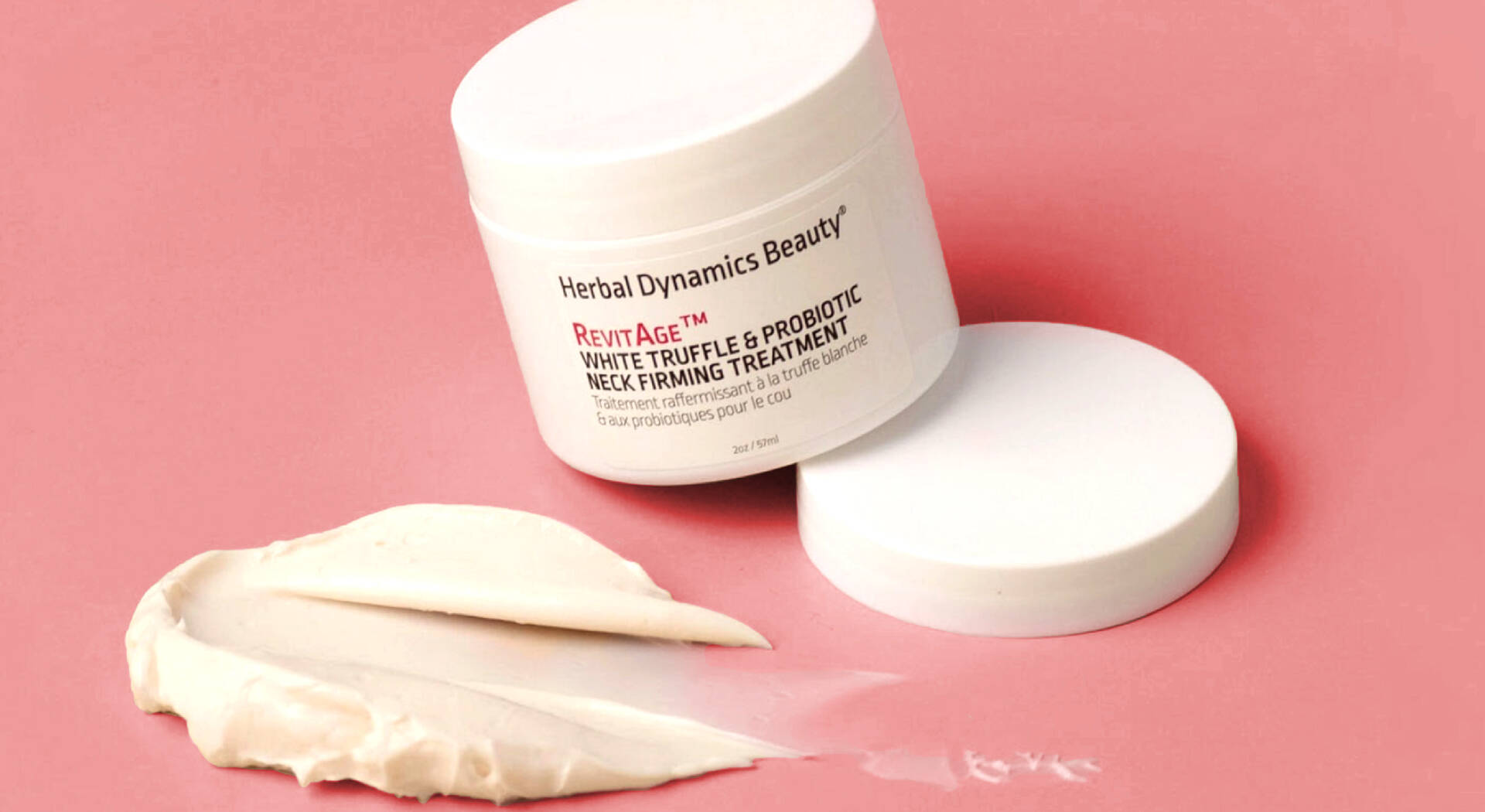 RevitAge® White Truffle & Probiotic Neck Firming Treatment
Over 30 powerhouse botanicals deliver intense hydration and antioxidant benefits, promoting the look of youthful firmness in delicate neck and décolletage areas. Probiotics promote radiance and help protect the skin's moisture barrier. White truffle provides a plethora of vitamins and amino acids that nourish skin with hydration, while squalane gives skin a smoother appearance.
Key Ingredients: White Truffle, Probiotic Complex, Squalane, Blackcurrant, Green Tea
• FIRMING • SMOOTHING • HYDRATING • BRIGHTENING
Size: 58ml                                            Suggested Retail Price: €29,99
Clean & Calm® Cucumber & Blue Lotus Micellar Water
Gently and effectively cleanse skin of oils, makeup and other impurities with this one-step, complexion-brightening micellar solution featuring white water lily and blue lotus extracts.
Key Ingredients: Blue Lotus Extract, Water Lily, Cucumber Extract, Vitamin B5
• BALANCING • PURIFYING • SOOTHING
Size: 118ml                                          Suggested Retail Price: €14,99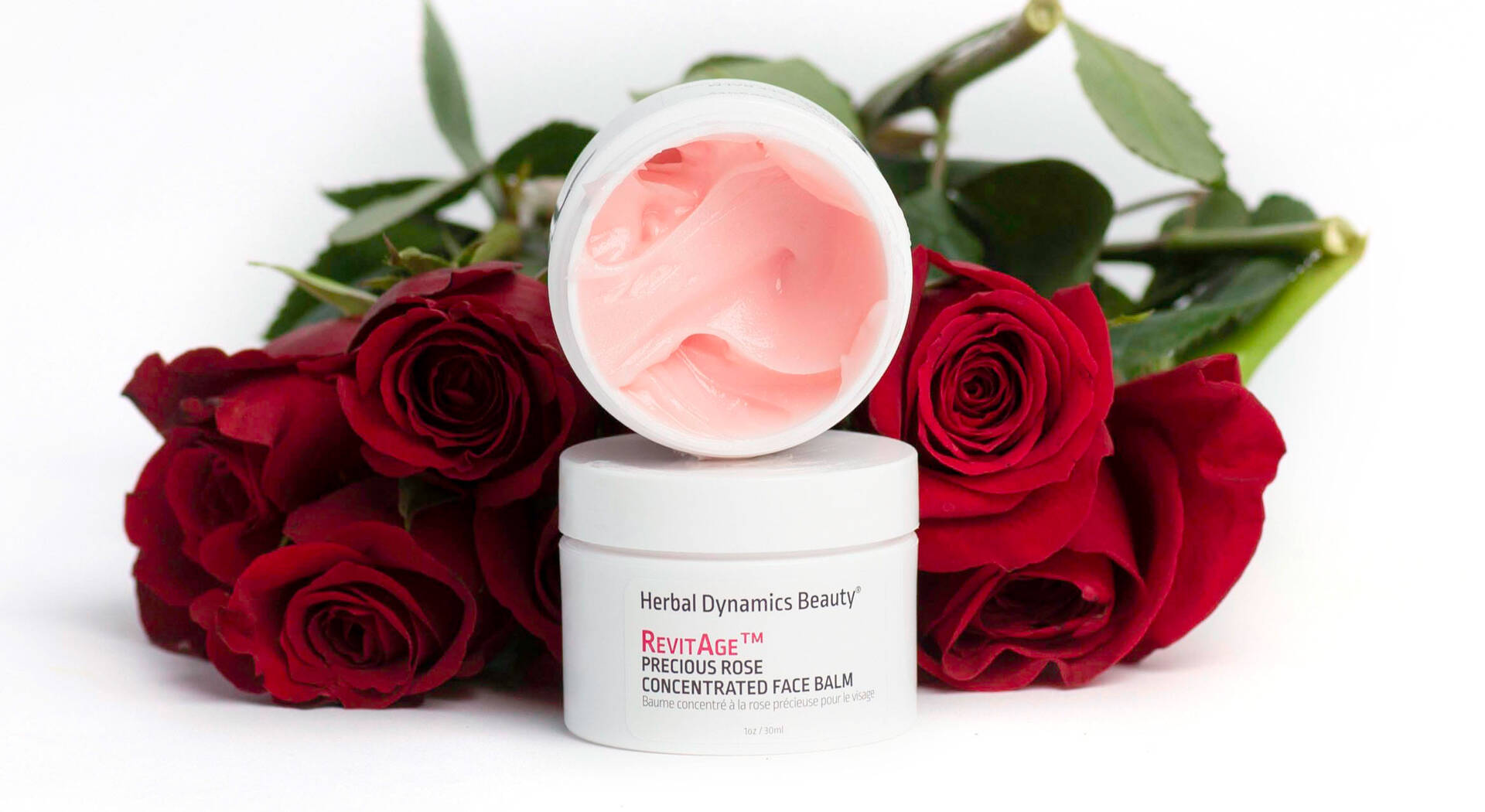 RevitAge® Precious Rose Concentrated Face Balm
A bouquet of extracts from black rose, damask rose, cabbage rose, French rose and alpine rose stem cells pair with delicate rose oil to deliver potent antioxidant benefits. Indian gentian extract promotes a smoother appearance, reducing the look of wrinkles over time. Shea butter and ultra-light safflower oil provide deep hydration.
Key Ingredients: Rose Extracts, Rose Oils, Indian Gentian, Shea Butter
• PLUMPING • HYDRATING • SMOOTHING • ANTI-AGING
Size: 30ml                                            Suggested Retail Price: €24,99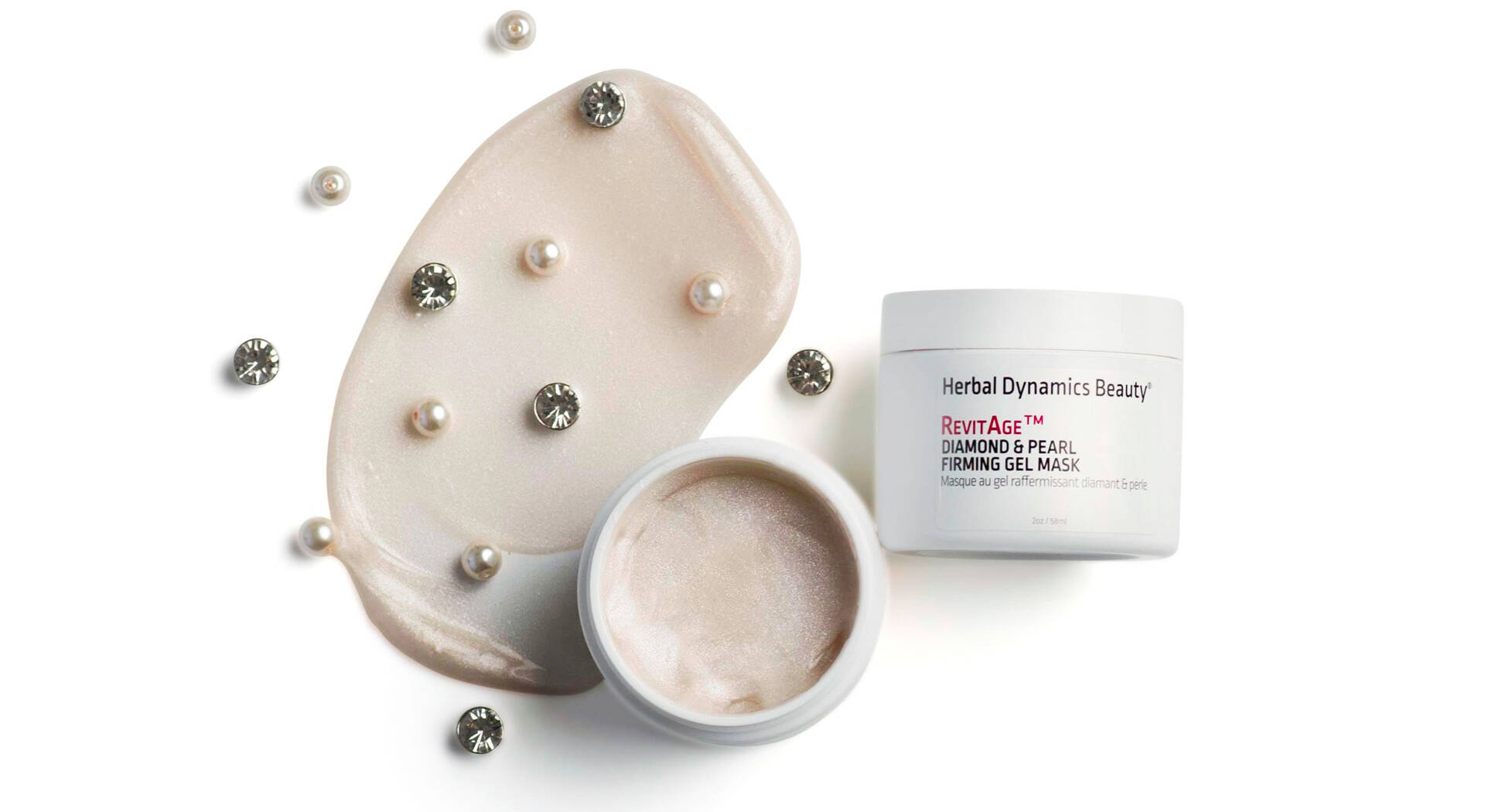 RevitAge® Diamond & Pearl Firming Gel Mask
Enhance radiance and instantly reduce signs of aging with this luxurious, glow-inducing mask. Unique peptide and diamond complex works to resurface and smooth the appearance of texture in the skin while skin-loving hydrators nourish and revitalize dull complexions. Enriched with amino acids, this treatment gives a supple, firm look for the ultimate youthful boost.
Key Ingredients: Acacia Seyal Extract, Roselle Flower, Hyaluronic Acid, Diamond Powder, Amino Acids
• ANTI-AGING • SOOTHING • BRIGHTENING • FIRMING
Size: 58ml                                            Suggested Retail Price: €29,99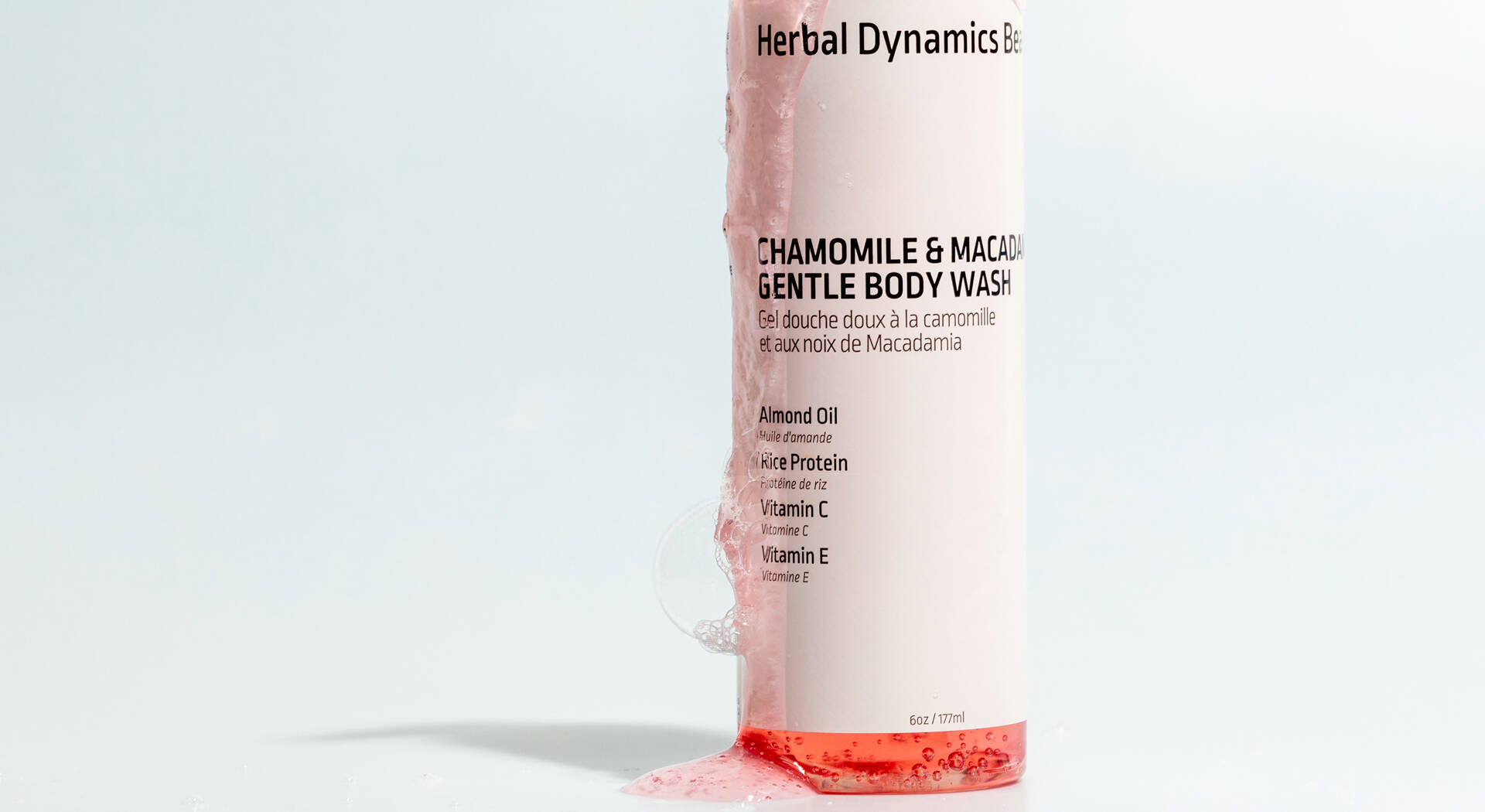 HydraSoft™ Chamomile & Macadamia Gentle Body Wash
Gently cleanse while softening with luxurious macadamia, sunflower and almond oils. Chamomile oil and vitamin E soothe, while vitamin C and rice protein promote radiant, smooth skin.
Key Ingredients: Macadamia Oil, Chamomile Oil, Rice Protein, Vitamins C & E
• SOFTENING • CLEANSING • MOISTURIZING     
Size: 177ml                                          Suggested Retail Price: €14,99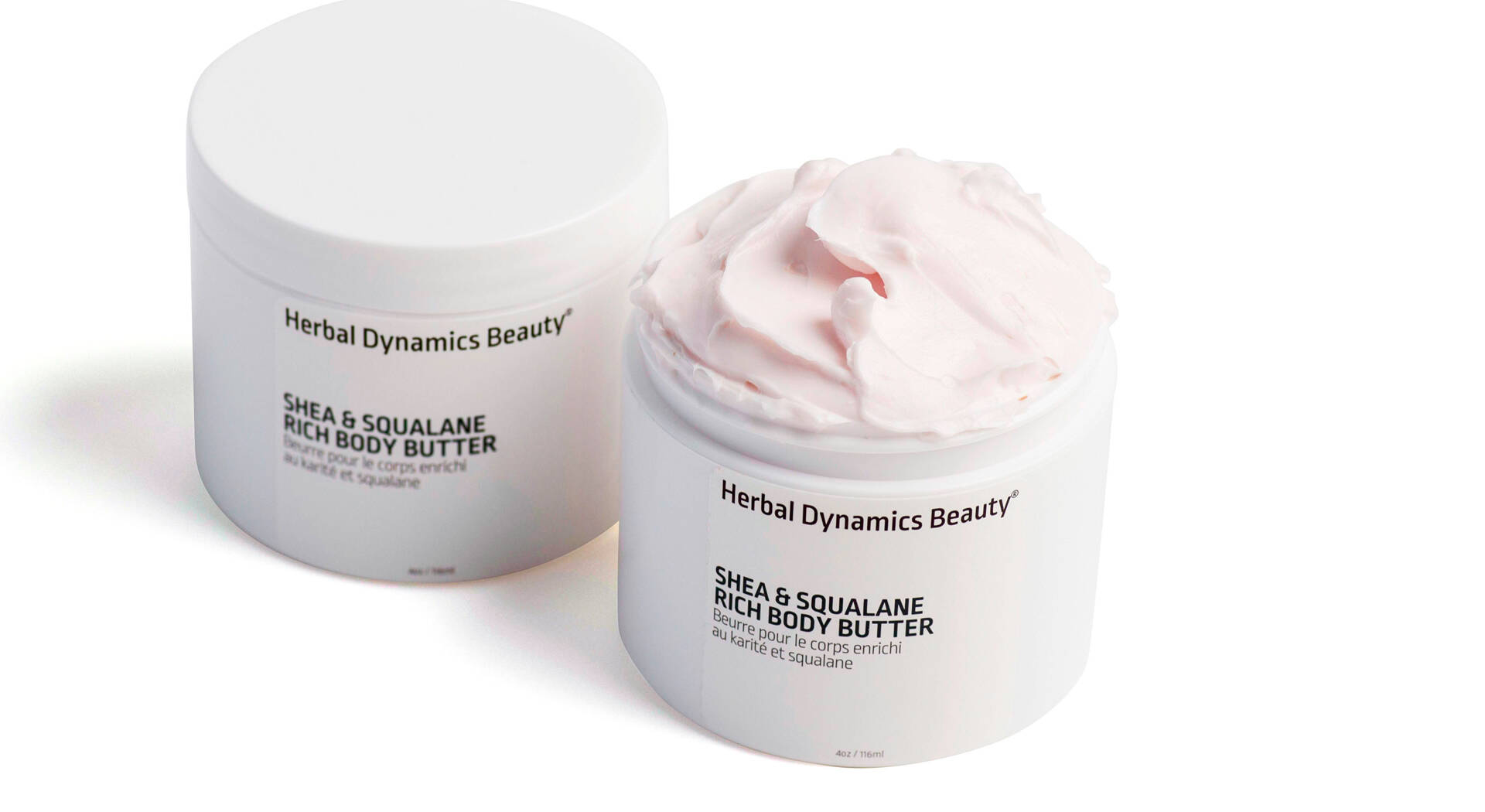 HydraSoft™ Shea & Squalane Rich Body Butter
This decadent blend of soft butters combines with pistachio and macadamia oils for fast-absorbing, non-greasy moisture that leaves skin silky. Squalane and amino acids reinforce skin's natural barrier and reduce signs of aging.
Key Ingredients: Mango Butter, Shea Butter, Mowrah Butter, Pistachio Oil, Aloe
• HYDRATING • SMOOTHING • FIRMING • SKIN BARRIER-ENHANCING
Size: 116ml                                          Suggested Retail Price: €24,99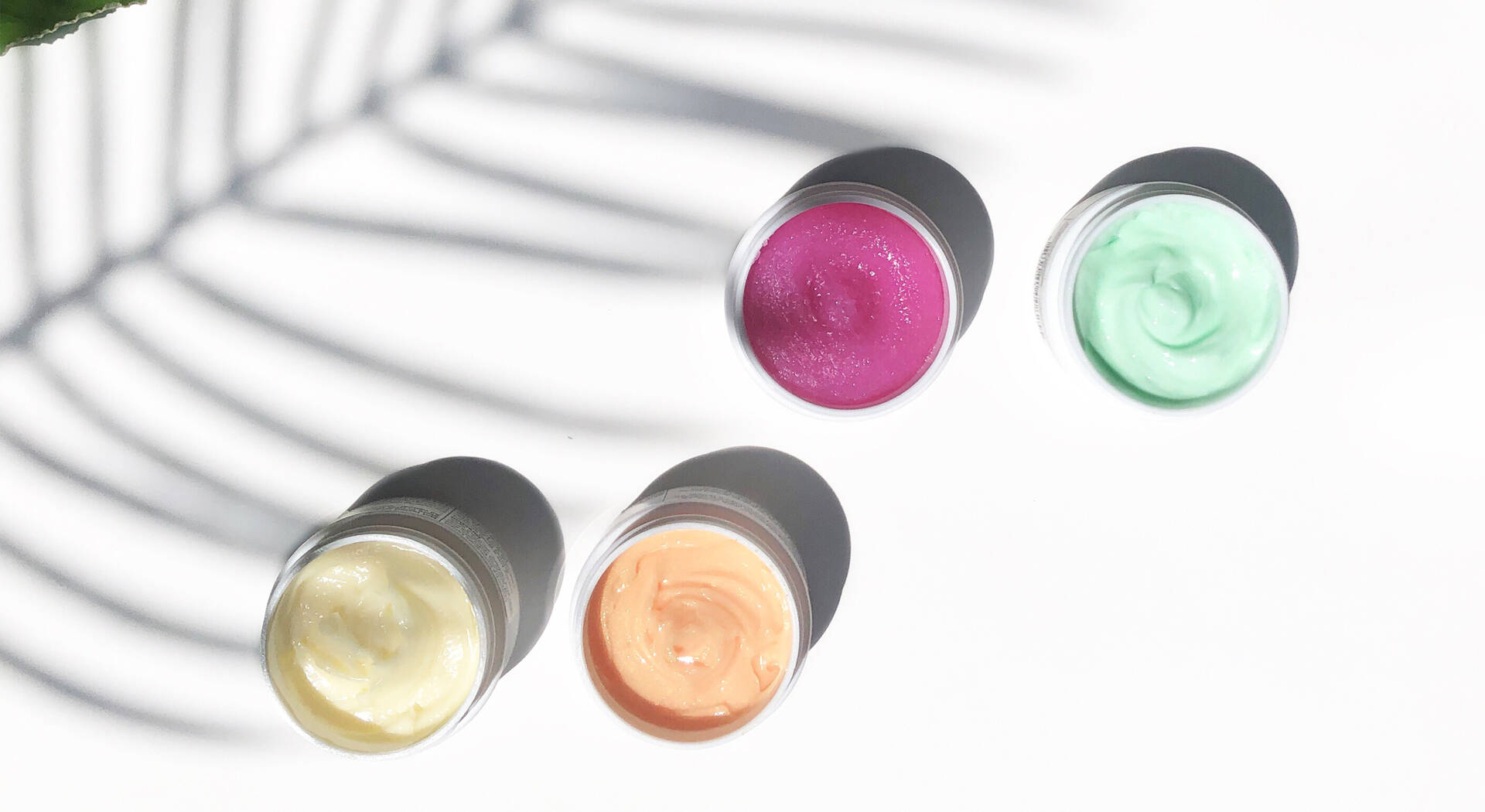 HydraSoft™ Mango & Macadamia Intense Body Balm
Nutrient-rich macadamia, olive and avocado oils pair with shea, mango, cocoa, and mowrah butters for comforting hydration in a luxurious melting balm. Peptides and antioxidants promote smoother, brighter-looking skin over time. Ideal for all-over firming and hydration.
Key Ingredients: Shea Butter, Pistachio Oil, Goji Extract, Peptides, Macadamia Oil
• FIRMING • PROTECTIVE • SOOTHING • ANTI-AGING
Size: 58ml                                            Suggested Retail Price: €24,99
BRANDING & DESIGN
The name "Herbal Dynamics Beauty" represents the fusion of botanicals with advanced actives to reveal beautiful skin. The herbal aspect of the brand recognizes the value of nature's inherent benefits through vitamins, antioxidants, fatty acids, proteins and more. The word "dynamics" refers to change and growth, which is what the brand strives toward creating products that produce positive results for all.
The design is modern and clean, simple and streamlined. HBD likes to point out key ingredients that make the products unique and effective, backed by evidence and supported by education throughout our message to customers. Each product's name is meant to clearly convey its purpose so the customers can hone in on their concerns to find the best solutions for them. Though function is key, the sensory experience is also a priority, the brand likes to display inviting textures, colors and natural scents.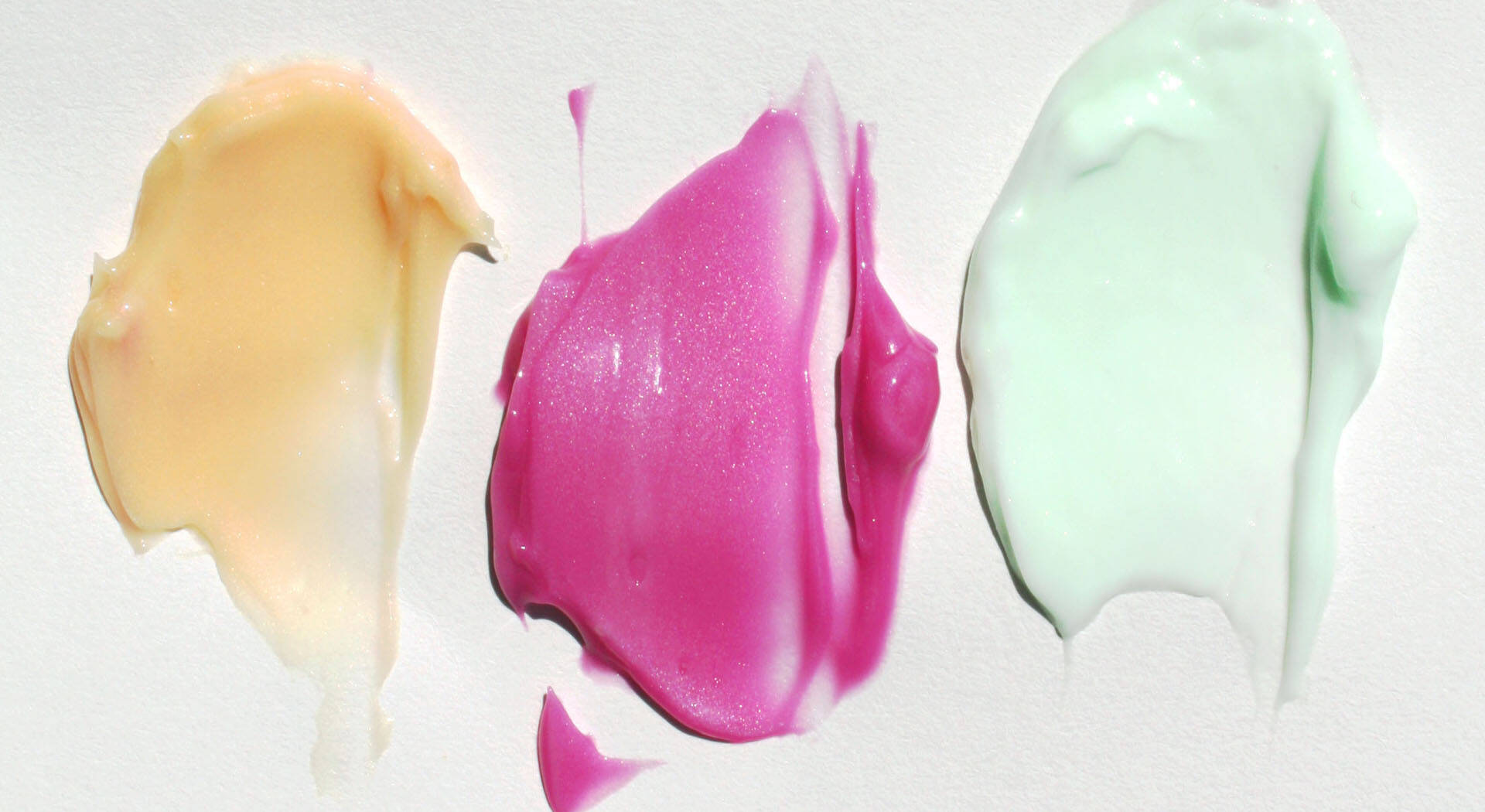 The packaging used for all products is functional and easy to use, carefully chosen to preserve the quality of the formulas and deliver convenience along with an indie beauty aesthetic.  The formulas are contained in durable, recyclable plastic jars and bottles that fit snugly inside their boxes. The boxes that hold them are made from the high-quality board with an aqueous coating, making them resistant to dirt and smudges as well as the usual wear and tear. They feature vibrant splashes of botanical key ingredients along with our signature HDB logo and branding.
MARKETING & SALES 
Launched in 2017 in Scottsdale, Arizona, HDB has continued to grow rapidly. Our high-performance products are favored across social media platforms and notably a fan favorite when it comes to bright, exciting colors and clean ingredients. Herbal Dynamics Beauty® has become a name that skincare and beauty lovers have come to know. To enhance brand visibility and sales, there have been continuous marketing and promotional activities both in the USA and internationally. Beyond the digital online advertisements, some of the brand activations have included:
Print advertisements in leading lifestyle magazines;
Digital wellness and lifestyle blog articles;
Interactive posts on Instagram and other social media;
Product sampling at trade shows and through social media;
Inclusion in subscription beauty boxes;
Influencer marketing and social media marketing.
The brand is currently sold in Australia, the Middle East, Germany, the UK and the USA and is planning to expand into Canada, China, France and worldwide.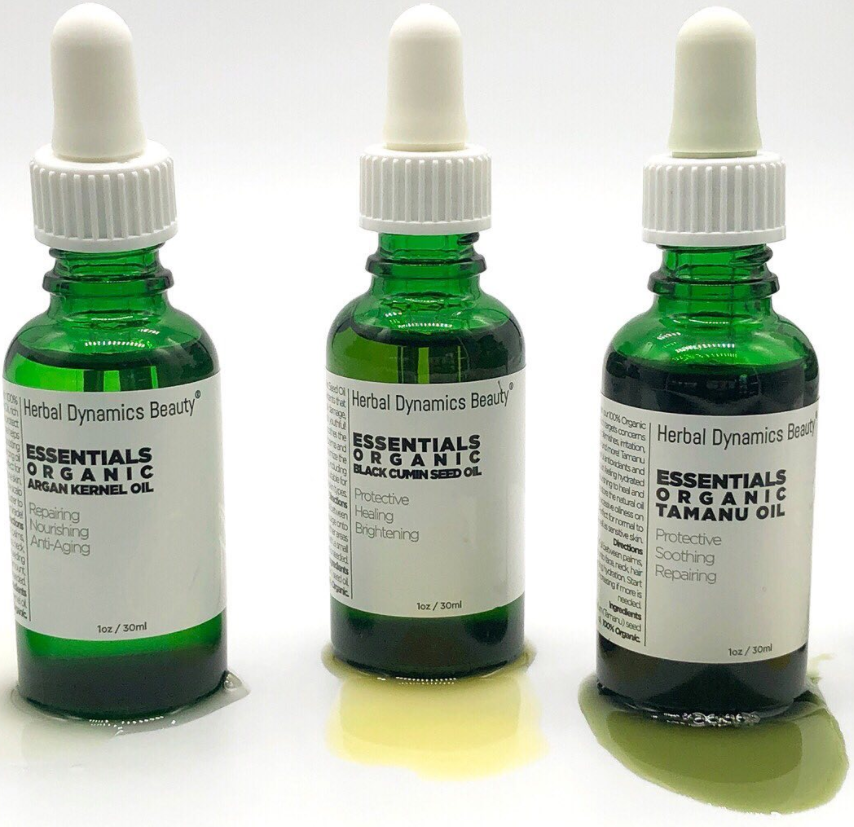 MEDIA & AWARDS
Think Dirty: 2019 Dirty Thinkers' Choice Awards. 
HDB has been featured in: Huda Beauty, The Spa Insider, Beauty News NYC, New Beauty, Total Beauty, Well + Good, Harpers Bazaar, Daily Mail, OK Magazine Germany, Wellness Magazine, InStyle, Belleza & Many More!