KT Tape is an innovative product that helps to reduce pressure to the tissue and may reduce discomfort or pain. KT Tape and other sports medicine products respectively were developed by KT Health, which was formerly known as Lumos, Inc. The company was founded in 2008 and is based in Lindon, Utah. Its correct taping also provides support to muscles by improving the muscle's ability to contract, even when it is weak, and helps the muscle to not over-extend or over-contract. When an area of the body is injured through impact or over-use, the lymphatic fluid builds up causing inflammation and swelling. This accumulation of lymphatic fluids may cause increased pressure on muscles and tissue which can cause significant discomfort or pain. It is believed that when applied correctly, KT Tape lifts the skin, decompressing the layers of fascia, allowing for greater movement of lymphatic fluid which transports white blood cells throughout the body and removes waste products, cellular debris, and bacteria.
Whether training for the first marathon, getting ready for first game, reaching a personal fitness goal, or just trying to get through the day, pain and injury may slow down these processes. KT Tape is lightweight, comfortable to wear, and can be used for hundreds of common injuries such as lower back pain, knee pain, shoulder pain, carpal tunnel syndrome, sprained ankles, and tennis elbow - just to name a few. KT Tape provides pain relief and support so you don't have to slow down.
KT Tape Original and Gentle tape are made of 100% cotton fibers with specialized elastic cores. KT Tape PRO, PRO Extreme and PRO-X are made using a highly engineered, ultra-durable synthetic fabric with 30% stronger elastic cores. Both the cotton and synthetic materials create unidirectional elasticity which allows the tape to stretch in length but not in width. As a result, the elastic fibers provide stable support without restricting the range of motion like a traditional rigid athletic tape.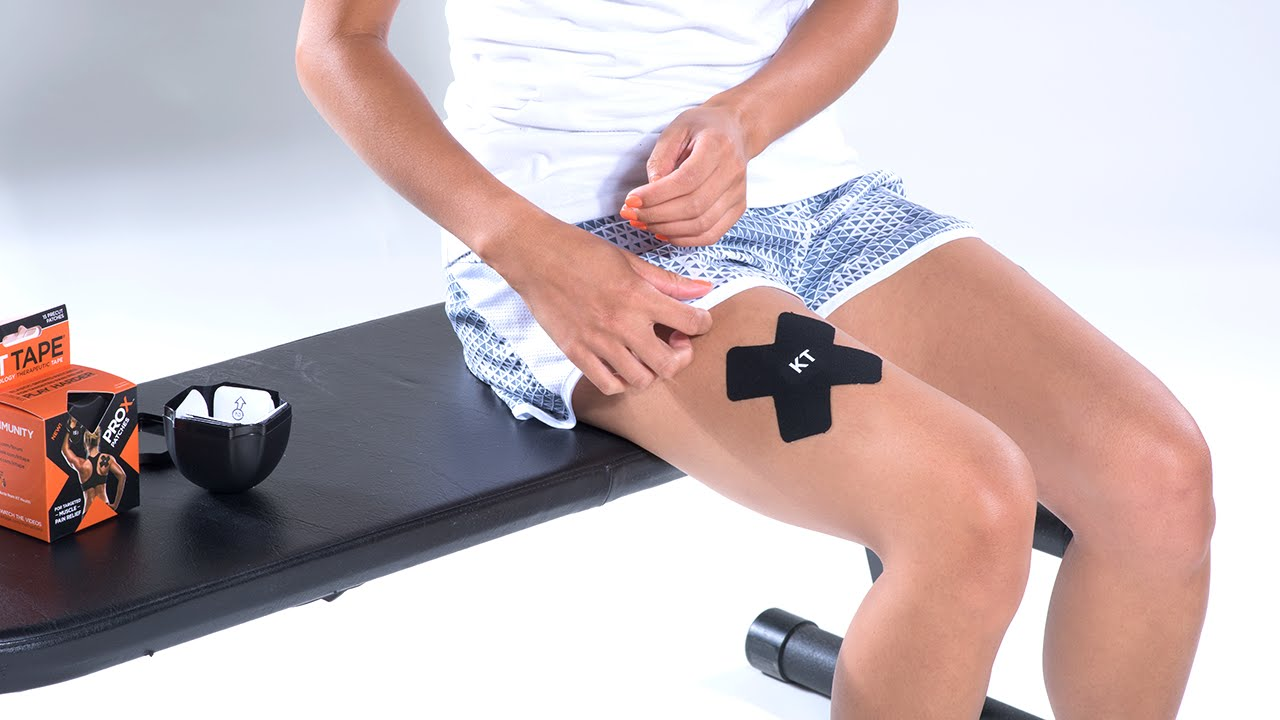 KT Tape PRO's fibers allow for moisture release which is critical for comfort and wearability. As a result, the tape provides greater comfort over a longer period. KT Tape's specially formulated adhesive is latex-free, hypo-allergenic, and designed to last through humidity, sweat and showers, and multiple days of wear.
Based in American Fork, Utah and founded in 2008, KT Tape ® has revolutionized the sports medicine industry with the introduction of the most advanced and recognized kinesiology tape and recovery products. KT Tape ® is recognized as a leader in sports-related pain and injury treatment. The mission of the company is to develop breakthrough solutions to help enable athletes to compete at their best. KT Tape has become the athlete's choice for drug-free pain relief and injury management.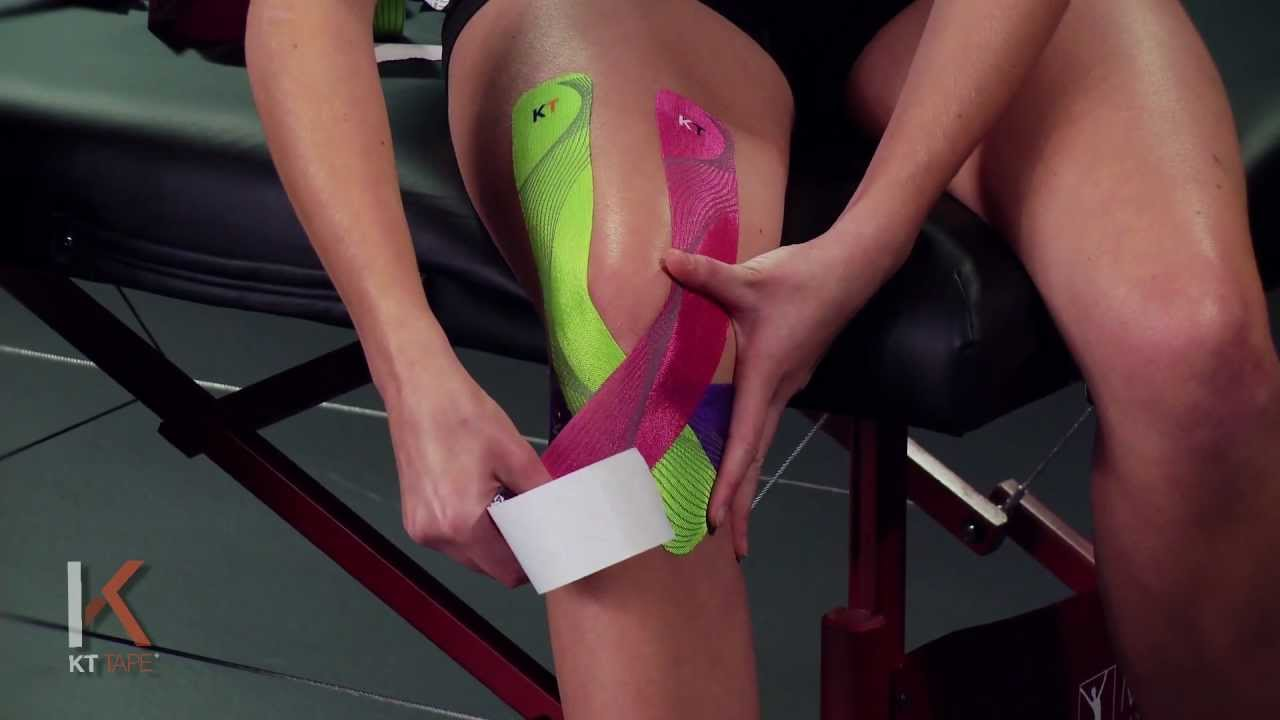 The Company currently designs, develops, and distributes a variety of kinesiology tape lines, including KT Tape ® Original (cotton) and KT Tape ® Pro ™ (synthetic), engineered for targeted pain relief and enhanced functionality, as well as lines of performance and recovery products.
KT TAPE GRIP TAPE $12,99: 
Enhances grip during heavy barbell, kettlebell, CrossFit, and Olympic lifting;
2 inches (5cm) width works for all thumbs.
KT TAPE® COTTON $12,99:
Comfortable to wear for 1 to 3 days;
Stays on in water;
All-natural cotton for everyday wear;
KT TAPE® PRO $19,99:
Comfortable to wear for 4 to 7 days;
Stays on in water;
Durable 100% synthetic fibers are highly breathable.
KT TAPE® PRO EXTREME $21,99:
Extra strength adhesive;
Highly Water-resistant;
Comfortable to wear up to 7 days.
The Kinesio Taping® Method is a definitive rehabilitative taping technique that is designed to facilitate the body's natural healing process while providing support and stability to muscles and joints without restricting the body's range of motion as well as providing extended soft tissue manipulation to prolong the benefits of manual therapy administered within the clinical setting. Latex-free and wearable for days at a time, Kinesio® Tex Tape is safe for populations ranging from pediatric to geriatric, and successfully treats a variety of orthopaedic, neuromuscular, neurological and other medical conditions.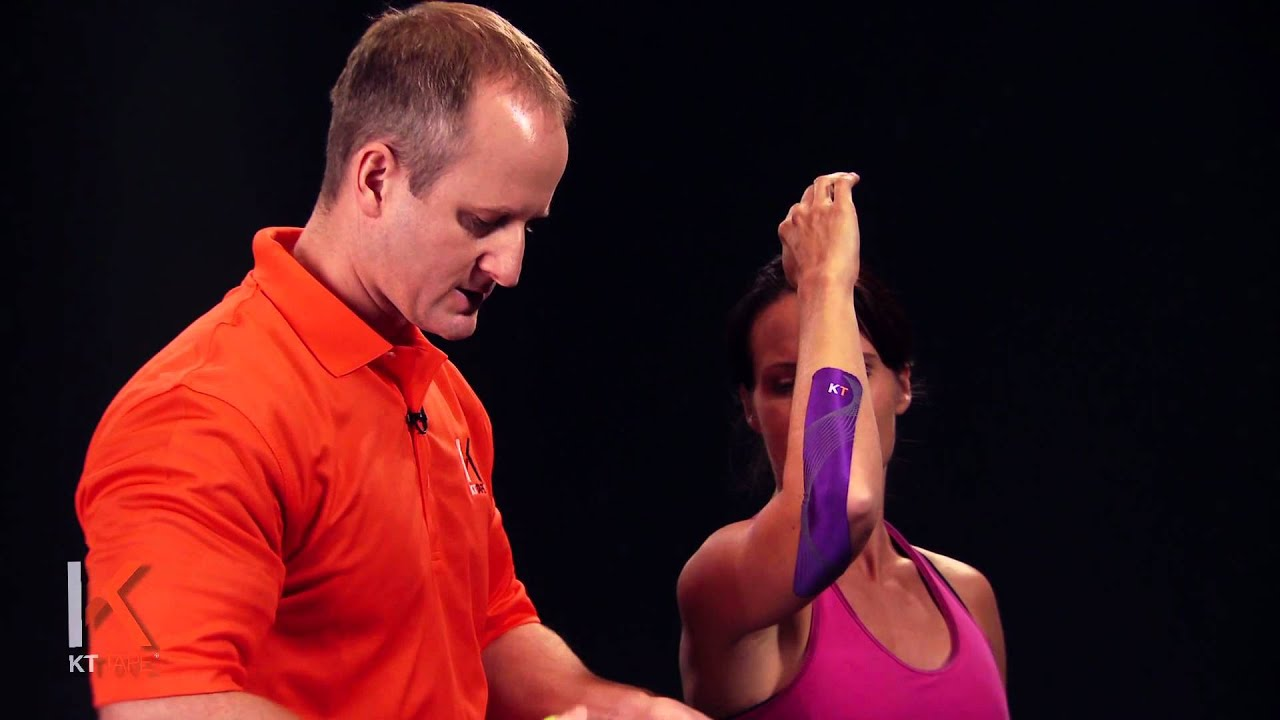 The Kinesio® Taping Method is a therapeutic taping technique not only offering your patient the support they are looking for, but also rehabilitating the affected condition as well. By targeting different receptors within the somatosensory system, Kinesio® Tex Tape alleviates pain and facilitates lymphatic drainage by microscopically lifting the skin. This lifting affect forms convolutions in the skin thus increasing interstitial space and allowing for a decrease in inflammation of the affected areas.
The products are sold online on KT Tape website and also available nationwide in fitness, sports and recreation facilities which could be checked with the store locator.