Le BAP® is an Innovative Skin Care made in "Petite France" in Strasbourg, France with a 500-year tradition of natural healing and body care. Its unique cosmetic products are based on traditional phytotherapeutic "savoir-faire" and Hi-tech innovations, achieving revolutionary results on most skin care concerns like wrinkles, radiance, impurities, acne, large pores, skin tightening and pigmentation. Synergizing technologies, like the French Microdermabrasion instrument "Le FANTASTICK® - Diamondstick®" with cosmeceuticals that are inspired by aesthetic medicine for B2B and B2C clients, is one of the outstanding expertise of Le BAP® - Bain Aux Plantes laboratory. It was created to help women take care of their face, hands, décolleté and neck, despite the daily routine, having a professional salon at home. Moreover, it increases up to 15 times the penetration of active substances such as creams and serums.
THE BRAND 
In the 15th century, La Petite France in Strasbourg (France) emerged as the center for an outstanding therapeutic tradition that relied on natural healing, herbs, and spa treatments known for harnessing the rich flora and fauna of the Rhine valley, nestled between the Black Forest and the Vosges. These centuries-old natural healing plant-based therapies have been practised and perfected in the area known as "Le Bain Aux Plantes" that is translated into English as 'bath in plants'. Today, Le BAP® - Bain Aux Plantes institute and brand, founded in 1976 and located in this very location, draws on this tradition. 
Le BAP® - Bain Aux Plantes specialized in testing, developing, and applying this synergy of ancient knowledge and cutting-edge innovation to bring you the best skin care products for health and beauty. Since 1976 the products have been created and tested in cooperation with leading dermatological laboratories and universities, combining natural, soothing treatments with remarkable results.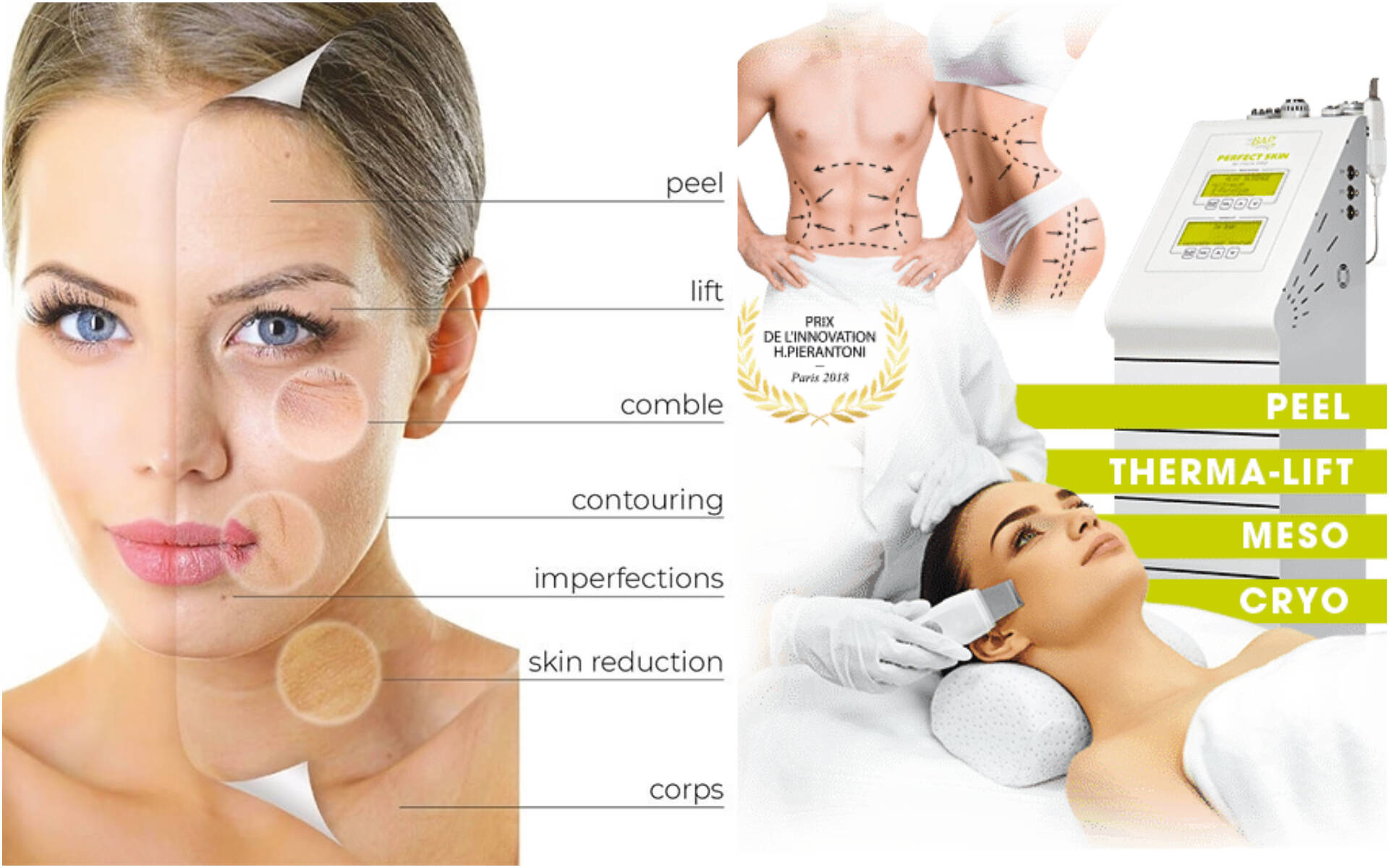 PRODUCTS & PRICES
Its unique cosmetic products are based on scientific processes on how to extract, preserve, and utilize highly active substances in the body and skin care therapies. Cosmetic products can be used both for retail and for professional use while delivering treatments, many of them were developed to be associated with the latest technologies used in aesthetical treatments, both for face and body. Le BAP® - Bain Aux Plantes has developed dermatological system PerfectSkin High-Tech Pro, composed of a multi-tech machine with 6 associated technologies for face and body), product line for cabin use, products for retail and the diamond microdermabrasion system Le Fantastick® - Diamondstick®.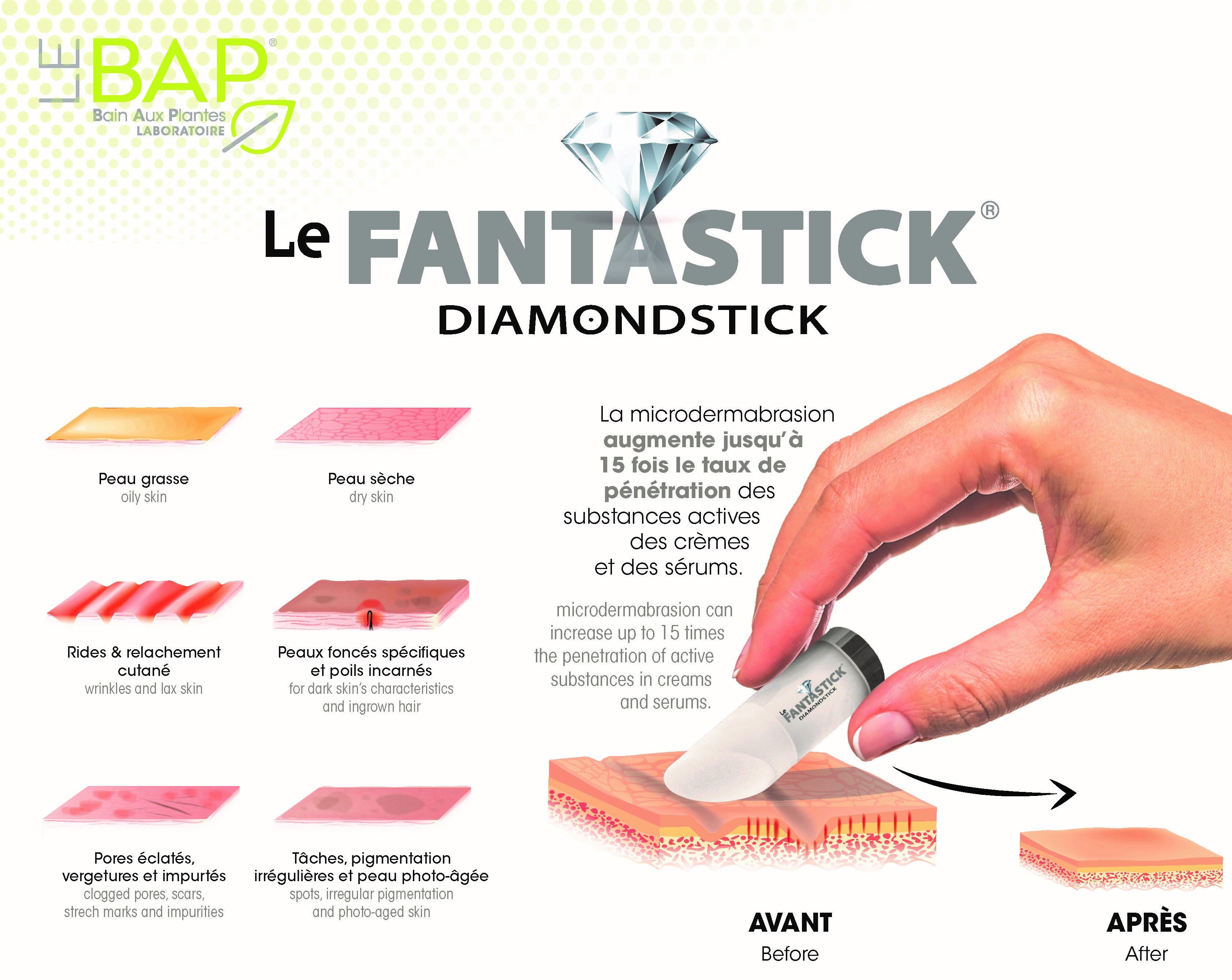 Diamondstick® is a medical сrystal stick with an abrasive part made with natural white diamonds for soft microdermabrasion after which the skin becomes smooth like babies'. It helps to take away dead and dry skin, stimulate the production of collagen and elastin that affects the depth of wrinkles, balance pigmentation and improve the appearance of problematic skin with acne.
Usually, in addition to the face, small areas of the body also need special care. Having examined the tedious daily life of women, Le BAP® found that it is very difficult for them to visit beauty salons quite often. Lack of time, commitment to family, etc., makes it almost impossible to go out and take care of themselves. Therefore, having a tremendous desire to help modern women and men carry out personal care, LeBAP® has created the series for home use and Diamondstick® for microdermabrasion. This is a small device that allows women to take care of their skin while staying at home. Alone it performs a large number of functions: cleaning, peeling and exfoliating. It can be used both on the face and other small areas of the body, such as hands, décolleté and neck. The visible result appears right after the first treatment and last in time after several procedures of using the stick. As a result, there is a deeply cleansed skin. However, for optimum performance, be sure to follow the instructions in the user manual. It should be noted that this device does not contain adhesives or additives. Therefore, you can count on completely natural, but professional treatment, and healthy skin.
"Le Fantastick® - Diamondstick® Kit for home use includes the Diamondstick® itself and Cleansing Gel Fruit Fresh Clean 150 ml. The FF Clean 3 in 1 Gel is designed for make-up removing, gentle cleaning and soft peeling. 
HOW TO USE: First, apply the generous amount of FF Clean Gel at the clean moisturised skin before the stick itself. Then the stick is applied very gently by the parallel rising movements started from the neckline and help yourself with the second hand to avoid wrinkles, it is possible to repeat the movements second time in the area of nose, chin and forehead. Then just rinse with water and apply moisturizer or nutrition. It can be Aloe Vera Gel 99% for young and acne skin or Phytolift Visage Creamask for any other type of skin. The sérums could be applied under the Phytolift creamask.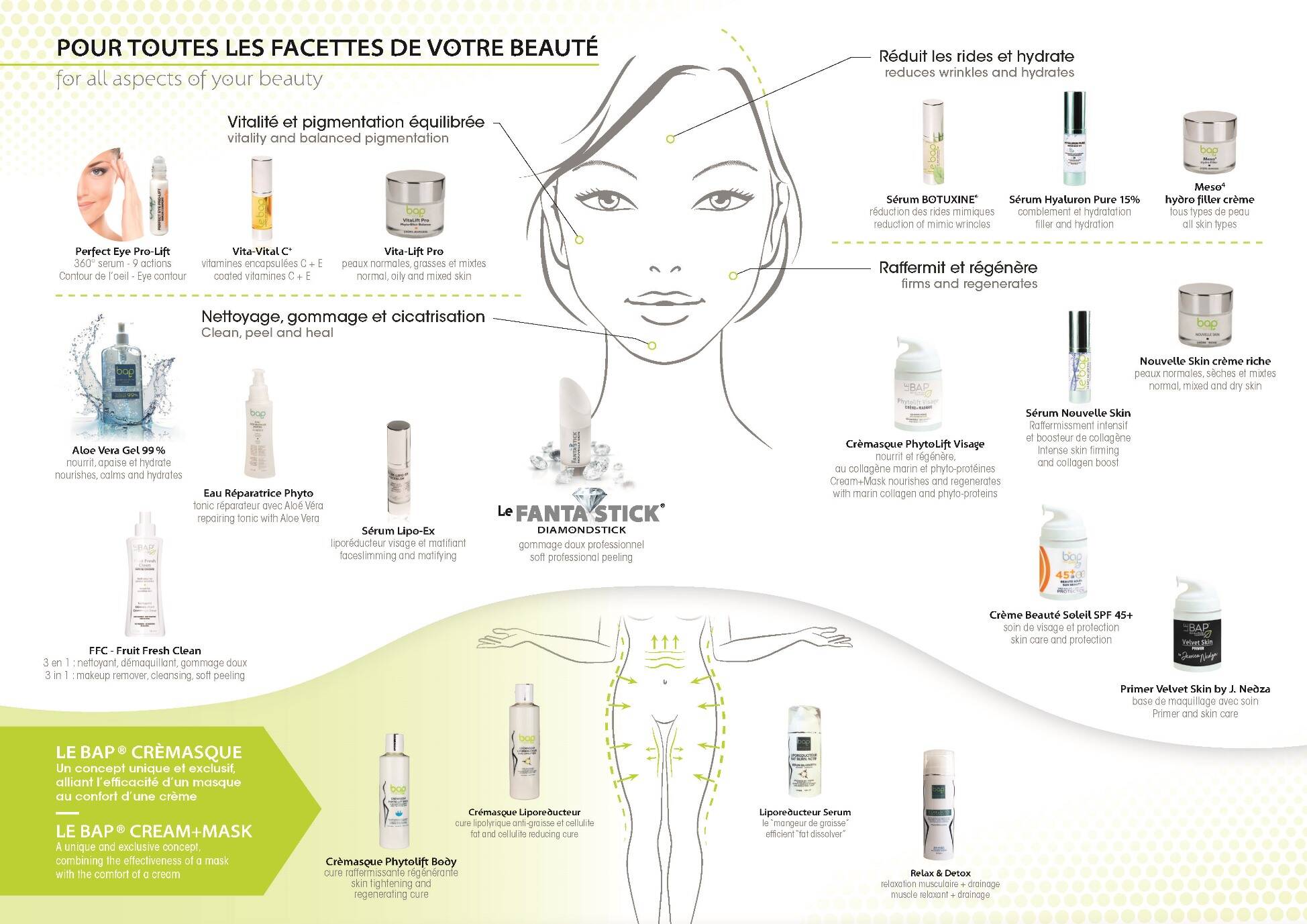 Le BAP Aloe Vera Gel 99 % is a unique multifunctional gel that could be used separately as well as after The-Diamondstick procedure to nourish the skin. It not only takes care of young skin but also perfectly improves the outer look of acne. This gel with Vera extract hydrates, heals and revitalizes the skin. Aloe Vera Gel 99 % is made only by cold extraction to keep all-natural active ingredients. It can be used in day cream or in a mask without rinse.
Results of Le FANTASTICK® - Diamondstick®:
Increased penetration of serums and creams up to 15 times compared to the normal topic application;
Reduces wrinkles and fine lines, smoothens the skin;
Balances pigmentation, reducing spots, brightens skin and unifies coloration;
Against acne, impurities, pig pores, blackheads;
Stimulates production of new collagen and elastin, skin regeneration;
Reduces ingrown hair after shaving/epilation for men and women;
When used before micropigmentation, permanent makeup decreases the number of corrections, if needed at all;
Also brightens small body parts, e.g. intimate zones, elbow, etc ;
Perfect for hand/feet (soft part) rejuvenation (Nail Salons);
Suits for all types of skin and colors.
The abrasive part of the Le Fantastick® has a lifetime guarantee*, one B2B Diamondstick® can be used for all clients after disinfection. The prime cost of treatments is extremely low (between 0,20€ and 2€max) for treatments invoiced to the final client up to 99€.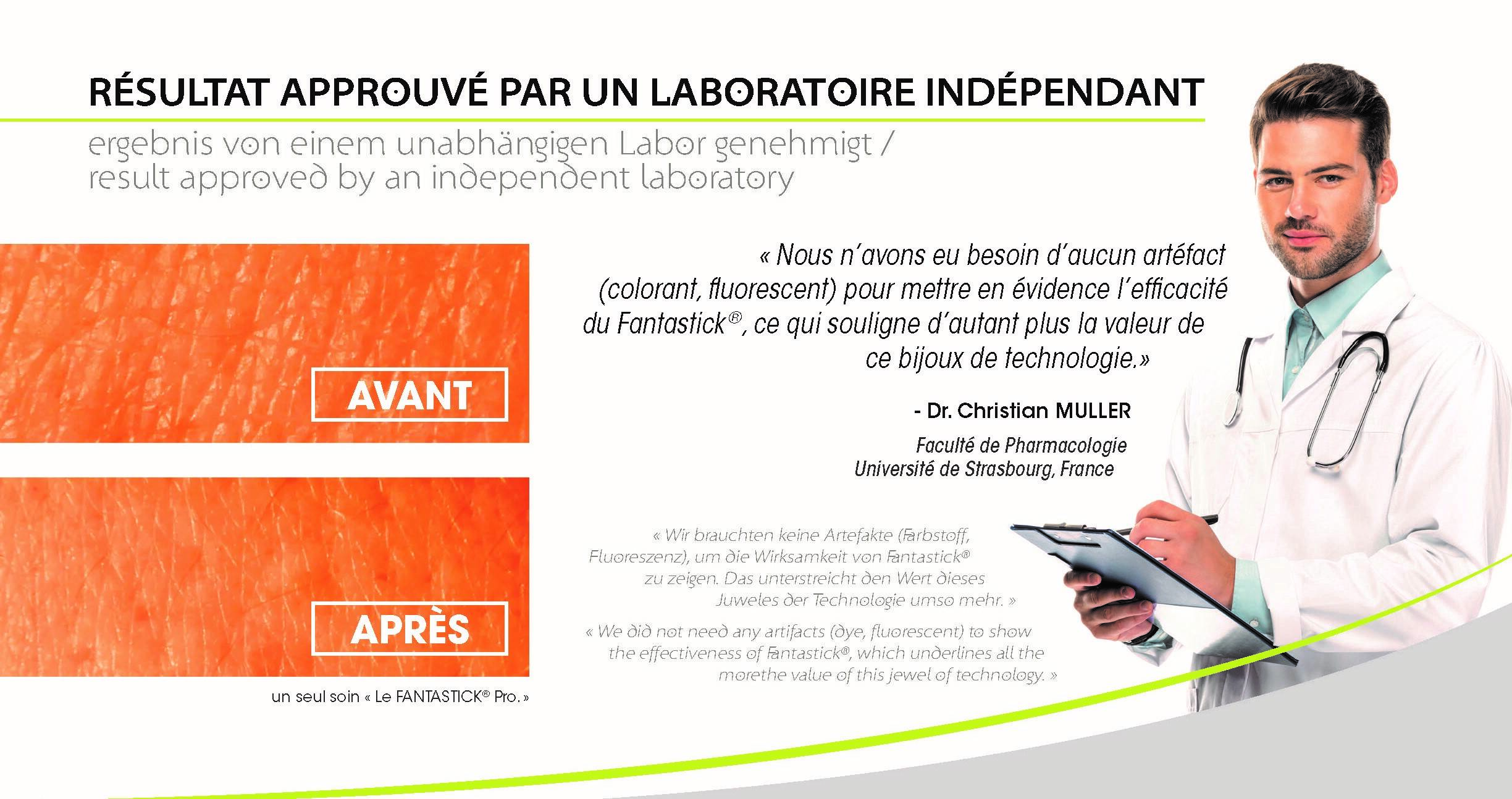 Principle active substances used in cosmetics:
Hyaluronic acid – non-animal origin, matrix cross-polymer, 4 different sizes of molecules for immediate up to long-term effects. The concentration and efficiency in our products is very high compared to other professional brands;
Marin collagen eco-cert;
Vitamin C encapsulated in vitamin E to make it penetrable (lipid form) (Laa biologiquement pure);
Phyto-proteins eco-cert;
Alkaline Phyto complex "lipolyse" which cuts the links between fat cells (similar to injected soap derivates eg "Aqualyx®", and associated with a drainage Phyto complex to evacuate the metabolites.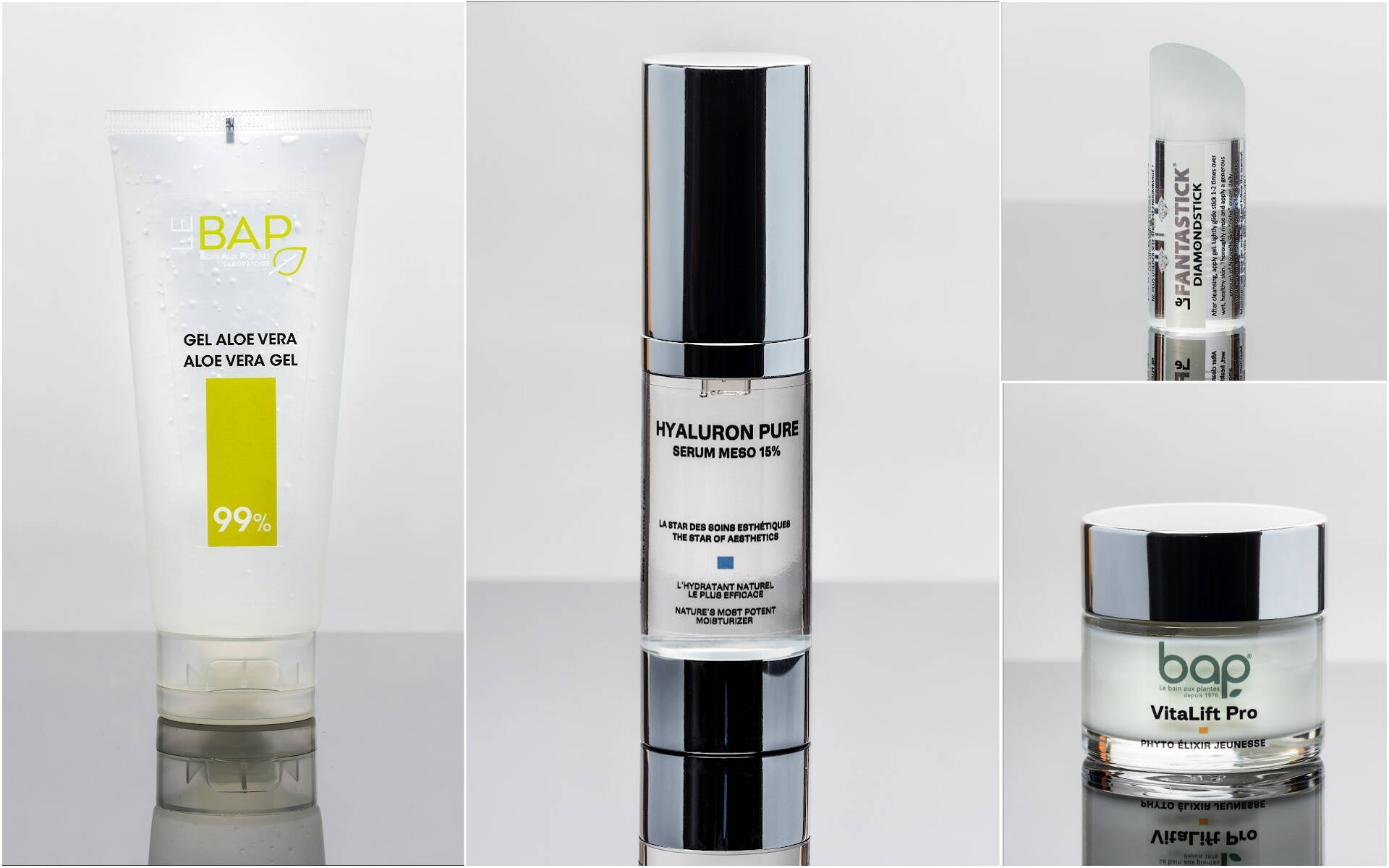 Recommended prices for EU retail best-sellers excluding VAT:
Kit "Le Fantastick® - Diamondstick®" – 71,20€;
Phytolift visage creamask – 27,92€;
Cream Nouvelle Skin cream riche – 55,2€;
Cream Méso4 Filler – 47,2€;
Serum Hyauron Pure 15% - 47,2€;
Serum Perfect Eye Pro-lift - 55,2€;
Serum Vita-Vital C – 39,2€;
Serum Nouvelle Skin – 47,2€;
Phytolift body creamask – 39,2€;
Liporeducteur Fat Burn Actif serum– 35,84€.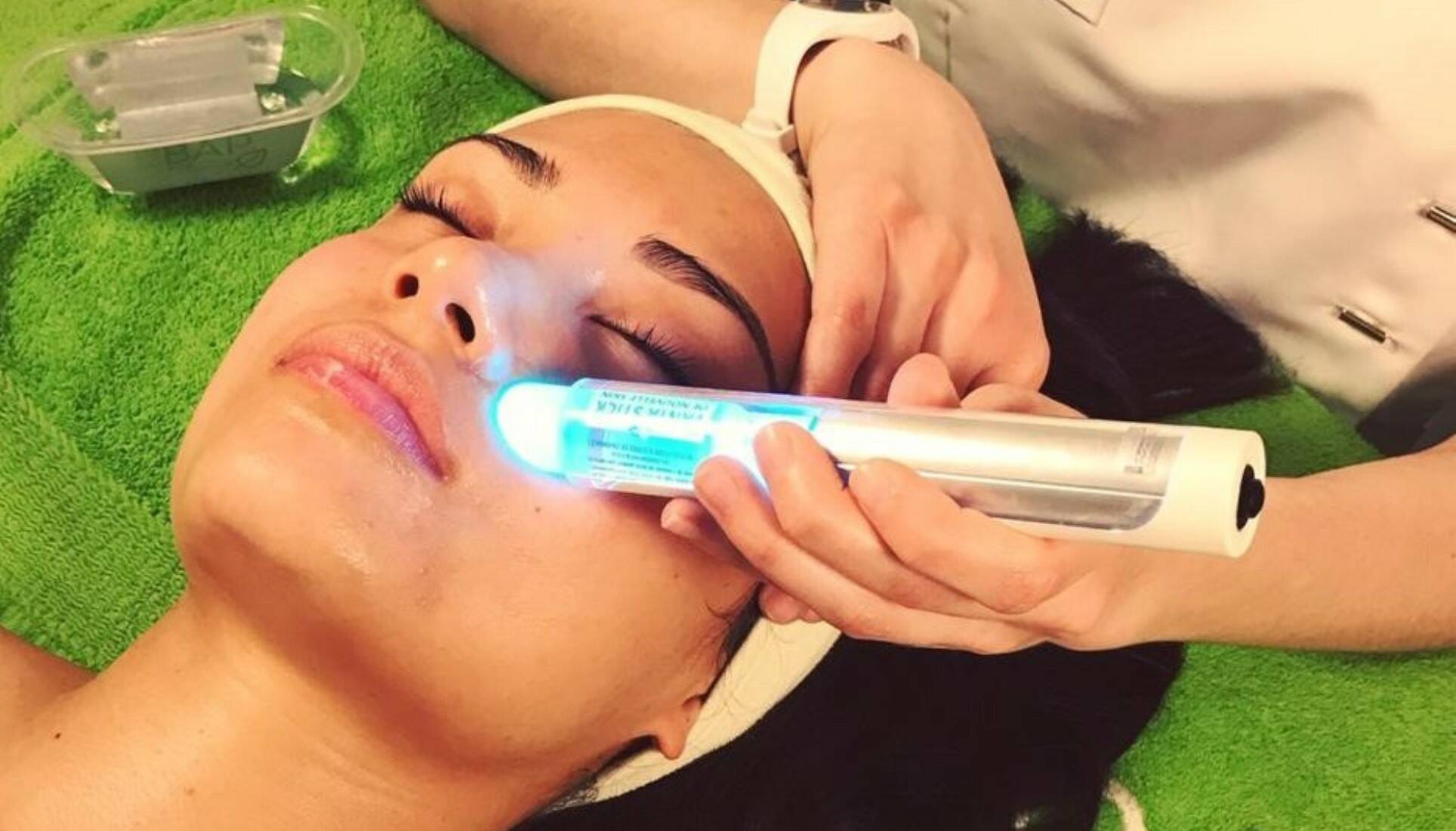 OTHER PRODUCTS
LASERSTICK PRO – an association of light therapy and microdermabrasion. Special protocols have been created to get the best of both technologies.
BRANDING & DESIGN
Le BAP® - Bain Aux Plantes products reflect medical purity and a touch of nature's green phyto therapy. Latest design development will add silver-based luxury and trapezoidal "vase-form" to showcase the natural origin of this exceptional brand.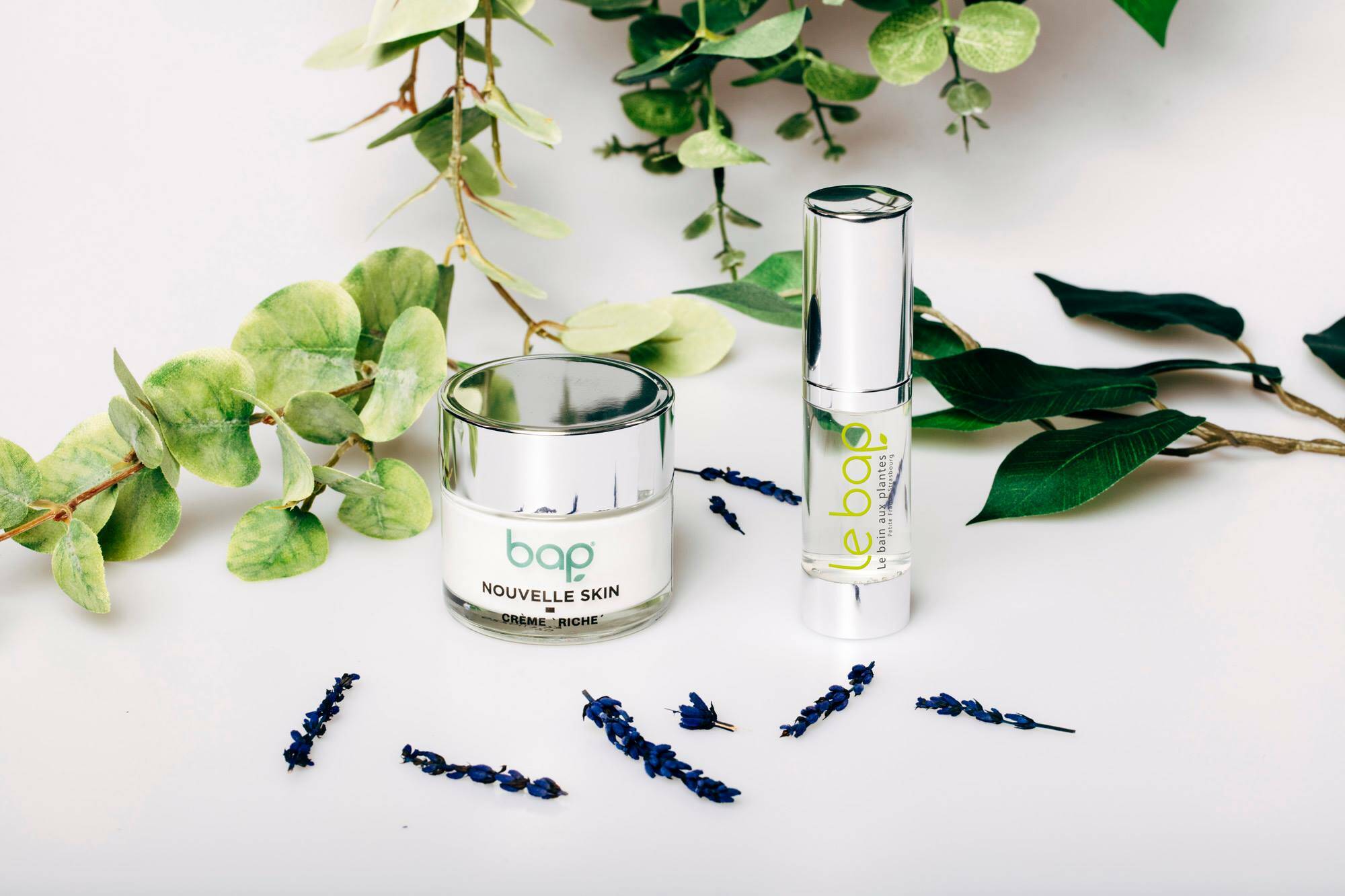 MARKETING & SALES
Participation in national and international professional tradeshows, thematic exhibitions, communication through professional networks.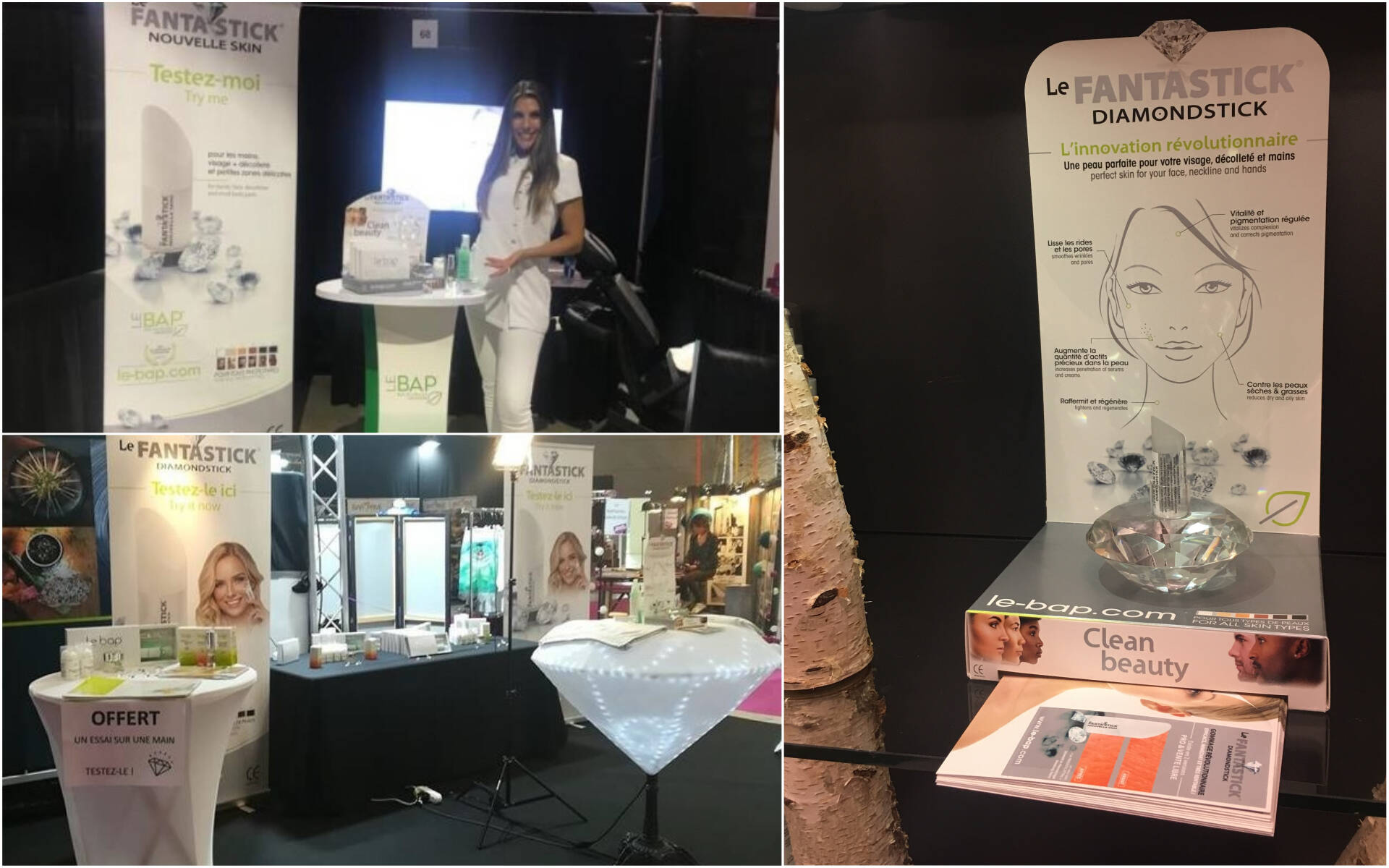 The brand is already has a global presence in more than 20 countries all over the world. All products could be purchased through the official web store by the link.
AWARDS/ MEDIA
Le BAP® was awarded the Prize for Innovation H. Pierantoni in 2018 for Perfect Skin High-Tech Pro system in Paris during International Beauty Congress.
REFERENCES
There is a big amount of references and feedbacks on Le BAP® products in social media. For example, by the next link there is a Publication at VisageParfait, french media source about the health of the skin. Here are some feedbacks on Instagram.