Exclusive interview for SPINOFF.COM with Dr. Matthias Weiler, AZ Zahncreme Gmbh, Founder and CEO, about the – aesthetic taste spray, which is a revolutionary new product to curb your sweet tooth. Dr. Weiler – THE AESTHETIC TASTE - spray works by a completely natural way. Flavors have been proven to curb cravings for sugar, by tricking senses into thinking, that the craving has been satisfied. Most of us consume too much sugar as it is hidden in many foods and highly concentrated in soft drinks and sweets. Sugar is the only substance that people consume, which has no nutritional value but a lot of calories. Excessive sugar consumption is nowadays recognized as the main health problem worldwide, leading to overweight.
Dr. Weiler the – THE AESTHETIC TASTE - spray was invented to support people´s health and lifestyle. The spray consists of 100% natural, purely herbal ingredients and food flavors. It contains no sugar or sugar substitutes. Moreover, it is vegan, gluten-free, no fat, no salt and by its recapture also HALAL.
Dear Dr. Weiler, we are so grateful for your generosity this day in spending time speaking with us and sharing your insights about aromatic toothpaste and spray. 
Dr. Weiler: Thank you very much. I appreciate your interest very much and it is a pleasure to introduce our company. I hope all the information, I can provide are not too much, but about the science we work about, I could easily speak some hours.
SOC: Our audience and we would like to learn more about a vast experience of academic endeavors and professional background. 
Dr. Weiler:  I studied dental medicine at the Universities of Erlangen and Berlin in Germany. Following that, I worked at the University Hospitals in Munich and Regensburg, departments of maxillo-facial surgery. I had a fellowship at the well-known clinic for plastic surgery of Professor Pitanguy in Rio de Janeiro and was leading oral surgeon for a dental clinic in Milan, Italy. In 1991 I founded my own clinic and later a hospital for patients from abroad. So my past project over the last 20 years was to create a well-known dental clinic and dental hospital for German people but also patients from abroad. We build up the hospital for international patients and I was proud to establish the hospital as we got more and more patients especially from Russia. In the end, 24 people worked at the hospital. I sold the clinic and hospital to create my company by working on most modern flavor science. For the last 4 years, I worked very concentrated on this science, an astonishing area, which becomes more and more recognized for new applications.
SOC: Considering your tremendous experience, we would like to know whether you had other projects? Could you please share the story of their creation and success.
Dr. Weiler: Yes, we had. We developed a first flavor toothpaste 4 years ago. But we got aware, that this was a one-trick pony for our company. Therefore, we developed for this toothpaste in 2017 four different flavors and optimized the recaptures. Furthermore, we developed last year our really unique new product – THE AESTHETIC TASTE - mouth spray. Probably, it sounds to be very simple to develop such a product, but it`s not. First, you have to look, if there could be existing and running patents for such a product. You have to work for the recapture by the principle 'try and fail' until you reach your goal. Next question is whether people like the flavor, yes or not. You have to prove the effect of user studies, as we did by two final studies of 130 users final. So some long-lasting steps. But all this work has been done.
SOC: It is so interesting to know more about the process of your technology creation. Please tell on which stage of commercialization your technology currently is? Was your project funded by any state financing or grants? Has it already received any honours or awards?
Dr. Weiler: Our aromatic toothpaste with four different flavors is ready to be produced. Necessary laboratory tests went perfectly. We have interest from different countries and are working concentrated to launch our toothpaste later this year.
All products will be produced in Germany because distributors want the quality "Made in Germany".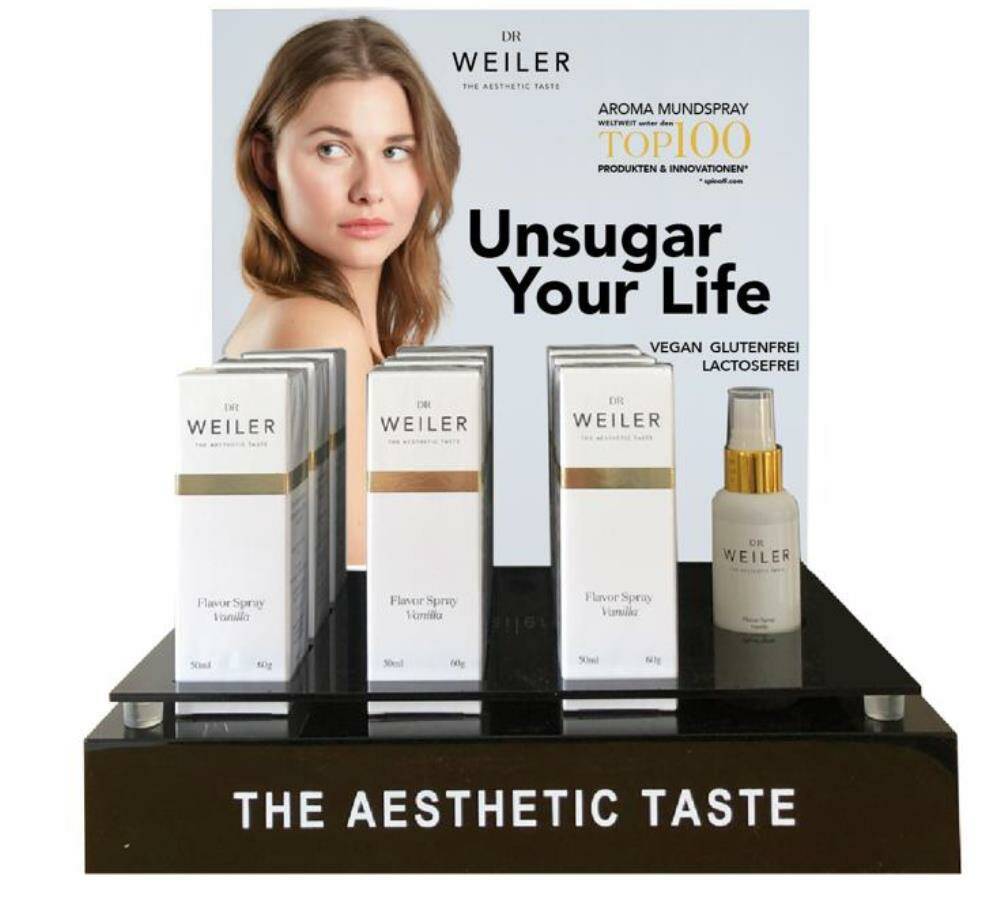 At the moment we are fully concentrated working on our second product, we call it - THE AESTHETIC TASTE - spray. In my whole opinion it can become a blockbuster product and it is our currently most important project. Worldwide about 2,5 billion people are overweight and the number is increasing tremendously. Excessive sugar consumption is recognized next to be the main cause of overweight as for unclear skin, dental problems and many medical problems. We are offering a completely natural and such an easy way to help people.
Our spray can be used anytime and anywhere if the craving for sweeties or soft drinks occurs, so any person can immediately curb a 'sweet tooth' , live healthier and avoid significantly calories.
Therefore, the people can now decide what they prefer the most, namely, have two to five hubs of Dr. Weiler spray or a sugar bomb like a soft drink. Moreover, sugar is the only excessive consumed substance which has no nutritional value. Our AESTHETIC TASTE spray works in a completely natural way. It is sweet but it contains no sugar or sugar substitutes! Dr. Weiler - THE AESTHETIC TASTE - spray works by this sweet taste and our flavour effect. 
Certain flavours have been known to curb sugar craving by tricking the brain into believing it's satisfying. That`s the way we worked on developed our spray over 4 years.
We doubled this flavor effect by the sweet taste, but for sure without sugar or any artificial sweeteners.
Another big advantage is, that the spray is food, so registration is regularly not necessary. Moreover, the spray is vegan, gluten-free, lactose-free, contains no sugar, no artificial sweeteners, no fat or salt. A really and absolutely unique recepture.
The food industry tells people that sugary products as for example soft drinks or candies make happy and are a regular food. That`s not true. Soft drinks as sweeties should be a pleasure, not more. A famous Professor from the University of California calls this 'the hacking of the human mind by the food industry'. That`s very true. Sugar is nowadays called by scientists a drug, acting by biochemical brain signals like Alcohol, Nicotine or other drugs leading to addiction. So should a drug be used on a regular basis? Incredible.
Some mathematics for you.
If you use the spray on a daily basis for example 3 times and each time 3-5 hubs, the caloric impact is about 15 Kcal. This is just zero if you be aware, that a normal person has a daily 2000 kcal diet. But avoiding for example 3 cans of a soft drink on a daily basis means a less of 450 kcal or 110-gram pure sugar. Sugar is immediately stored in our body as fat and 9 Kcal of sugar means 1 gram fat. So, in summary, avoiding three canes of Cola daily means per month 1, 5-2-kilogram weight loss and a much healthier lifestyle. So in summary, what is our product? It is a complete food with natural ingredients, but is it a cosmetic product too? Yes, it is, as less sugar means a clear and shiny skin.
Is it a body care product? Yes, it is, as less sugar consumption makes you feel better and fitter.
Is it a health style product? Yes, it is as it curbs your sweet tooth immediately and supports your weight management.
Other diet plans are expensive and time-intensive by cooking, often does not work and over 90 percent of those people suffer from the famous jo-jo effect, meaning that they gain weight again immediately after stopping the diet. Devasting.
We created an elegant design and packaging to show the uniqueness of our product. We developed 2 different designs. Number one in white and golden especially for women. The second one in black and silver as a unisex design.
Moreover, we right now developed a special flavor for children and youth by asking 30 children, which taste would be appreciated most. For sure this product will get a unique design too.
So we are now proud to announce THE AESTHETIC TASTE spray was finally launched worldwide May 5th, 2019.
Concerning your question about the state of financing. No, we went forward until now without questioning for any state financing and the biggest award for me is the opinion of one of the biggest market players worldwide. The management of this company called our spray 'the probably most innovative one for the next decade'. The award by spinoff for 100 top products is a further step forward to increase awareness of our unique technology and product.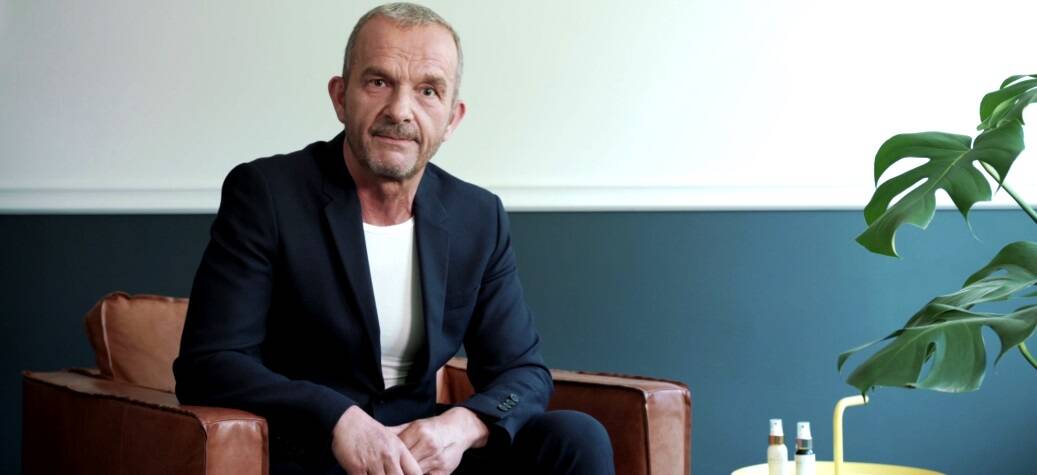 SOC: In the formation of every scientific spinoff, one of the most important keys to success is the team. For many potential investors, the management team is the most important element in deciding whether to invest in it or not. Could you please share some information about the team members who supported you and the project? What are the key additions to the team needed in the short term?
Dr. Weiler: We are working on a simple principle 'Keep it small, keep it simple, save money and be fast'. Next to me, the core person in Nuremberg is Mrs. Susa Regenauer. She is responsible for our unique designs and develops my new products. She studied design at the University of Munich, comes from a designer family and both brothers are the leading designers of world-known companies. Our new office is at a shipping company named Bavaria shipping in Nuremberg. Therefore, the communication about transport is such easy and the input is great. We agreed in August to work with an experienced team of managers from abroad to cooperate and by this cooperation, I now can delegate and concentrate on my main issues. To summarize your questions. We keep the running costs at the moment as low as any possible. In the short term, we do not need any additions to our team, but in the future, I will concentrate on further R&D and represent the company.
SOC: It is not a secret that the development of new technology and its subsequent commercialization presupposes some problem and addresses unmet needs. Respectively, what problem did you intend to solve by creating your technology? What results did you plan to achieve?
Dr. Weiler:  This is simple to answer. We want to reach with our worldwide unique product the market of all people, which are looking for an easy way to live healthier, feel better and fitter and manage their weight not by any pills, food supplements, but by avoiding unhealthy behavior by such an easy way as they can use our spray anytime and anywhere. Again. Our product is a cosmetic one, as less sugar consumption means clearer skin, it is a body care product as it supports weight-management significantly and it is for sure a health product. It is really for everybody. Our goal is that this unique lifestyle product becomes part of millions of handbags and pockets. By this, we have a unique advantage Our AESTHETIC TASTE spray will be the only body care product leaving at home and being recognized in the public.
Steve Jobs mentioned as he was asked how to create a successful, worldwide well-known company 'If you want to create a company, don't look for money, look to bring a product to the market, which will change people`s lives in a positive way'. He was absolutely right.
SOC: The problem which you targeted to solve was actual before.  Probably someone has already tried to solve it. Is it right? Understanding the unique selling points from the investor's side could make the technology № 1 for them. What are the unique selling points of your technology and fundamental difference from other technologies that tried to solve this problem before you?
Dr. Weiler:  We are in a great situation that no other product with our special effect is on the market. In my holy opinion and by our research there are expired patents, which noticed similar effects by similar products decades before, but our spray is now patent pending on the recapture and a special effect. More information about this patent application is confidential. In the UK a sticking plaster was launched several years ago, which should work with the same effect. The people shall smell at this plaster every time the desire for sweets or soft drinks occurs. In my opinion, a good but not perfect procedure. Flavors work the best way with a very intensive and short impact. The longer you smell a flavor, the weaker it becomes. Moreover, we smell ortho and retronasal, meaning that we smell with the nose but also by the mouth. The tongue can only distinguish five flavors - bitter, spicy, salty, sweet, and umami – that is hearty. The olfactory mucosa in the nasal cavities, however, knows more than 10,000 flavors, according to millions of possible combinations. Therefore, as a summary, the use of a mouth spray works perfectly.
SOC:  In order to understand the peculiarities of this particular spinoff our investors always ask what is the investment structure of the company? Do you still own the controlling stake in your spinoff? 
Dr. Weiler: The Company is completely owned by me.
SOC:  We always need to paint a clear picture to the potential investors of the market opportunity of the spinoff that is meaningfully large and growing. Why in your opinion your company might have a high growth potential? Could you tell us all current industries and fields of your technology/product application and where do you think it could be successfully applied in the future?
Dr. Weiler: We are targeting a market of some billion possible buyers. We created a 'must-have' product and a product which could even be recommended by doctors to support people's health. But again. It is pure food, not a pill, not a food supplement or anything else.
SOC: The potential investors will be curious whether you already have the first clients and signed contracts? What was the feedback from your partner's markers and customers?
Dr. Weiler: Yes we signed, but we must keep this confidently at the moment.
For sure the distributors got samples by us and used it for several weeks. The comments were overwhelming. But, the most important feedback comes by the users. We forwarded two weeks ago 20 samples to women and I got immediately about 150 messages by other women 'where and how can I buy the spray'. This is what I call '´the product leaves at home``, is part of handbags and people see it and ask about it. The best possible marketing and advertisement.
SOC: We both know that for you and the investor it is crucial to reach positive cash flow as soon as possible. Certainly, the market scaling cannot be achieved without proper distributors network and clients. Please tell us about your criteria of partners selection and which markets are open for spinoff activity.
Dr. Weiler: We have signed the first contract and in discussions with proper distributors and by first deliveries, we will reach positive cash flow. Also, we got aware, that we are on the radar of two multi-billion dollar companies. I think this is a very positive sign. By your question about which markets are open for selection. That information should be a part of serious inquiries and discussions.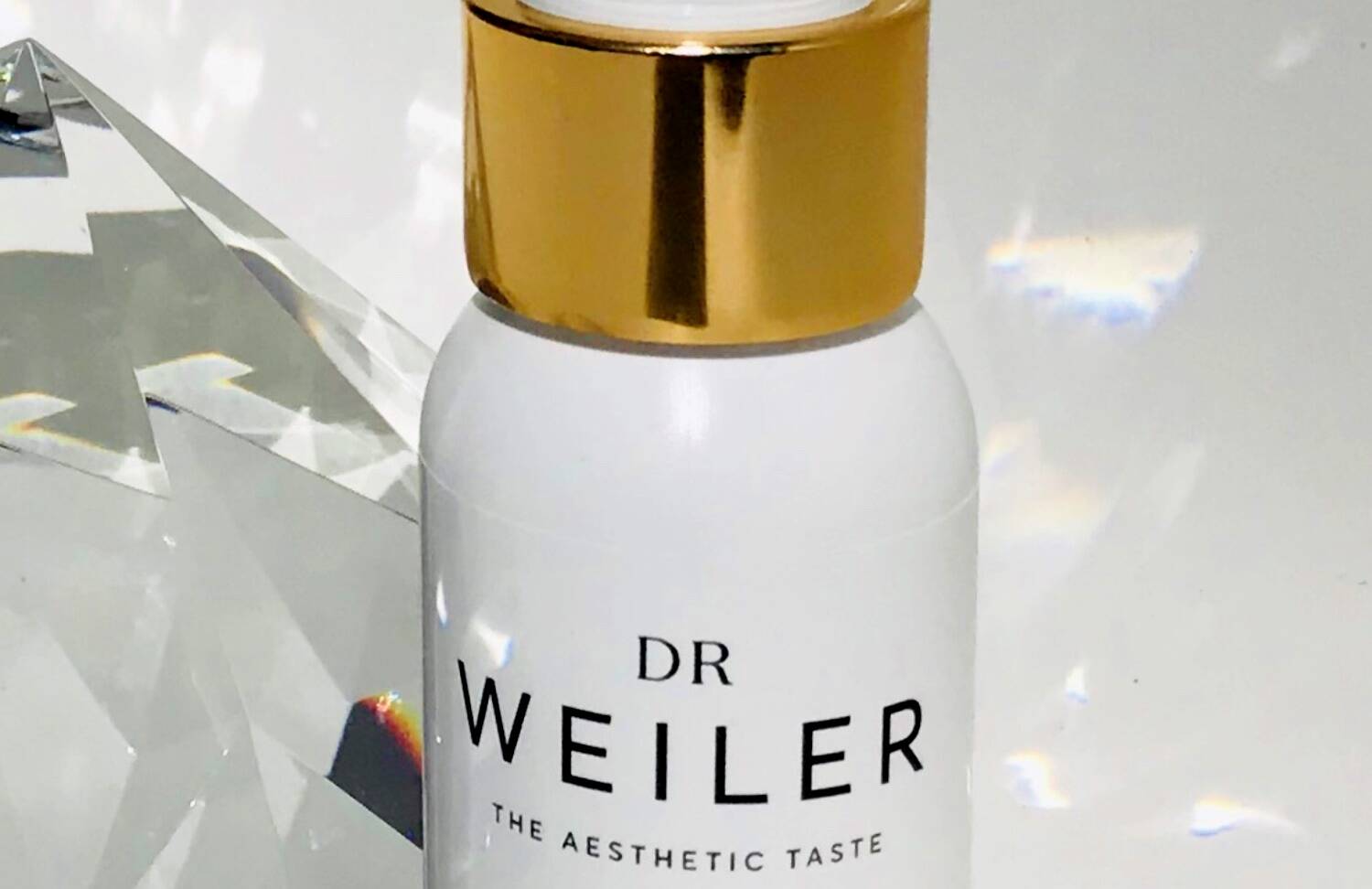 SOC: It is very important to understand your particular vision about the unique features of your company. Why do you consider the major market players might be interested in investing in the promotion of your technology/product on the addressable market?
Dr. Weiler: That`s for sure a big issue. If you are a startup or small company and want to establish your products, the big market sellers comment: 'We will not invest but how many millions you will spend on advertising and marketing?' So you can forget about that. We decided to go another way and win every woman or man who uses our AESTHETIC TASTE spray as influencer and `marketing director`. Women are much more interested in new products than men do. Women buy new products, women try new products and women speak about new products if they are satisfied. We are confident about this procedure, even if it lasts some longer. We prepared a study with 50 people, 85 percent of those overweight women, and the results beat our expectations. 90 percent were more as satisfied, overweighed ones lost in medium 2,2 Kilogram in one month by avoiding sugar, a natural way and not by the influence of any food supplement, pill or anything like that. In addition, the most important point for us was the everyday question: When and where will it be available?  We had this month a discussion with a government person, the country must keep confidential, to share our new children flavor taste spray in the schools.
I am sure it is only a matter of time until the big boys will recognize our product and the incredible market.
SOC: Now we would like to refer to the next very crucial and we would even say essential aspect for spinoff companies' as the strategy of R&D, production, distribution and marketing processes. Do you have your own unique strategy? Which of these processes do you consider your spinoff is strong at? 
Dr. Weiler: All aspects of R&D, laboratory tests packaging, production and delivery have been solved. If we succeed the way of mouth to mouth recommendation and information about us will spread around, we are sure, that large distributors, supermarket chains, and others will contact us. Our product is a one for food supplement distributors, for cosmetic chains for supermarkets and even pharmacies. But we have a clear concept. Our product shall become a must-have, so we have to decide very clearly which selling points are the right ones. Patience often succeeds. Our awareness will get stronger as our product will leave at home and get to the public. As I mentioned, it will become a part of many handbags and pockets worldwide. Can you imagine a woman's question to her friend? What are you using there? And you really don't want a cake or Cola? You really lost weight? Can I try it? Mouth to mouth propaganda is still the best way and social media can fasten it up.
SOC: As a rule, the majority of spinoffs outgrow into exits. How do you determine the market for your product/technology and estimate its volume and dynamics? What is your potential share on the market? How do you think, what market cap your company plans to reach at the peak of its development and why? How long might this process take?
Dr. Weiler: I may answer you with some questions. How much money do women spend on cosmetics? I am not sure, but if I look at our bathroom, I am surprised and get sometimes depressive. How much money do people spend on soft drinks or sweeties? How much money should people spend on dental treatments, caused only by sugar? So let's just face some possibilities. Using Dr. Weiler AESTHETIС TASTE spray on a regular basis means one spray per month. We calculated this by three-time use every day. So 12 sprays per year. We have, just an example, about 2.5 billion overweight people worldwide. Reaching only 1 million people will lead to 12 million sprays.10 million users means 120 million sprays per year. I hope we will see in the future the luxury problem to find more production companies. It is in a price range everyone can buy and it can become a 'must-have'. Let me compare it with the product of a famous soft drink producer, too. 10 soft drinks are one Dr. Weiler's AESTHETIC TASTE spray. Our earnings, income and value can become really substantial. How long might this process last? A good question. This for sure depends on our decision to take an investor on board or not. By substantial marketing and advertisement investments, we can hit the market very quickly. Our positive campaign will make people curious.
SOC: For spinoff companies, their intellectual property is a key to success. The investors pay particular attention to it. What key intellectual property does your company have (patents, patents pending, copyrights, trade secrets, trademarks, domain names)?
Dr. Weiler: Patents are always a big issue. Pharmaceutical companies go first step for patent applications, develop the product over years by necessary clinical studies, spend hundreds of million dollars and don't know if the patent can be saved and the product gets at the end results leading to approval and launch. So a lot of time has gone from the patent application to the launch and a lot of time has been lost. Our product is now patent pending in Germany and by the priority year, meaning 12 months from the application date, we can go for international patent applications. We will do so for the most important markets like Europe, China, India, USA, and others. The name Dr. Weiler is registered as an international trademark.
SOC: For both of us, as well as for thousands of successful spinofа founders, it's not a secret that a new technological breakthrough may become obsolete very fast. Respectively, patent validity period becomes shorter. It is interesting to know the perspectives and protection plan of your technological advancement and leadership in a medium- and long-term prospectives
Dr. Weiler: We got the first comment from the German patent office, informing us that the product – technology – receptor is patent applicable. Meanwhile, we got aware of two other advantages of our spray. These advantages will be part of a new patent application.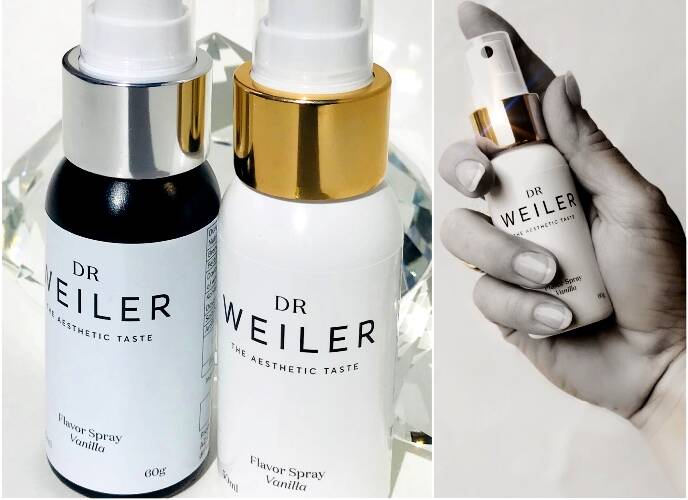 SOC: The investors will want to get a clear picture of how many rounds of investments have you completed? Are you seeking for the investments at the moment? What is the volume and time limits? What milestones will the financing get you to? What did you plan to use the invested funds for?
Dr. Weiler:  We have been able to work by our capital and without investment by a third party. This was not necessary until now. But we are open to any discussion. We want to hit the market fast and significantly for example by our franchise concept. So the invested funds are necessary for advertisement and marketing.
SOC: Could you please describe your ideal investor? What aspects are important for you, for instance, is it experience, country, the amount of own private capital or maybe some personal qualities? Will existing investors participate in the round?
Dr. Weiler: Our most welcome investor works in a serious and trustful way. He supports us, gives me input, works to spread information about us around. A monthly update of numbers should be enough. We prefer to deal with an experienced, wealthy and successful investor, who in a best case already has a mature distribution network and contacts with influencers and other distributors. Moreover, extremely important for me is enthusiasm by this potential investor about our product and the goal we go for. A worldwide unique and well-known product with an extremely positive image.
SOC: And the last question, could you specify the most convenient way you would like to receive inquiries from potential investors? Should it be by e-mail or personal phone call?
Dr. Weiler: Please forward any inquiries by email m.weiler@dr-weiler.com.  To go forward, I prefer personal meetings face to face. By this, I am old school. Thank you for the possibility to share our vision of people´s wellbeing worldwide.
We would like to express gratitude for the time you have dedicated to this interview. SPINOFF.COM will be pleased to support your project and to share the interview on your aromatic toothpaste and spray with all potential partners and investors